Athirappilly Falls is known for its charming landscapes. This waterfalls is also know as 'The Naigara of India', its formation resembles the popular Naigara Falls in the USA. It is also the largest waterfalls in Kerala.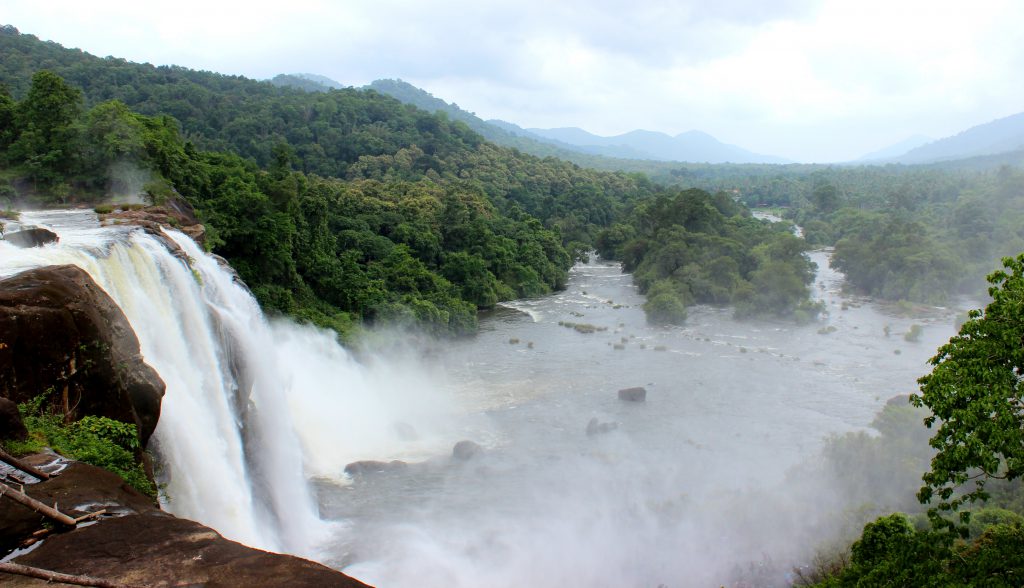 For last day of our trip we planned to visit this beautiful waterfalls, this water falls is around 130 Kms from Munnar and around 70 Kms from Kochi. While returning from Idukki dam we stayed at Kochi and before reaching Banglore we got a chance to visit this falls. This falls is around 525 kms from Bangalore.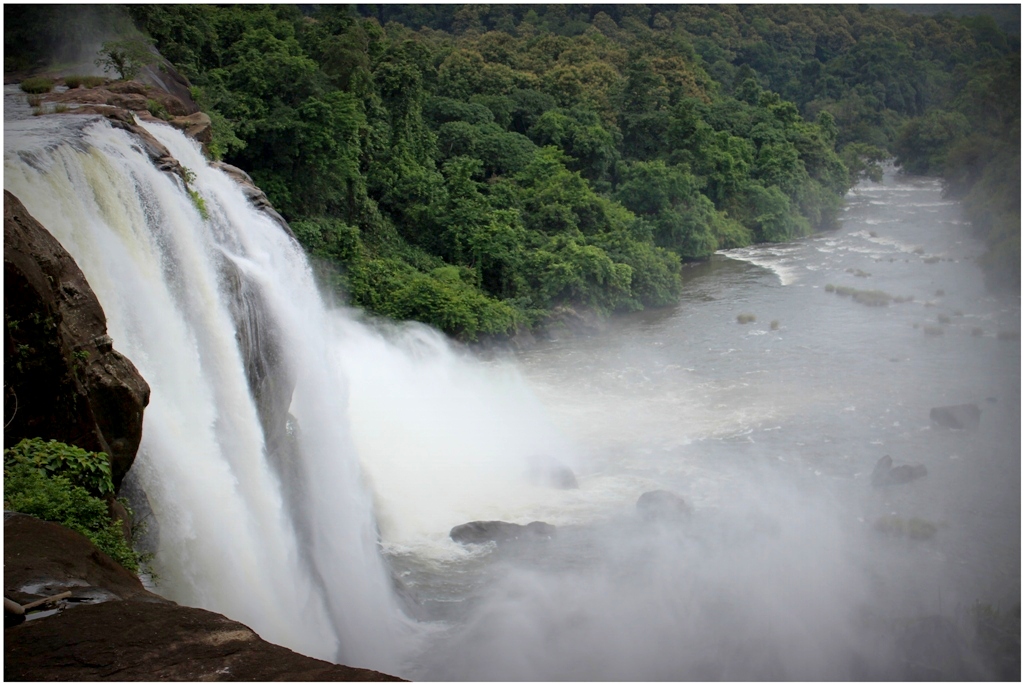 One of the reasons behind the popularity of Athirappilly Falls are the movies that were shot here. Athirappilly Falls is one of the top film shooting locations in India. There is a big list of hit movies which famed at this beautiful place.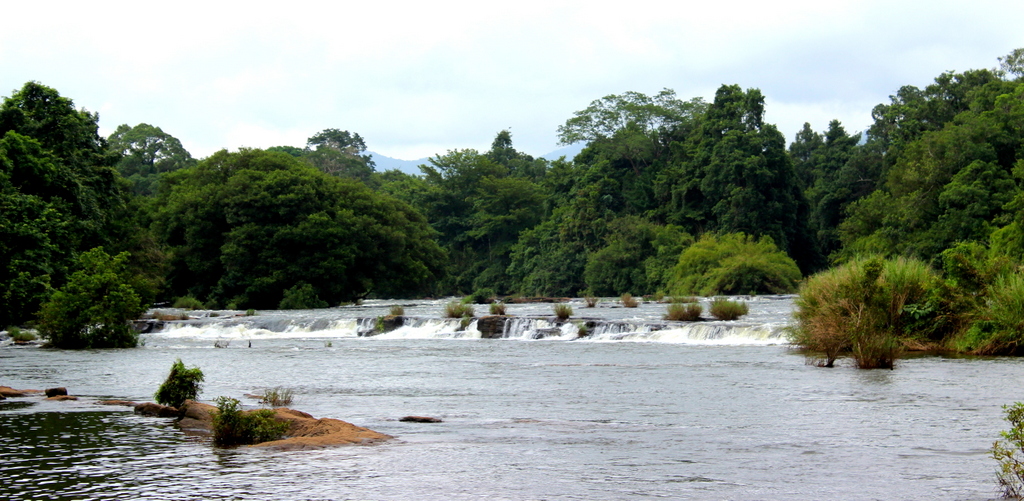 They will charge Rs. 15/- as entry fees and its open for visitors from 8.00 a.m. to 6.00 p.m. Its quite difficult to find a parking for your cars on crowded days. We can have different views of this falls. One is top view and one is front view.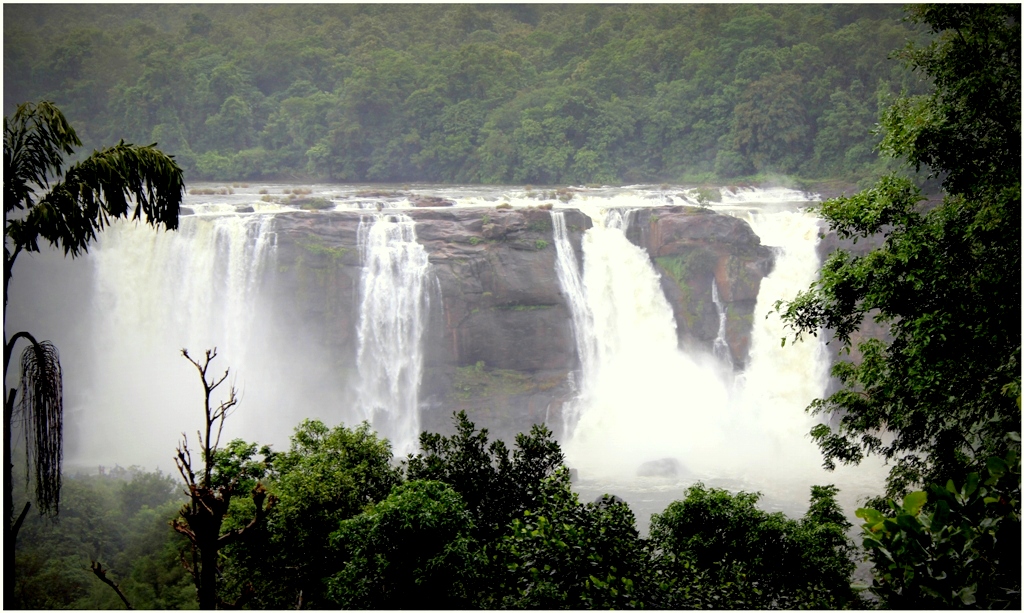 This was second time I had visited this falls, but it was at rite time. Here also it was raining and could not click many pics here.
Over all it was wonderful trip, and mainly perfect time to visit this place. Monsoon at its best, everywhere it was surrounded by greenery.
Drive through Munnar, Mattupetty dam & drive to Idukki dam crossing some beautiful falls will remain as a beautiful memories 😊