A safari in Kabini was in my wishlist for a very long time, I heard chances of spotting big cats are more if we take safari from JLR Kabini. Wanted to try my luck once. So was waiting for the opportunity to plan for one trip to Kabini JLR. On occasion of Tanay's Birthday we planned to visit this place and celebrate his birthday in Jungle 😎
Best time to visit this place is from March to May (to spot wild animals), booked our stay from JLR website well in advance. We opted for tent stay (they have different set of options). We thought since its mid of the week, crowd will be less. But we proved wrong! After reaching our destination only we came to know that it was full.
Distance from Bengaluru to JLR Kabini is around 215 KMs, we started early morning from Bengaluru. We stopped near Srirangapattana at "Jai Bhuvaneshwari Military Hotel" for breakfast. Because of current road condition it took more than predicted time to reach our destination. Took close to 6 hours to reach Kabini. We reached JLR around 12.30 PM, though check in timing was 1.00 PM we are provided with the room (tent) and informed that we have to be there at dinning hall at 2.00 PM and finish lunch, so that we can be ready for Safari at 3.00 PM.
Dropped our luggages in our allocated tents and freshen up. Celebrated Tanay's birthday (cake cutting) just before lunch and we were all set to for our safari.
Tariff includes 2 safari one from 3.30 PM to 6.30 PM and one next day morning from 6.00 AM to 9.00 AM.
We boarded our allocated Jeep and we were eagerly waiting to spot some wild animals. We will take into Nagarahole National Park for safari. Near the forest check-post Jeep details will be collected and each Jeep will be tracked with GPS inside the forest. To avoid the crowd at one place Jeep track is divided into 2 zones (Zone A & B) and jeeps will be allocated to each zone.
Our Jeep was asked to take Zone B.
One should be lucky enough to spot wild animals We were all set with wide open eyes to test our luck 🙃
Although the big cats and elephants are the main attractions when it comes to the wildlife of Kabini, the dense jungle is also home to a wide range of species that include Gaurs, wild boars, barking deer, dholes, deer, sloth bears, monkeys, mongoose and many other mammals.
This is what we spotted during our safari !!
Spotted Deer (commonly seen animal) also know as Chital Deer and Axis Deer, is a herbivorous species native to the Indian subcontinent.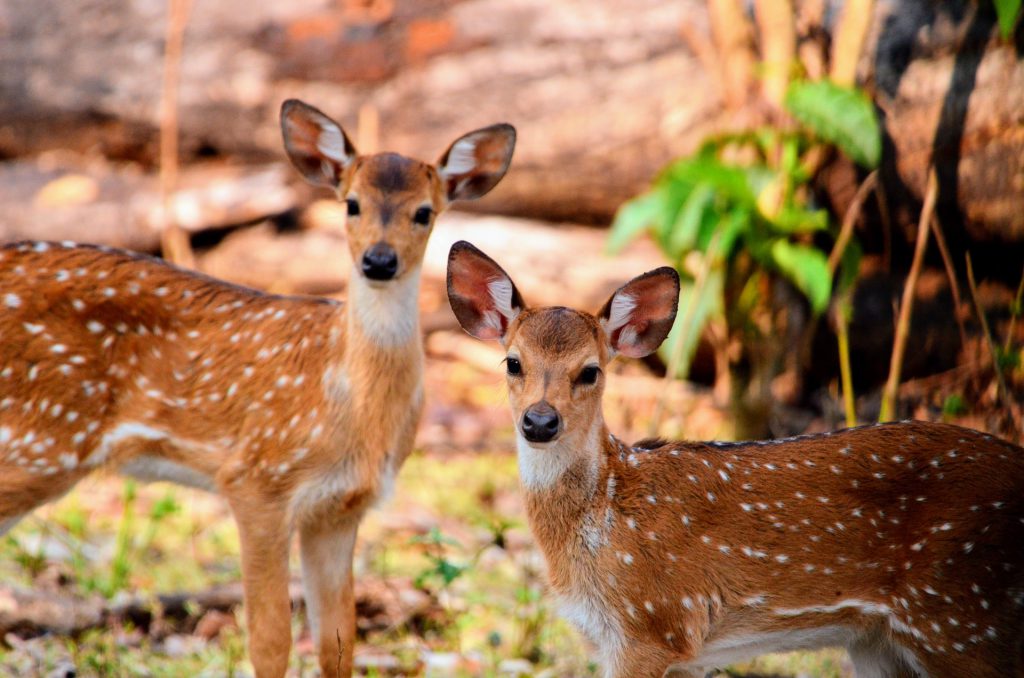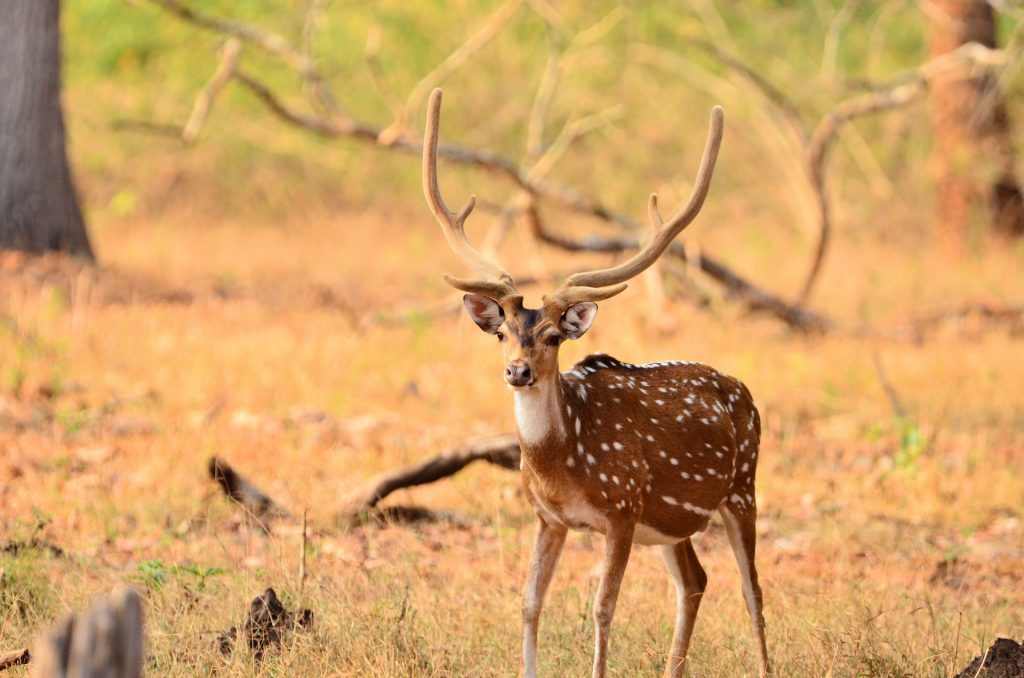 The Stripe-necked Mongoose is the biggest mongoose found in Asia.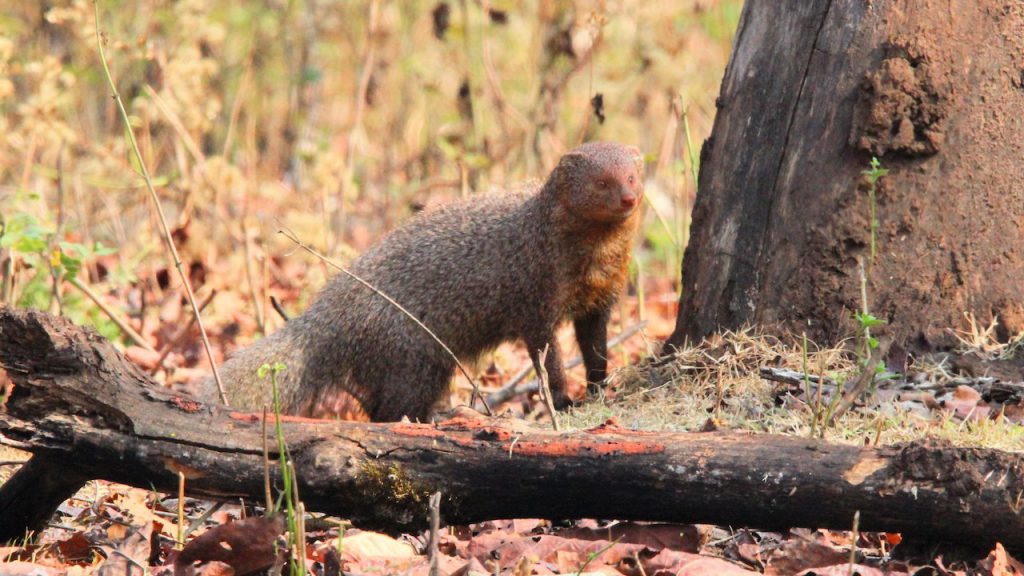 Grey Langurs are recognised for their notorious alarm calls, which they give out when a predator approaches to other creatures like as deer, sambars, and so on.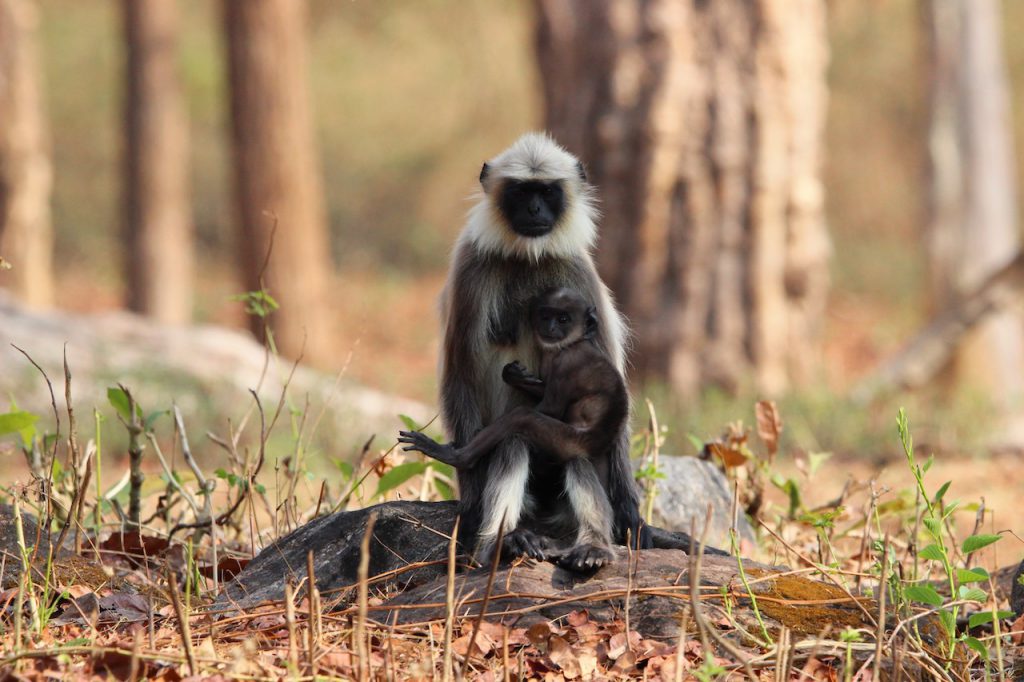 And here comes much awaited BIG CAT.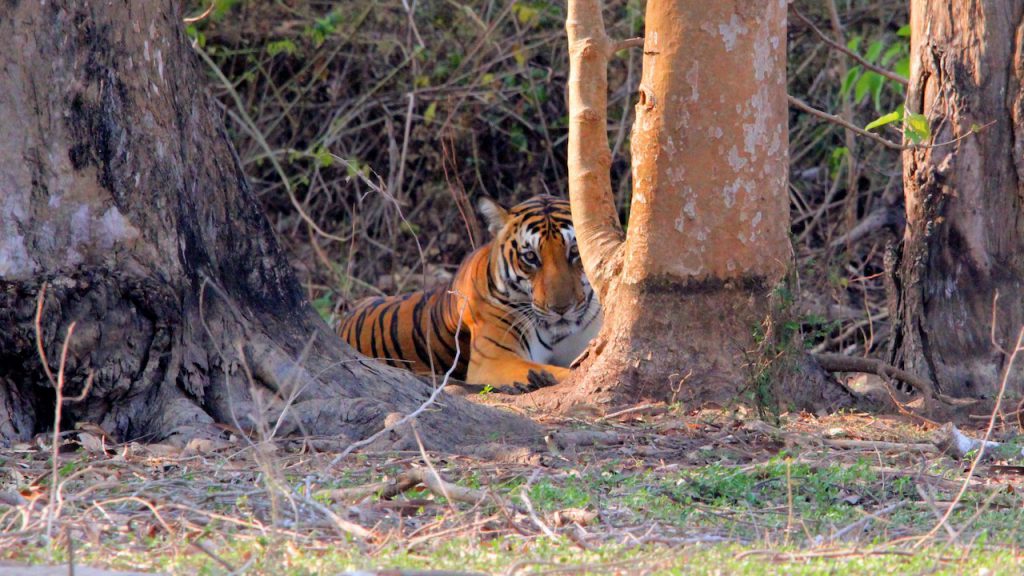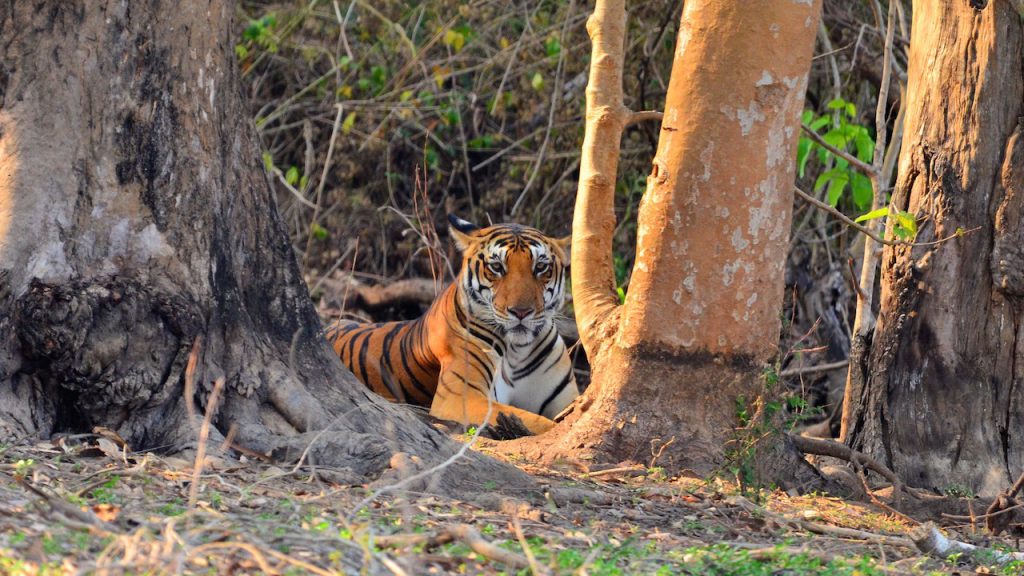 We waited for a while thinking it will come out, but tiger was in sleeping mode and our naturalist said it will not move for at least next one or two hour and continued our safari.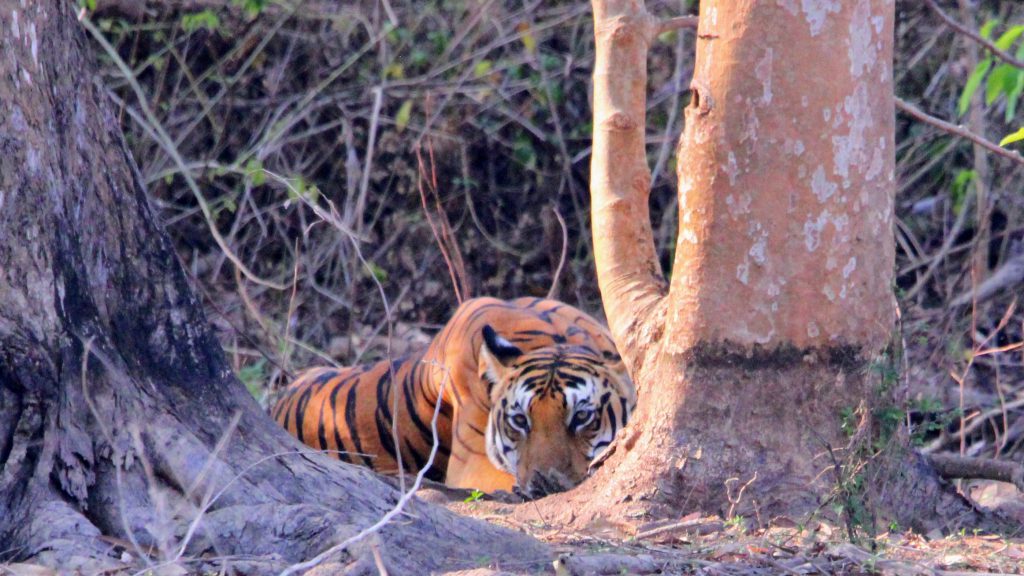 The Gaur, also known as the Indian bison, is a bovine native to South and Southeast Asia, and has been listed as Vulnerable on the IUCN Red List since 1986.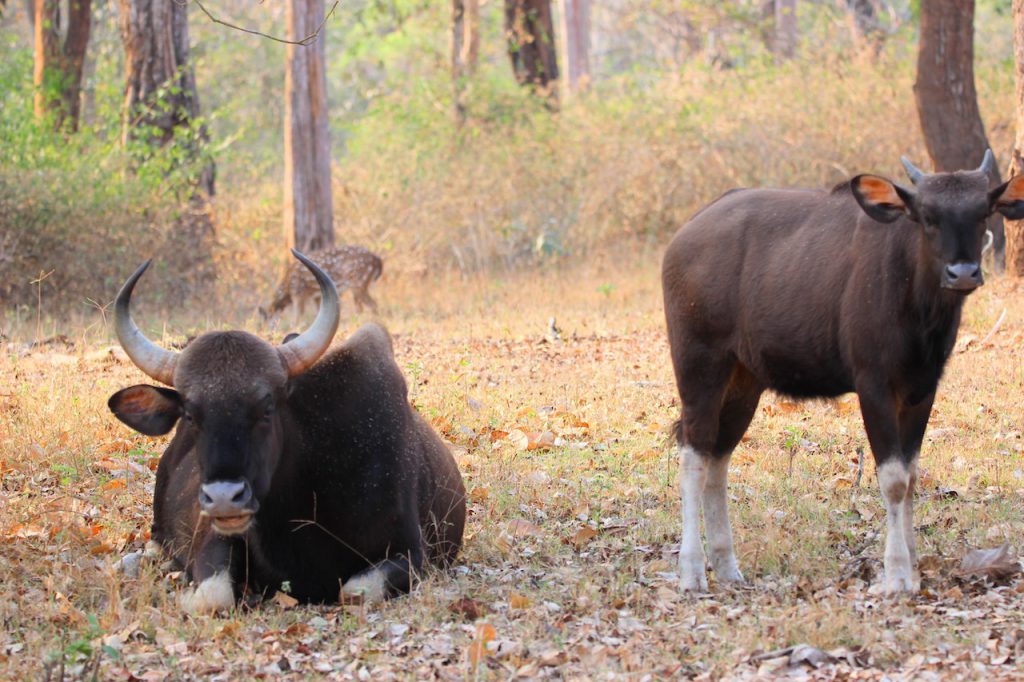 Elephants – Kabini backwaters home to the largest congregation of Asiatic Elephants. We were lucky enough to see it so closely.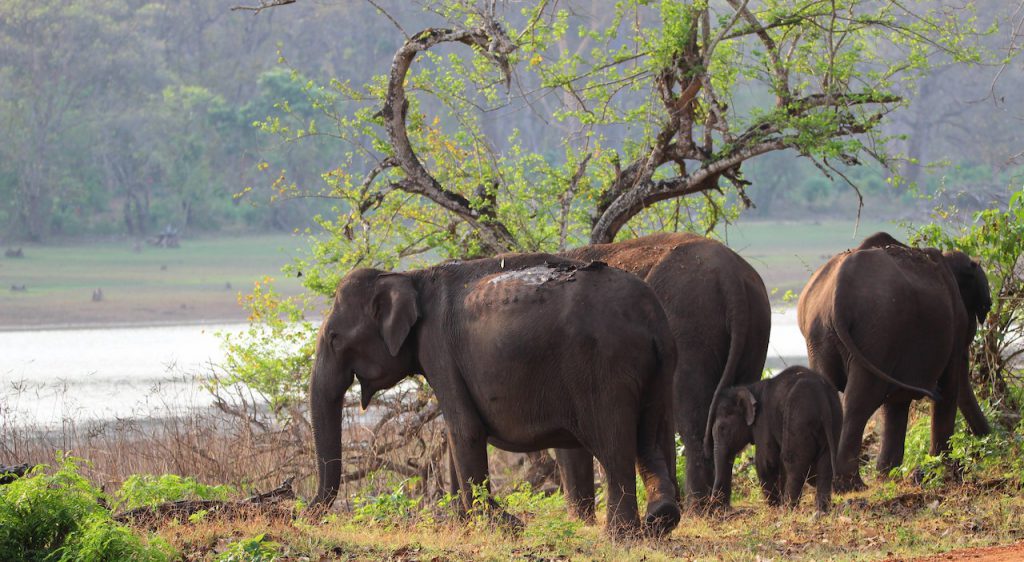 Spotted a group of elephants from a distance playing in water.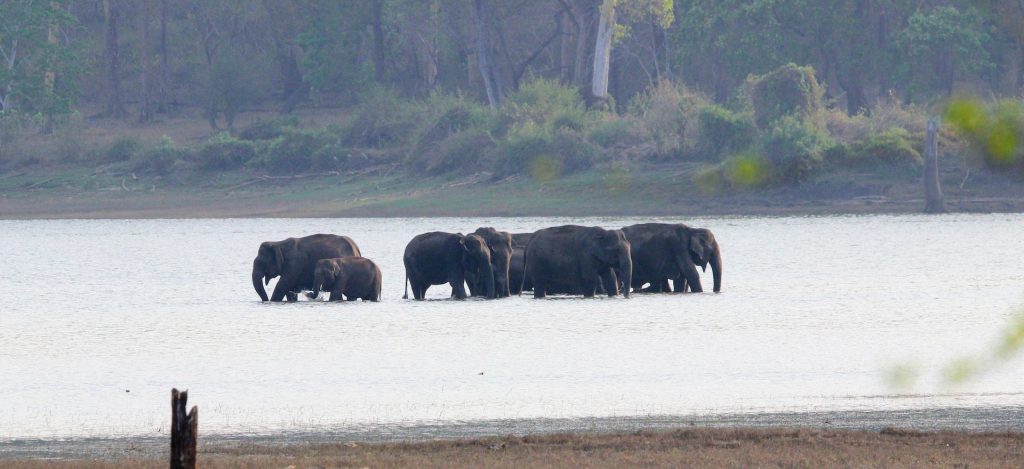 Once we continued our safari our naturalist heard the alarm call from Langurs & stopped our Jeep, he said just wait for some time we might spot something special. This is what we spotted "The Leopard"
Seriously it was a thrilling experience for us 😇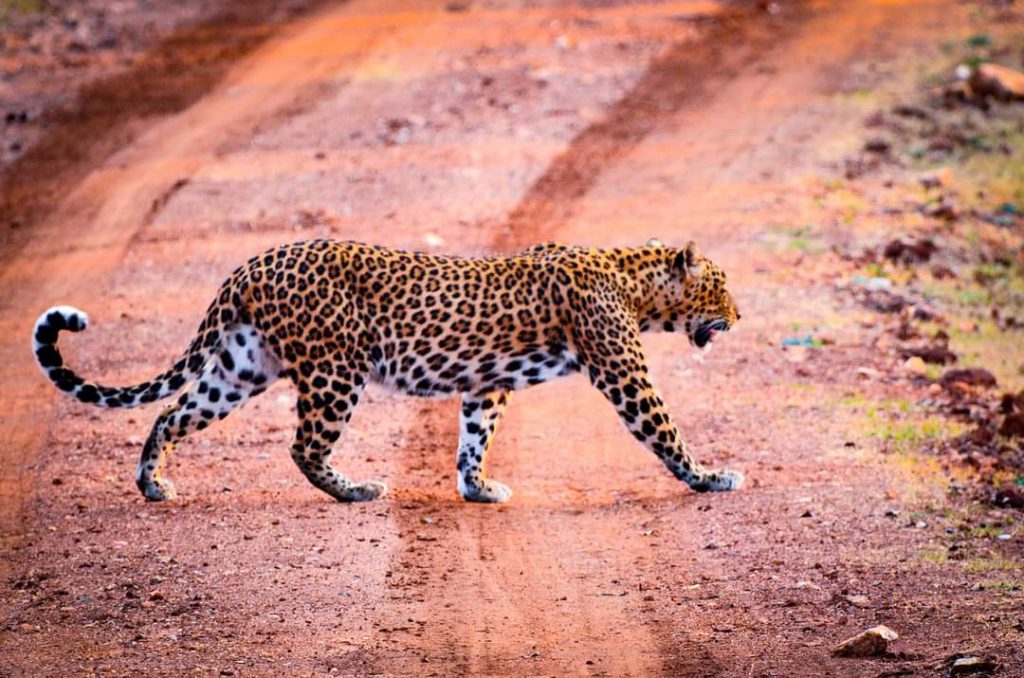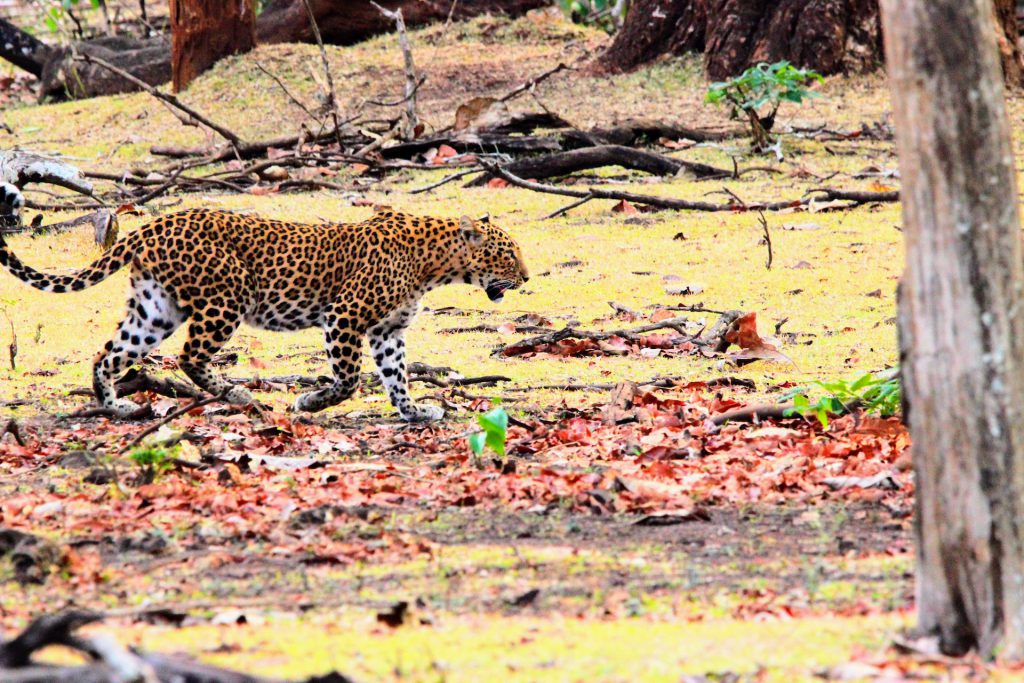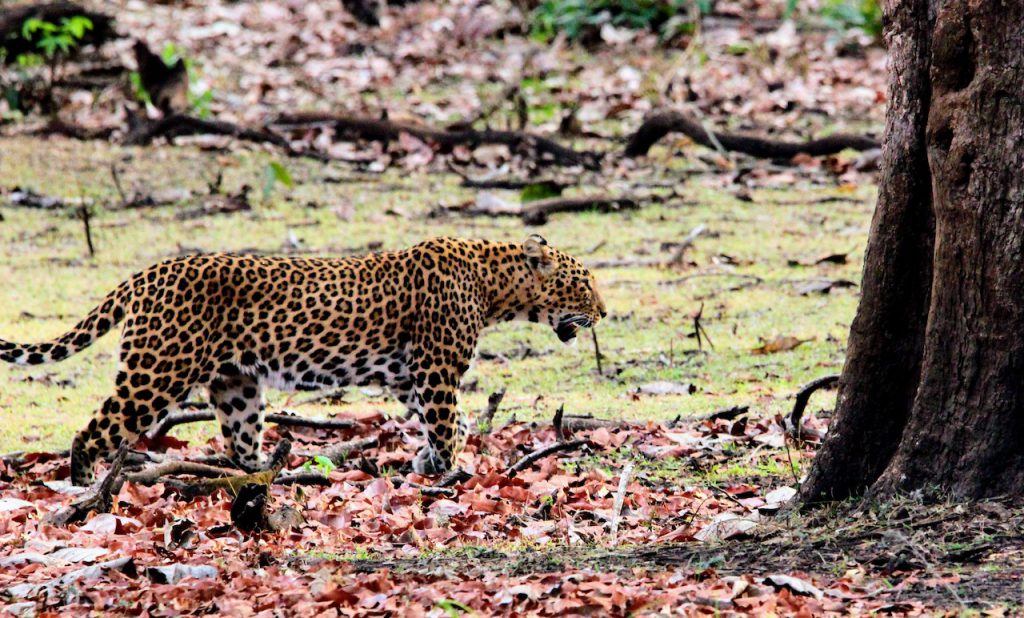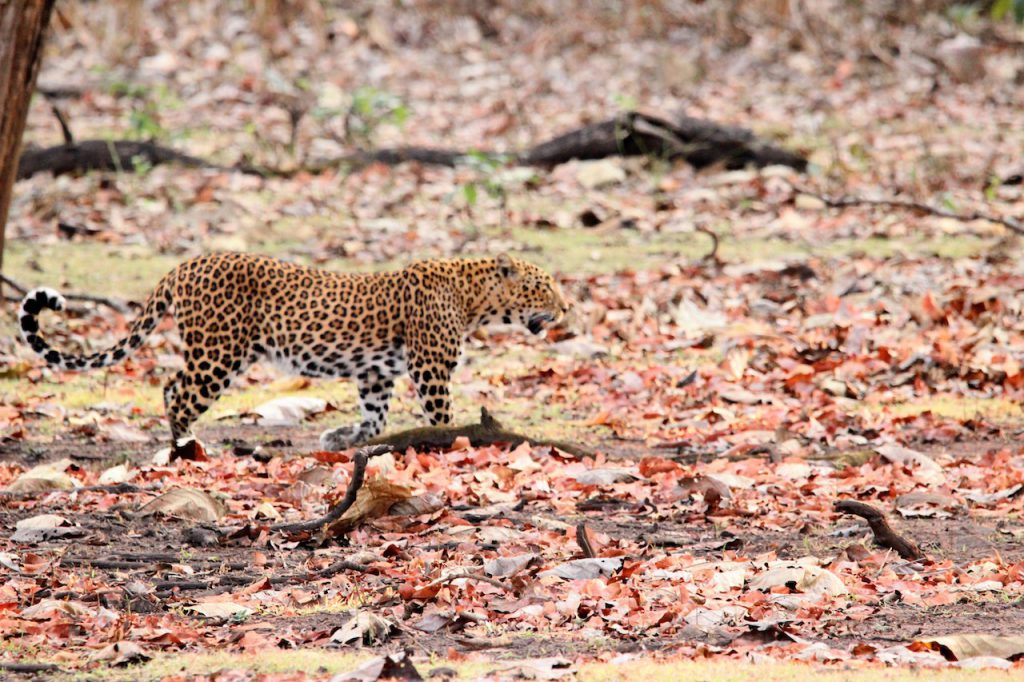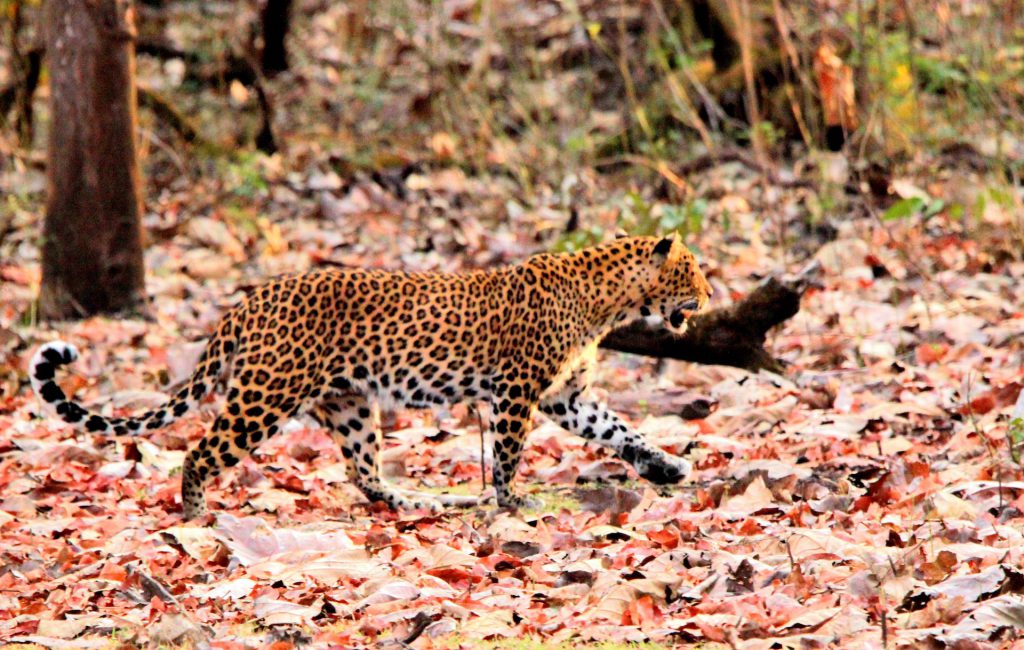 It just walked away slowly allowing us to capture his beauty in our camera!
Our first safari ended with loads of good memories and wonderful experience.
We were back to Resort by 7.00 PM, and had a delicious dinner. We were informed that morning we have to assemble near dinning hall sharp at 5.45 AM for safari. So after dinner had a walk across the resort and went to bed. Next day morning woke up early and freshen up and headed for next round of safari. We were lucky enough to get one more jeep ride and this time ride was through A – Zone.
With in 10 mins we entered the forest, we spotted this 🥰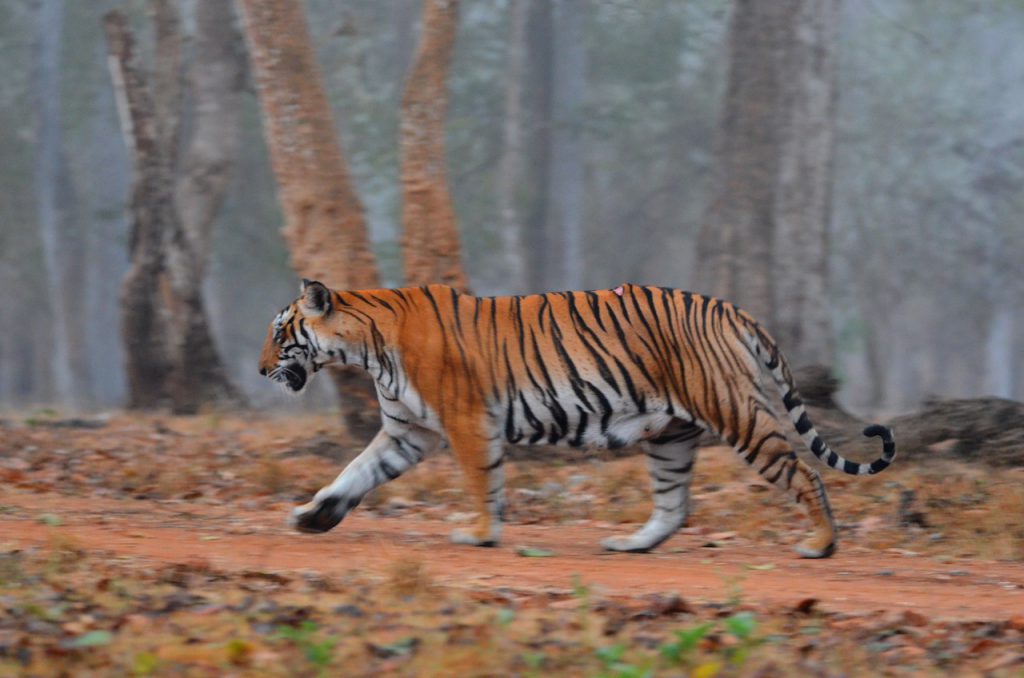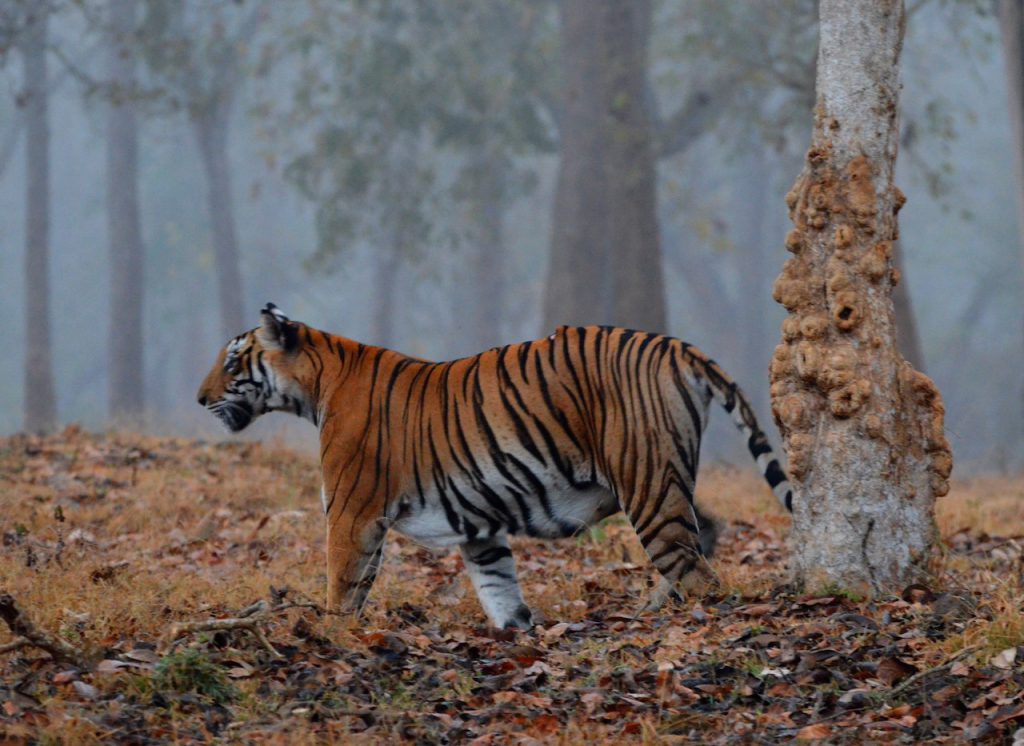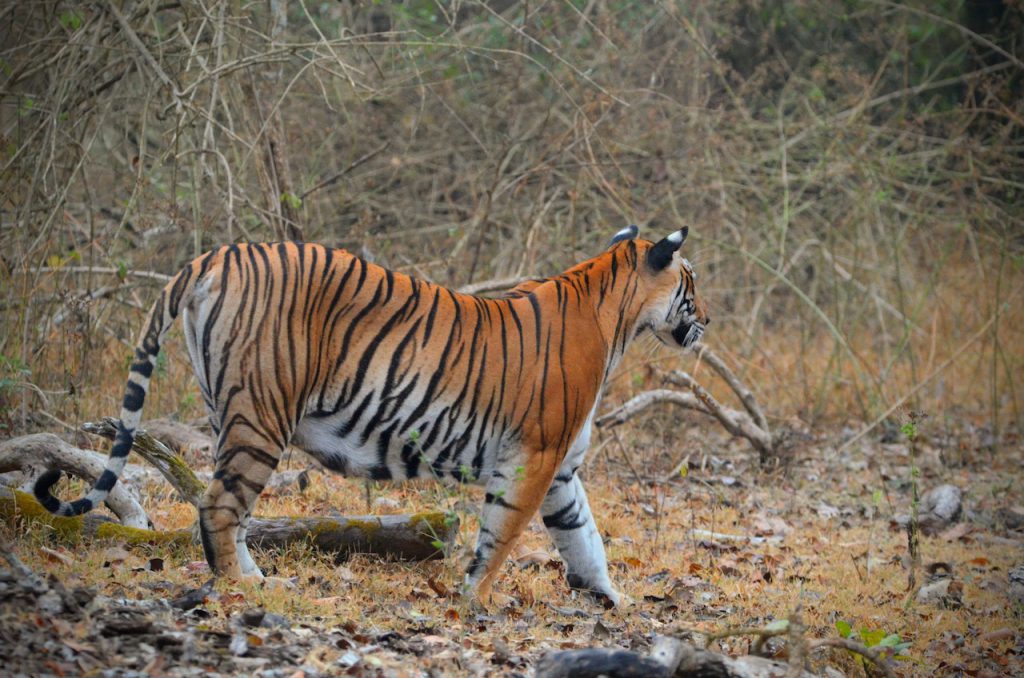 We were so excited to see Tiger so close 😍
After spotting Tiger it was sort of dry journey. Could not spot any other animals for long time. We heard Black Panther appeared for other Jeep, by the time we reach that place it was moved to different place.
Hardly we could spot some wild animals during this safari. Just before we were ending our ride spotted wild dog.
The Indian Wild Dog also known as the Dhole or the Whistling hunters is one of the major predators found in the forests of Nagarahole.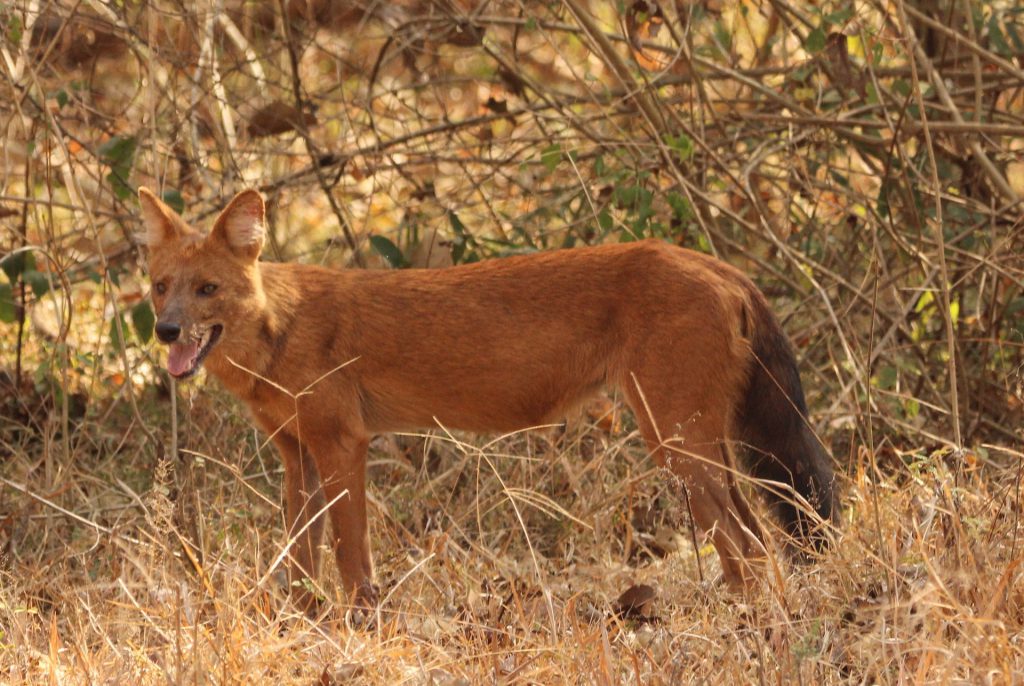 Sambar Deer have many subspecies which vary in size and appearance, but it is known as the largest Oriental deer with some adult males reaching 550kg in weight.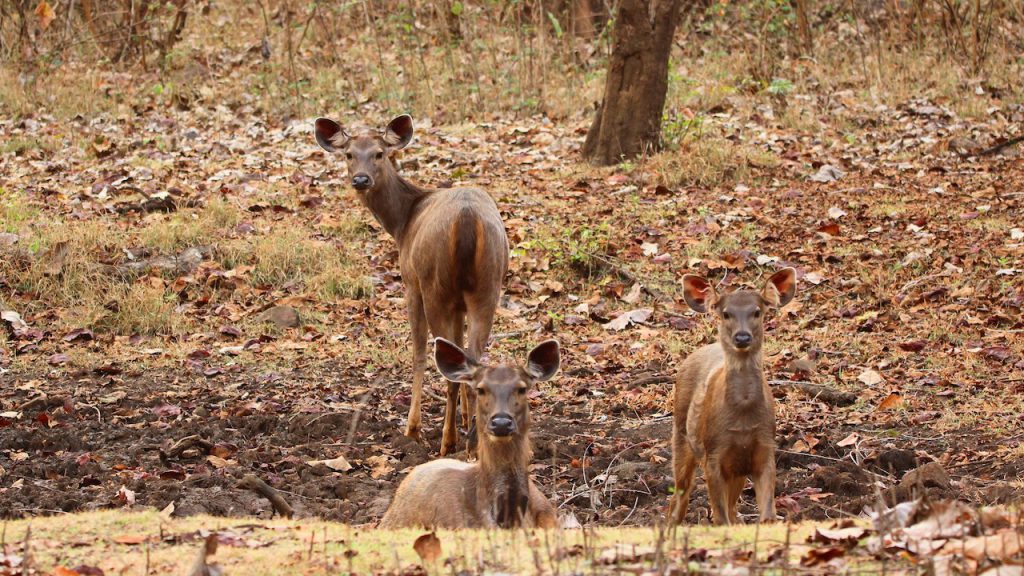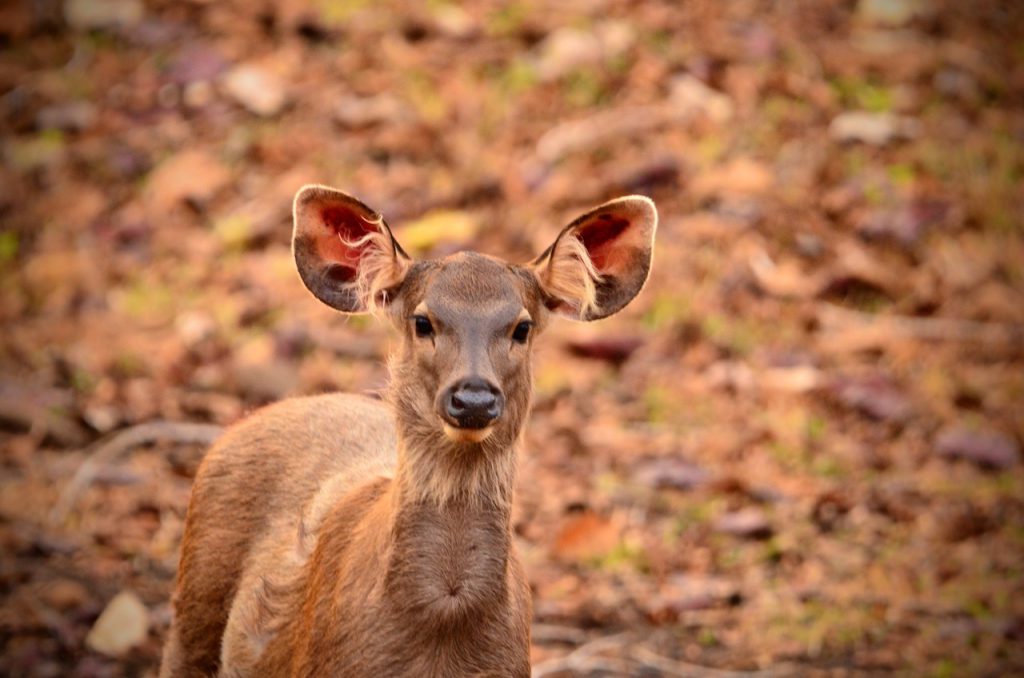 Spotted some birds as well, will post those in next post.
Things to remember:
Best time to visit to spot wild animals is from March to May
Camera charges will not be included in the safari. They will charge based on the lens which we use. I paid 1500 for 600MM lens + 270 Tax!
Carry enough water
Do not litter the place
Travel Tips
| | | |
| --- | --- | --- |
| Distance from Bengaluru | – | 210 Kms |
| Road Condition | – | Decent |
| Nearest Town | – | H.D.Kote |
| Fuel Station | – | H.D.Kote |
| Near by places to visit | – | Irrpu falls, Bandipura |