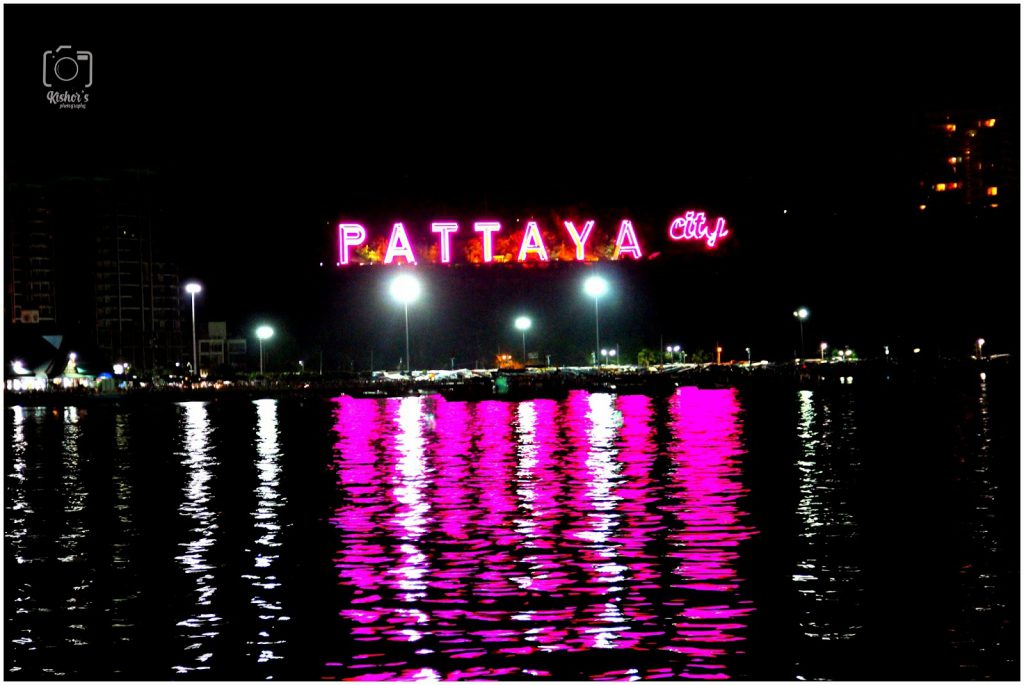 Bangkok visit for this time was limited to only Pattaya; we were in Bangkok for Seena's bachelor's party J. Directly from Bangkok airport we took cab to Pattaya, from Bangkok it's around 150 Kms (3 hour journey) to Pattaya. We hired a cab from airport (the cab reminded me Rajanikanth's BASHA movie :P) to Pattaya, its 10 seaters cab and they will charge you 3000 Thai Baht.
We reached Pattaya by 11.00 a.m. but it took 30 mins to find out the hotel we booked, even cab driver was not aware of the Hotel address properly. After 2 – 3 rounds in the same road we managed to find out the Hotel and reached hotel by 11.30 a.m. We booked "HOTEL GOLDEN BEACH PATTAYA" for our stay. Since we check-in time was 2.00 p.m. we dropped our luggage in lock room and went out to have a look around the city.
We had a walk around the beach street, visited couple of restaurants, finished our lunch and reached back hotel to check-in.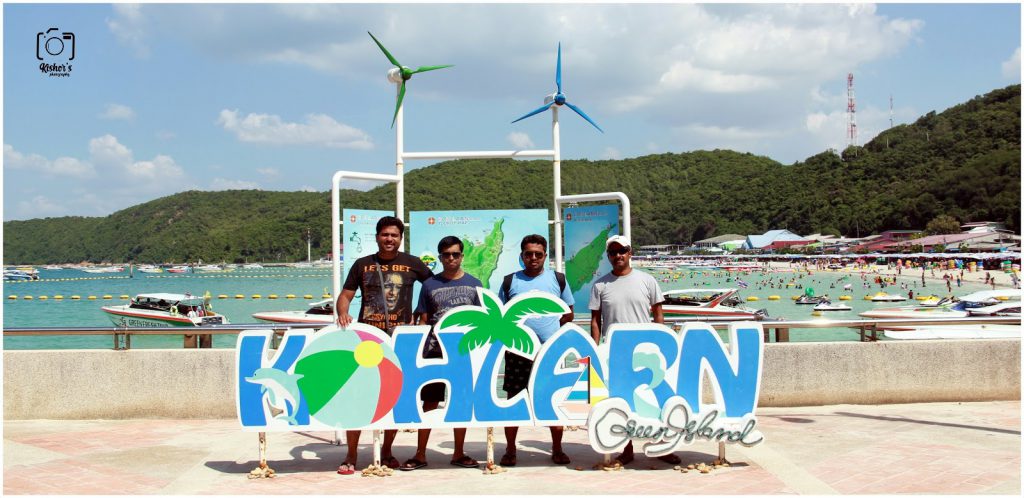 Koh Larn is a wonderful little island situated near Pattaya. We have many options to reach the island, we can hire a speed boat or we can board a ferry which runs every 30 minutes from south Pattaya. For ferry ride they will charge 30 baht per person and it will take around 45 minutes to reach island. The ferry ride will provide you some beautiful view of Pattaya.
Koh Larn has six main beaches and a few smaller beaches for visitors to enjoy. All the beaches are of white sand and clear blue waters. Some of the taxi drivers offer round trip around the island for 400 Baht. But we decided to rent a motorbike and explore the island on our own. For motor bikes they will charge 200 Baht and we have to submit some ID proof.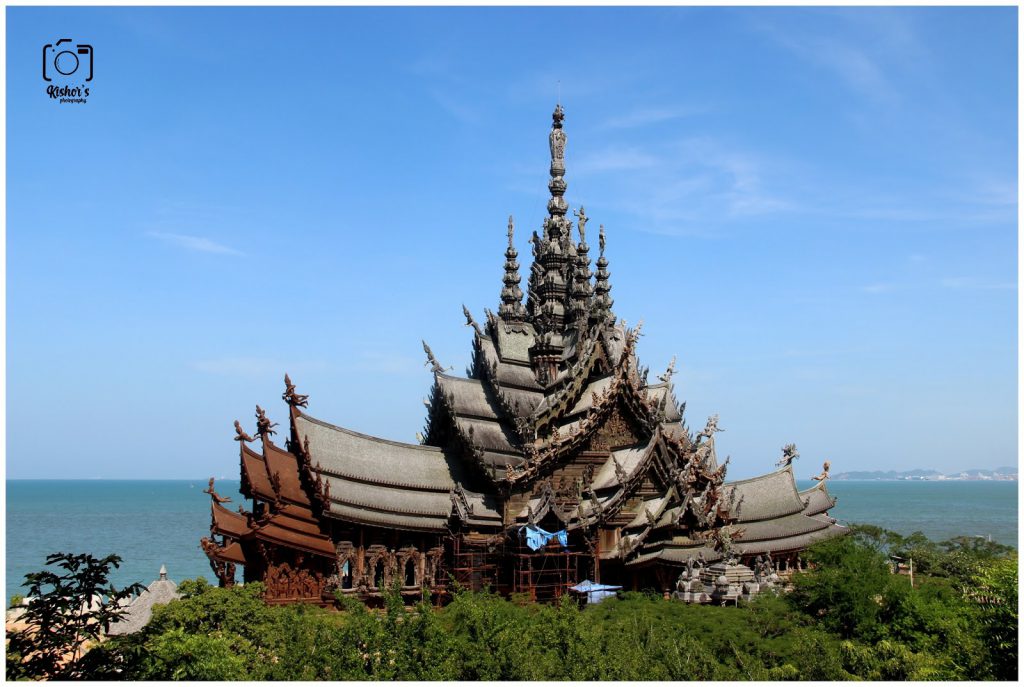 About The Sanctuary of Truth : The construction of sanctuary of truth is started in 1981. The objective was to build a wooden structure, in order to preserve and revive Ancient Knowledge. It is not only a replica of an ancient art, but also power of contemporary creation. It has searched for proper things from different cultures and mixed with traditions of past, giving rise to the new fine arts. The parts emerging from its foundation are all build of wood, to meet the intention of constructing the real "Wooden Sanctuary".
For last day of our stay at Pattaya we decided to visit Sanctuary of truth, which was hardly 6 Kms away from Hotel which we stayed. We took Tuk-tuk to reach sanctuary of truth and reached the place around 10.00 a.m.
One of the must visit places in Pattaya, when you are at Pattaya don't miss to visit this beautiful place