Visiting Gokak waterfalls was not part of the plan, we were heading for dudhsagar trek and had enough time to spend. Our train was at 6.30 PM from Belagavi. Since we reached Belagavi morning only, we thought of driving to gokak falls.
Sunil picked us from the railway station and took us to his home. After finishing breakfast we decided to drive to Gokak falls, which is around 75 Kms from Belagavi. It will take close to one and half hour to reach Gokak falls, road condition is quite good (but it's a single road).
Gokak falls is around 10 Kms from Gokak taluk. There is enough space for parking. Apart from parking charges, entrance to waterfalls is free.

There is a temple dedicated to Lord Mahaligeshwara at the entrance of the waterfalls.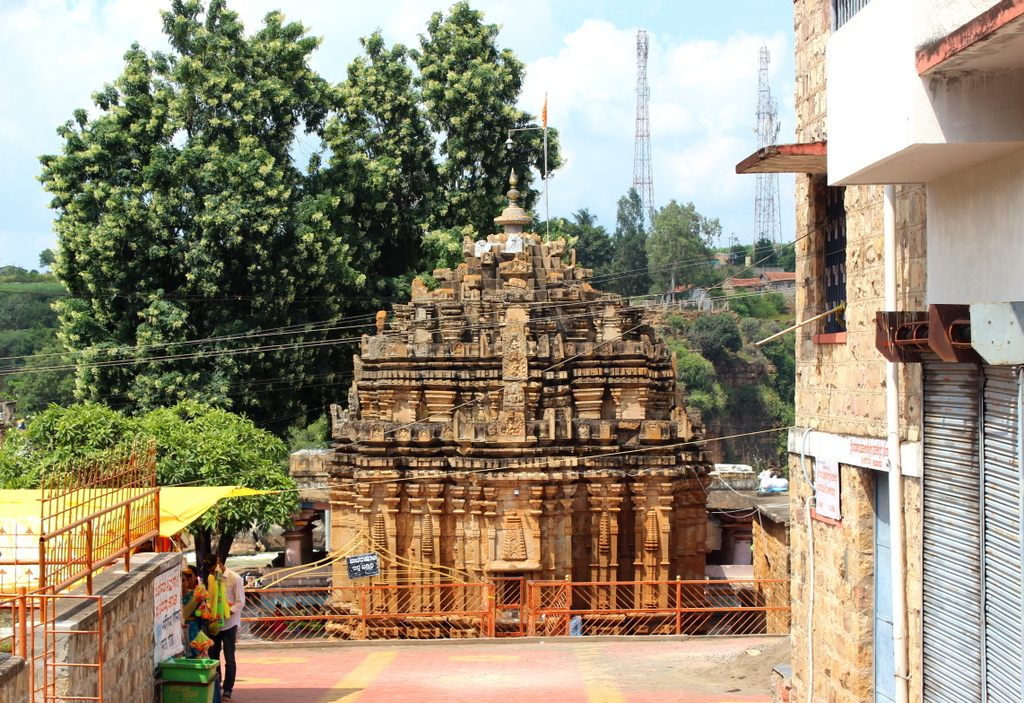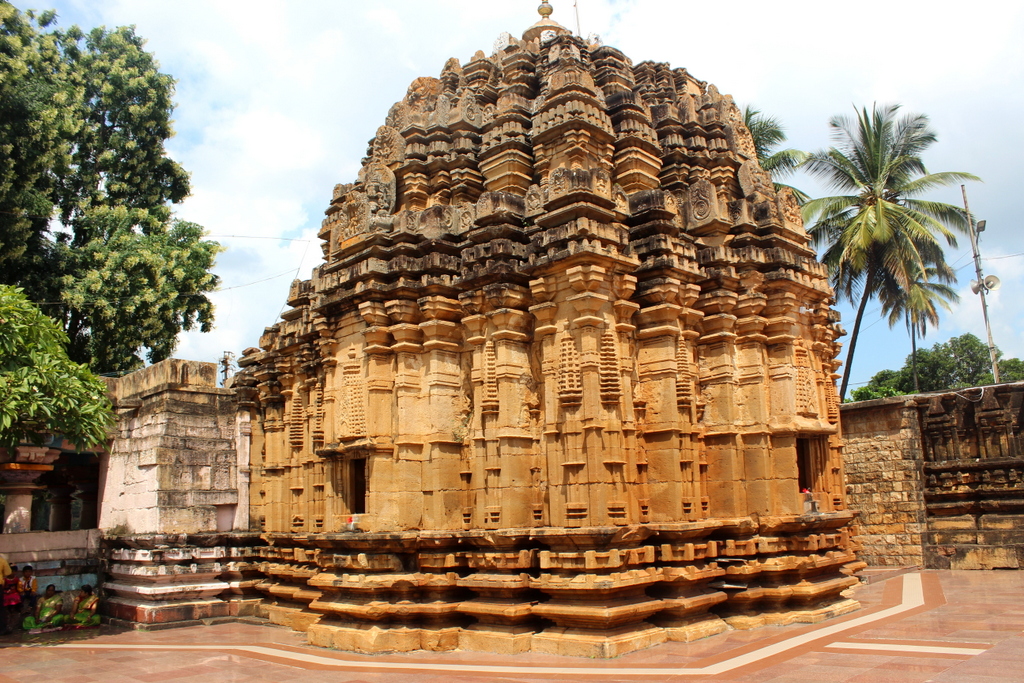 The attraction of this place is the hanging bridge (now they blocked the entrance through the bridge). Last time when we visited this place we got an opportunity to walk across the bridge.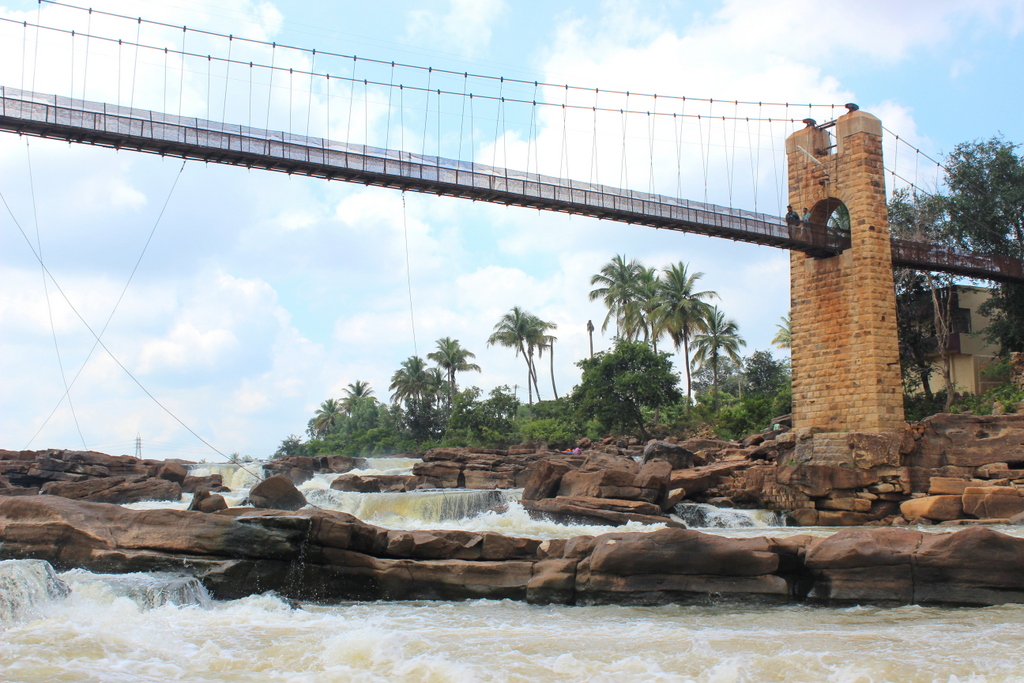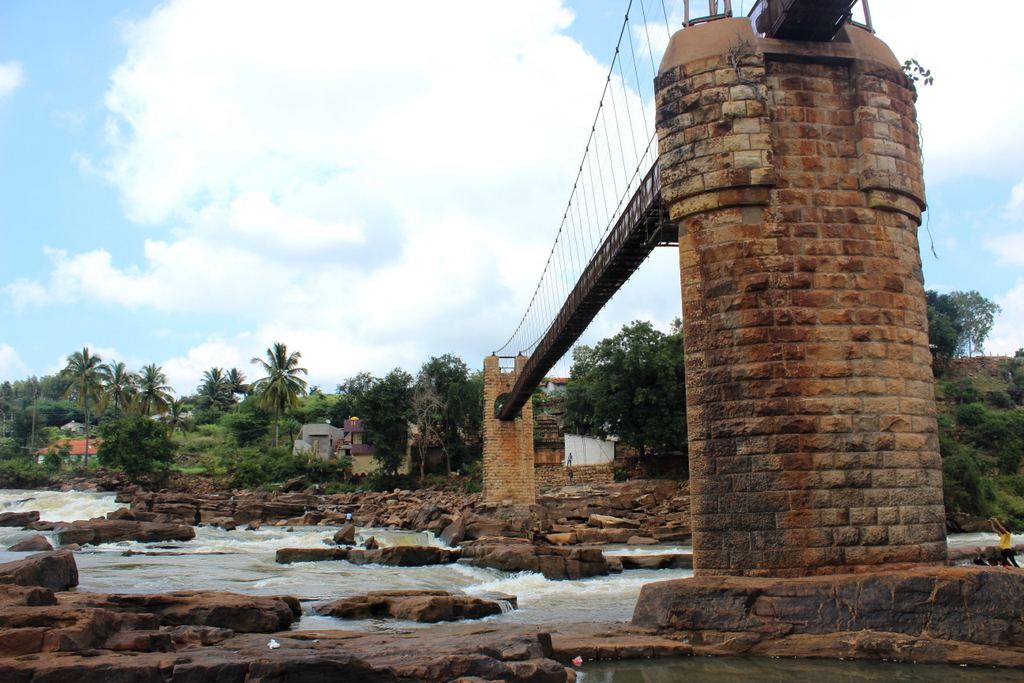 Water level was not that much, we were expecting more water this time considering the amount of rain during the last few weeks. But still it was ok compared to our last visit 😊 River Ghataprabha is the source of water to this falls.
We walked around the waterfalls and clicked a few pics.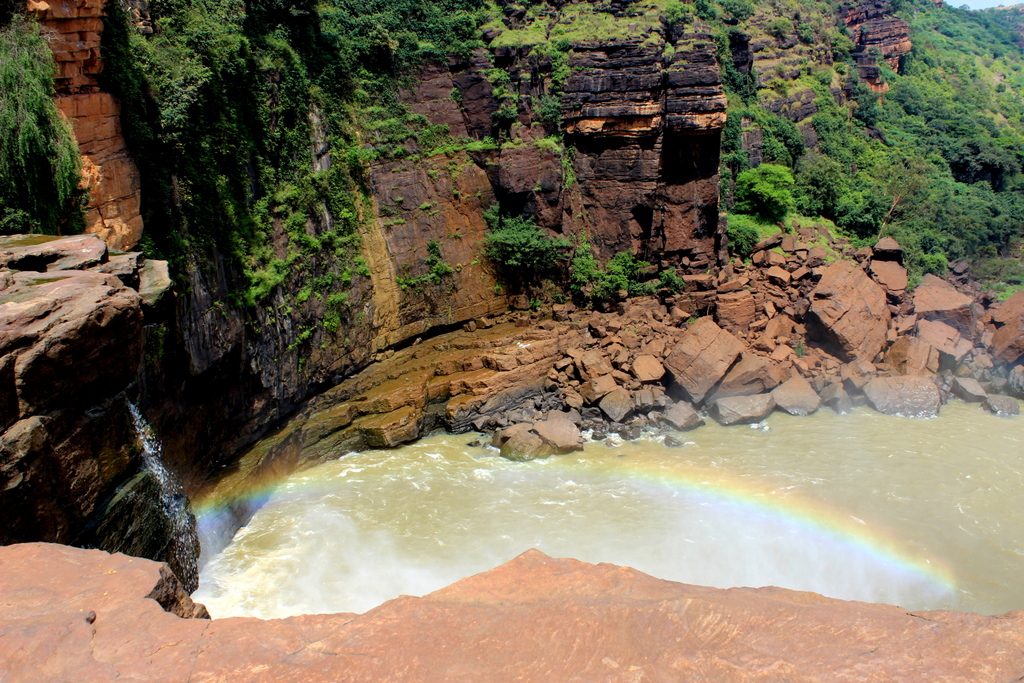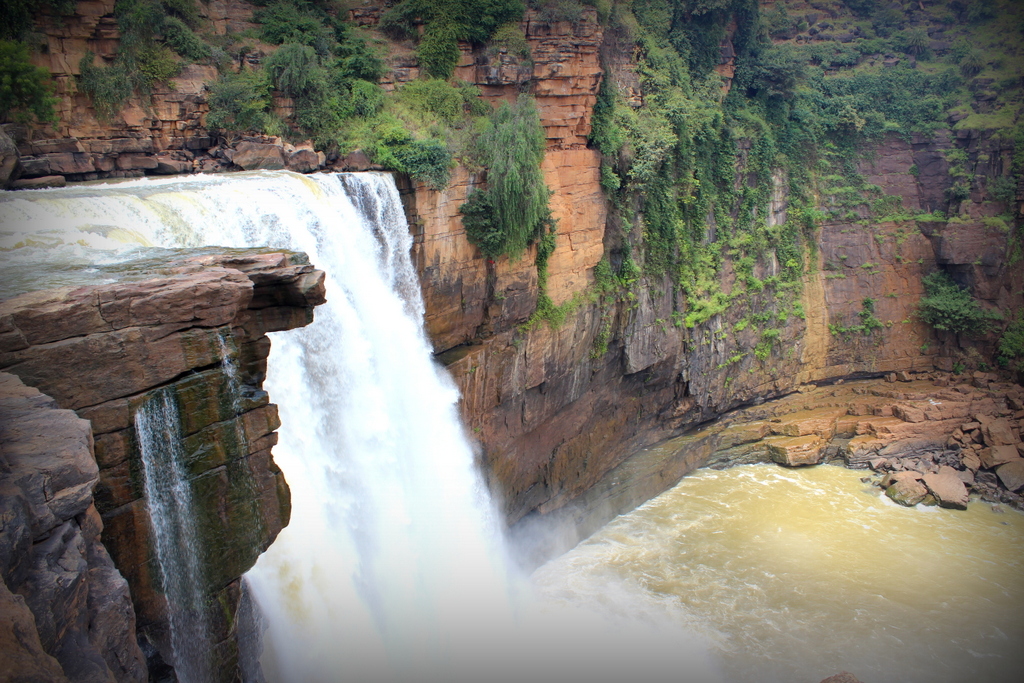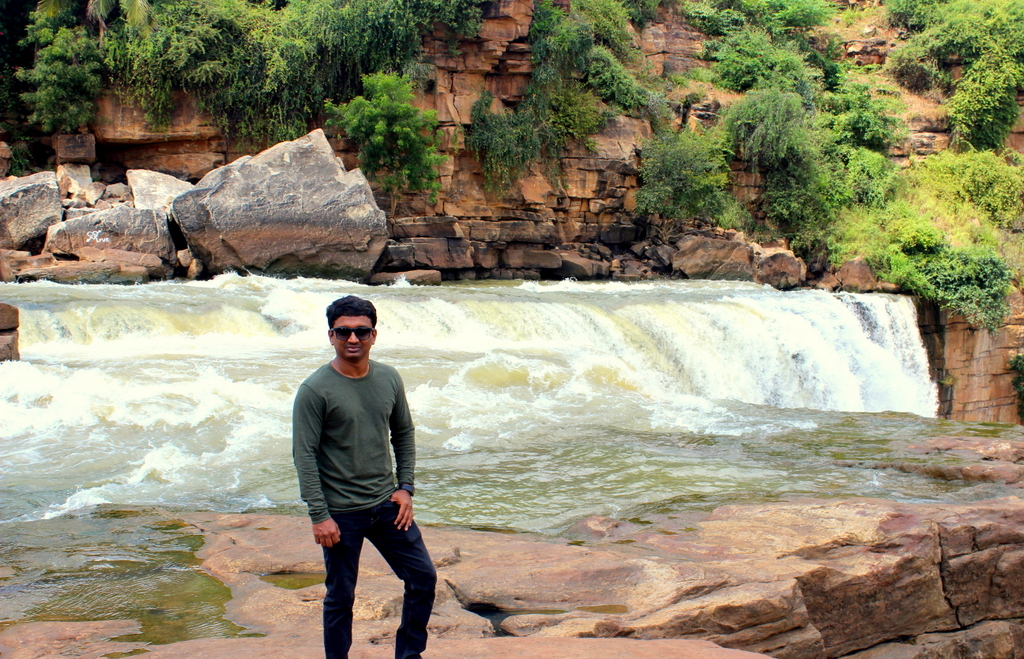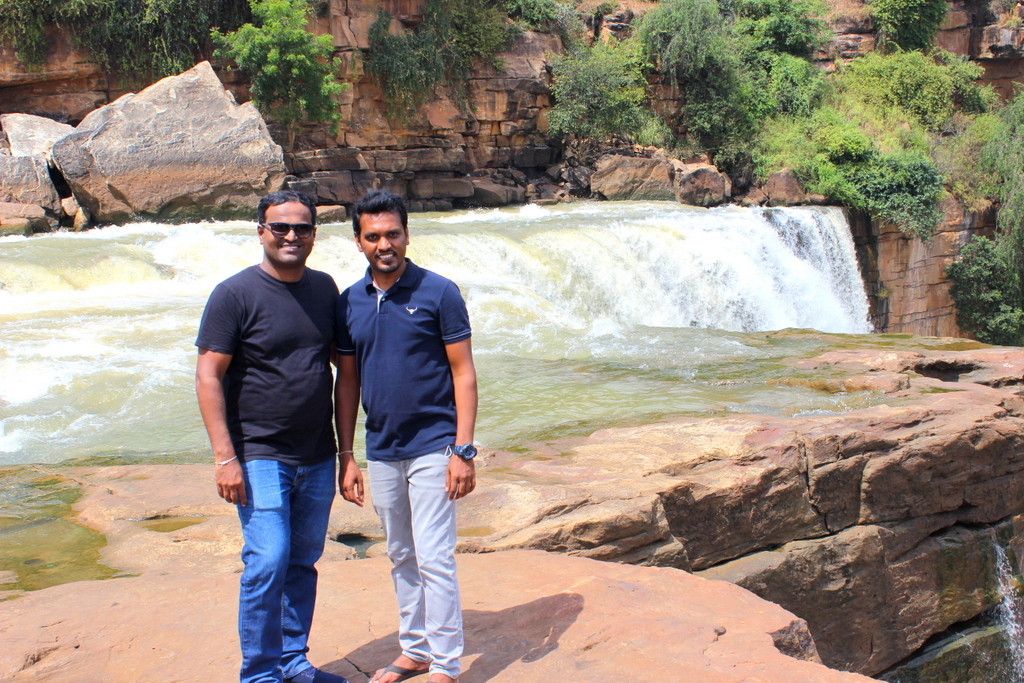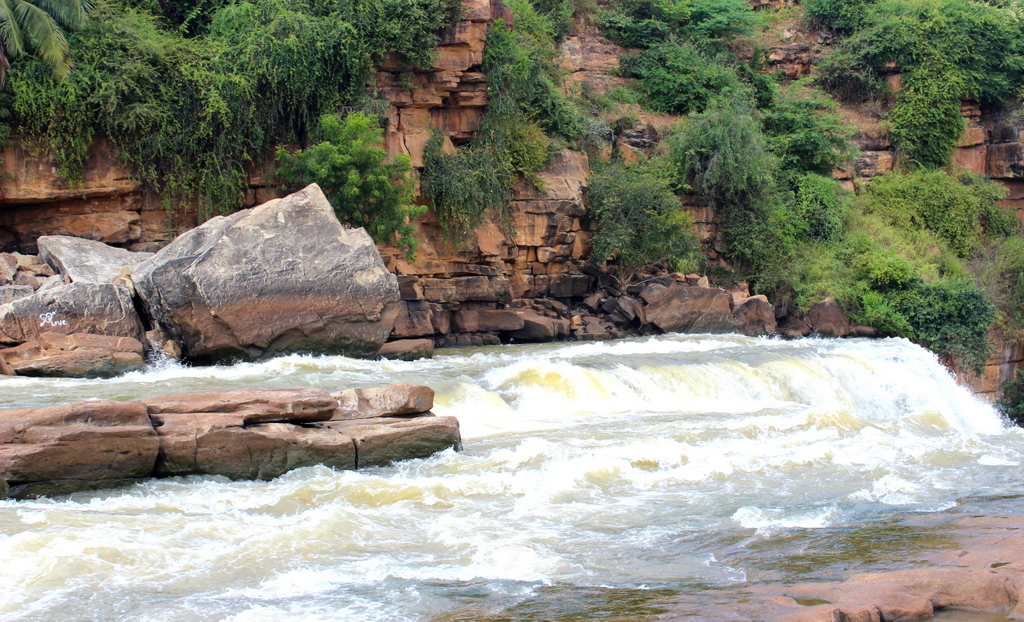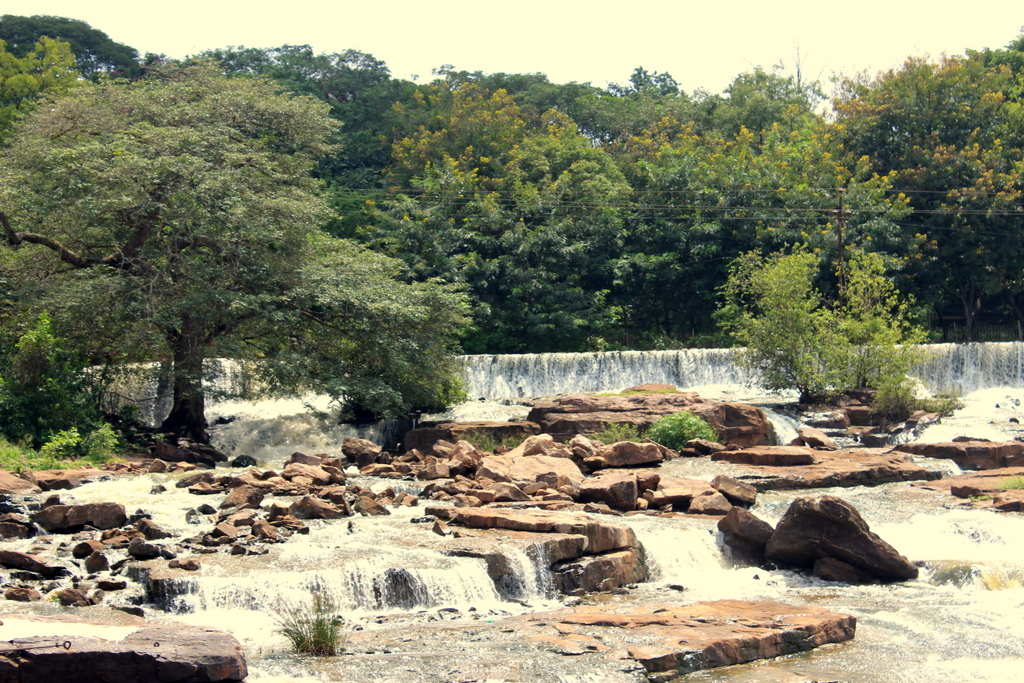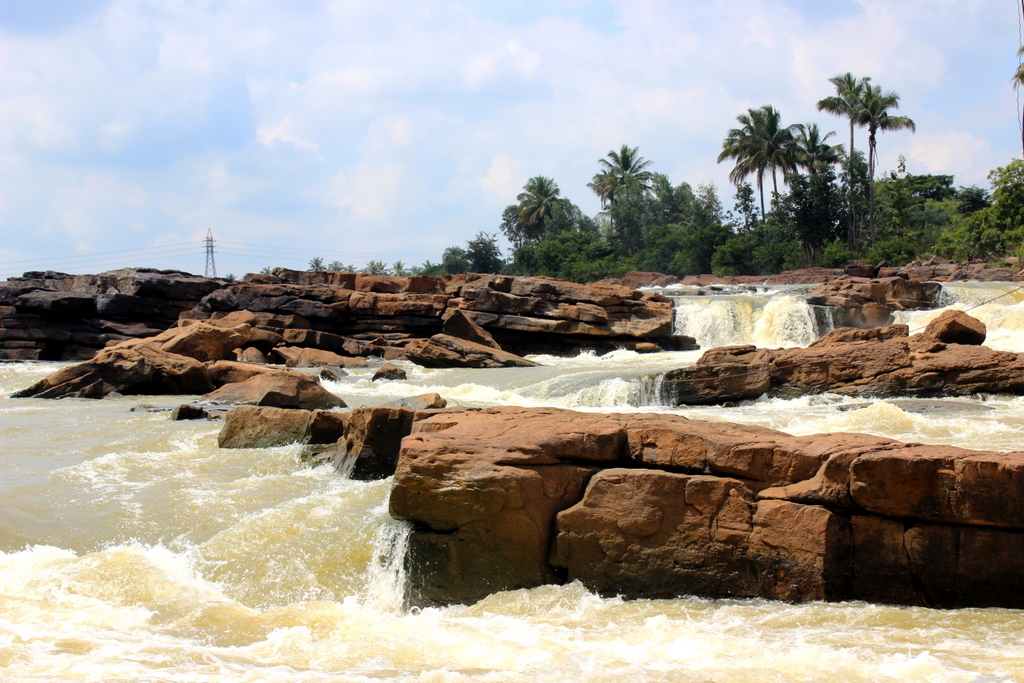 Since we could not cross the bridge, we could not get the pic of the front view of the waterfalls.
Spent some time clicking the pics around and headed back to Belagavi. There are not many good options for lunch around this place. We need to come back to Gokak taluk for better options.
We were supposed to catch a train to Miraj from Belagavi, keeping that in mind we headed back to Belagavi.