Magajahalli Falls is located in place name called Magajahalli, Hanbal, Sakleshpur. Also its called Abbi Falls/Hanbal Falls. It is accessible easily from main road, need to walk distance of 100 mts from main road to reach the waterfall.
The falls is around 30 Kms from the place we stayed (The Edge Stay – Homestay) Cheeknahalli village. It will easily take 40 mins to reach the waterfalls.
Magajalli falls is an one of the roadside waterfall nestled in the Western ghats. It's calm, serene & undisturbed waterfalls. There is no proper sign board aournd this place to locate the waterfalls. There is couple of small tea shops around and easily we will miss this place while driving. Better to use Google map to reach the place.
On weekends it will be difficult to get parking as well.
From main road need to walk for around 100 mts to reach waterfalls, the path is good and easy to get down.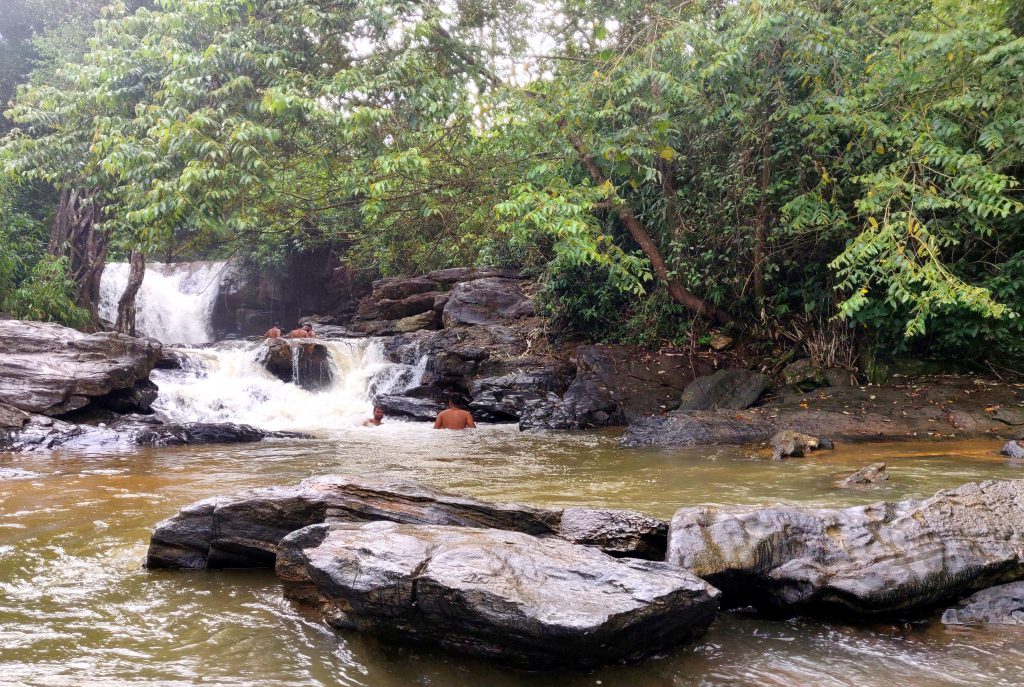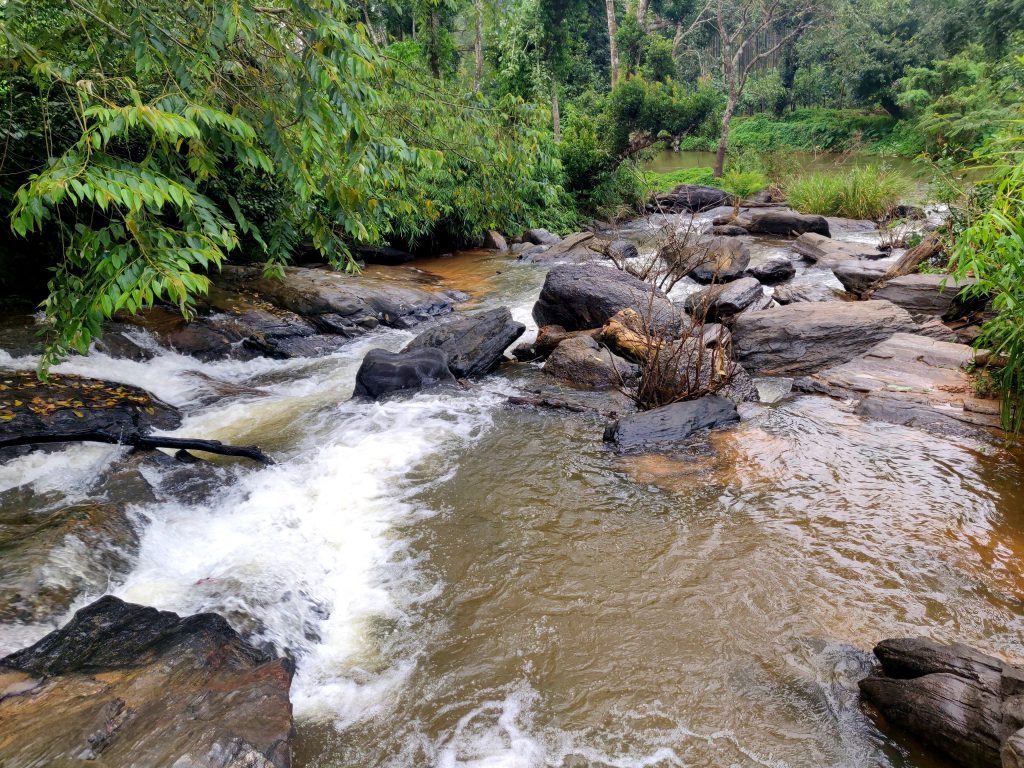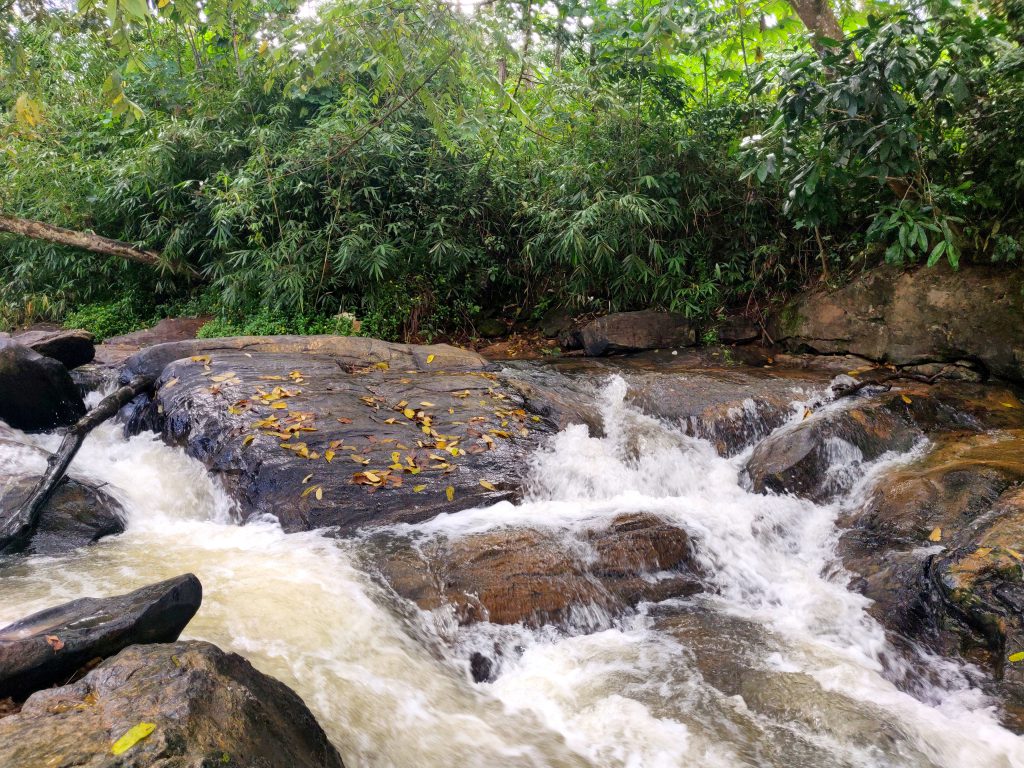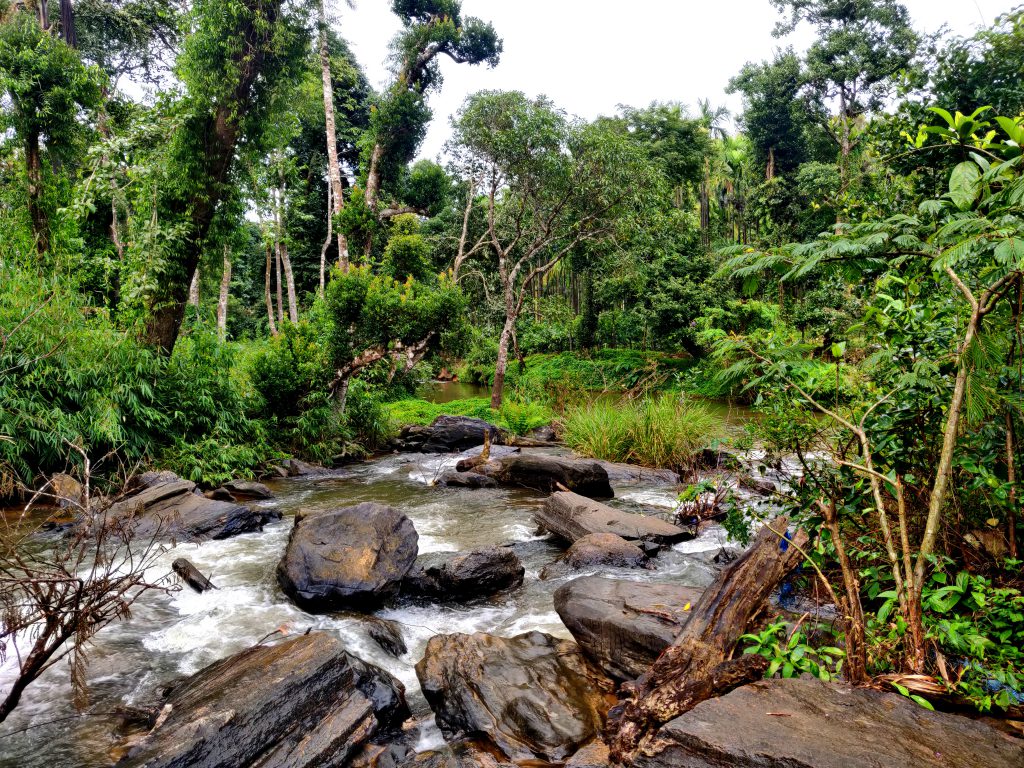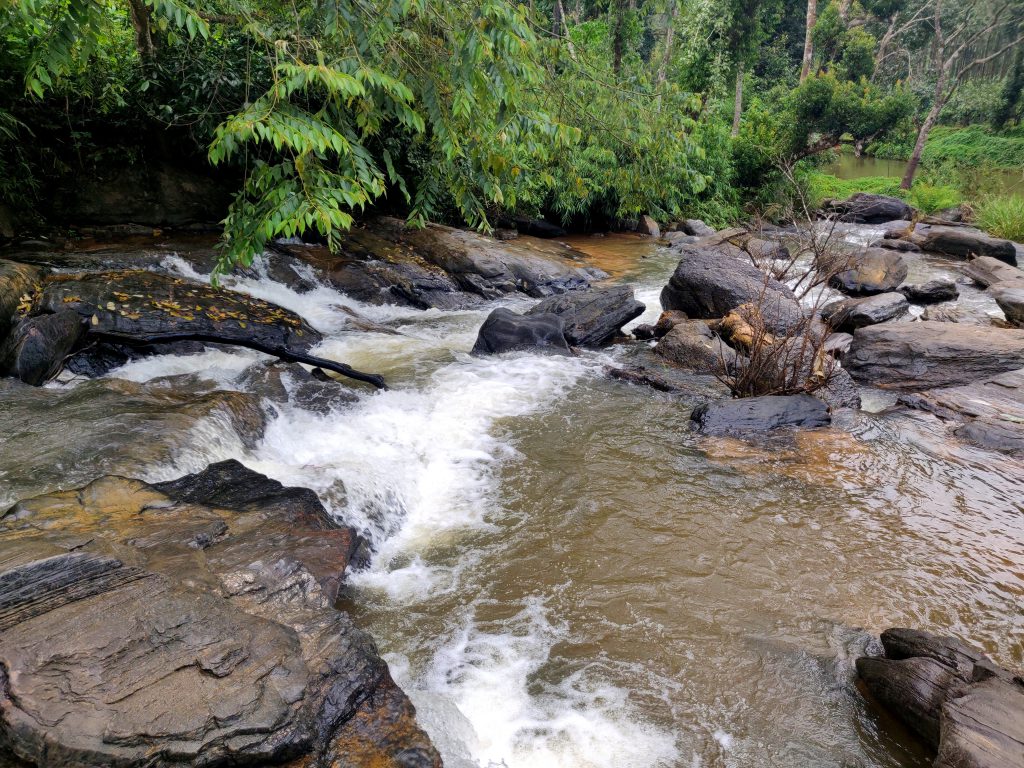 Visitors can even get into the waters and enjoy themselves but need to be more cautious about the slippery rocks. And there is no option for changing cloths or rest rooms around.
| | | |
| --- | --- | --- |
| Distance from Bengaluru | – | 240 Kms |
| Road Condition | – | Very good, but single road. |
| Route Map | – | Click here |
| Nearest Town | – | Hanbal |
| Fuel Station | – | Plenty of options are there, last petrol bunk is around 5 Kms form destination |
| Home stay | – | The Edge Stay |
| Near by places to visit | – | Devara Mane, Hanbal Falls & Yettina buja |