Anjanadri betta was in my bucket list from quite some time. Though visited Hampi multiple times before, didn't get a chance to visit Anjanadri betta. This time main intention of visiting Hampi was mainly to visit Anjanadri Betta.
Anjanadri betta is said to be the birthplace of Lord Hanuman. Its around 30 Kms from Hospete & 3 Kms from Anegundi village.
Plan was to visit Anjanadri betta after 3.00 PM so that we can witness sunset also from here(very famous for sunset). After having lunch at Hospete, we headed towards Anjanadri betta and it took almost 1 hour for us to reach our destination. But after reaching there only we came to know that due to wild animal attack at this place, visitors are only allowed from 10.00 AM to 2.00 PM (this was temporary timings). So headed back to Hospete without climbing the hill.
Next day again we reached hill around 10.00 AM. There is a neat space for parking our vehicles roadside.
First look of Anjanadri betta from parking place.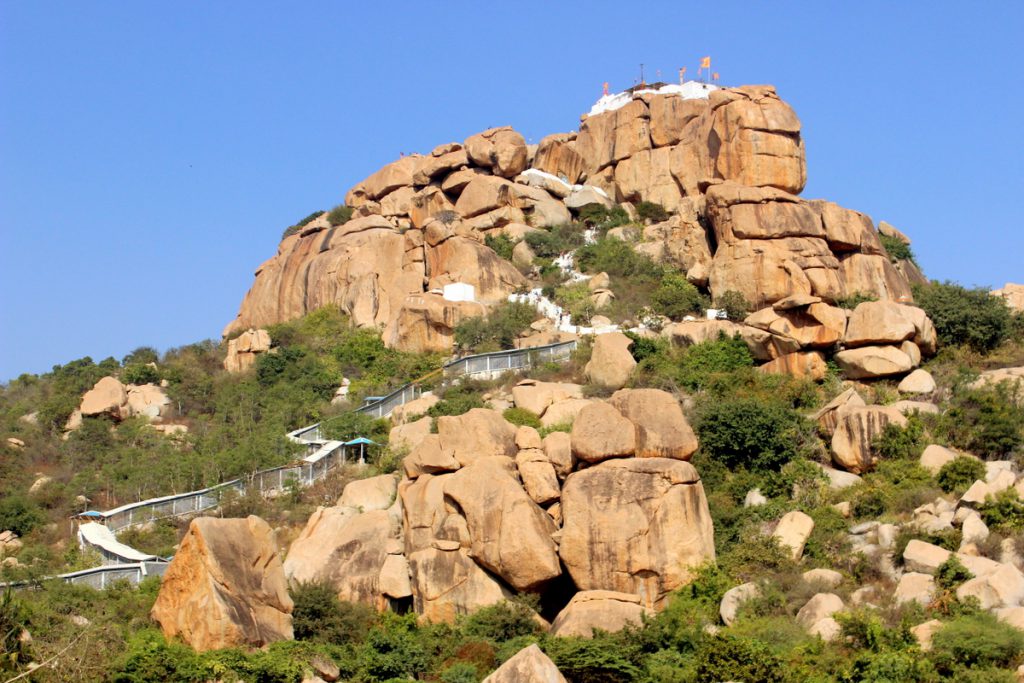 We must climb about 500 steps the summit. The climb is quite easy, and the entire path is covered for shadow from the base all the way to the top. The view of river tungabhadra during climbing is quite cherishing. The hilltop gives heavenly feeling, refreshing cool breeze and beautiful surroundings.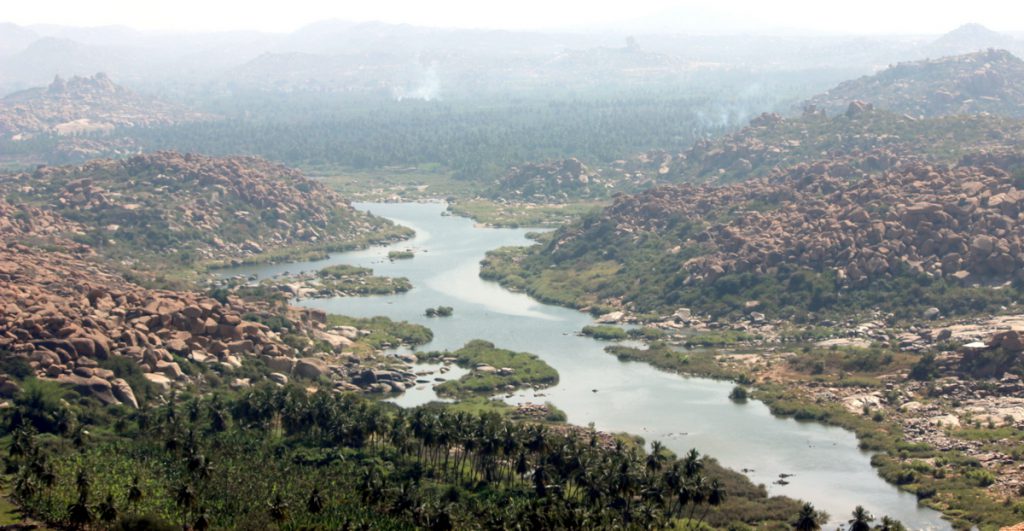 There is a small temple for Lord Hanuman at top of the hill and won't take more than 10 mins for Darshana. The place is well maintained and i think newly they built a viewpoint behind temple.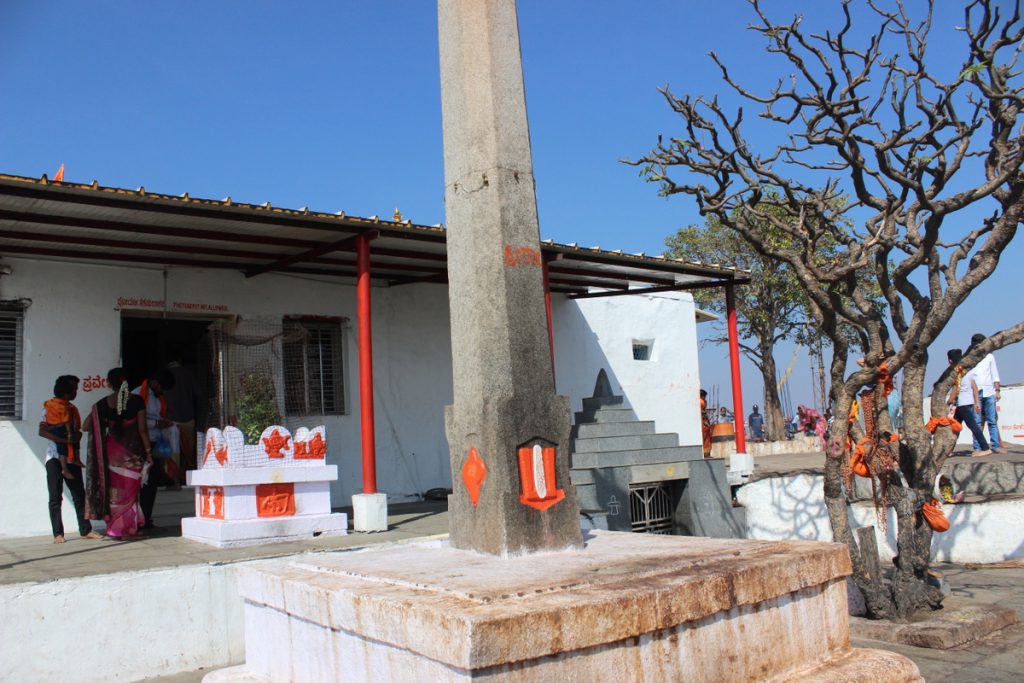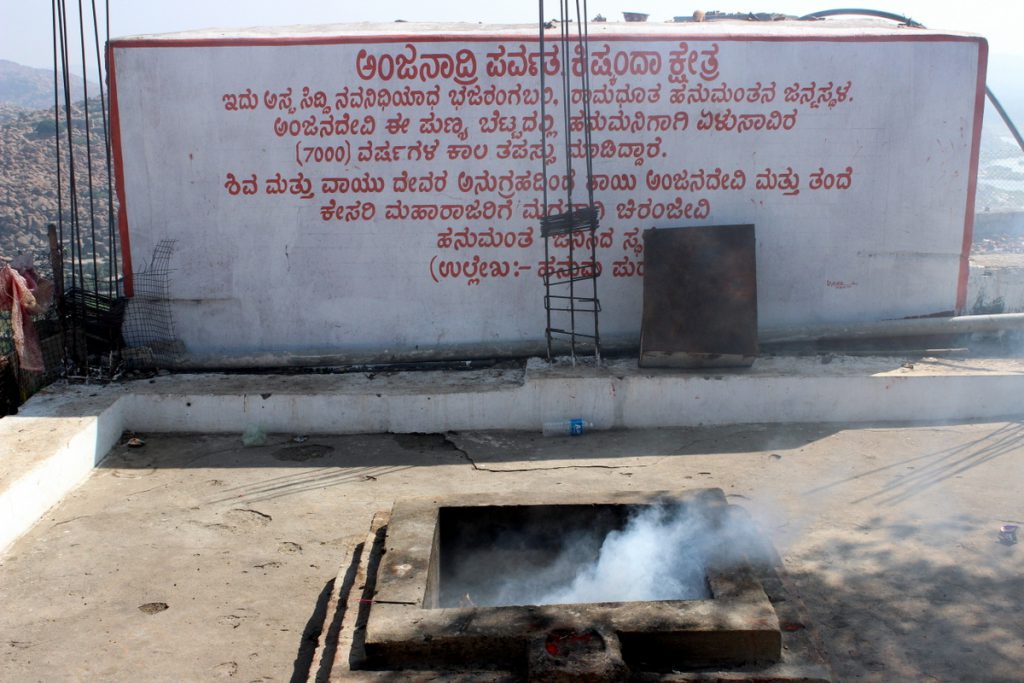 Though we could not witness sunset from here, we just walked around the hill. Spent some relaxing time around, clicked few pics.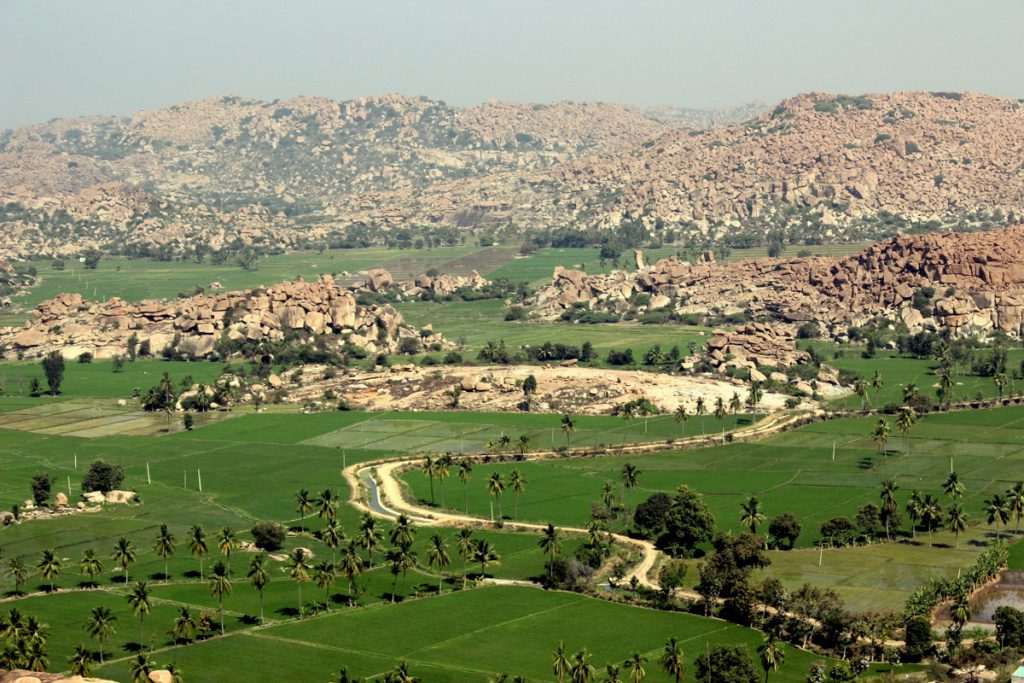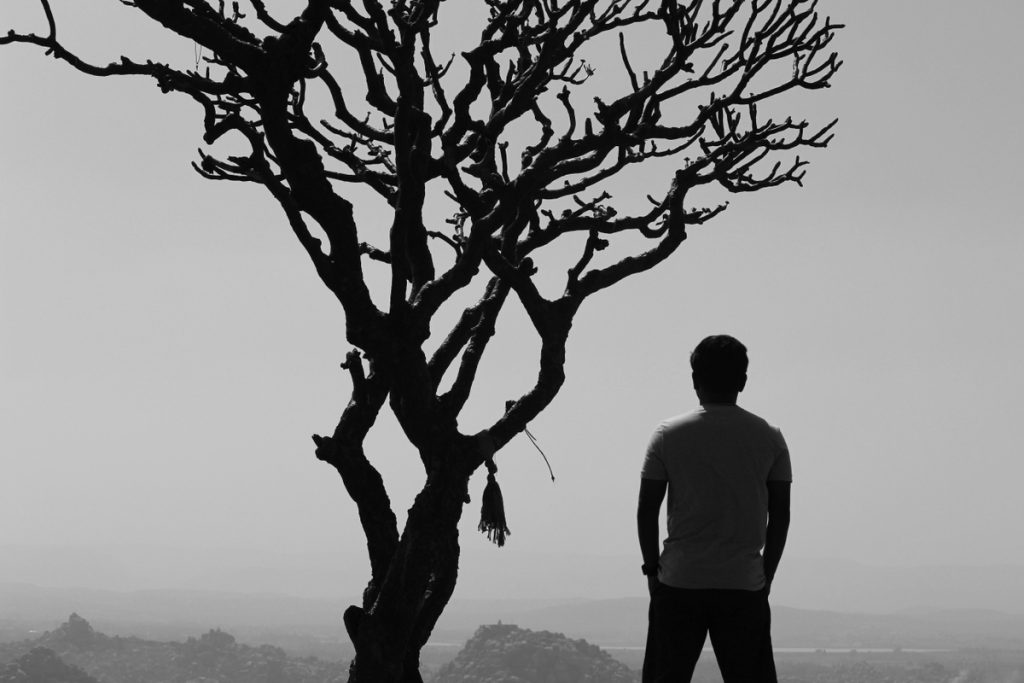 We can see Sri Virupakshaswamy Temple from here 😊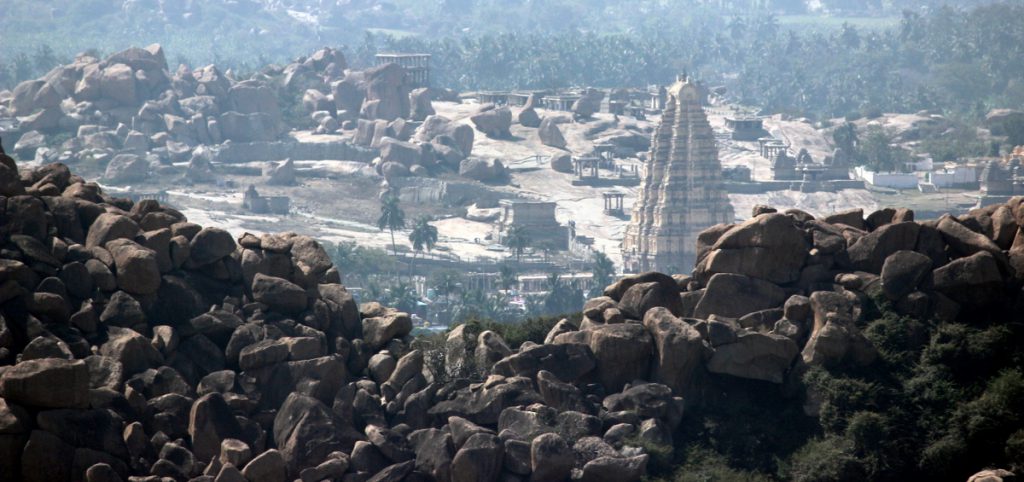 We took another route to decline (there is another way to reach the hill but rarely used).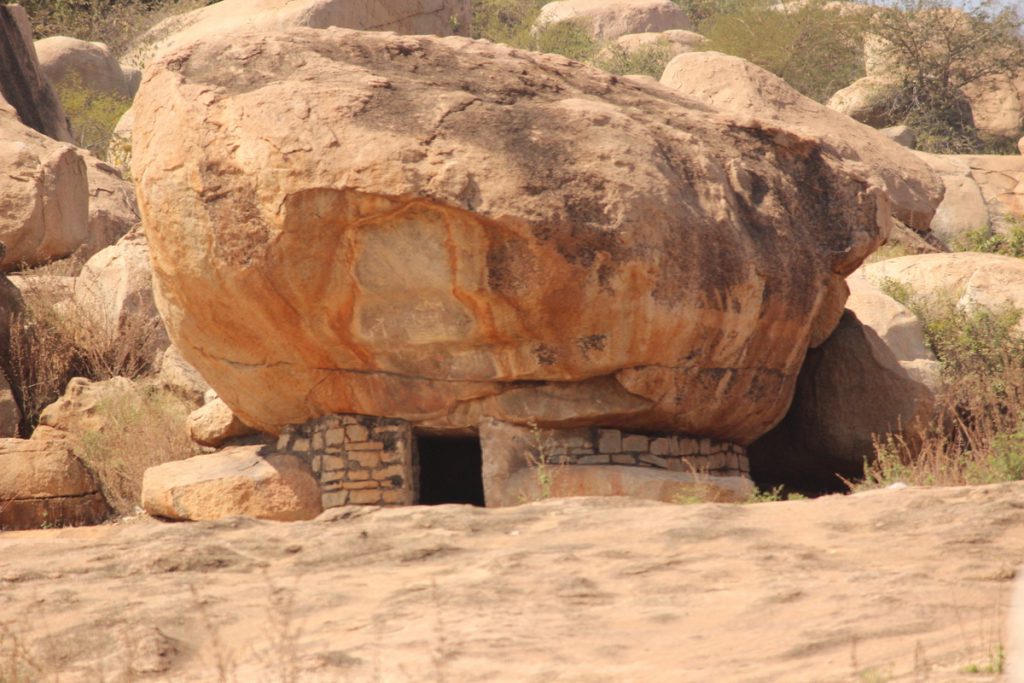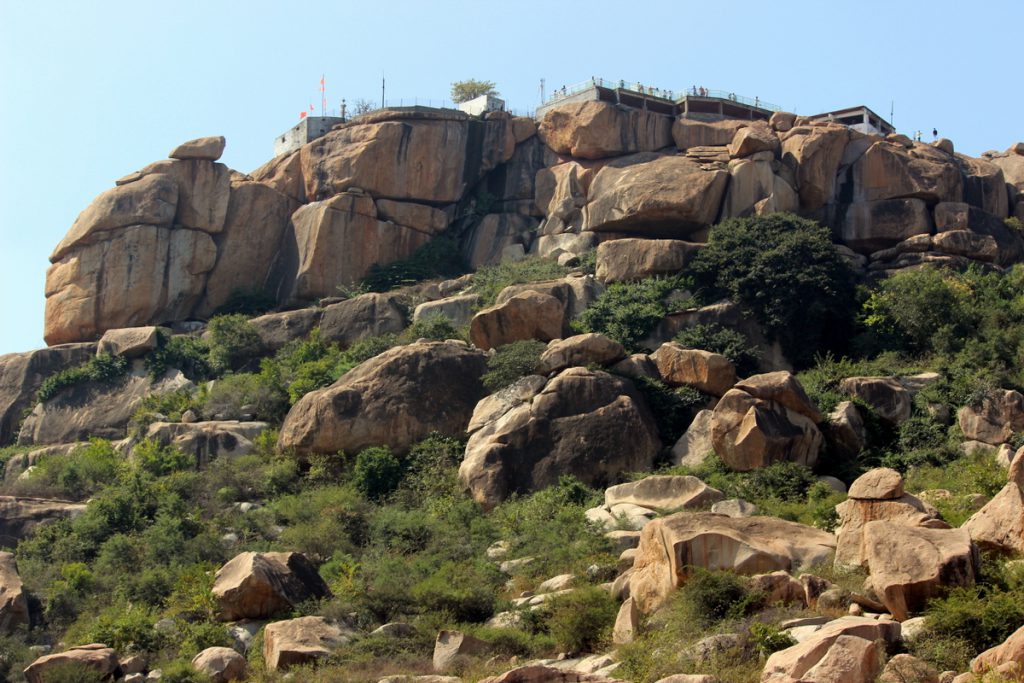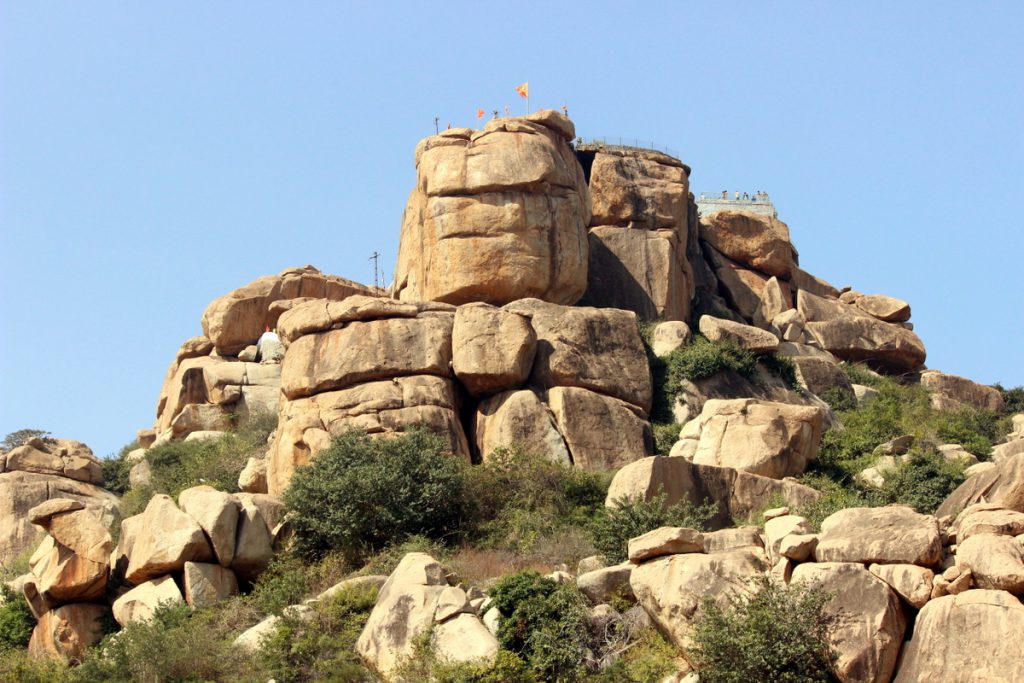 Finally, long awaited wish came true. Got a chance to visit the birthplace of Lord Hanuman.