Chandravalli, a cave temple located near 3 Kms from Chitradurga (around 200 Kms from Bengaluru), while driving back from Hampi we stopped to visit this place.
Initially we thought of visiting Chitradurga fort, but keeping time constraints in mind we stopped at this beautiful place. There is enough parking place near the entrance.
Once we enter the primacies it will welcome us with a beautiful lake.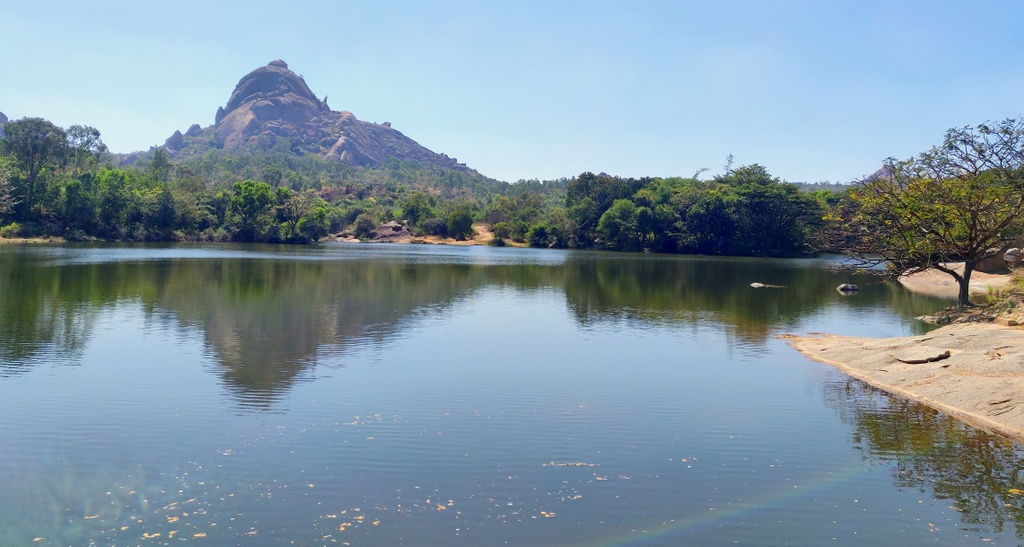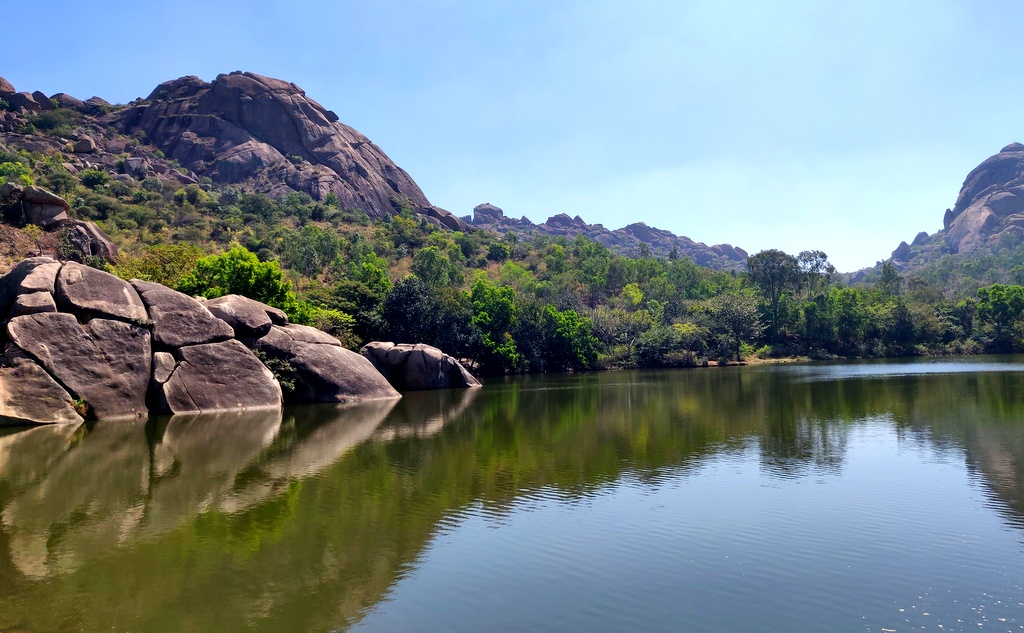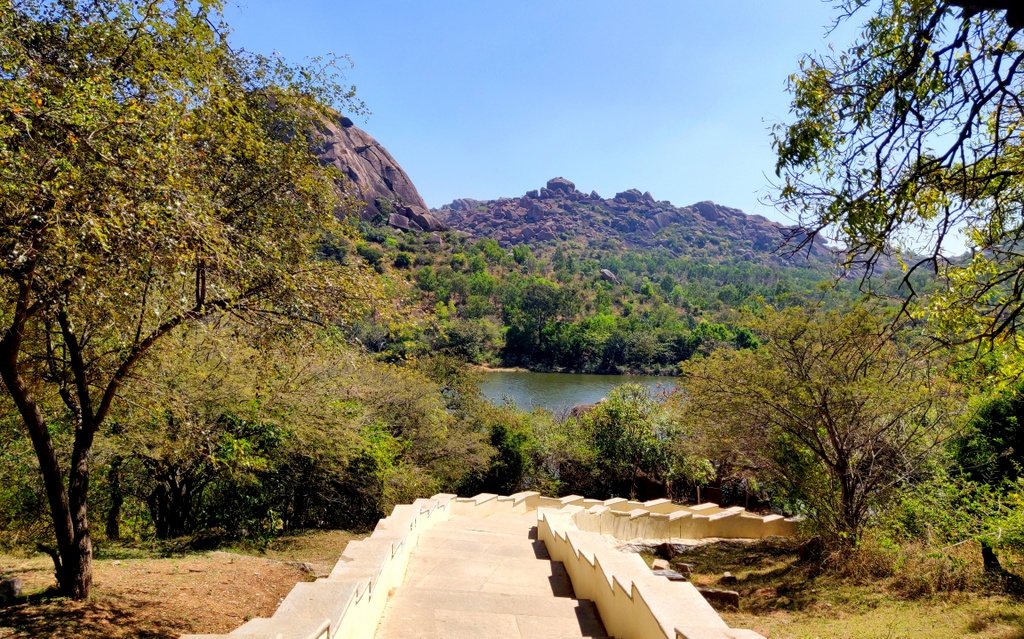 One should walk around 500 Mts to reach the temple from entrance.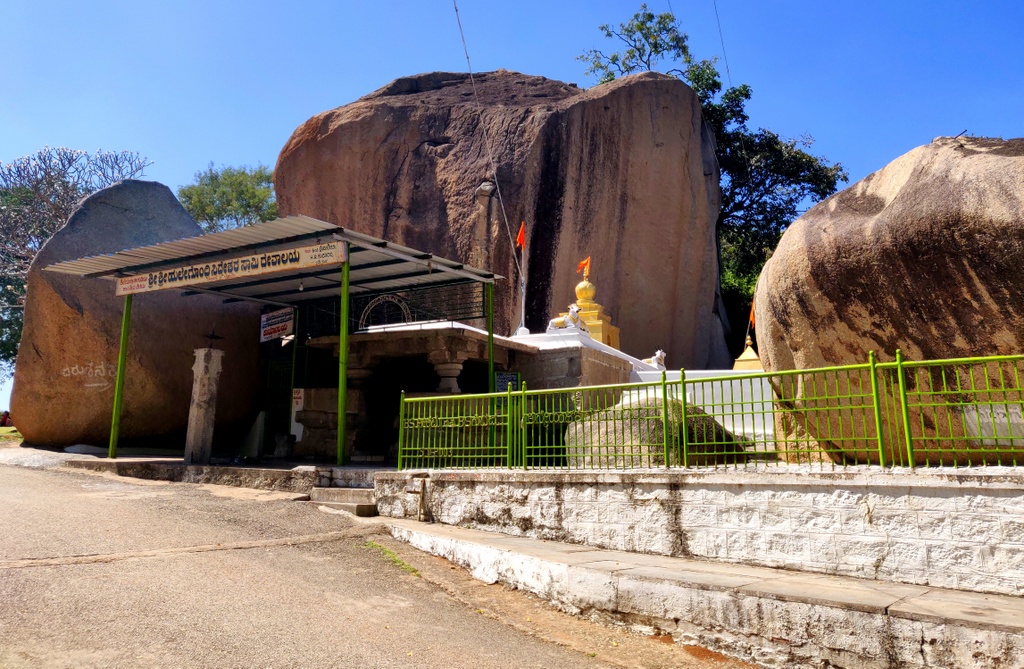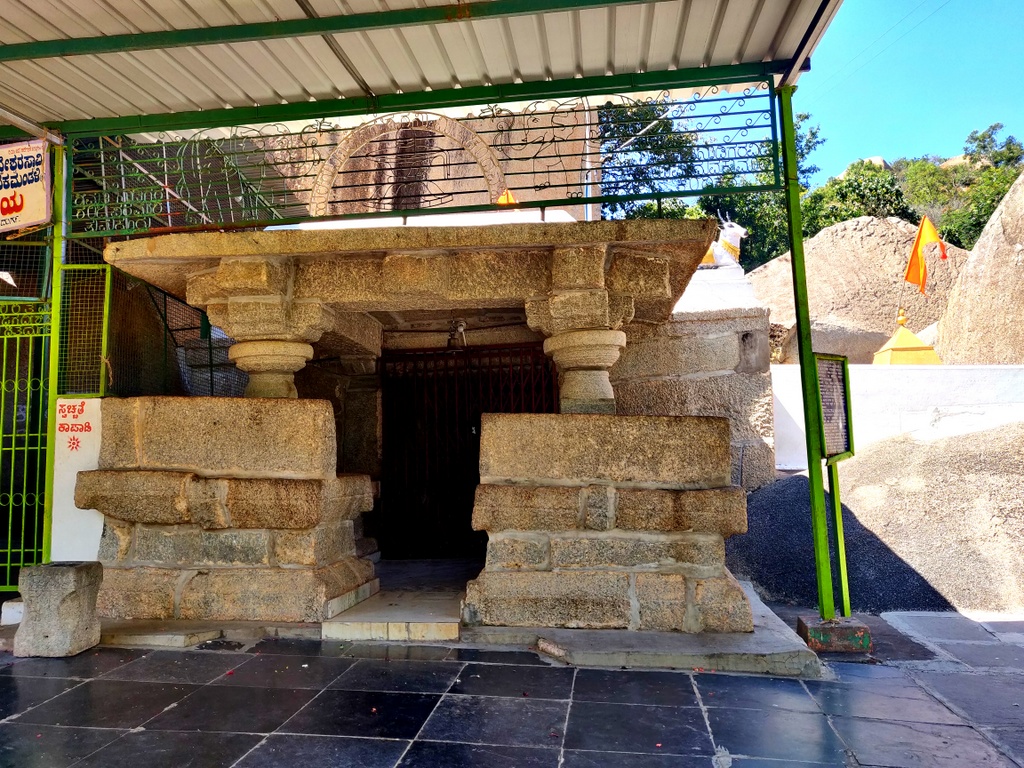 It will take close to 1 hour to explore this place (depending on the guide as well)
About Chandravalli Caves: This temple is located in the midst of three hills, Chitradurga, Cholagudda and Kirubana­kallu. The cave is located between two giant monolithic rocks. The cave is also known as the Ankali Mutt. Chandravalli was once known as Chandanavati, which means "in the shape of the moon". The earthen pots, coins, bowls and other items found here cast a light on the place's rich history. The cave temple here is built around 80ft below sea level, and is believed to hold mysteries and secrets.
Though it is difficult to see a ray of light, breeze welcomes you. There are corridors to ensure ventilation in this cave. One simply can't help but wonder at the amazing engineering that has gone behind this creation.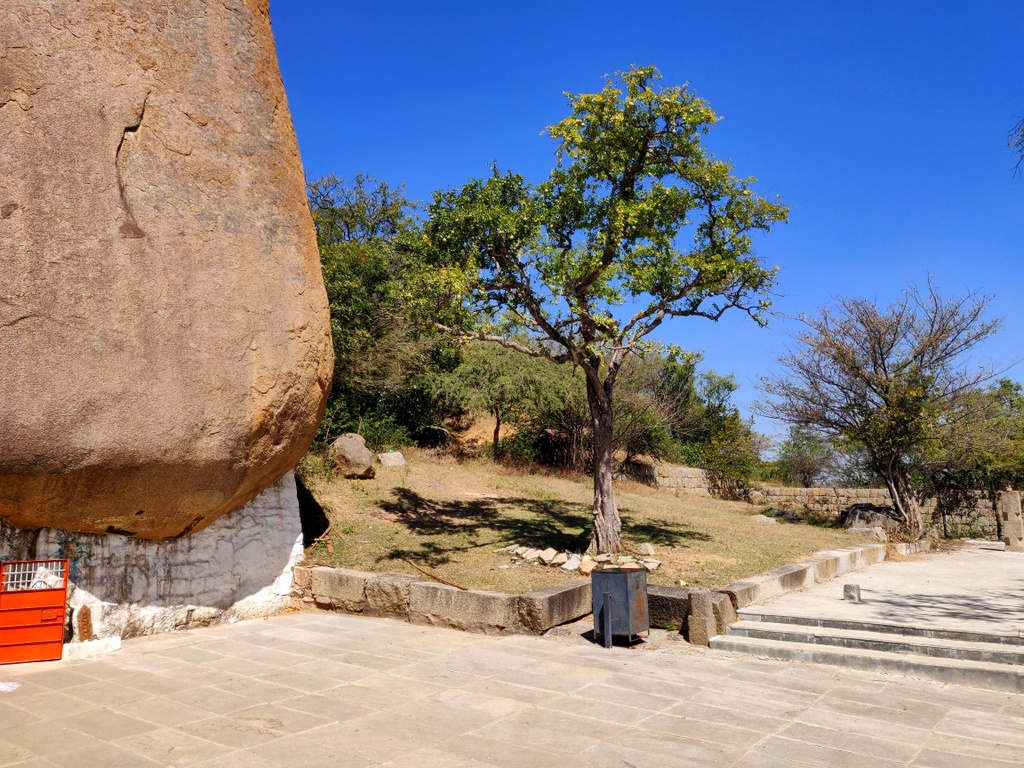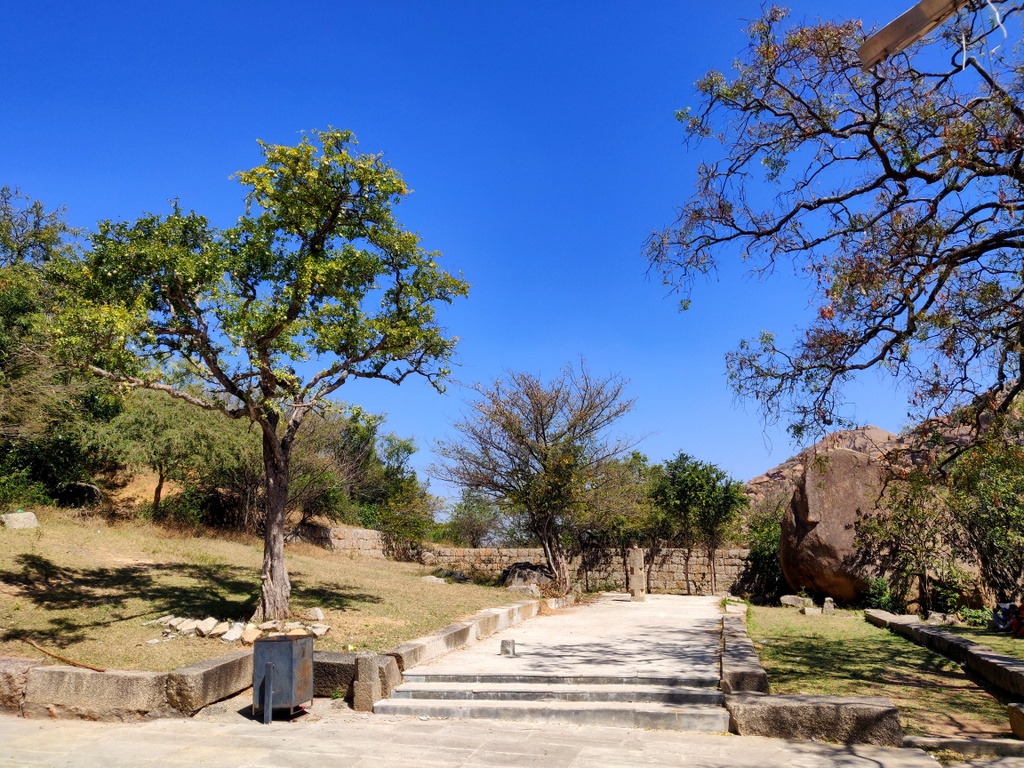 It will take close to 1 hour to explore this place (depending on the guide as well) There is no fixed price for the guide, they will charge depending on the group size. We were group of 5 members and paid Rs.200/- to guide.
They way they explained the history of the caves was very interesting.
Spent some time relaxing near the temple and headed back to Bengaluru.