Ramakrishna Ashrama is one of the most favourite places to me in Namma Bengaluru 🙂 from the day I visited this beautiful place during my college days. Even now i prefers to visit this place during weekends when ever it's possible.
This Ashrama is situated at heart of the city and easy to find it out. Once you enter the primacies you won't believe we have such a beautiful and peaceful place at centre of the city :). Its a very clam and wonderful place.
About Ramakrishna Ashrama:
Ramakrishna Ashrama is a chain of Hindu monasteries set up by Sri Ramakrishna Paramahamsa, who was a 19th century saint known for initiating various social reforms.
Ramakrishna Ashrama is part of Ramakrishna mission, the umbrella organisation runs several educational institutions and spiritual programs all over the world. The Ashrama in Basavanagudi is their main centre in Bengaluru city.
Main attraction of this place is Swamy Vivekananda Statue, they won't allow to click pics around.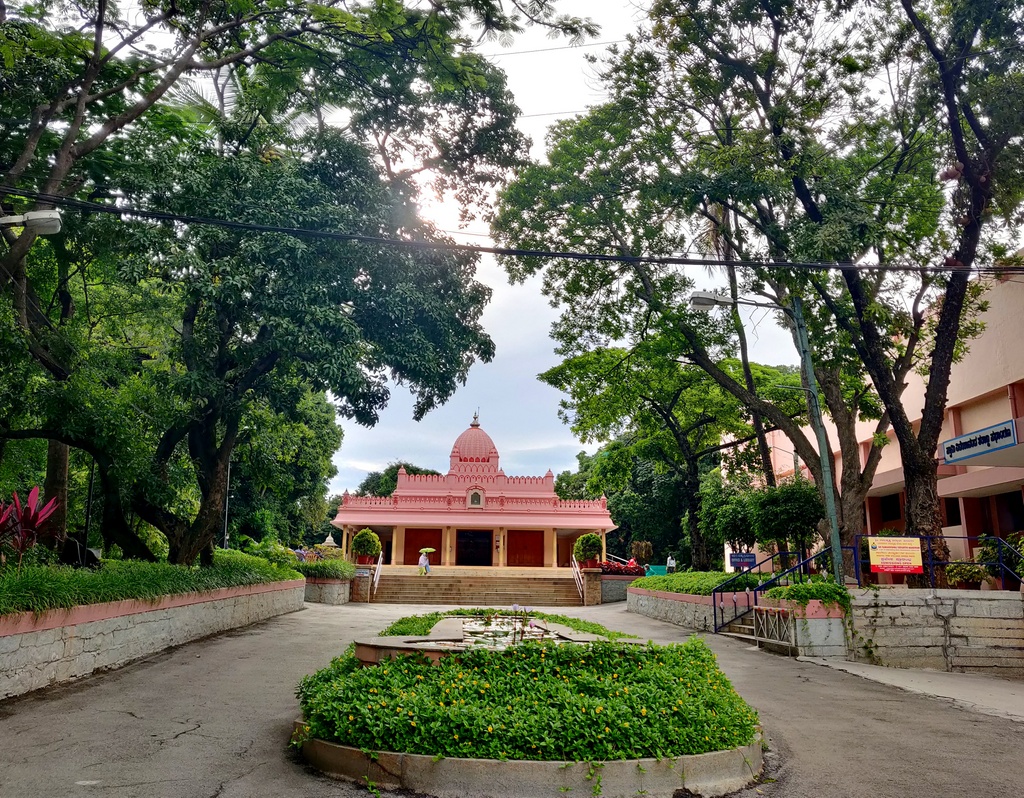 Ashrama Timings:
Its open for the visitors from 7.00 AM to 12.00 PM and 04.00 PM to 7.30 PM
Activities:
Daily morning puja and evening aratrikam and bhajans
Special bhajans after evening aratrikam on Sundays and festival days and Ramanama Sankirtana on Ekadashi days
Celebrations:
Celebrations of the Birth Anniversaries of Sri Ramakrishna, Sri Sarada Devi, Swami Vivekananda and other spiritual personalities
Celebrations of various festivals such as Sri Durga Puja, Sri Kali Puja, Vinayaka Chaturthi, Mahashivaratri, Si Krishna Janmashthami, Sri Ramanavami, Buddha Purnima, Christmas Eve, etc
One of the must visit place in Namma Bengaluru