There are lot of historical places around Namma Bengaluru, one such place is Bheema Bakasura betta which is around 70 Kms from Bengaluru. This hill is located in a small village called Kaiwara, Chikkaballapura district. This place is more famous for many other temples say Kaiwara Tatayya temple, Amaranarayana Swamy Temple & Bhemmalingeshwara Temple.
History of Kaiwara betta:
Kaiwara also has various stories attached to Ramayana & Mahabharata. Mythology has it that Bhima killed Bakasura during the exile period of the Pandavas when they stayed at Kaiwara.
From past one year I have covered most of the hills around Chintamani and this was pending in the list. One weekend we started this trek early morning (just to avoid the heat). From Chitamani this hill is around 12 Kms and takes approximately 20 mins to reach.
There is plenty of parking place near Amaranarayana Swamy Temple, one should park their vehicles near this temple. A small walk in the narrow road opposite to the Amaranarayana Swamy temple led us to the foothills of Bhima Bakasura Betta. As part of the trek, initial some distance need to take laid steps which were covered by a green surrounding.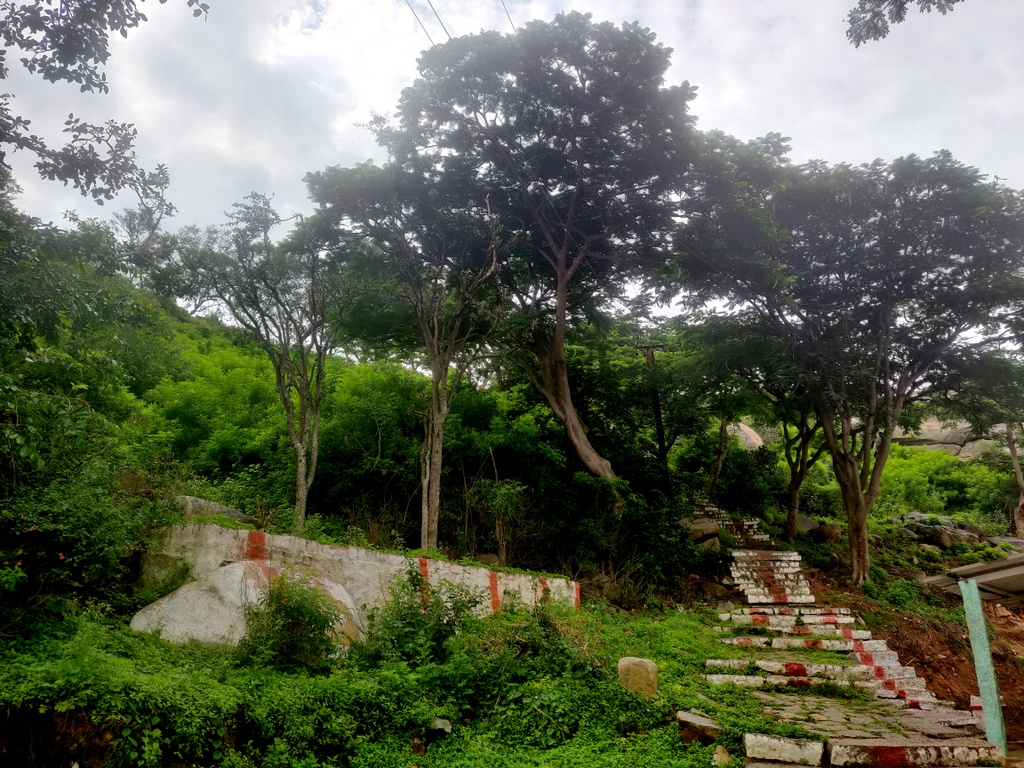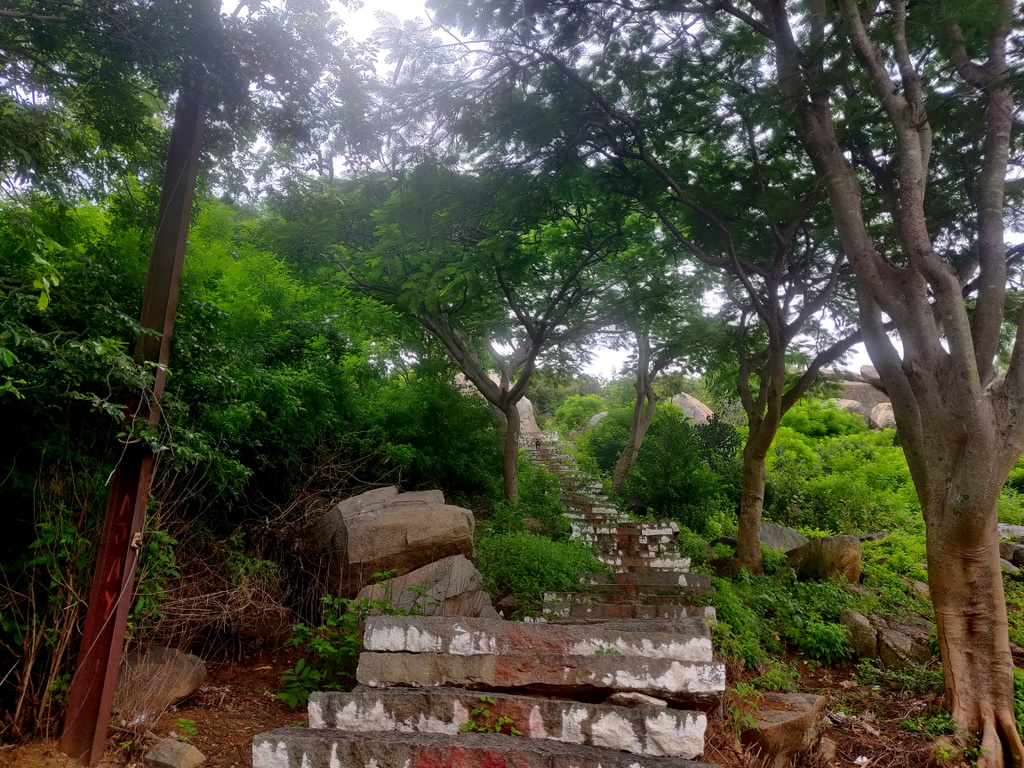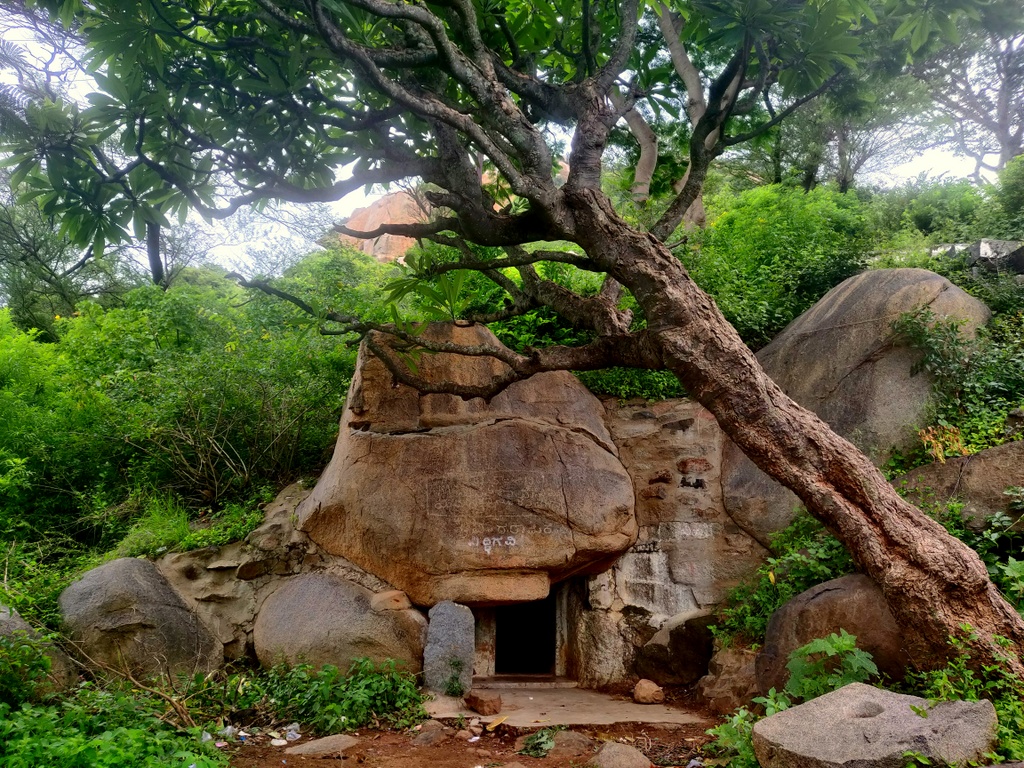 We had to climb approximately 500 steps to reach a flatland from there were no steps. From this point we could see the whole of the Kaiwara town.
It took us about 30 minutes to climb to the top. Despite rocky hills, there are lots of green trees that offer shelter. Spent some time relaxing at top of the hill.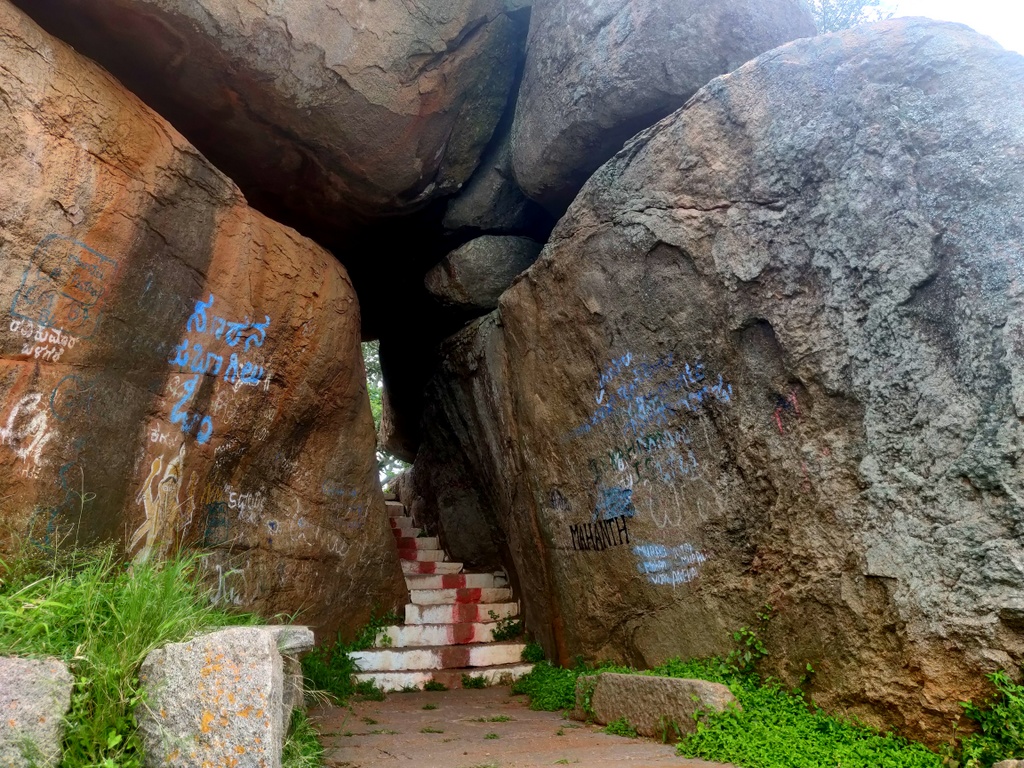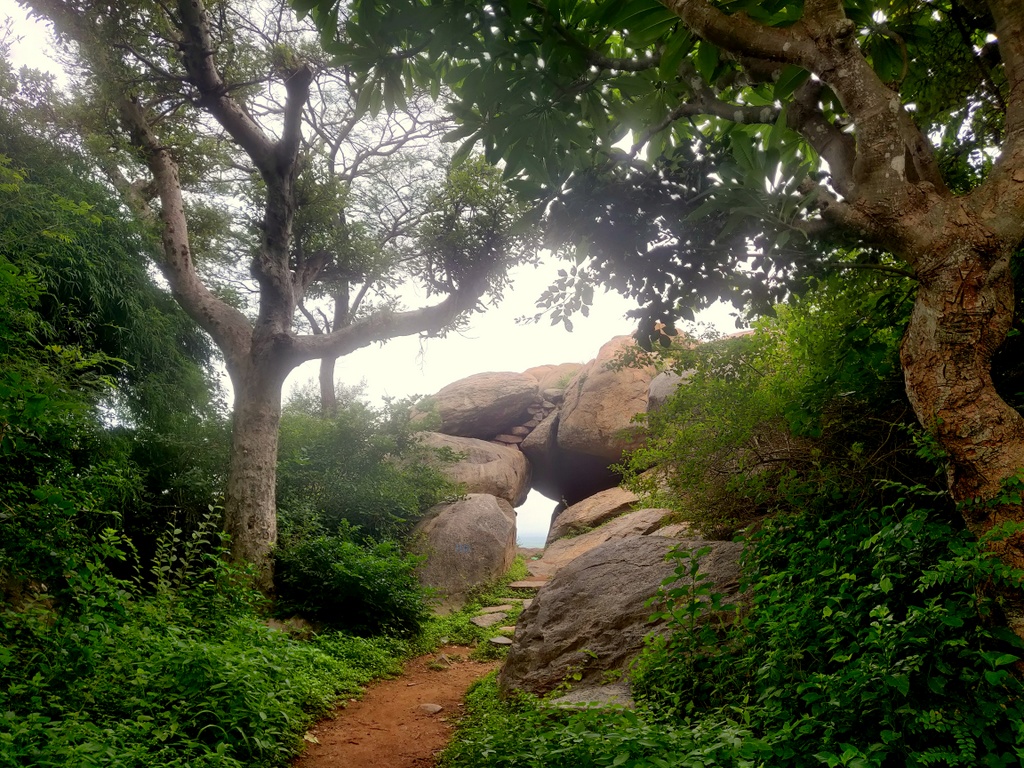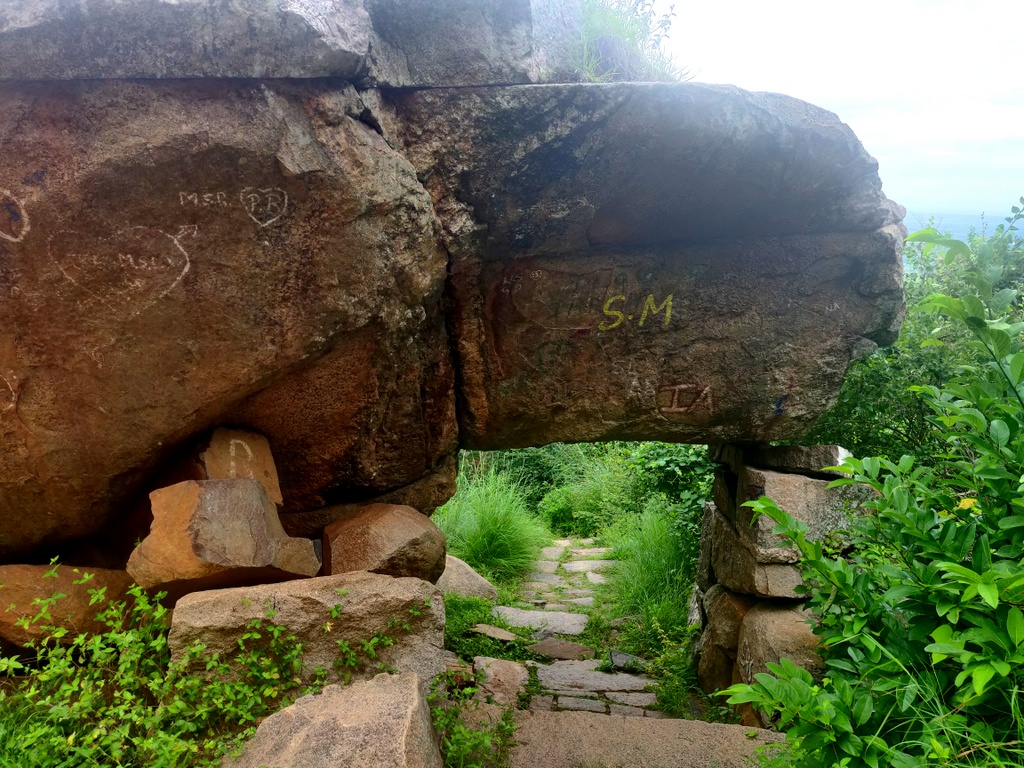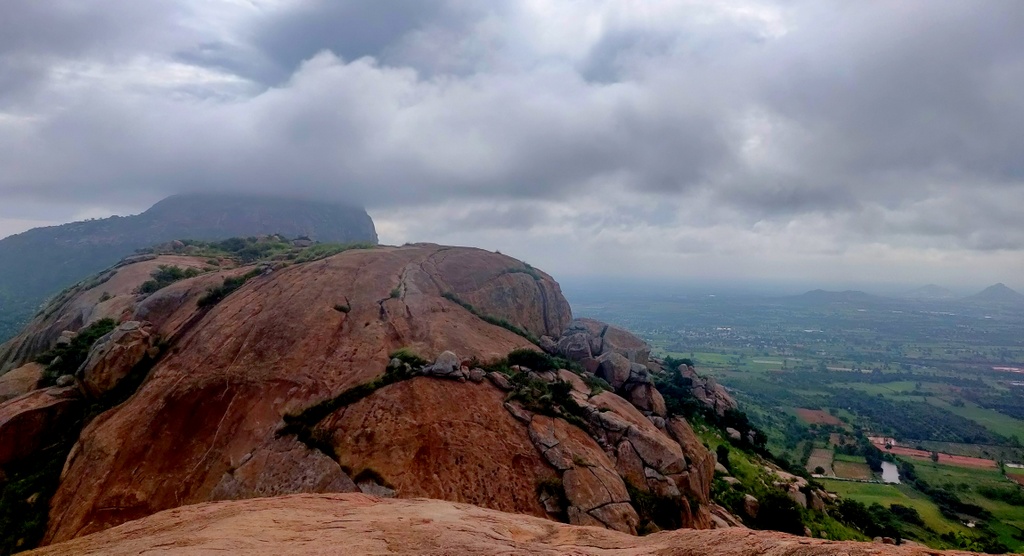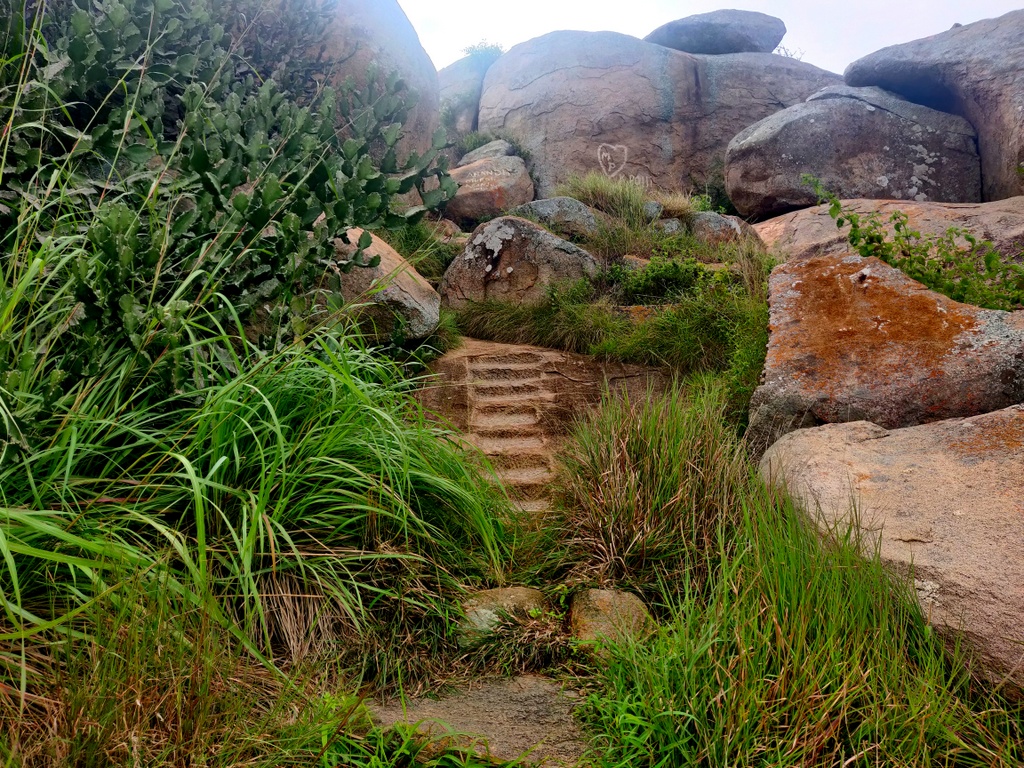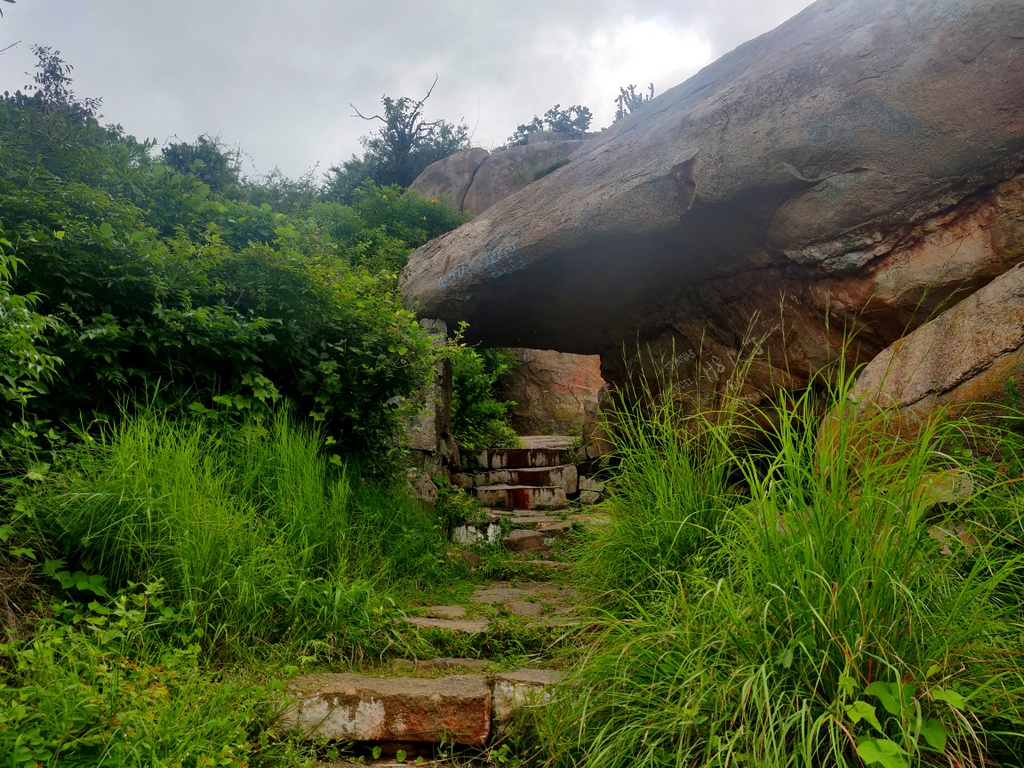 While defending visited a small pond called Lakshmana Teerta, It was a small pond on the boulders which is believed to be formed by Lakshmana to quench the thirst of Sita. There was a small Chamundeshwari temple overlooking the pond. I heard that the pond never dries up- even during the peak summer season.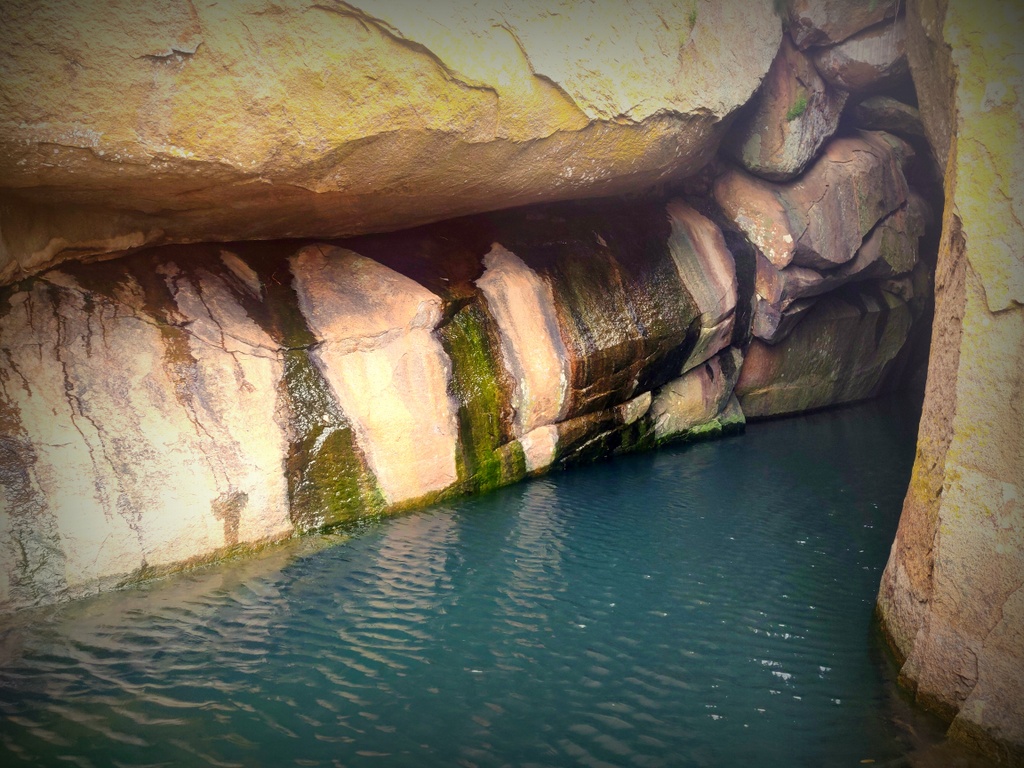 Took couple of hours to complete the trek, which includes number of breaks to click the pics around. Its an easy trek, beginners are also can try this trek.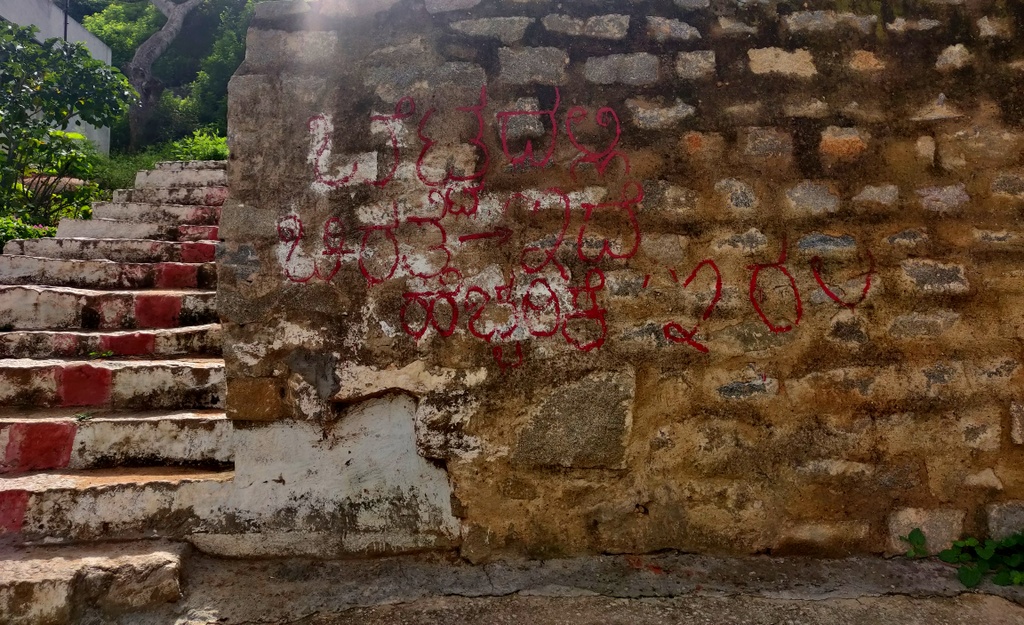 Things to remember:
Need to be cautious about the warning mentioned near the entrance of the hill about wild animals
Don't try it during night time
Better to carry water bottle
Avoid this place during summer