Once we explored Prasanna Virupaksha temple we headed towards Zenana enclosure, beautify of this place is we can reach out our next destination hardly with 10 minutes' walk. The Zenana enclosure is located near the Royal Enclosure at Hampi. This was a fortified and secluded area reserved for the royal ladies of the Vijayanagara Empire.
The structures of the Zenana Enclosure are designed in the Indo-Islamic style of architecture. Zenana Enclosure has several structures such as the Lotus Mahal, Basement of the Queen's Palace, Water Pavilion, Treasury Building and the Watch Towers. The major attraction inside the enclosure is the Lotus Mahal. Apart from this, there are remains of water pavilion with a decorated platform in the center and Elephant Stables. The Queen's Palace is located at the middle of this area. This is the largest palace base excavated in the Hampi ruins so far. The Royal Treasury Building is a rectangular structure that is located in the north-western corner of the enclosure.
Lotus Mahal:
It is one of the fine architectural designed palaces that are commonly identified by its lotus look like structure. This glorious building is used by the royal women of Vijayanagara Dynasty.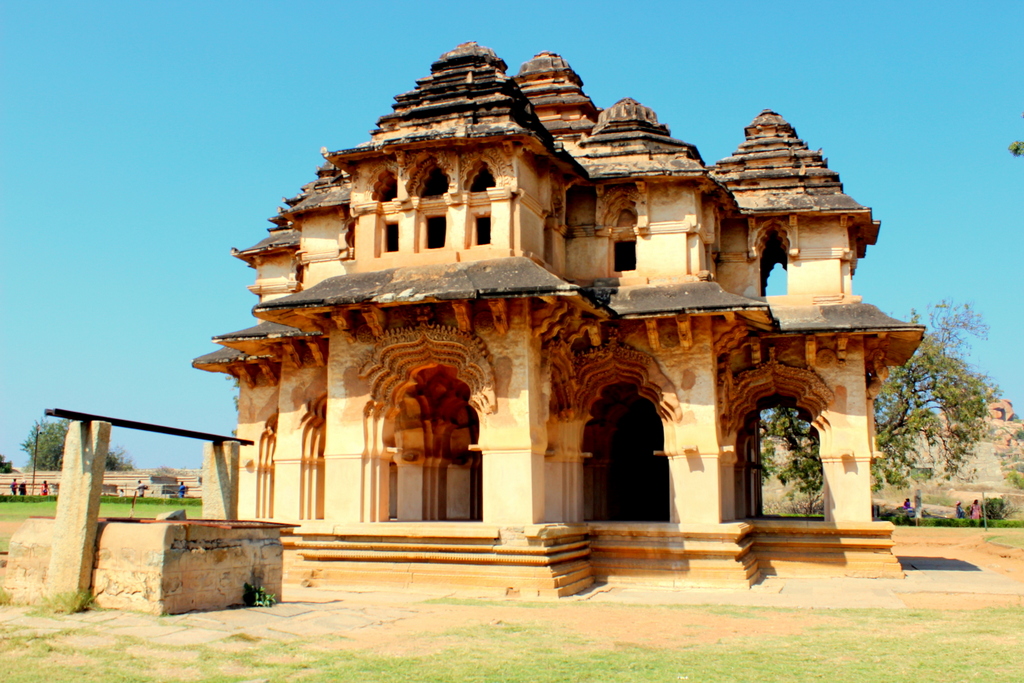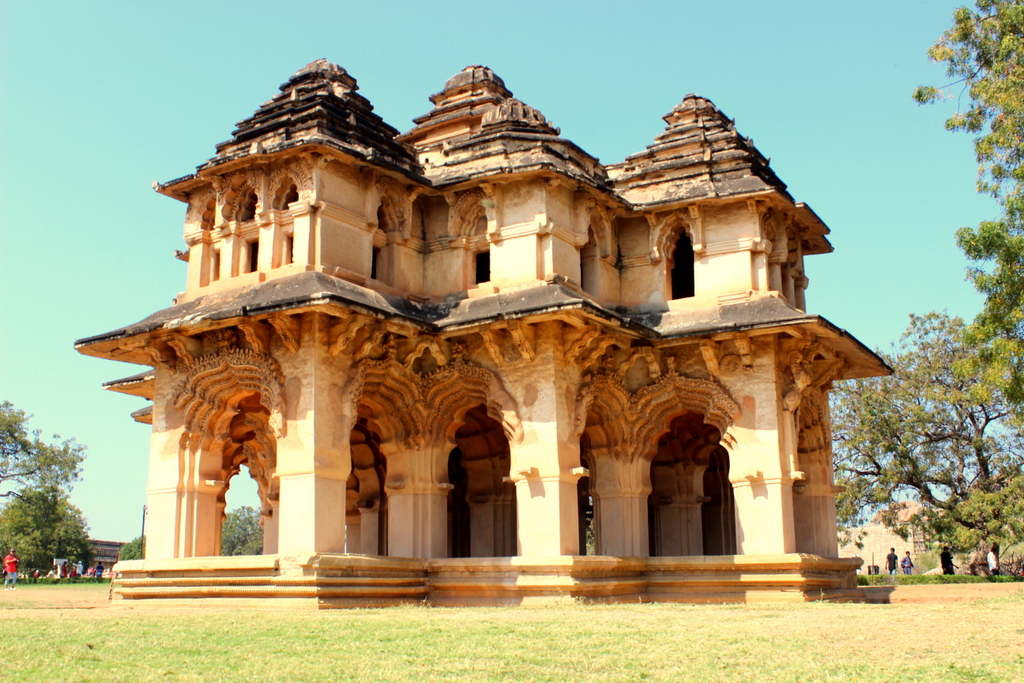 Basement of Queen's Palace:
The Queen's Palace is a ruined structure that has only the basement as a proof of its existence. The basement is located in the centre of the Zenana Enclosure. The basement has an area of about 46 x 29 meters. It is the largest palace base excavated among the Hampi ruins so far.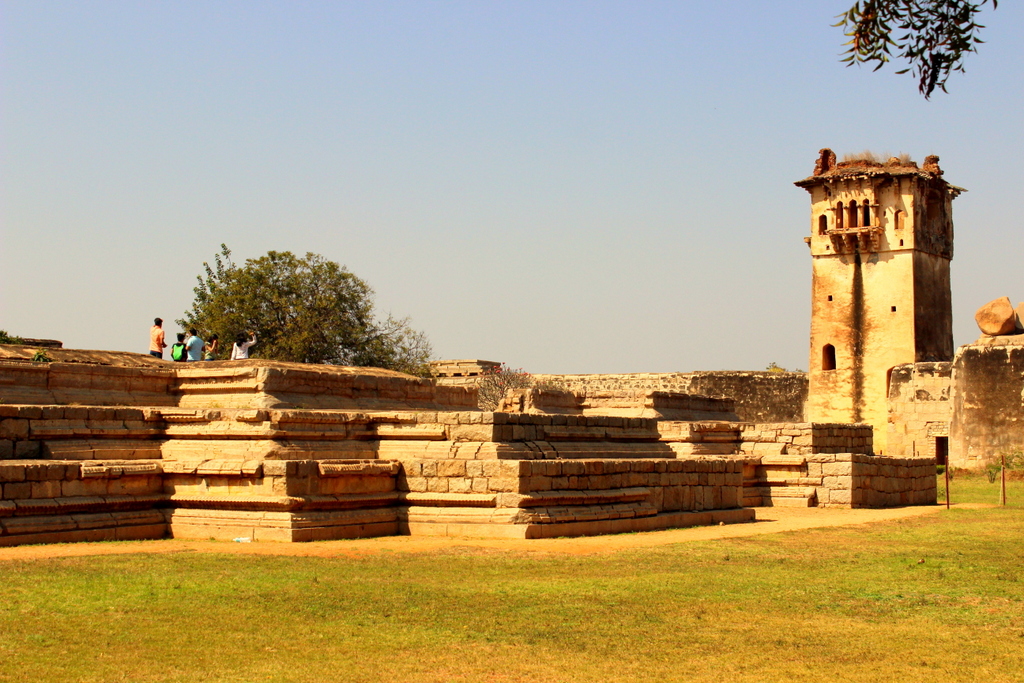 Watch Towers:
Watch Tower is one of the security sources during the period of Vijayanagara Dynasty, it is specially meant for the guards to quarantine the Royal palace.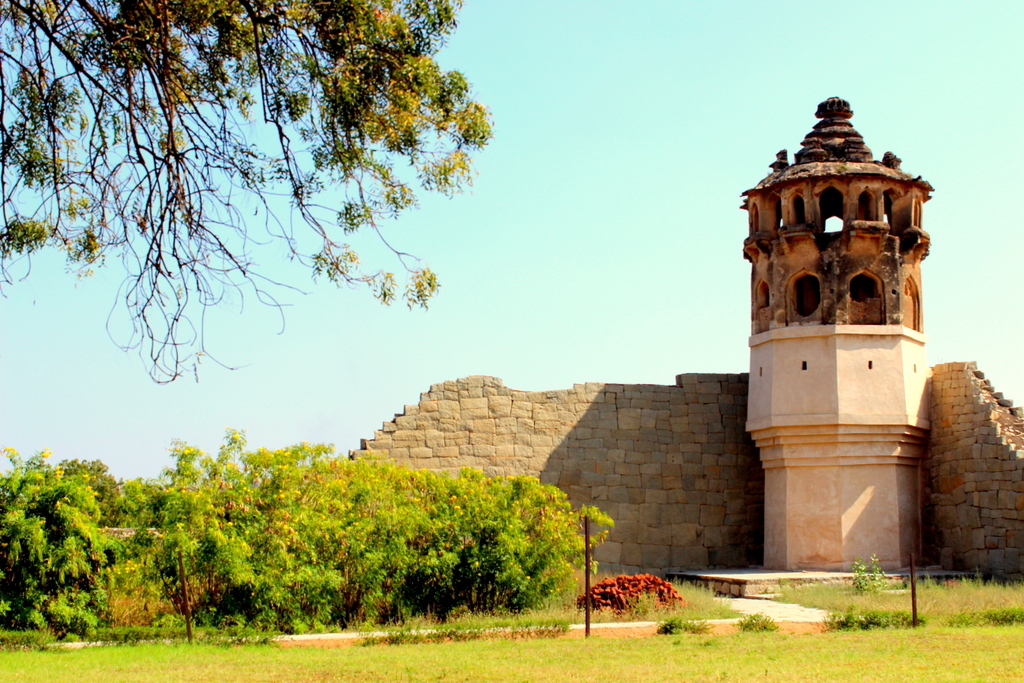 Elephant Stables:
The Elephant Stable in Hampi is an impressive structure that was used to provide shelter for the royal elephants of the Vijayanagara Empire. The elephant stable is located in the area that lies just outside the Zenana Enclosure.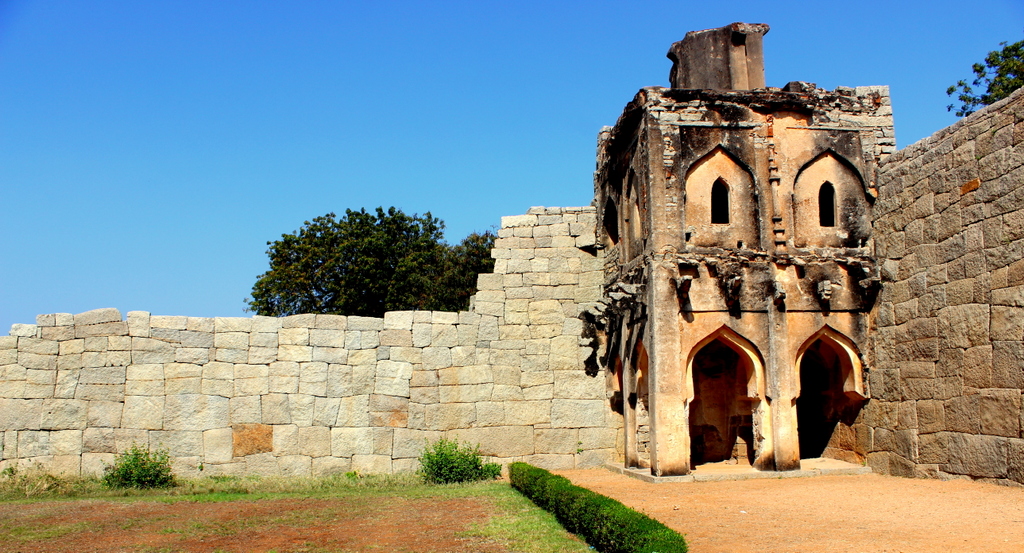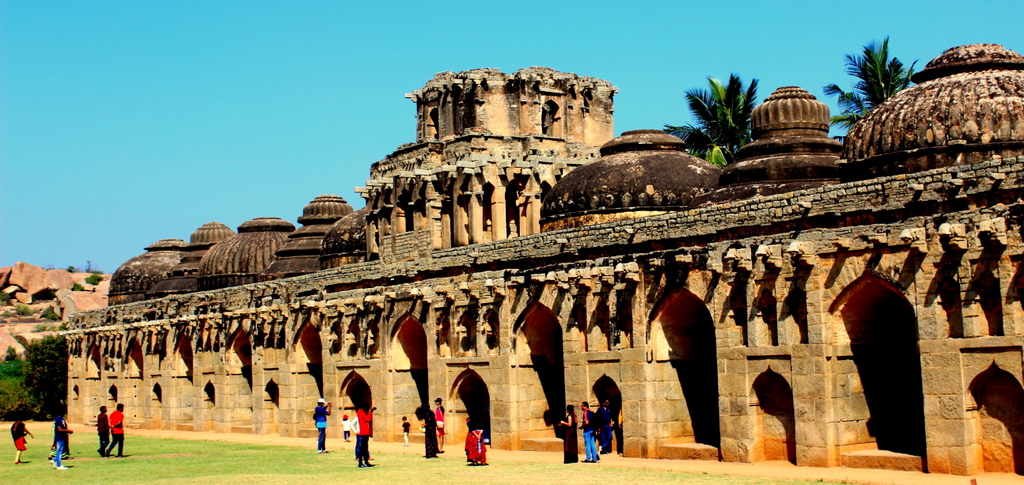 There is an entrance fee to enter this Zenana Enclosure, its Rs.30/- for Indians and no extra charges for still camera. To use Video camera we need to buy a ticket. To cover complete Zenana enclosure it will take close to 1 hour.