Bangkok visit for this time was limited to only Pattaya; we were in Bangkok for Seena's bachelor's party J. Directly from Bangkok airport we took cab to Pattaya, from Bangkok it's around 150 Kms (3 hour journey) to Pattaya. We hired a cab from airport (the cab reminded me Rajanikanth's BASHA movie :P) to Pattaya, its 10 seaters cab and they will charge you 3000 Thai Baht.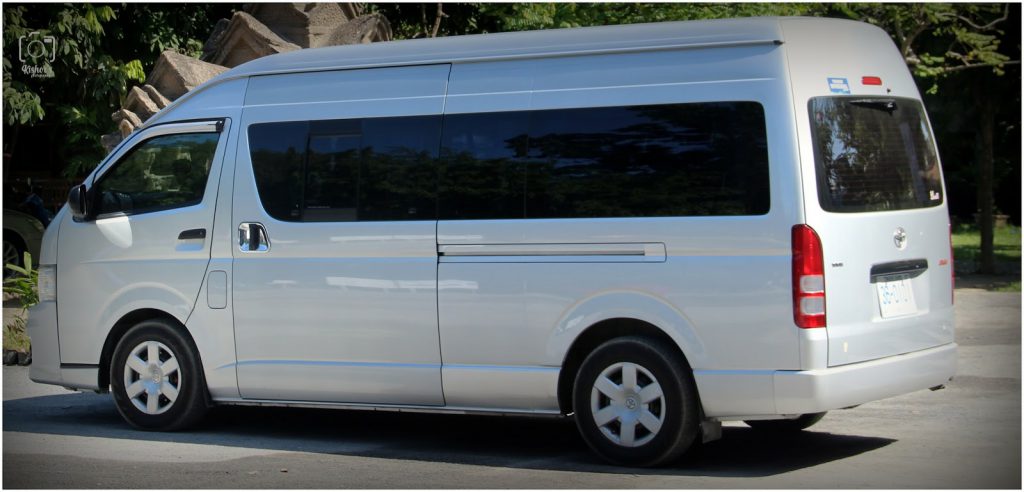 We reached Pattaya by 11.00AM but it took 30 mins to find out the hotel we booked, even cab driver was not aware of the Hotel address properly. After 2 – 3 rounds in the same road we managed to find out the Hotel and reached hotel by 11.30AM. We booked "HOTEL GOLDEN BEACH PATTAYA" for our stay. Since we check-in time was 2.00PM we dropped our luggage in lock room and went out to have a look around the city.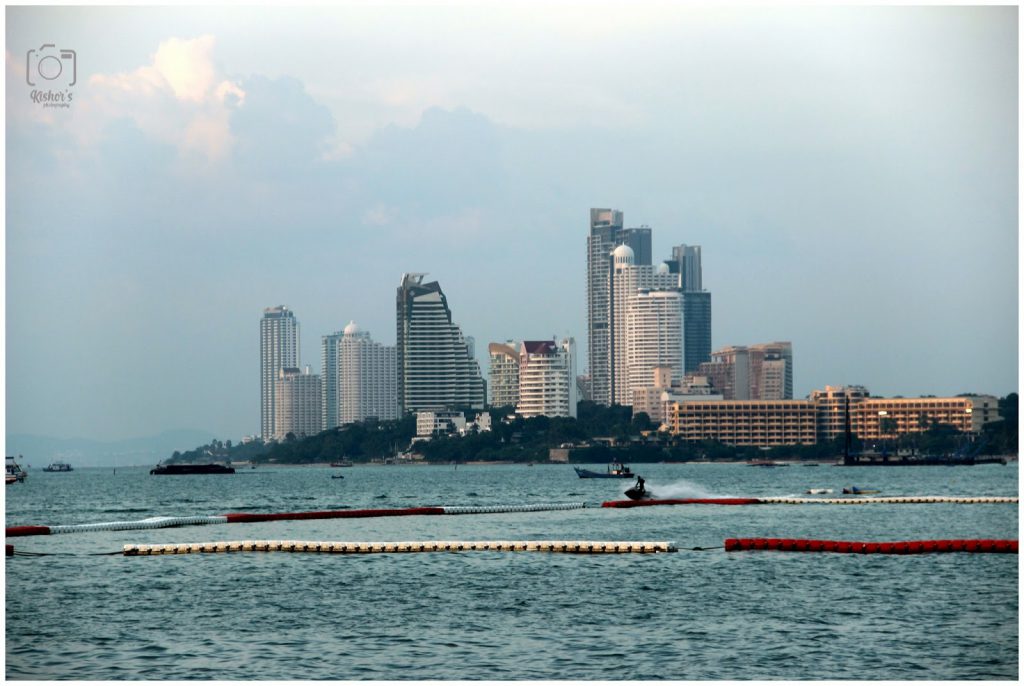 We had a walk around the beach street, visited couple of restaurants, finished our lunch and reached back hotel to check-in.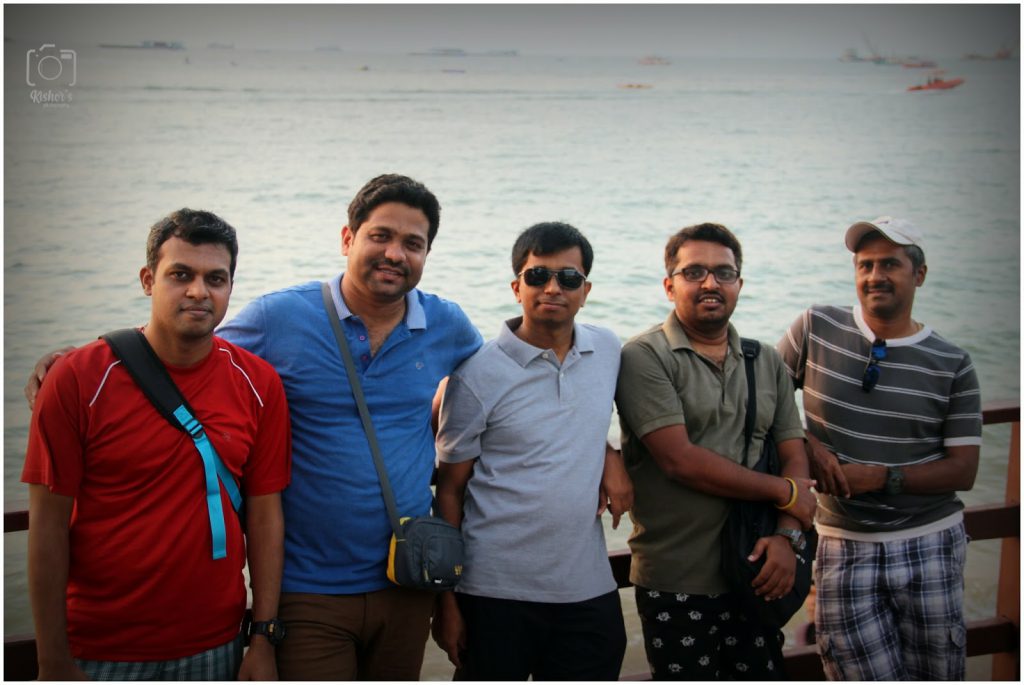 After taking some rest we started exploring Pattaya. We boarded Tuk-tuk to reach walking street (Tuk-tuk – is very famous mode of transport in Bangkok – just like shared autos in India, but it will accommodate more people compare to our Auto's). It will be good to have a ride in such type of open vehicle! One must take a ride in Tuk-tuk when you are in Bangkok.
Witnessed beautiful sunset 😊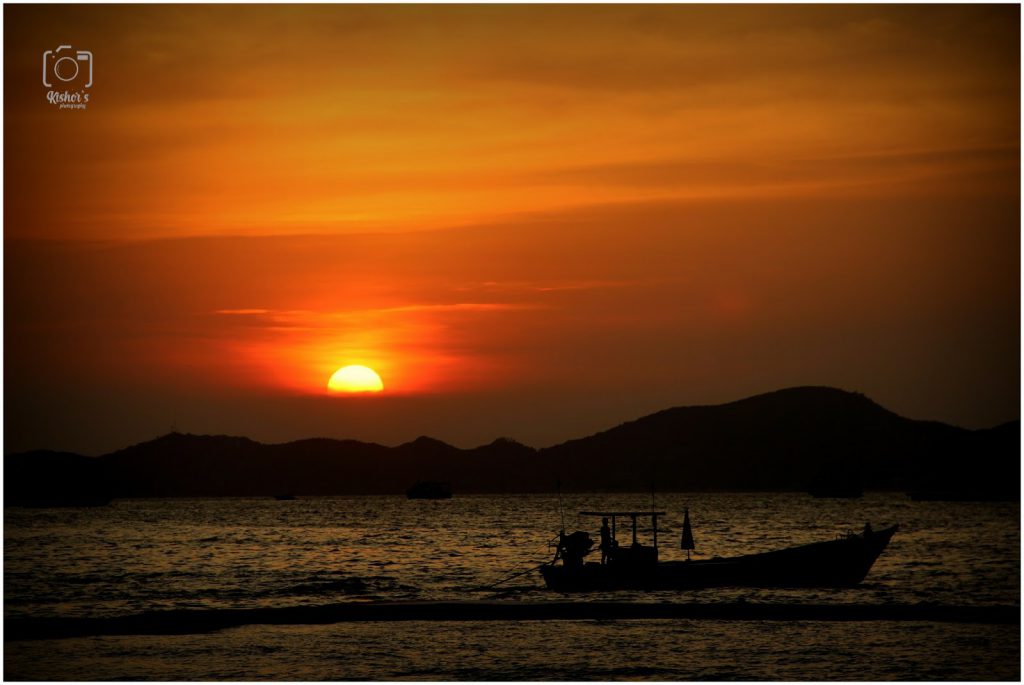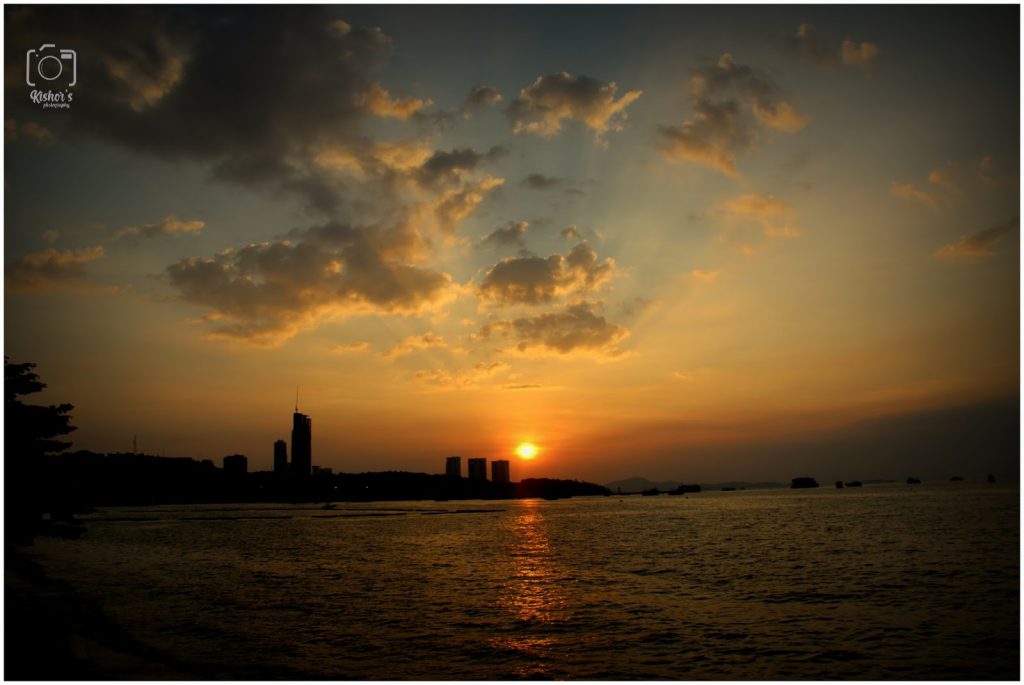 Had couple of drinks and entered most happening place in Pattaya 'The Walking Street'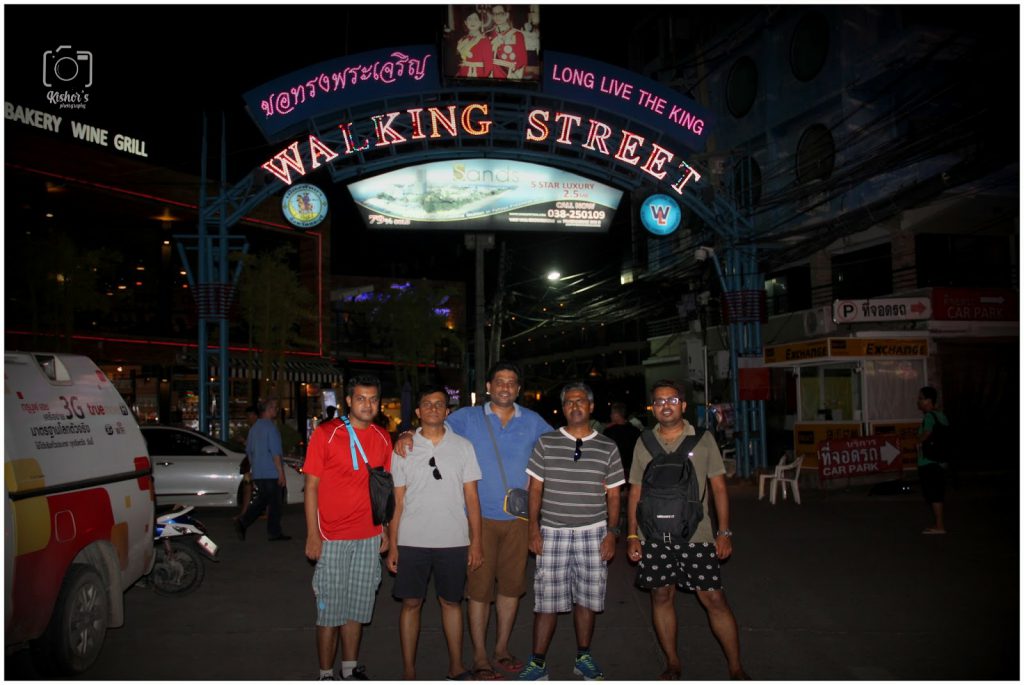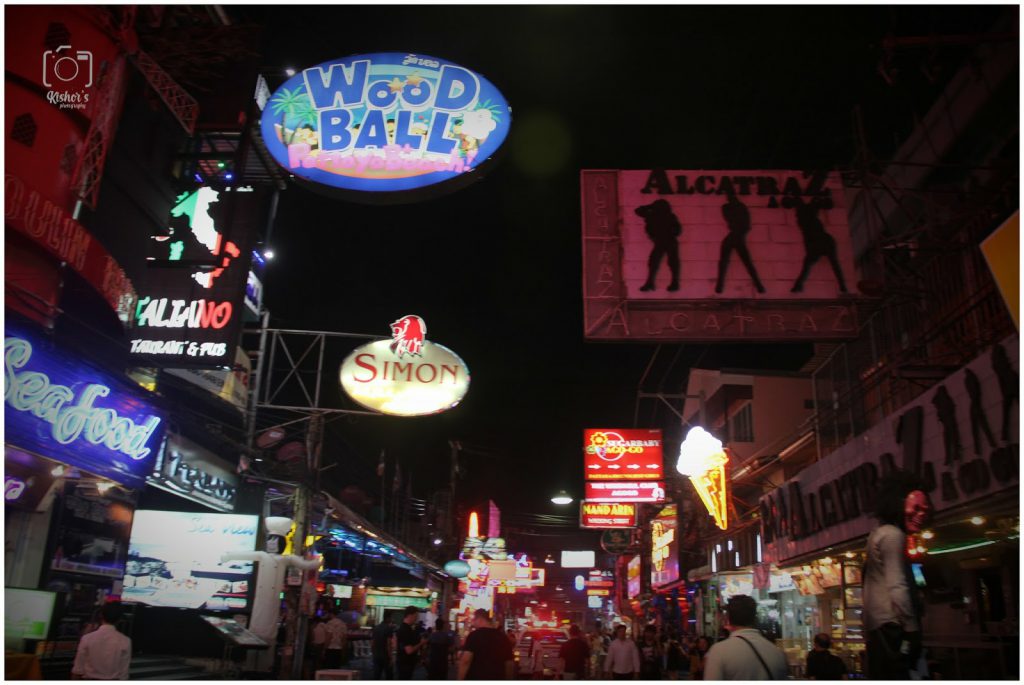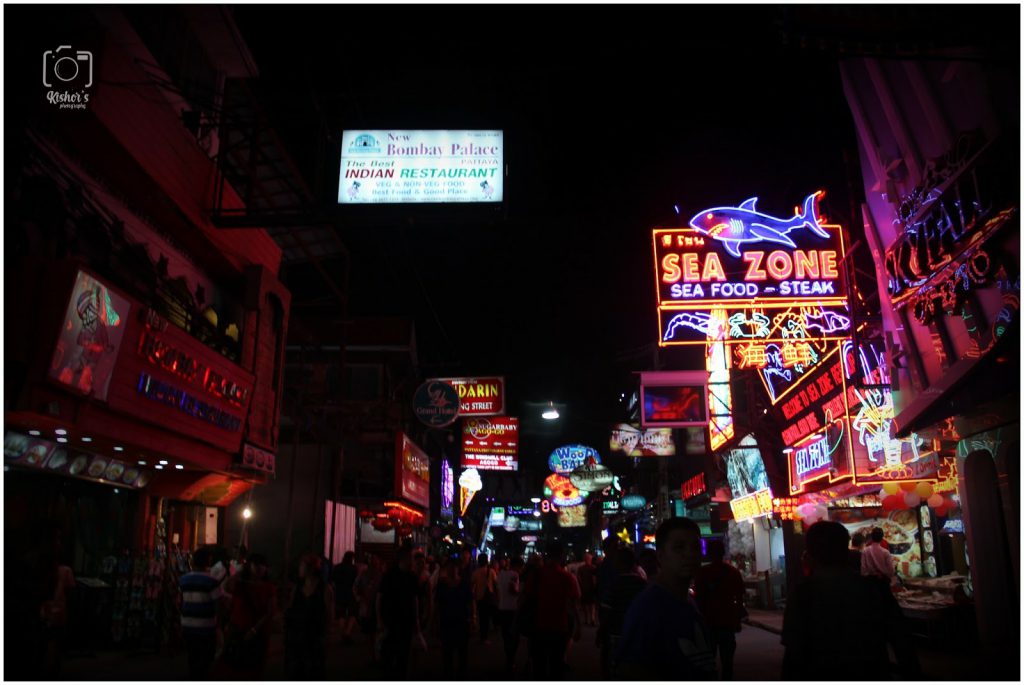 Had some good time and few scary moments as well in this street! (Don't visit this place with your family, I saw few people with kids and their families – not sure intentionally they visited this place or unknowingly!)
View of Pattaya city under light.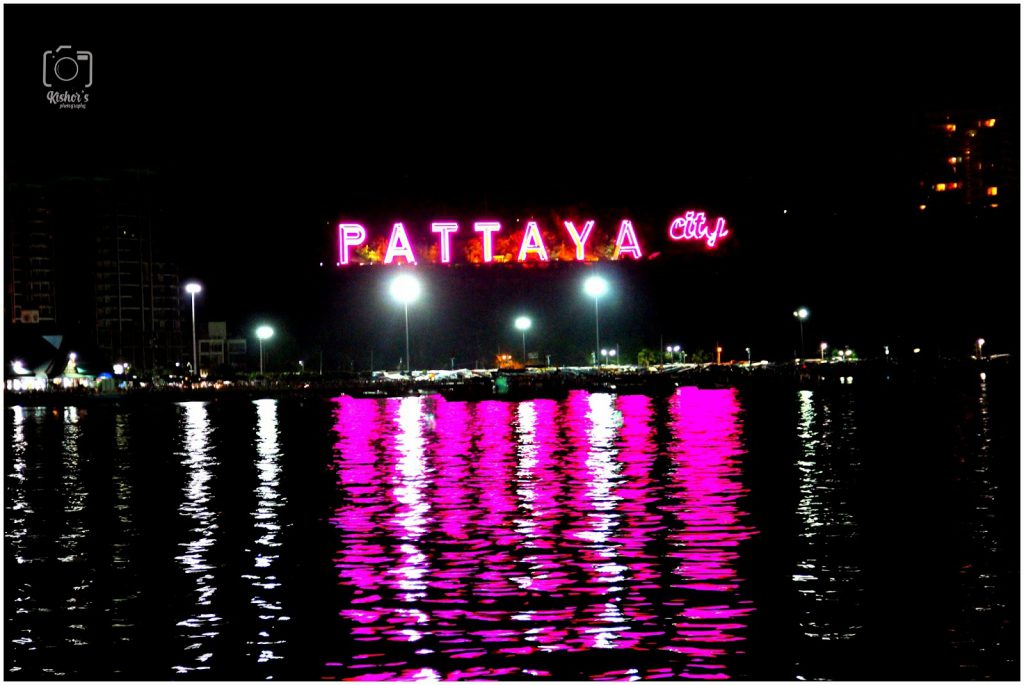 Party at Hard Rock Café Pattaya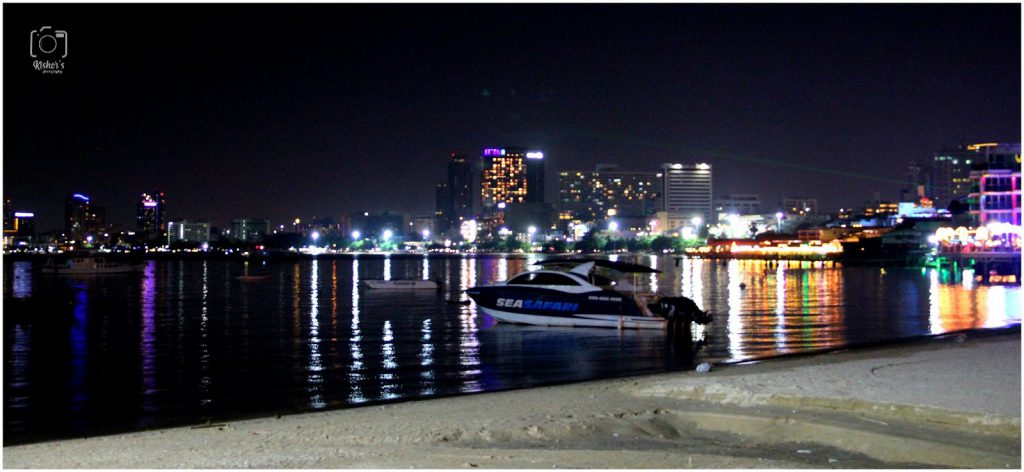 Party at Hard Rock Café Pattaya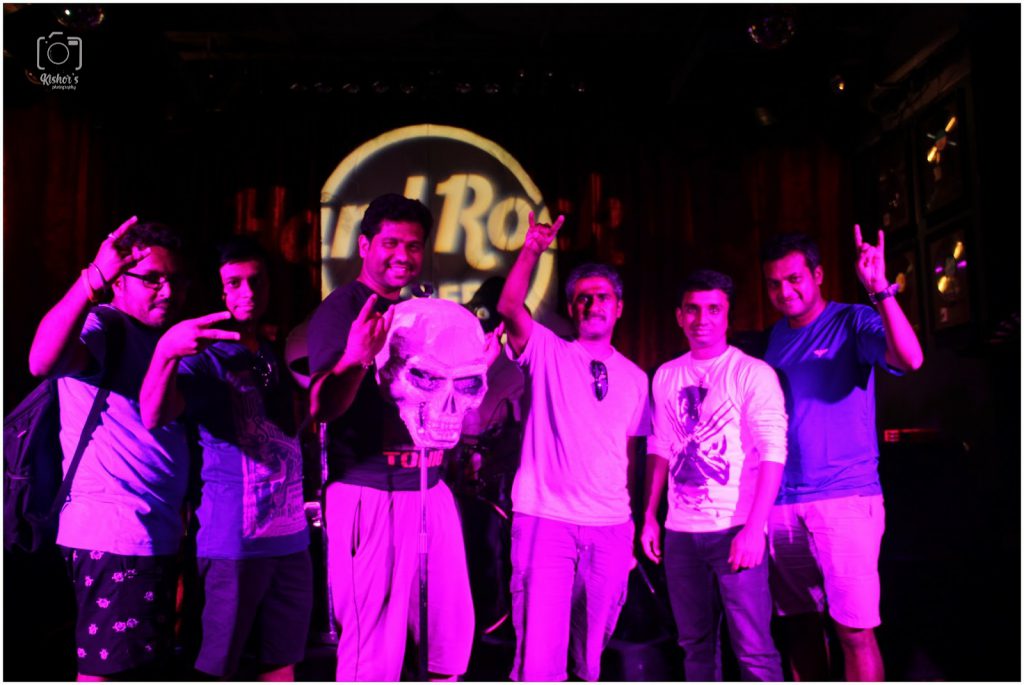 Had some wonder full Thai food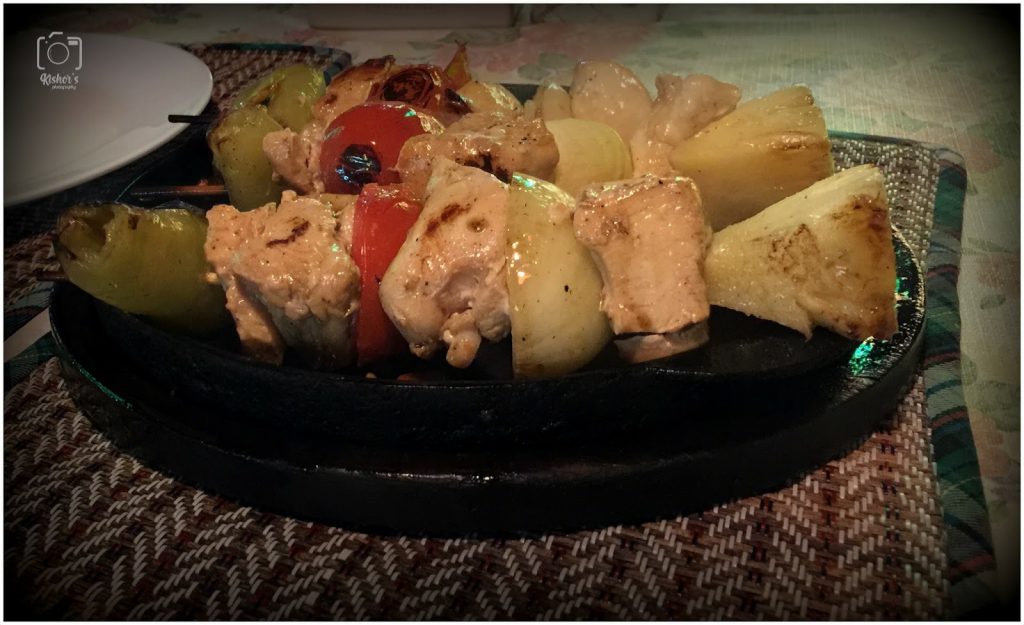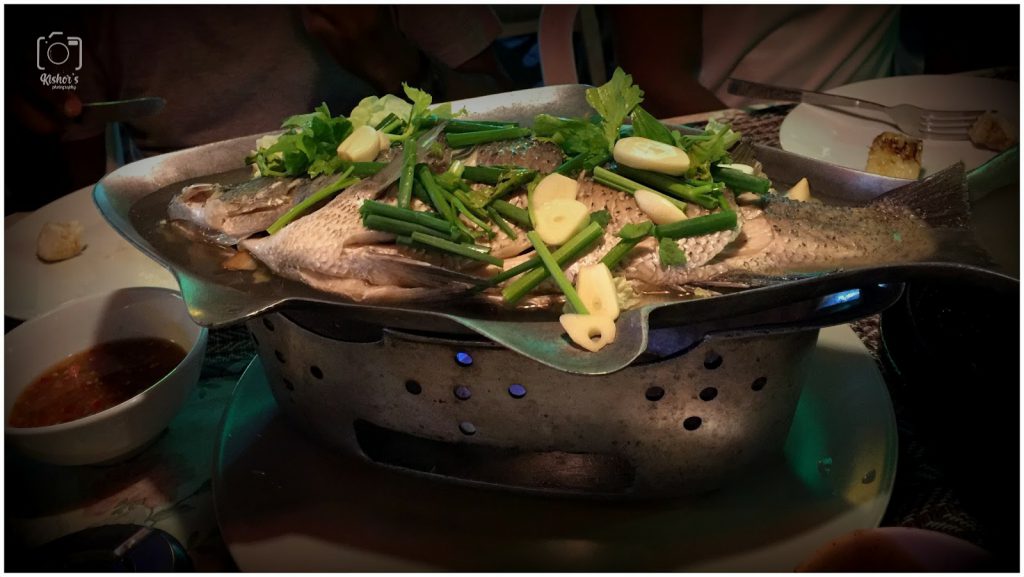 And it was time to end party and reach hotel, already time crossed 2.30 AM! Even though it was too late there is no problem for transport to reach back hotels It was wonderful time which we spent in Pattaya, most importantly at least one Bachelors party went as per plan 😊