One of the must visit places around Namma Bangalore, best time to visit this waterfalls is in Monsoon. Barachukki and Gaganachukki are two waterfalls situated near town of Shivanasamudra in the Mandya district. The waterfalls are located at a distance of about 139 km from Bangalore and about 60 km from Mysore.
The waterfalls are created by river Cauvery that runs down a 75 metre valley before it divides into two branches that flows around the island of Shivanasamudra. The two branches (eastern & western branches) flow through deep valleys on either side of the island before plunging in two different places a few kilometres apart to form the Barachukki and Gaganachukki waterfalls.
The eastern branch of the waterfall is known as Barachukki while the western branch is known as Gaganachukki. Barachukki and Gaganachukki waterfalls are together known as the Shivanasamudra Falls.
Gaganachukki Falls:
The Gaganachukki waterfalls are best viewed from the watch tower at Shivanasamudra. Reaching the bottom of the waterfall from the watch tower side is not possible as the area is fenced and no one is allowed to go near the water.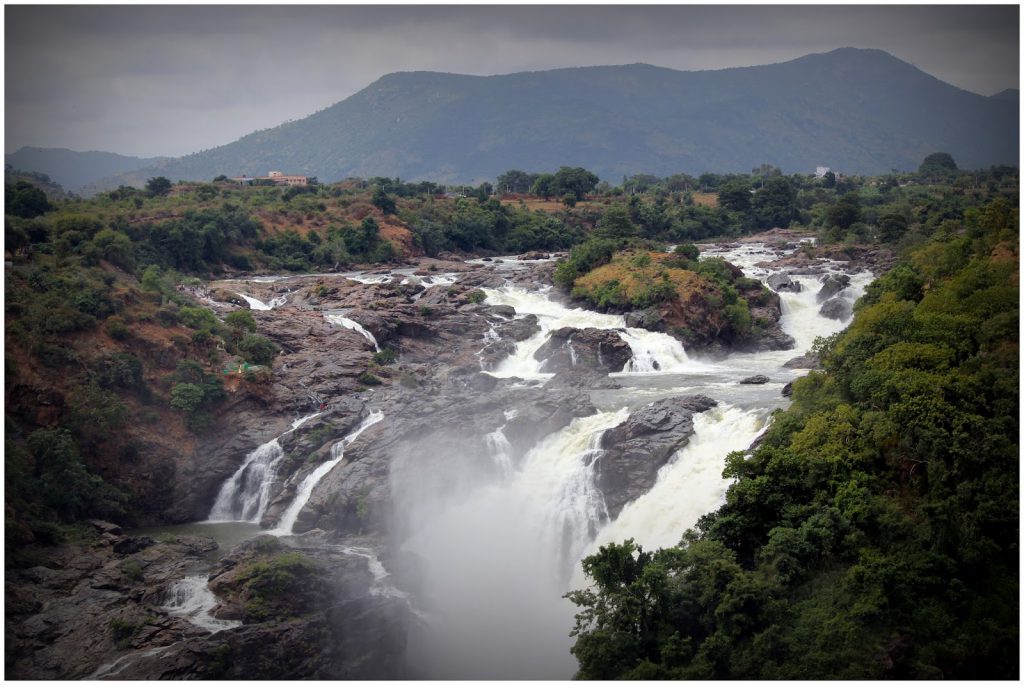 The area near the waterfalls is famous for being the location of Asia's first hydro-electric power station that was set up in the year 1902 and is still functional.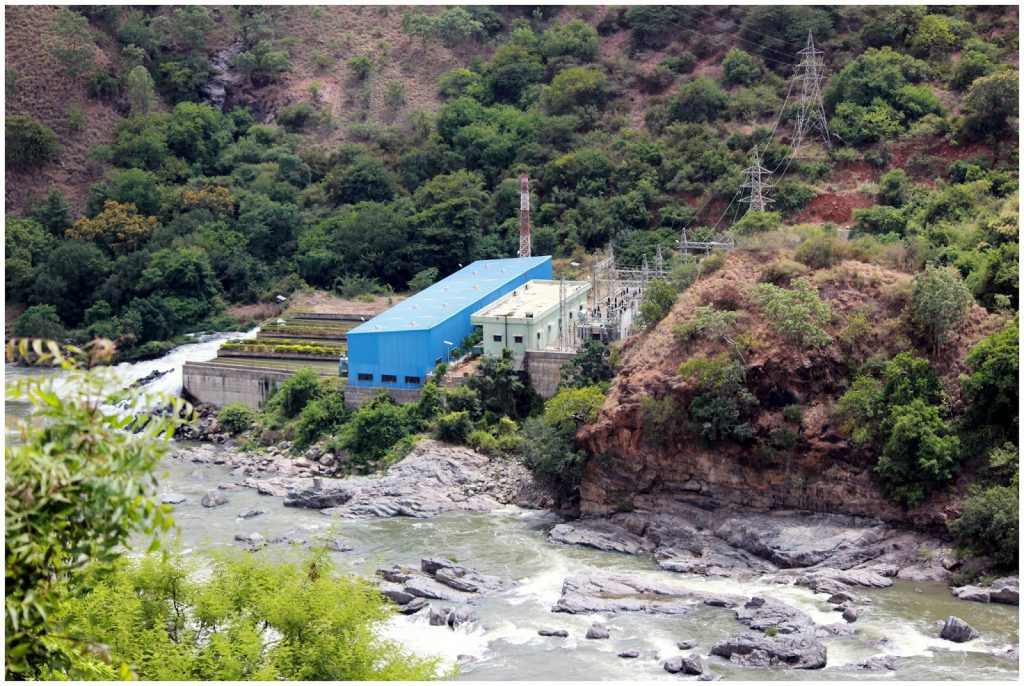 The waterfall can also be approached by another way that passes through the Dargah, because of too much crowd and parking problem we have not stopped at this place and continued our journey towards Barachukki.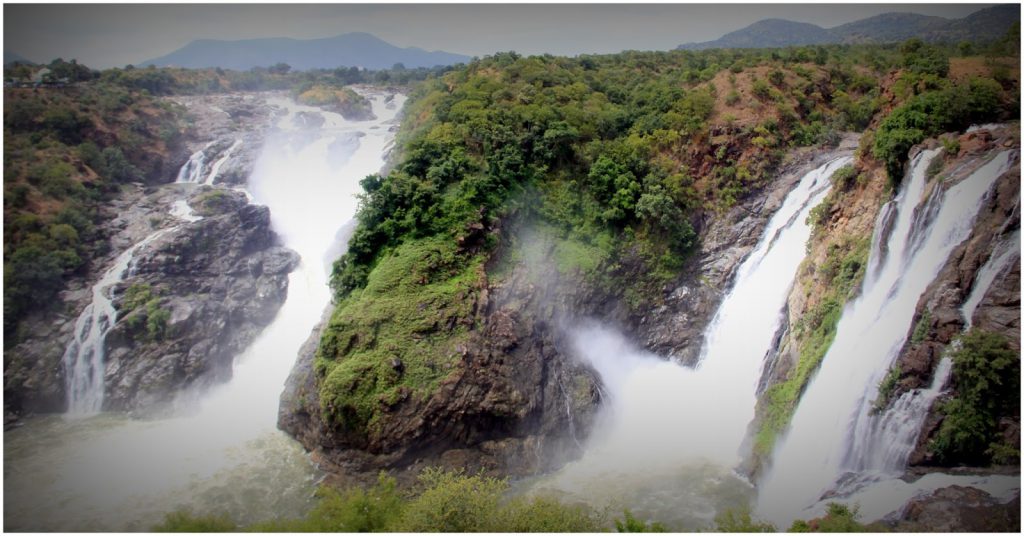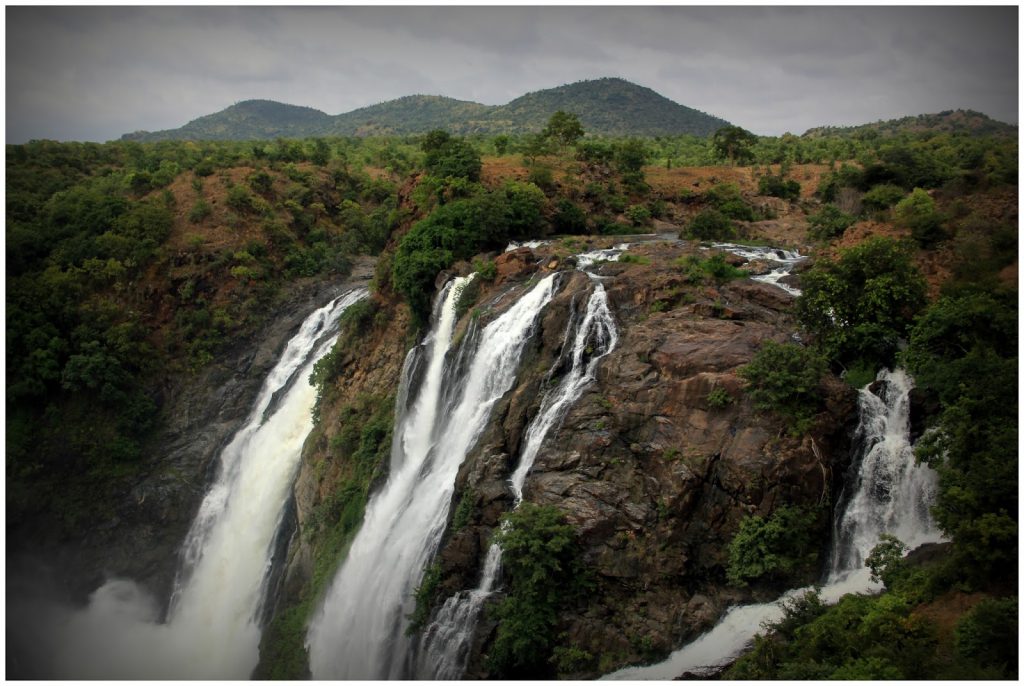 Barachukki Falls:
First view of waterfalls from watch tower built near parking place.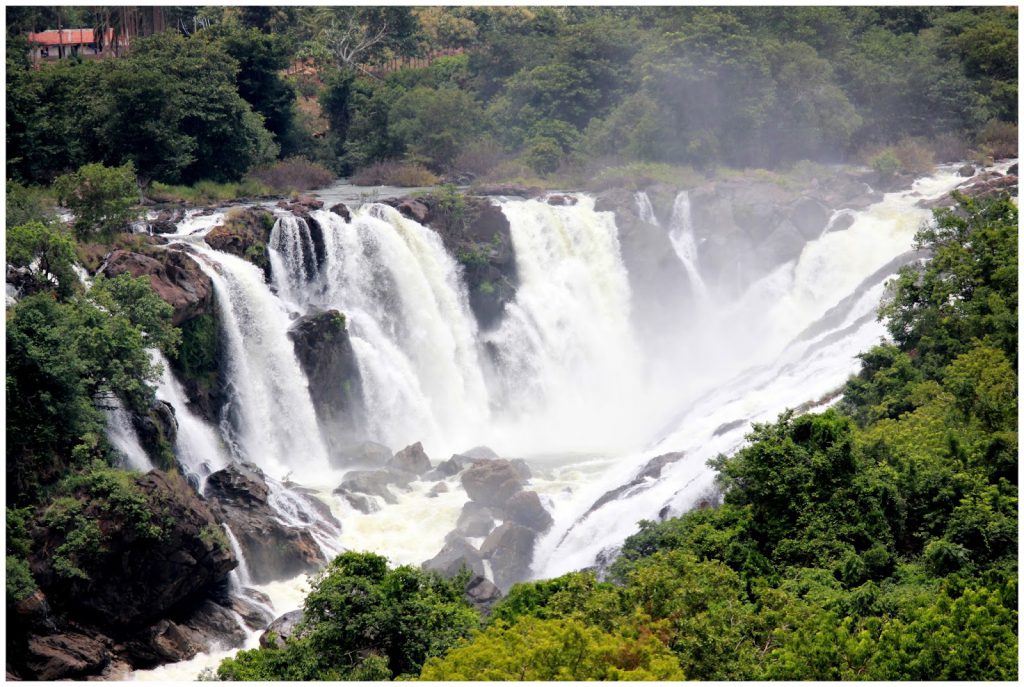 Full view of waterfalls: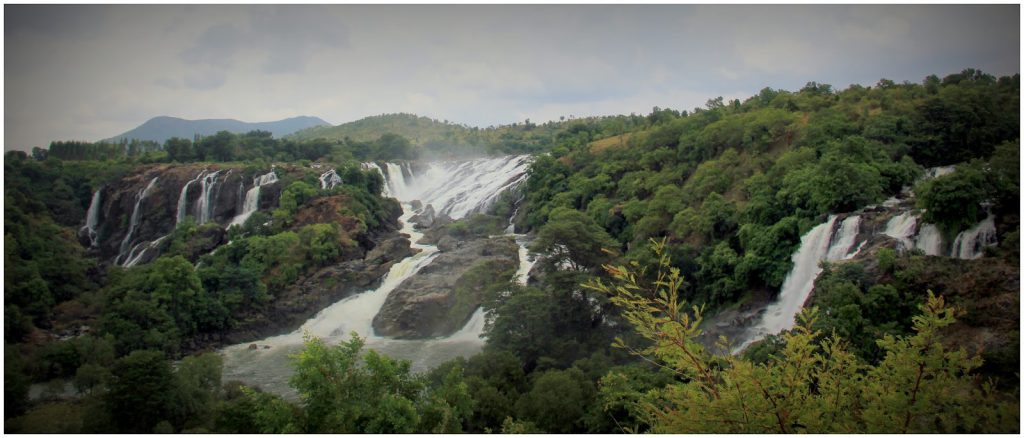 Branches of water falls: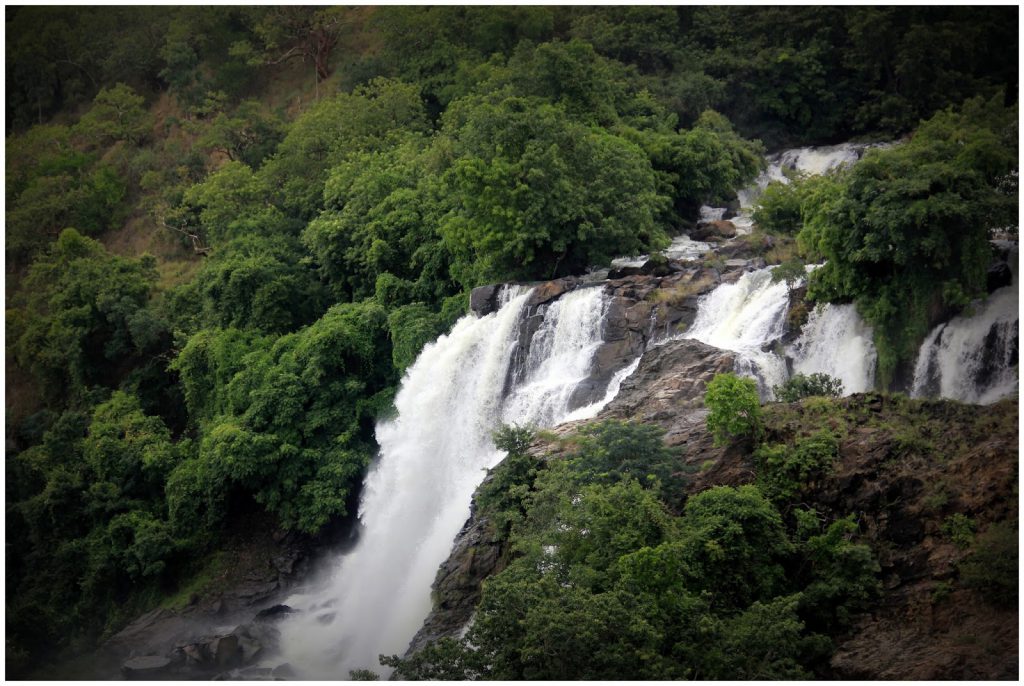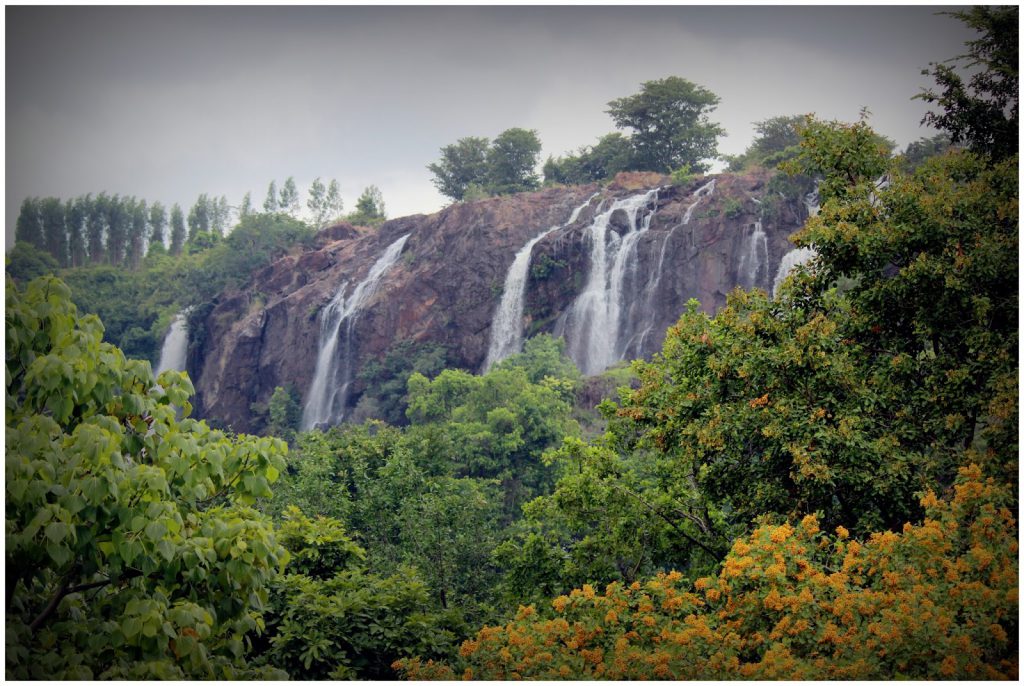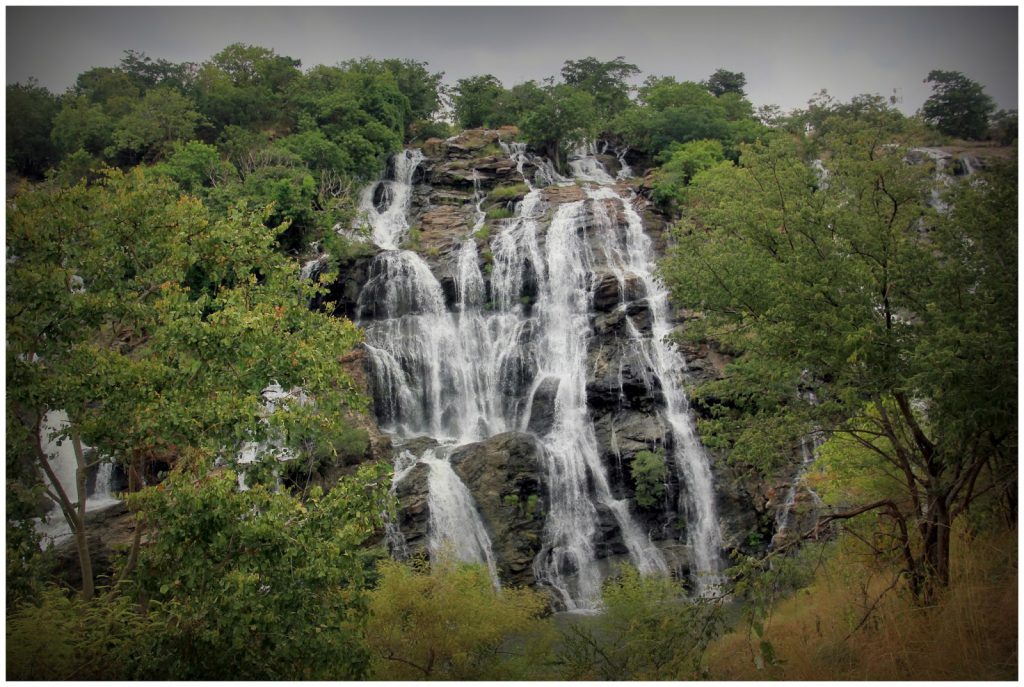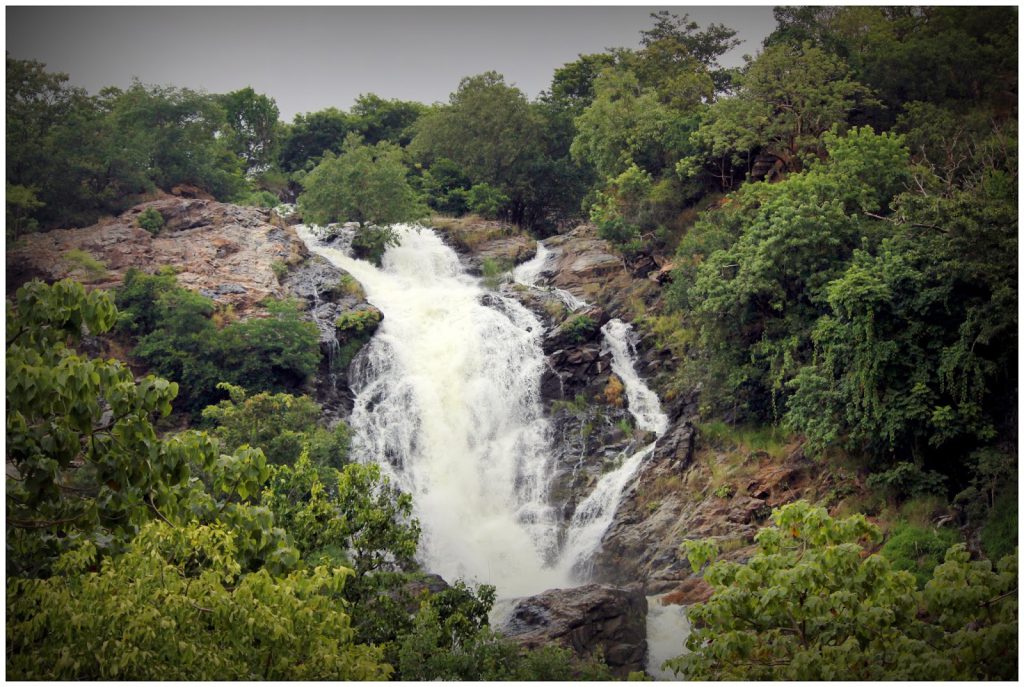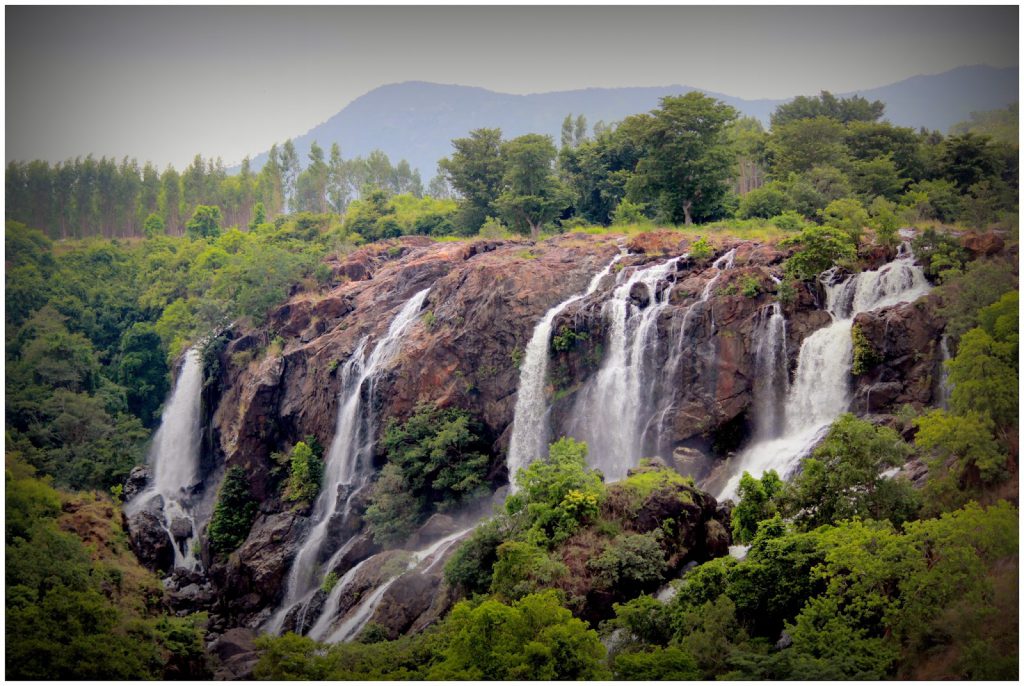 We can follow the narrow concrete steps built in recent past to reach bottom of the waterfalls. Here visitors can opt for coracle ride to watch the beauty of waterfall with closer distance.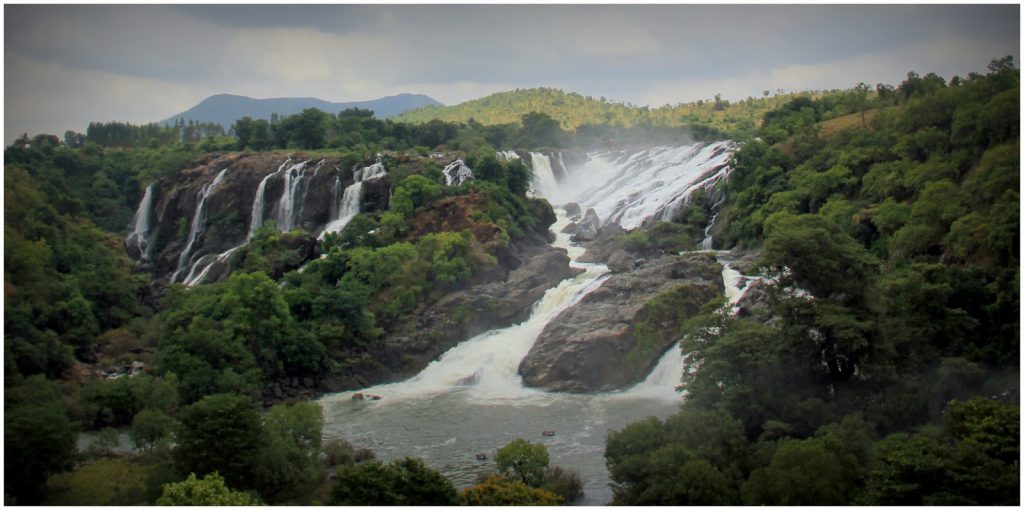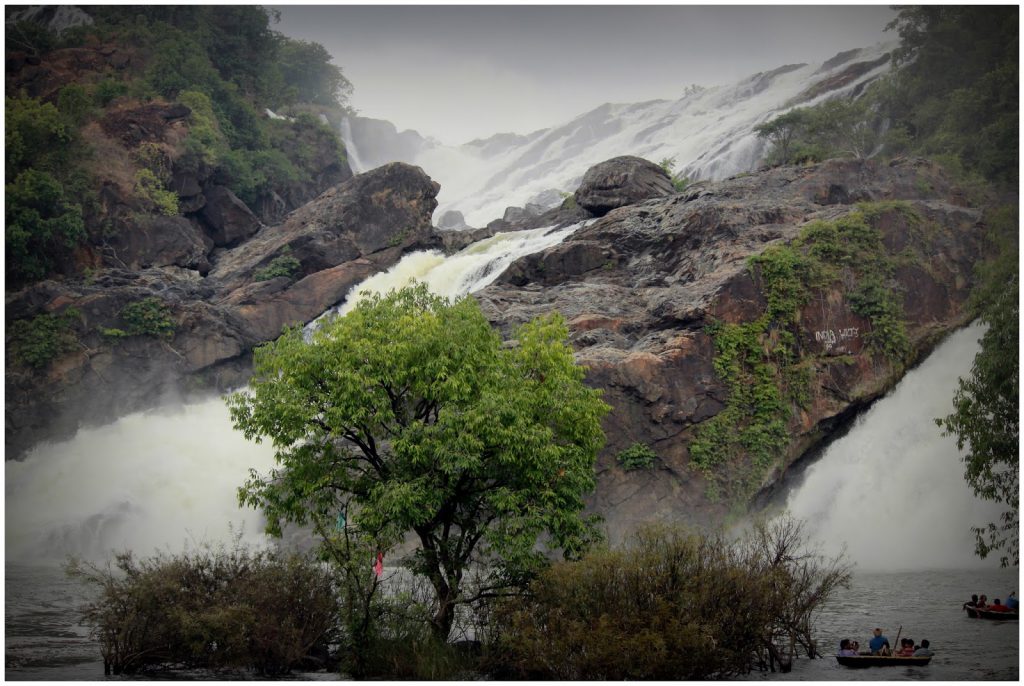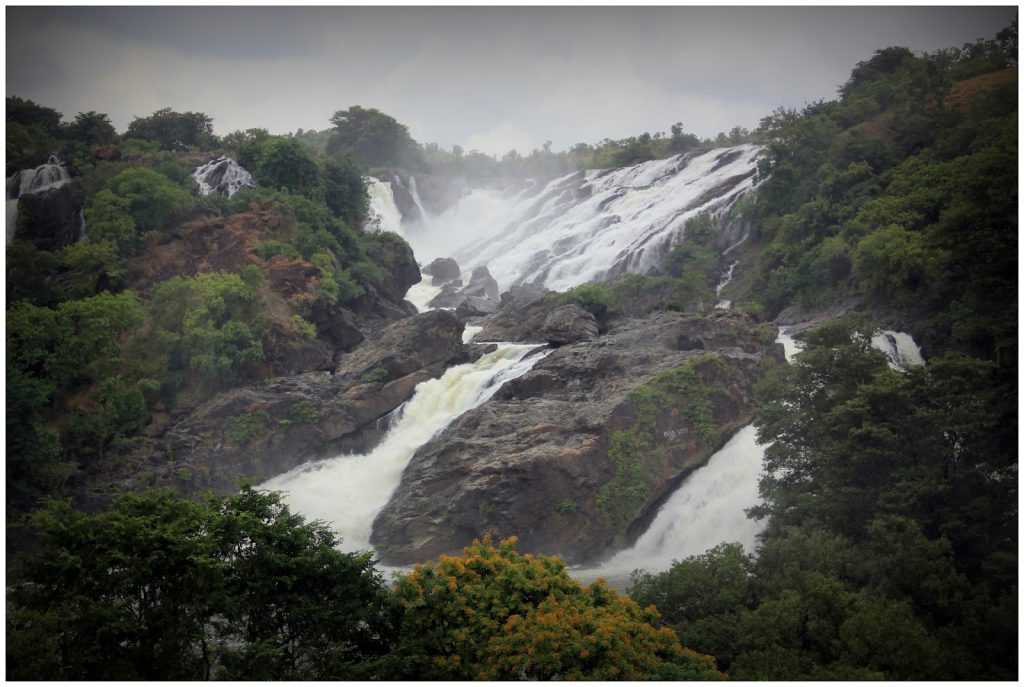 It will take juice out of you to get down near waterfalls and climb up back near parking place if you are not used to climb up steps.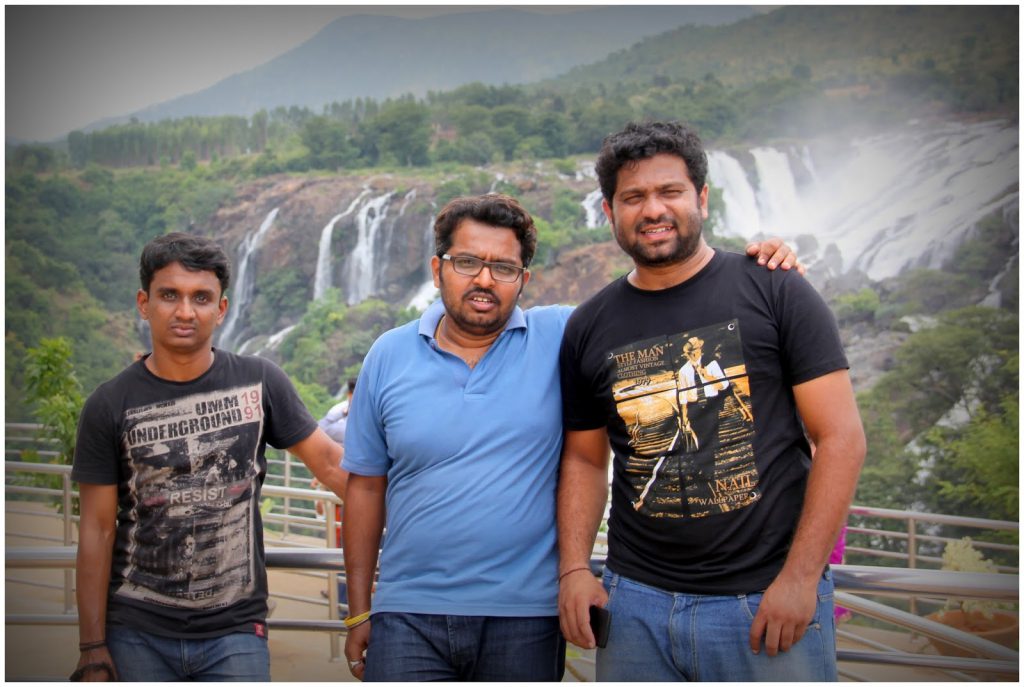 Importantly from past 5 years we used to plan for some outing on Independence Day and we continued this time, though it was not long trip at least we continued this chain J