Trip to Chikkamagaluru was planned for family get together & it was our first trip with kids 😊
We wanted to go for a trip from some time, but could not execute our plan. This time finally we managed to plan for something and execute it. To avoid last minute change in plan, we booked Homestay well in advance – Pepper Vines Homestay near Mudigere
This home stay is around 8 Kms from Mudigere and 250 Kms from Bengaluru.
We started early morning from Bengaluru and stopped near Yadiyuru for breakfast. We have enough options for breaks in this route. We stopped near Kichhana Halli Mane for breakfast.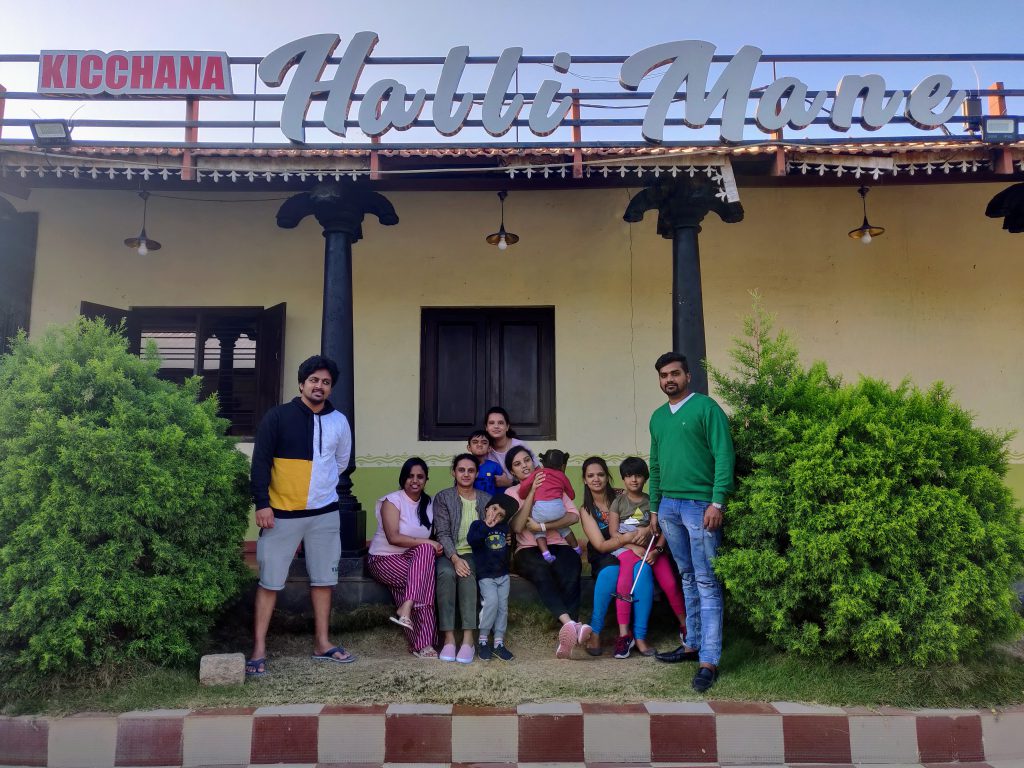 Since we didn't had any specific plans for our trip, stopped near Beluru Chennakeshava Temple. We thought since its a weekday there won't be much crowd and we can click some nice pics of the temple, but our assumption was wrong! There were lot of people who were marching towards Dharmastala stopped near this place for rest and temple was over crowded 😞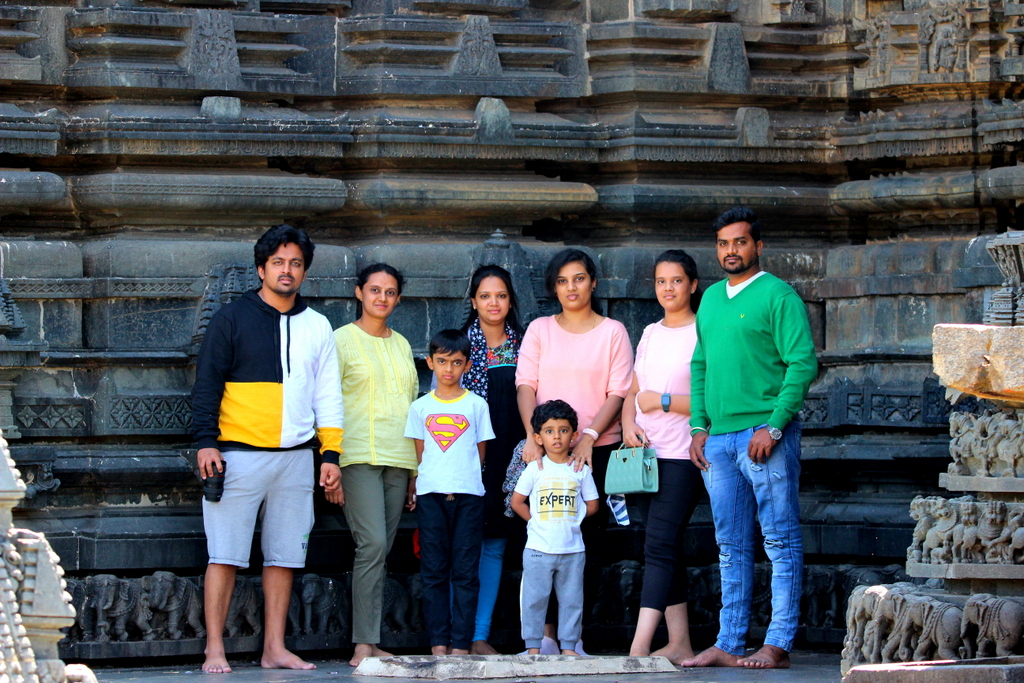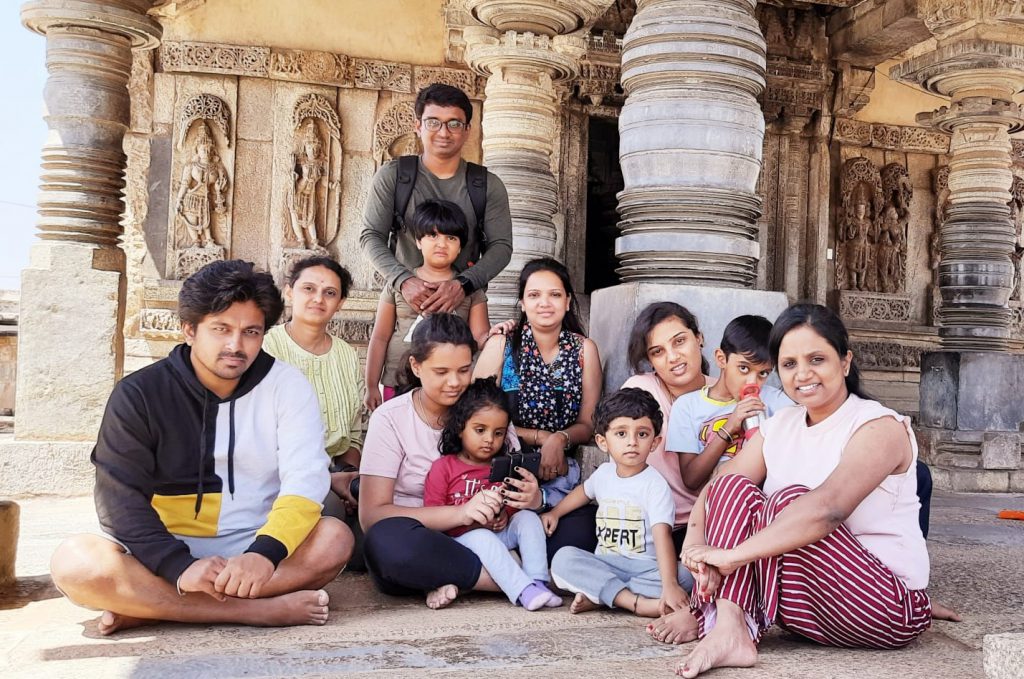 Spent some time in this temple and headed towards our destination. It took more time than usual to reach Mudigere because of traffic and finally we managed to reach homestay by 1.00 PM.
It's a very nice place, in first look only I liked this place very much🙃. After having lunch relaxed for a while and headed towards Devaramane view point to see sunset. Devaramane view point is around 30 Kms from this homestay but took more than one and half hour to reach the place because of road condition.
It was totally a different experience compared to my last visit to Devaramane, the pond infant of temple is renovated and didn't liked it at all.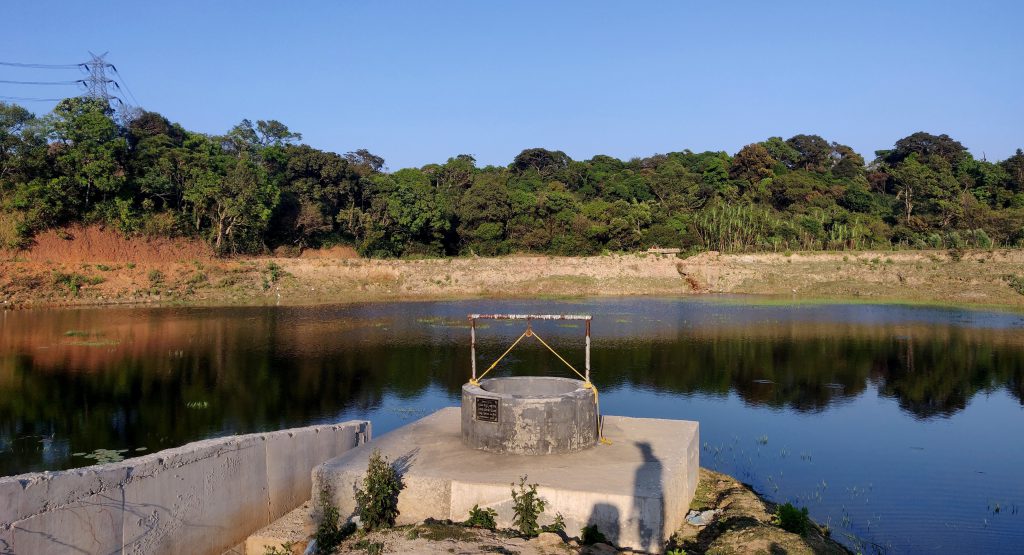 After parking our vehicles near by tea shop went to view point, its a simple climb took 15 minutes to reach from parking place. Spent some time in clicking pics.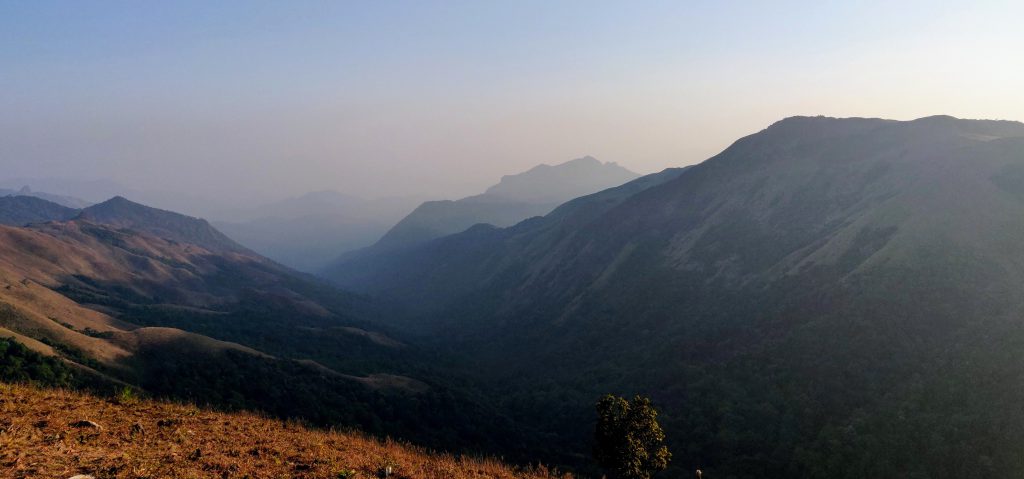 We could not wait till sunset since it was getting cold and little children's were around so we declined soon and headed back to homestay. While coming back it even took more time, close to 2 hours to travel 30 Kms!!
Finally reached homestay around 8.30PM. Delicious food was waiting for us by the time we reach homestay.
Because of our experience driving around we decided to spend time near homestay only. Visited one waterfall near by homestay (during summer it will be a small stream). Quite good place for children's to play in water. Spent some time and headed back to homestay.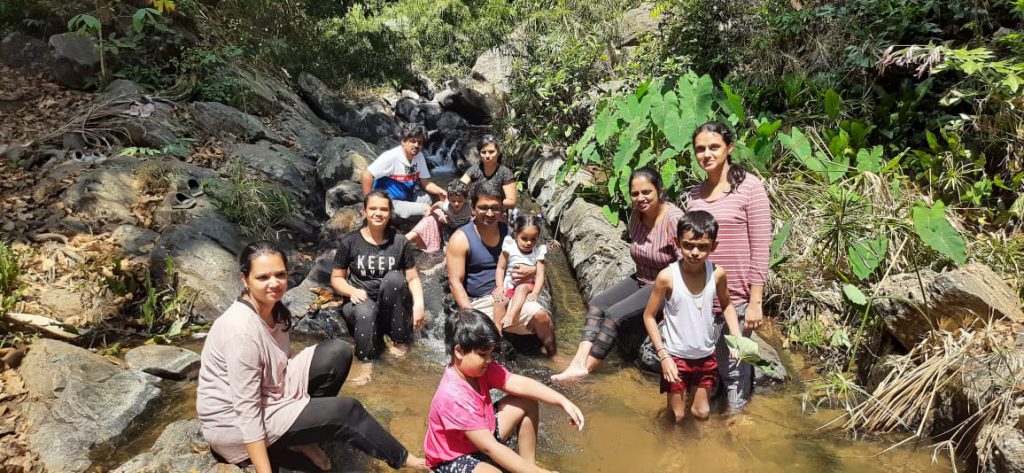 After lunch it was time for photo session 😎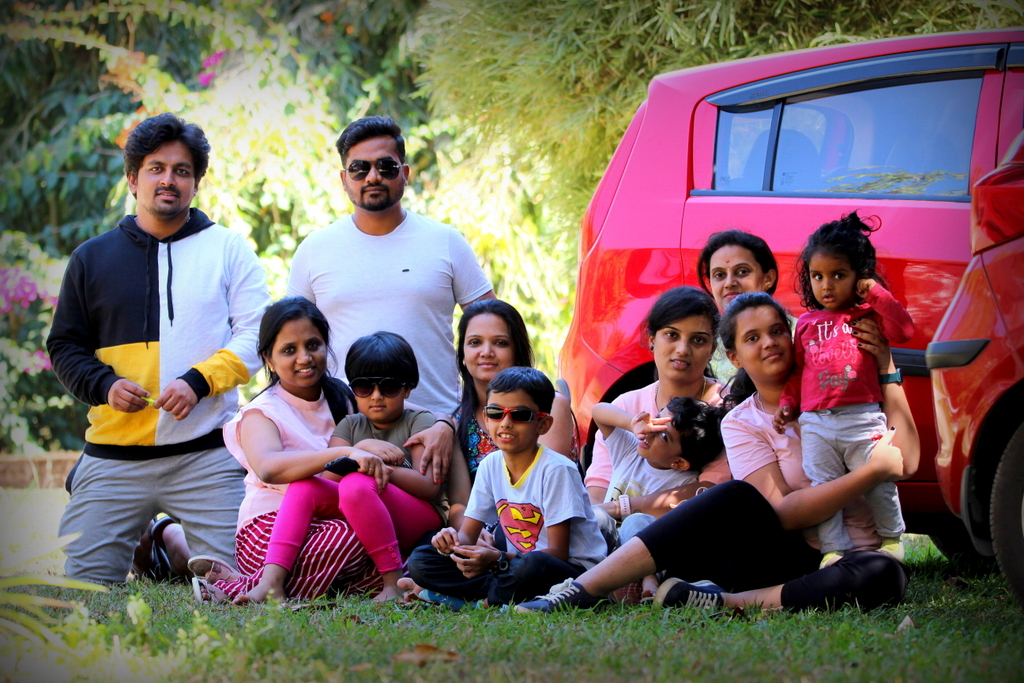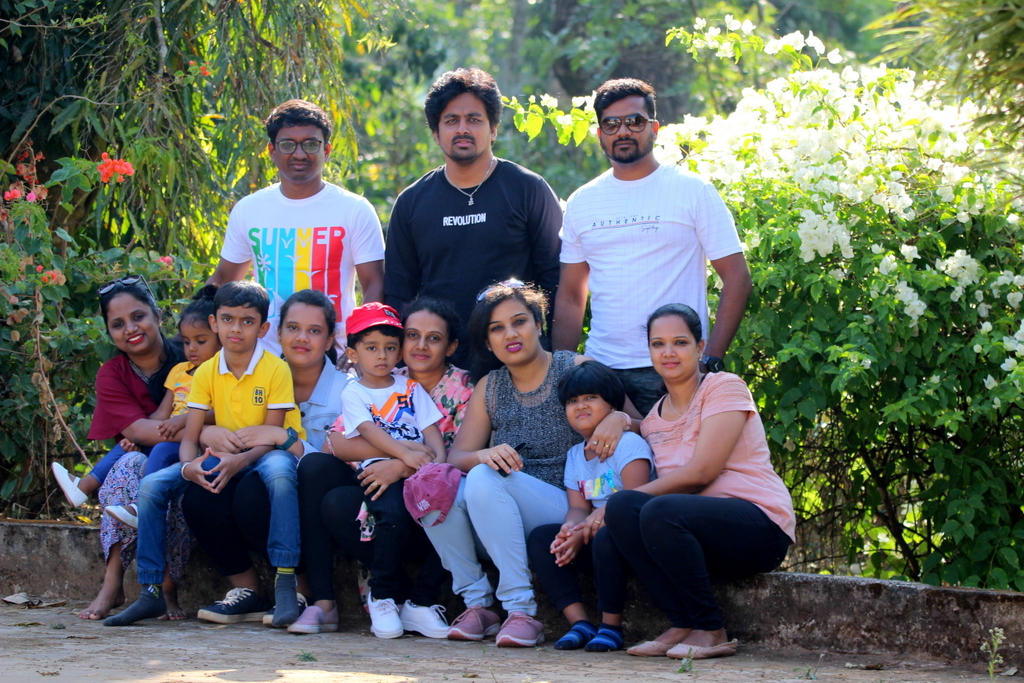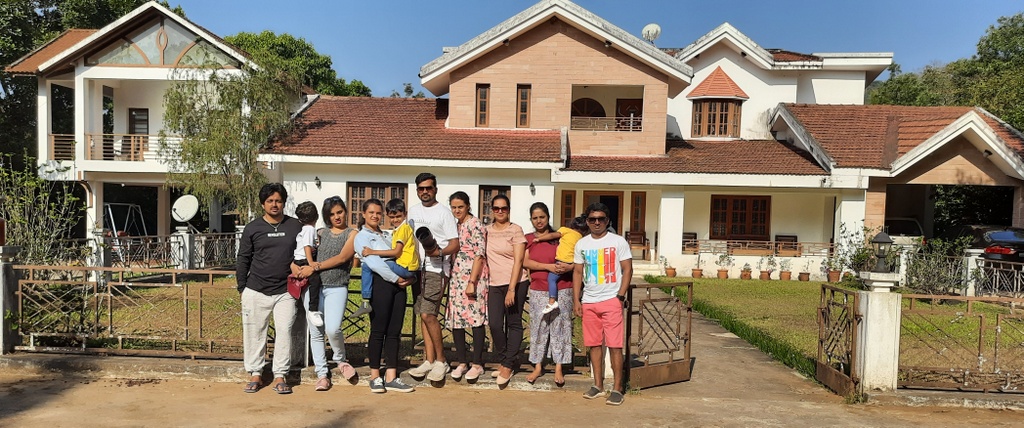 Spent some relaxing time around playing with kids 😊
Final day before we vacate Homestay, went for a Jeep drive around the estate and could see one more stream spent some time in taking pics around and headed back. It was time to say good bye to beautiful place.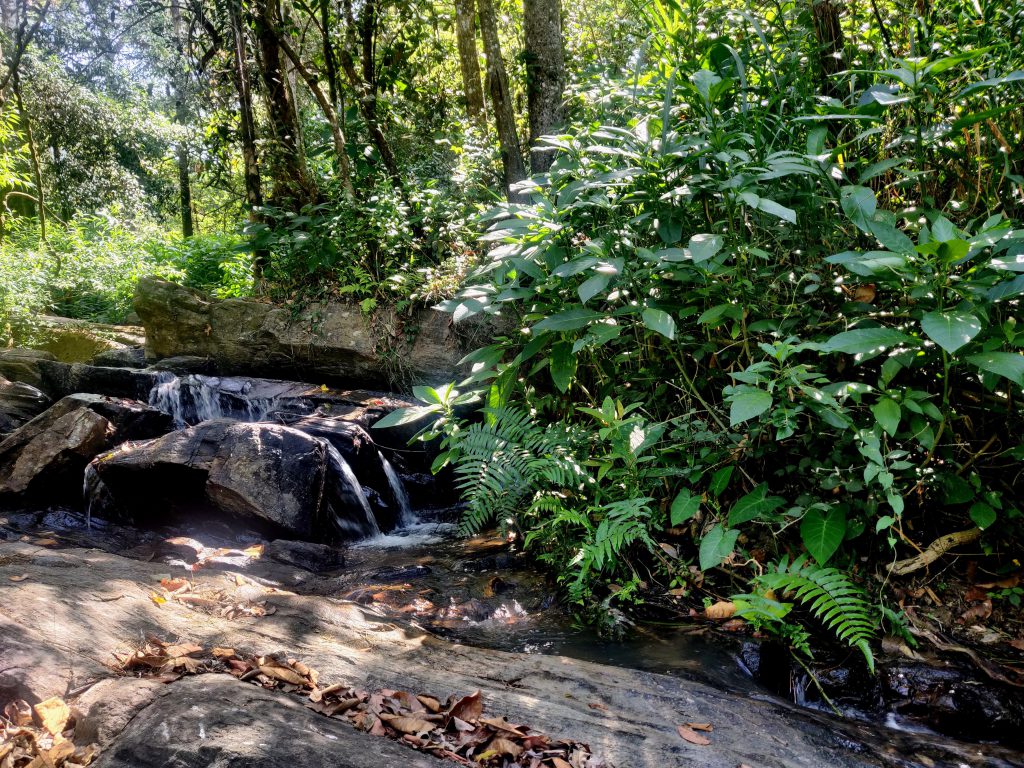 Especially I have to mention, this is one of the best Homestay's I visited in recent days. Hospitality was too good and should mention about Mani who was taking care of our requirements. He was very kind and use to quickly serve the items which we requested for. Very beautiful place and kind people. Very good place to visit with family and friends 😊