As everyone know, Bangalore is famous for IT hubs and Pubs. It equally a home for many historical places. One such place is Bangalore Fort, I am sure many people won't be aware of this small place situated at centre of the city.
Bangalore fort is just at a walkable distance from Tippu sultan Summer palace. Nearest bus stop is city market and metro is also a best option to reach this place.
History of Bangalore Fort: According to historical records, Naada Prabhu Kempegowda built the Fort in 1537 and Hyder Ali strengthened it further in 1761. Hyder Ali's son Tipu Sultan made some improvements to the fort during his rule. The original fort was much bigger than what remains now.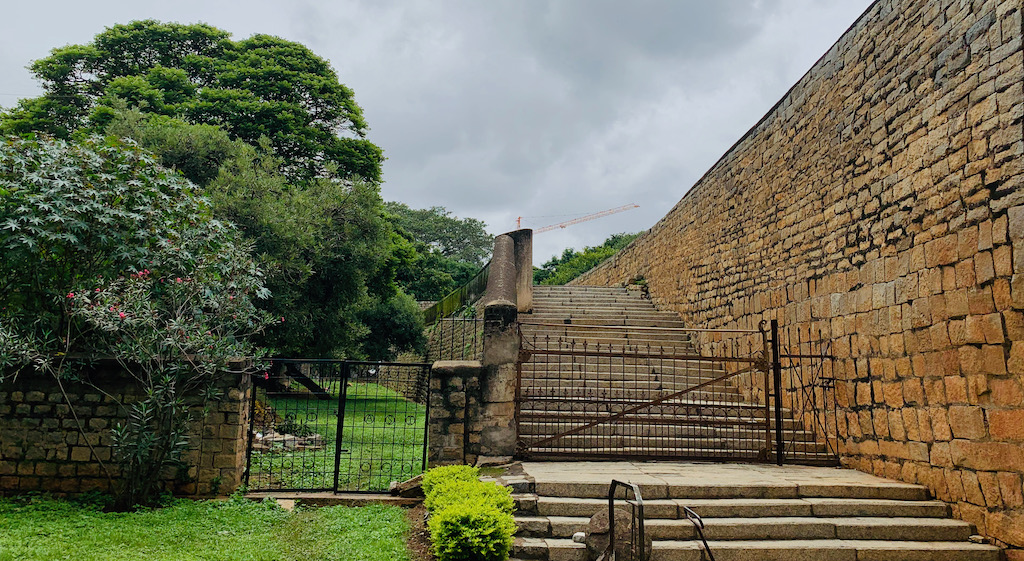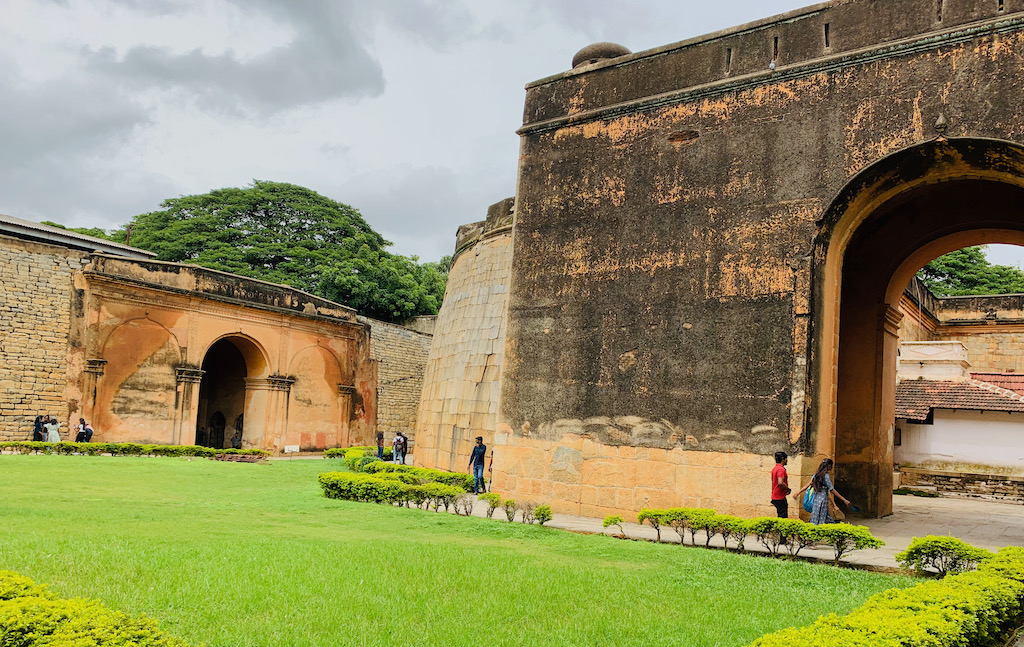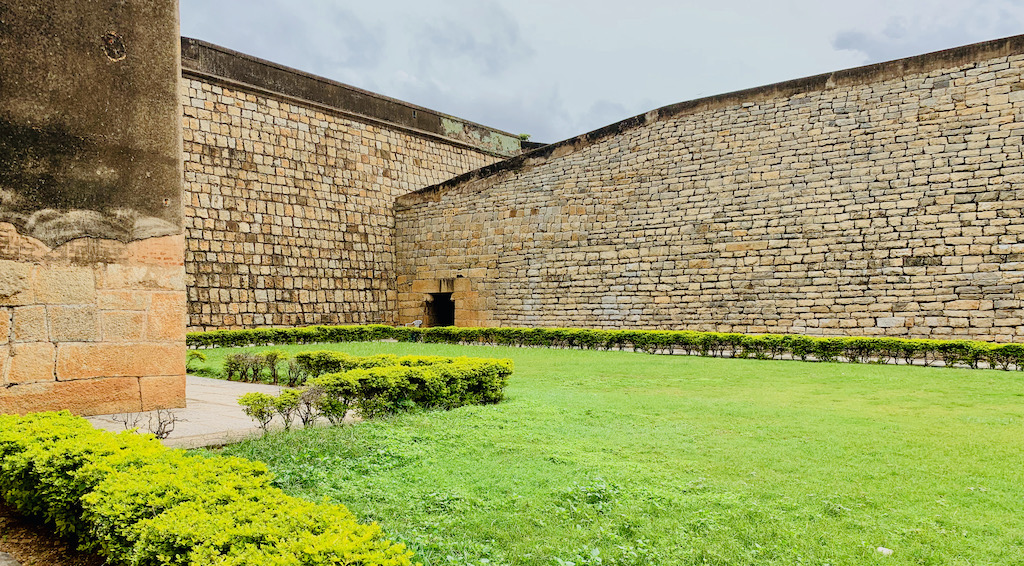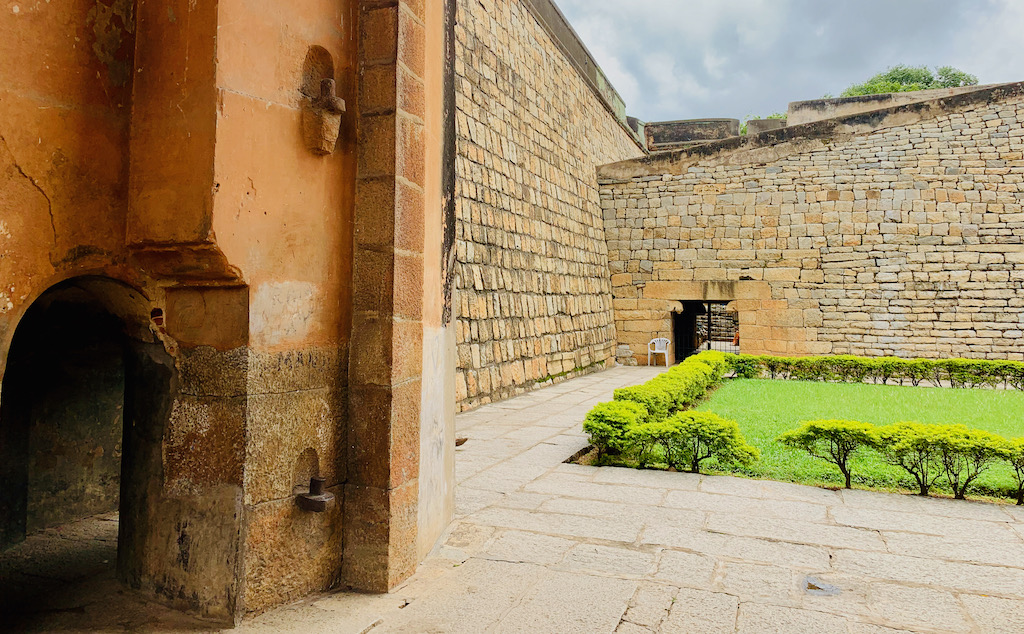 There is no entry fee (as of May 2022) – we just need to fill our details before entering to fort. It open for visitors from 8.30 AM to 5.00 PM.
There is a small Ganesh temple at the entrance of the fort.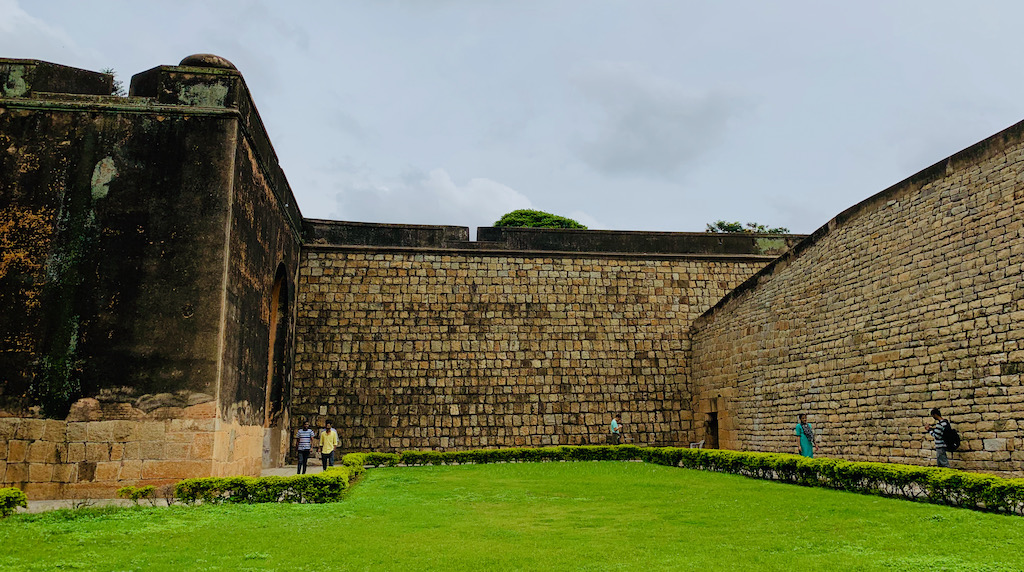 Its a small place but well maintained. Spent around 15 mins inside the fort walking around. Photography inside the fort is allowed but no photoshoots (like pre-weeding or any occasional photoshoots). You cannot carry photoshoot equipment inside the fort.
The fort situated at one of the oldest markets in Karnataka the K.R. Market, and it's very easy to reach by bus, auto and taxi. People can also visit Tipus Sultans Summer Palace which is walkable distance from the fort.
The Fort has situated in such a place where its difficult to find space for parking. Alternate option is one can park their vehicle inside the Victoria Hospital Premises. But suggestion is to opt for public transport.