Drive to Chikkamagaluru was planned on special occasion. It was our 5th year wedding anniversary. We planned and booked the resort Eagle Eye Resorts. Eagle Eye Resorts is located deep in the lush Western Ghats. The location is too good, drive through Bhadra Wildlife Sanctuary to reach the Resort is also very beautiful 🙂
Eagle Eye Resort is around 285Kms from Bengaluru, and it takes around 6 to 7 hours to reach the destination (depends on the stops). We started early morning to avoid the traffic, stopped near Hassan for Breakfast. Visited Shri Gajanana Refreshments for breakfast. Had Tuppa Set Dose which is famous at this place and continued our journey. Reached our destination around 1.00 PM.
As mentioned earlier drive through Bhadra Wildlife Sanctuary was too good before we reach Resorts. Especially Viha enjoyed it a lot.
We were lucky enough to spot a Bison just before reaching the resort.
The resort is spread in huge place and provide different variety of stay options. We opted for Glass House with Private pool. Trip was planned for relaxation, but it turned out adventure trip the moment we collected key from the reception.
The cottage was almost 500 Mts away from the reception and it was almost 60 degrees up hill. With Kid around the arm and luggage it made difficult to reach the cottage (though the luggage were carried by resort staff)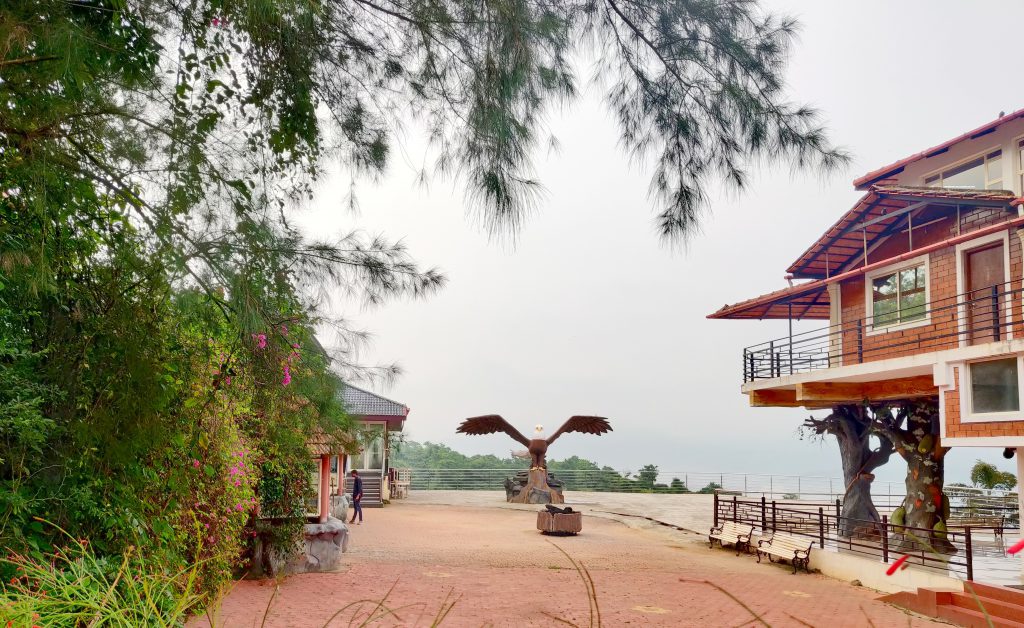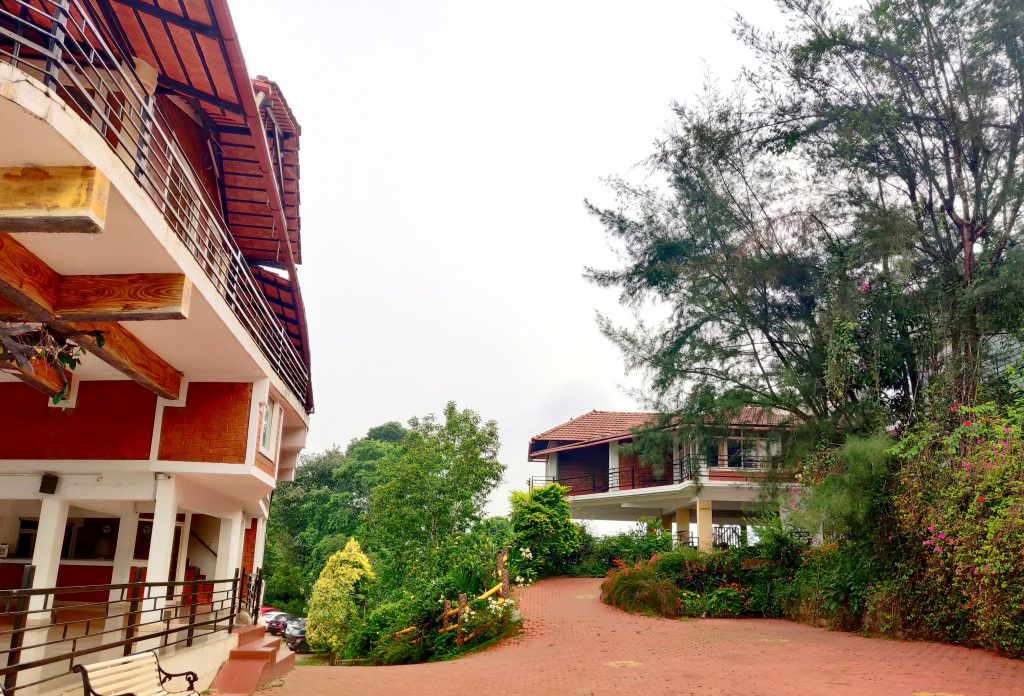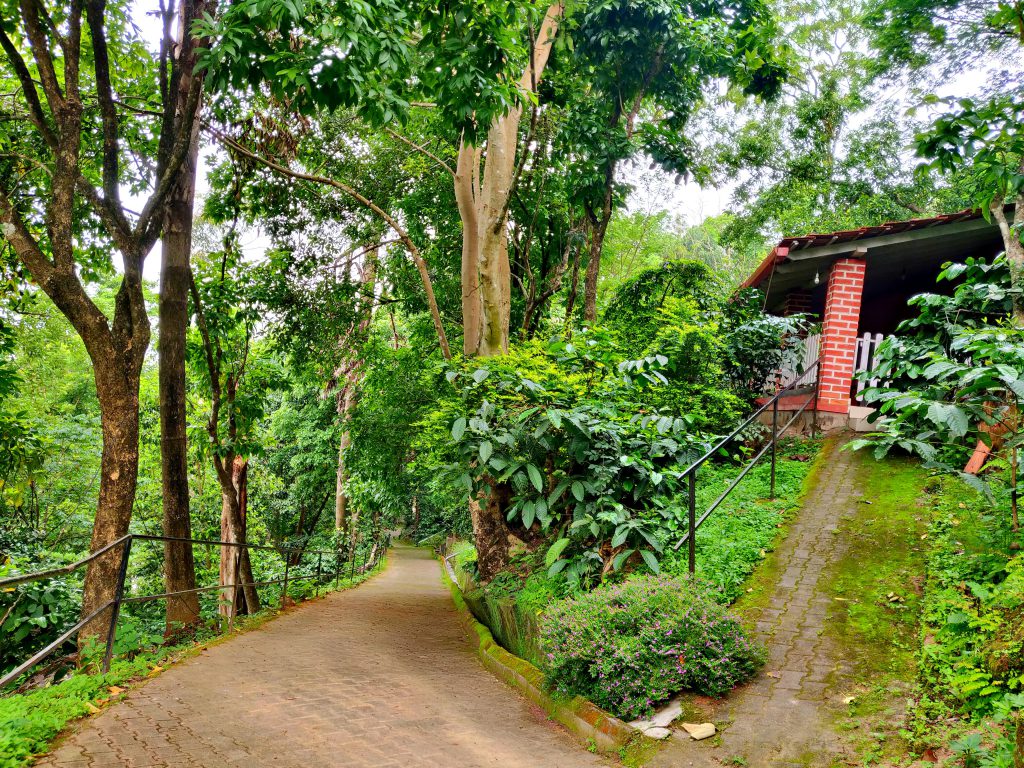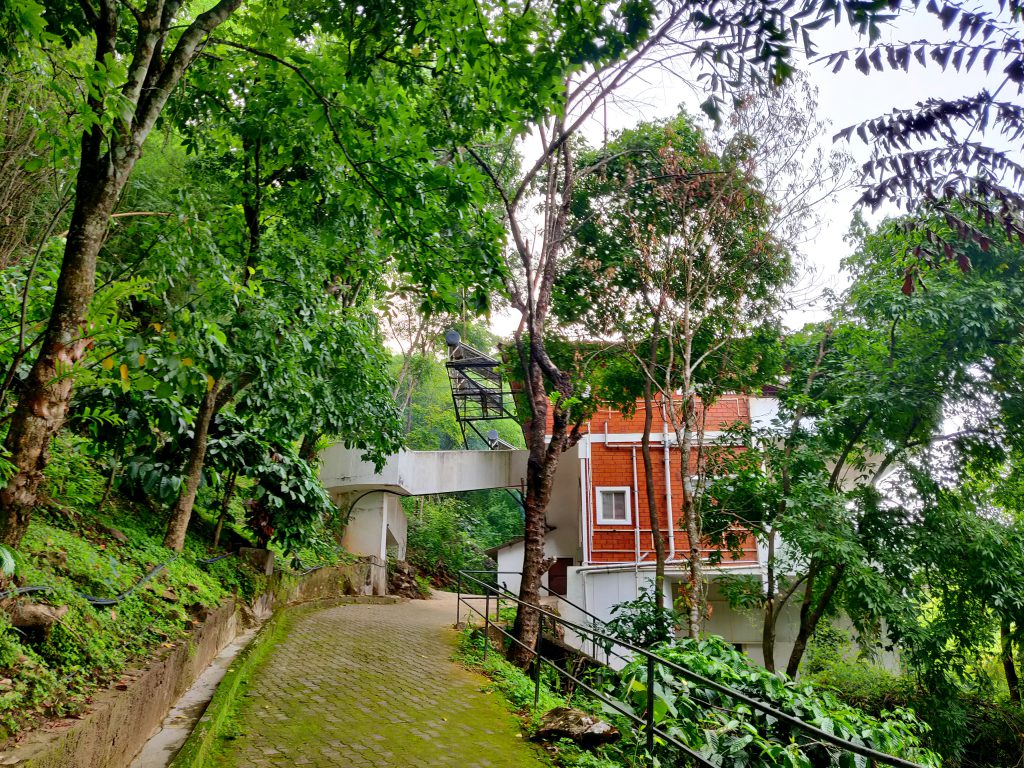 Once we entered the room it was altogether different experience. Place was quiet and peaceful. My daughter Viha just wanted to jump into the Pool very next moment after seeing it. Even she didn't had a patience to change her dress. Without waiting for another thing, we just jumped into Pool and spent some time playing in water.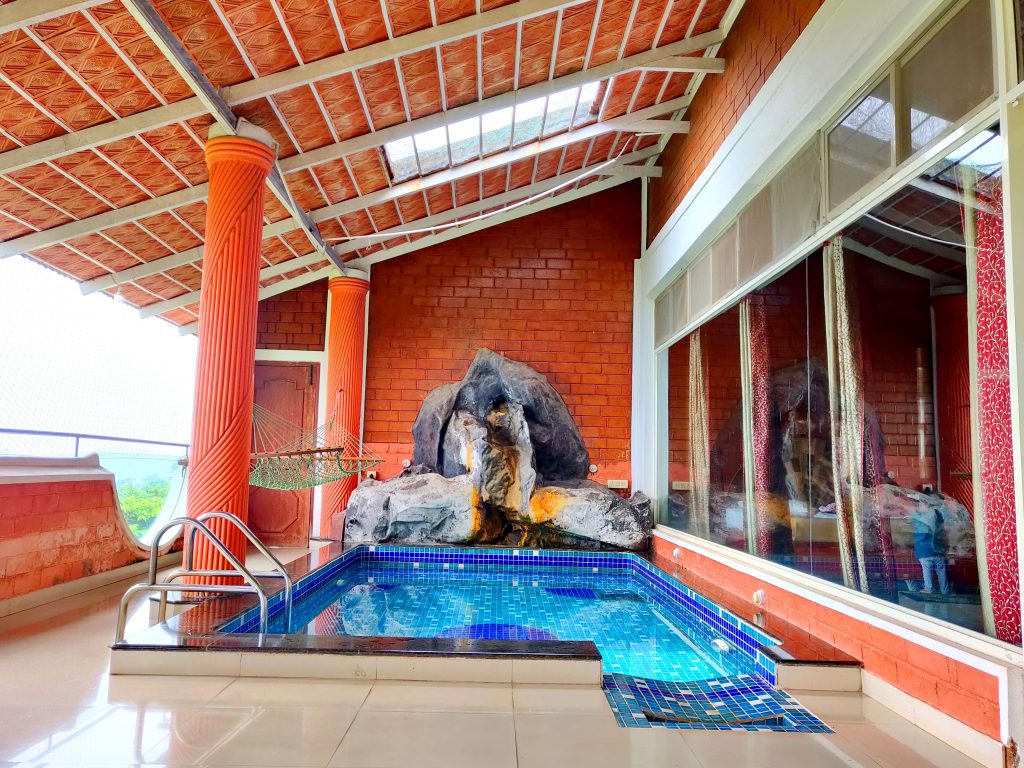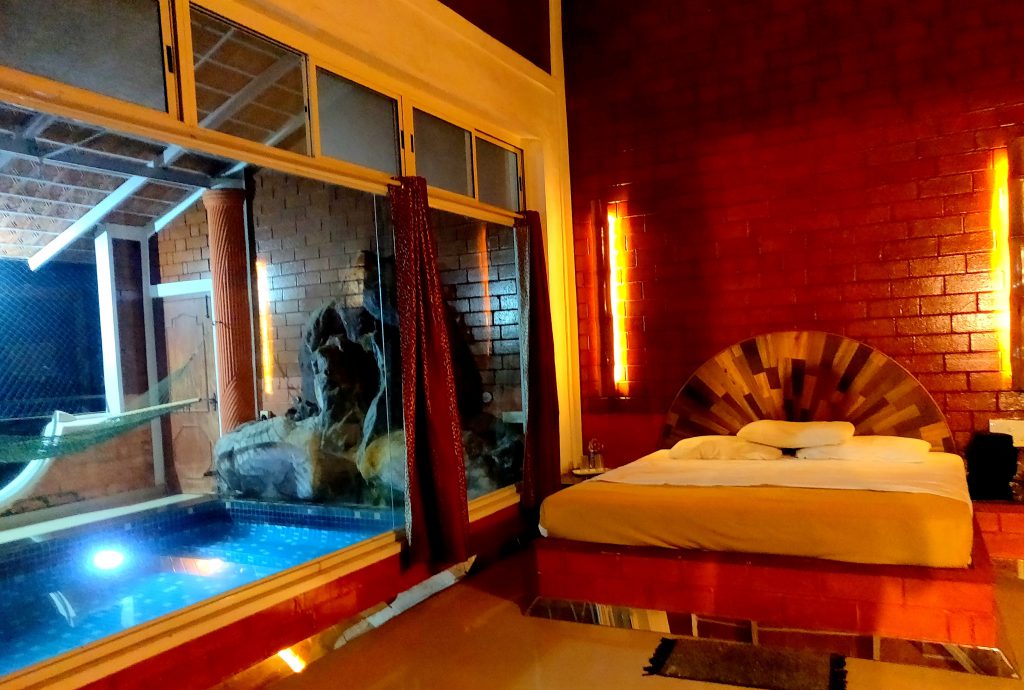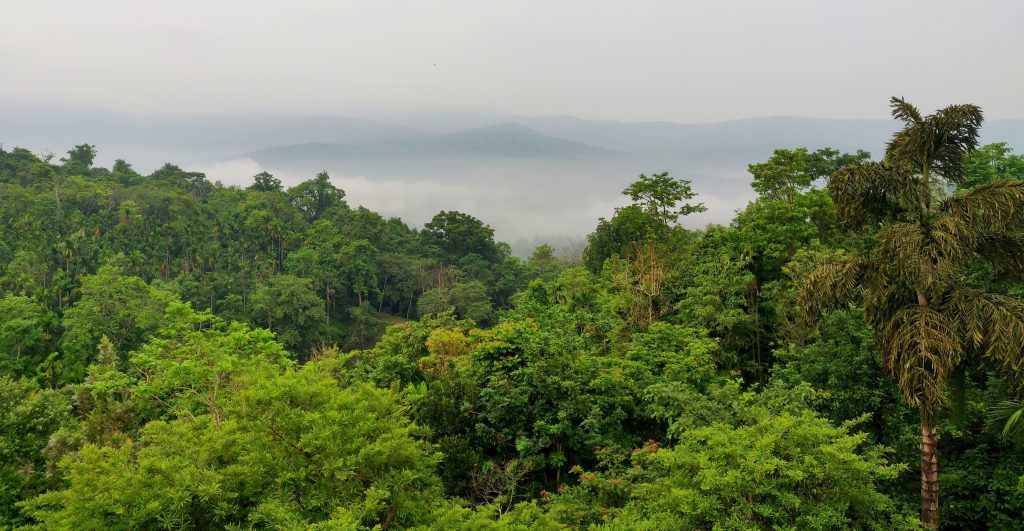 Food and service was decent. The only pain was to walk till the restaurant.

We will get a nice view of Sunset from this place.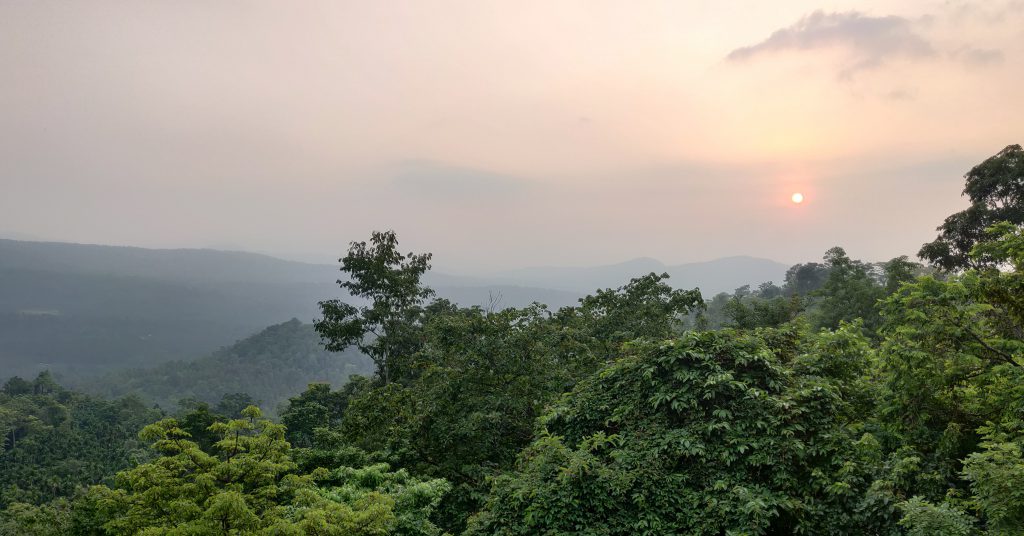 As part of activities, they will take us to Fishing near the lake. Where you can spend some time in fishing and boating.
There is a waterfall near the lake, its an artificial waterfall but gives you nice experience playing under this waterfall. I heard from staff that in rainy season it will be good to visit this place.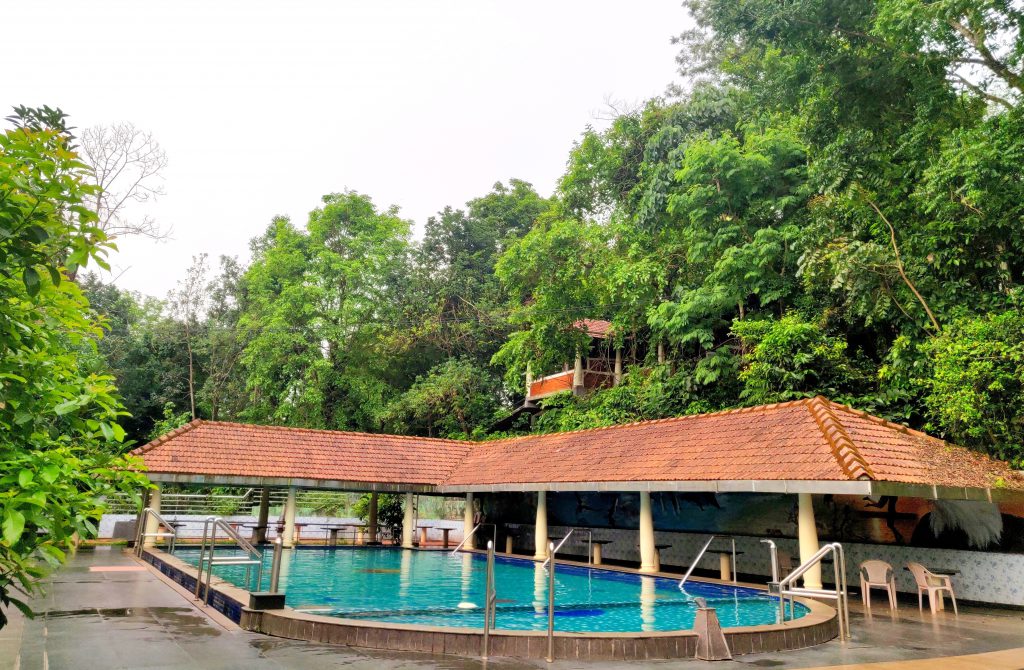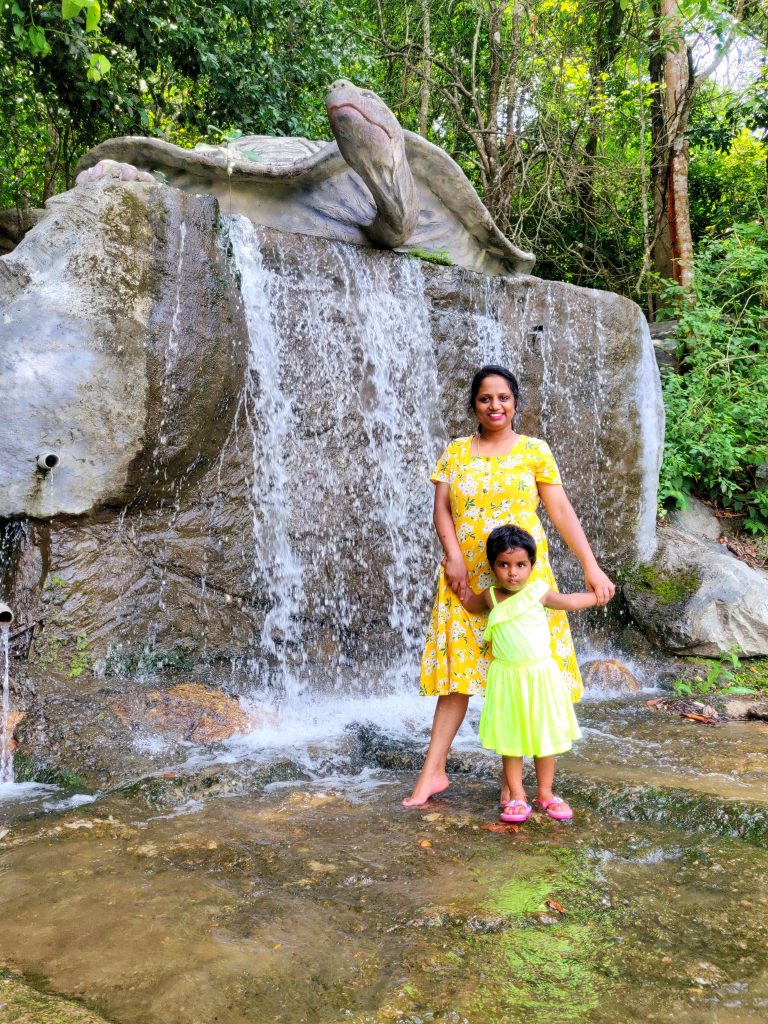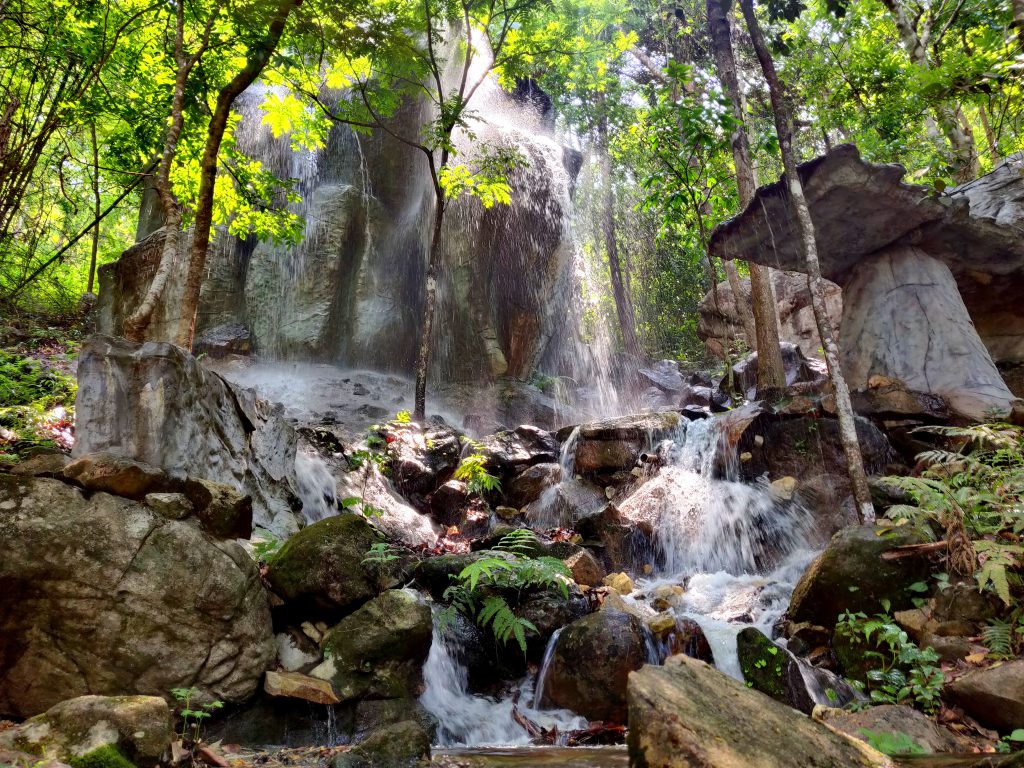 And its a very good place for birds watching, but in particular season! Best time is after October to visit this place to spot different birds.
Spent some good time in pool and around the property during our couple of days stay.
Overall good place, but it would be difficult for aged people to walk around the property.