Arambol Beach in Goa is about 50 kilometers from Panaji. It is situated at northern part of Goa. Compared to other beaches in Goa its very peaceful and equally beautiful. This beach is not that well known among Indian visitors.
Even though the Arambol Beach is located in far north end of Goa, we can reach this place without any issue. We can get cabs easily to reach this place, but felt bit expensive. Each time they charged different amount!
We booked Lotus Sutra Resorts for our stay at Arambol for 2 days. Its located next to beach, but because of the heavy rain entry to beach was restricted. Even the cottages and most of the resorts were covered. Since it was off-season place was not looking so happening!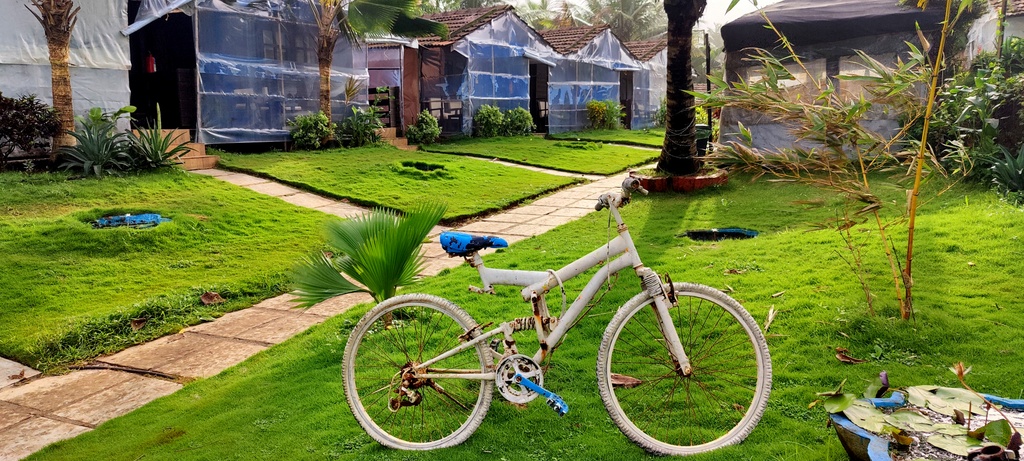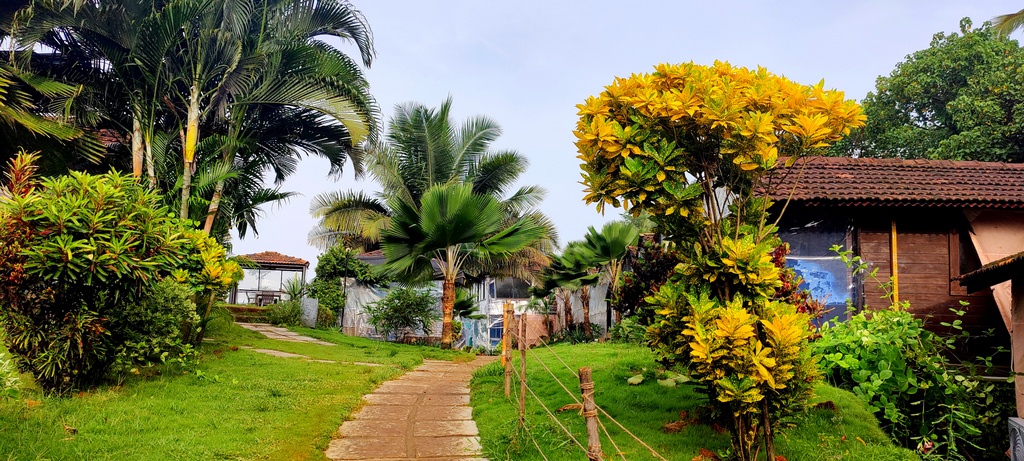 We visited this place at wrong time, but compared to other beaches in Goa it was not much crowded and it was very peaceful.
Arambol Beach Attractions:
Both rocky and sandy in nature, Arambol Beach in Goa also has a freshwater lagoon or lake near the coast. The small lake is fed by hot springs and is a popular haunt for resident hippies at Arambol Beach in Goa. The laid-back environment at the Arambol Beach in Goa, coupled with the natural landscape, attracts many vacationers from other places in Goa. This long uninterrupted beach with well-made tracks is a great spot for walking and partying all night.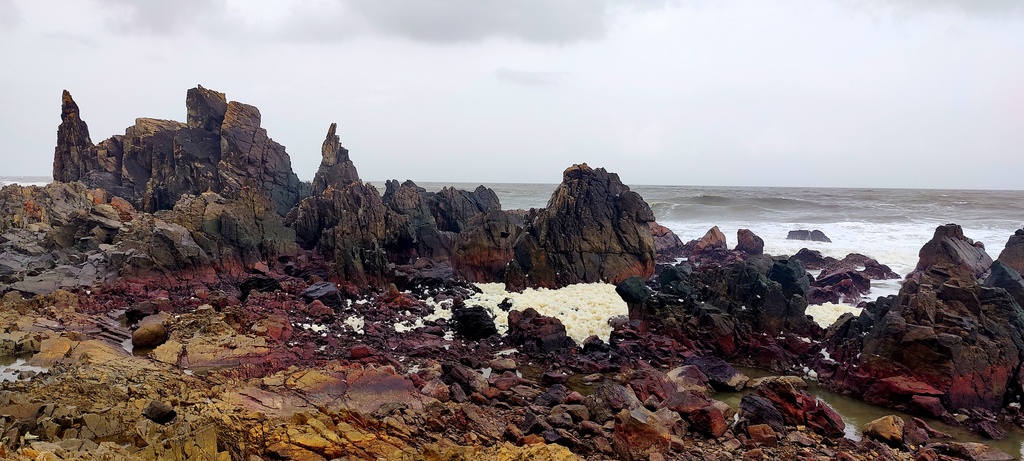 We can go for a small trek near Arambol Beach which gives you a wonderful view of the Arambol Beach. From the place we stayed it took 20 mins walk to reach the peak. Rain gave break for some time and we thought of going for a quick walk and check out. Got few good pics and by the time we started descending it started raining again. It made us to rush to the resort.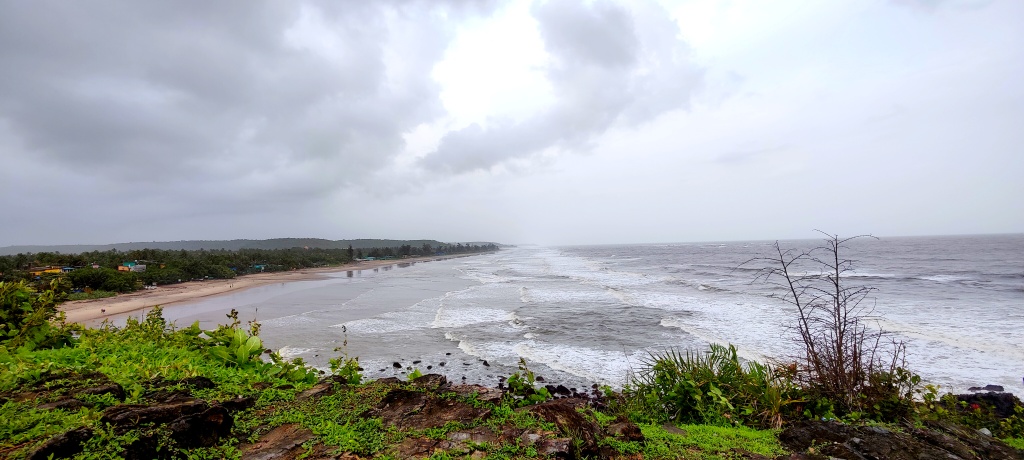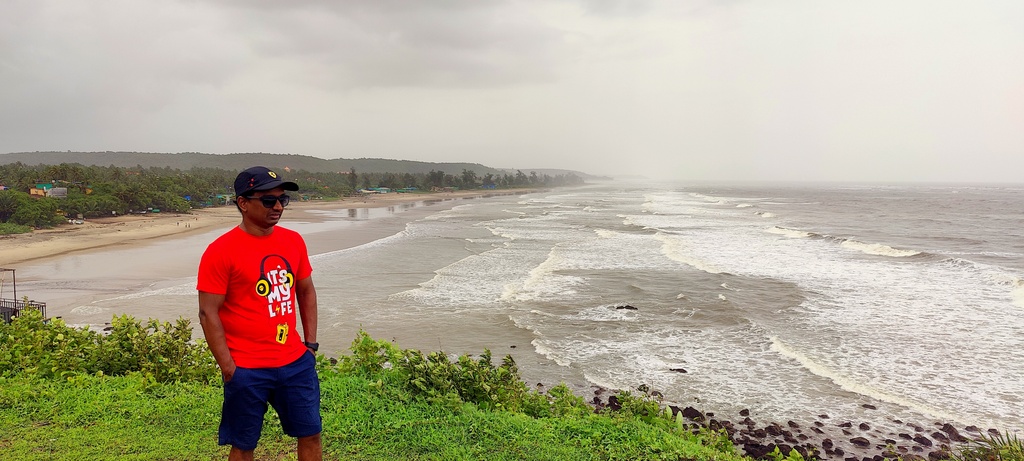 Since it was off-season most of the shacks were closed and there was no any water sports/activities were happening. Not much to do, just clicked few pics when rain permitted us to do so 😜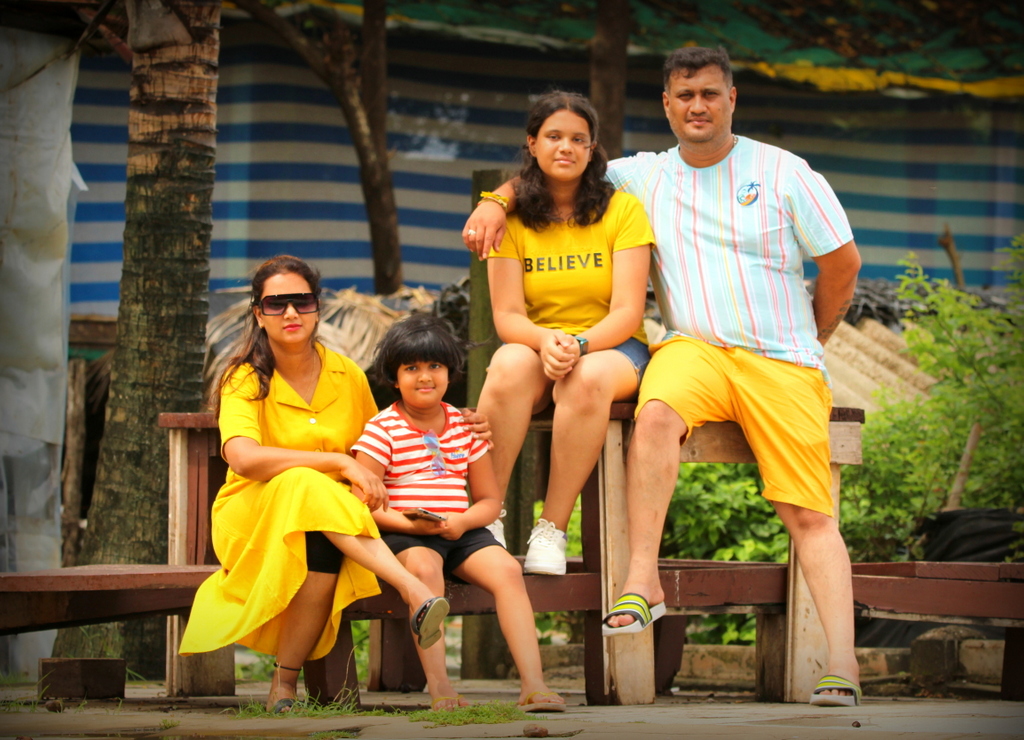 But planned to visit this place once again in season to enjoy the beautiful beaches around.