Gudibande fort is one of the hidden gem around Namma Bengaluru. Its not so popular like Nandhi hills (35 Kms) & Avala betta (19 Kms) around.
This fort is around 90 Kms from Bengaluru, we should take Bengaluru – Hyderabad highway to reach this place. Need to take deviation near Peresandra.
We were in Chintamani for Deepavali holidays, we planned to explore some of the places nearby. Decided to hike Gudibande betta and explore Gudibande fort. We started around 6.00 AM from Chintamani and its around 70 KMs from Chintamani. It took 2 hours for us to reach Gudibande.
There is enough place for parking near the entrance of the Gudibande betta.
Parking and entrance is free to this place.
About Gudibande Fort: Gudibande Fort was built by a leader called Byre Gowda some 400 odd years ago in the 17th century.It was believed that he belonged to the Tuluva dynasty of the Vijayanagar empire. The fort has seven levels with interconnecting escape routes which would help soldiers to flee in case of emergency. On the top of the fort is a Shiva temple known as "Sir Rameshwara Temple", established by Sage Vishwamitra and Lord Rama which is believed to be one of the 108 Jyotirlingas . The strong pillar with a square base has well sculpted images. One can also have a good view of the Byrasagara reservoir. The fort's main feature, is the rain water harvesting. It is said that there were around 19 rock ponds at different levels of the fort. However, the water channel system devised by Byre Gowda was said to be unique. Linking nineteen water bodies and tanks called Dhones they could in all hold nearly 3 lakhs litres of rain water.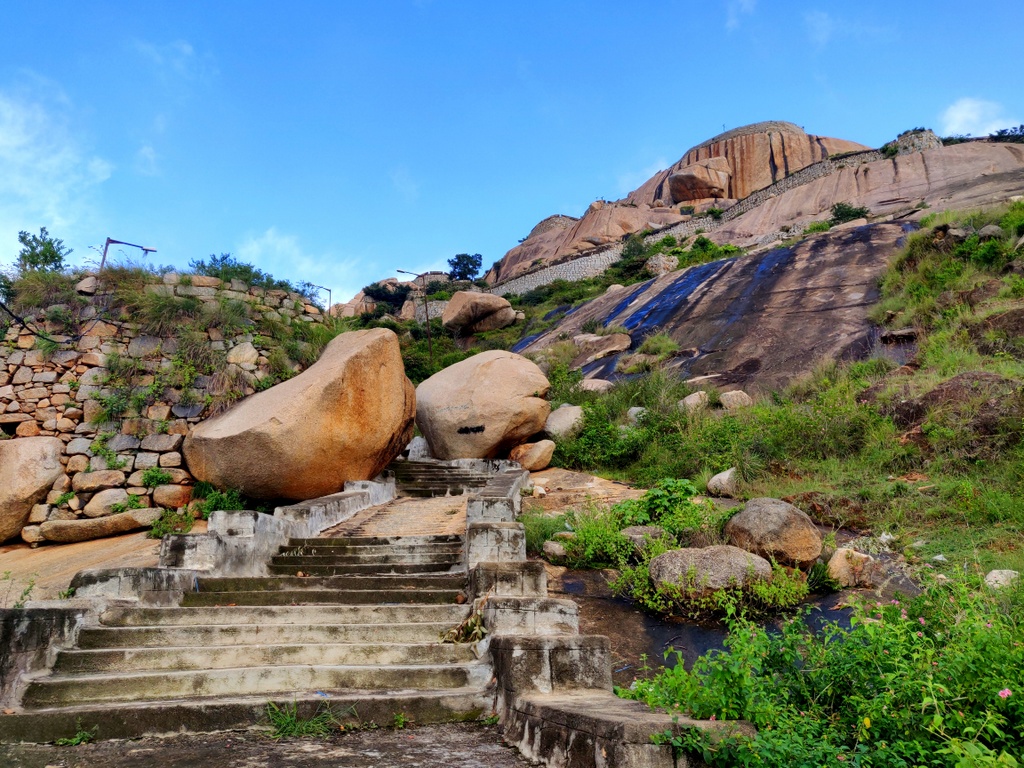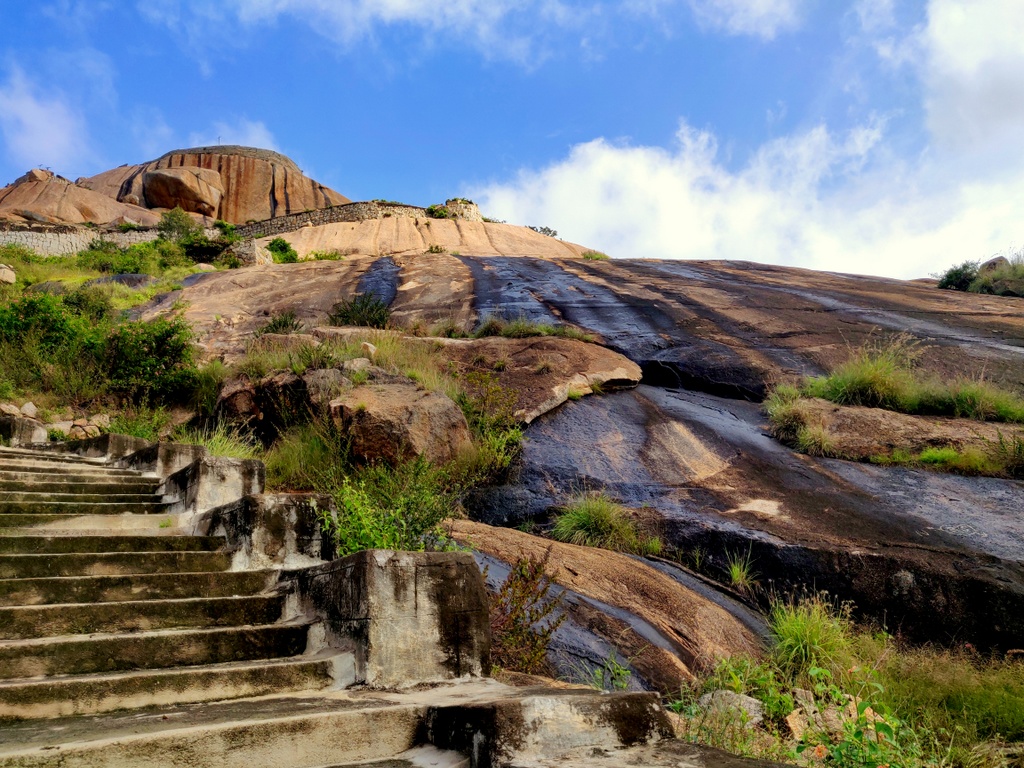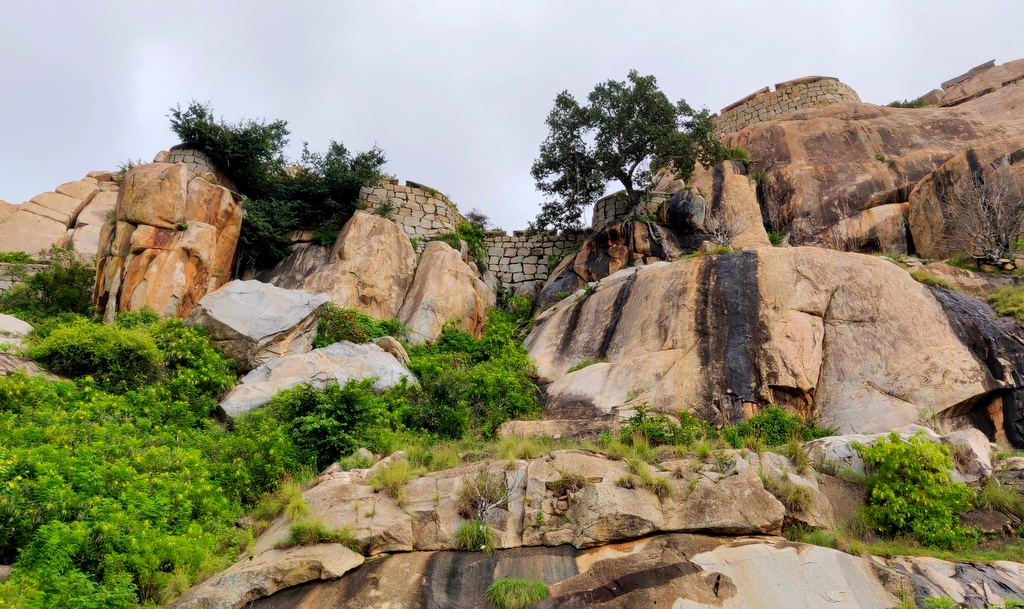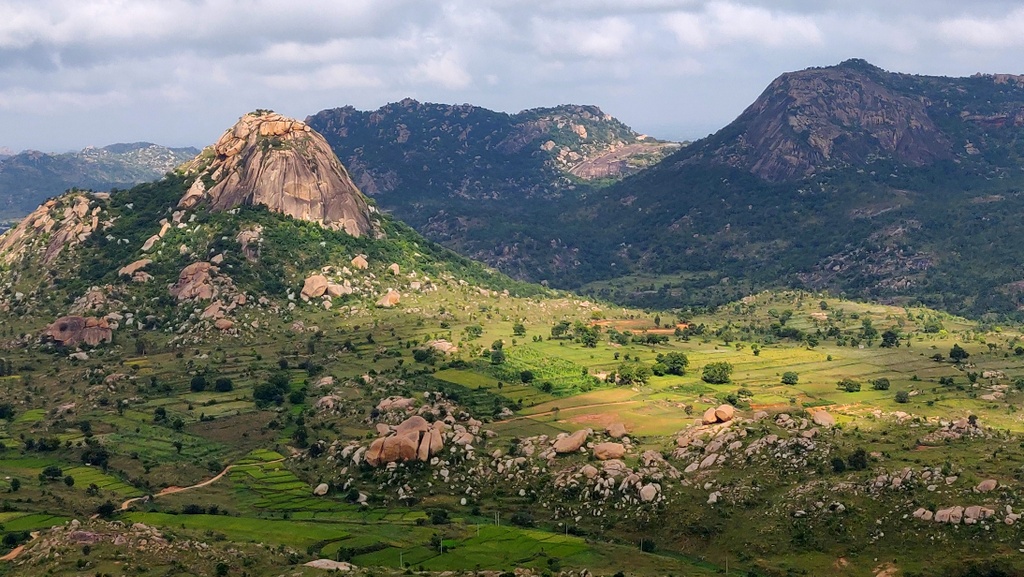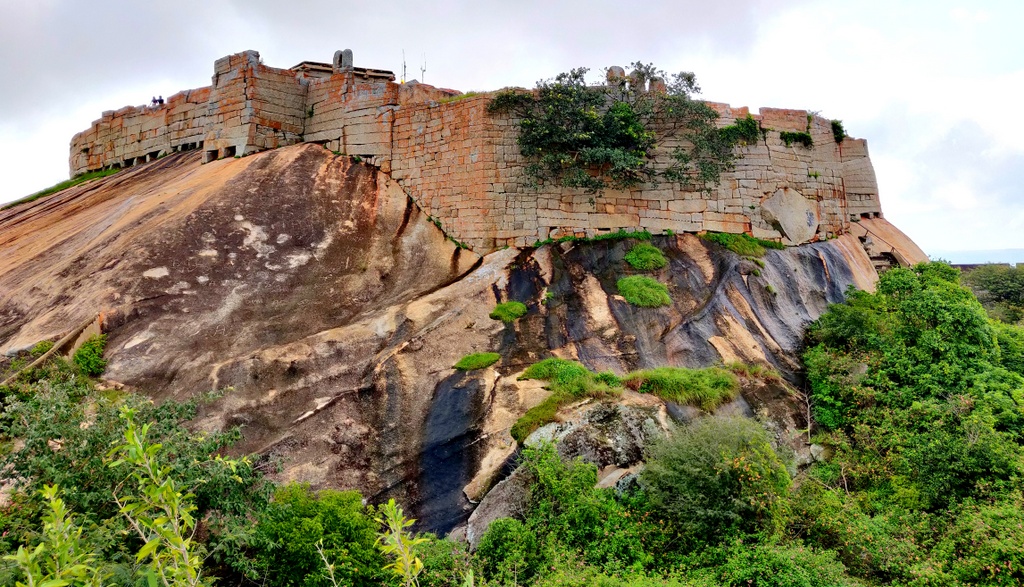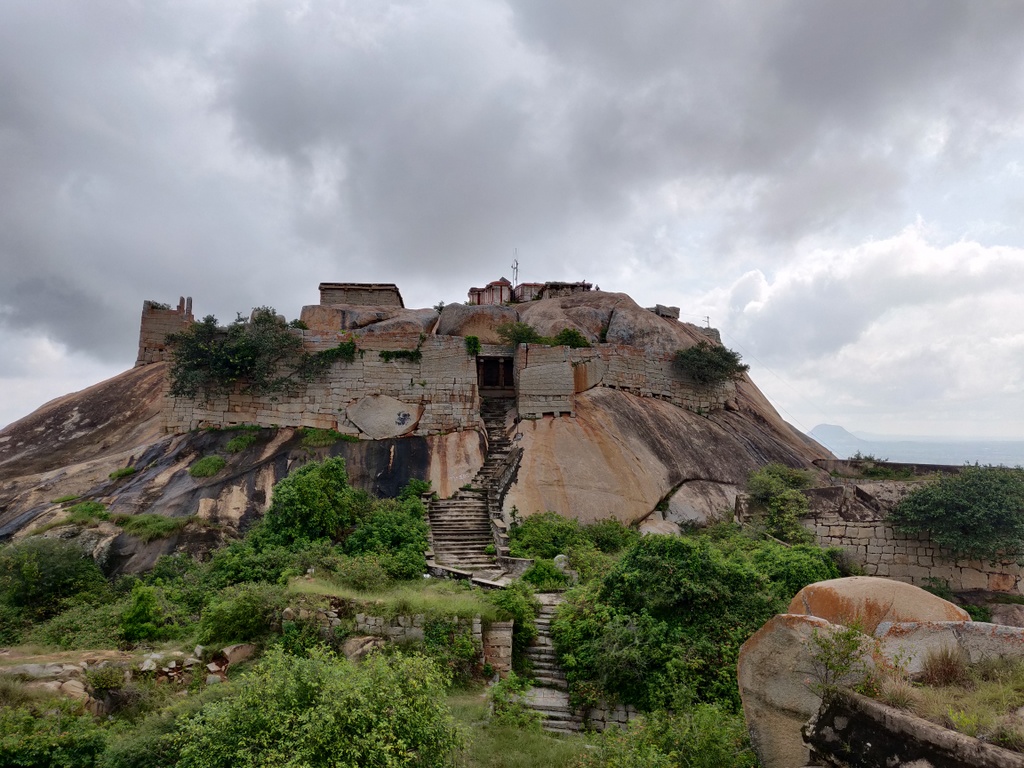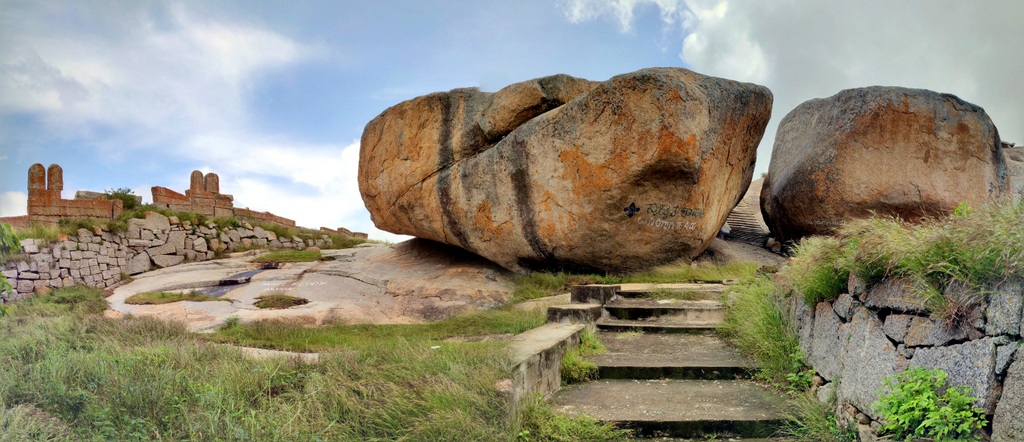 It's an easy hike to tag. Takes around 30 to 40 minutes to climb up (again it depends on the number of stops we take). Since we stopped many times to click pics, it took us 45 minutes to reach the peak.
There are steps till the top of the hill and we can walk across the different corners of the fort. Spent some time at the peak clicking the pics and didn't took much time while descending.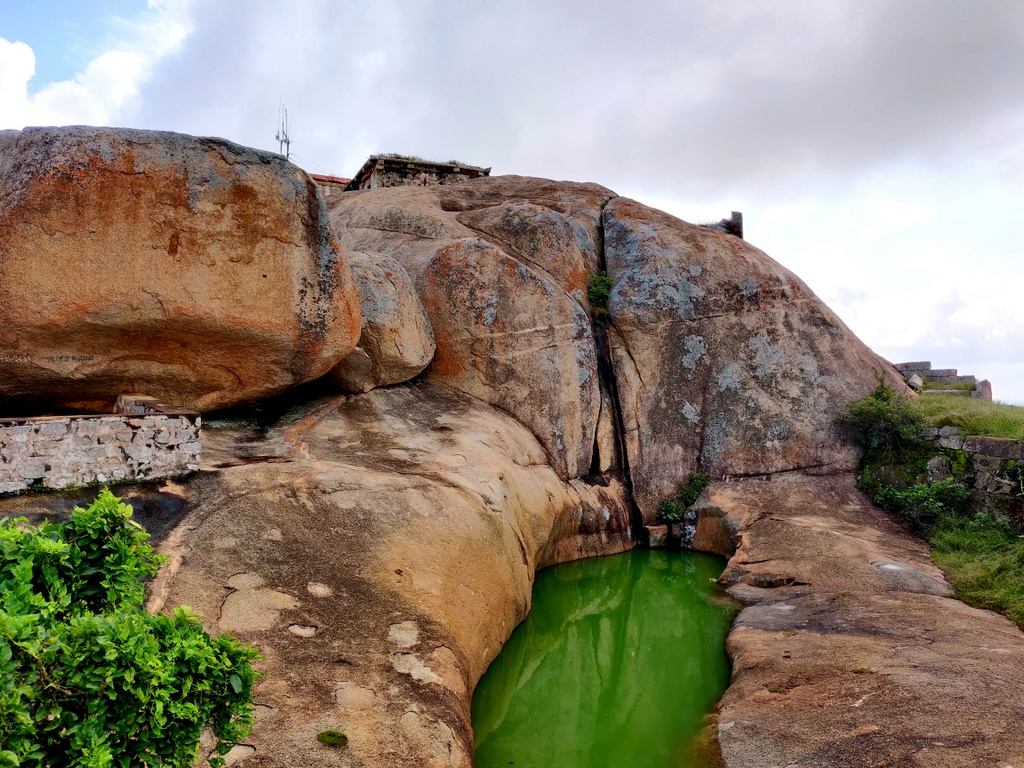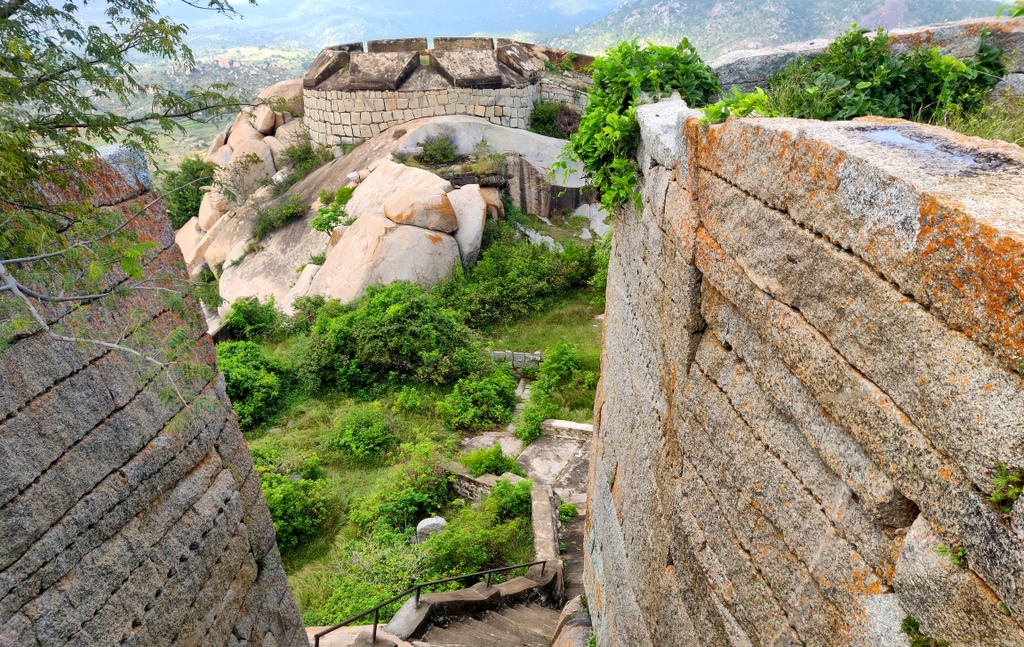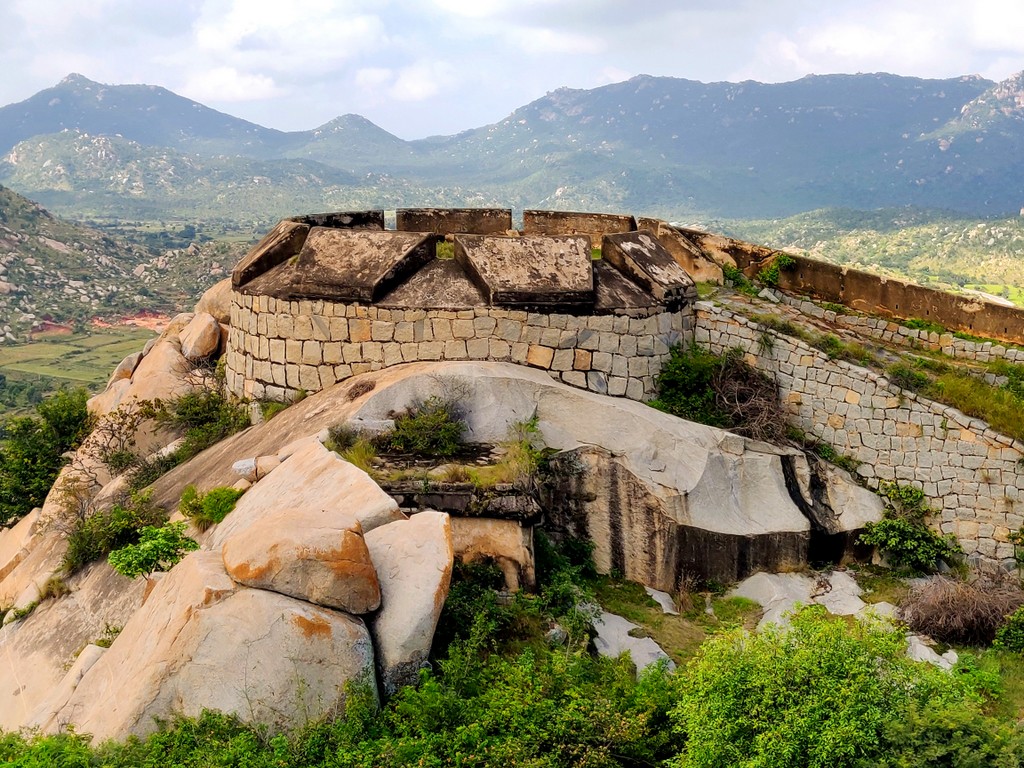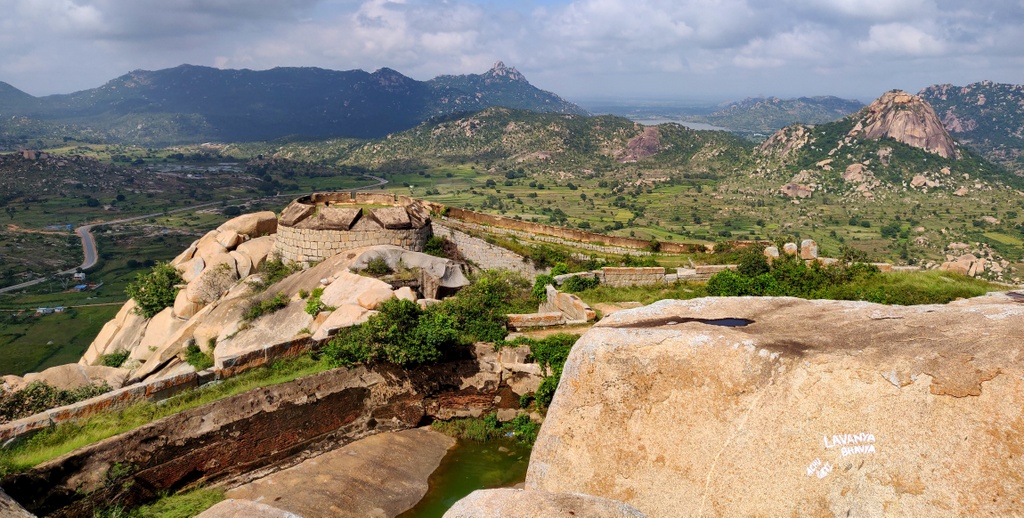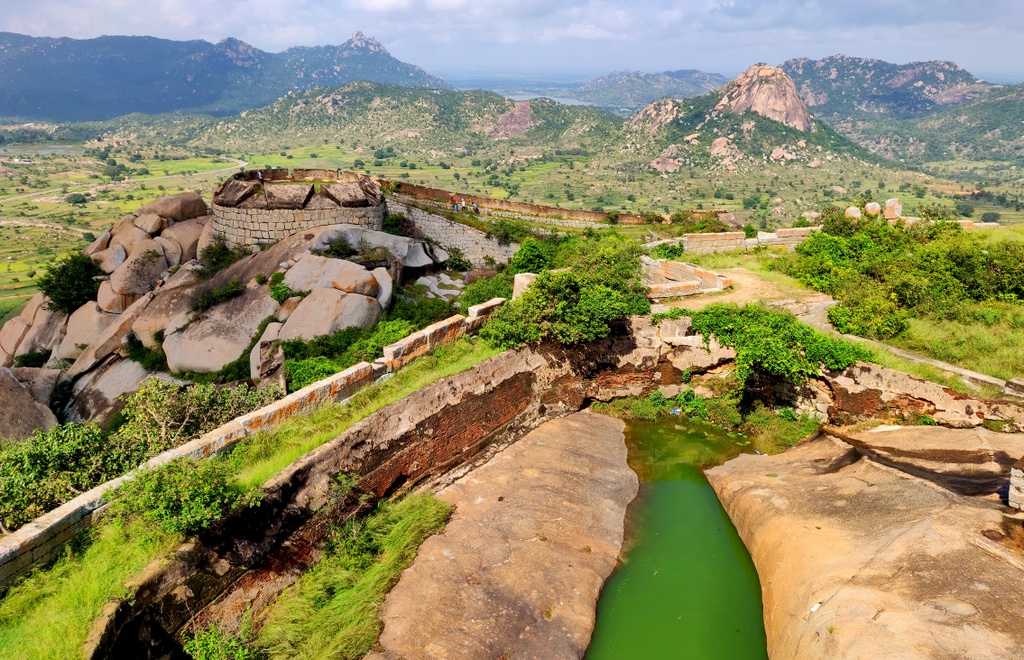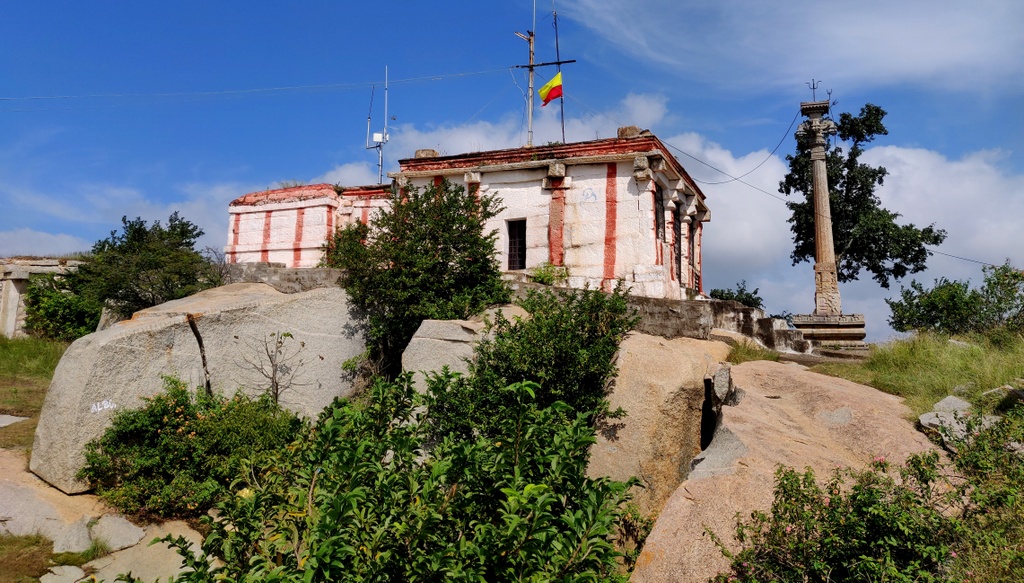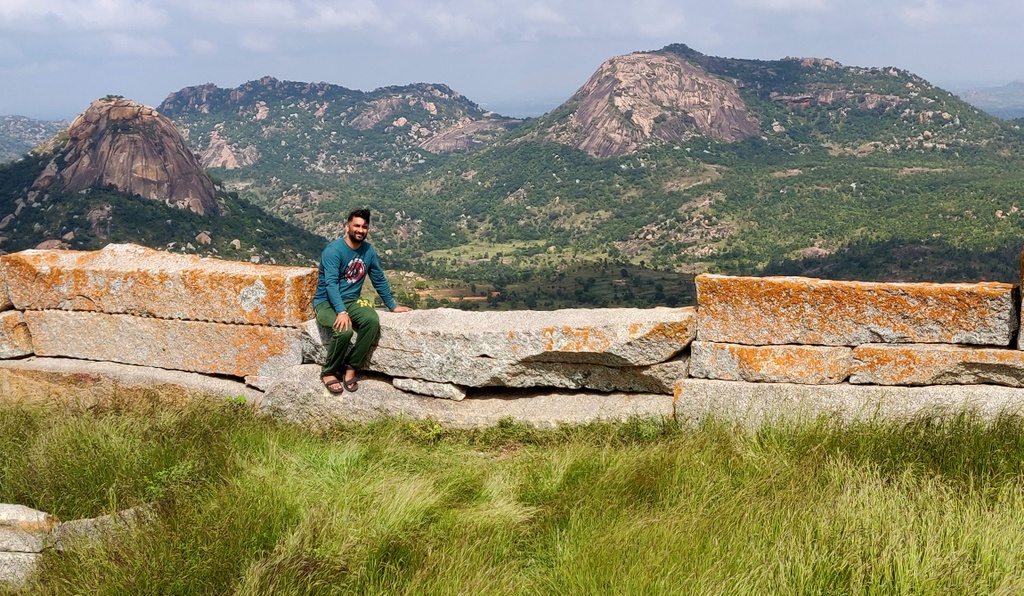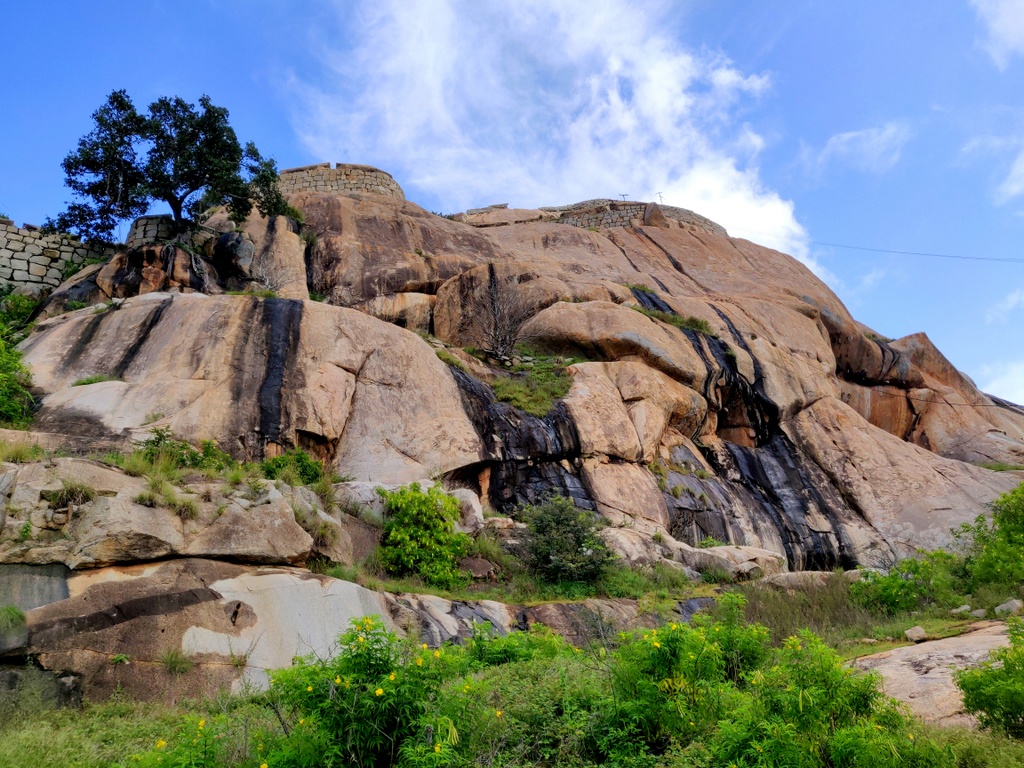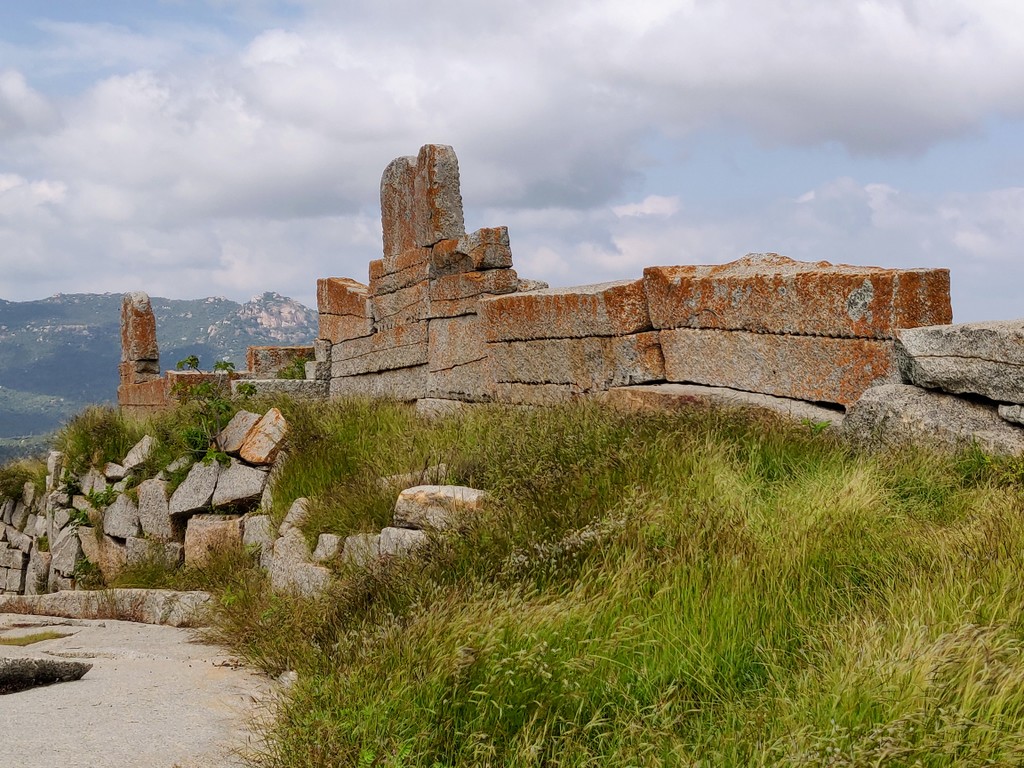 Overall we took around 2 hours to explore the fort.
This year it rain was very good in this surrounding places and Gudibande Lake was full and it was over flowing on roads. Drive through this over flowing water was awesome experience.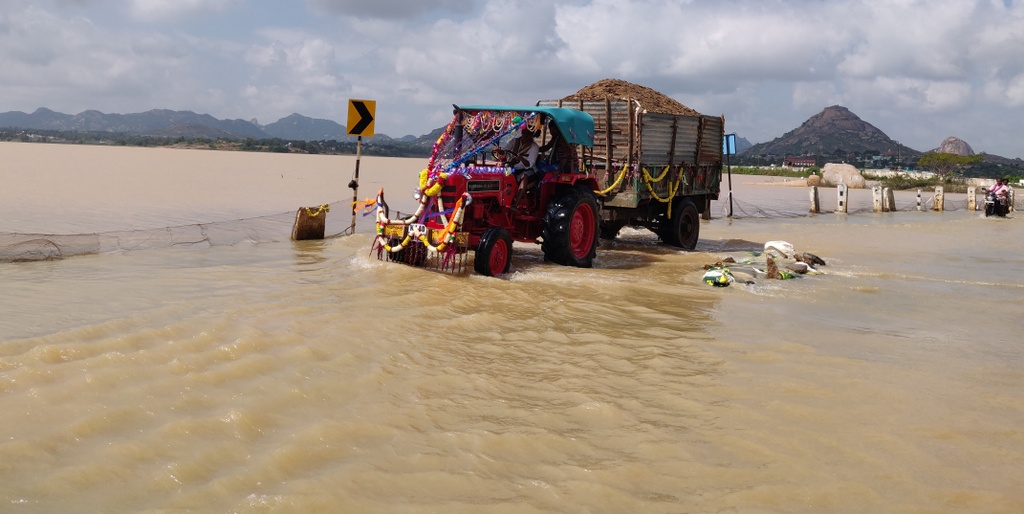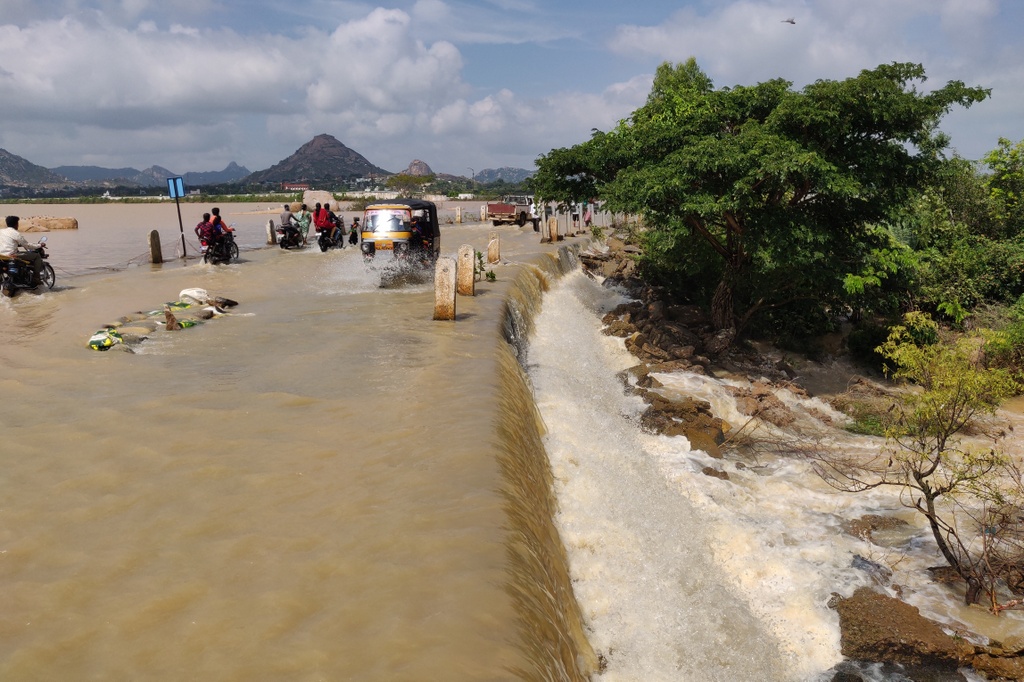 Over flowing water created a sort of waterfall, stopped for a while to click pics.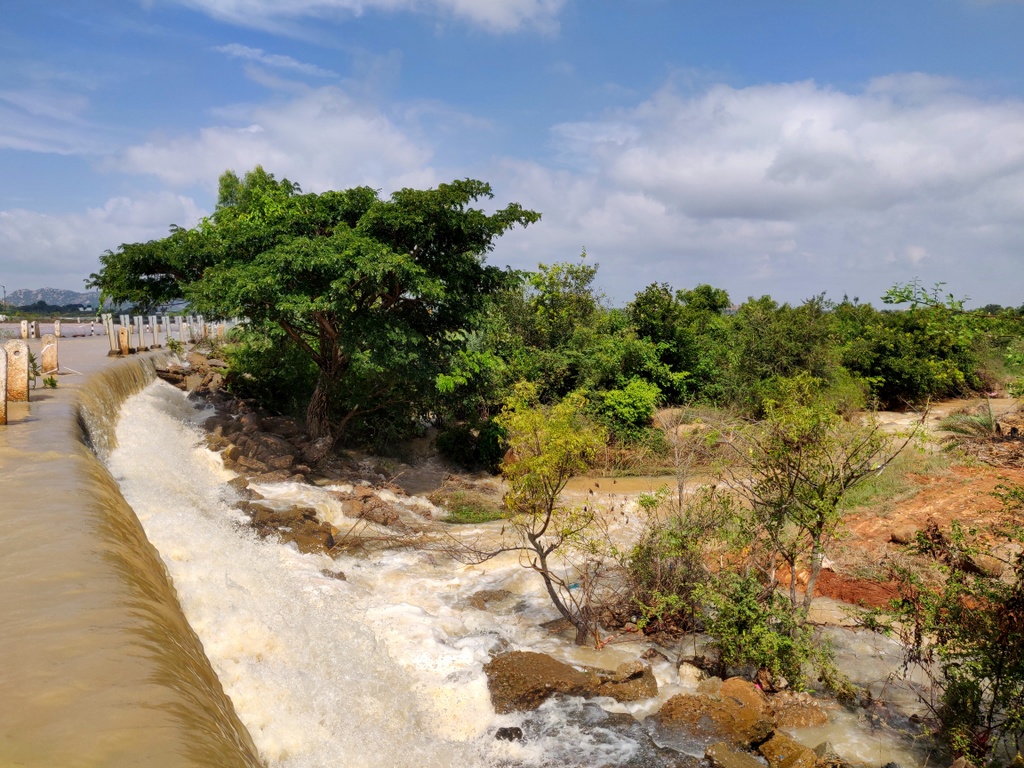 Stopped near Peresandra for breakfast. This is quite decent place on the way to stop for breakfast or for lunch in this stretch.
Travel Tips
| | | |
| --- | --- | --- |
| Distance from Bengaluru | – | 90 Kms |
| Road Condition | – | Very good |
| Route Map | – | Click here |
| Nearest Town | – | Peresandra |
| Fuel Station | – | Plenty of options on Bengaluru – Hyderabad highway |
| Near by places to visit | – | Nandhi Hills, Avalabetta, Kethanahalli Falls |