Kethanahalli waterfalls also called as Vivekanada waterfalls (not sure why this name 😊), the name itself attracts me when searching for some of the places to visit around Chikkaballapura. When I inquired about the place got to know that its a seasonal waterfalls only during monsoon some water flows around this place. But this year, this area around got very good rain and most of the lakes were full and heard that this falls also flowing in full.
So after exploring Gudibande Fort, planned to visit this waterfalls. Kethanahalli is at distance of around 30 Kms from Gudibande (approximately 12 Kms from Chikkaballapura). From Bengaluru its at a distance of 75 Kms.
It took almost 1 hour for us to reach Kethanahalli from Gudibande, better to search for Kethanahalli village on google map instead of falls. There is no proper sign boards also around.
We just followed the map and missed the place, again stopped in-between and checked with some localities about the falls. They guided us the correct route.
As mentioned earlier there is no proper sign board to identify the stop. And even there is no dedicated parking place around. We need to park our vehicles road side and walk towards waterfalls. If you are driving then better to park your cars near road side. If some one is raiding their bike they even travel some distance. From road side its close to 2.5 Kms walk one side to reach waterfalls.
The path is very straight forward no chance of missing the route.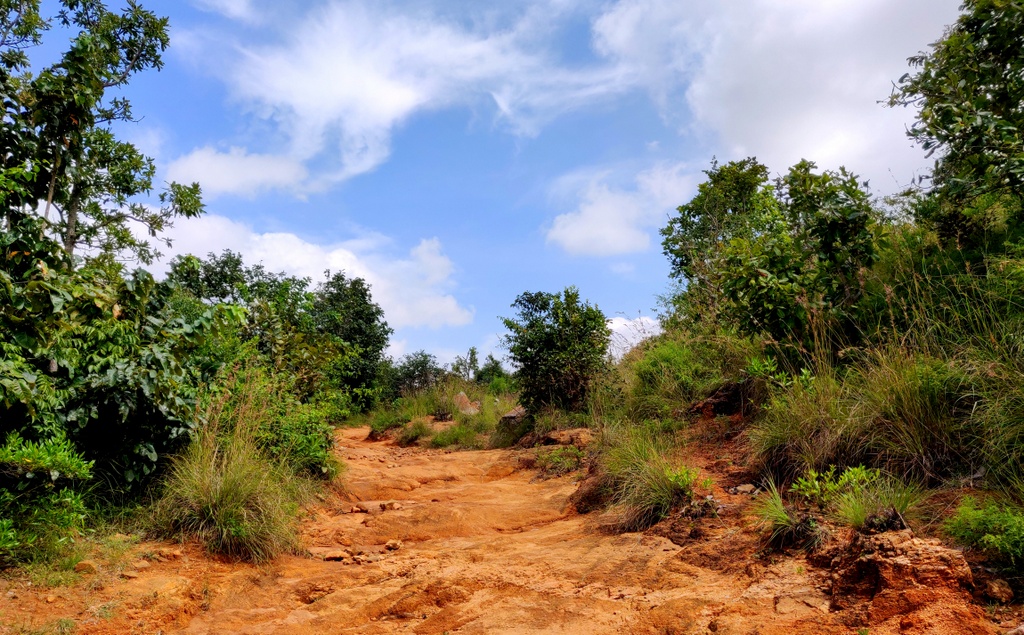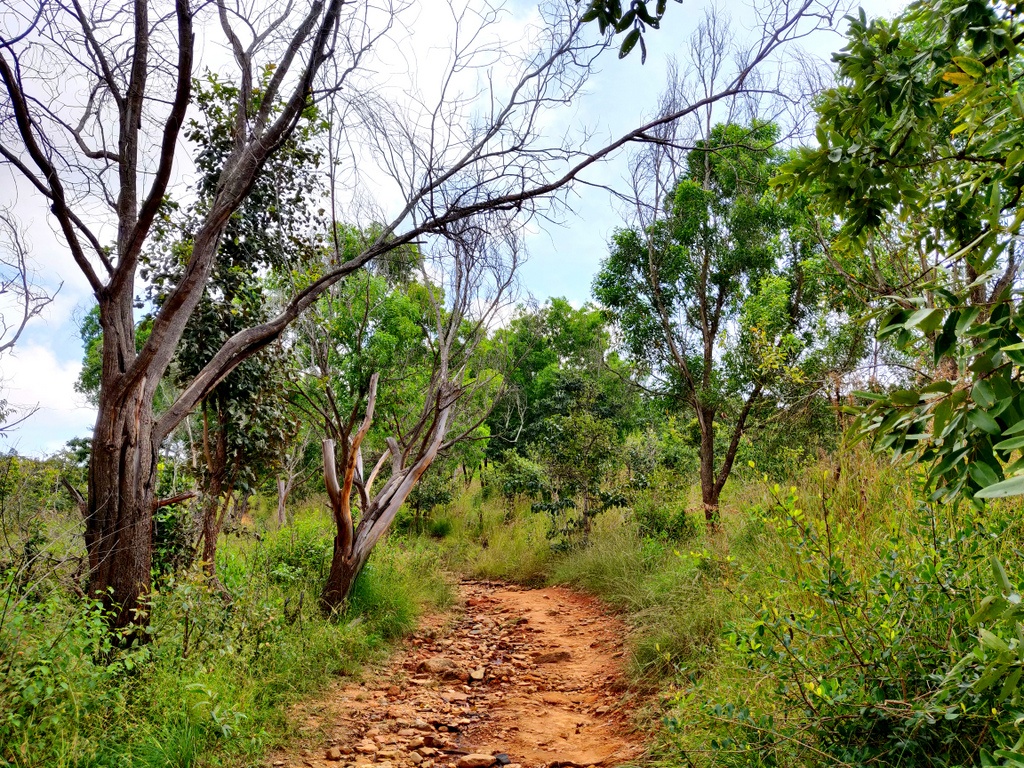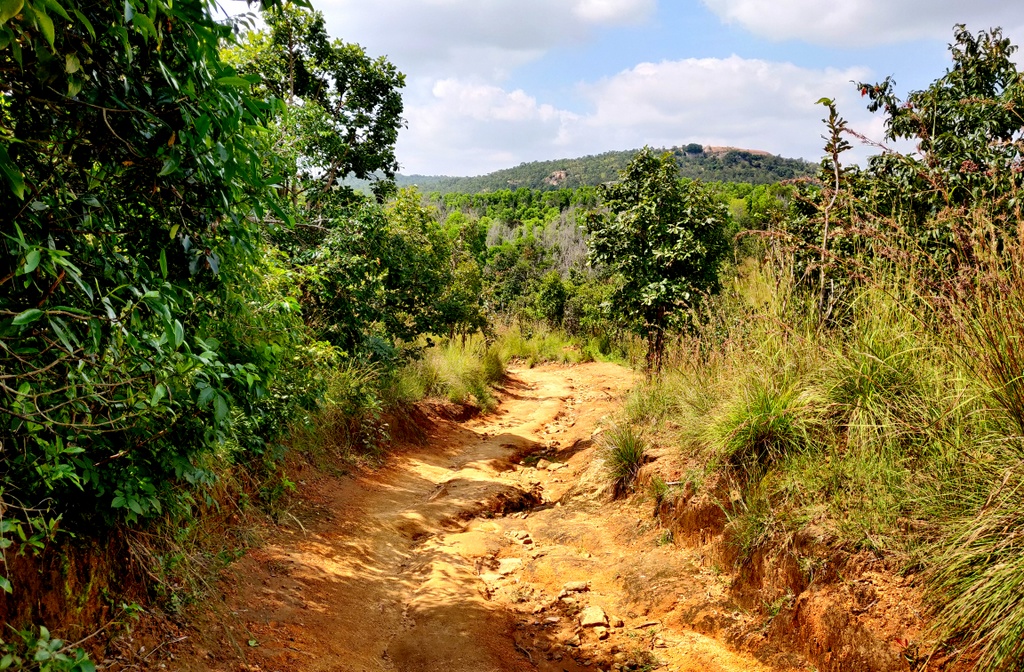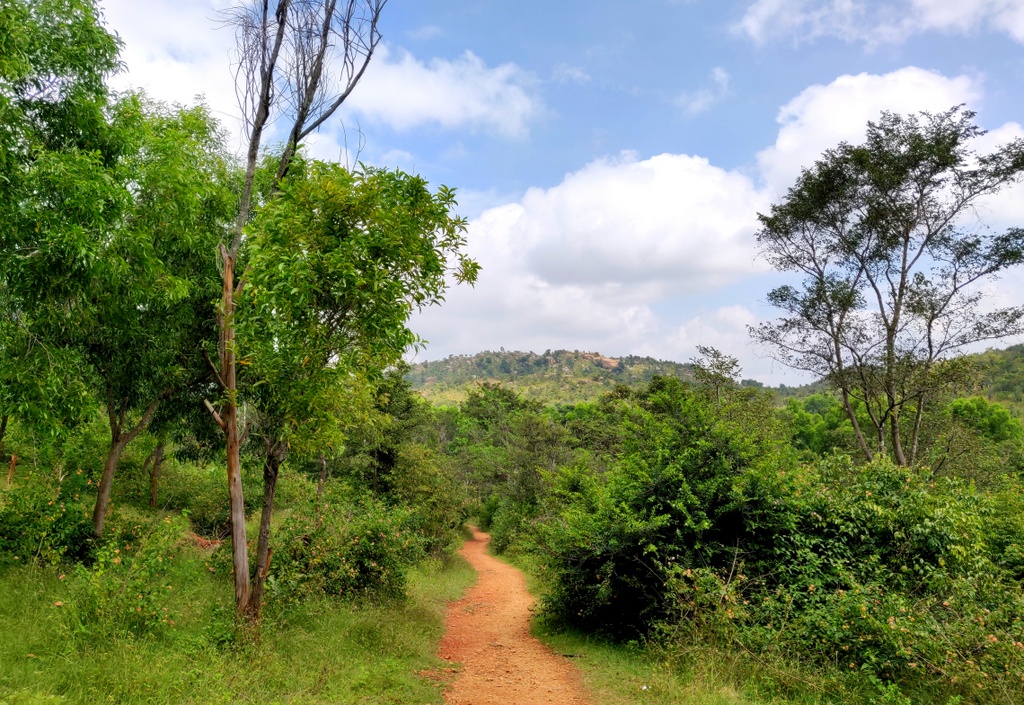 It's an easy trek, flat track but not much shadow across the path which dry out your energy.
We can see multiple rapids before reaching the waterfall, which is equally beautiful.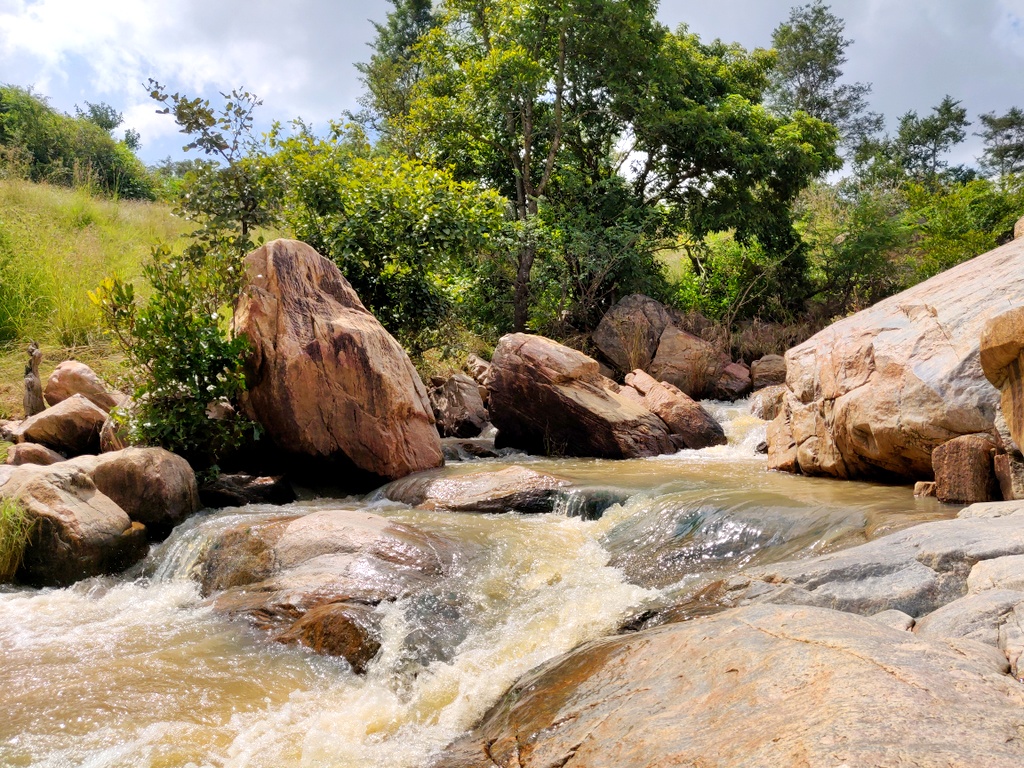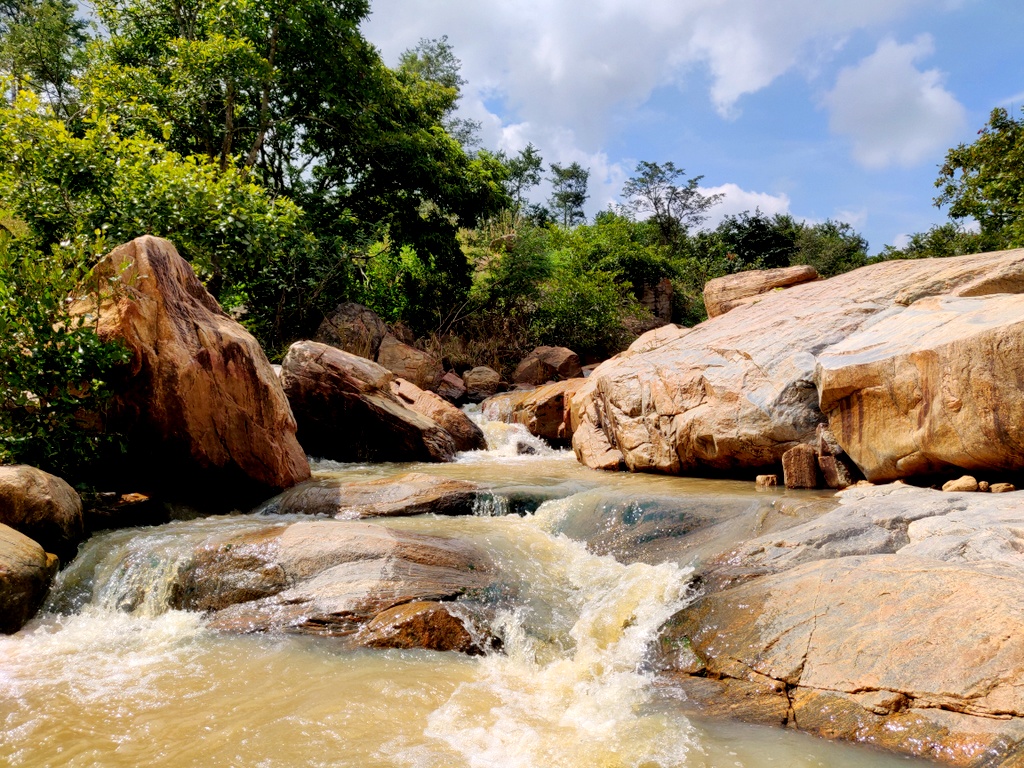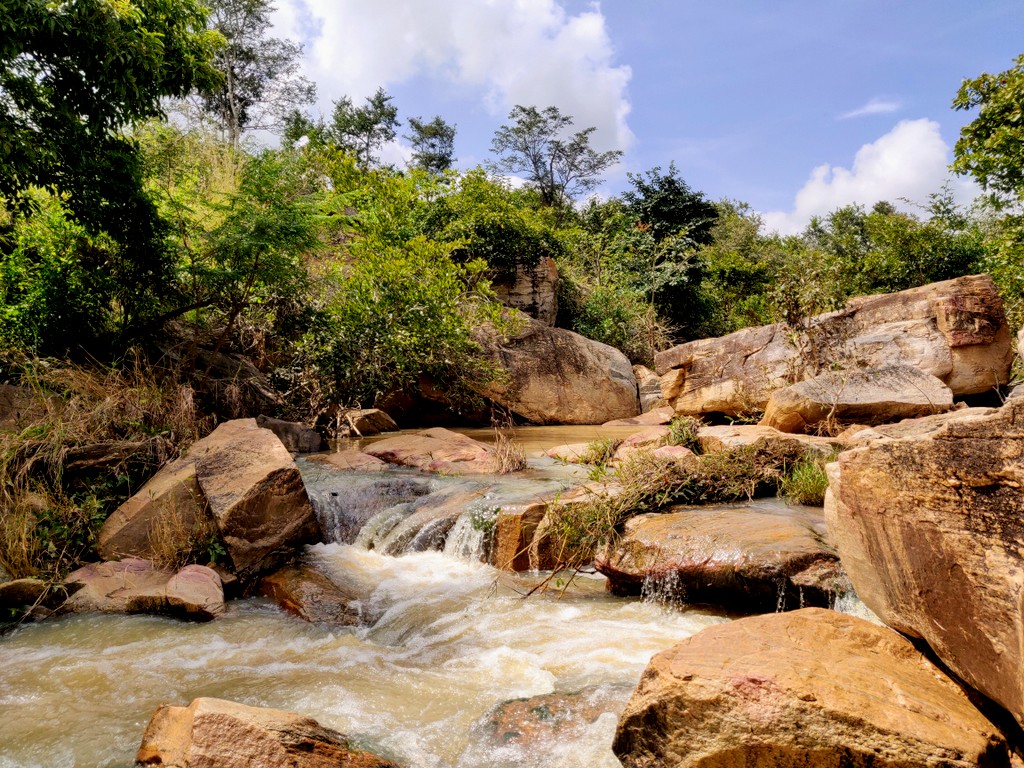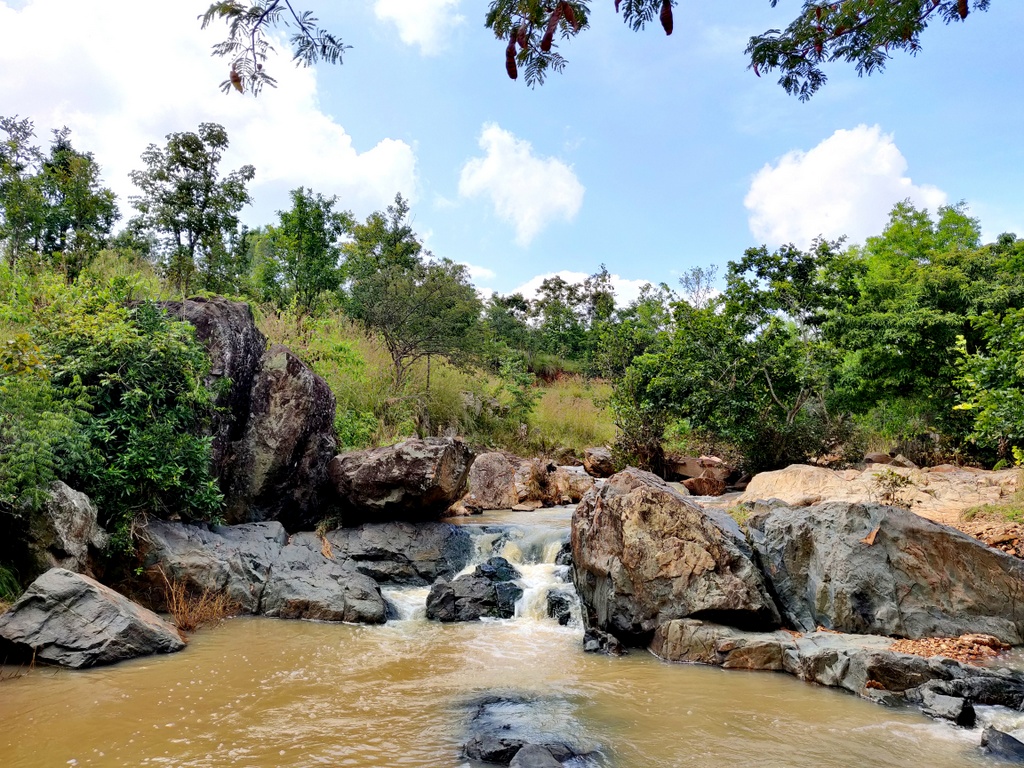 Finally after walking of close to 1 hour took us near waterfalls. Because of holiday weekend crowd was also more near the waterfalls. After looking at the crowd around dropped a plan of playing in water.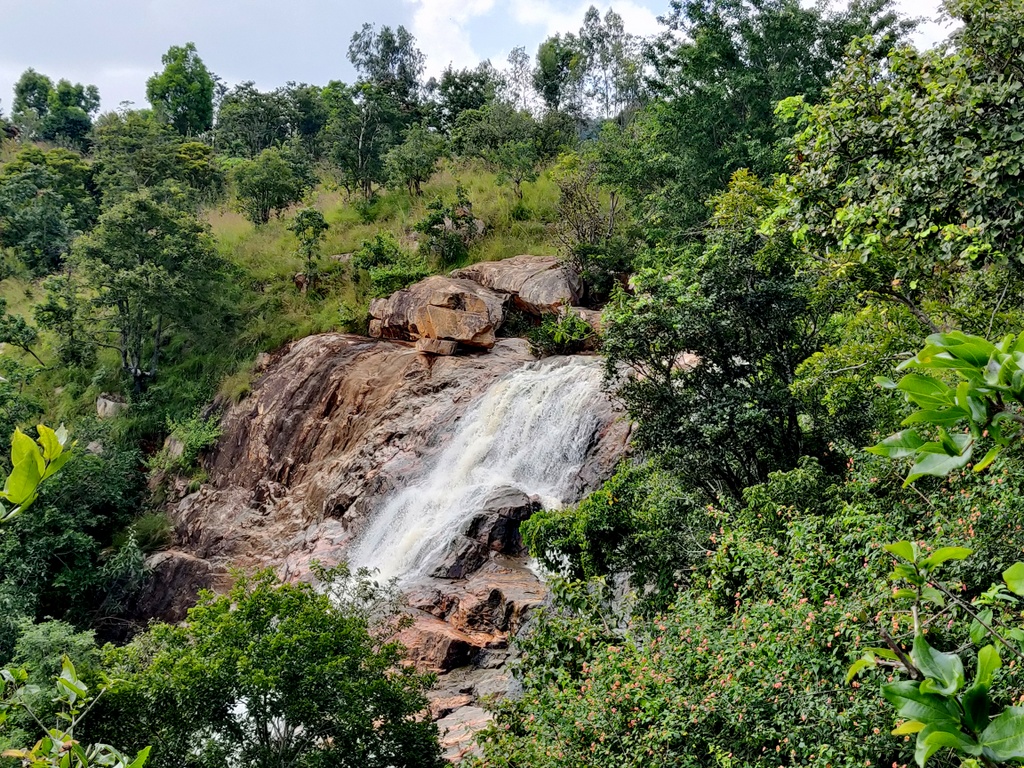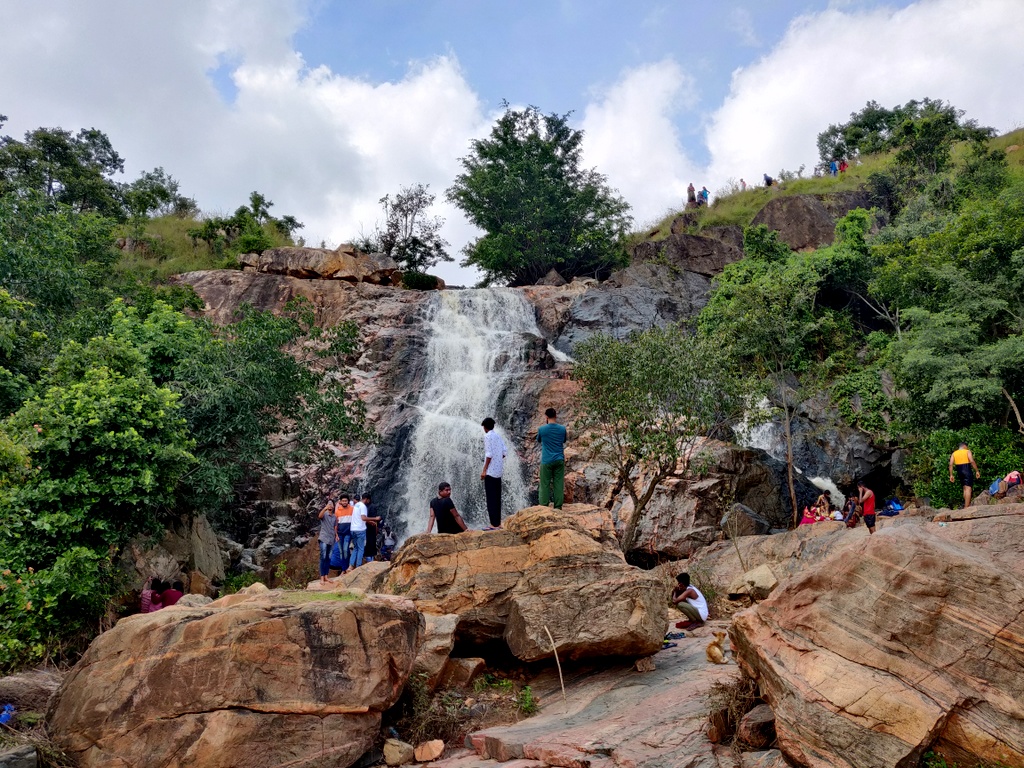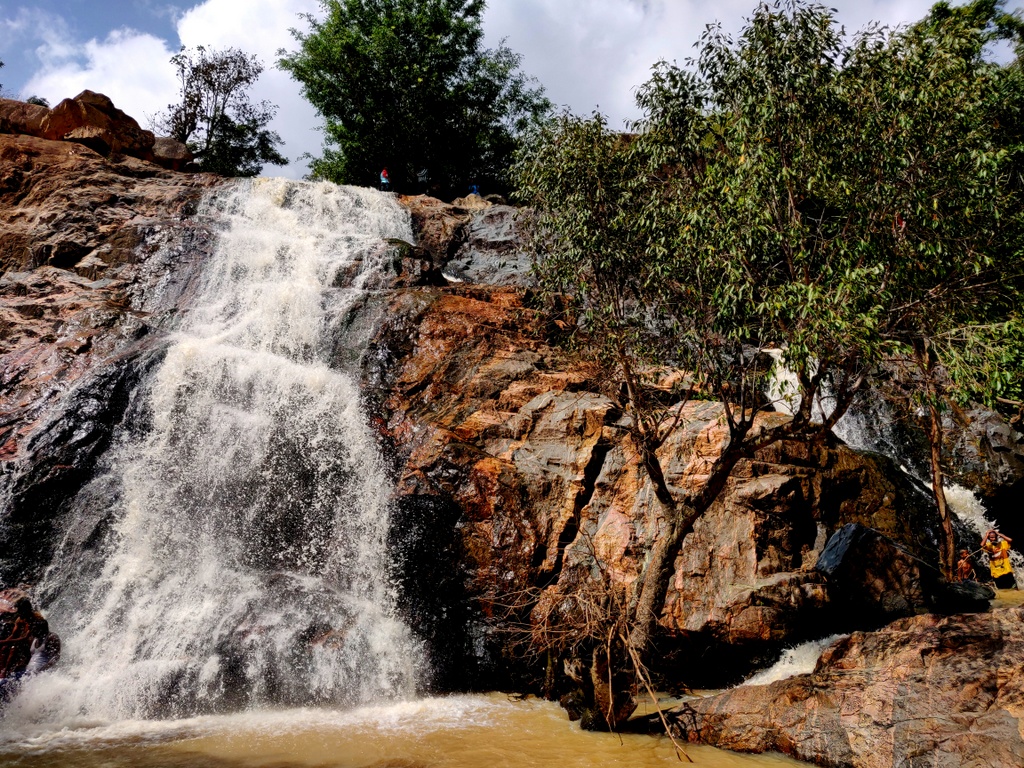 Clicked few pics around and headed back towards our car.
While coming back without any stops we reached back our car parking, which took us 40 minutes to come back.
Things to remember:
Better to carry enough drinking water, we can find only one shop on the way.
If some one raiding by bike we can avoid close to 1.5 KMs walk
Do not litter the place
Don't totally relay on google maps
Travel Tips