Finally much awaited Monsoon arrived in Namma Bengaluru and it was time to kick start the Monsoon expedition! We planned to go for a ride into some hill station and decided to go for a ride to Avalabetta.
Everyone knows about Nadhi Hills but only few knew about Avalabetta. Both these places are located off the Bangalore-Hyderabad highway (NH-7) after Chikkaballapur.
Avalabetta is around 90 Kms from Bengaluru. Most of the ride is on the NH-7 Highway from Bangalore, at 14 Kms after chikkaballapur (52 kms) look out for Periyasandra Circle, take a left deviation and proceed to Mandikal. From Mandikal, the hilltop is at a distance of 11 kms.
Initial plan was to start our ride at 5.00AM, but due to heavy rain we started our ride around 6.30 a.m. Though it was not so heavy rain but until we reach chikkaballapur it was study drizzling. It was an awesome ride in rain after long time.
Stopped near chikkaballapur for breakfast and after quick pit stop headed towards our destination. After taking a deviation near Periyasandra, It was time for a round of photo session.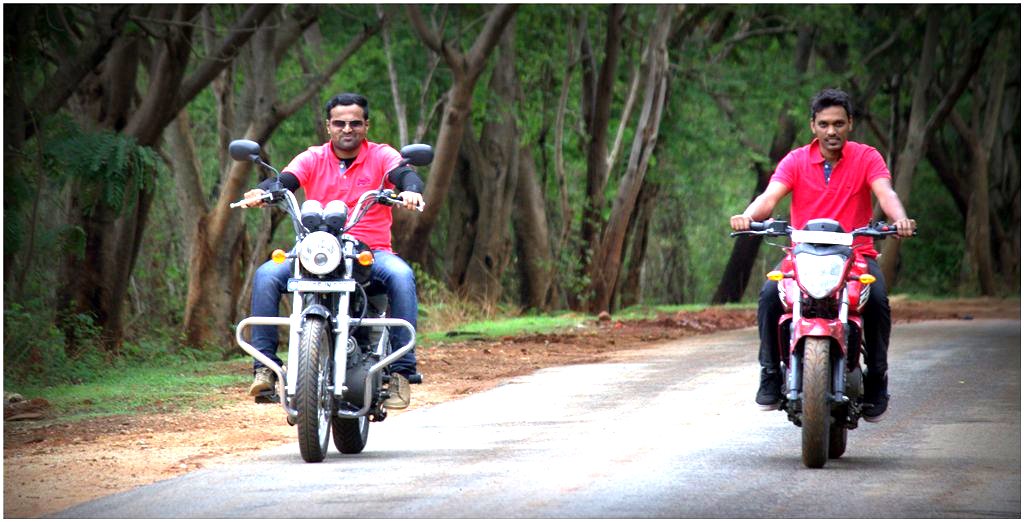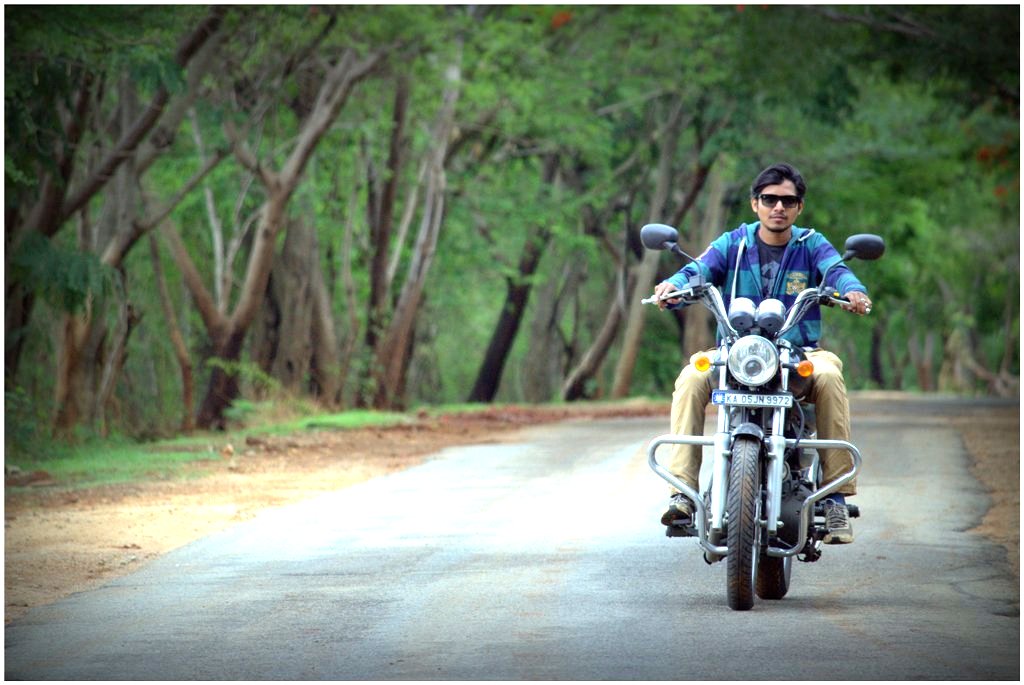 Spent some time in clicking the pics our bikes and reached Avalabetta hill top around 9.30 a.m. As of now there is no charge for parking, we can park our vehicles near the entrance and climb up to the temple. The steps will take us near the temple and from each step we can witness the amazing view of surrounding nature.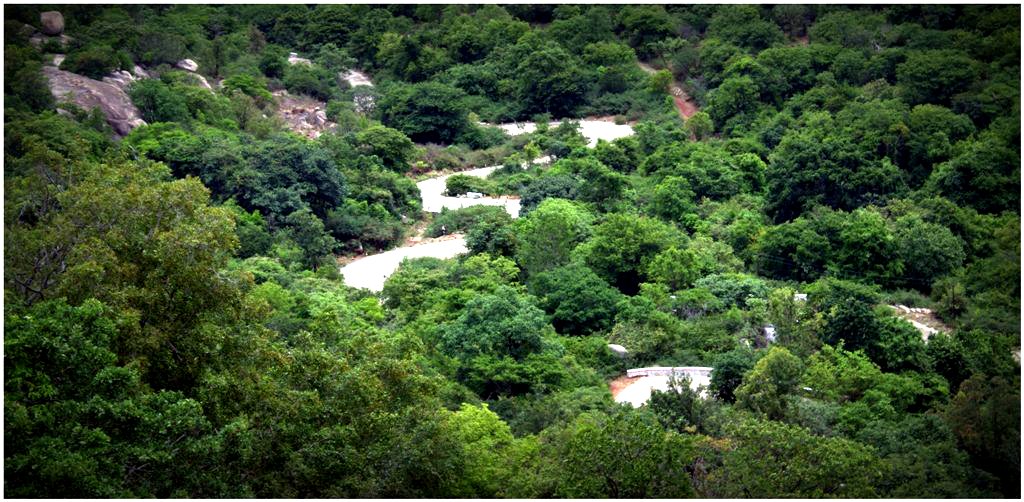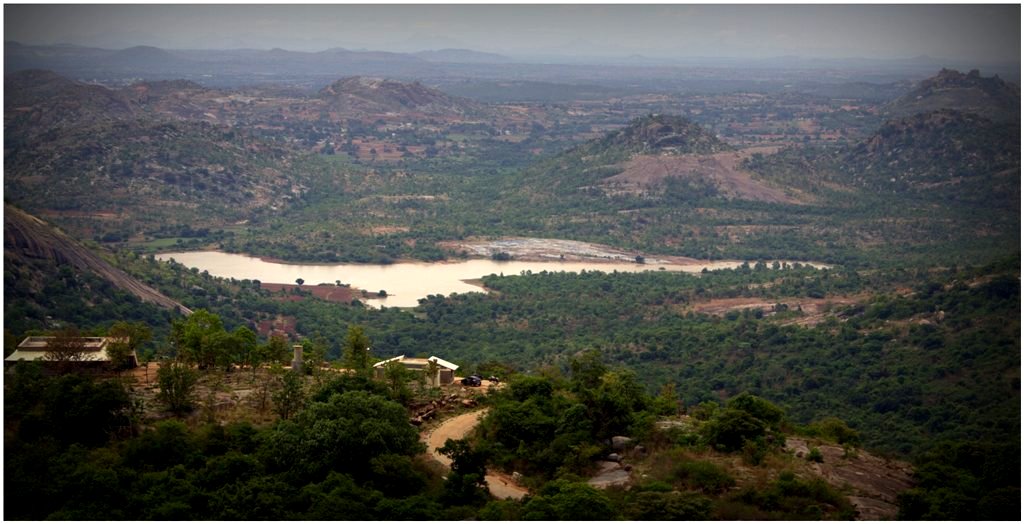 The temple is of Lakshmi Narsimha. On either side of the temples there are steps which lead to 2 different locations. If you take the steps to the left, we will end up at another temple not sure about the temple since it was closed. There is a huge rock, climbing which is challenging.
By first look of the rock got bit scared to climb, in fact I was thinking about how to get down! but gathered some courage and climbed it. The climb up was totally worth it. You truly feel being on top of the world.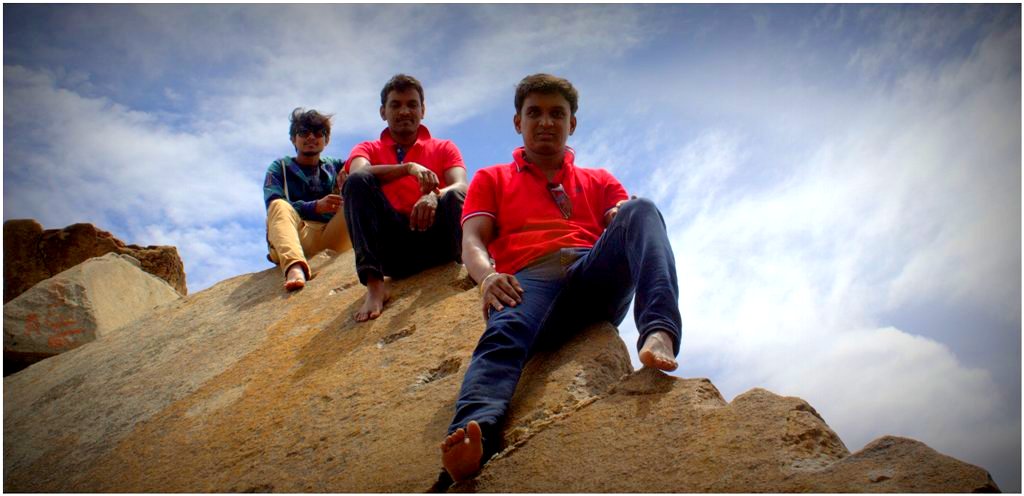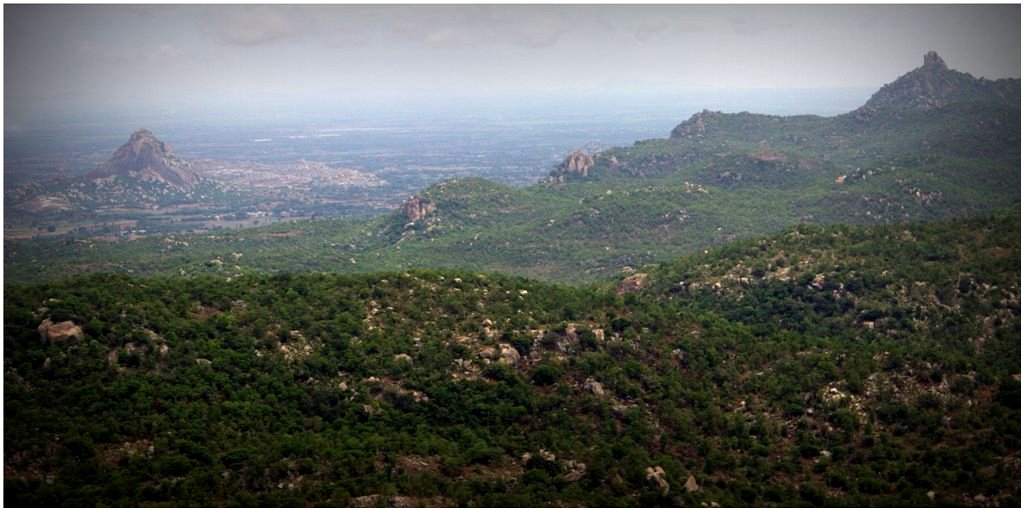 After spending some time at the top of the rock it was time to explore the second deviation. As mentioned earlier there is 2 deviations, taking the steps to right will lead you to a photography point, actually this was filled with lot of nonsense people!
People were trying some stunts near the photography point, which was not advisable, because of these sorts of people only now a day's many places are blocked for tourists.
Waited almost 1 hour to take a picture near this place..!!!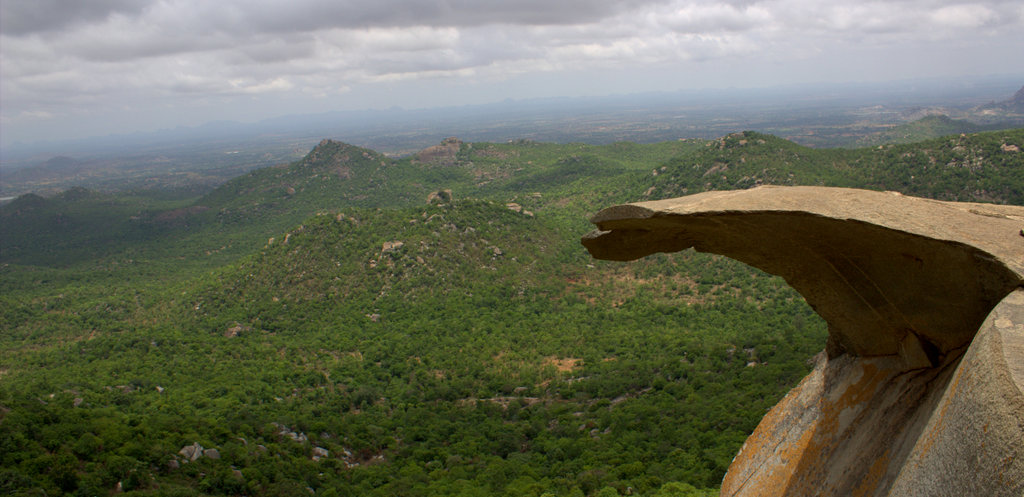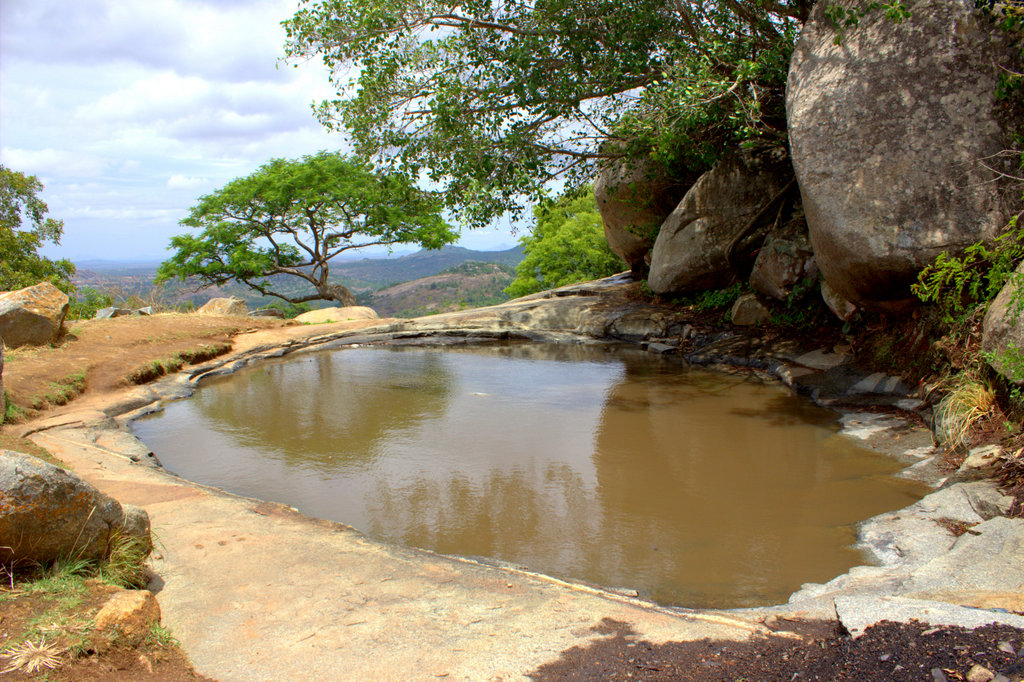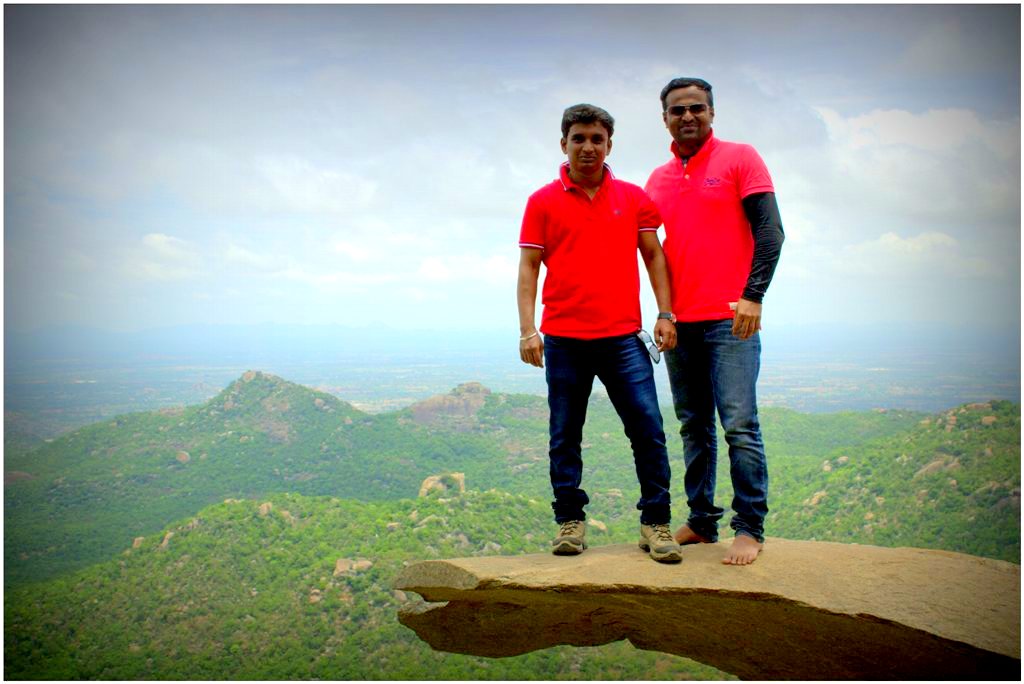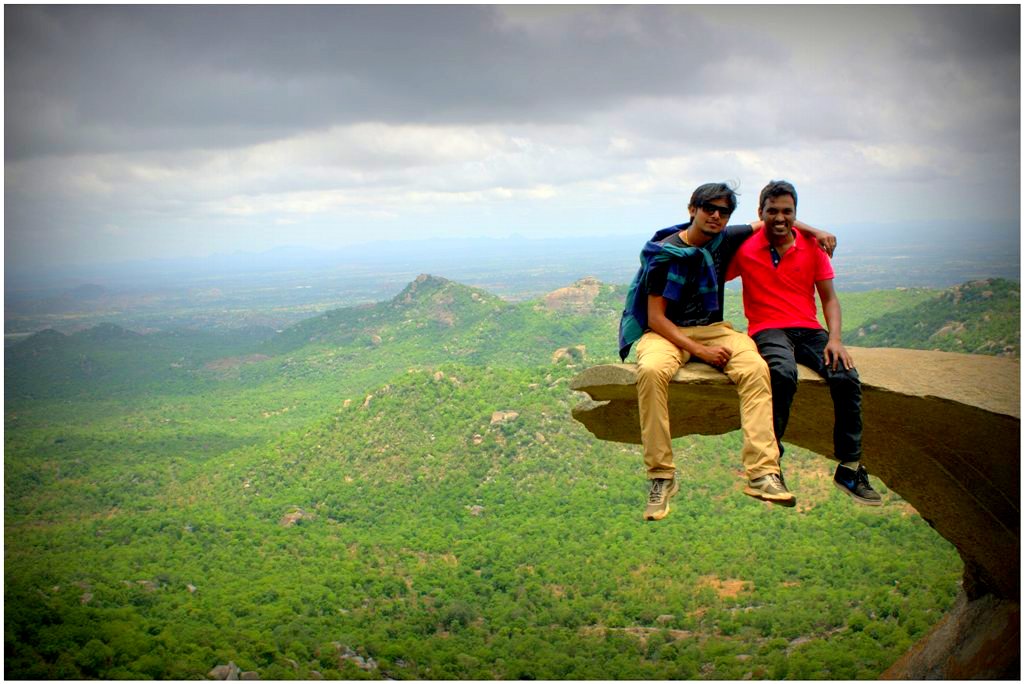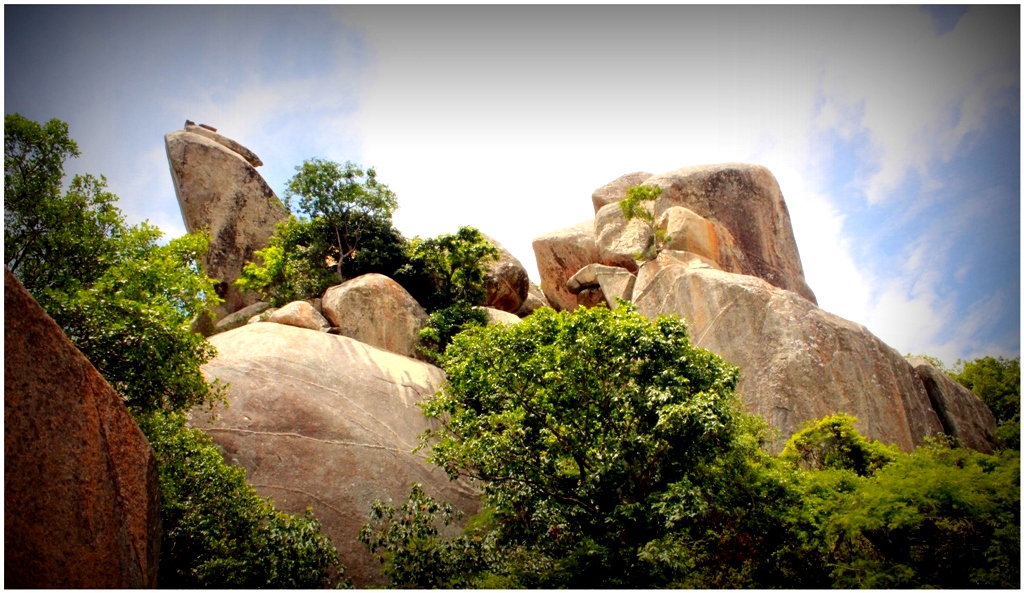 There is a guest house here which belongs to the Forest Department. For reservations and other issues, we can contact the Forest Department at Chikaballapur. The Forest Department has built a watchtower for tourists to sit back and enjoy.
After spending some quality time we headed back to Bangalore.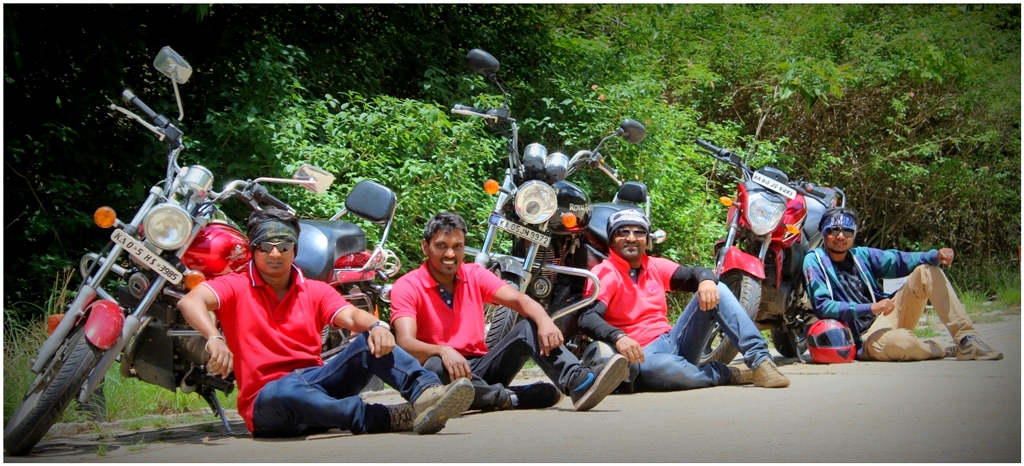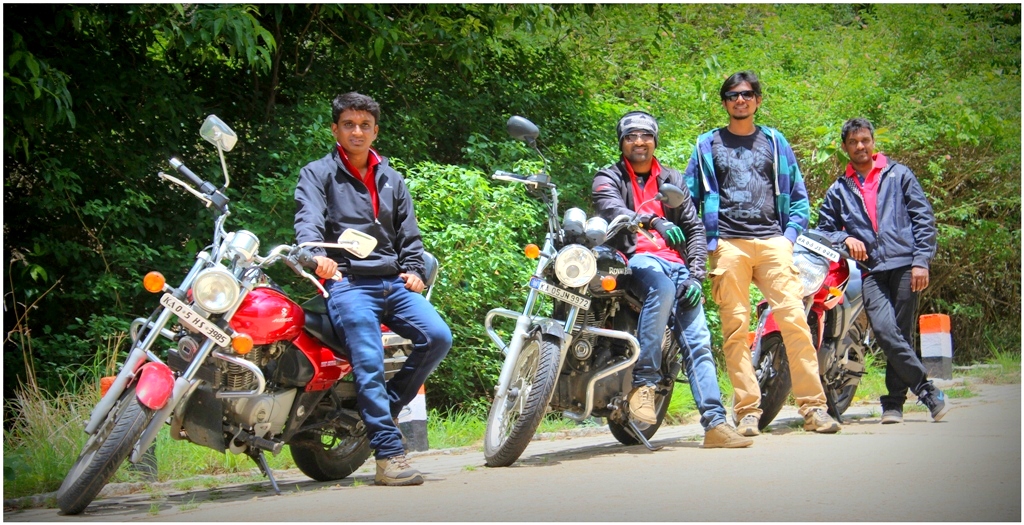 It was an awesome ride with our old buddies after long time and good kick start for monsoon expeditions.
The only difference that I could make out between Avalabetta and Nandi hills is Avalabetta is less crowded hopefully it remain like that only.