After couple of trekking around Chintamani, it was time for a Bike ride to Upparpete Betta.
Sanjay, Vikas and Varun joined me for this ride (in fact I joined them 😜). This place will be good to visit only morning time. Mist will be cleared by 9.00 a.m. or sometimes even early. From Chintamani it will take 20 to 30 minutes to reach this place.
Upparpete village is around 10 Kms from Chintamani and Upparpete betta is adjacent to Kailasagiri. This hill can be reached from two ways, one route from Kailasagiri and the other one from Shidlagatta road (but I didn't tried the other route from Shidlagatta road).
This place is not lesser than Nandi Hills or Skandagiri hills, one can witness beautiful sunrise and play of clouds. But yes, compared to Nandi Hills its not so crowded for now and not many people know about this place.
Before the entrance of Kailasagiri we need to take a left deviation to reach Upparpete Betta, the ride from this place will be off road ride! We will get panoramic view chintamani from this stretch.


Need to travel around 5 Kms in this stretch. Should be careful while raiding this stretch.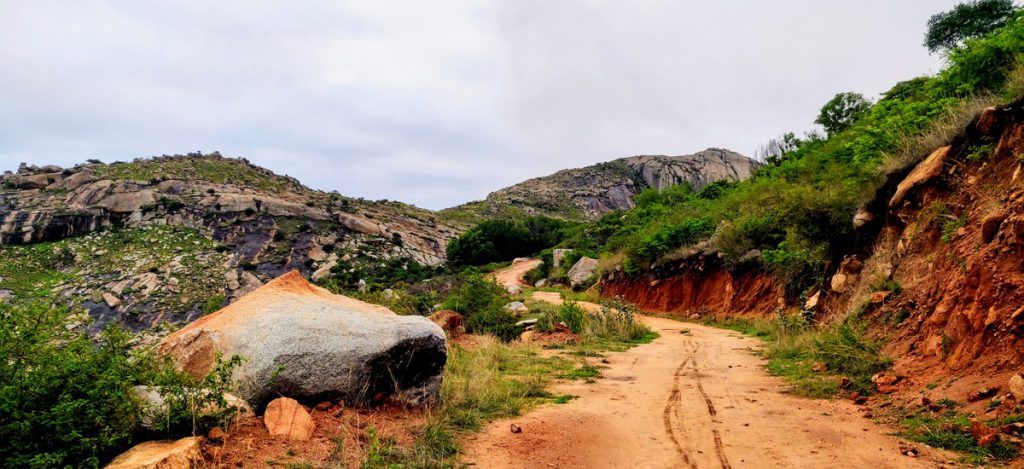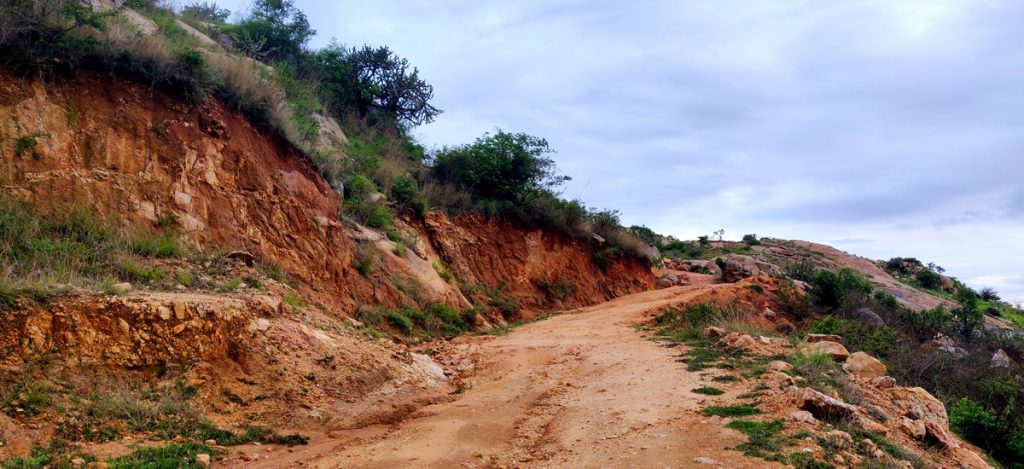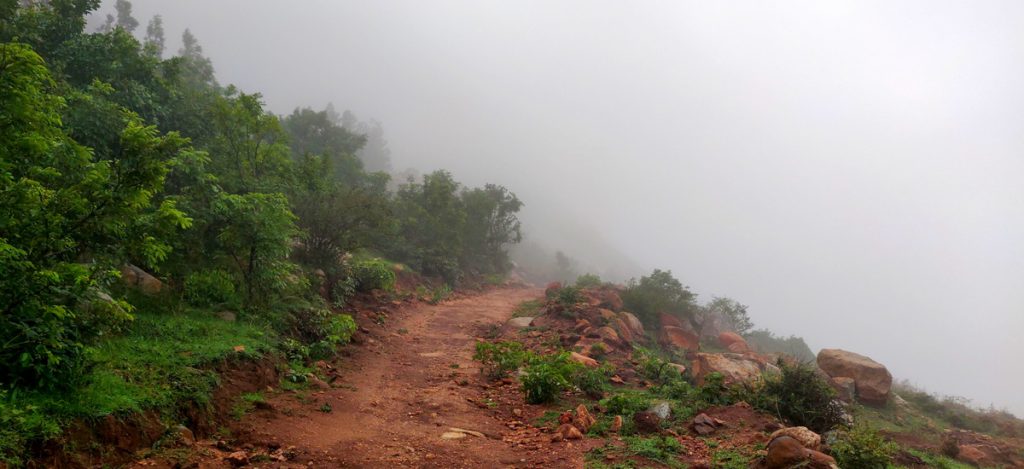 There is enough parking place (not any dedicated place for now) once you reach the end of the road. Also there is a temple dedicated to Lord Hanuman.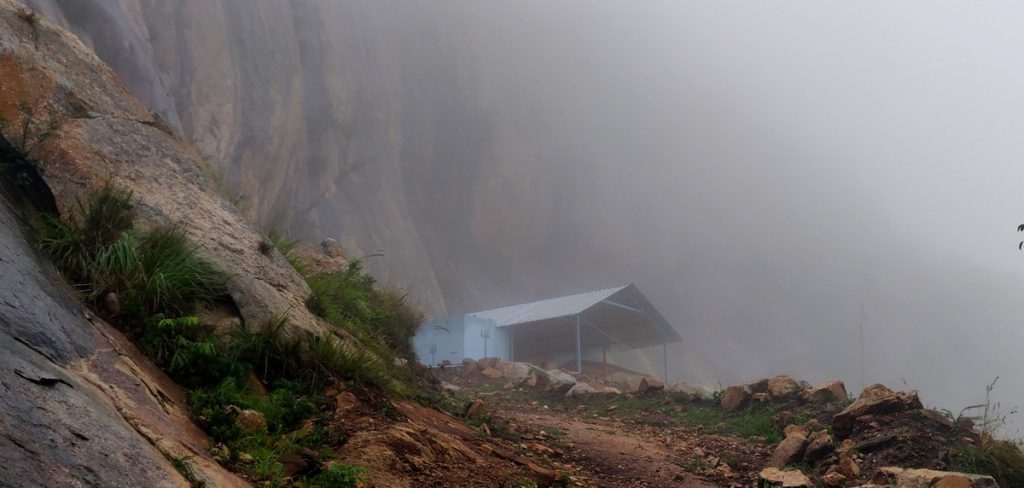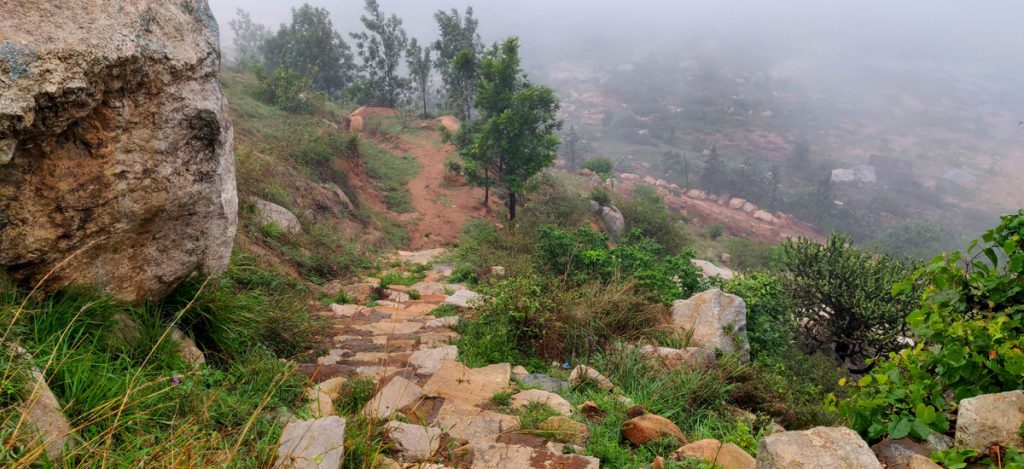 One more temple is at top of the hill, to reach that we should climb some steps and slippery rocks (slippery during rainy season). Its around 15 mins walk to reach the top of the hill (which includes my stops for photos).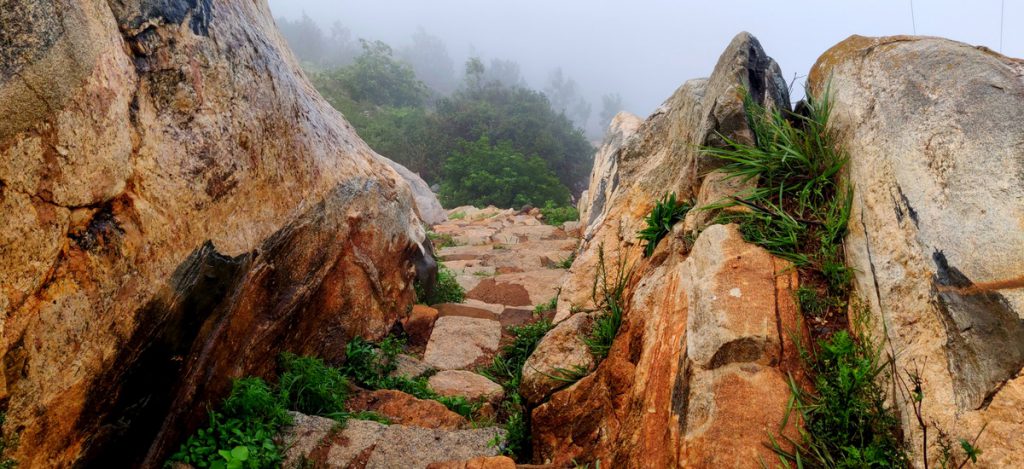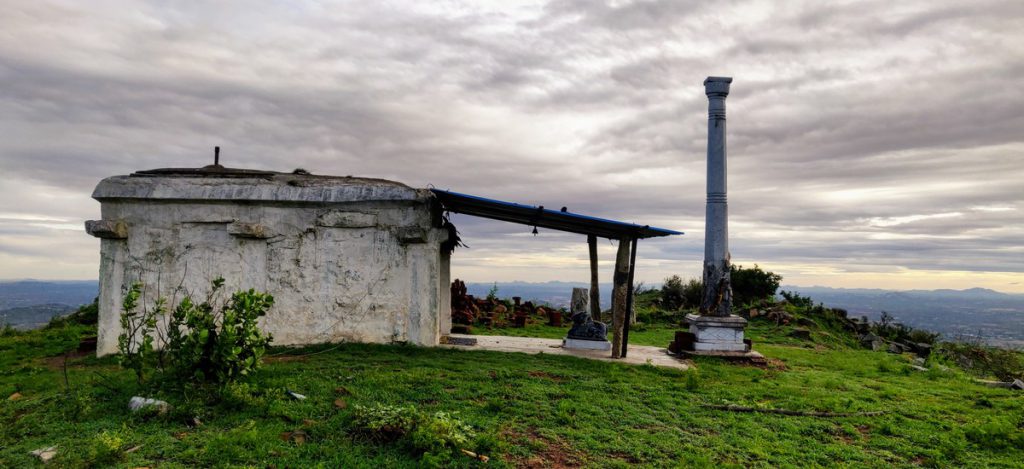 The top view of the hill is really amazing, other view of Kailasagiri betta.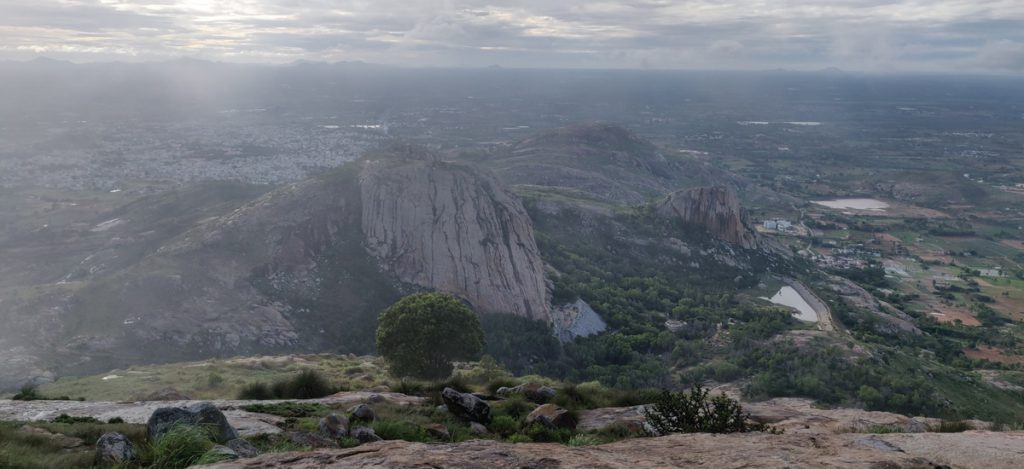 We can sit and watch the clouds playing around 😊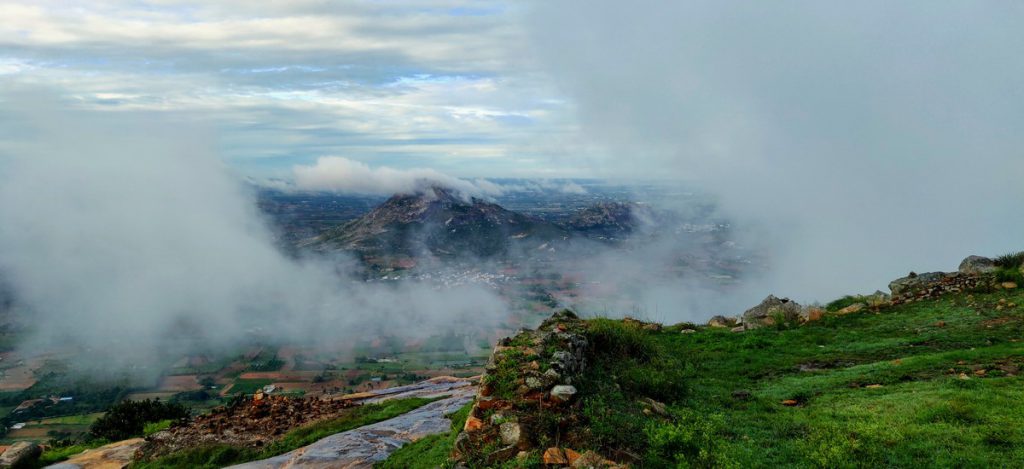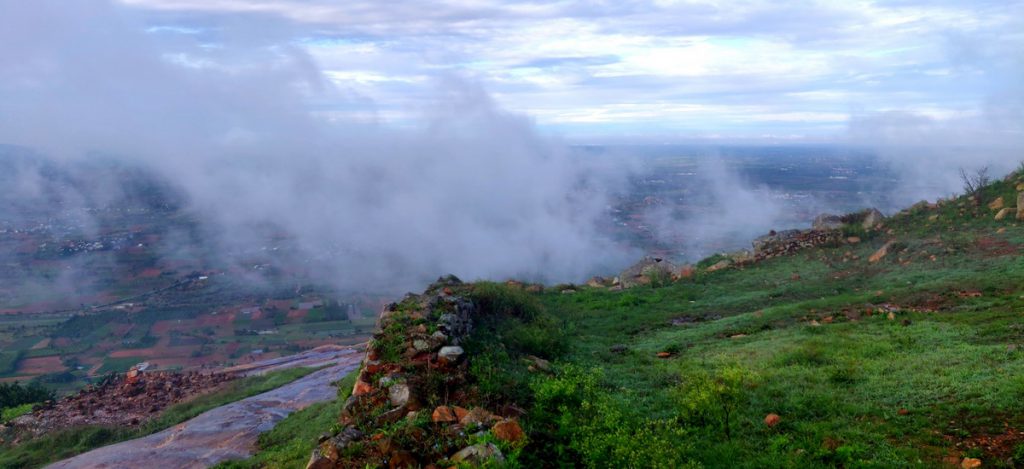 Now a days this place is become famous, observed more riders during weekends.
Good alternative for crowded Nandi Hills or Avalabetta around Bengaluru.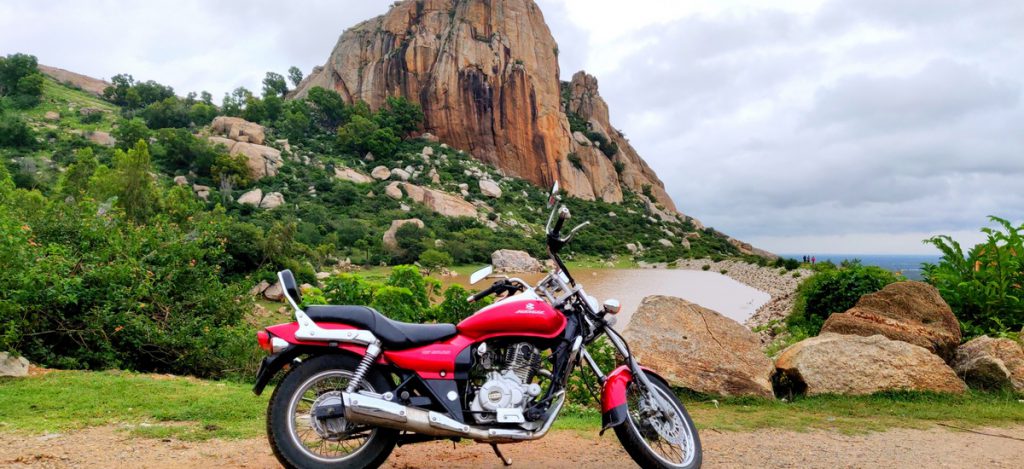 Once this ride was done, next plan for the next weekend was to trek this Upparpete Betta covering Sri Kadu Malleshwara Betta and Kailasagiri.
Distance from Bengaluru
–
83 Kms
Road Condition
–
Very good (Only last 5 to 6 Kms is mud road)
Route Map
–
Click here
Nearest Town
–
Chintamani
Fuel Station
–
Plenty of options are there, last petrol bunk is around 7 Kms form destination
Resturant
–
High Dine (Very good family restaurant)
MSV residency, Kanampalli – Chintamani
Near by places to visit
–
Kailasagiri, Kaiwara