Kailasagiri hill is famous for its cave temple of Lord Shiva, it is one of the weekend gateways around Bengaluru. This place is around 85Kms away from Bengaluru, nearest town is Chintamani.
My previous visit to Kailasagiri was limited to temple visit, but this time got an opportunity to trek this beautiful hill. After exploring Sri Kadu Malleshwara Betta and Ontikal Betta (adjacent to Kailasagiri) it was time to reach top of Kailasagiri.
This time Chinmay joined me for trekking to Kailasagiri 😊
Plan was to start trekking around 6.00 a.m. and complete it before it get too Sunny!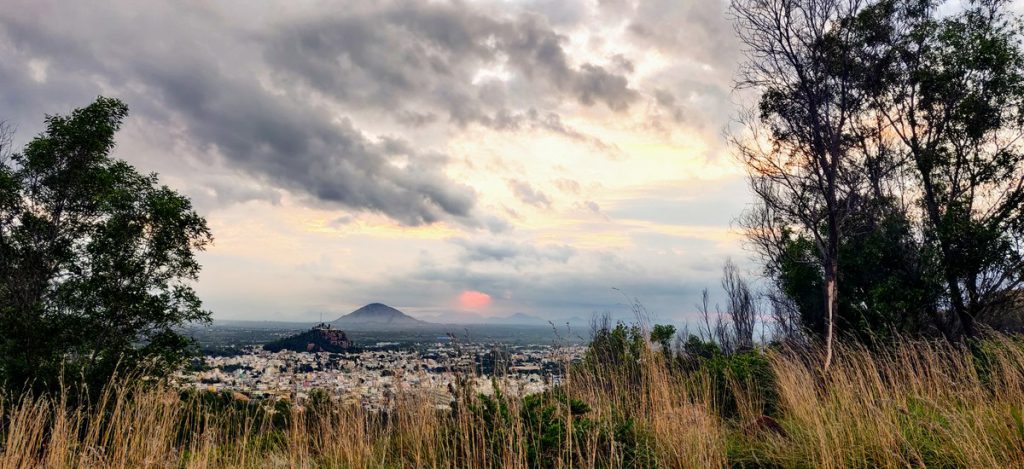 Trek started from entrance of Kadu Malleshwara Betta, it's a same path towards ontikal betta and need to take a deviation to reach Kailasagiri. Initial trek is quite easy (will become difficult if we miss the path).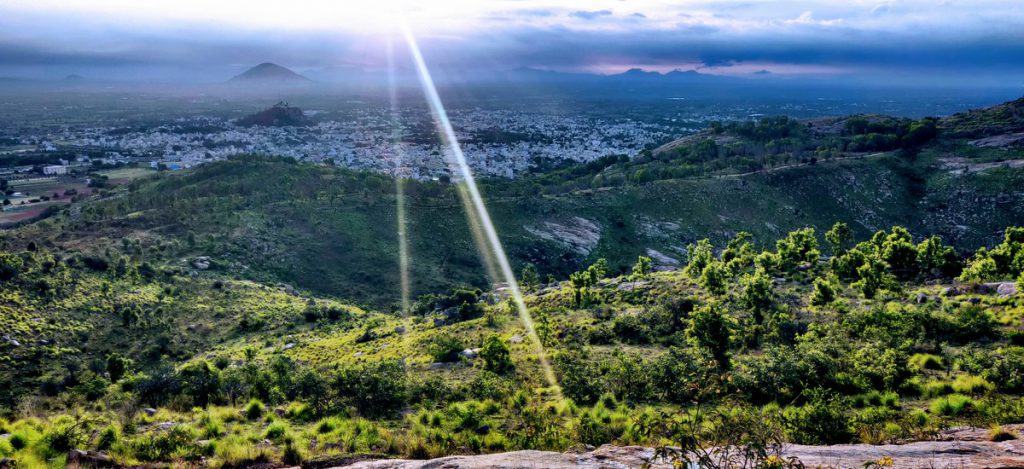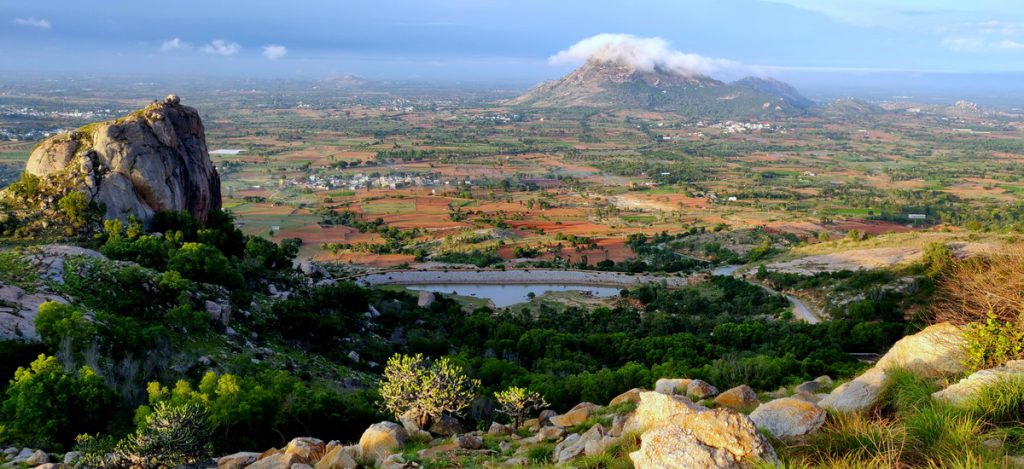 Trek distance is not more than 5 Kms and can be completed with in 2 to 3 hours depends on number of stops. Route taken is not the regular one to Kailasagiri temple and its not much explored as well.
Reached our destination without much hassle, spent some time capturing photos around. Surrounding place was looking beautiful from this point, especially Mylapur betta 😊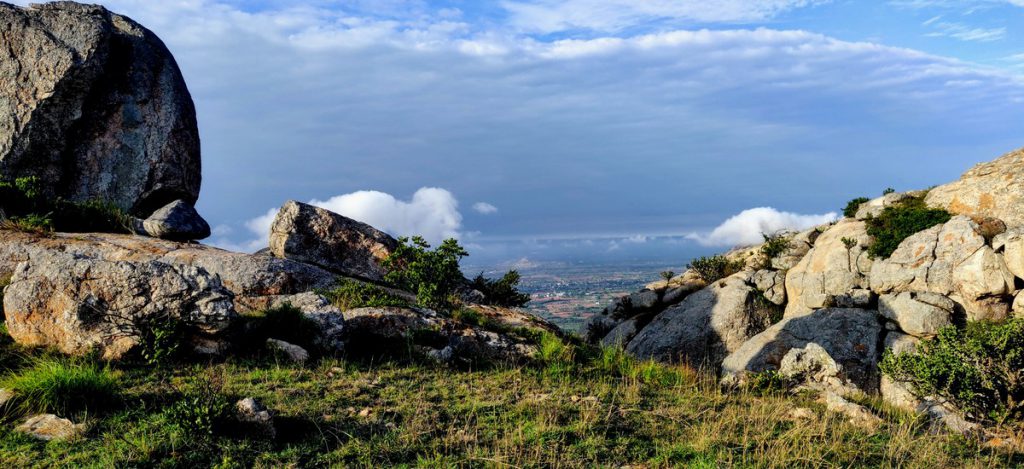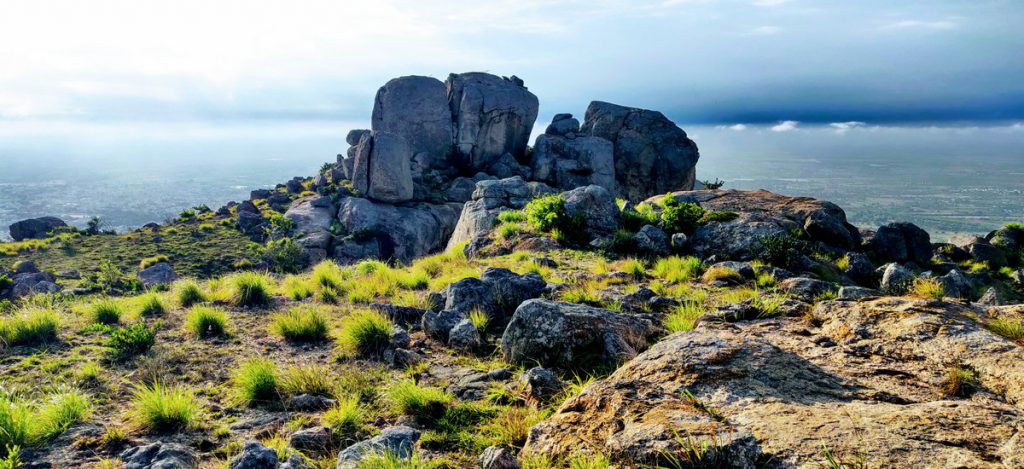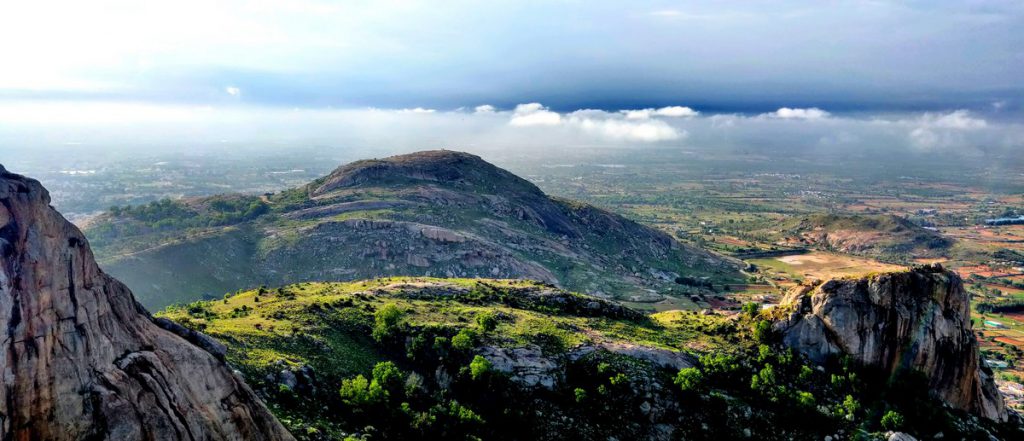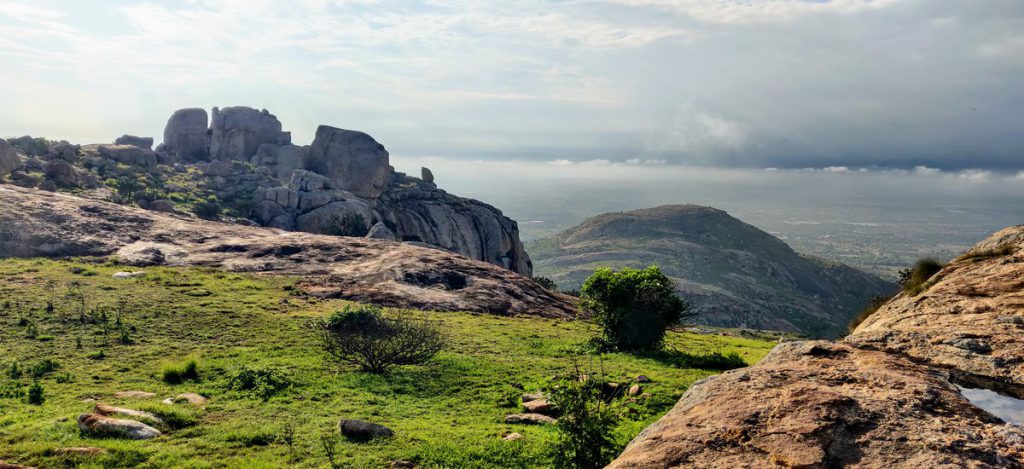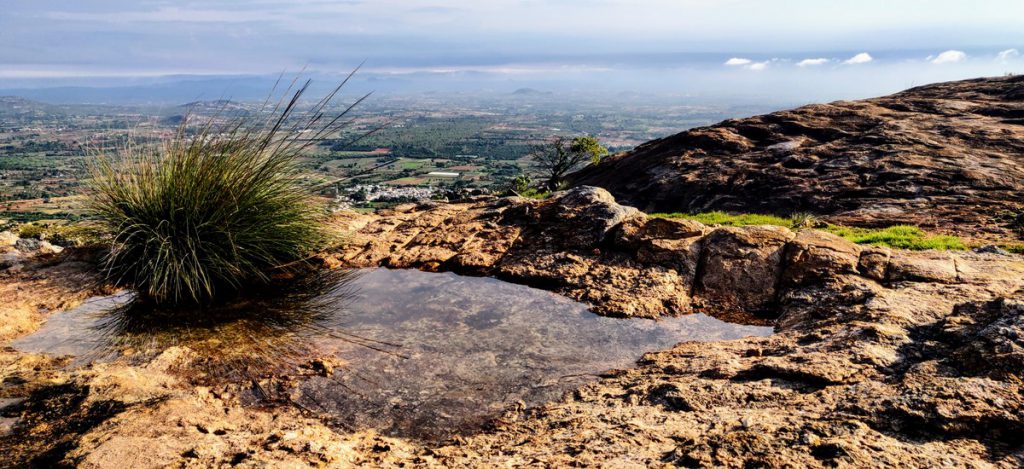 One more trek completed and next plan was to hike all these hills at one stretch.