After visiting Gandikota and Belum Caves came back to Kadiri, there was not much plan for our remaining days stay at Kadiri and my cousin told about this place which is around 26Kms Kadiri.  Thought it's better to visit this place than sitting ideal at home.  Started towards big banyan tree and took almost 40 minutes to reach our destination.
Was in assumption that even this place will be well maintained as in Bengaluru, but it is not!
Even though it's a world's biggest banyan tree it's not well maintained and visitors are not allowed to go near the tree like in Bengaluru. The tree is totally covered by fens.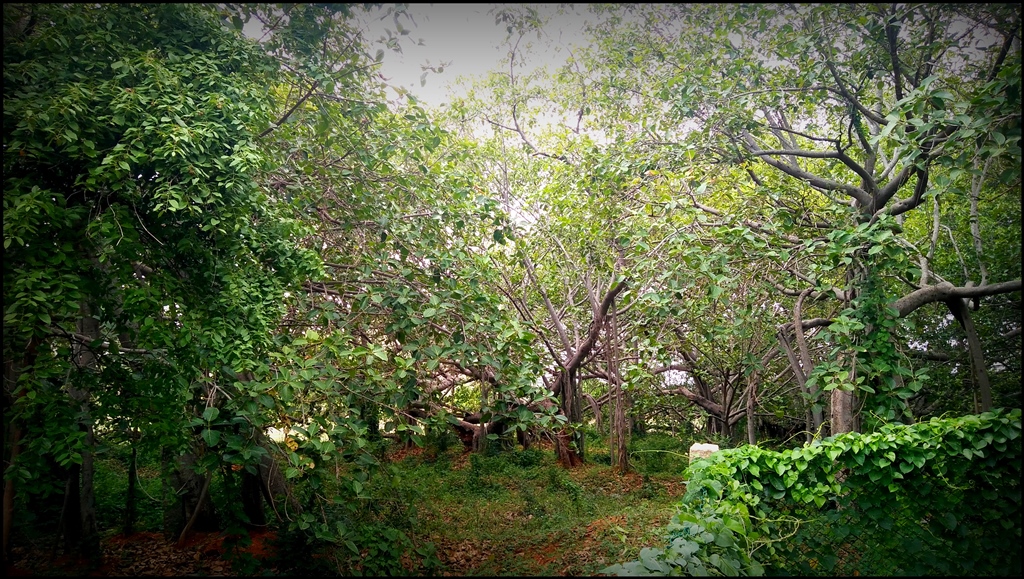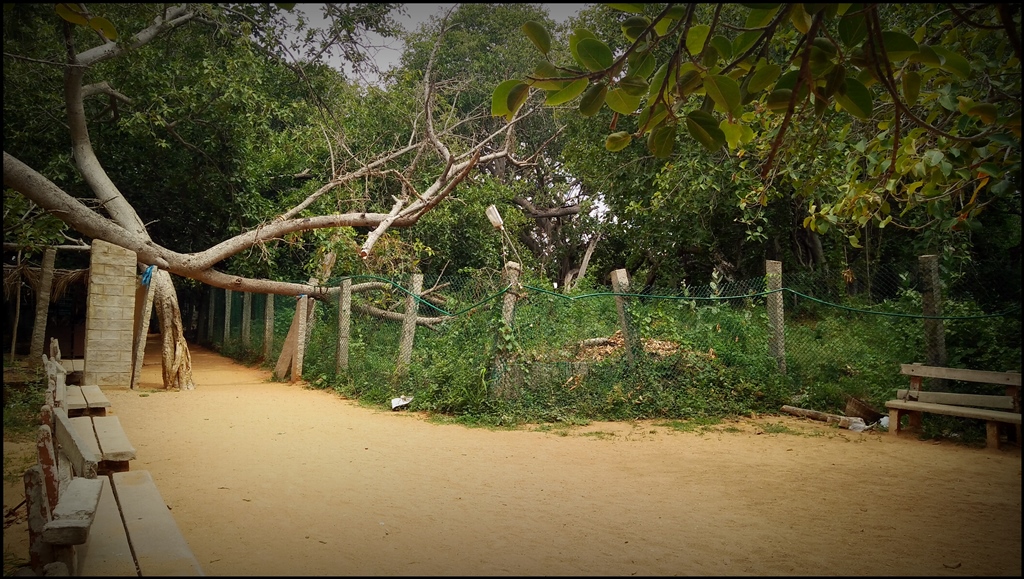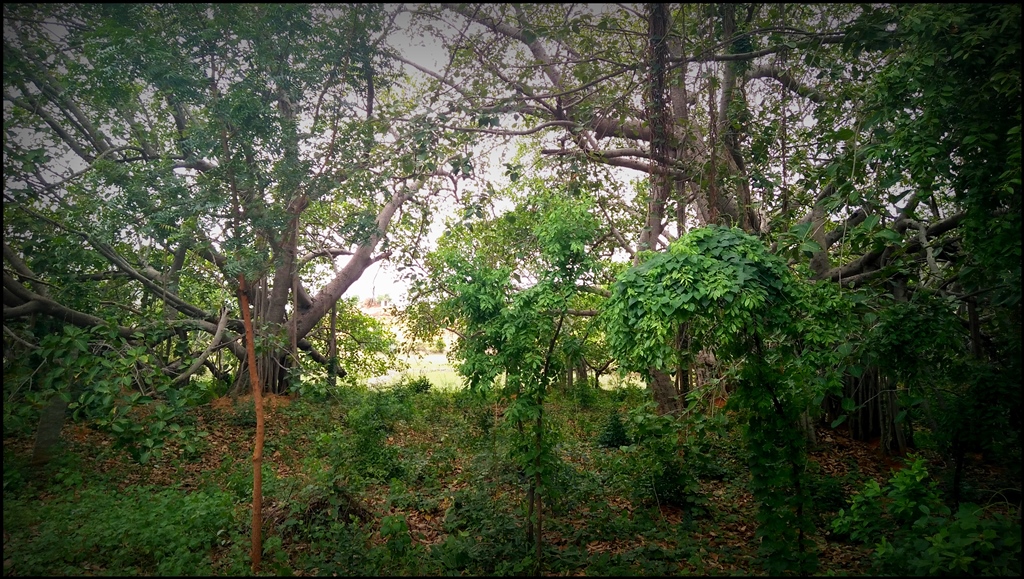 Visitors are only allowed to visit the temple near this place. To visit this temple they will charge Rs.5/- per person.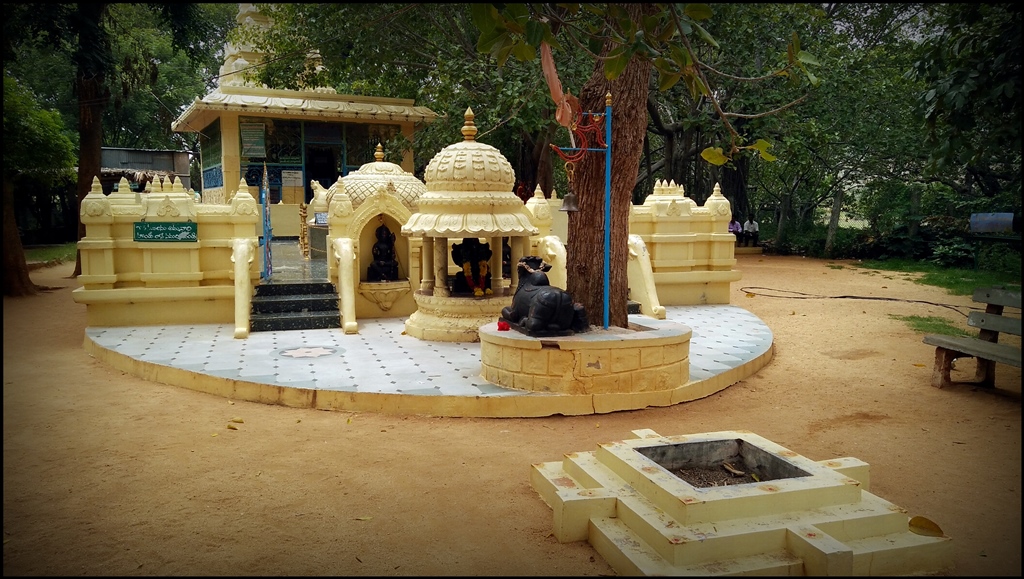 About Thimmamma Marrimanu tree: The Thimmamma Marrimanu tree , located in Anantapur district of Andhra Pradesh , is located about 25 km from Kadiri town . The tree's branches spread over a land of 5 acres and it has a cover of 19,107 sq mtrs . There is a small temple built under the tree which is dedicated to Thimmamma . An account of her life is made in Telugu language and it is kept at the shrine.
In 1989, It is recorded as the biggest tree in the Guinness Book of World Records.