Trip around Honnavara was planned and organized by Guru. As per plans we were supposed to gather near Mejestic Railway station @ 9.30 p.m. As usual and as always we were bit late (I call it as a bit..:P) and reached Majestic by 10.30 p.m. I must tell about the craziest auto ride to reach Mejestic. Since we were bittt… late, we decided to hire an auto instead of waiting for bus. We got into auto from Hoskere halli. We 3 (Varun, Guru and me) were totally scared by the auto speediness and were thinking we won't reach our destination for sure and in case we did, we won't be in a good condition to start trip. Finally by god's grace we could able to make out to majestic safely in good condition. This time it was a TT we had hired for the trip. We were a team of 11 members for this trip (Guru, Varun, Mirza, Vijay, Asit, Vinod, Pavithra, Ashwasan, Jayashree, Sowmya and me).
As soon as all gathered, we started our journey @ 11.30 p.m. All of us were too tired due to hectic work schedule at office and due to horrible traffic, we all had exhausted completely on the way to pick up points. We were literally waiting to start our journey and have some sleep in TT.
Plan was to reach Kumta where we booked Home Stay and then visit Mirjan Fort. Kumta is around 460 Kms from Bangalore and easily its 10 hours journey. With many quick stops for tea reached our destination "Eden Home Stay" around @ 9.30 a.m.
We had our breakfast at home stay and started to Mirjan Fort as per our plan which was almost 10Kms from our home stay. We reached there around @ 11.00 a.m. which was very bad time to visit the place as well as to click photos. Usually I prefer early morning or evening times to click photos. Place was good, but it was too hot to feel the goodness of the place (Can't expect cold breeze in costal part that too at that lazy hours of hotness at 11.00 a.m.)
History of Mirjan Fort: Believed to be built in the 16th century, the actual history of the fort is still unknown though there are many legends on who actually built the fort. The most famous one is the story of Queen Chennabhairadevi of Gerosoppa or famously known as the 'Pepper Queen' who controlled the pepper business through this fort. But as per the board at the entrance of the fort, it is built by Sharif-Ul-Mulk who was ruling Ponda as the feudatory of the Adil Shahi Sultan of Bijapur. The fort served as an important port for overseas trade during the medieval period. Currently the fort is maintained by the Archaeological Survey of India (ASI) as a protected monument.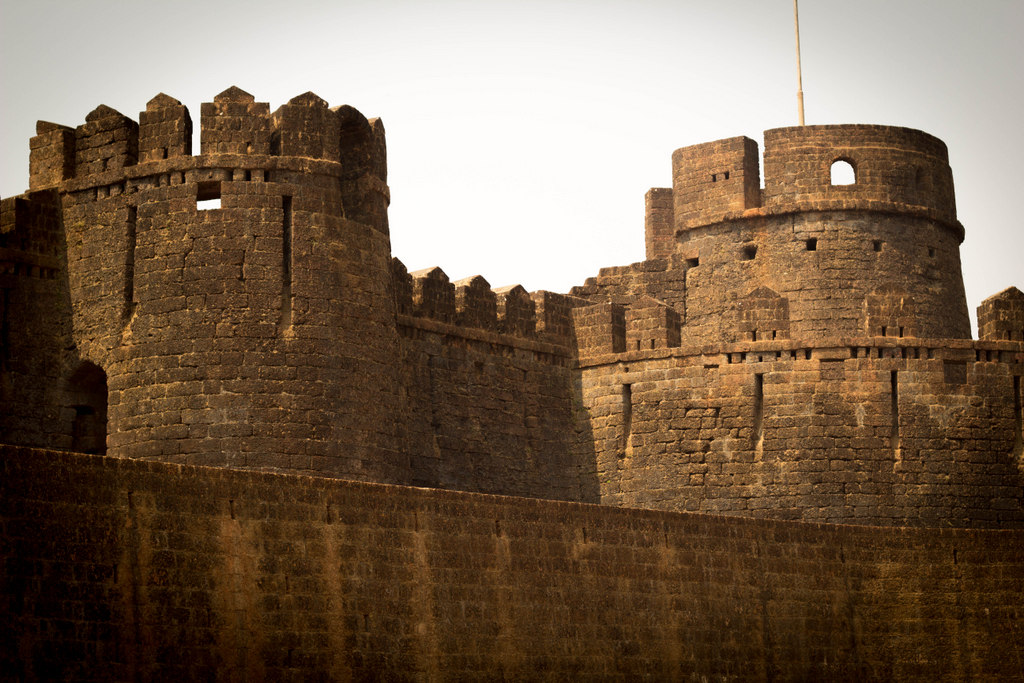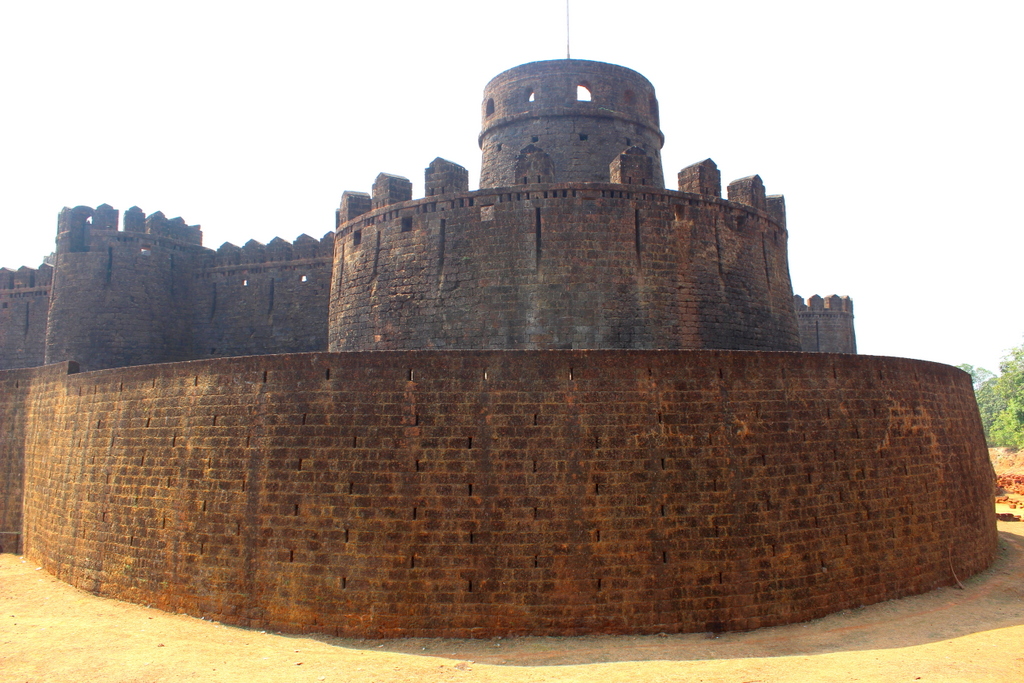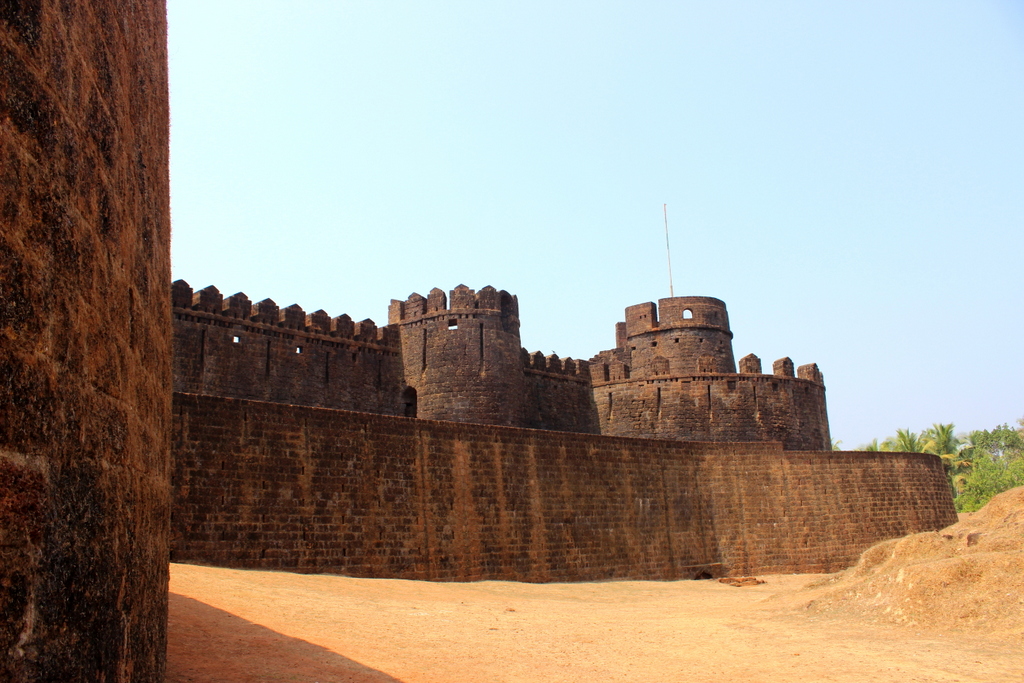 Best time to visit the fort is during monsoon, as you will get to see the fort full of green grass and will be awesome to look into fort covered with greenness. We were at the wrong time in the right place… and hence could not feel the nature's beauty as like in pics (of this place as in Google).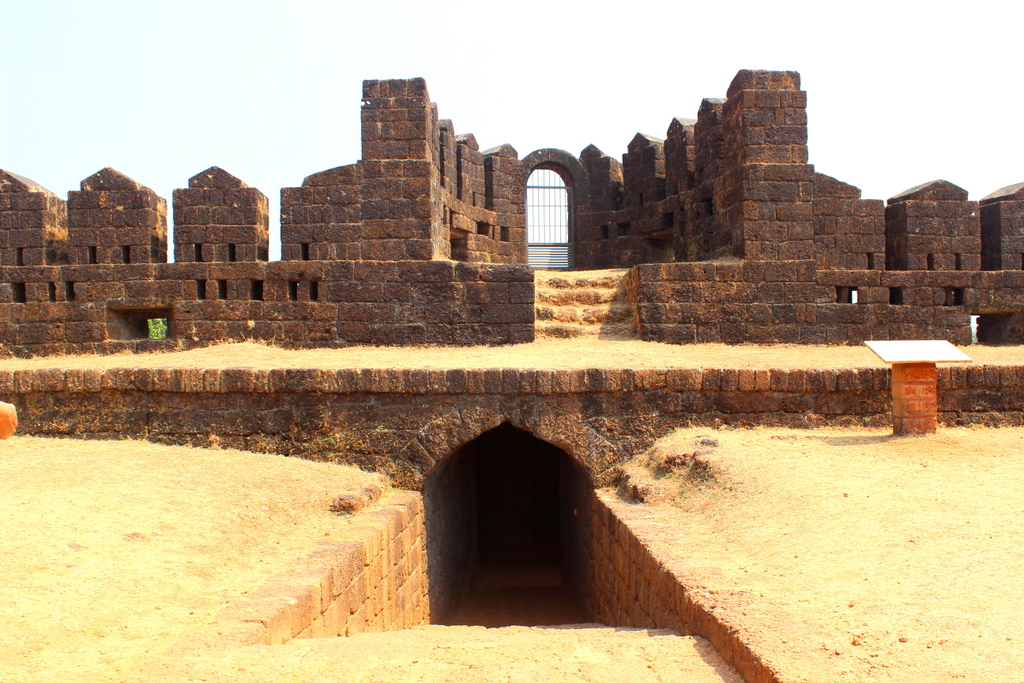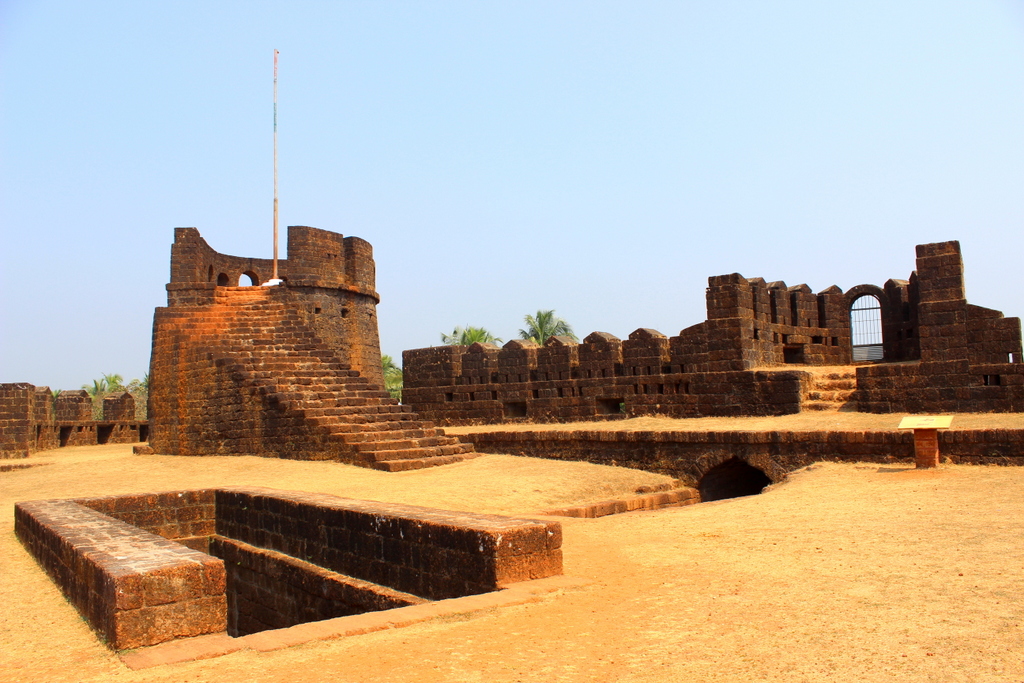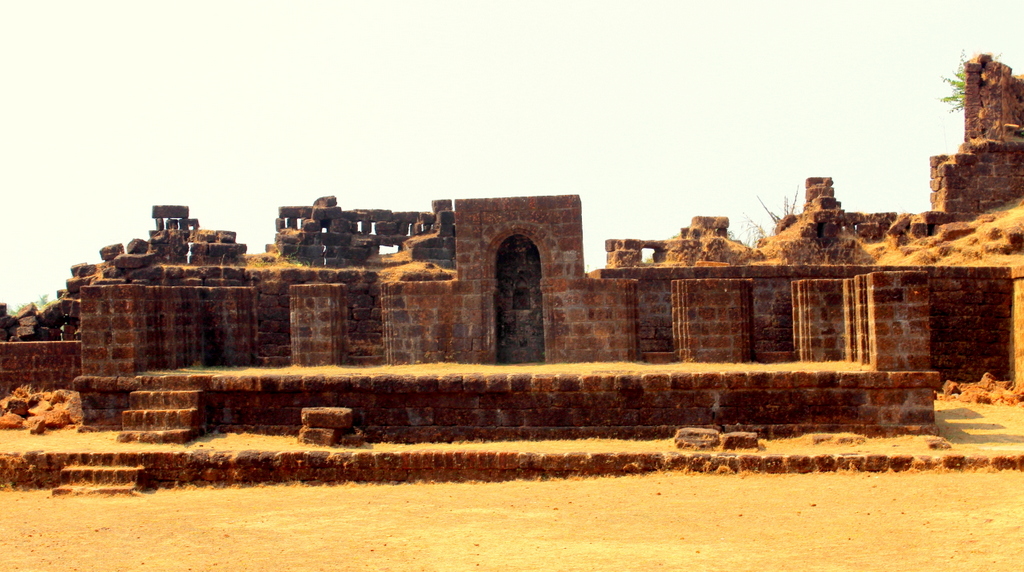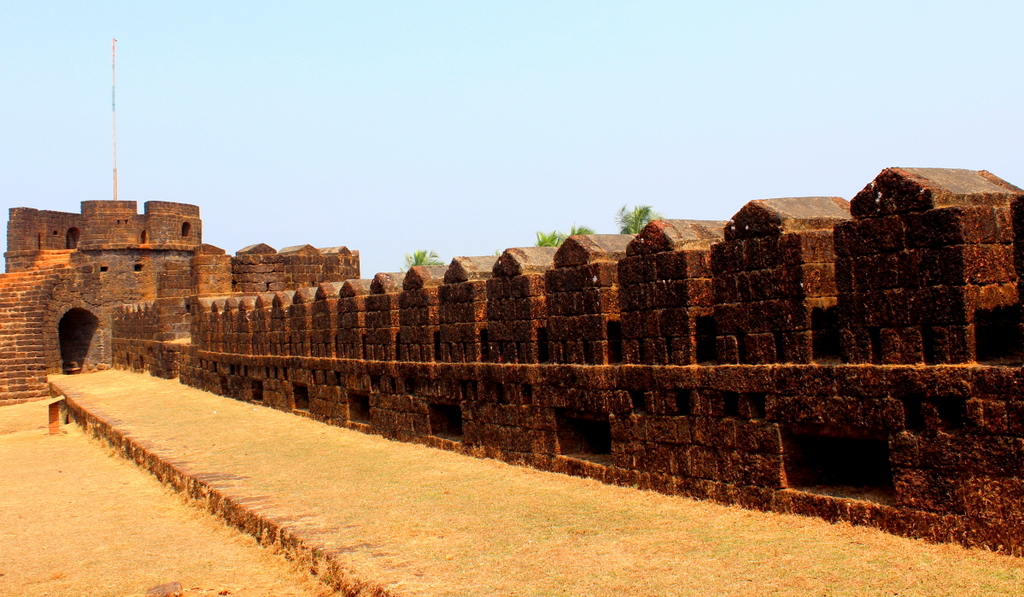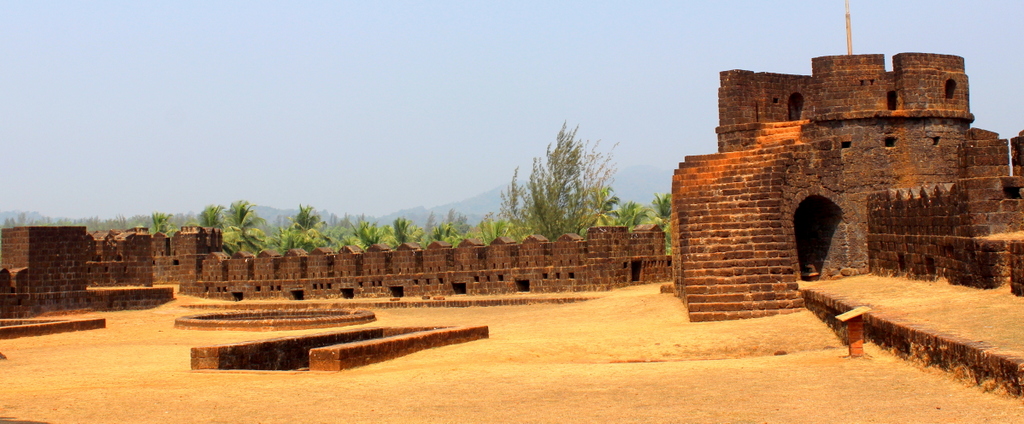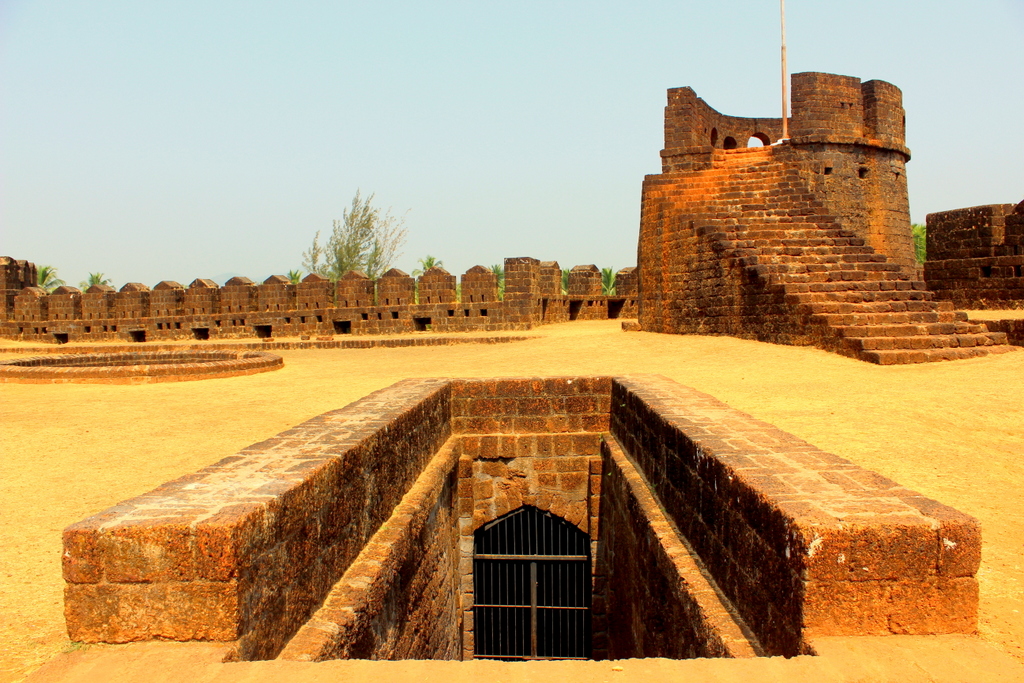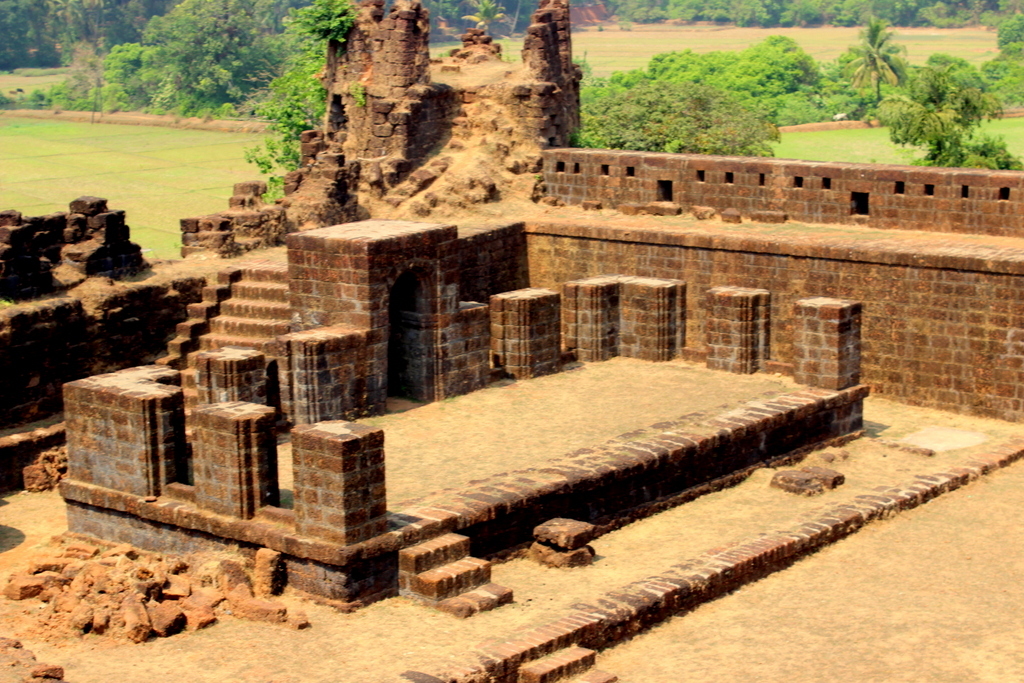 So when you are in the right place at wrong time, the only option remains is at least capture the moments. Got couple of pics which came out well. After some circus with the camera timer set for 10secs, and I got below pic which is One of my all-time favorite clicks.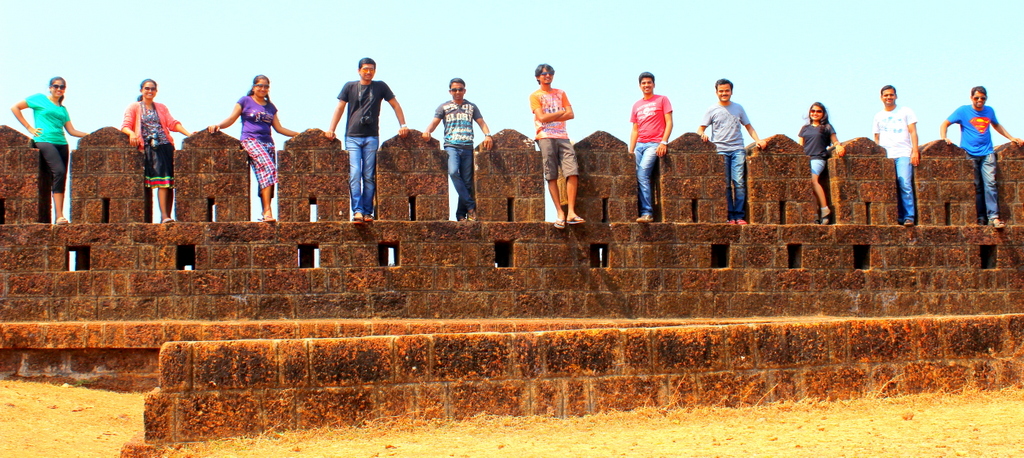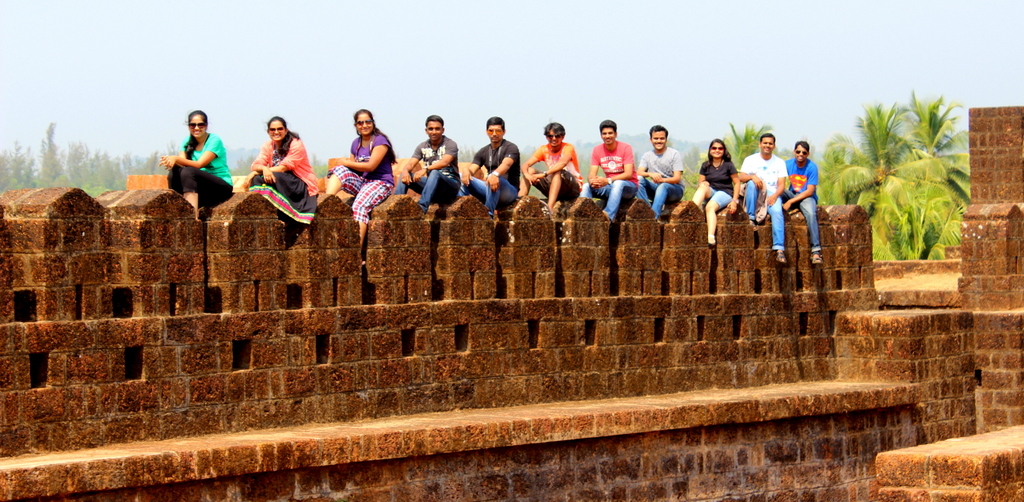 I should thank everyone for baring me in such a hot weather on the fort posing for camera. I made them to wait there for atleast 15 mins to get the good click.
Spent some good time roaming around the fort and then started to our next destination Apsarakonda beach, plan was to have lunch at this beach and reach Ramanagindi beach by sunset time 😊