It was long time I went out on my bike for a long ride, wanted to go out for a ride. Friday evening I called Guru and asked about his plan for weekend, he said he is free and ok to join me for a ride. Called another friend Srinivas and asked him if he is interested to join us or not. Even he said ok. It's all set for the ride, we have decided to start early in the morning.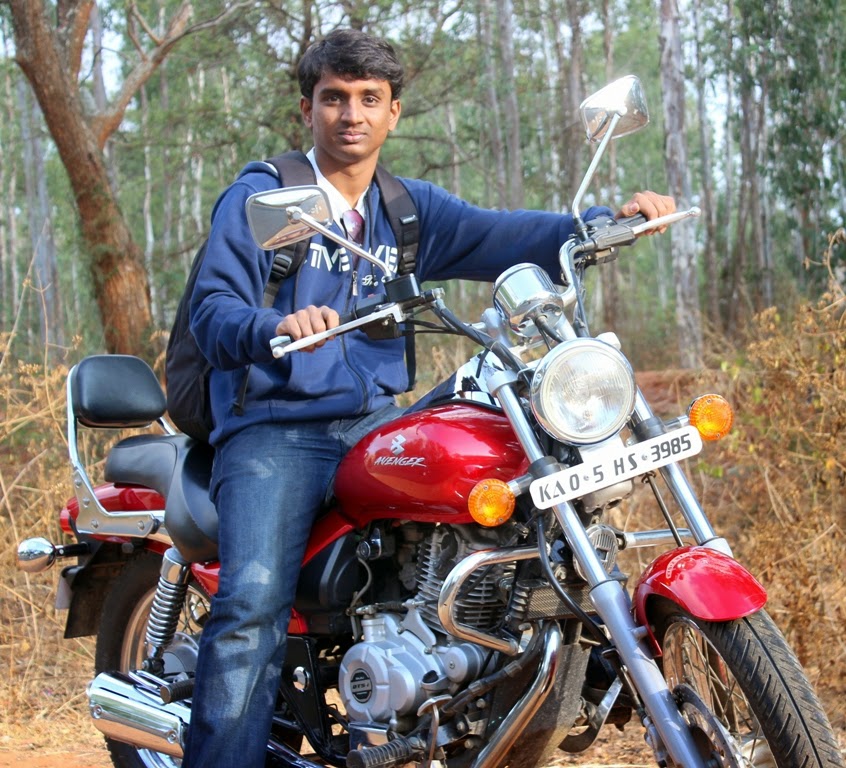 Saturday morning Srinivas joined me near my home @ 6.30 AM and on the way we picked Guru. We have plenty of options to reach Savandurga. We can take Bangalore – Magadi road, Bangalore – Ramanagara Road then from Ramanagara need to go towards Magadi (it's quite long distance), or on the way to Ramanagara after Rajarajeshwari medical collage need to take right towards big banyan tree (we thought of taking this route while coming back), We took Tavarekere route to reach Savandurga. Near Kengeri need to take right towards outer ring road, then near Shell petrol bunk need to take left, its one straight road which joins to Tavarekere. Usually I prefer this road for bike ride, not much traffic in this road, bit lonely too and good for jolly rides. From Tavarekere again it will join to Magadi main road. Once we reach Magadi need to take Ramanagara road to reach Savandurga. After 10 Kms from Magadi towards Ramanagara we will get place called Nayakanapalya. Again from Nayakanapalya we need to take left to reach Savandurga. It's around 3 Kms to reach. Road is not that good, but work was in progress. But still it was nice ride after long time.
Its around 50 Kms from Bangalore, can reach in 1.30 hours to 2 hours (depending on number of breaks)
About Savandurga:
Savandurga hill is considered to be one of the largest monolith hills in India and the trip is best for Trekking and good weekend getaways in Bangalore. Savandurga hill is located at an altitude of 1226 m above the sea level. They serve as the base for pilgrims who come to visit the Narasimha Swamy temple, situated at the base of the hills. The paths leading to these hills are quite uneven and thrilling. Thus, they make it to the wish-list of the rock-climbers, cave-explorers and adventurers.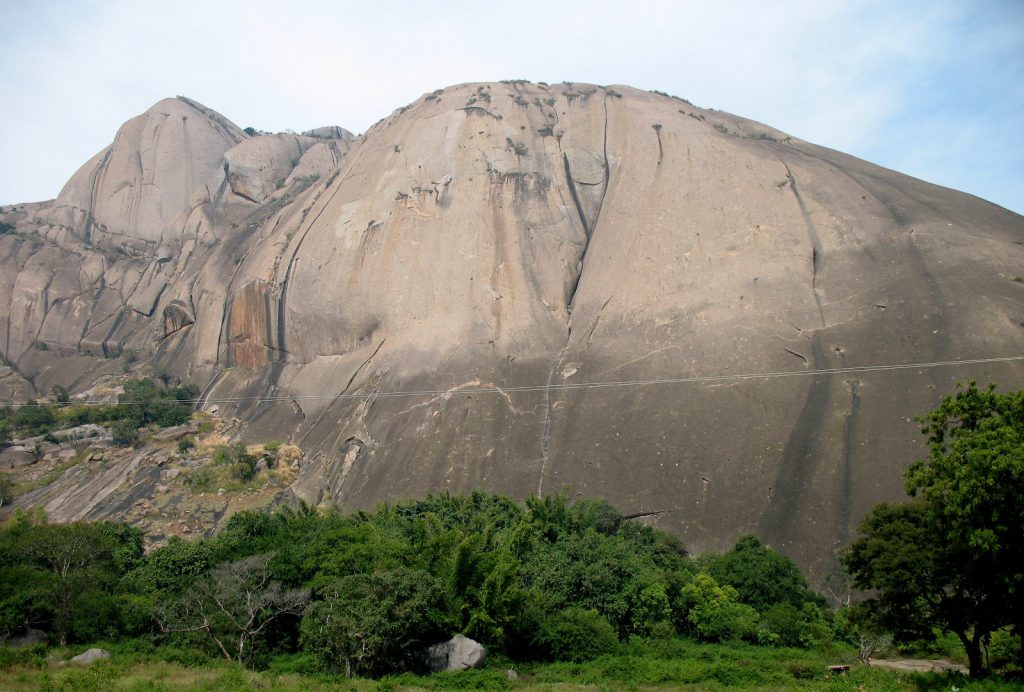 We reached Savandurga around 8.00 AM, since it was not planned day out we not even had our breakfast and didn't arranged any alternatives too. Near temple we will get few shops who sell some snacks, purchased some snacks and without any delay we started climbing the hill. We will find arrow mark which shows us the better path to climb. If we won't follow the arrow mark then definitely we need to struggle and we will be in danger. It will take minimum 1 hour to climb the hill and reach the peak, but still it depends on our stamina and number of stops which we take in between.
Few forts are built on the fort. History tells that Kempegowda built this fort. We can see few foot prints of horses too near one point.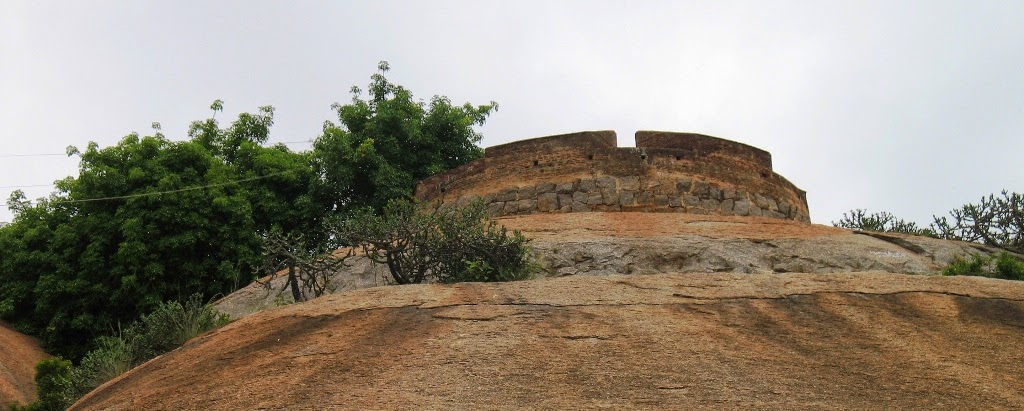 From this point if we look around we can see the back water of Manchinabele Reservoir, I just like that view. If the Reservoir is full hopefully it will be more beautiful. Most of the time it won't be full (this was the 5th time I was climbing this hill, but all the times the reservoir was dried out or half filled).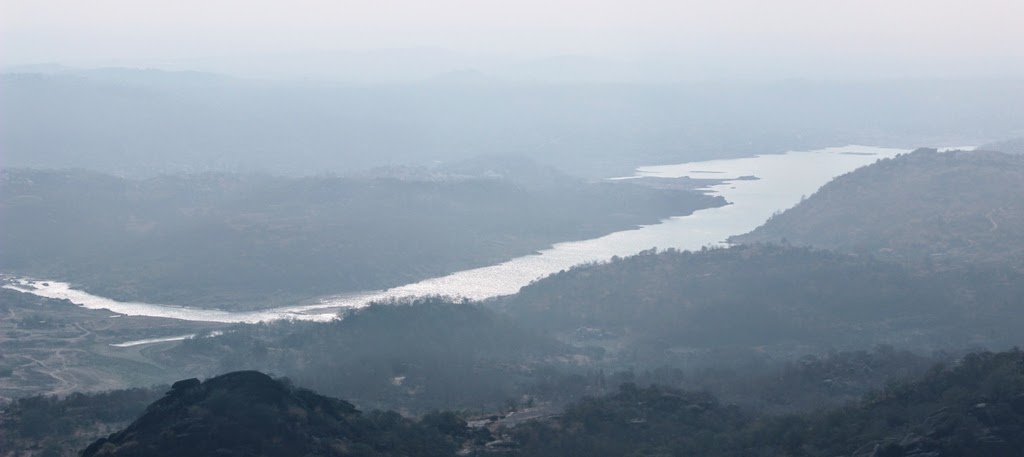 We were not in any hurry just enjoying the beauty of the nature around and the cold breeze. Spent some time to click pics to (as always :D).
At one point we will get flat route and some Mantapa is built in that place, don't know exactly for what purpose it built. As I heard from people, soldiers use to take rest in this place. It's really simple and beautiful place.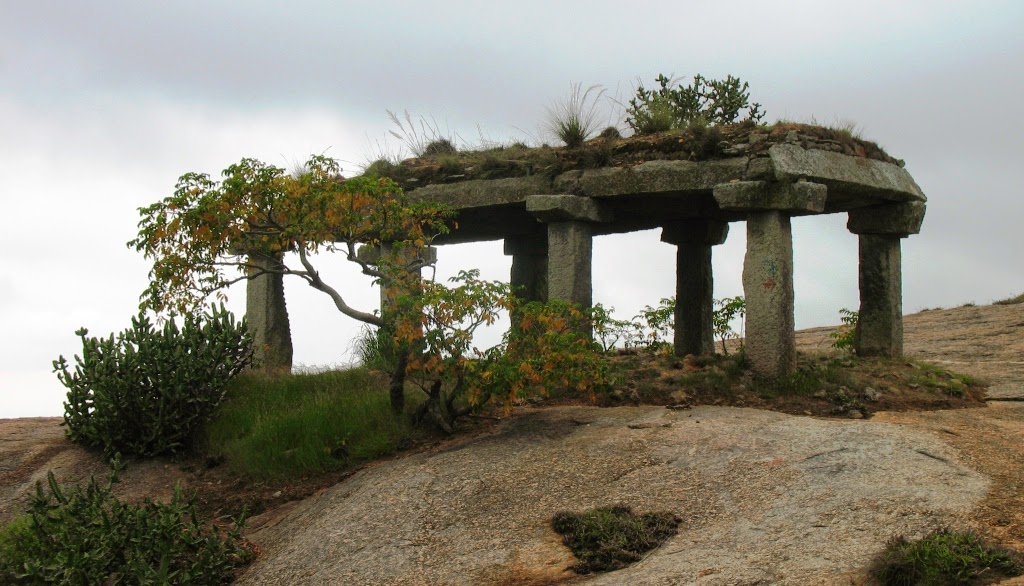 Reached the peak without much struggle. At the peak of the hill one Basava Mantapa is there. Relaxed for some time at the peak, had some snacks and gained back the energy to get down from the hill. Didn't took much time to get down. By 11.00 AM we got down from the hill and our trekking was ended within in 3 hours.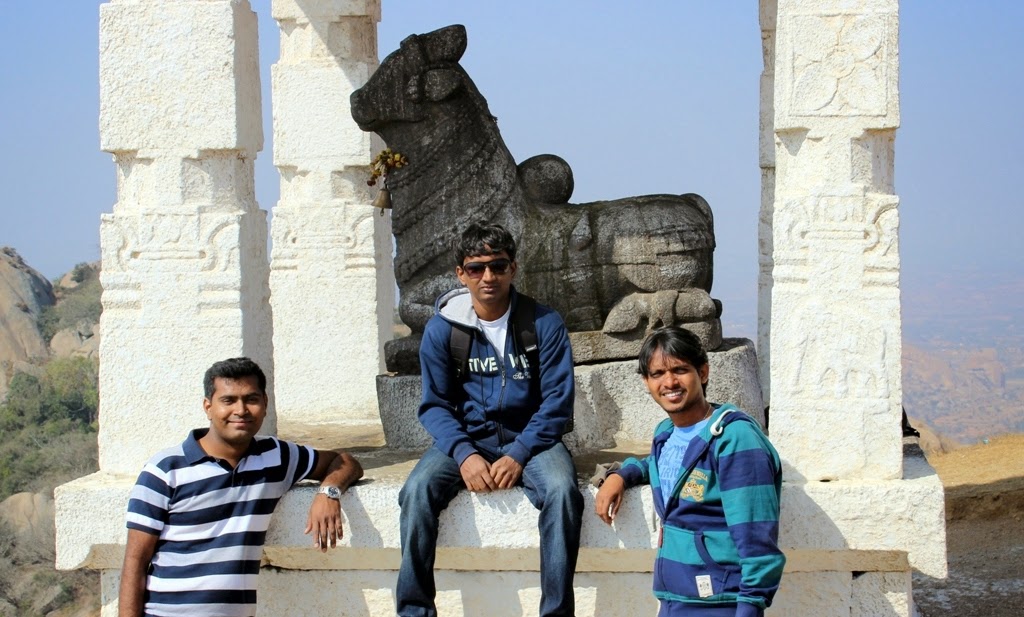 Since we had lot of time left for the day, we decided to cover Manchinabele Reservoir & Doodaladmara (Big Banyan tree) while going back to Bangalore.
From Savandurga to Manchanabele Reservoir its almost 15 Kms towards Ramanagar road. Near village called Veeregowdan doddi need to take left deviation to reach Manchanabele Reservoir. View of sun set will be good at Manchanabele Reservoir, but unfortunately now they won't allow any one into the Reservoir. But on road only we can enjoy good view of reservoir.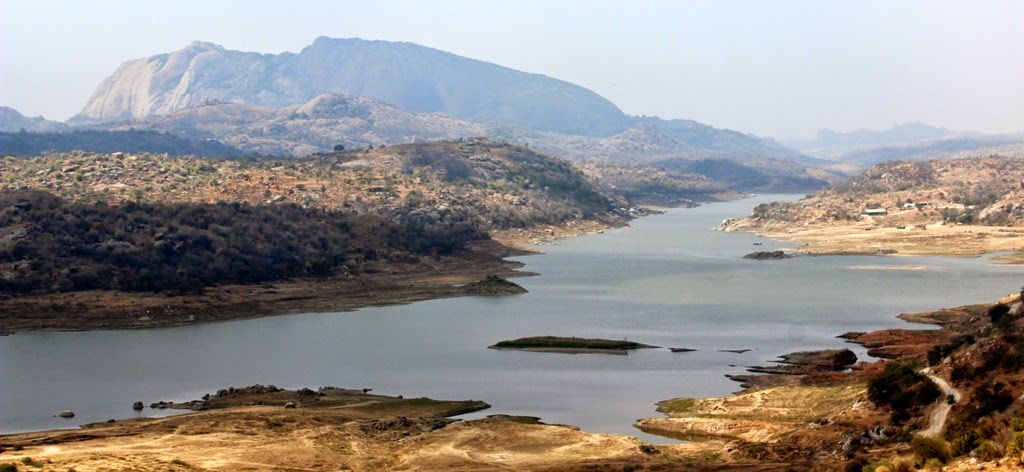 Spent some time near the reservoir and headed towards Dodda Aalada Mara. It's around 10 Kms from Manchanabele.
Dodda Aalada Mara:
Dodda Aalada Mara (Big Banyan Tree) This big banyan tree is a 400 year old tree and considered 4th biggest banyan tree after world's biggest tree at Andhra Pradesh, Kolkata and Adiya tree at Chennai. The tree now lives without its main trunk. The main tree has over the years spread out widely with several acrial roots. With thousands of such roots spread out. the tree covers an area of 3 acres. The present crown of tree has a circumference of about 120 mts and the highest branch rises to about 95 feet's.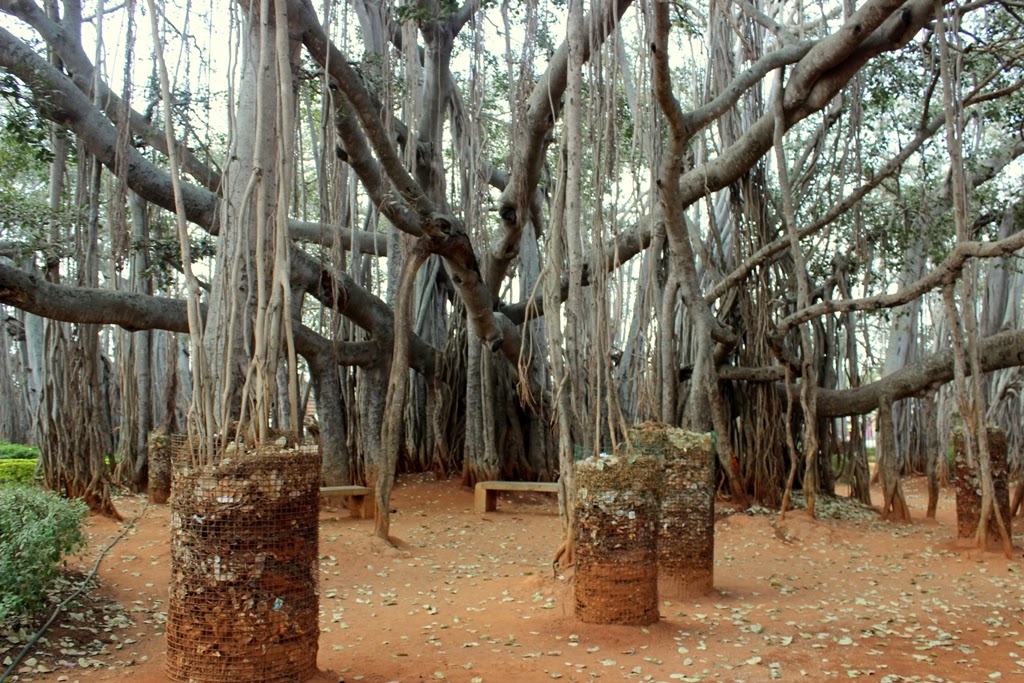 In past few years lots of Kannada movies shooting took place here. Went for a walk across the tree and spent some time in the park.
Headed back to Bangalore and reached Bangalore by 4.00 PM.
It was a short and nice ride around the city and enjoyed my ride too 😊