We had to change our plans for the trip because of heavy rain in the area, which closed down the trekking route to Nethravathi peak. We waited for the weather to improve, but it didn't, so we decided to hike to Ettina Bhuja instead. No matter which peak you want to climb in the Western Ghats, it always provides an amazing experience.
Ettina Bhuja is a hill in the Chikkamagaluru District, about 8 km from Mekanagadde. It's close to the historic temple town of Dharamsthala. The hill is located in the Byrapura village in the Mudigere range of Chikkamagaluru district, around 250 km from Bengaluru. You don't need permission from the forest department to hike this trail, at least as of today. The trek is relatively easy and suitable for beginners. The only challenging part is the last 100 meters.
We started our trek in steady rain, and the initial trail is flat and straightforward, so you don't need a guide. However, due to the rain, the whole area was covered in fog, and we couldn't see much or take pictures. It was also very windy at the peak, so we couldn't stay there for long.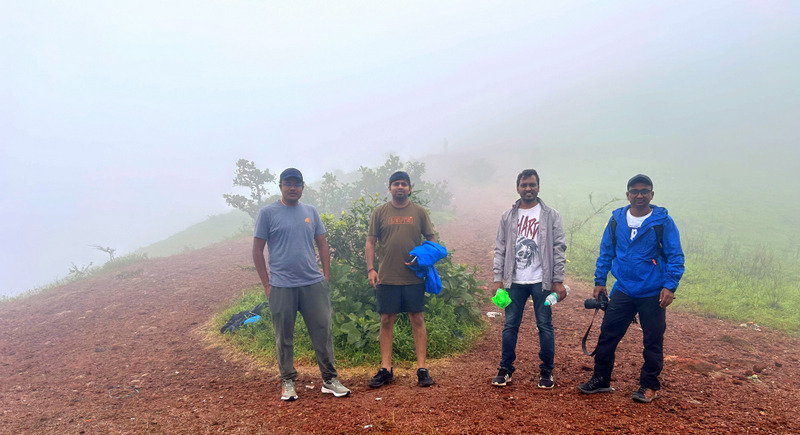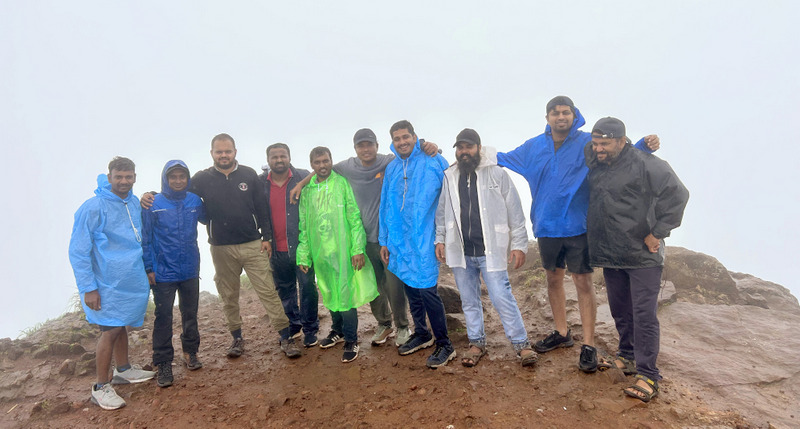 As we were heading back to the starting point, the rain stopped, and the fog cleared. We could finally see the peak, which tempted me to go back and take some photos. I rushed back to the peak, and my friend Karthik joined me in this sprint, allowing us to capture some pictures.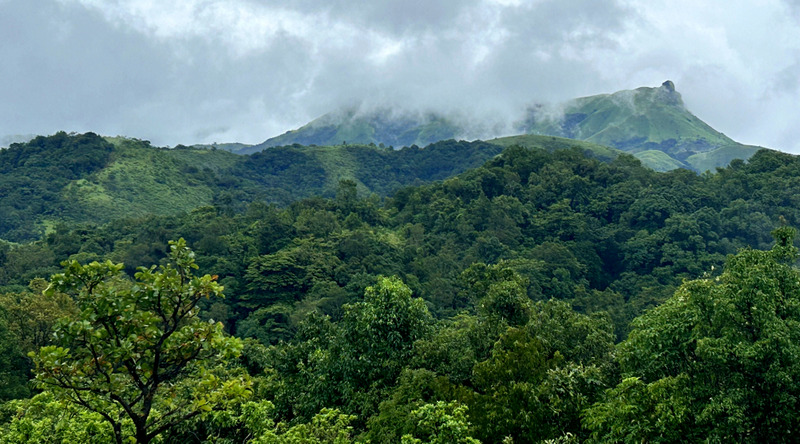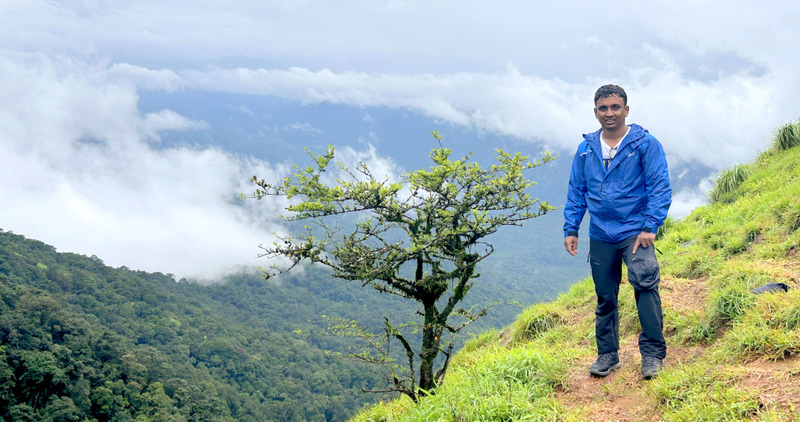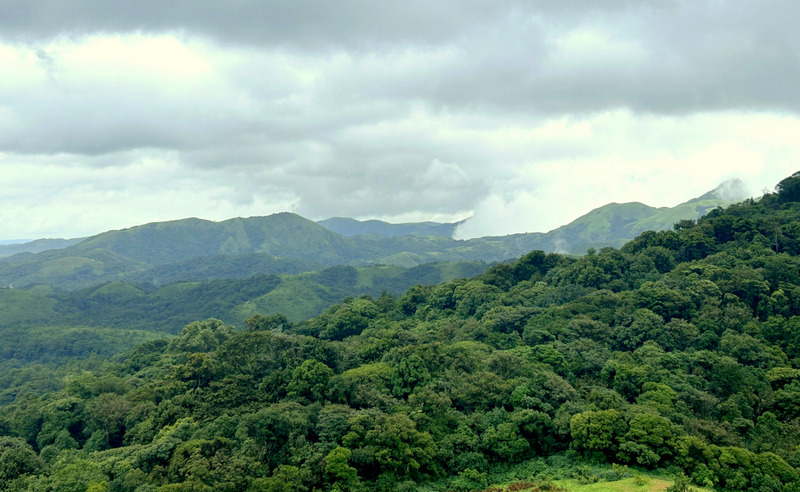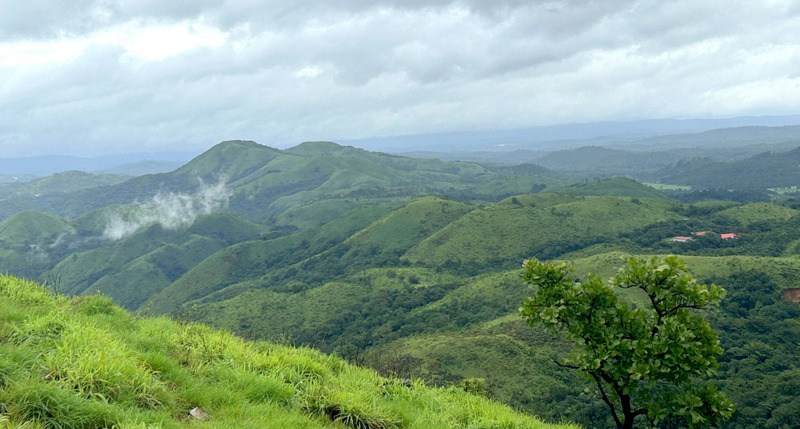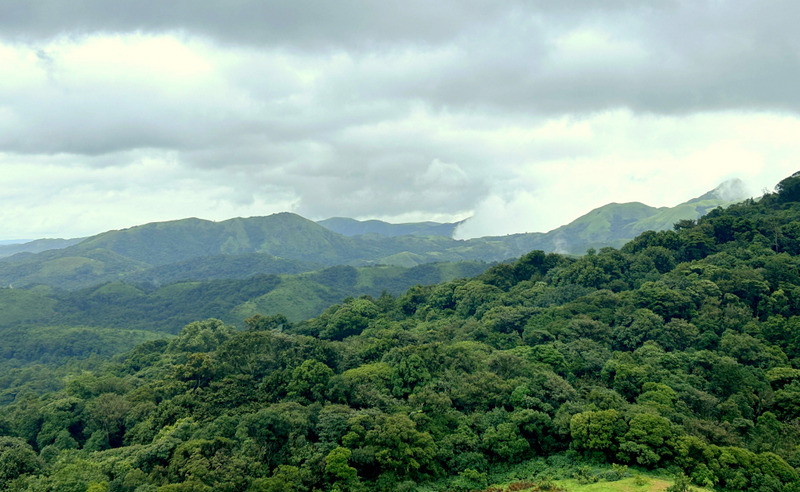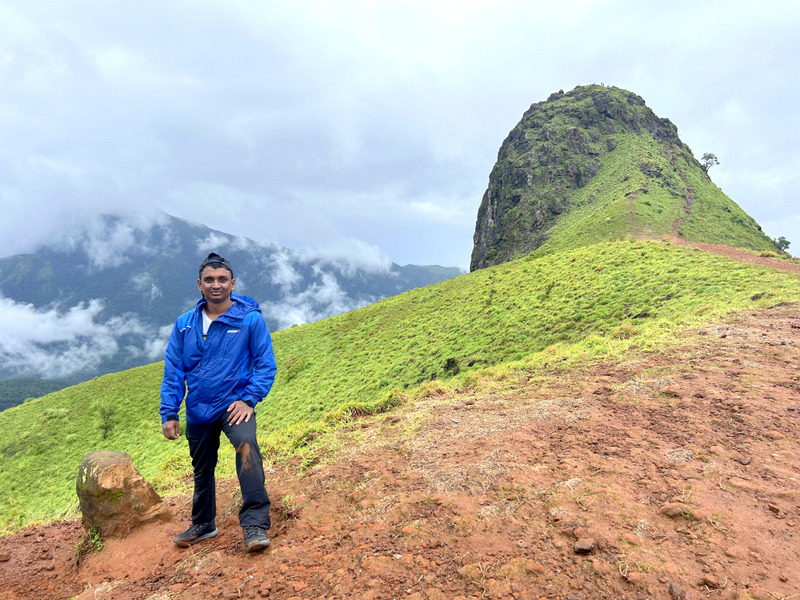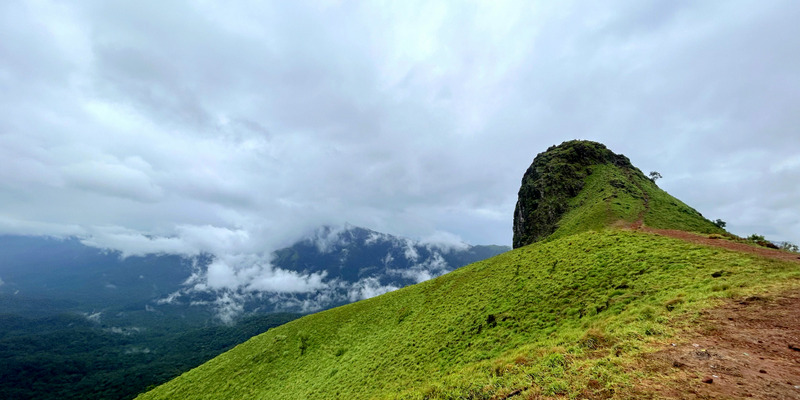 The total trek distance is around 5 kilometers and can be completed in about 3 hours.