Sri Mookambika Temple in Kollur, Udupi district attracts devotees from all parts of South India. We were in Kodachadri for couple of days, after Kodachadri trek on day 2 we planned to visit this temple. Kolluru is around 30 KMs Kodachadri, ride through this terrain will be amazing. Though its just 30 KMs from Kodachadri it will take minimum 1 hour to reach the destination.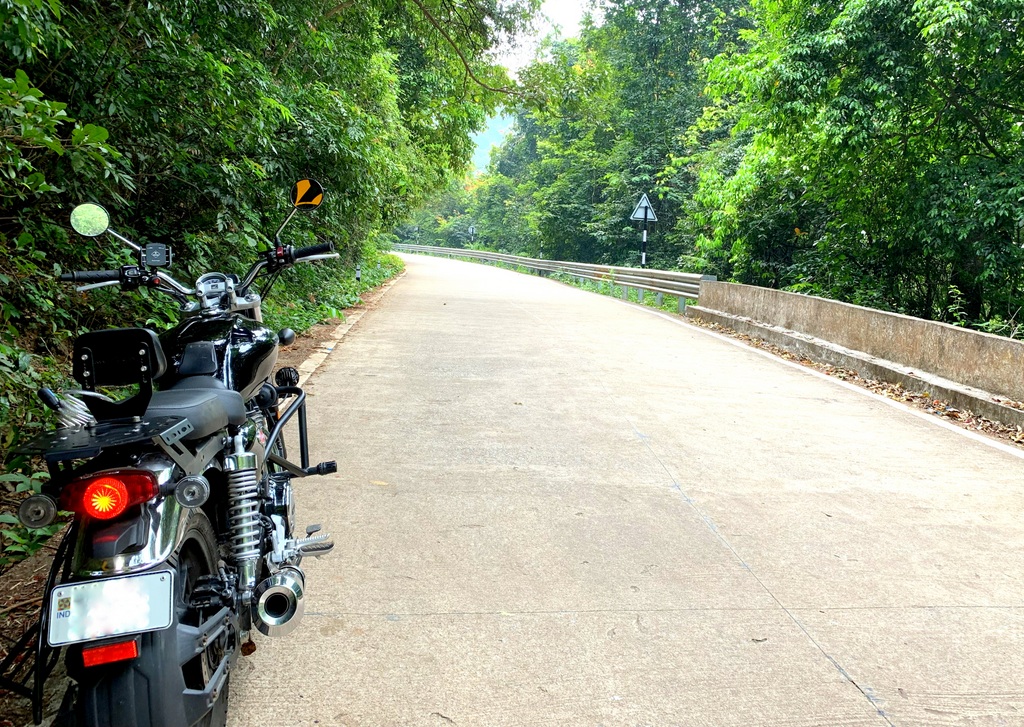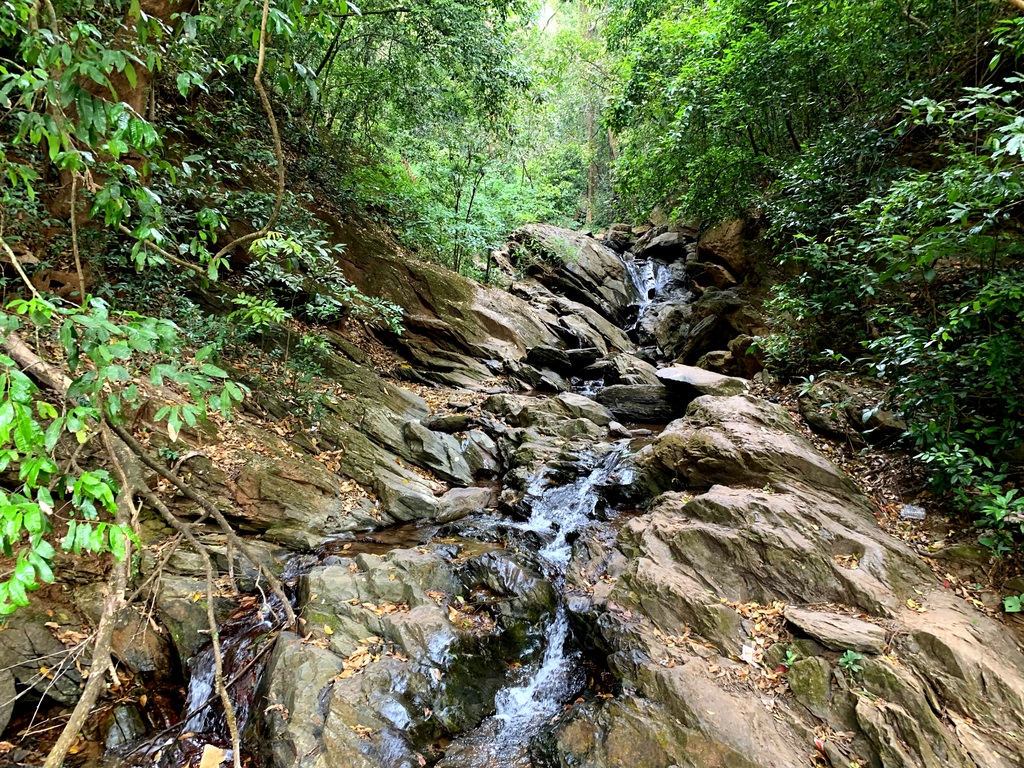 About Kolluru Mookambika Temple: This temple is dedicated to knowledge and art and Goddess here worshipped as Lord of speech and letters. It is said that the idol of Mookambika Devi is made of "Panchaloha" – five metals (gold, silver, copper, iron and lead).
Adi Shankracharya was the person who installed the Kollur Mookambika temple. He is one of the intellectual persons, who is known for expounded Advaita Vedanta and also believed the founder of Dashanami Sampradaya. He was an Indian philosopher and theologian.
History of Kollur Mookambika temple: Kollur Mookambika temple is believed to be 1200 years old.
The temple was installed by Adi Shankracharya when he got the vision of Sri Mookambika Devi. According to legends, when Devi appeared in front of him and asking for his wish, Adi Shankracharya wishes to install Devi's idol. Devi agreed on it but to test Adi Shankracharya, Devi makes a condition that she will follow him to his destination, and he should not look back. When they reach Kollur Adi Shankracharya turned back in doubt whether she is coming or not. After that incident, Devi asks Adi Shankracharya to install his idol right on this location which was Kollur.
Management runs a guest house at affordable rates. Multiple budget hotels are available in Kollur. More hotel options are available in nearby Kundapura (36 kms) or Baindur (28kms).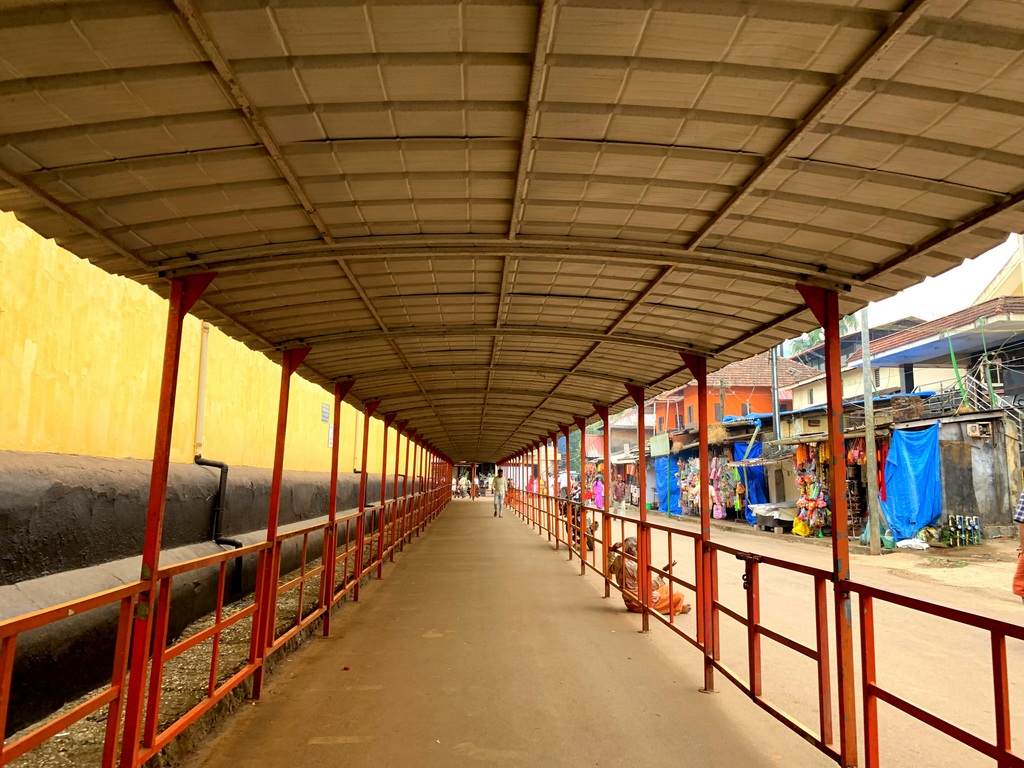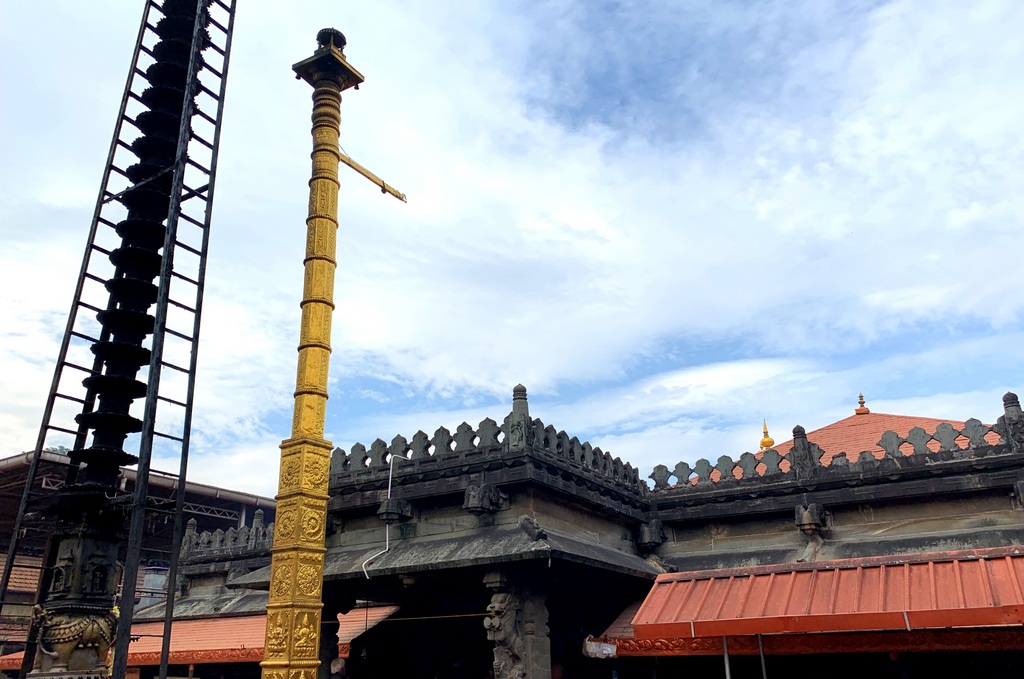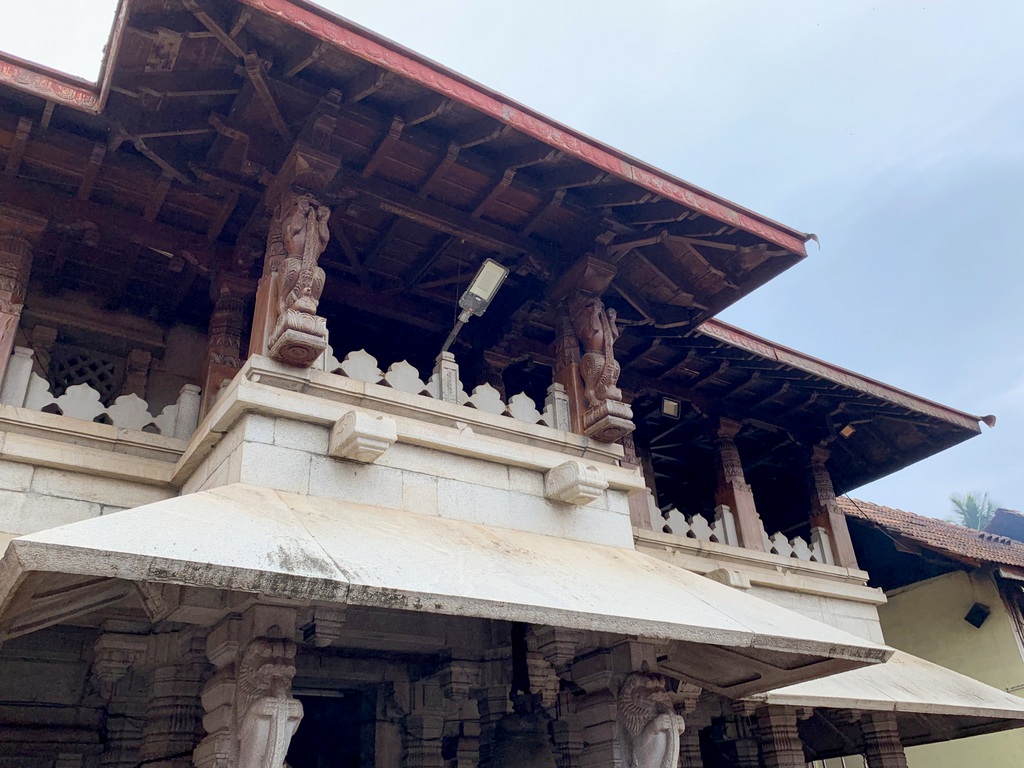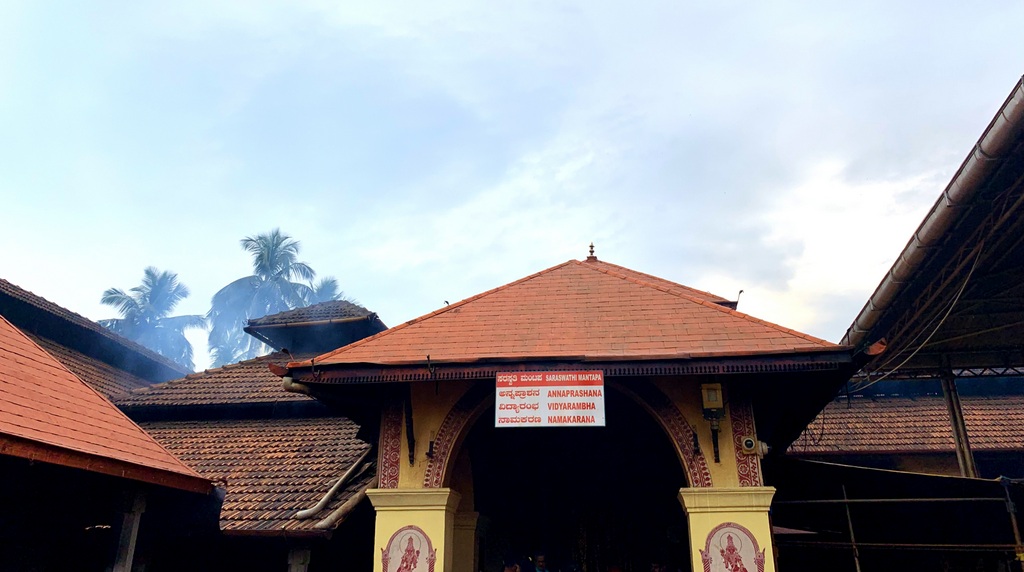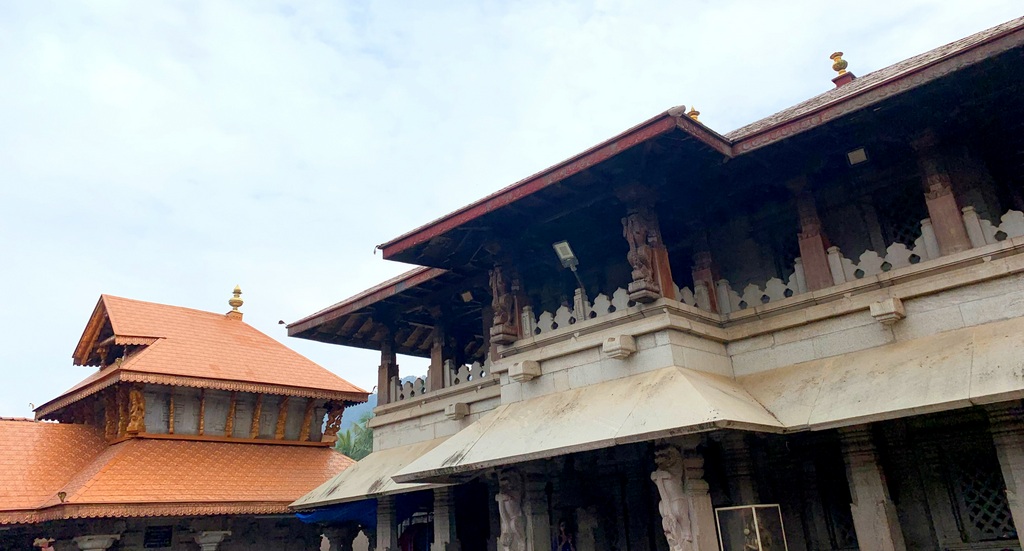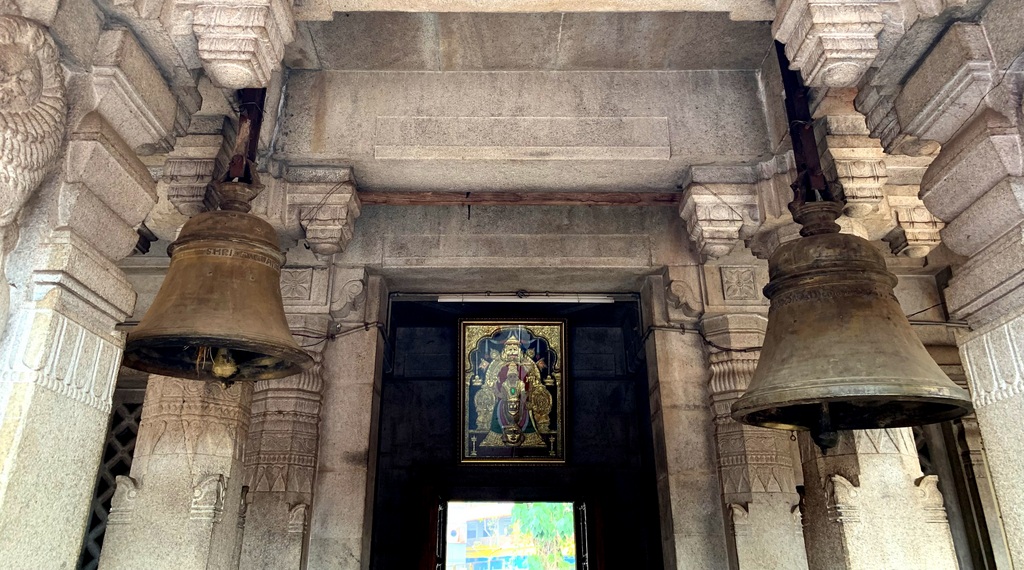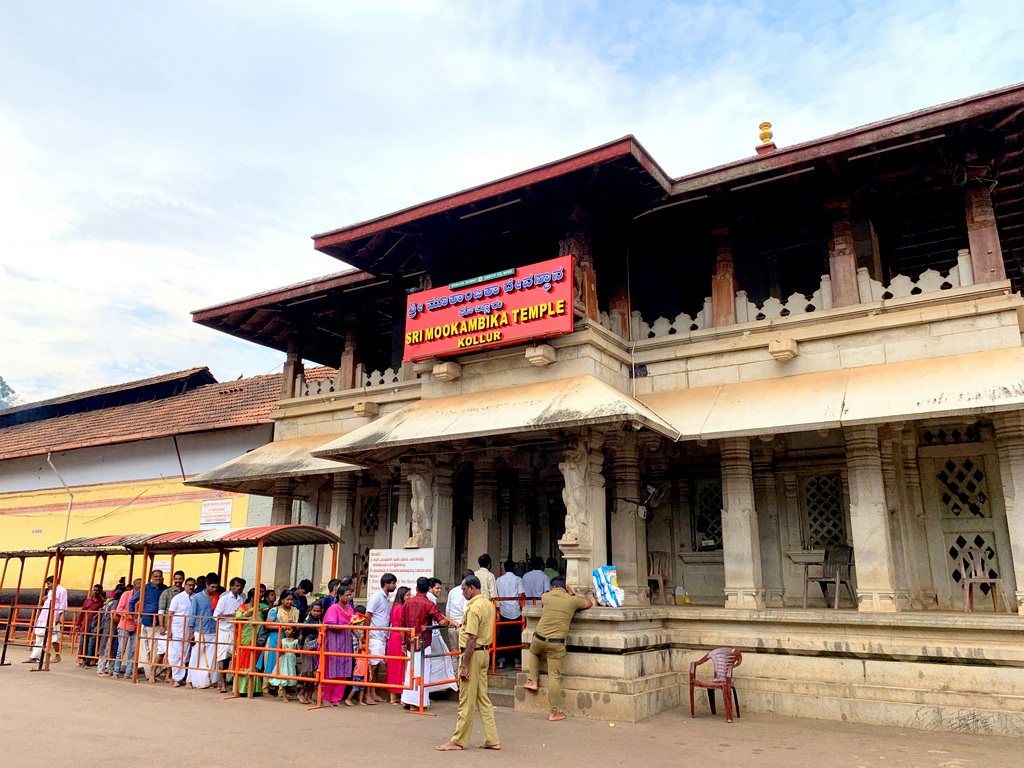 Temple timings: Temple is open to visitors from 5 AM till 9 PM. Darshan is allowed all through the day except brief intervals of time when certain rituals or decorations are being performed.
Luckly temple was not much crowded, we could finish darshana with in 1 hour. Later headed towards sigandooru which is around 45 Kms.