Kodachadri is a mountain peak in the Western Ghats at an altitude of 1343 mts at Shimoga district in Karnataka. One of the most picked trek in Western Ghats. Kodachadri is located at a distance of 400 KMs. Nitturu is a small village at the base of Kodachadri hill which is about 394kms away from Bangalore. The Kodachadri trek is considered to be moderate for beginners.
Booked Akshaya Homestay at Kattinahole village, which is near entry of Kodachadri trekking check post. Akshaya Homestay people only can arrange guide for trek, Jeep rides, getting permission for trekking & packed food for trekking. In one sentence they will make all the required arrangements for trekking! Contact details – Phone: +91 9611810643 / +91 9480870973 (Website – Kodachadri Akshaya Homestay)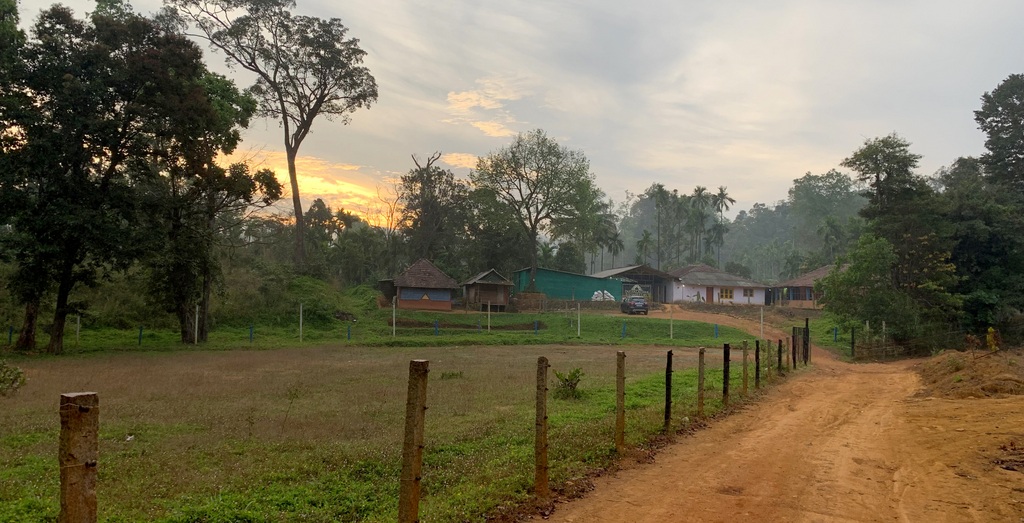 When we told about our plan for trekking on day 2, Homestay guys arranged for a guide, and its fixed price they will charge 1K for one group. And its recommended to limit group to 10, if group size is more, then its advice to opt for more number of guides depending on group size.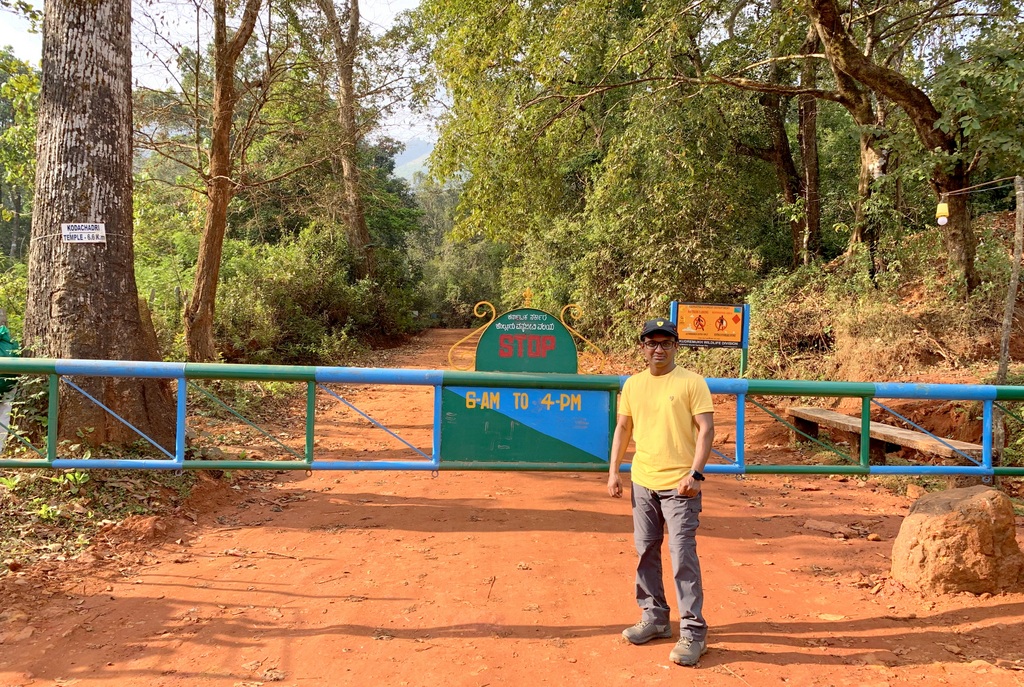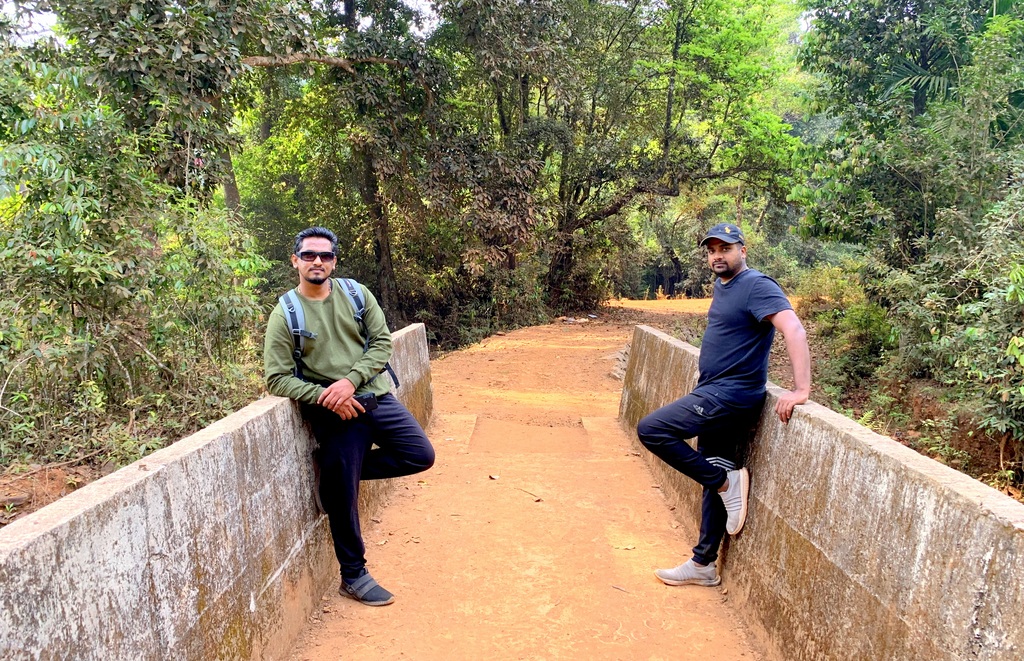 We started our trekking around 8.00 AM, check post is around 1 KMs from the homestay. For this trekking entry fees is there. They charge Rs.400/- for this (quite surprising).
Even they charge for cameras as well (no charges to use mobile cameras). We have to register for our trek and we have to make sure we will come back by 6.00 PM other wise need to pay penalty amount to forest department!
Trek guide helped us to finish all the registration formalities and we started our trekking around 8.30 AM.
The Kodachadri trek provides everything to trekkers starting from walk in woods, a beautiful waterfall, green meadows, walk through paddy fields, rocky path, peaks & wonderful view points.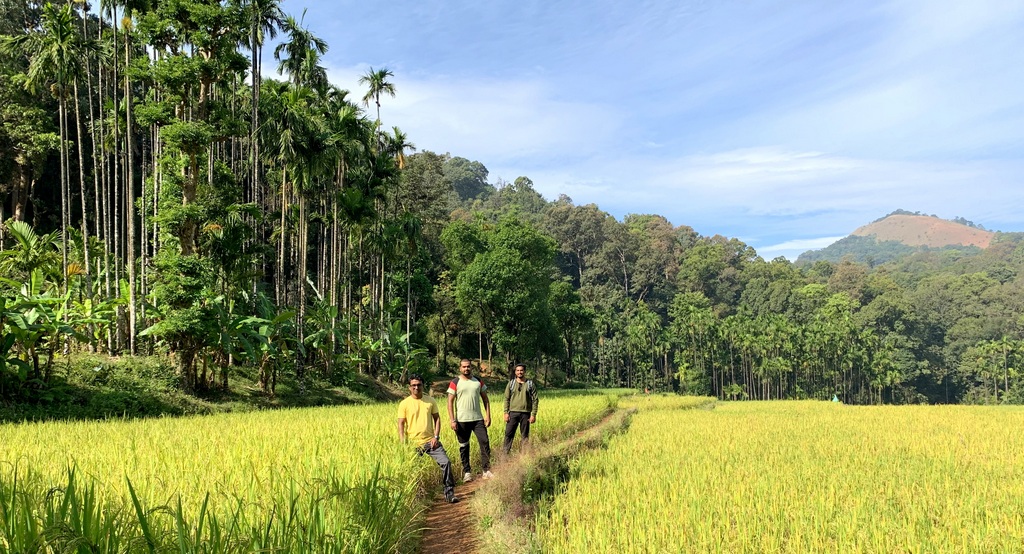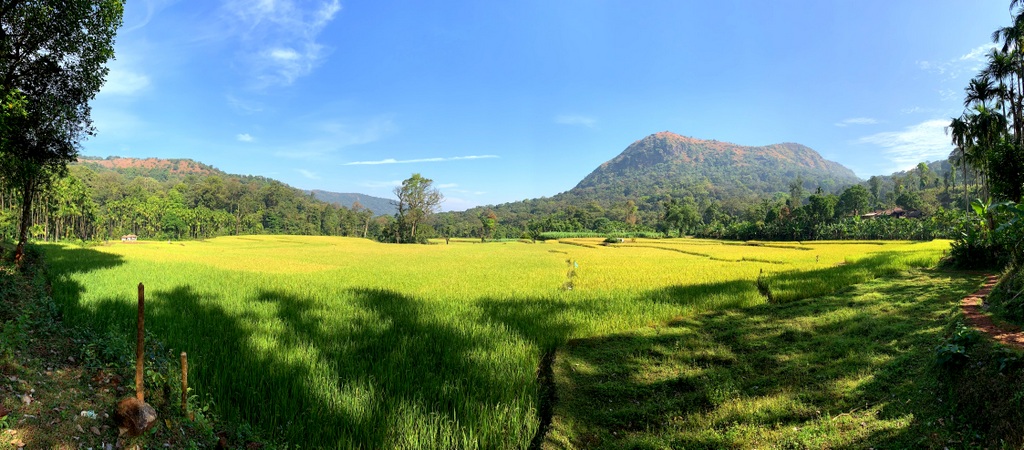 The name comes from native word "Kodacha" or "Kodashi" which means hill of Kutaja flowers and "Adri" a Sanskrit word, both combined together coined the word Kodachadri. Kutaja in Sanskrit means Girimallika or Jasmine of the hill. The hilly region that is full of 'Jasmine of the hills' plants is "Kutajadri". It is also called "Kutachadri" and "Kodashi Parvatha". (Source: Wiki)
Since its the weekday, crowd was very less only one other group was there for trekking. Felt lucky to hear that 🙂
Initial climb is easy, still we reach waterfall.
On the way of Hidlumane waterfall, we would be crossing through a small home where you can refresh yourself with fresh butter milk (infact one should not miss to have butter milk here), after a steap walk it would really help to refresh a lot.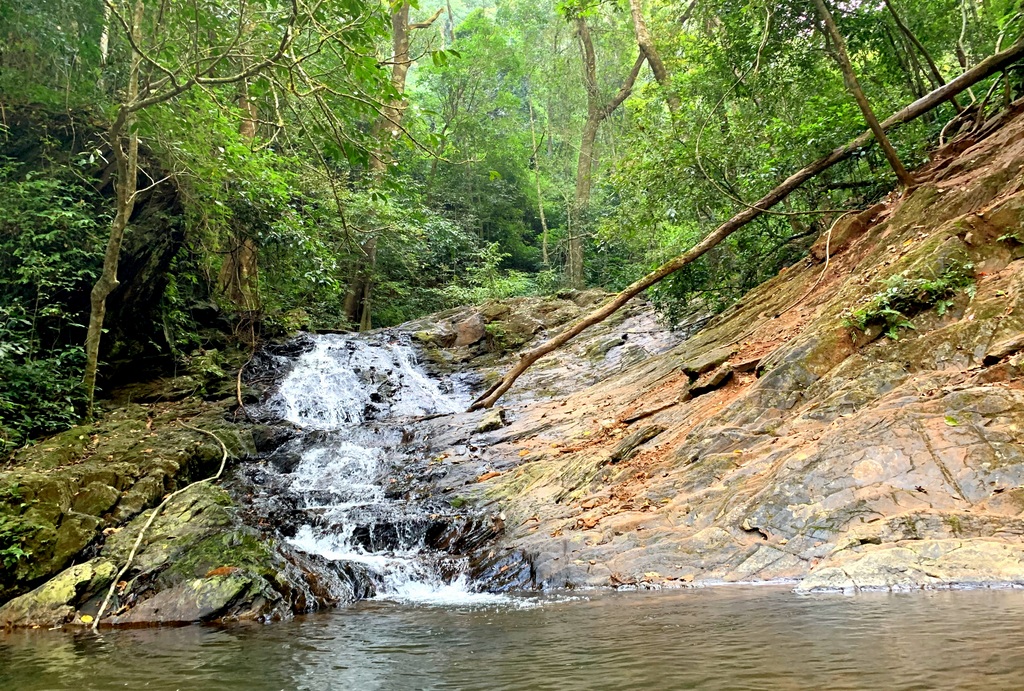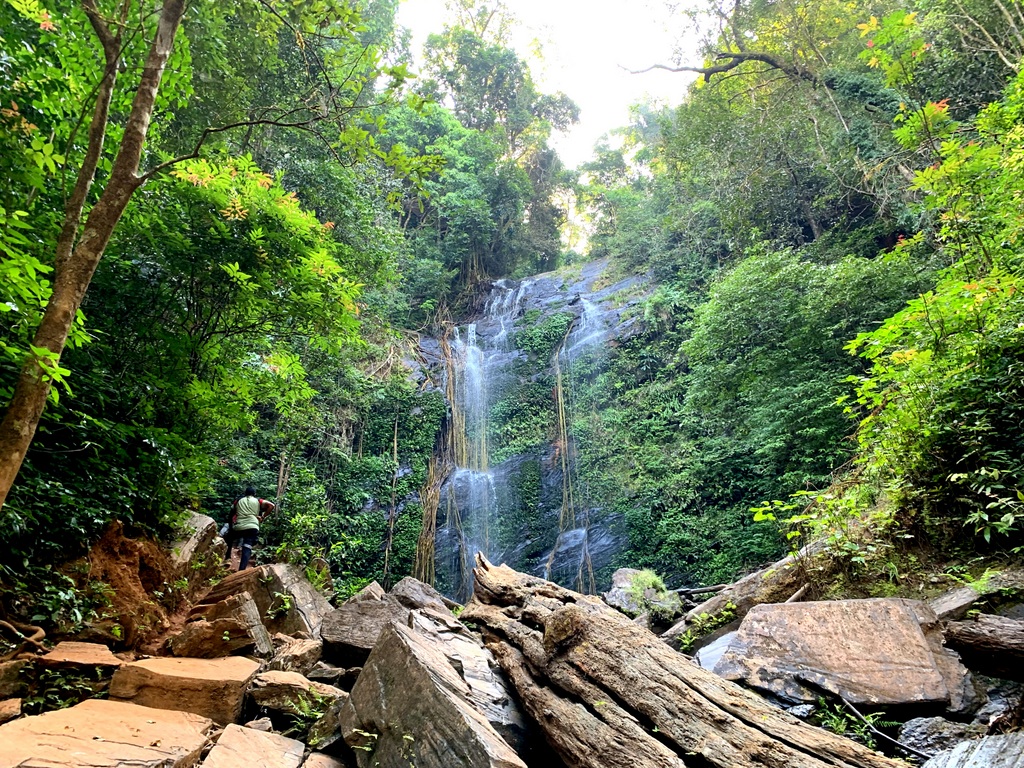 Though there was no crowd near the waterfalls we didnt get into water, we just wanted to reach the summit before it get too hot. In December only we were feeling the heat!
From this point hike become bit challanging, more up hill from this point and equally beautiful.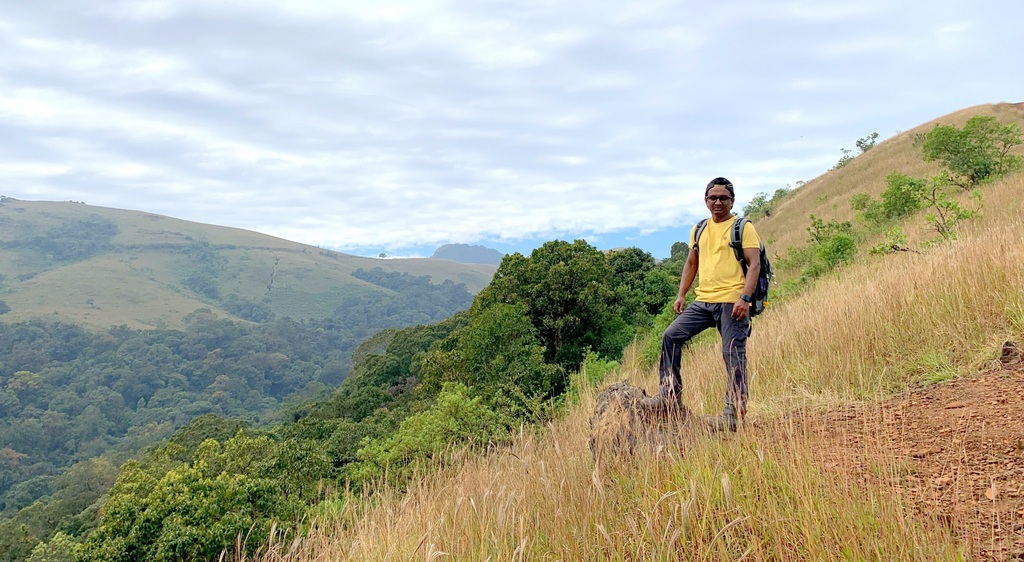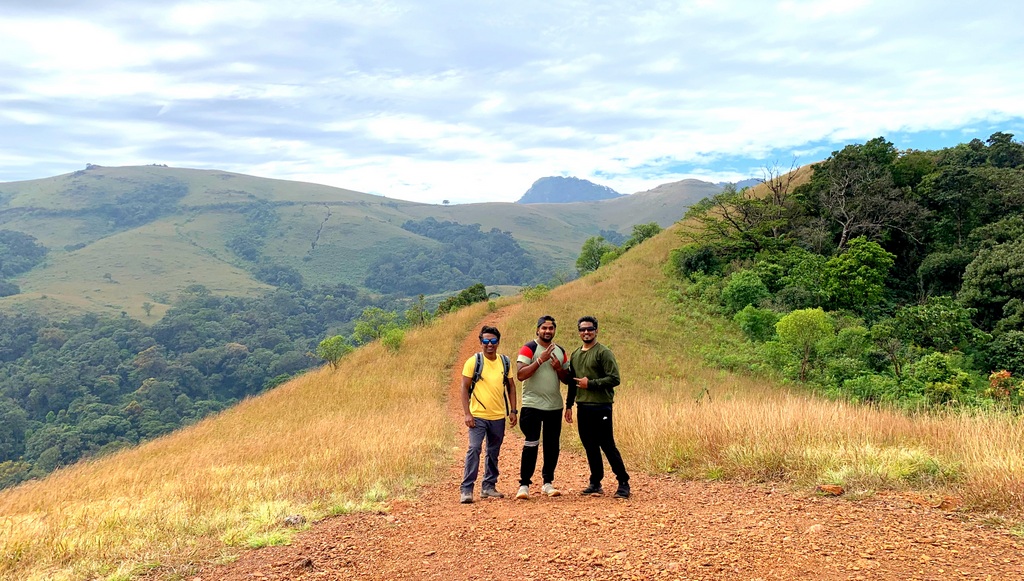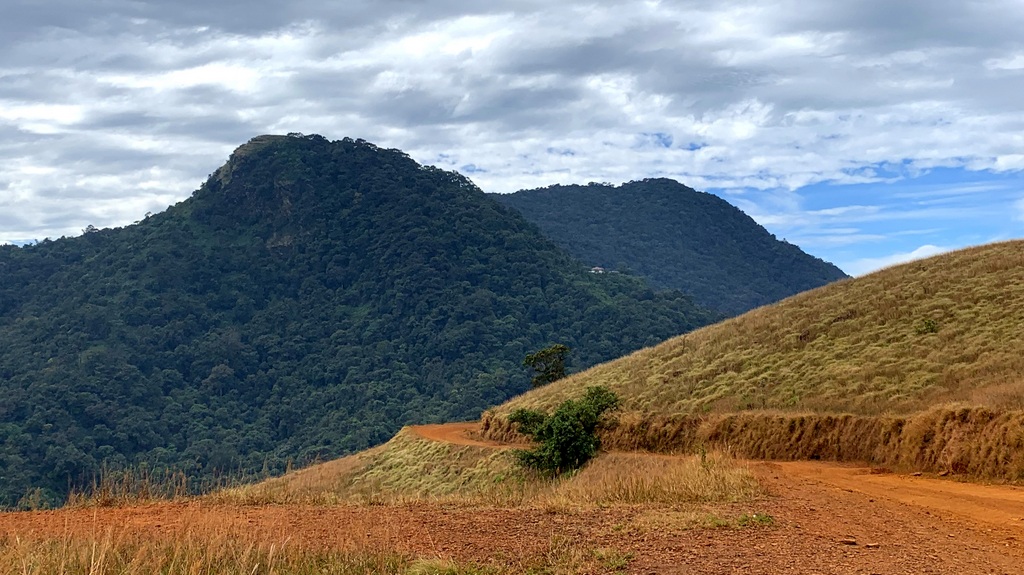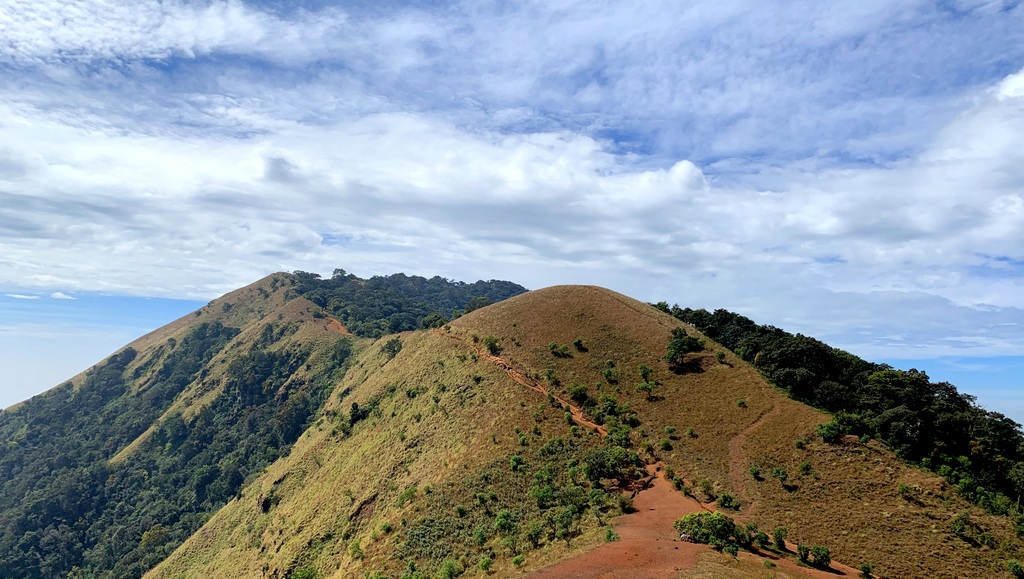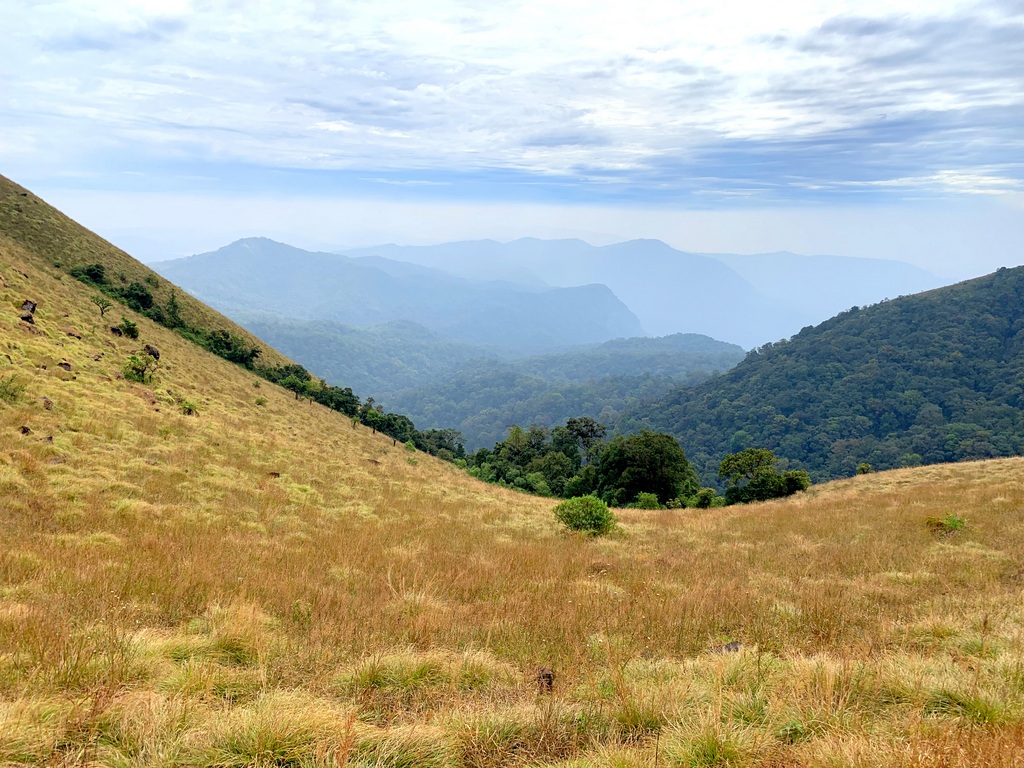 We need to walk through Jeep track for a some distace to reach the peak. There is a Mukambika temple at the peak near Bhattara Mane. We can have quick lunch, coffee/tea. Butter milk at Bhattara Mane. From here again one should walk for 2 Kms to reach the peak, where we can see a small mantapa where Adi Shankaracharya meditated to get grace of lord mukambika.
Instead of taking Jeep ride to reach down, we decided to climb down since we had enough time. We rested for almost 1 hour near Bhattara mane and started to get down around 1.30 PM and we took 2 hours to reach back our homestay.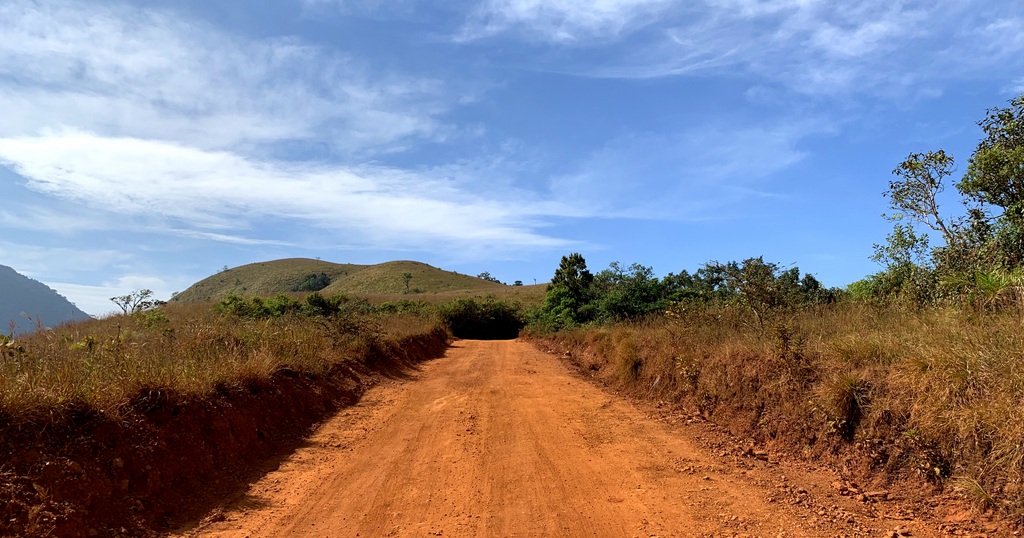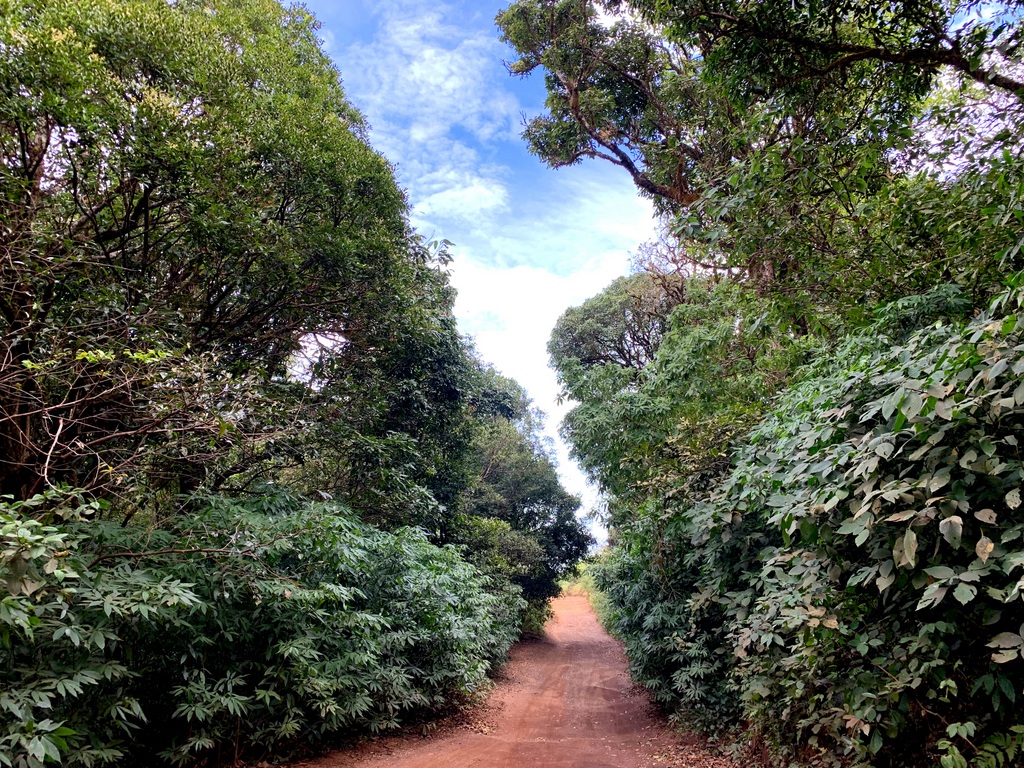 During Winter trek will be bit easy, only because there wont be a problem with Leaches 😛 but wont see much green around.