A beautiful Lakshminarasimha temple is located in a small village that is associated with one of Indian cricket's fast bowlers Mr. Javagal Srinath. This temple was in my bucket list from quite some time, while coming back from Chikkamagaluru we got an oppertunity to visit this beautiful temple. After visiting Belavadi we headed towards Halebeedu on the way we stopped near Javagal.
About Sri Lakshmi Narasimha Temple: The Lakshminarasimha temple at Javagal, is a mid-13th century Hindu temple with Hoysala architecture. It is located in Javagal about 20 km northeast from Halebidu and 50 km from Hassan. This triple shrine temple is dedicated to Narasimha – avatar of Vishnu. It was completed between 1250–1260 A.D. by King Vira Someshwara of the Hoysala Empire.
The temple is a compact illustration of a square plan typical of Hindu temple architecture, but one where the three sanctums share a common mandapa. These sanctums are dedicated to Lakshminarasimha, Sridhara and Venugopala. It is notable for its lavish artwork consisting of over 100 panels, all intricately carved both outside and inside. Many of these panels depict legends from the Ramayana.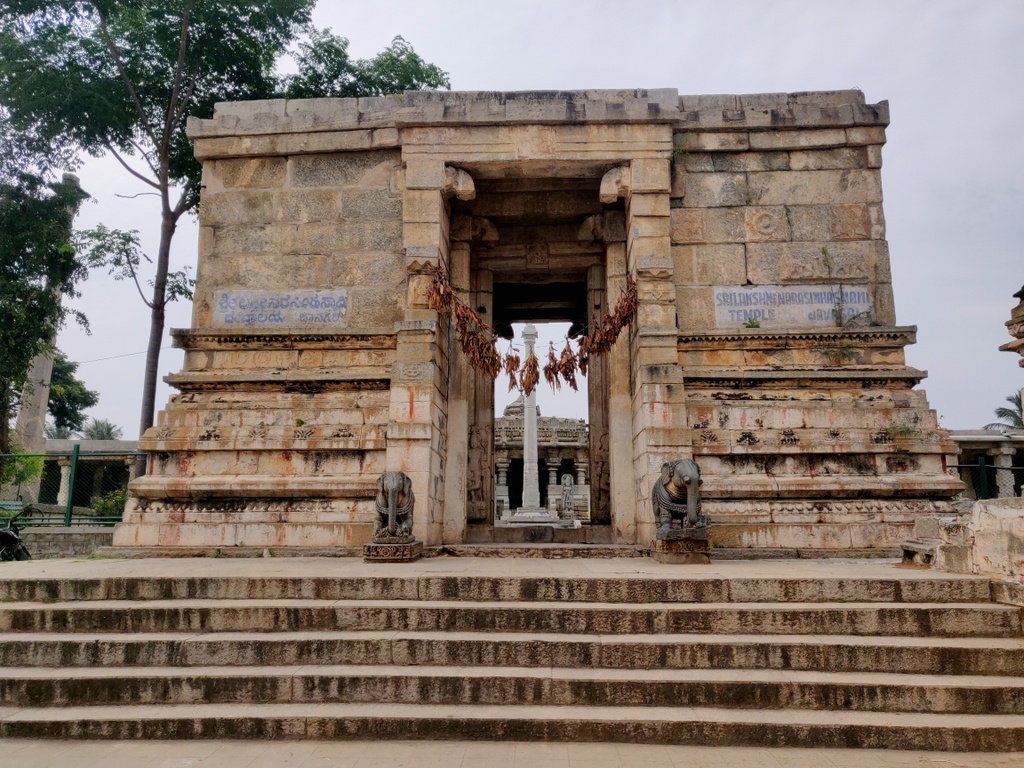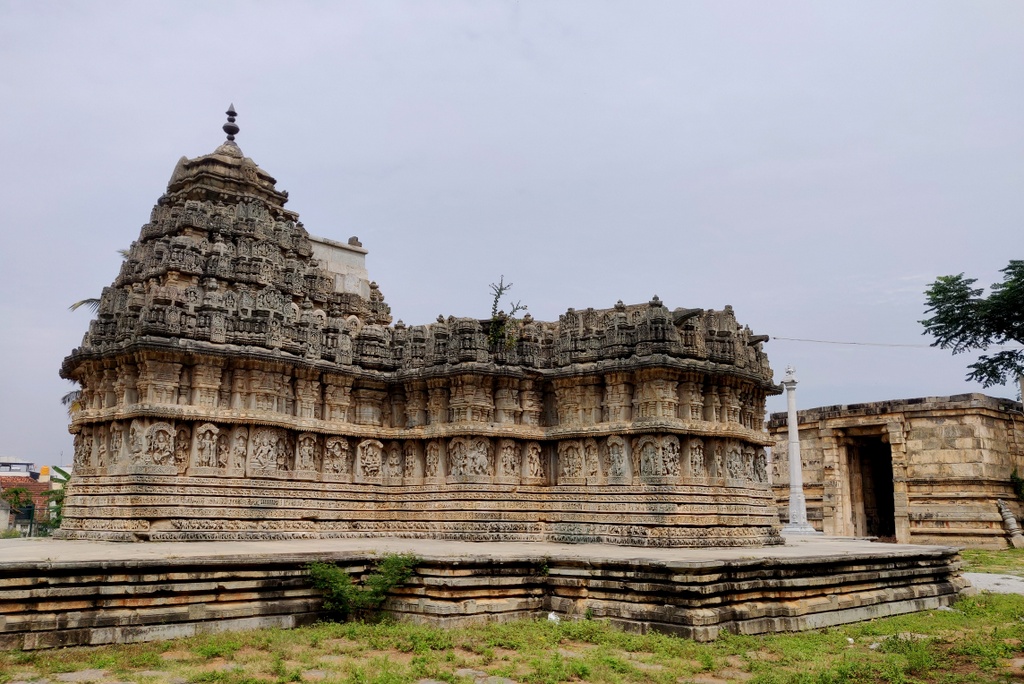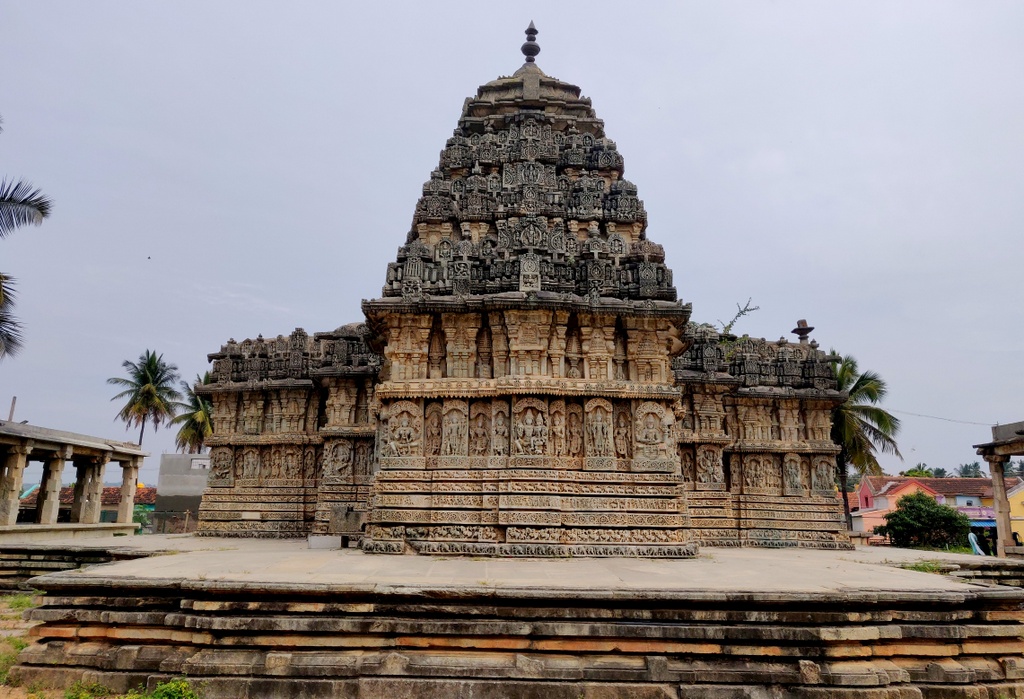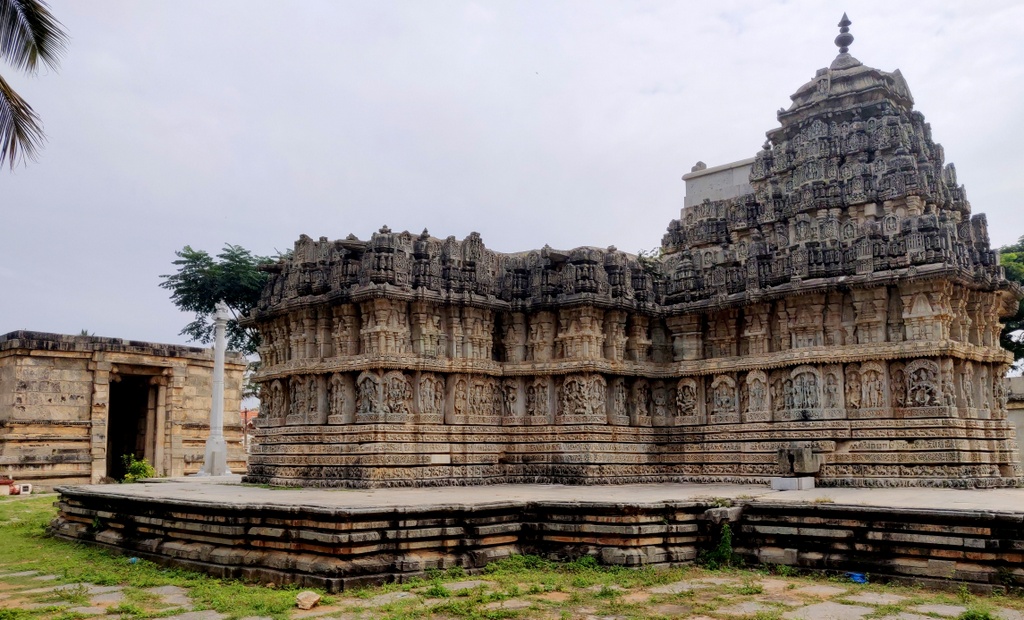 This temple is a protected monument under the Karnataka state division of the Archaeological Survey of India.
We can cover all these temples (Beluru, Halebeedu, Javagal & Belavadi) in one stretch. If you are a art lover then these are the must visit places around Hassan.
The temple is open for visitors from 6 AM to 7 PM. However, in case the temple is closed, the priest House is next to temple only. If we go and request they will open the temple for Darshana.