Belavadi is around 30 Kms from Chikmagalur (Located around 230 km from Bangalore). Though Belavadi is around 10 Kms away from Halebidu not all the tourists visit this place. Belavadi is equally beautiful compared to Beluru and Halebidu.
This temple from the 13th century is a trikuta (which means it has three shrines) and it is one of the largest temples built by the Hoysala kings. The temple is dedicated to Lord Veera Narayana which was created with Hoysala architecture. There are three temples in the complex with two monuments facing each other. The idols are Veera Narayana, Venugopala and Yoga Narasimha, different forms (avatar) of Lord Vishnu.
The Veeranarayana temple is a nationally protected monument of India, managed by the Archaeological Survey of India
About Veera Narayana Temple: The temple has three separate square sanctums connected through an unusually large square Ranga-mandapa (103 feet). The main shrine faces east and is dedicated to Viranarayana (Vishnu). The north facing shrine is dedicated to Gopala, while the south facing shrine is for Yoga-Narasimha. The temple was likely expanded in stages before it was damaged in the 14th-century, and some features added to protect it from further destruction. The notable features of this stellate-style temple include its exquisitely ornamented Vesara superstructures (shikara) with jewelry-like details. Inside are the finely polished galaxy of pillars, some banded as if they are wearing jewels. The ceilings too are unusual panels of figural tableaux depicting Hindu legends about Krishna.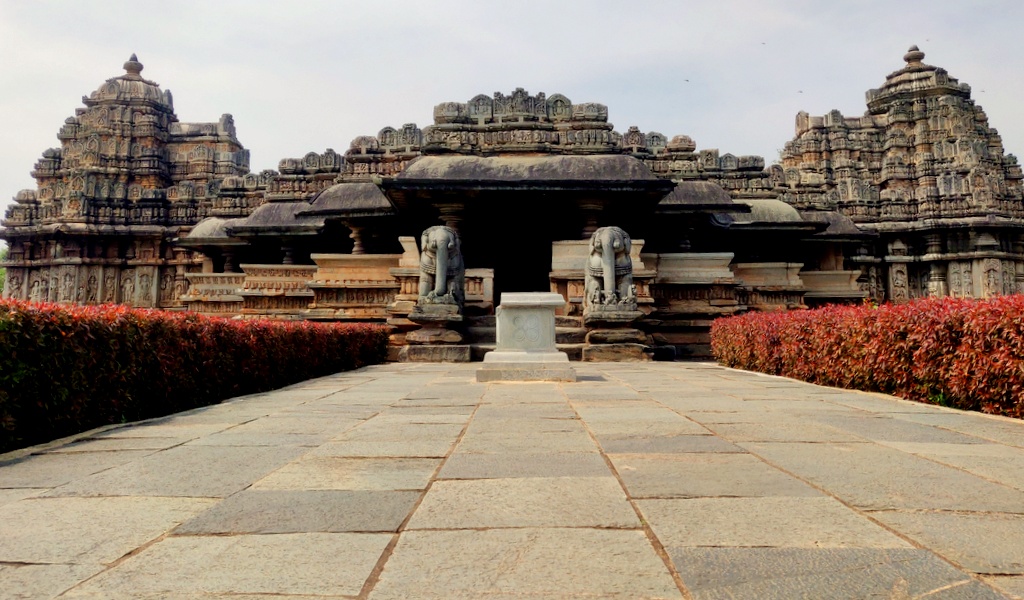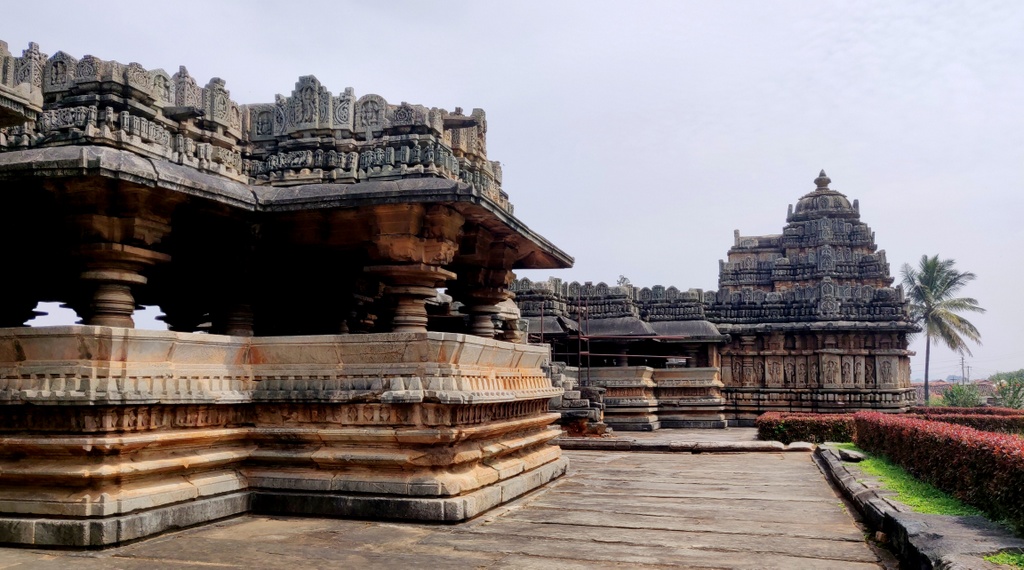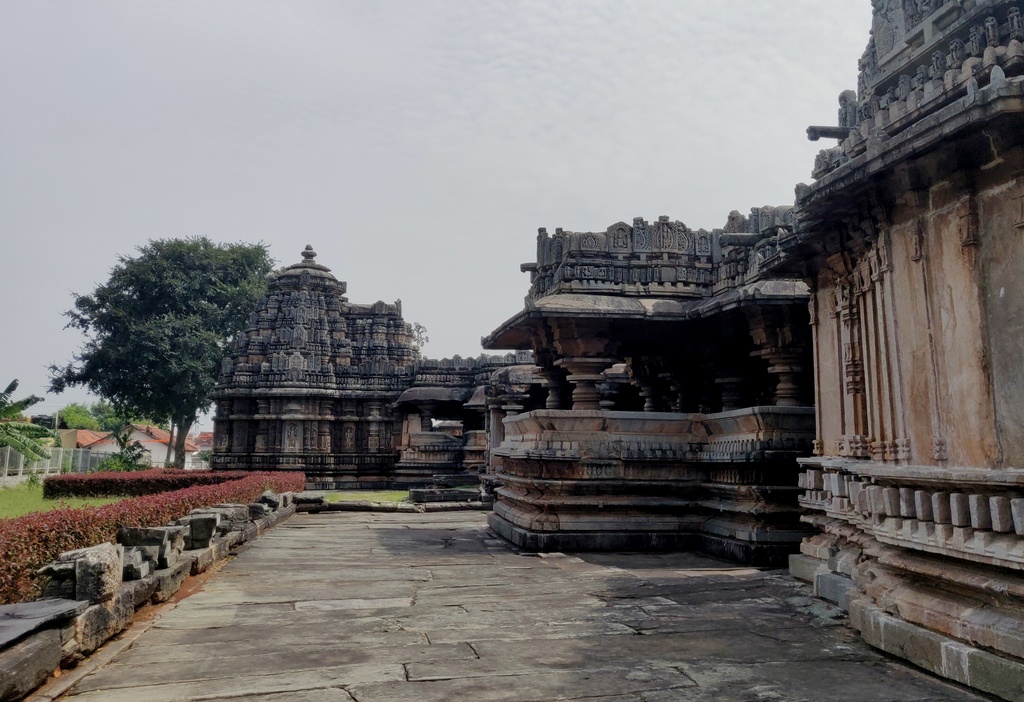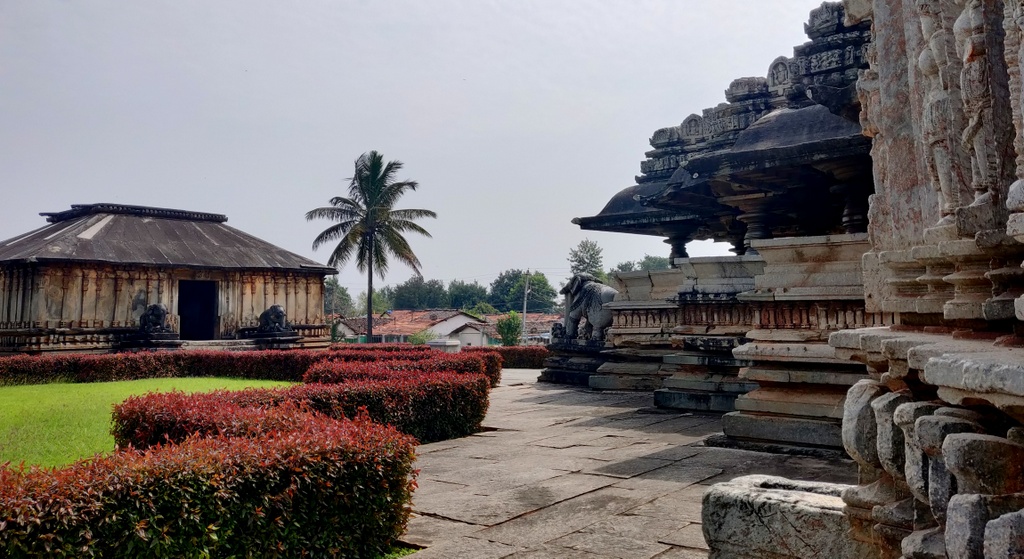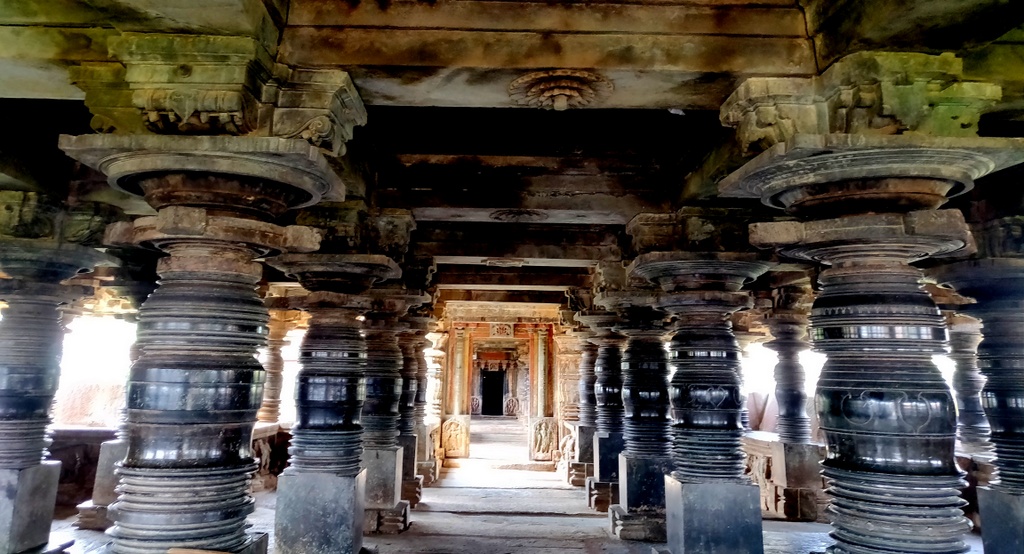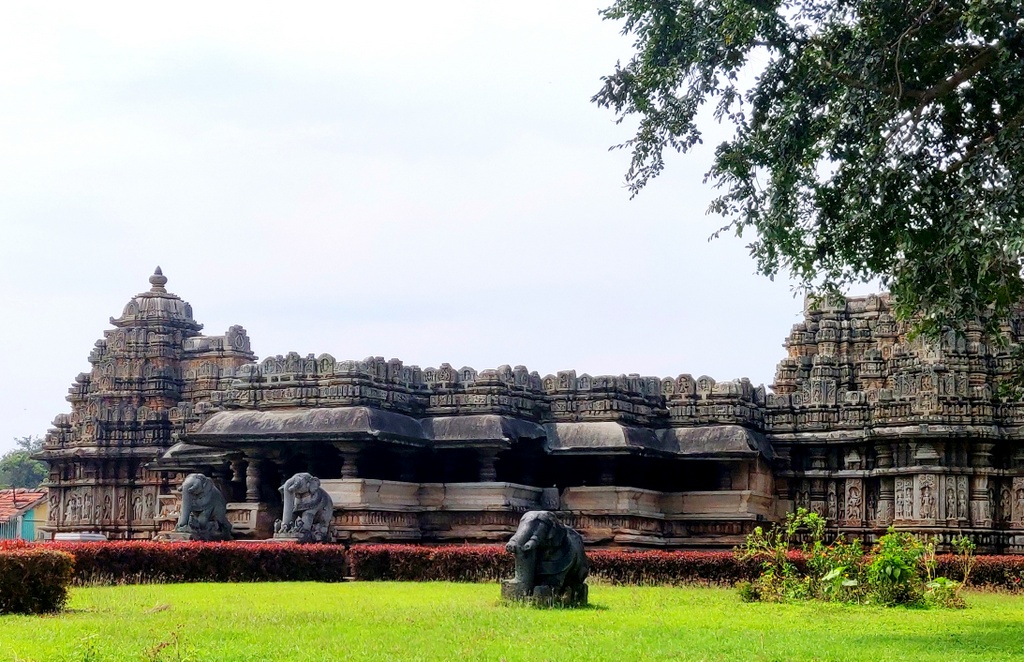 The temple is open for visitors from 8.30 AM to 2.00 PM and 4.00 PM to 7.00PM. There is entry fees for the temple.
We can park our vehicles on the roadside opposite to temple.