After visiting 2 beautiful temples of Belavadi and Javagal we headed towards much know Halebeedu. Its been quite some time i visited this beautiful place. Halebeedu is around 10 KMs from Belavadi on the way to Hassan.
Since we visited this place on Holiday, place was very much crowded as expected.
Halebeedu is 210 kms from Bengaluru and around 33 Kms from Hassan.
About Hoysaleshwara Temple: The Hoysaleswara Temple poised on a star-shaped base on the lawn is an architectural marvel. This twin-shrined temple is perhaps the largest Shiva temple built by the Hoysalas. Its base consists of 8 rows of friezes carved with elephants, lions, horses and floral scrolls. Its walls are adorned with intricately carved Hindu deities, sages, stylised animals, birds and friezes depicting the life of Hoysala kings.
Imagery from epics like the Ramayana, Mahabharatha and Bhagavad Gita adorn the outer walls with highly ornate temple doorways. It is believed that no other temple in the country captures the Indian epics as elegantly as Hoysaleswara Temple. The Nandimantapa is positioned right in front of the temple wherein there is a huge Nandi richly decorated with stone ornaments. Behind this is a shrine dedicated to Surya with a 2 m tall image. There are exquisite carvings in the interiors of the temple as well. The most striking item is the highly polished lathe-turned pillars.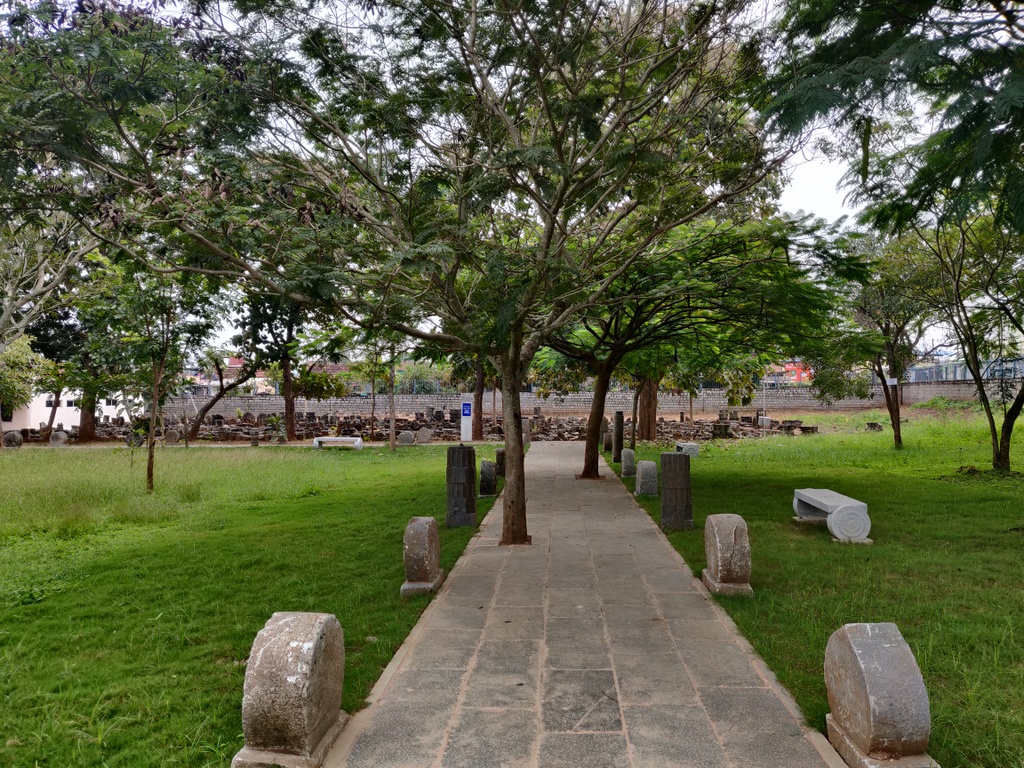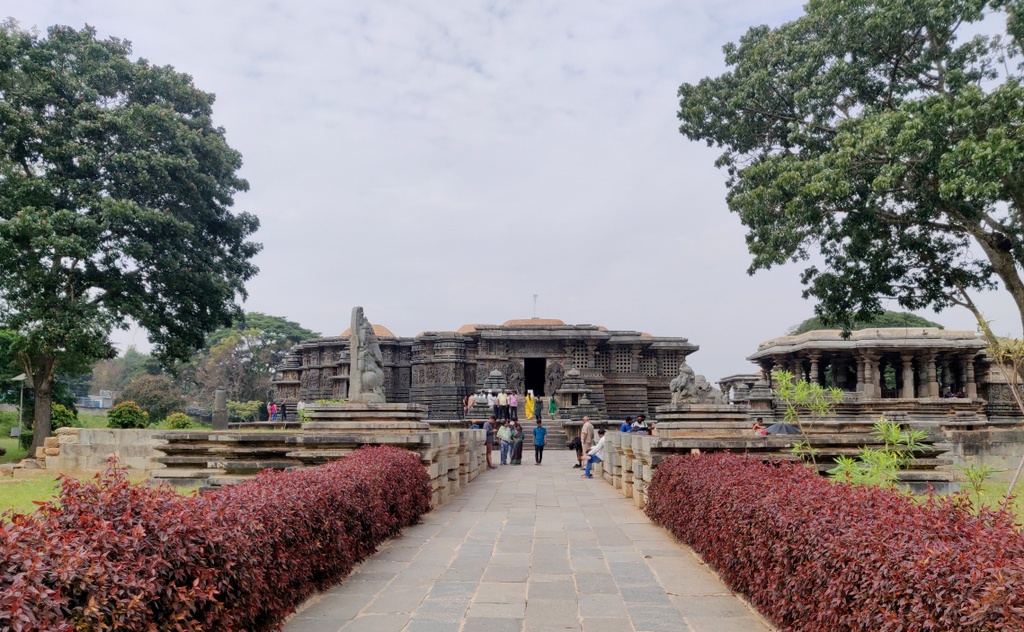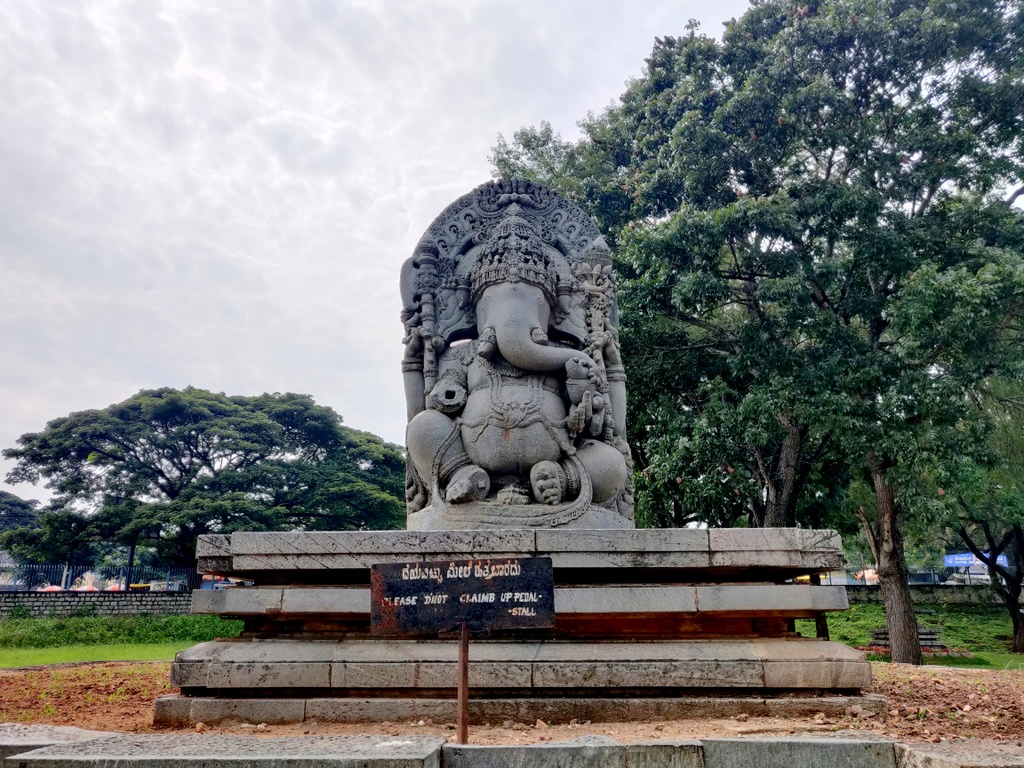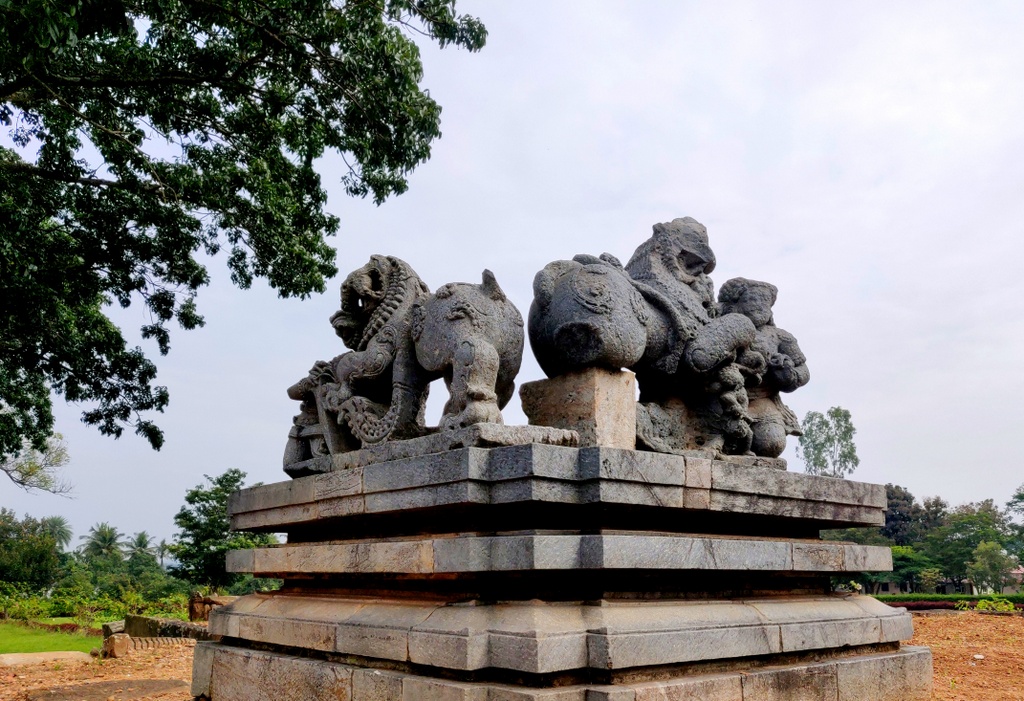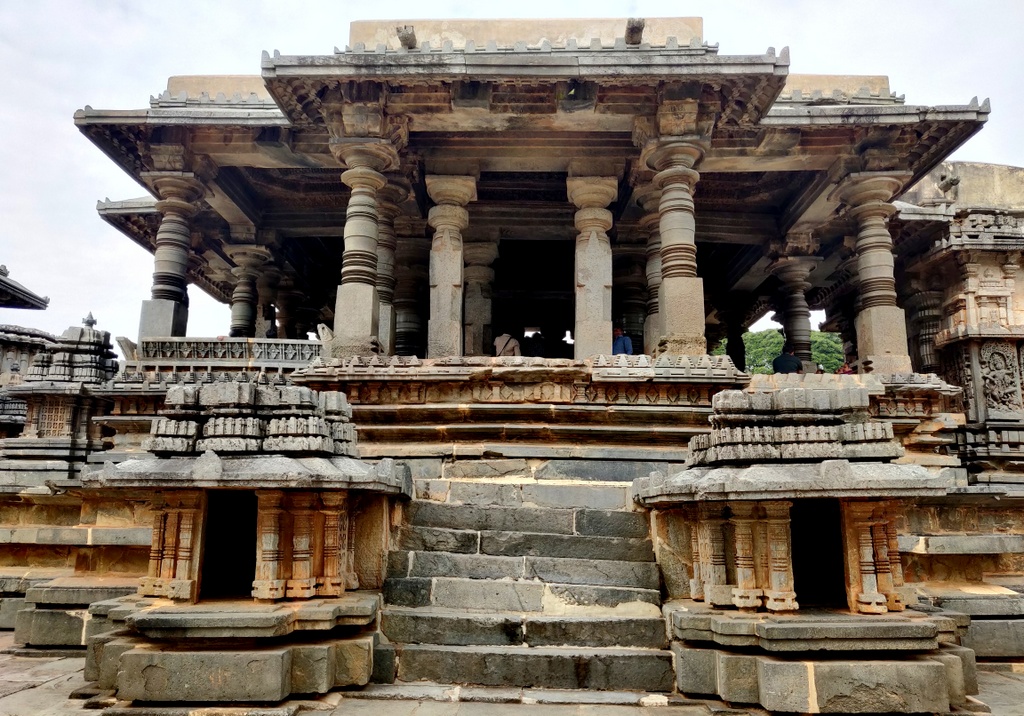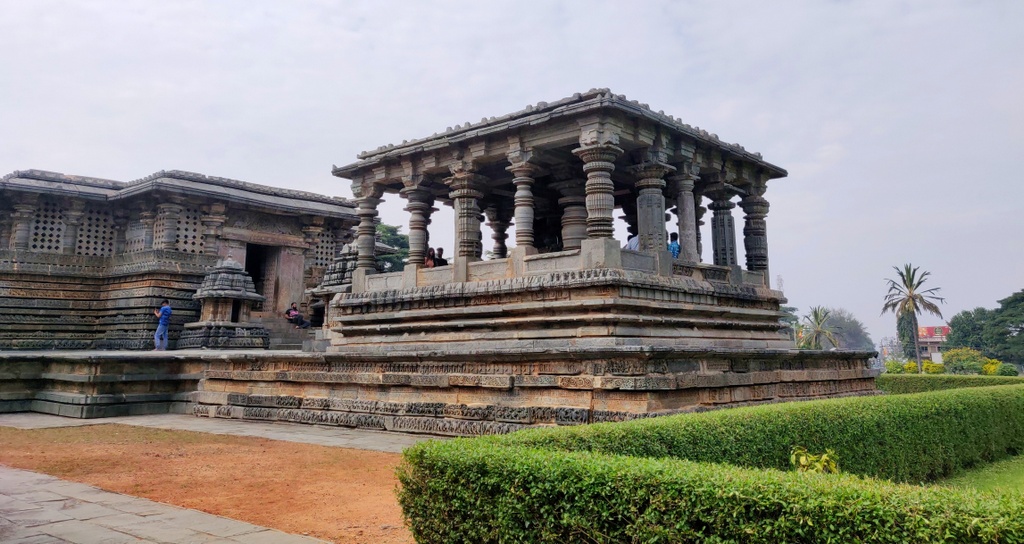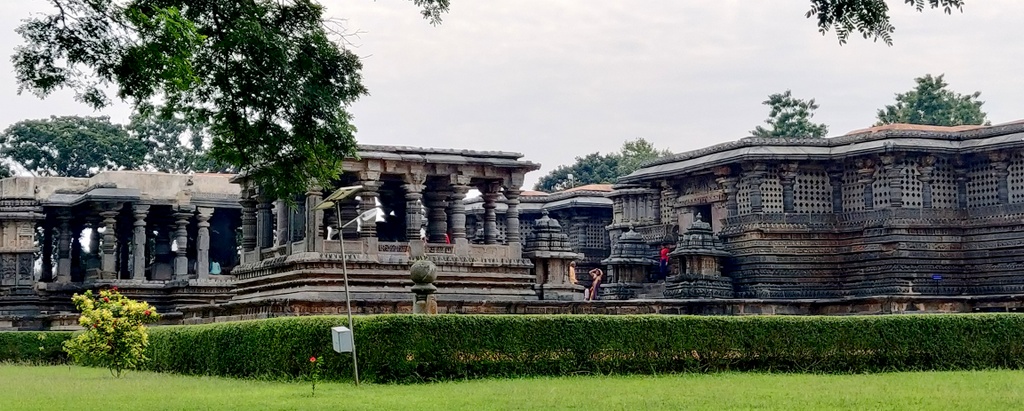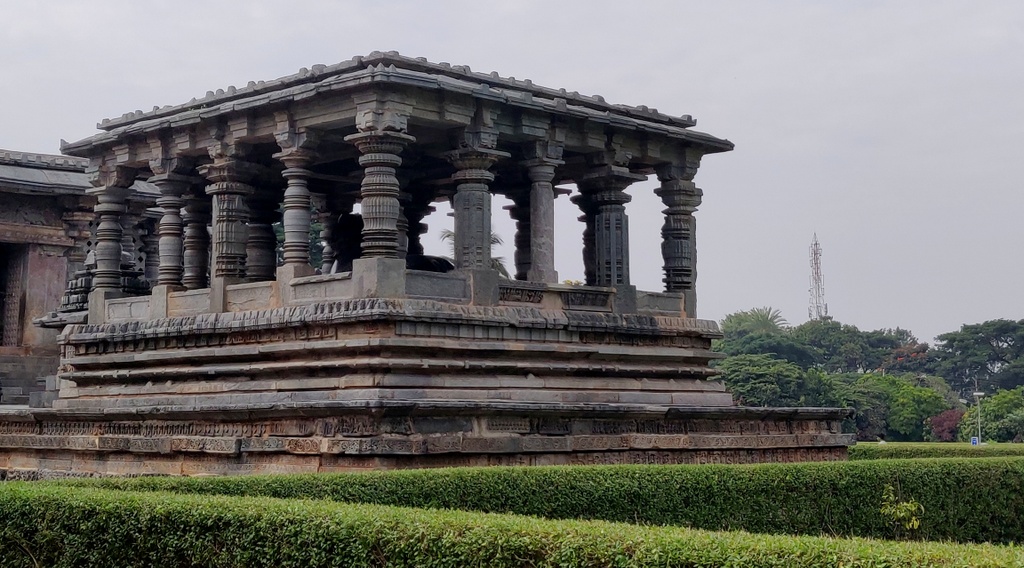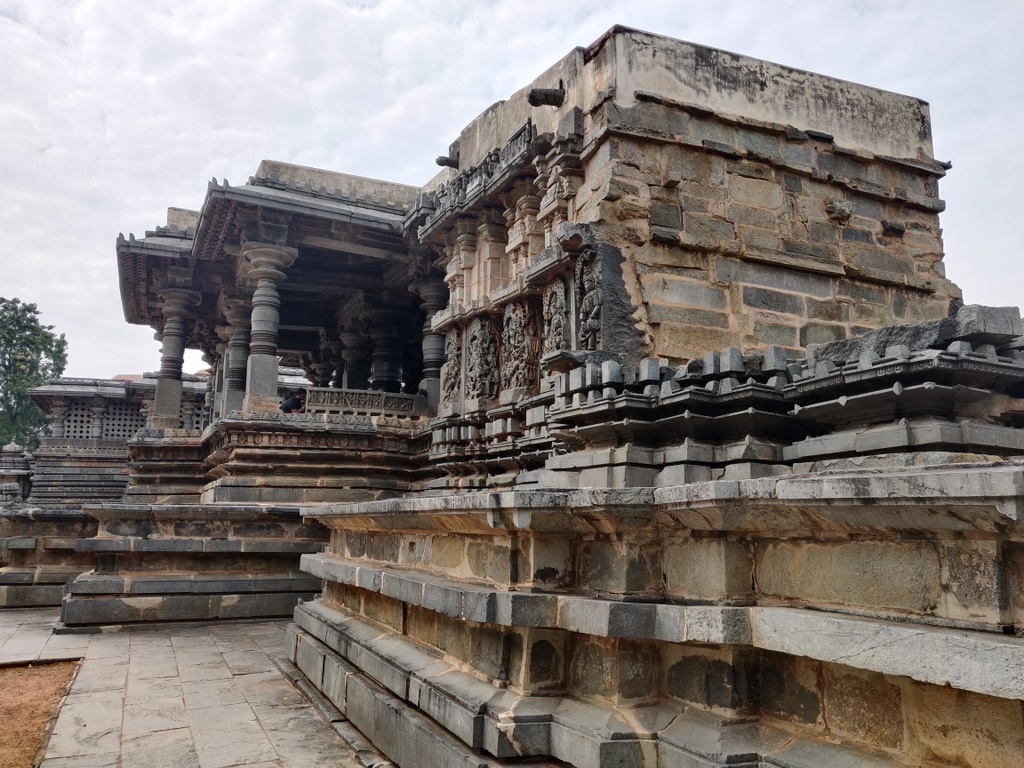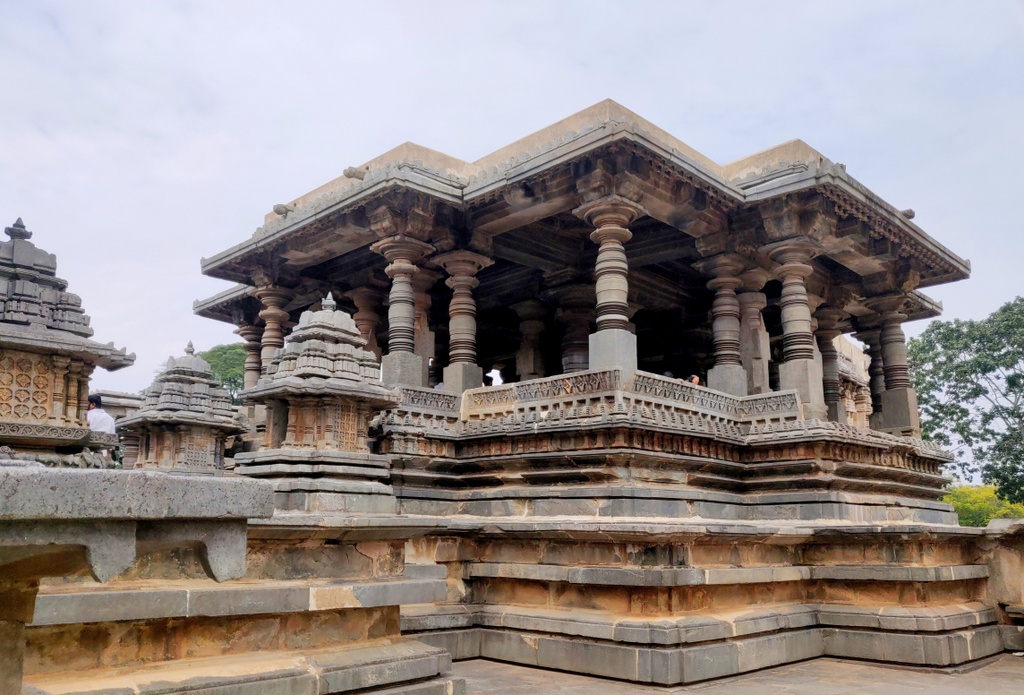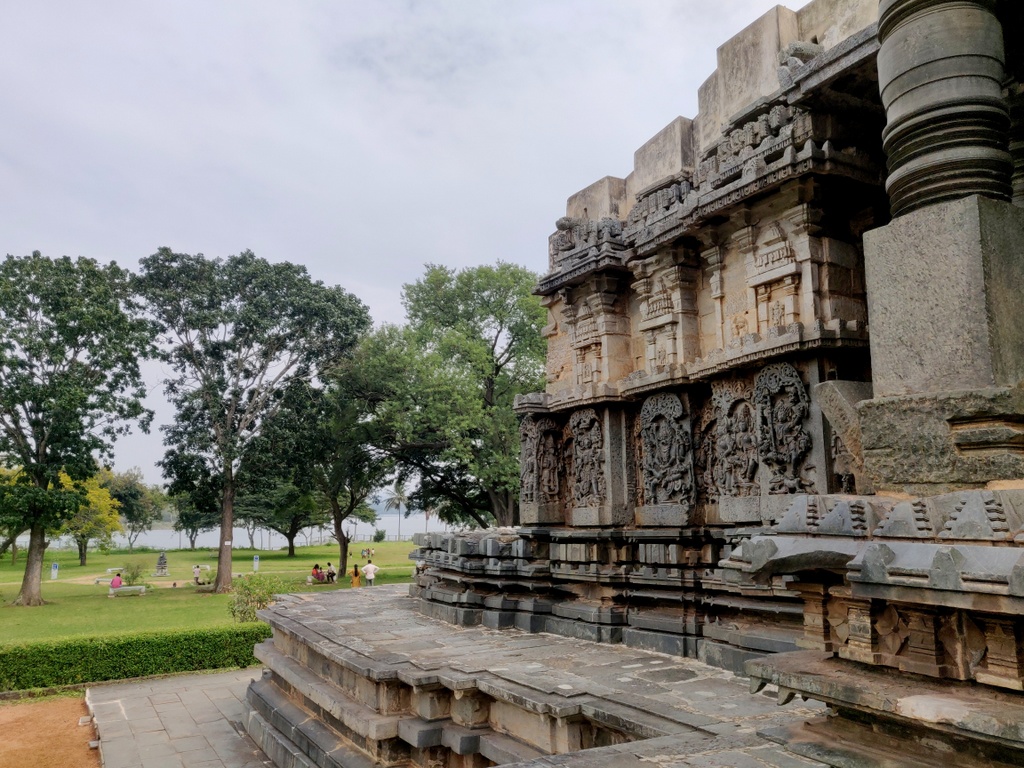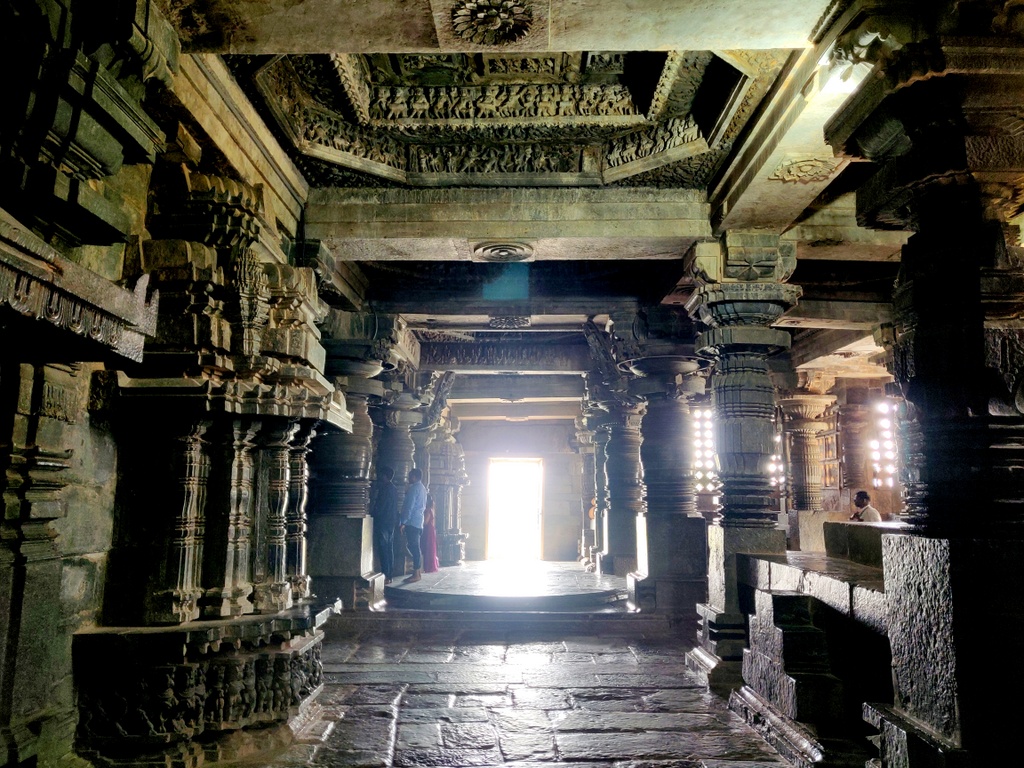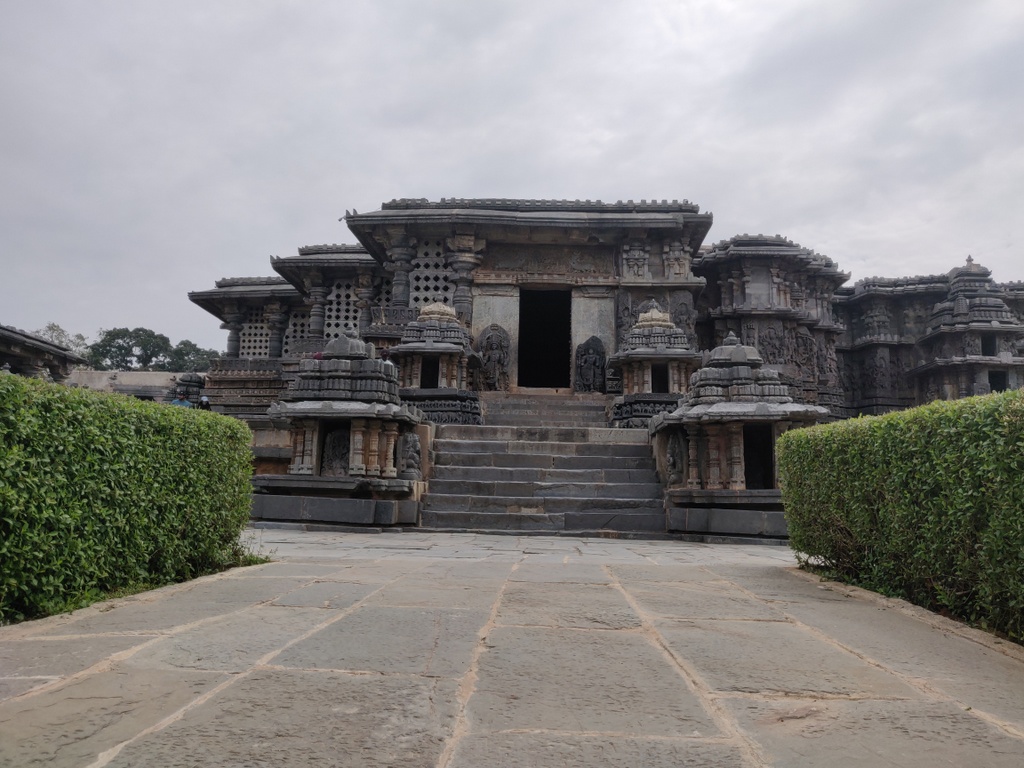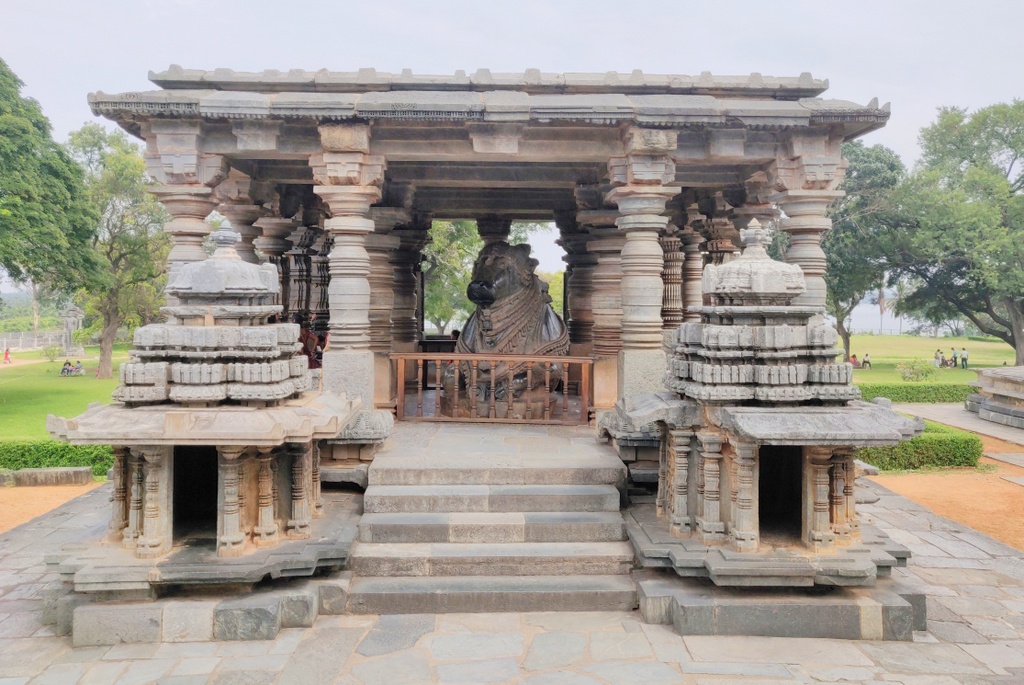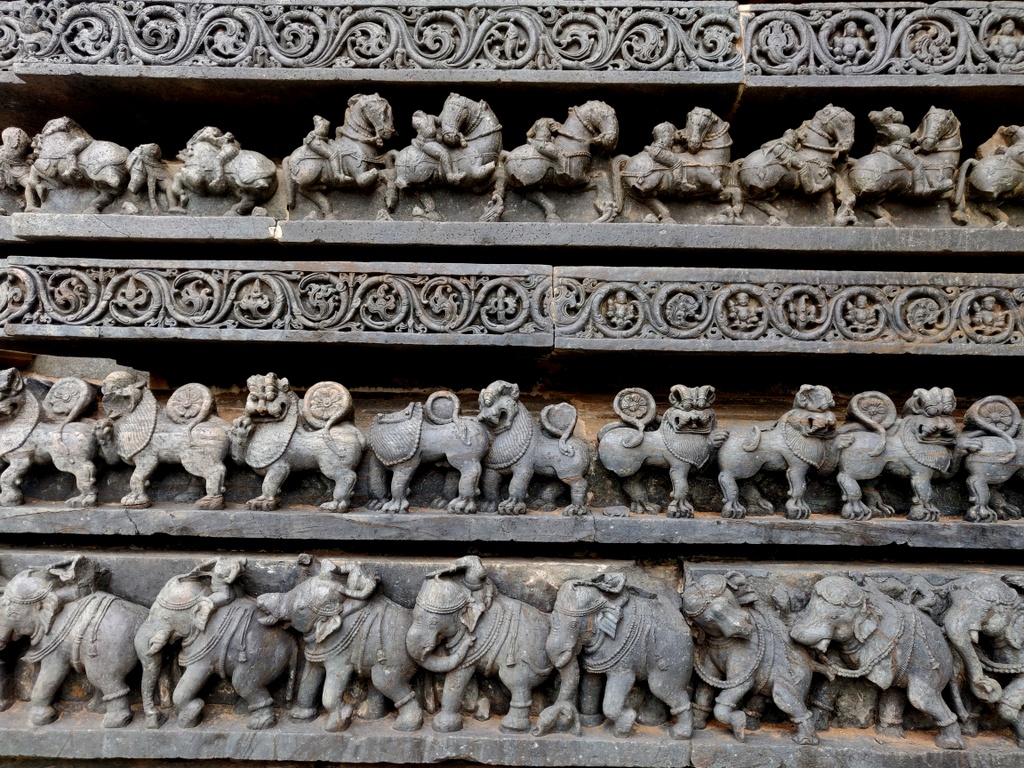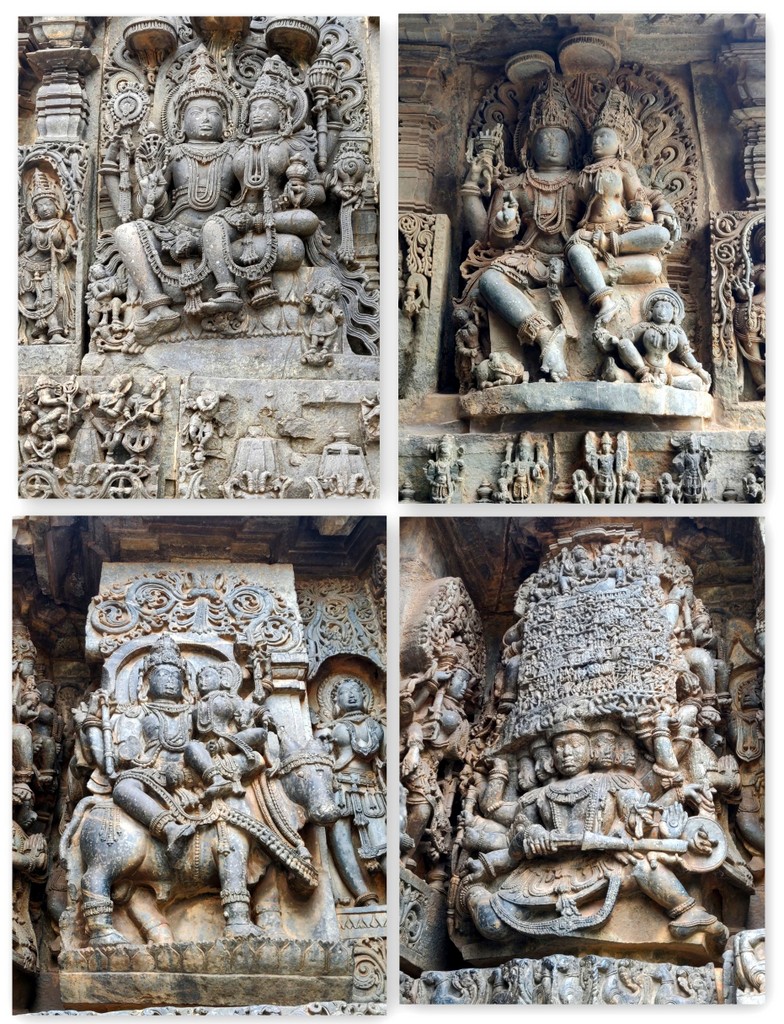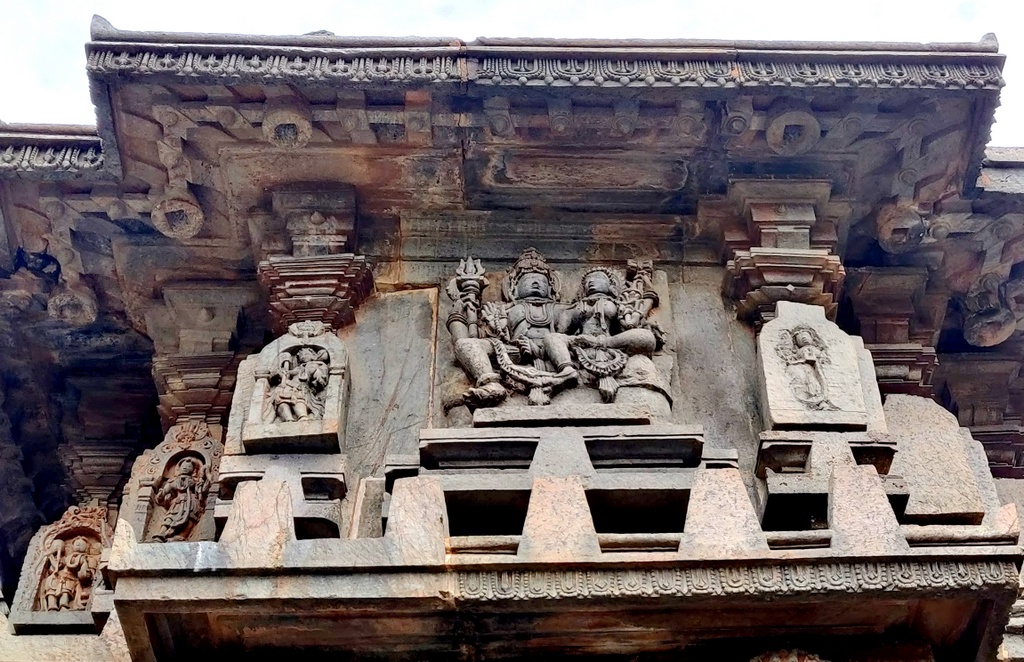 Other temples: Apart from Hoysaleshwara Temple, Halebeedu is also known for Kedareshwara Temple and multiple Jain temples. Kedareshwara Temple was built by King Veera Ballala the second and Queen Ketaladevi.
Museum: An archaeological museum maintained by ASI inside Halebeedu Temple complex houses over 1500 sculptures and artefacts of the Hoysala era.
Visiting Hours: Halebeedu Temple complex is open from 6.30 AM till 9 PM. There is no entry fee to enter the premises but they will charge Rs.50/- for parking
The temple is well maintained, the lawn around the temple is very good it provides good opportunity to play with kids.