Bisle Ghat route from Kukke subramanya is quite avoided one. Because of narrow road and dense forest. Once we enter the forest area one should drive quite a long distance in totally remote route. But considering the road condition in Sakleshpura we advised by localities to take this route. Since it was a weekday even traffic was bit less.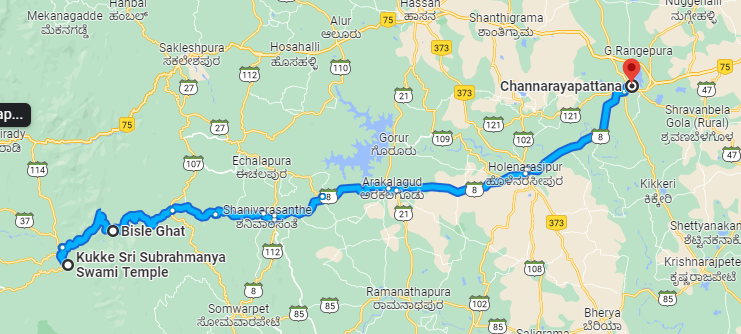 Drive through this route was crazy. It was raining heavily and though it was around 11.00 AM we were feeling like it's around 6.00 AM in the morning. Because of mist road visibility was just around 10 feet. I just enjoyed each turn of the drive. I could not wait to take out my camera to capture the beauty, but I was driving! Quickly stopped and exchanged seat with Anil so that i can click some pics.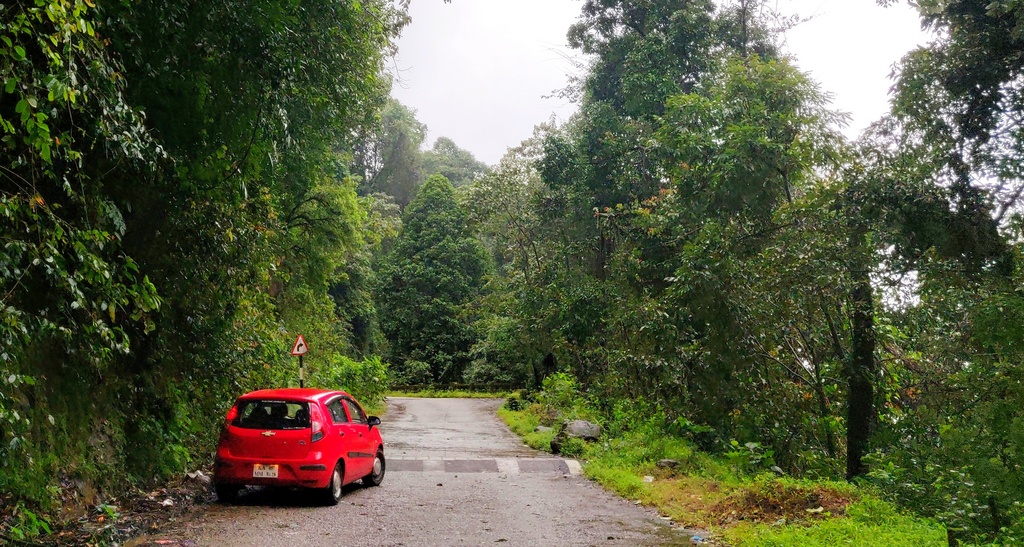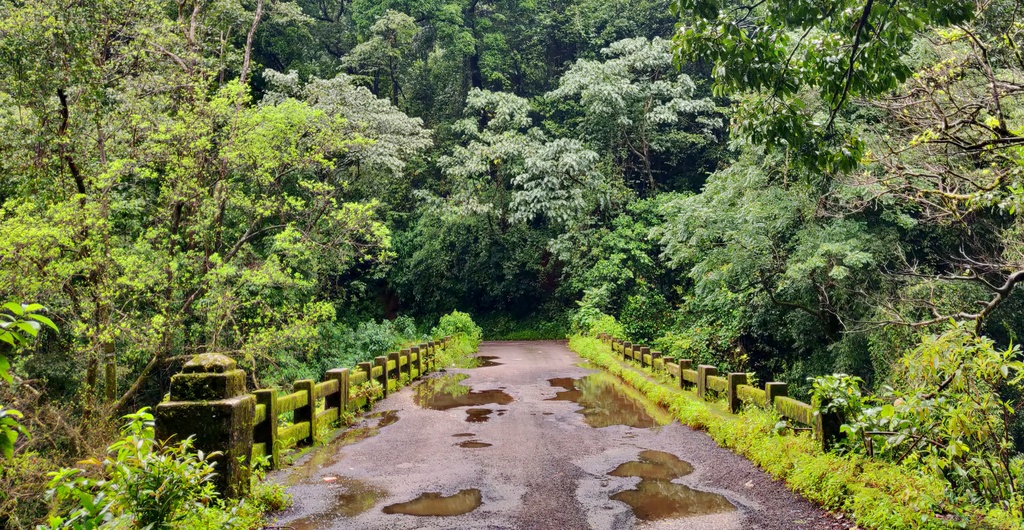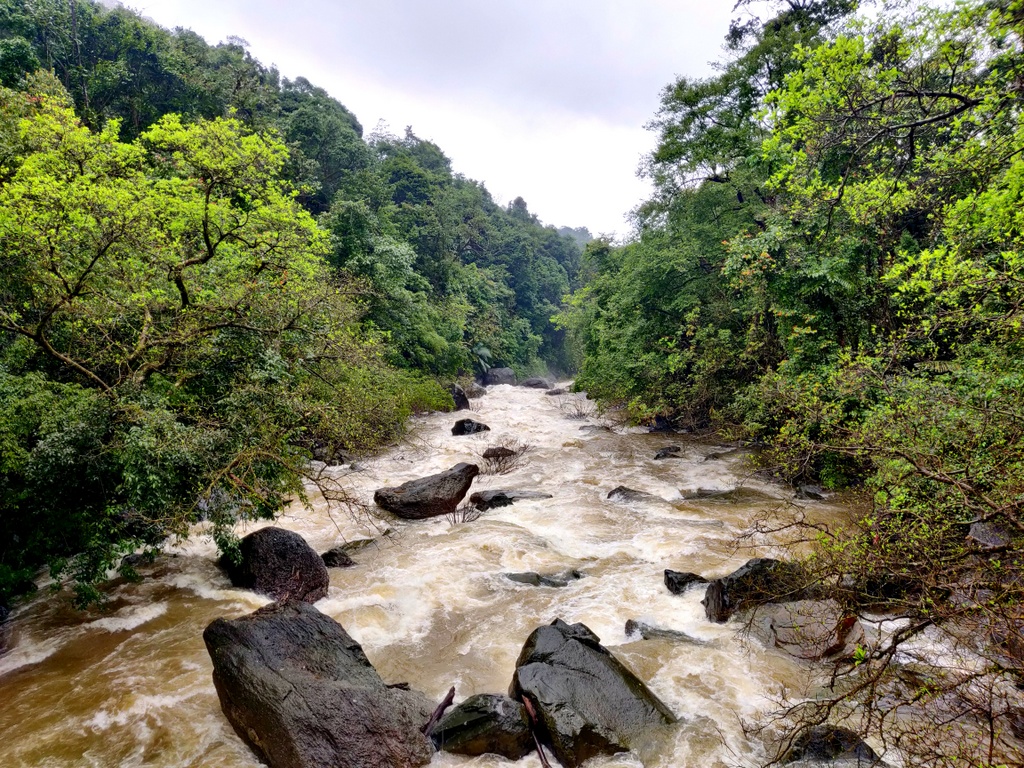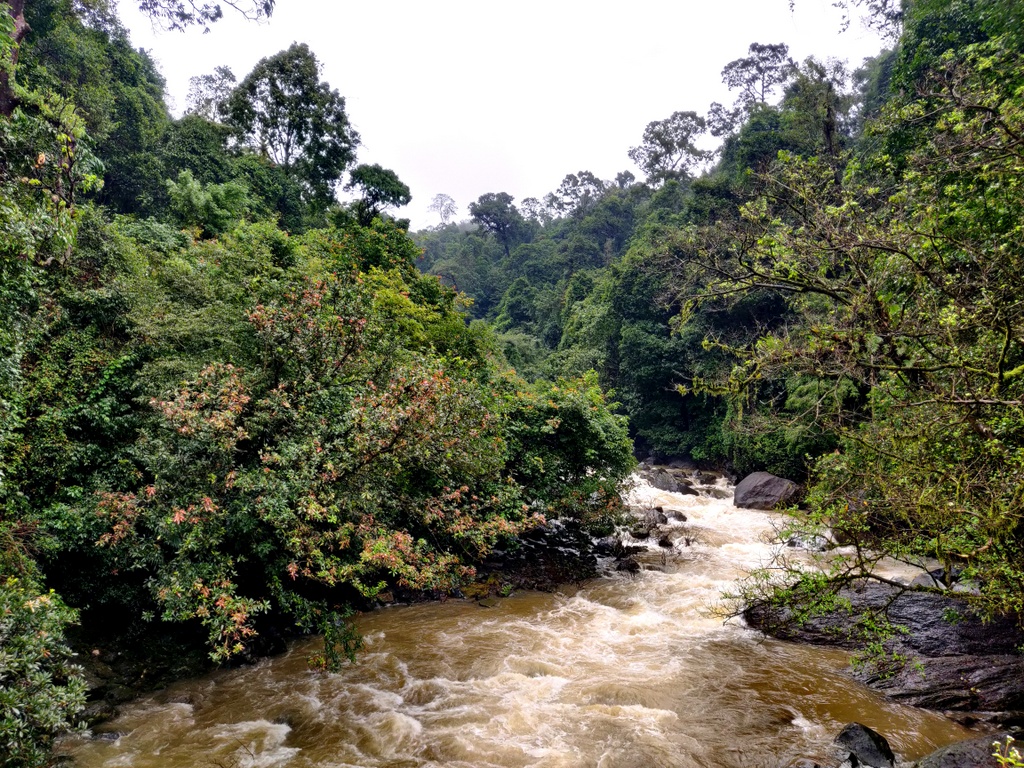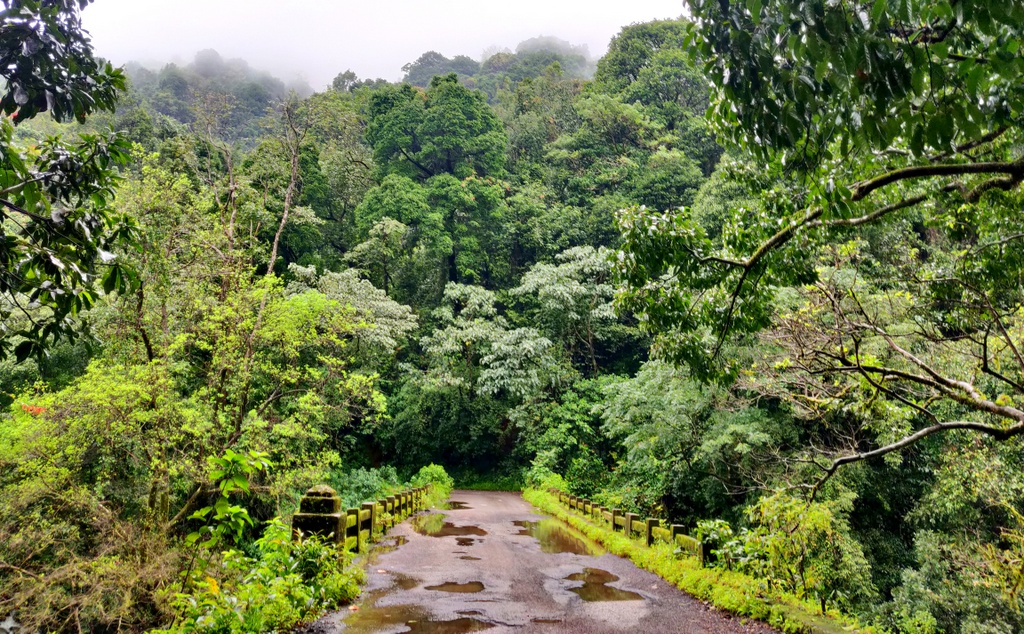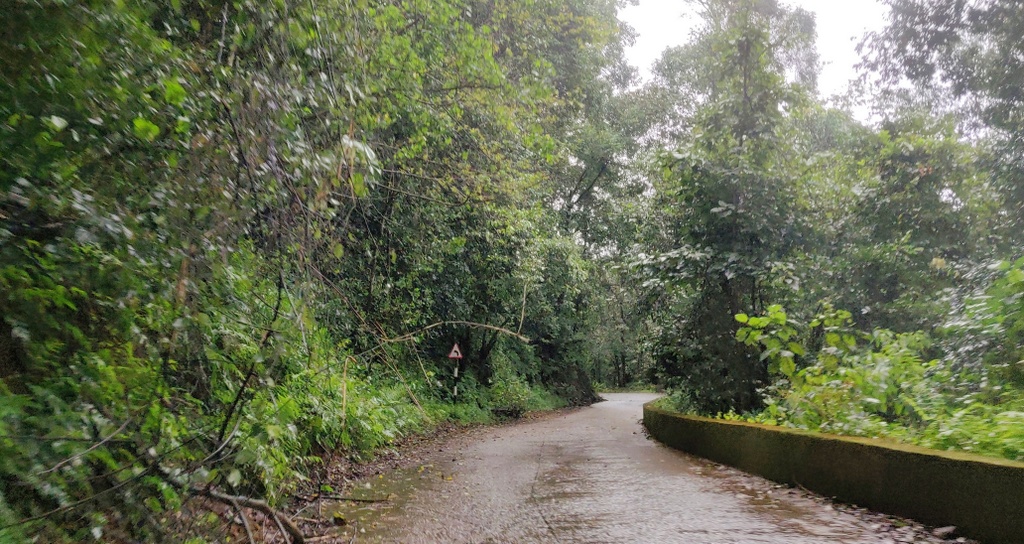 From Kukke subramanya, Bisle Ghat view point is around 25 Kms, but because of narrow road it will easily take more than 1 hour to cross this ghat section.
About Bisle Ghat: Bisle Ghat has a viewpoint for getting a beautiful view of the surrounding mountain ranges. This place is also known as Bisle Forest Reserve that is a famous sanctuary in the Western Ghats housing a wide variety of flora and fauna. Bisle Betta is the viewpoint to get the extraordinary view of the surroundings. Bisle ghat at the other end forest reserve acts as a natural porch that connects the Pushpagiri Wildlife Sanctuary. The fantastic view and the landscape of Bisle Ghat view Point have made this place one of the popular places to visit around Sakleshpura.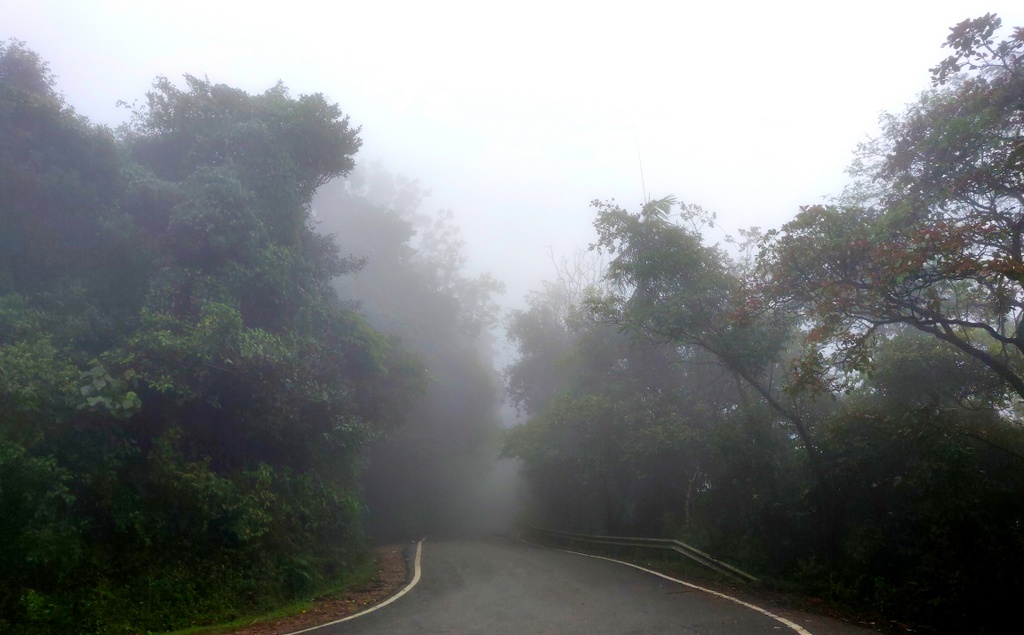 Stopped near Bisle Ghat view point for a while, there is a Watchtower to enjoy the beauty of Western Ghats. Entry to this place is free. One should walk around 100 meters from main road to reach the watchtower. The day we visited this place it was totally covered by mist could not see anything. But did quick photo session and headed back to our car.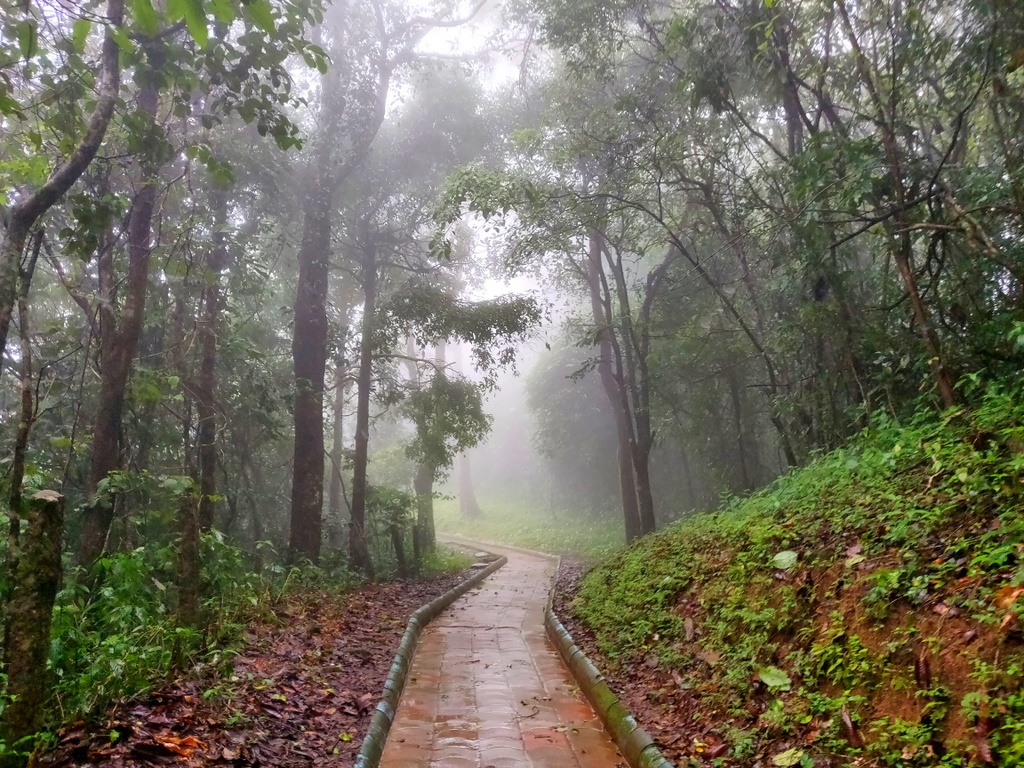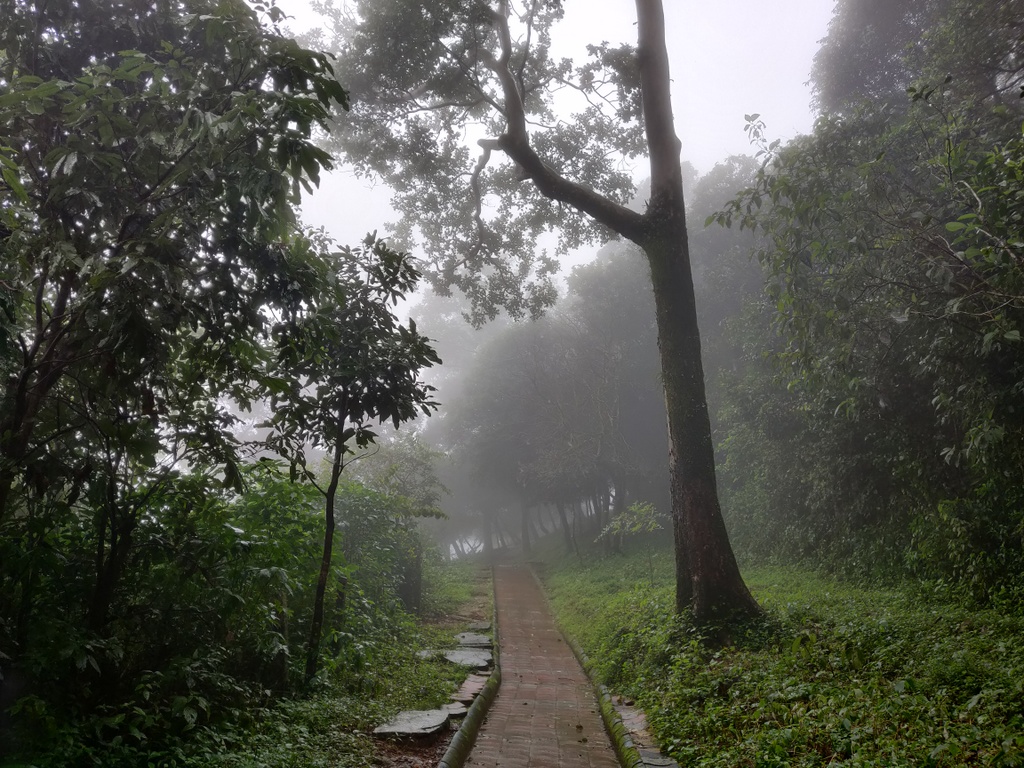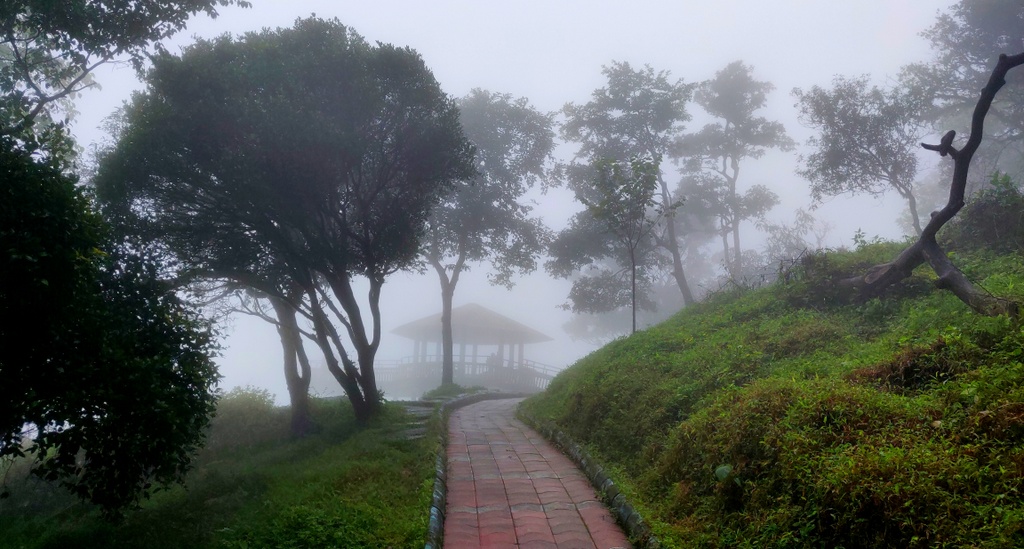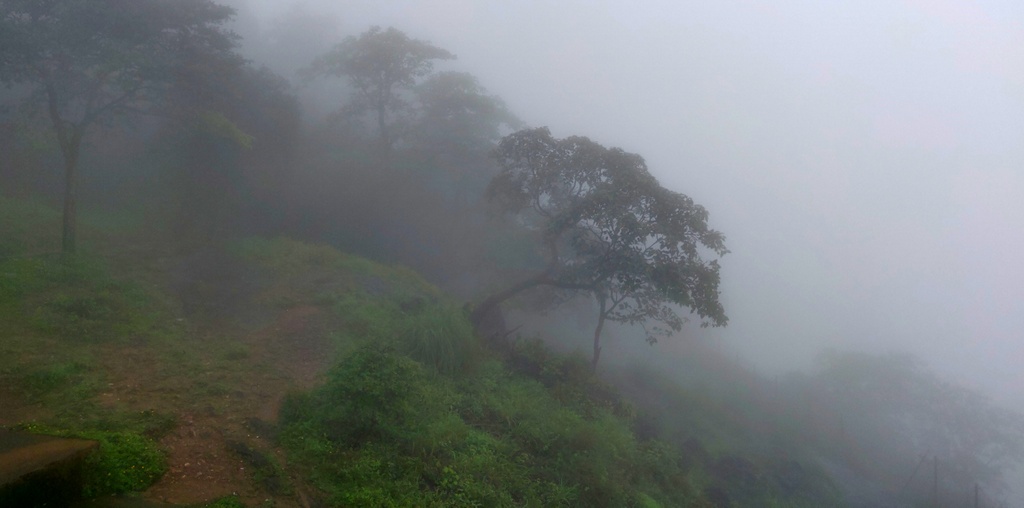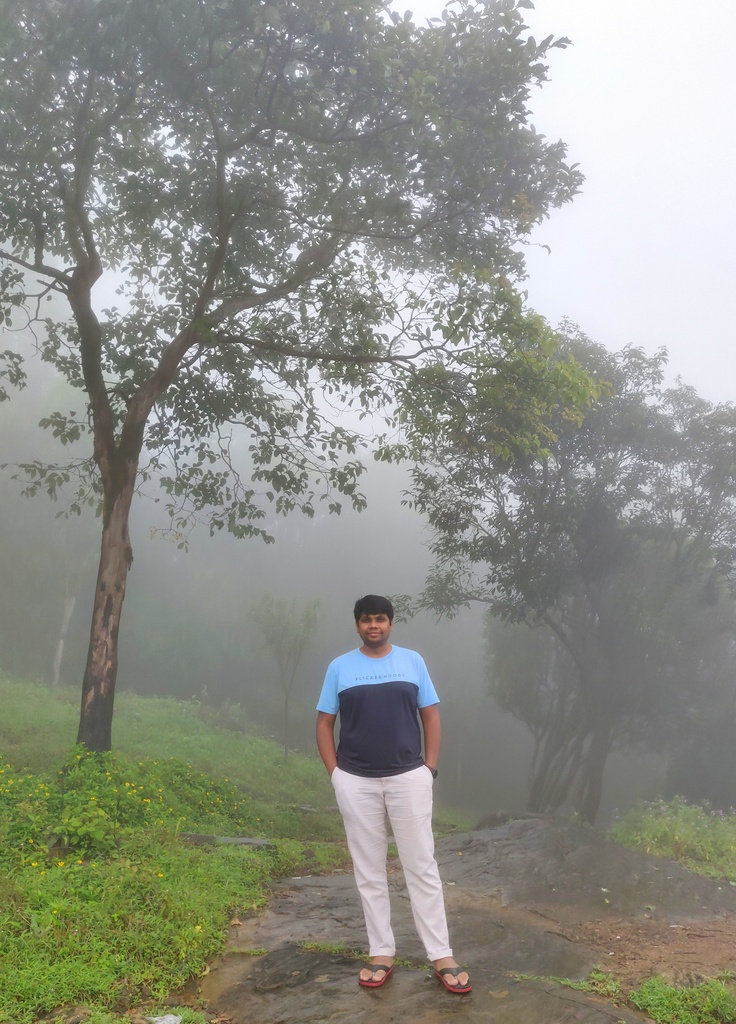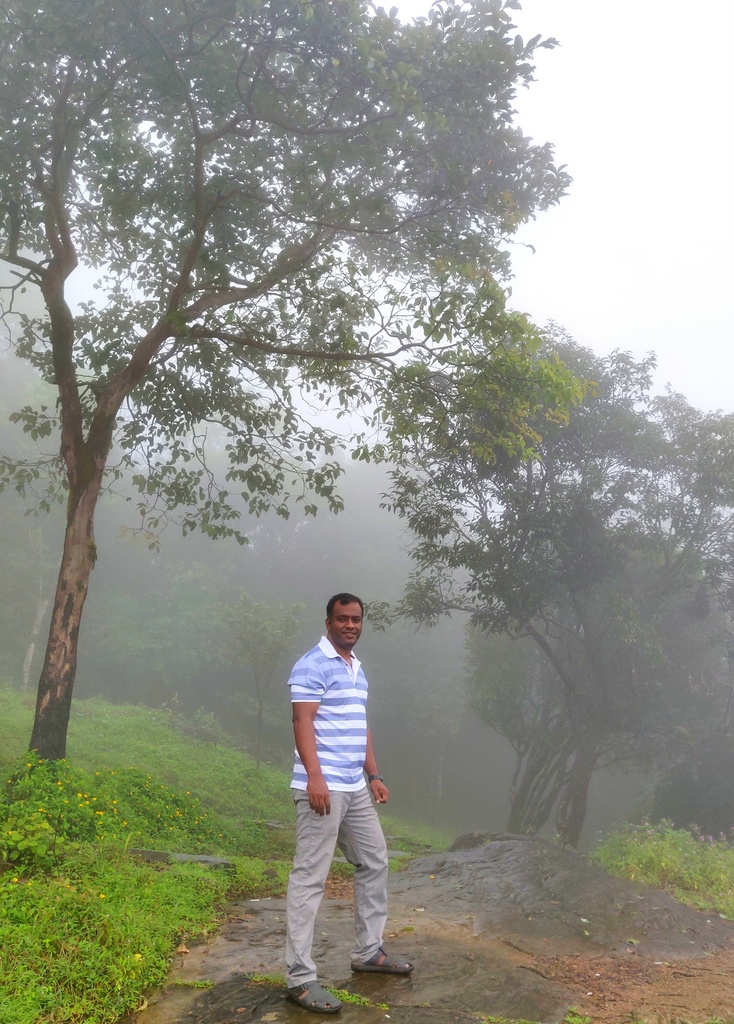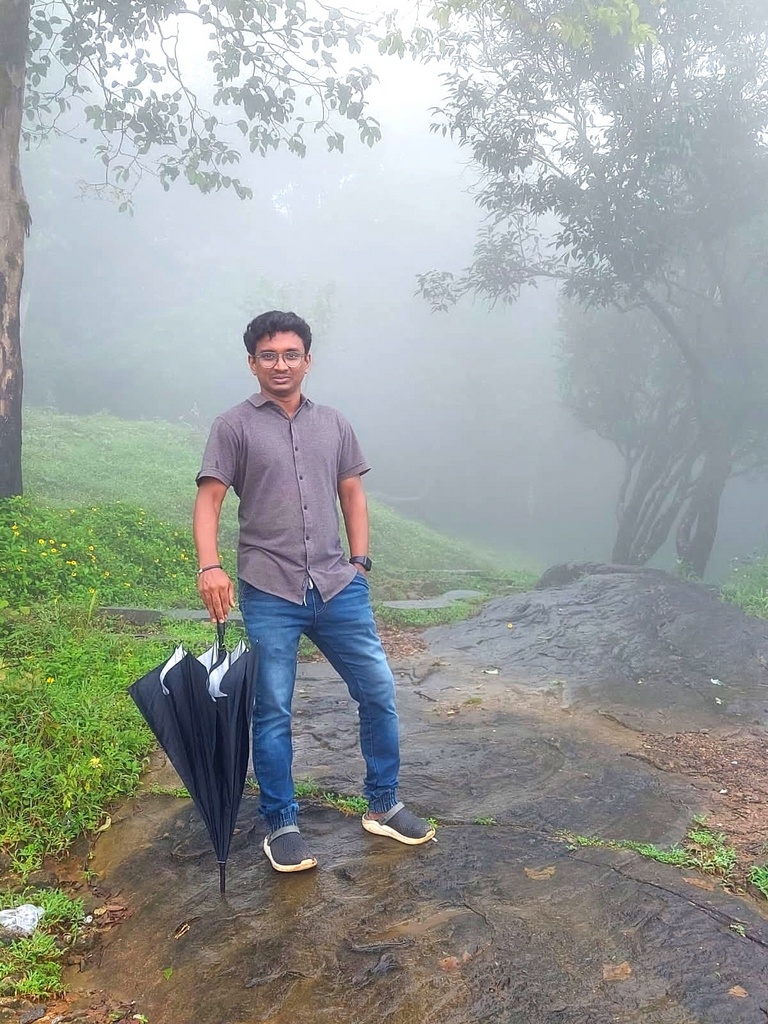 We avoided taking sakleshpura route. Joined to NH-75 (Bangalore – Haasan highway) near Channarayana Pattana. But missed the route on the way which caused 2 extra hours for us to reach back bengaluru.