We were visiting Dharmastala, and because of heavy rain we avoided Shiradi Ghat, which is most popular/used route. Heard that from Sakleshpura route to this ghat is not in good condition drive. So we took Charmudi Ghat route to reach our destination.
To reach Charmudi Ghat, we took Bengaluru – Hassan after Hassan took deviation towards Beluru. From there Mudigere route to reach Charmudi Ghat which is around 290 KMS.

About Charmudi ghat: The Charmudi ghat section travelling through NH73 routes to beautiful hills of Jenukallu, Baalekallu and Kodekallu. River netravati is known to flow from the peaks between charmadi ghat and kudremukh.The journey through Charmudi ghat road will make you shiver with rains and chilly weather. The ghat is very deep unlike the other ghats of Western ghats.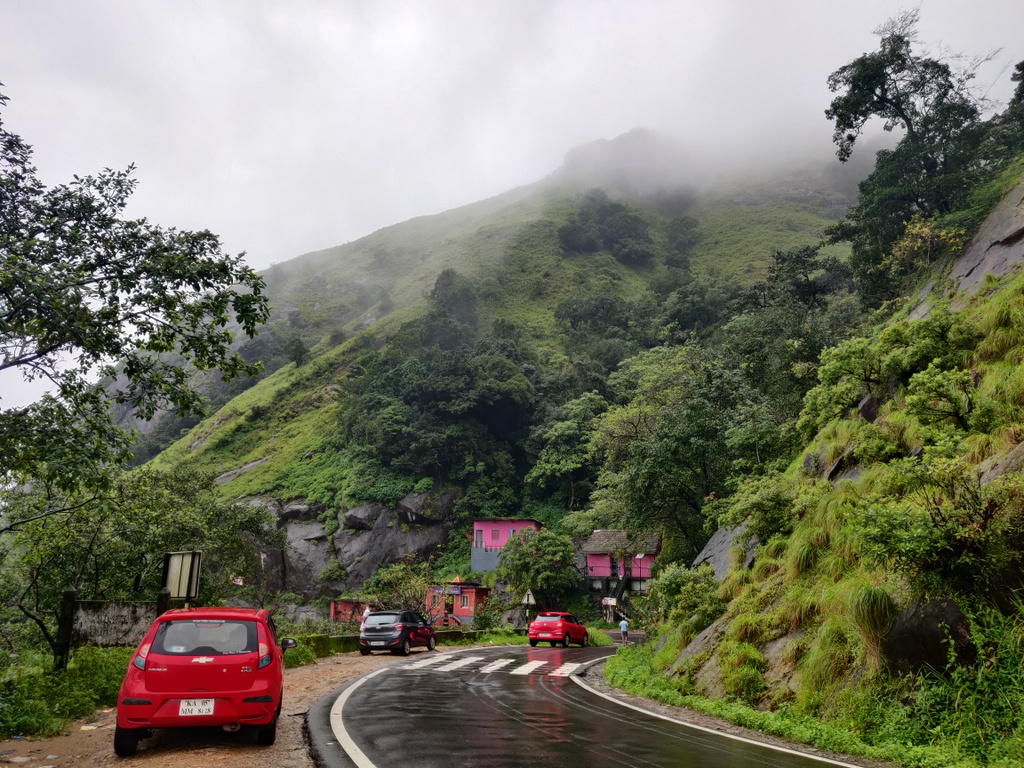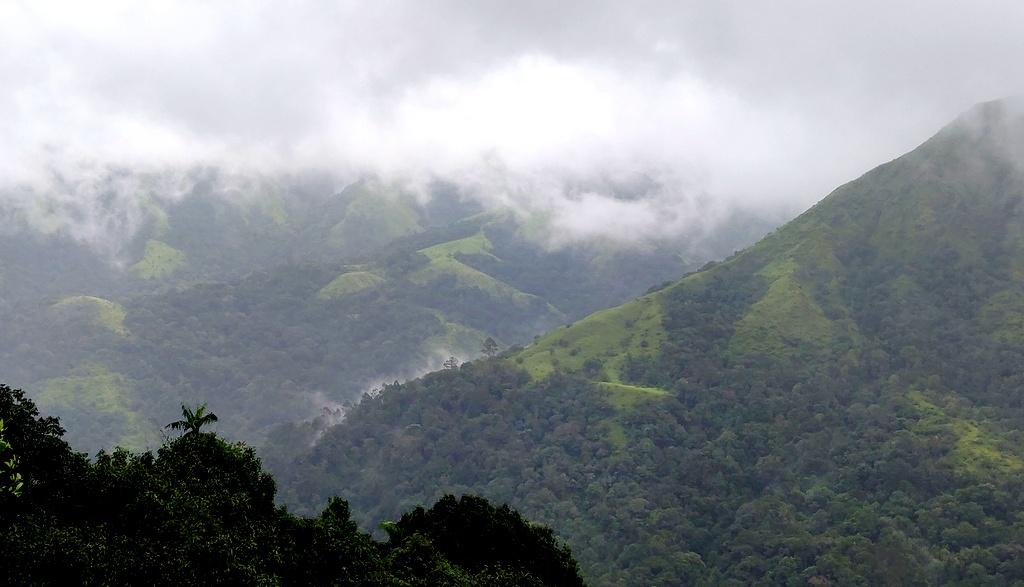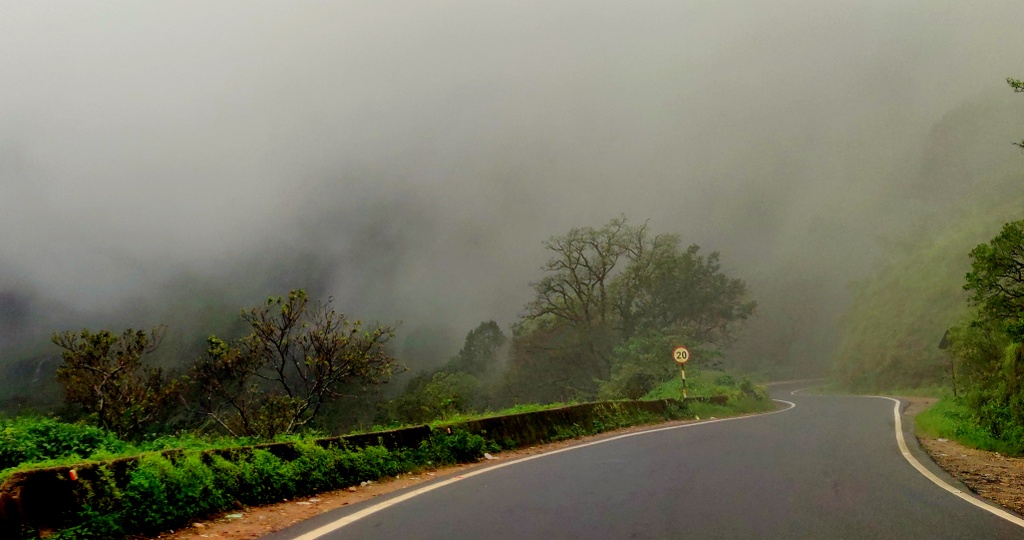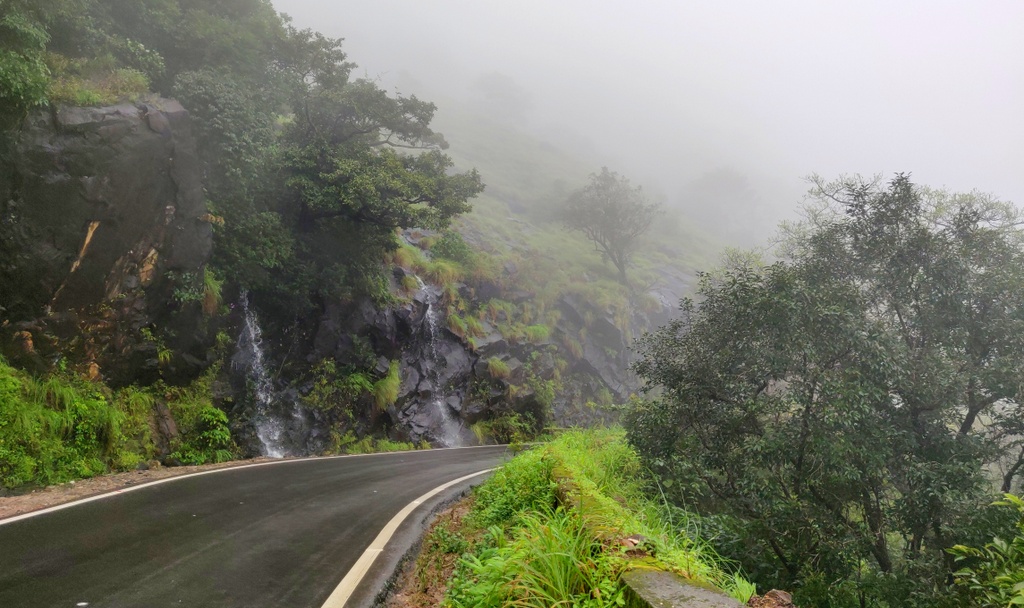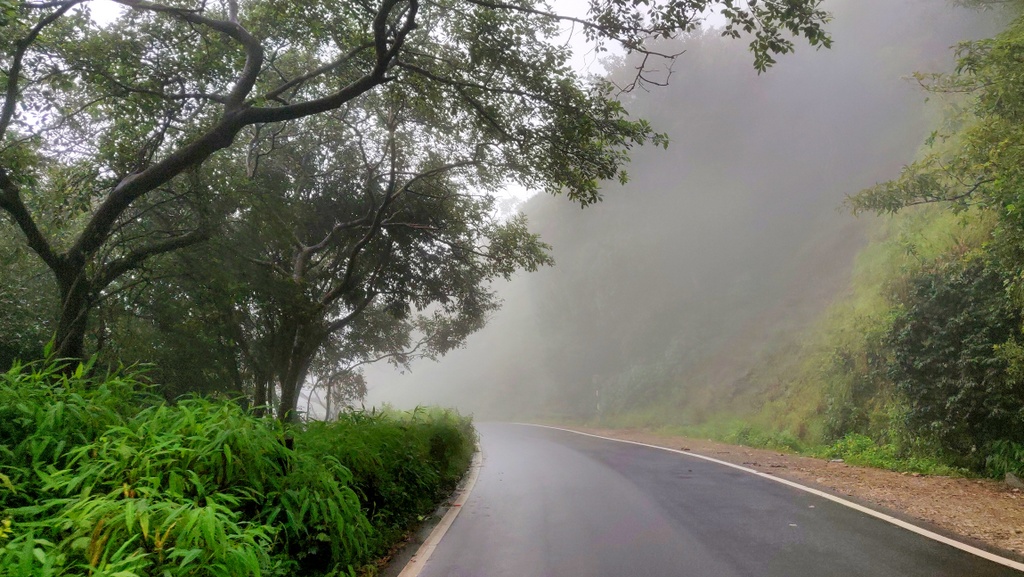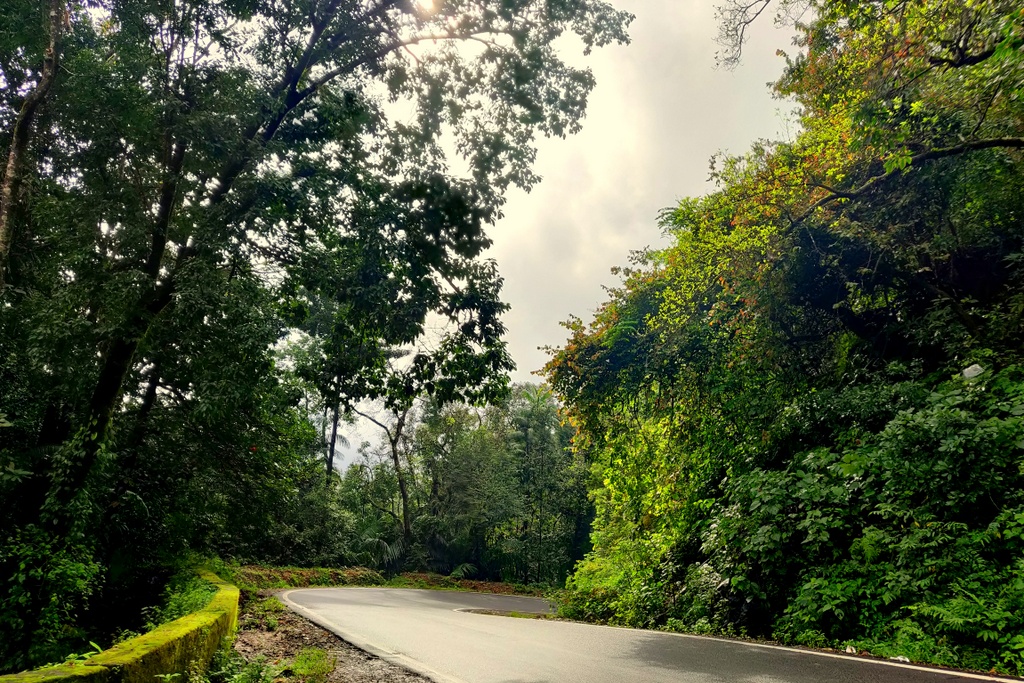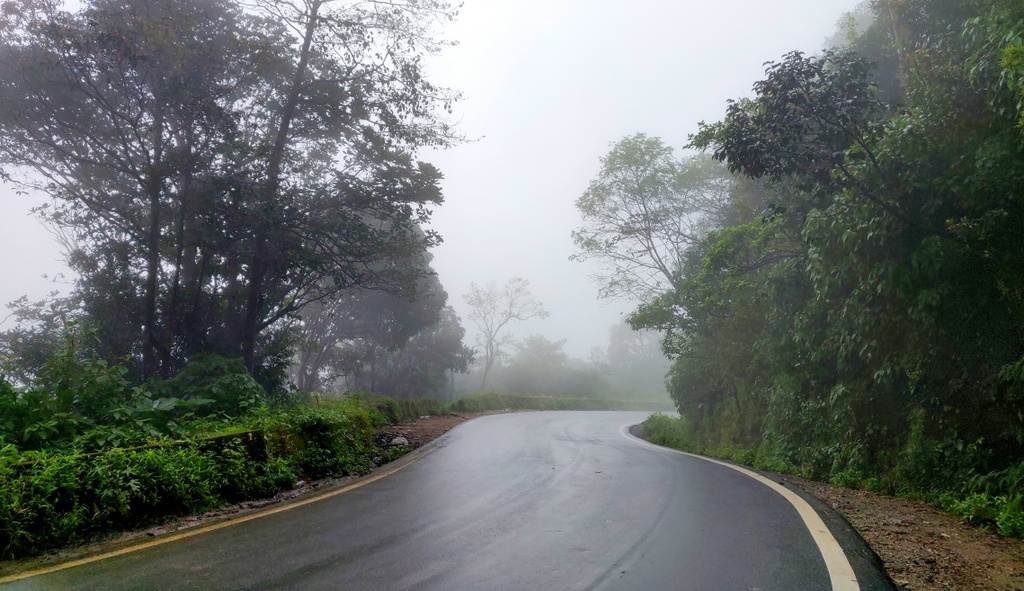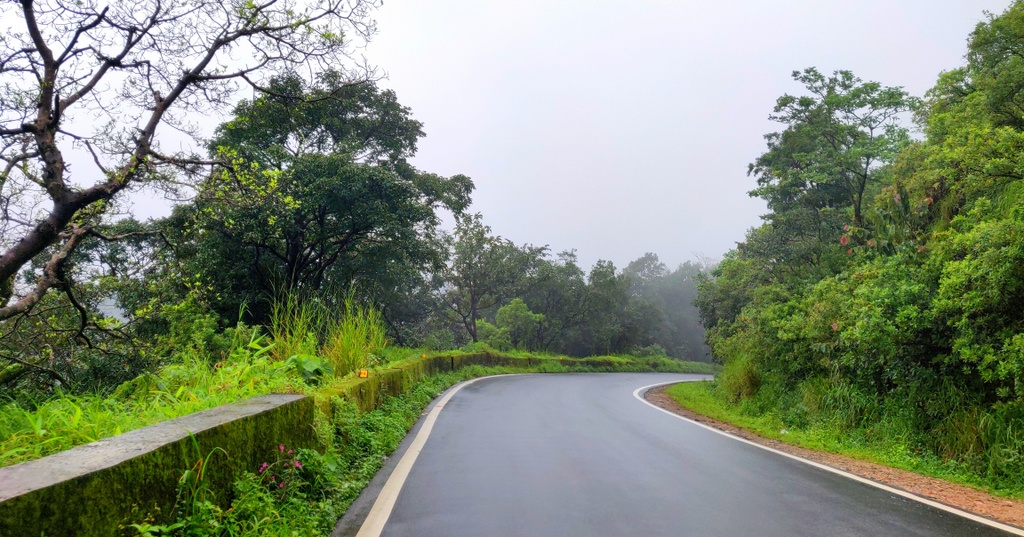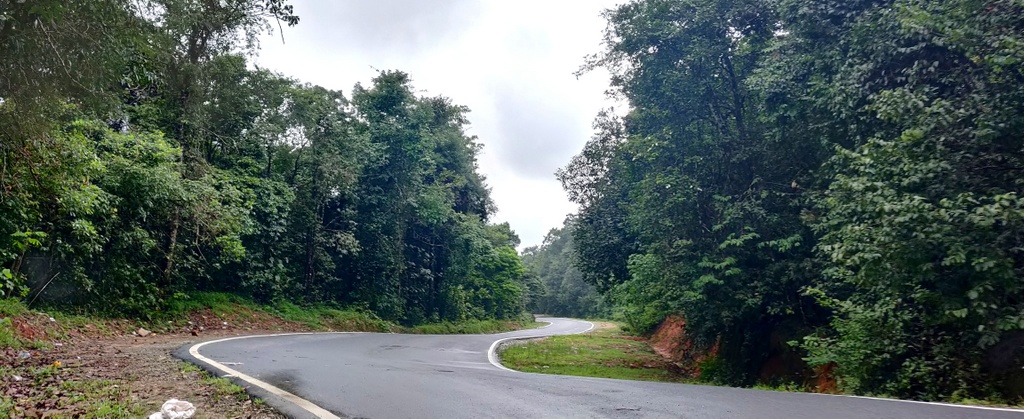 There will be many streams and cascades on your way if you are visiting in the monsoon season but Bandage Arabi falls is well known in this ghat. Falling from above 200 feet the waterfall is a majestic view to click by. If you are planning on a vacation then the best time to visit Charmudi ghats and other nearby places will be right after the monsoon or on clear summer days.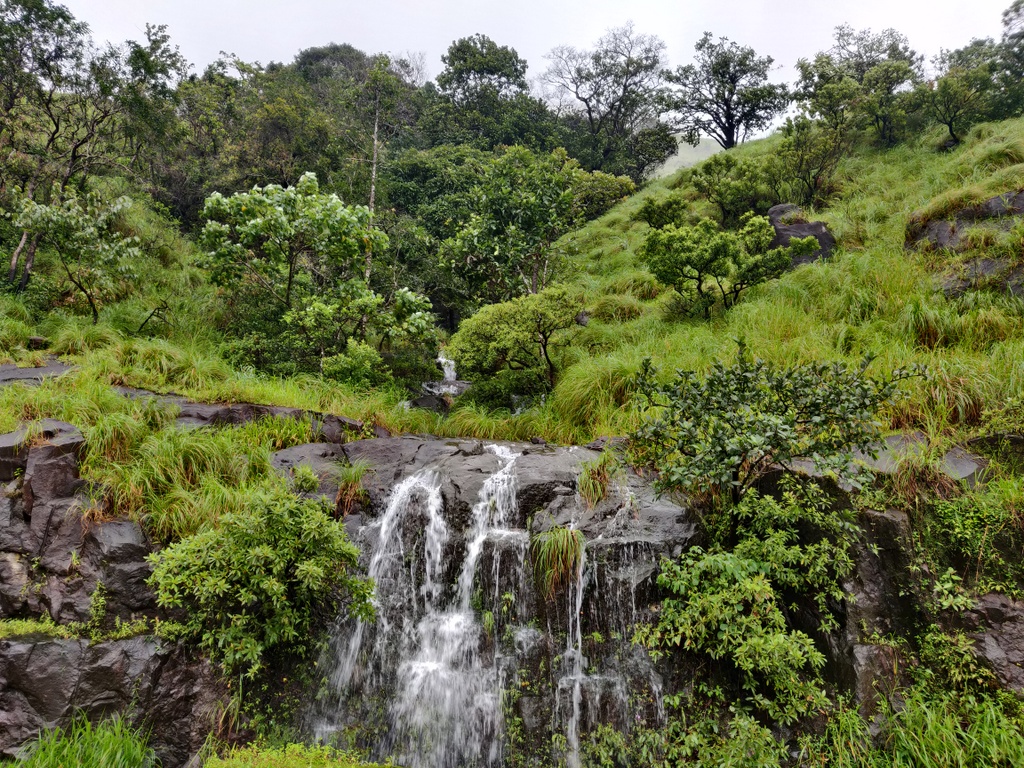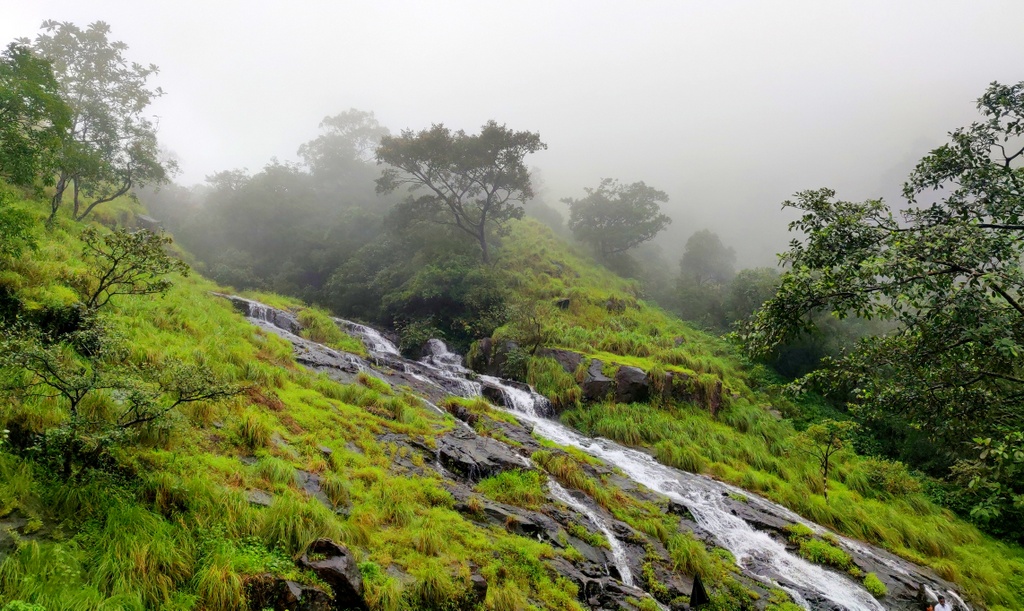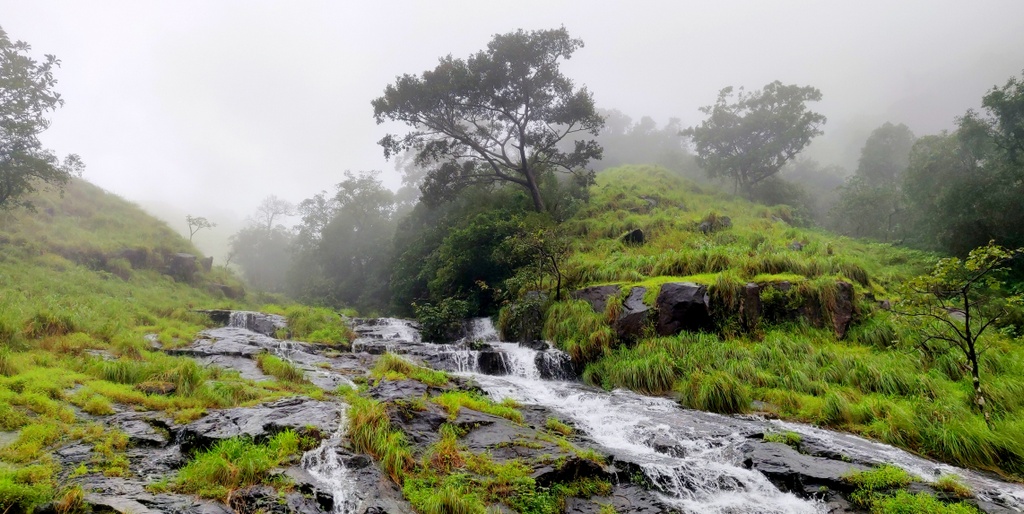 This is the best route to visit during Monsoon. Its just a heaven on the earth. Beauty of the nature is behind words to explain. The ghats are narrower than the Shiradi ghat, with more bends and turns, and at its narrowest at the point where two huge boulders jut into the road just past the waterfall and temple at Jenukallu. But the views of the western ghats are simply the best! After the rains, the green that carpets the hills has a calming and distracting effect on the driver and passengers. There are several viewpoints on the way which are worth stopping at.
Despite being 30km longer than the Shiradi Ghat route, this becomes the preferred route when Shiradi closes. But this road is not built for heavy traffic movement. If a heavy vehicle breaks down, the traffic build-up is quick and long. In recent days i heard, because of people stopping for Photos near streams and waterfall created huge traffic jam for hours together.
We experienced the same, Traffic jams at certain places not because of any break downs! only because of parking vehicles in middle of roads to take pictures!!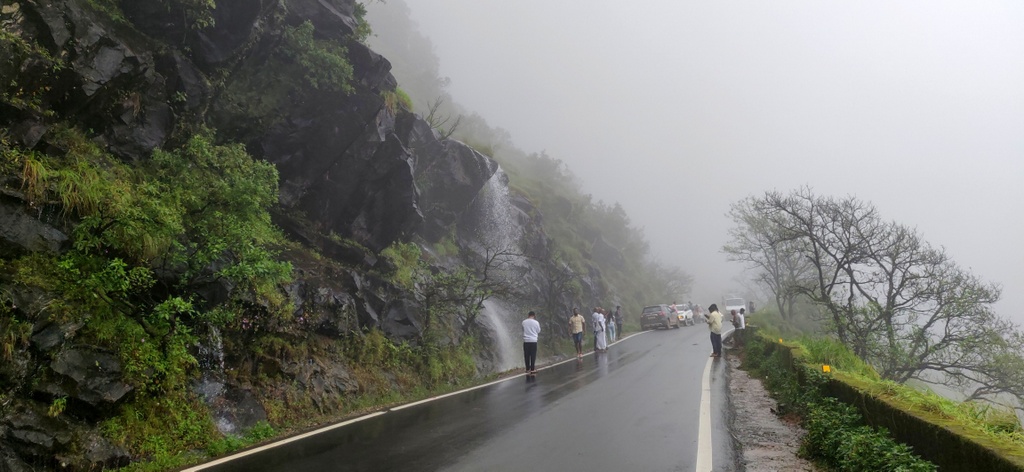 Overall its a better alternative for Shiradi ghat to reach Dharmastala or Mangaluru from Bengaluru.