Isha foundation is around 40 KMs from Coimbatore. It takes minimum 1 hour to reach Isha foundation from Coimbatore. Coimbatore is well connected by air, rail and road.
Accommodation is available in Ashrama, since we didn't had any plan of registering to any program we stayed in Coimbatore. Our main intention was to visit Isha foundation during evening so that we can be part of light show, we had enough time in morning to visit any other places.
There are lot of places around Coimbatore to visit, but considering time of travel we listed out some of the places which are easily reachable Siruvani Dam. On Google maps it was showing just 8 Kms away from Isha foundation. And Siruvani Falls which is around 18KMs. We thought visiting these 2 places first and come back to Isha foundation by 4.00 PM.
When we reach the check-post, came to know that entry to Dam is closed for visitors from past few years! First plan flopped.
Again we continued towards Siruvani Falls (trusting google maps) when we visit near the Tamilnadu – Kerala border we came to know that road is closed to this falls because of heavy rain from past few weeks! Second plan also flopped.
Which ever near by places which we thought of, most of the places were closed for visitors because of rain.
We were searching for some place to take some rest, we came across this beautiful place. We could not get some shelter to rest our self, spent some time clicking photos around and left the place.
Finally we decided just to finish lunch and get into Isha foundation only. Had early lunch around 12.30 and Entered Isha foundation.
We visited this place in a wrong time, because of long weekend & Independence day celebration approximately 10K people were there in this place! Just to park our bikes we took close to 1 hour!!!
First we thought of visiting to Dhyanamandhira and again come back near Adiyogi statue.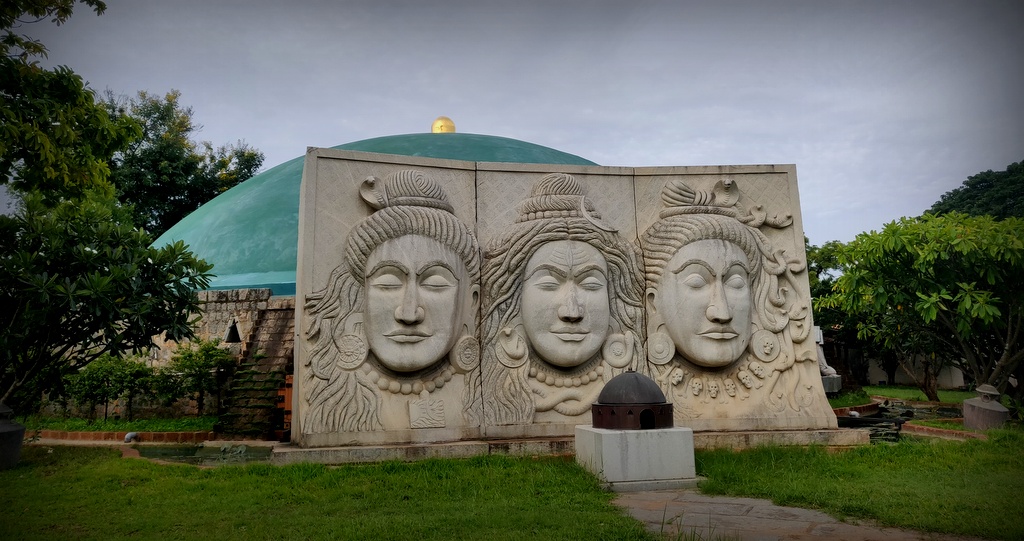 Spent some time in Dhyanamandhira and finally came back near Adiyogi Statue around 5 PM.
About Adiyogi Statue – The Adiyogi statue is a 34-metre tall (112 ft), 45-metre long (147 ft) and 25-metre wide (82 ft) steel statue of Shiva with Thirunamam at Coimbatore, Tamil Nadu. It is recognized by the Guinness World Records as the "Largest Bust Sculpture" in the world.
This statue is located in a very scenic place.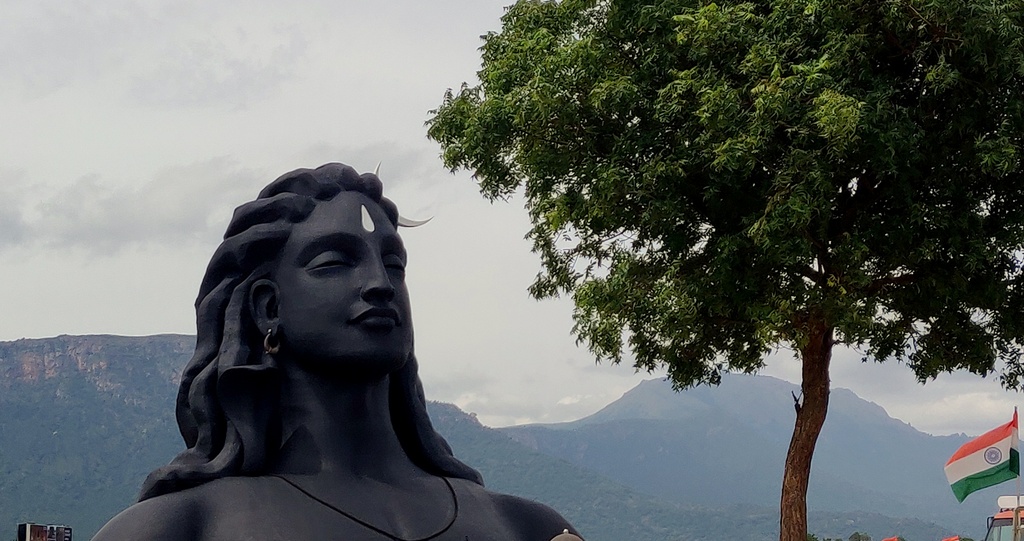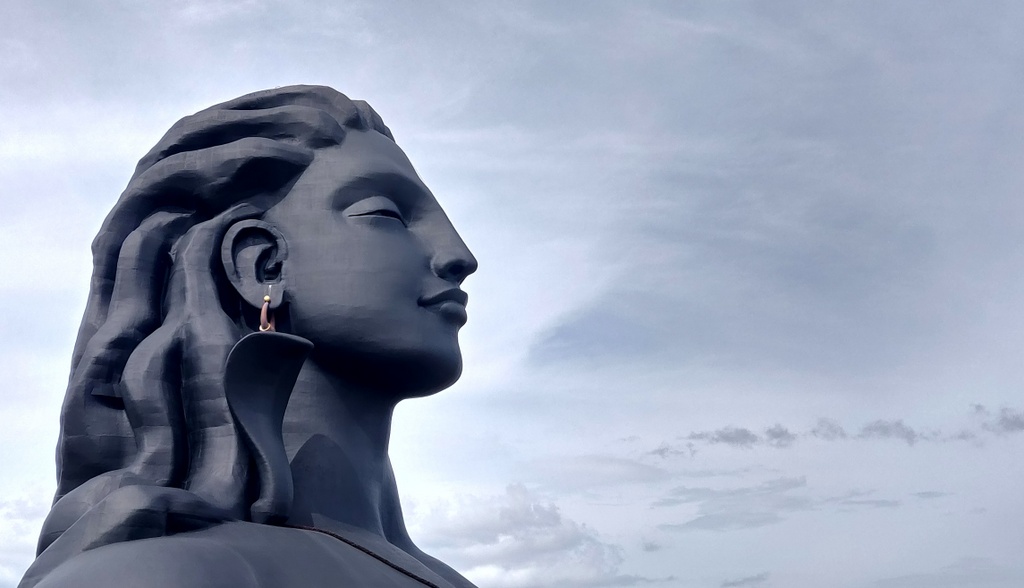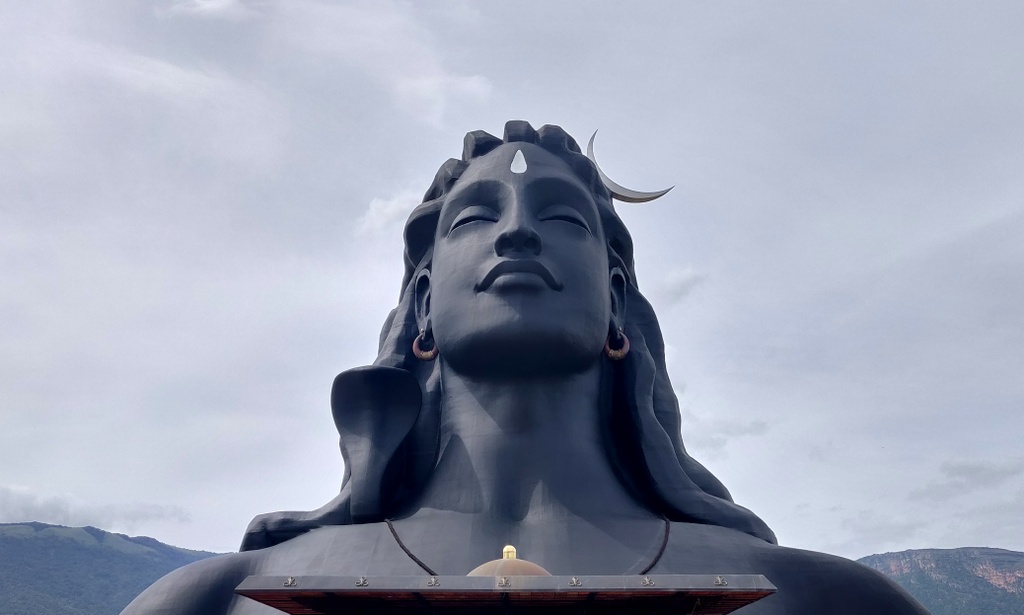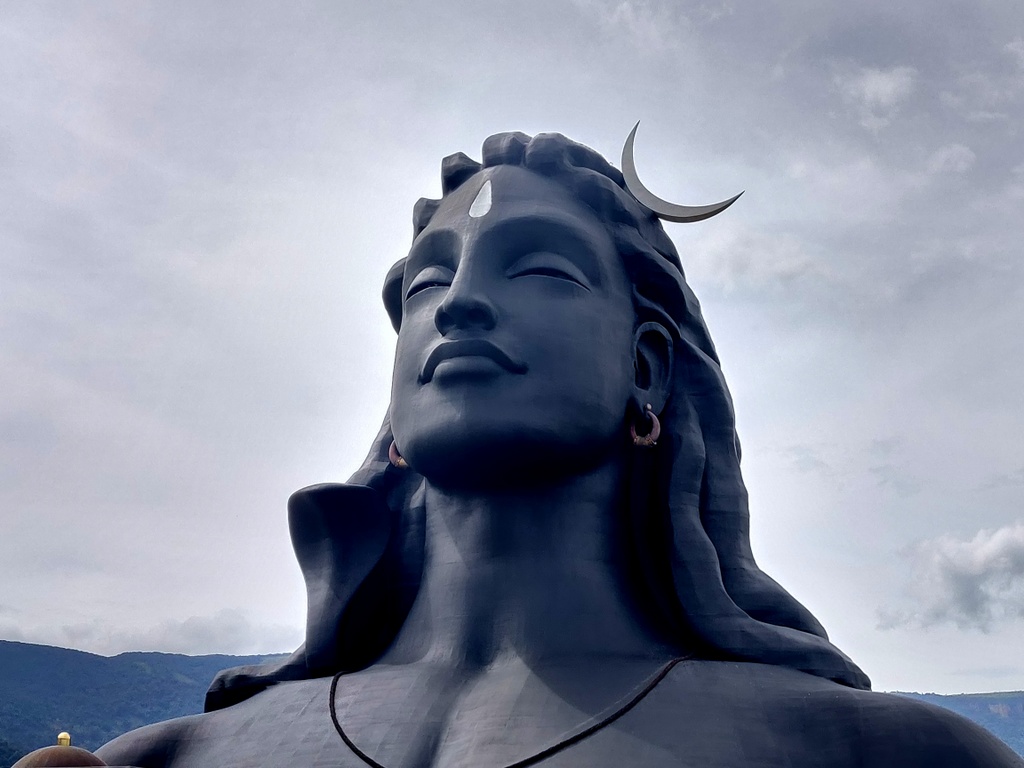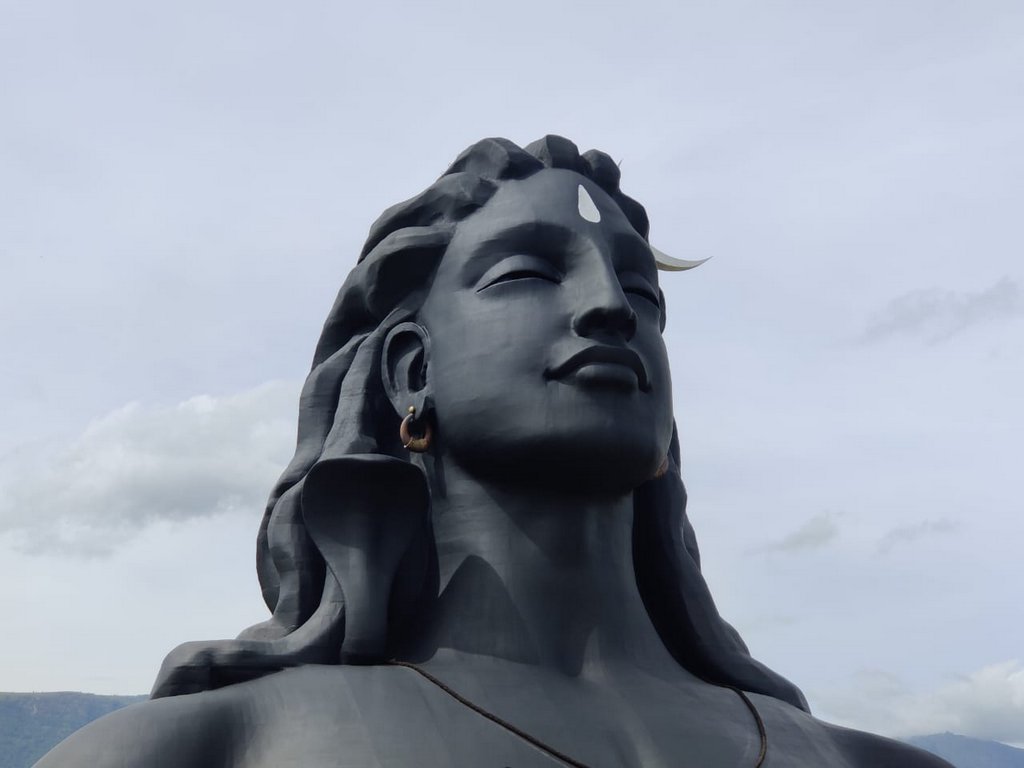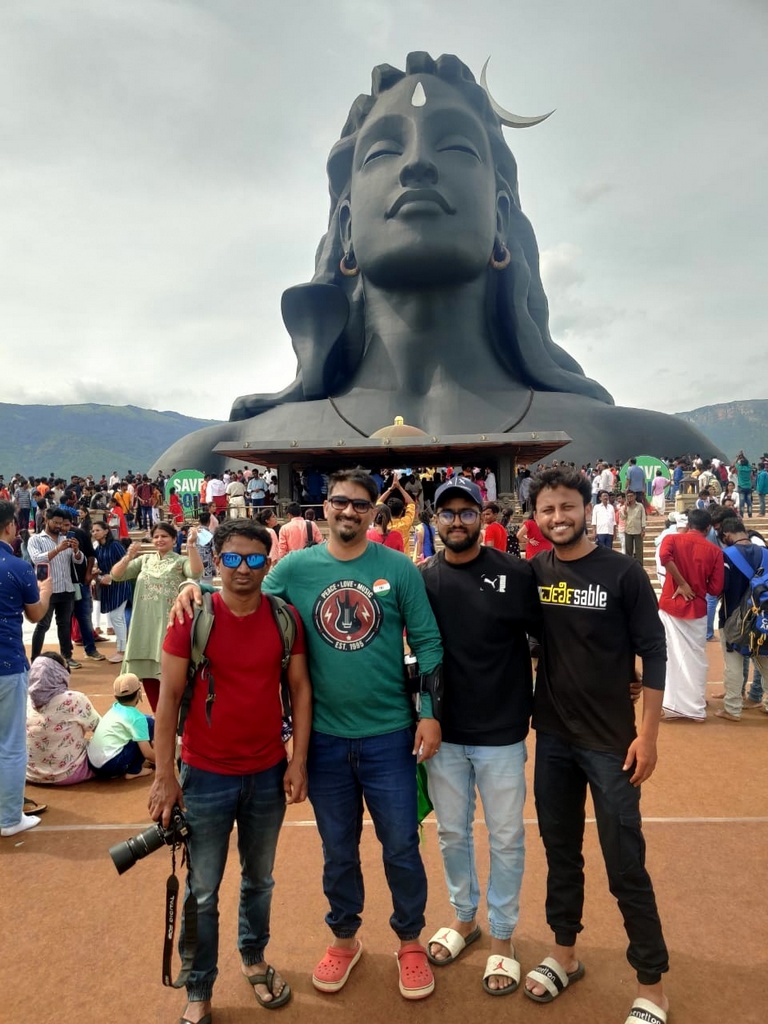 Light show will be there on weekends from 7.00 PM to 8.00 PM after watching the lightshow we were totally delighted. Its worth waiting for that show. No words to explain the beauty of Lord shiva. Totally amazing experience. Though light show is ended at 8.00 PM we were not in a hurry to leave the place till 9.30 PM. Traffic is one reason but that magnificent statue hold us back for some time.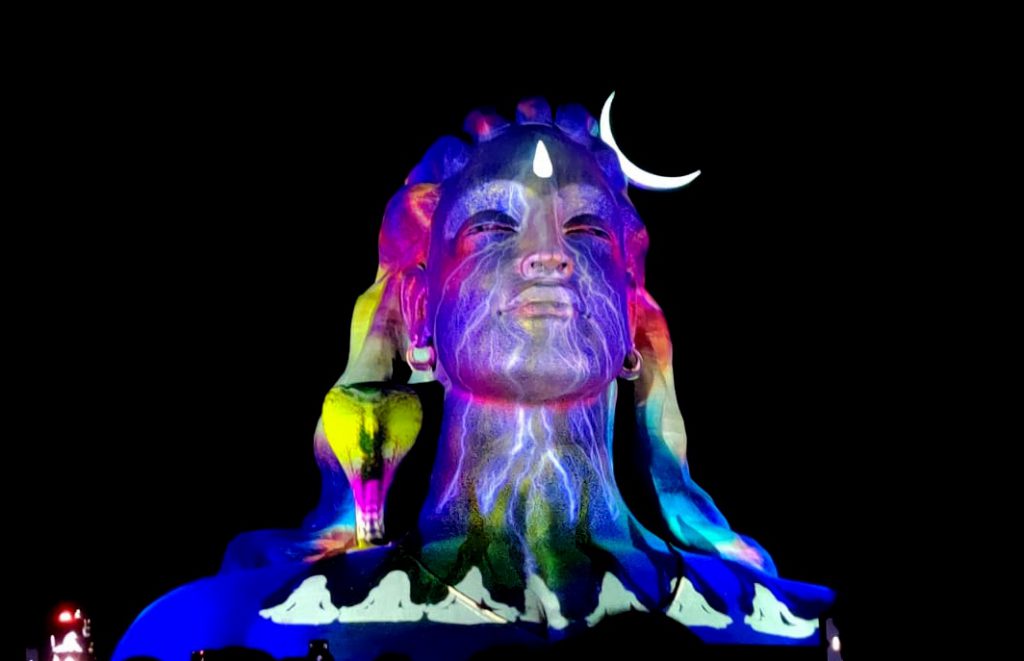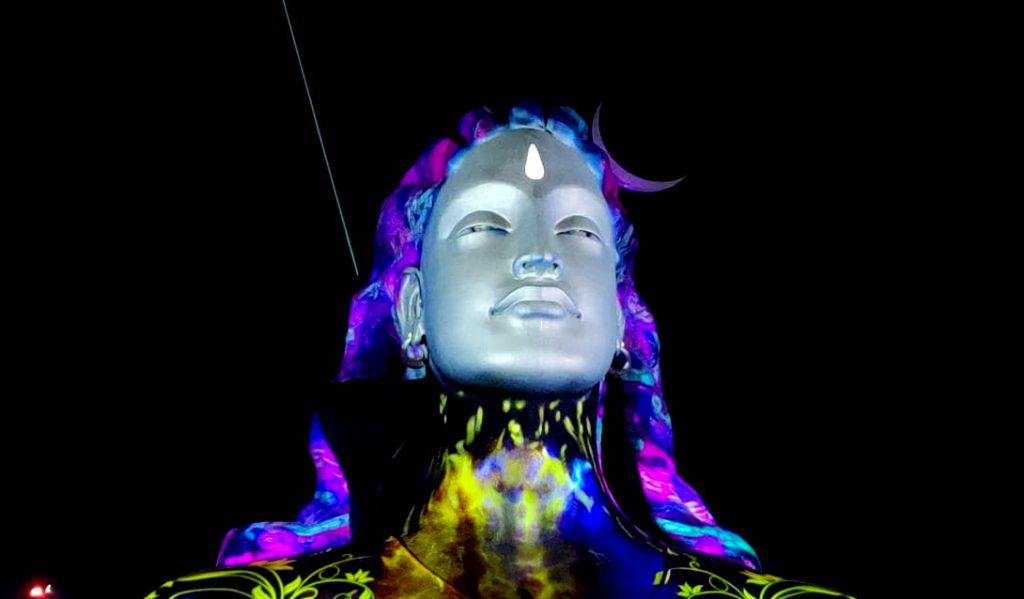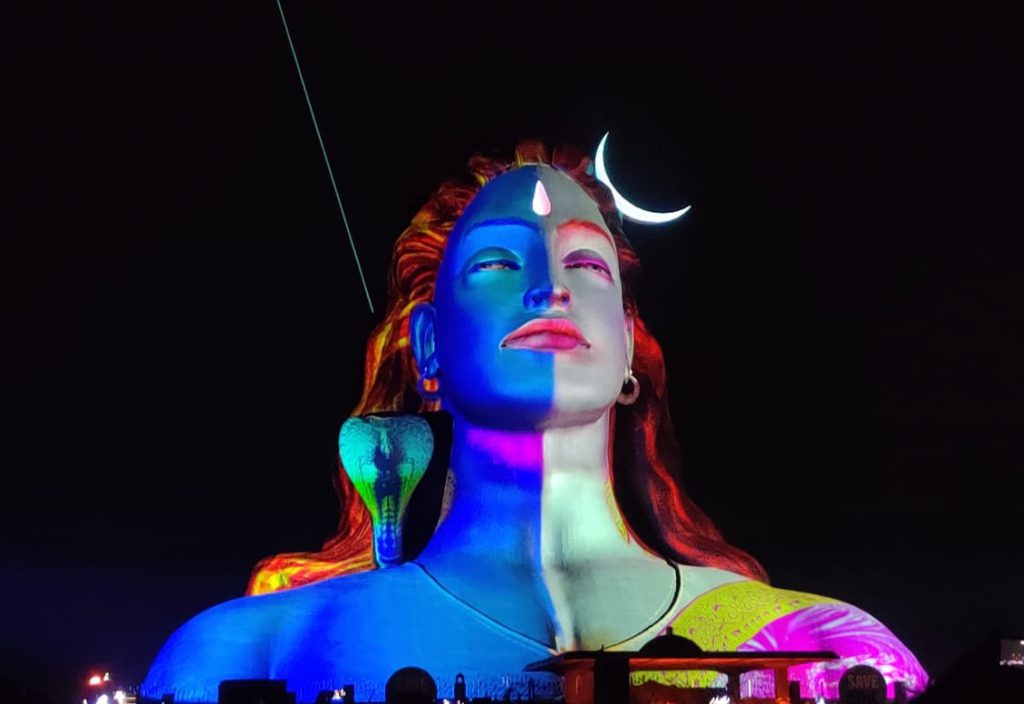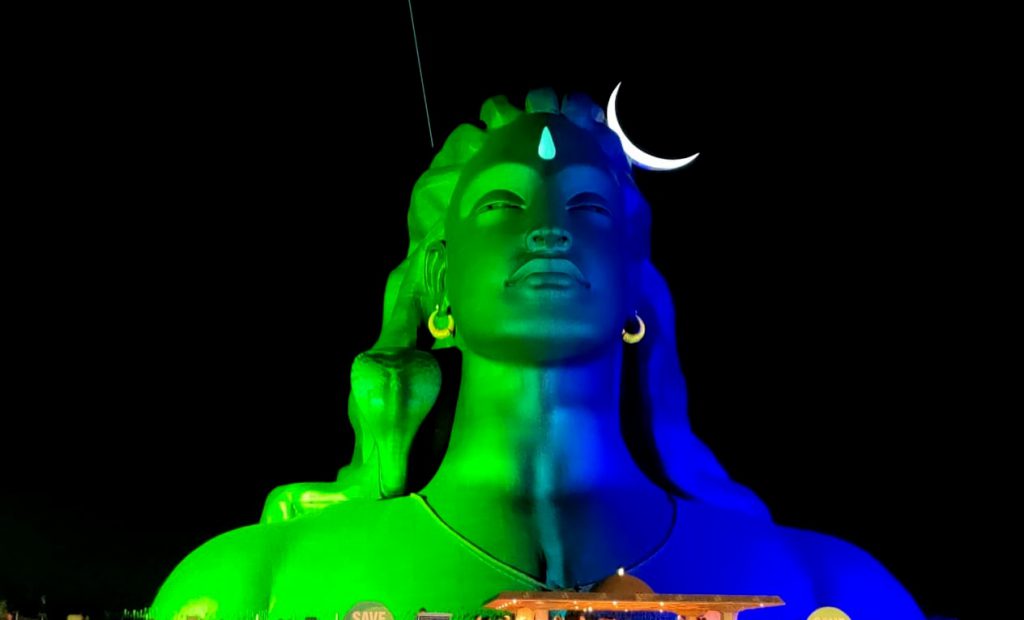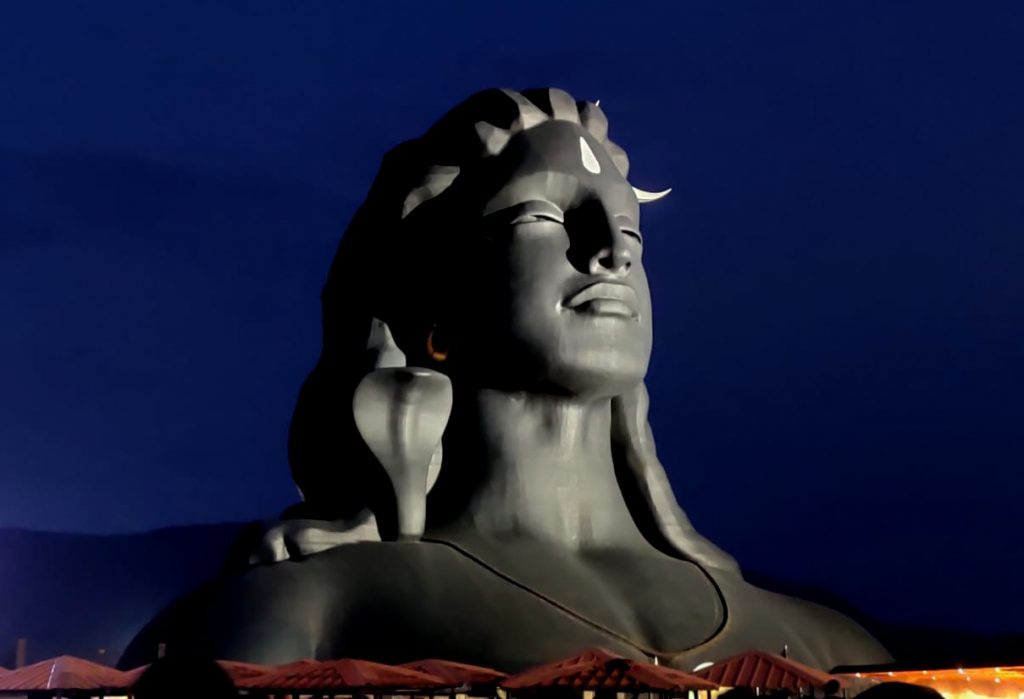 Started back to Coimbatore around 9.00 PM with loads of memories.
Next day we decided to take same route to reach back Bengaluru. Satyamangalam – K.Gudi – BR Hills – Kanakapura & Bengaluru.
We repeated couple of mistakes again in this trip 1st thing planning trip on long weekends and Trusting Google MAPS!!!
Hope we will not repeat this again.