The 450-year-old Mangeshi Temple in Goa is located in Priol village of Ponda taluka. It is also known as Shri Mangesh Temple. Dedicated to Lord Shiva, the temple stands out in the village with its simple yet exquisite structure. From Panjii its around 22 Kms away and takes close to 40 mins to reach. The temple also features a magnificent water tank, which some believe is the oldest part of Mangeshi Temple in Goa.
There is a gate just outside the premises with parking for vehicles. Though, the car goes till the main stairs of the temple, the tourist vehicles are not allowed while local vehicles are allowed inside the gate. Visitors have to walk for around 10 minutes to reach the temple. There are shops on both sides of the road towards temple from the gate.
History & Architecture of Mangesh Temple:
It is believed that the original temple was located at Kushasthali, once known as Cortalim. However, during the Portuguese inquisition, several temples were destroyed in Goa. To protect the temple from meeting a similar fate, the devotees transferred the Linga from the temple to Priol.
It was in 1560 when the shifting of the Linga occurred. Since then, Mangeshi Temple was renovated twice, once under the reign of the Marathas & another time in 1890. The final renovation occurred in 1973 when a golden kalash (holy vessel) was fixed atop the dome.
The architecture of Mangesh Temple reflects a mix of Hindu, Christian and Muslim influences, and is illuminated during the annual Jatra, which is held in January. Domes, pilasters & balustrades are prominent features of the temple. Other notable features of the temple are:
Multi Story Deepstambh (multi storied lamp tower)
Chandelier (inside the main hall of the temple)
Water Tank
Temple is open for visitors from morning 6.00 AM to 10.00 PM all days of weeks. Entry to temple is free for visitors.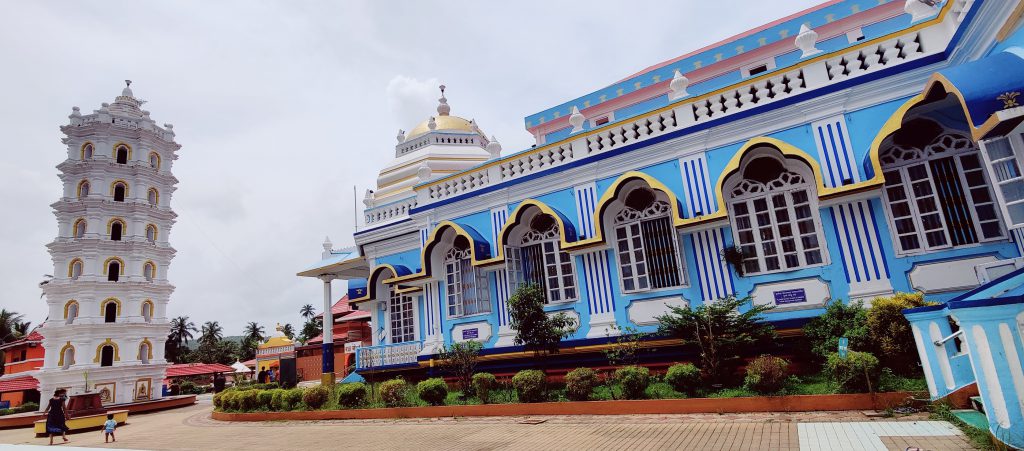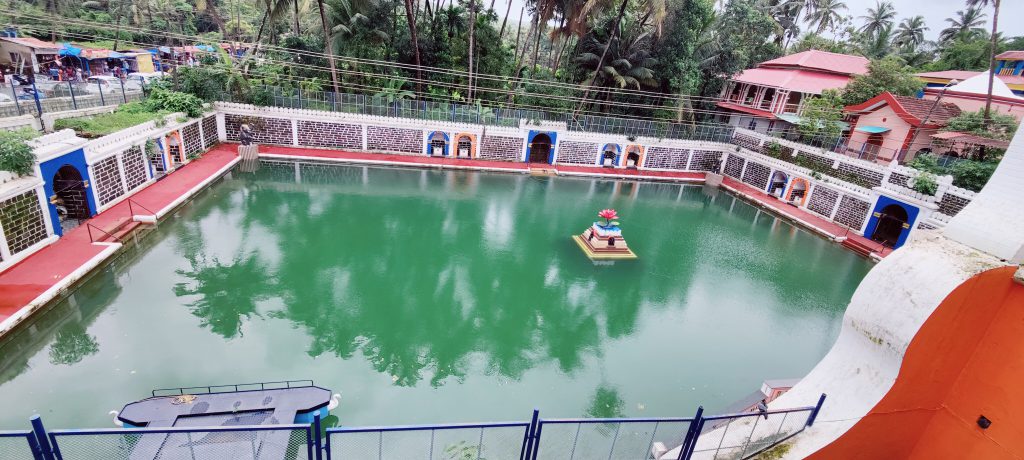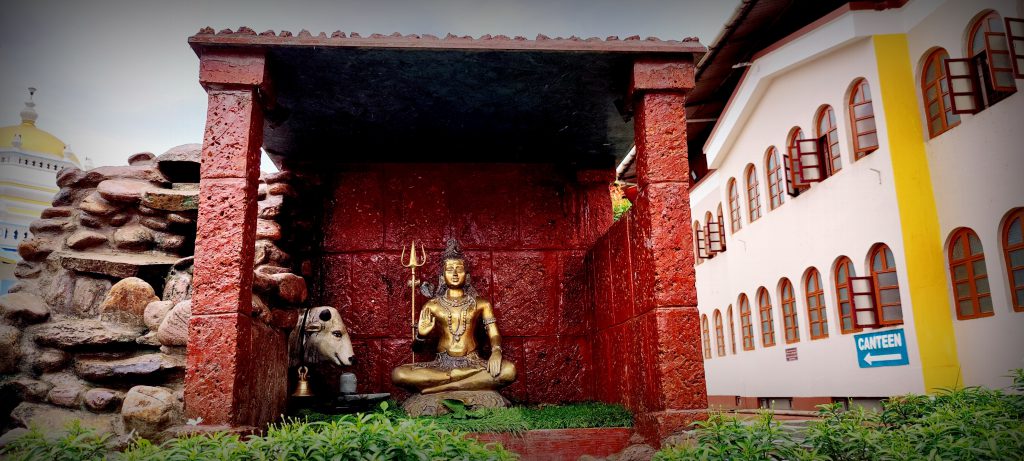 Photography is not allowed inside the temple. We can click pics out side the temple.
Crowd was very minimal inside the temple, it took 5 mins to complete the Darshana. Spent some time around the temple clicking pics and headed back. Next plan was to visit The Archaeological Museum, Old Goa.