The Virupaksha temple is located on the banks of the Tungabhadra river at Hampi. Built during the 7th century, the beautiful architecture and history of the temple have made it a UNESCO World Heritage site. Virupaksha Temple is dedicated to lord Shiva and one of the 2 most important sites in the Hampi.
The temple is still funcational and is one the oldest living temples of Inida. The main entrance is though the East Gopuram, there's a stand for shoes and the ticket counter near the entrance.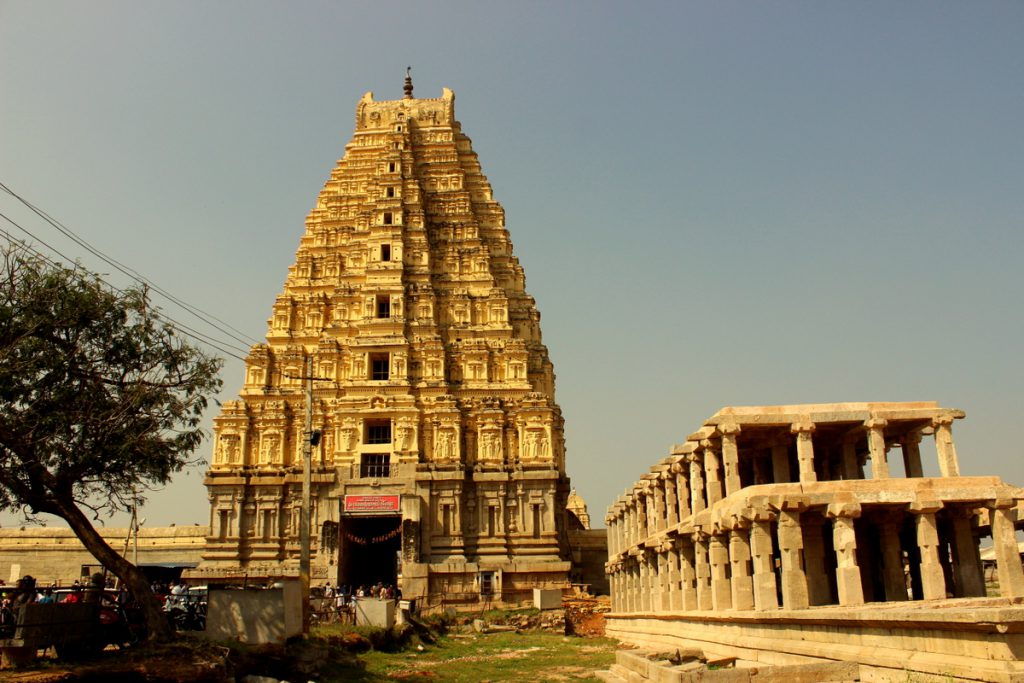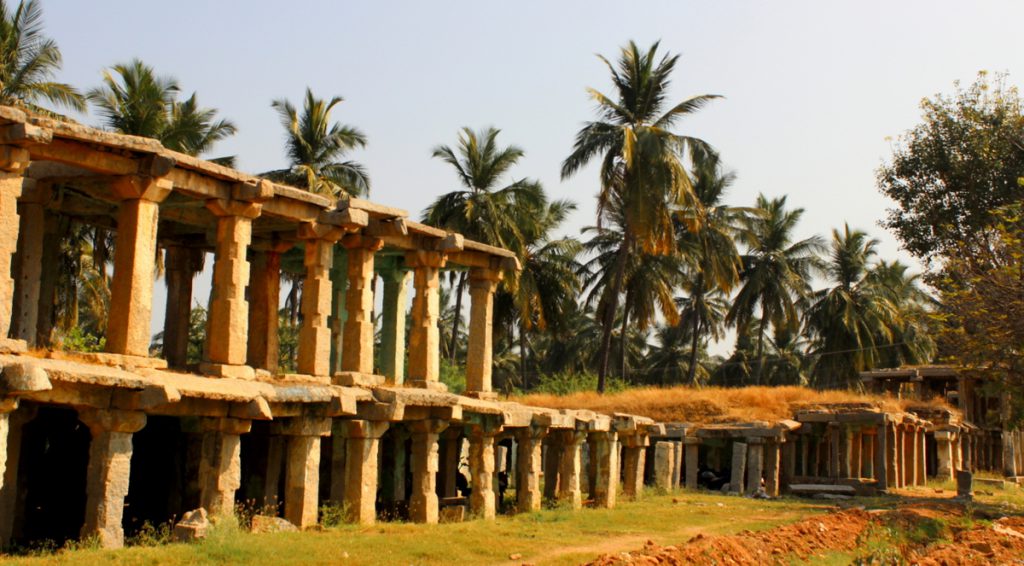 One should not miss to view the inverted shadow of the main tower falls on a wall inside the temple.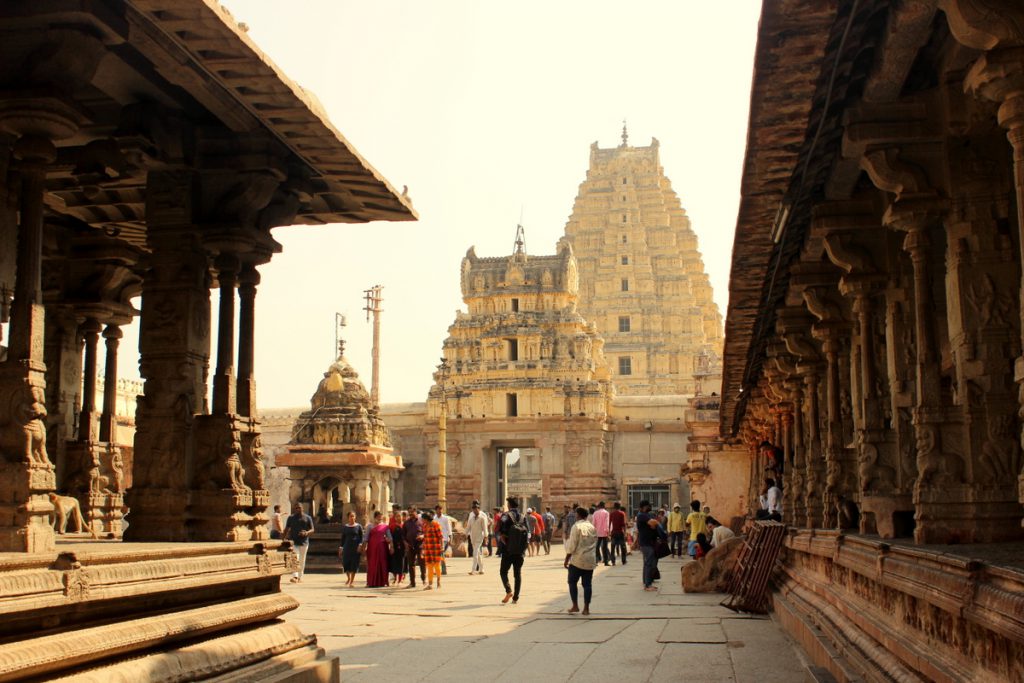 Once we come out of South Gopuram we can see a beautiful Kalyani.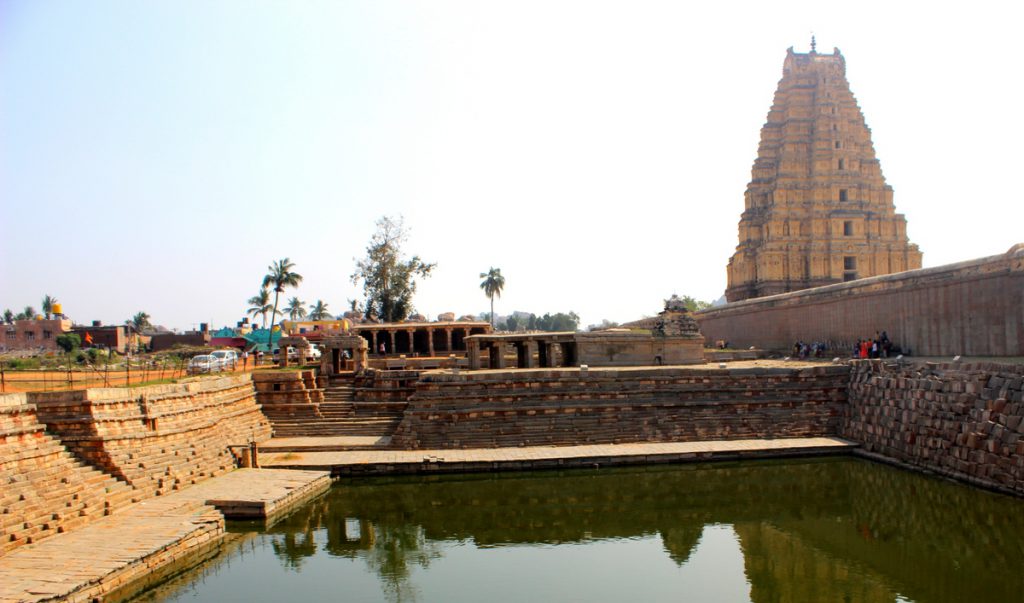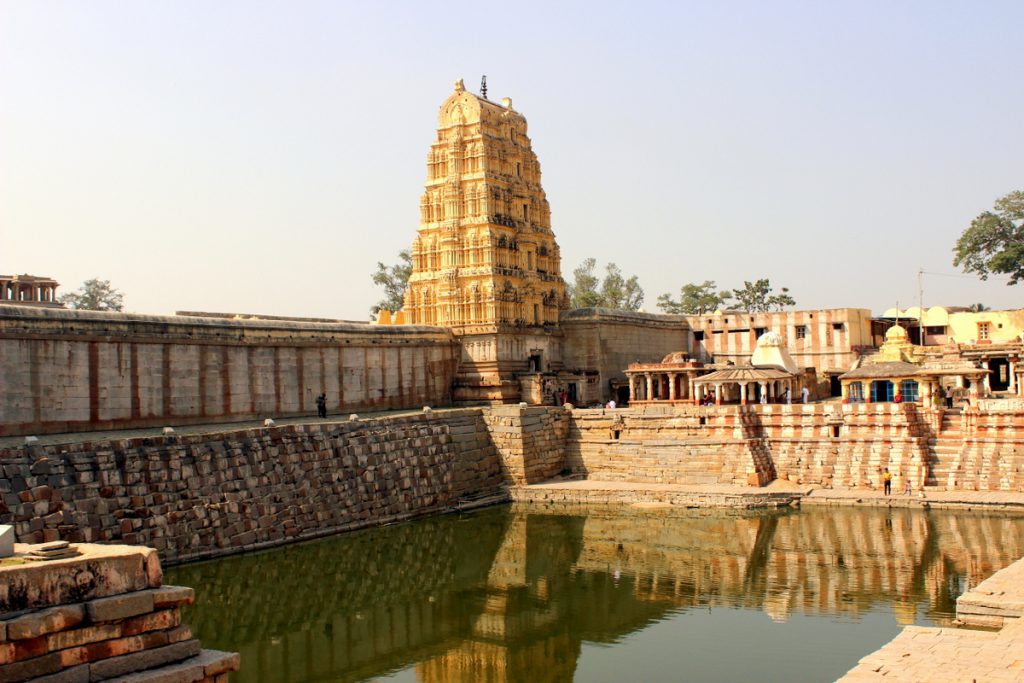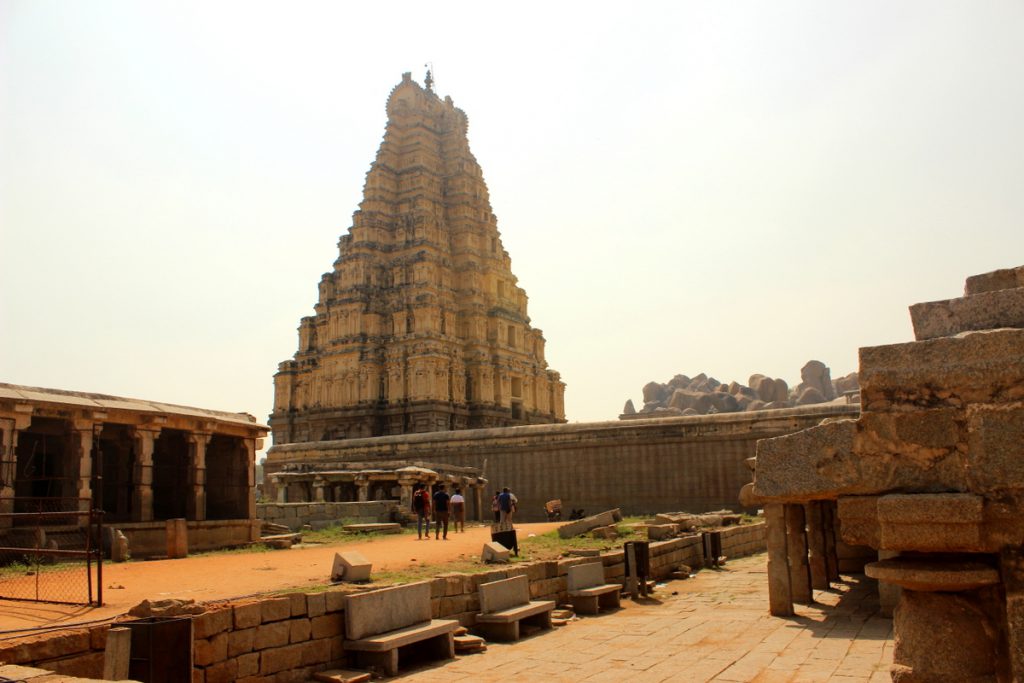 Timing: Virupaksha Temple complex is open between 9 AM till 1 PM and 5 PM till 9 PM.
How to reach Hampi:
Hampi is 350 kms from Bengaluru and can be reached via road, rail or air. Vidyanagar airport (Code: VDY) is the closest airport (40 kms from Hampi) and has daily flights from Bengaluru and Hyderabad. Once in Hampi, Vijaya Vittala temple can be reached by hiring a taxi, renting a bike or bicycle. Electric carts are available at select attractions.
Hosapete is the nearest railway station (15 kms from Hampi). Several buses are available from Bengaluru to reach Hampi.