After having darshana at Mantralayam we headed towards Panchamukhi Anjaneya Temple which is around 20 Kms from Mantralayam, Panchamukhi Anjaneya Temple is situated at Panchamukhi in Karnataka, on the other side of River Tungabhadra. Panchamukhi is said to be the place where Raghavendra Swamy has performed meditation for 12 years before settling in Mantralaya. This is an important pilgrimage site for devotees visiting Mantralayam.
It is said that Panchamukha Anjaneya, Kolhapur Mahalakshmi, Lord Venkateswara and Lord Vishnu as Varaha appeared to Raghavendra Swamy at this location after his meditation. This famous five headed Anjaneya Temple is situated on a hillock and is very ancient. The idol of the Hanuman is believed to be self incarnated on a huge rock.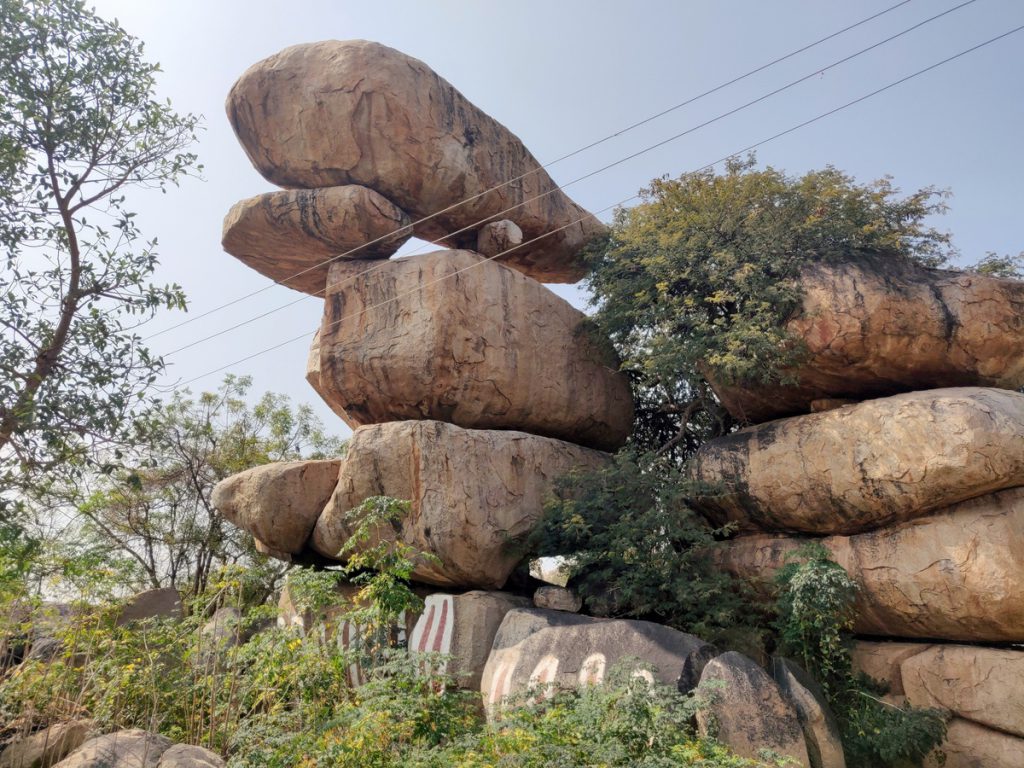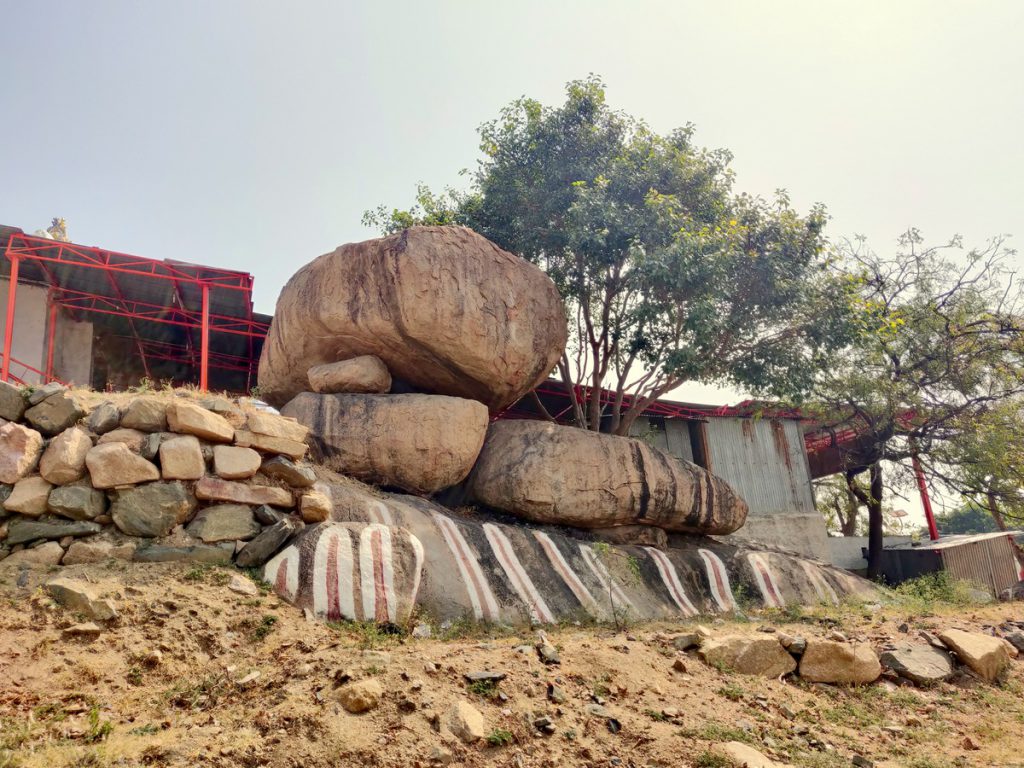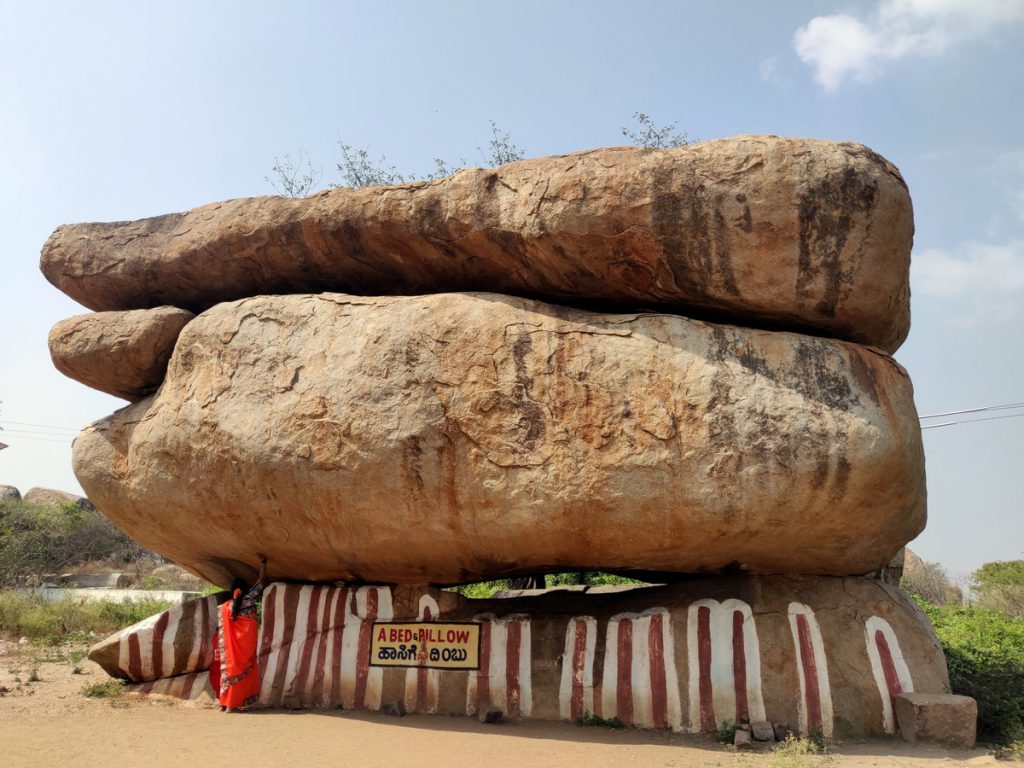 This place attracts large crowd during special days and Hanuman Jayanthi. Several devotees who visit Mantralayam pay a visit to the Hanuman temple here. Few shops near the temple sell food & drinks. There is a huge rock formation on eastern side of the temple in the shape of a bed and pillow.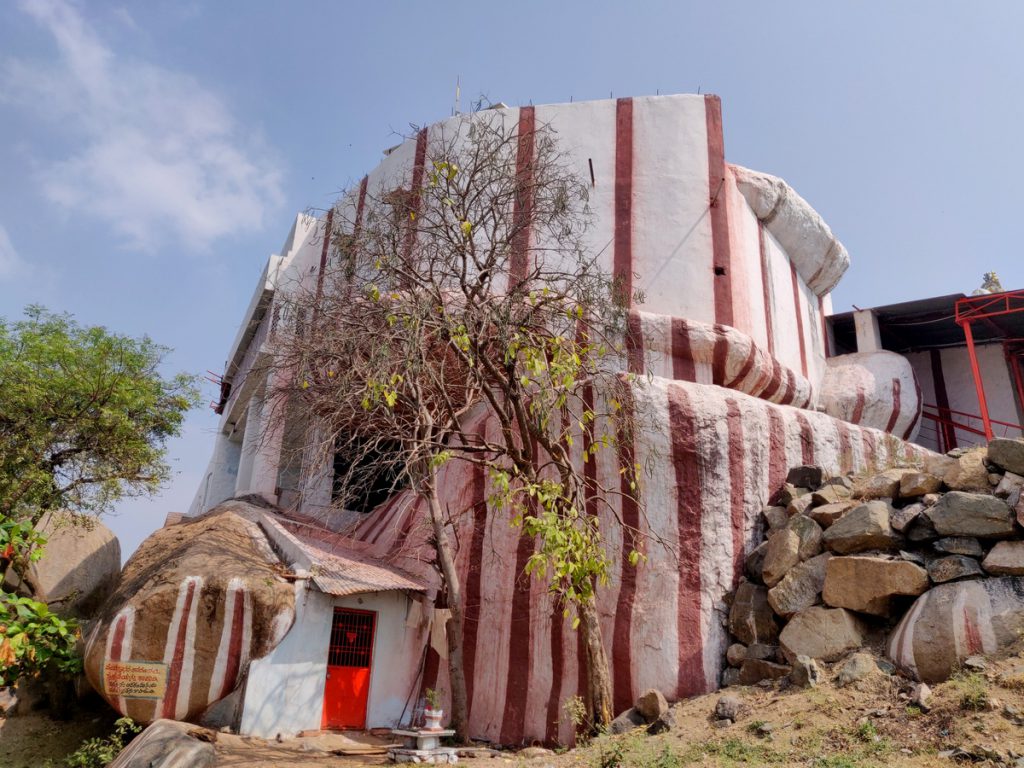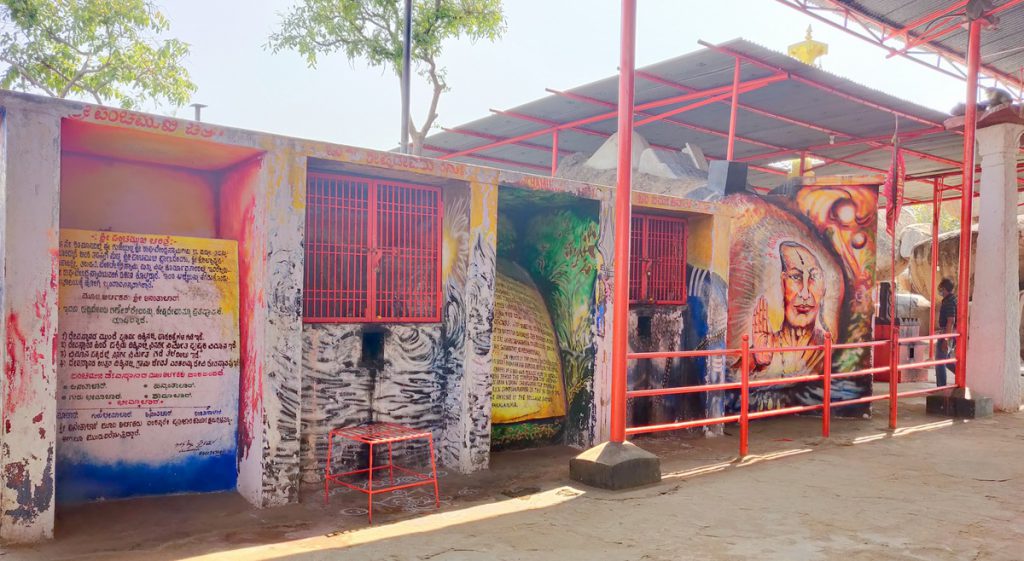 Buses and private vehicles run regularly to this place from Mantralayam at affordable prices.
Timings: 6 AM to 1 PM and 3 PM to 8 PM (Sun – Fri). 6 AM – 8 PM on Saturday.
Here also darshana was quick, hardly it took 30 mins time for darshana. Spent some time around the temple and headed towards hospete.