This place is one of the hidden gems on the earth. Only few people know about this place. Most of the people visit Soormane waterfalls and come back. This waterfall is still untouched and won't get information on google as well 😊
Chinnu Anna during his earlier bike ride visited this place and he suggested to visit these falls. From Purli Homestay it was around 2 to 3 Kms, we need to walk through coffee estate to reach these waterfalls.
We started early morning from homestay, since we need to walk for a distance, we left kids in homestay only me and Chinnu anna went near waterfalls. On the way we missed a deviation went to someone's home! It was a quite good place 😊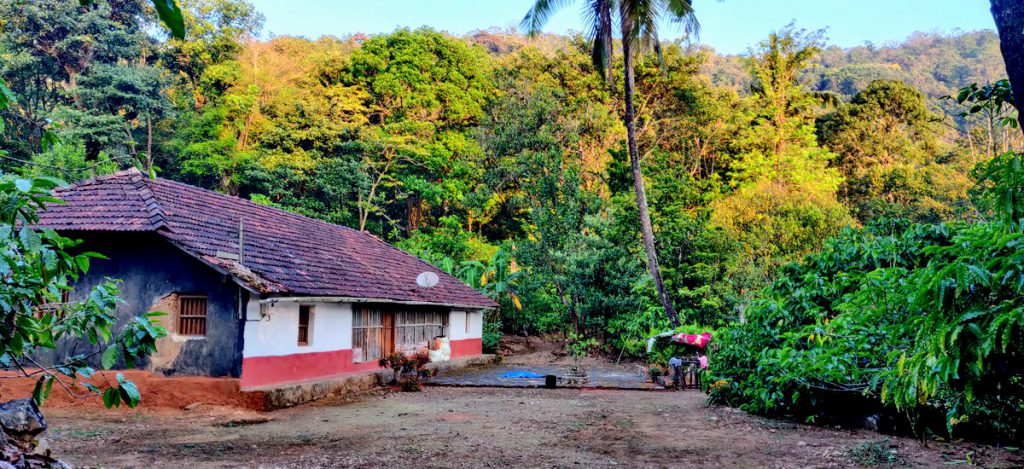 Though we missed the route it was a quite good walk around this place. We got some nice pics while reaching this beautiful waterfall.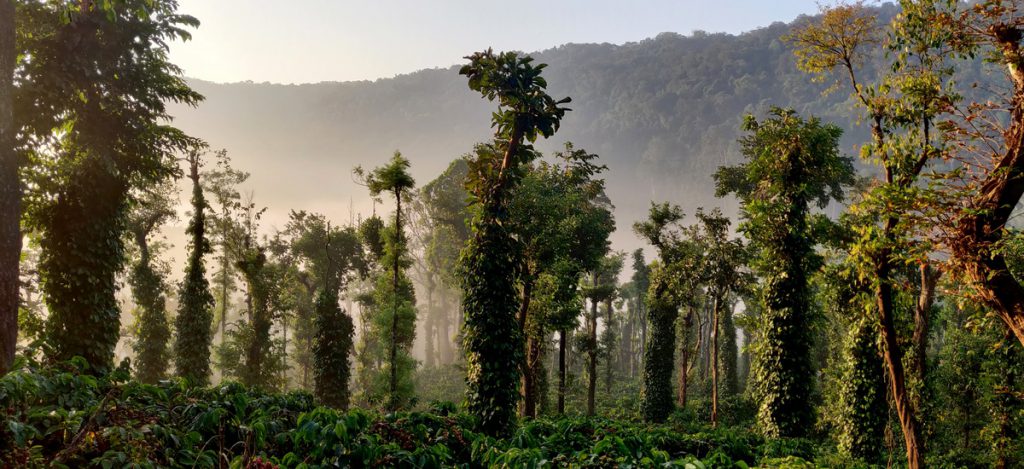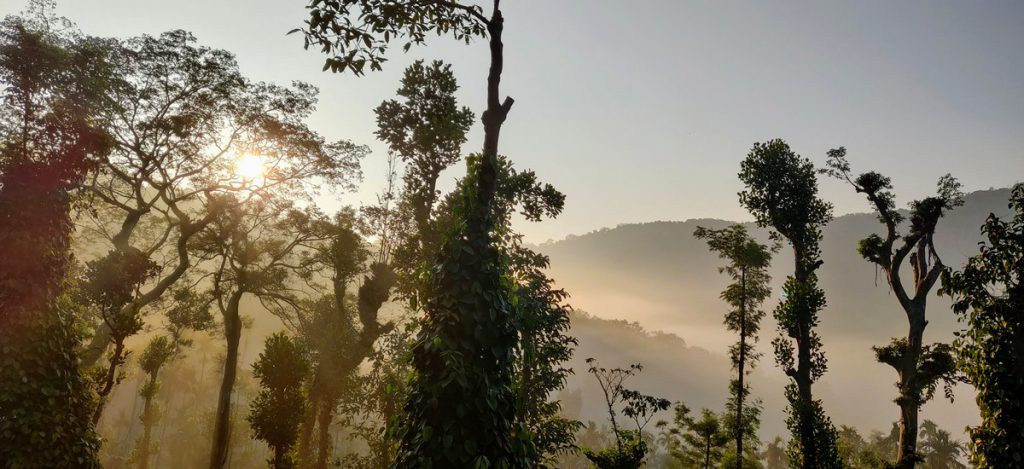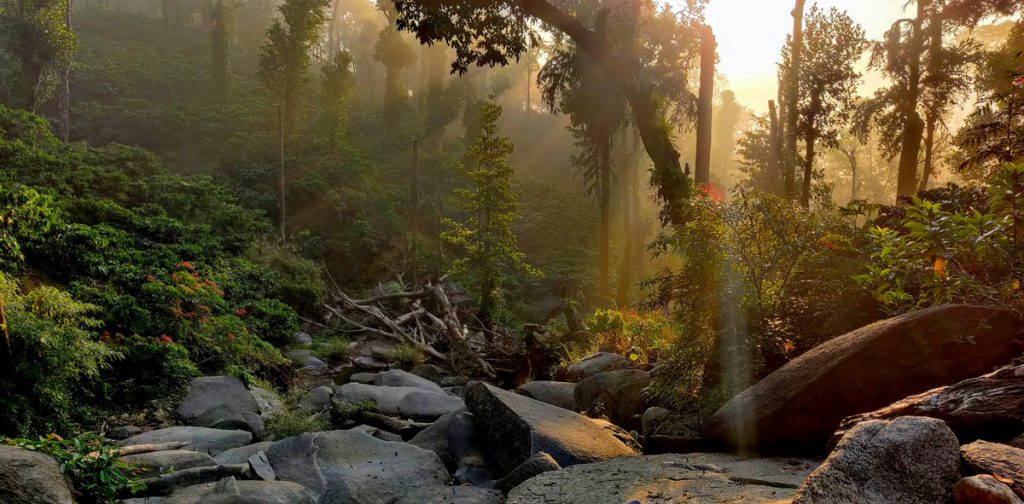 Finally, we managed to reach falls and no one else were there and even water level was also too less and it allowed to climb till the top. During monsoon we cant even get into water near this place.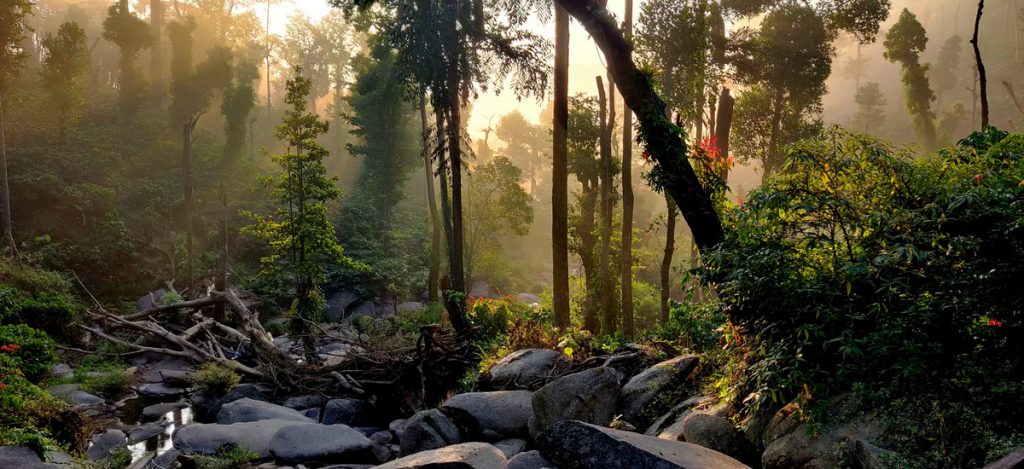 We started climbing the rocks and tried to reach top of the waterfalls.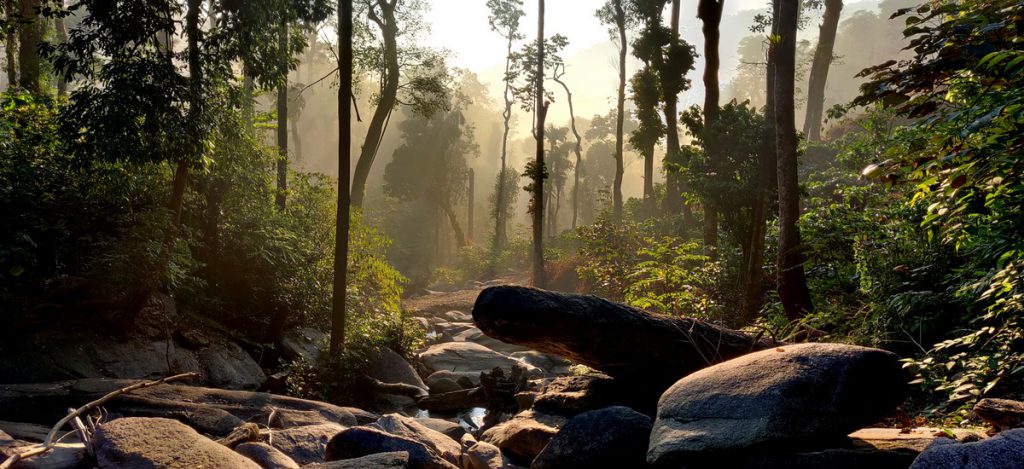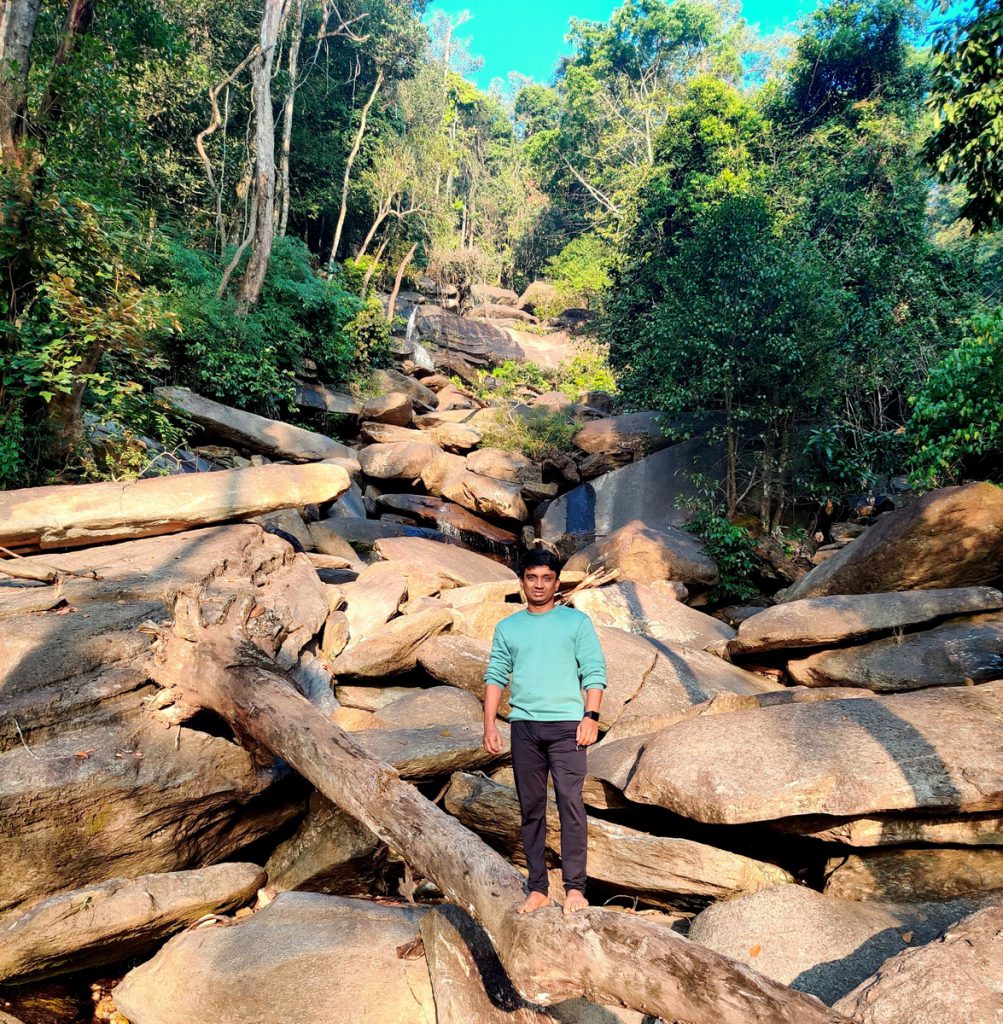 First view of waterfalls 😊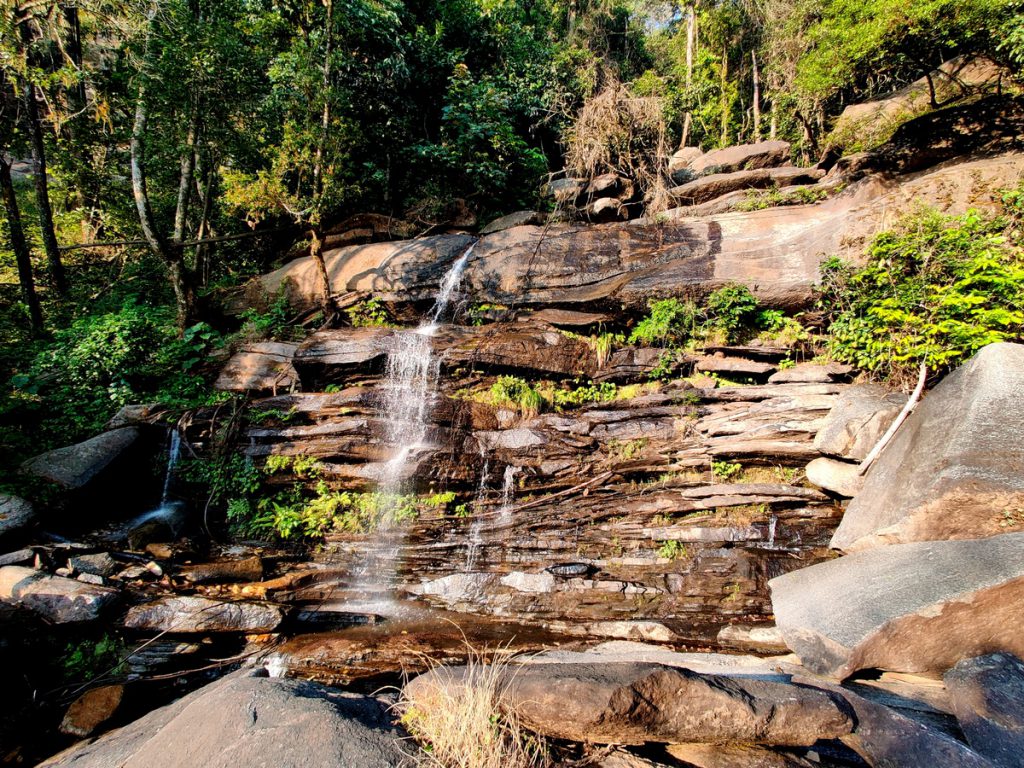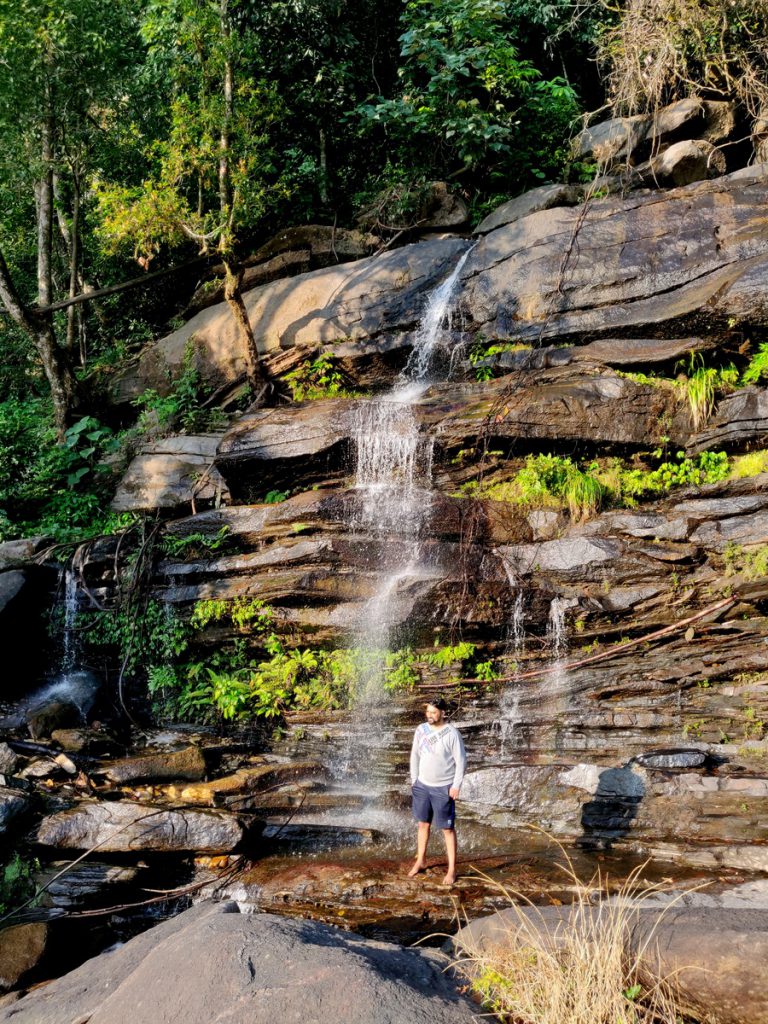 And the Second one 😊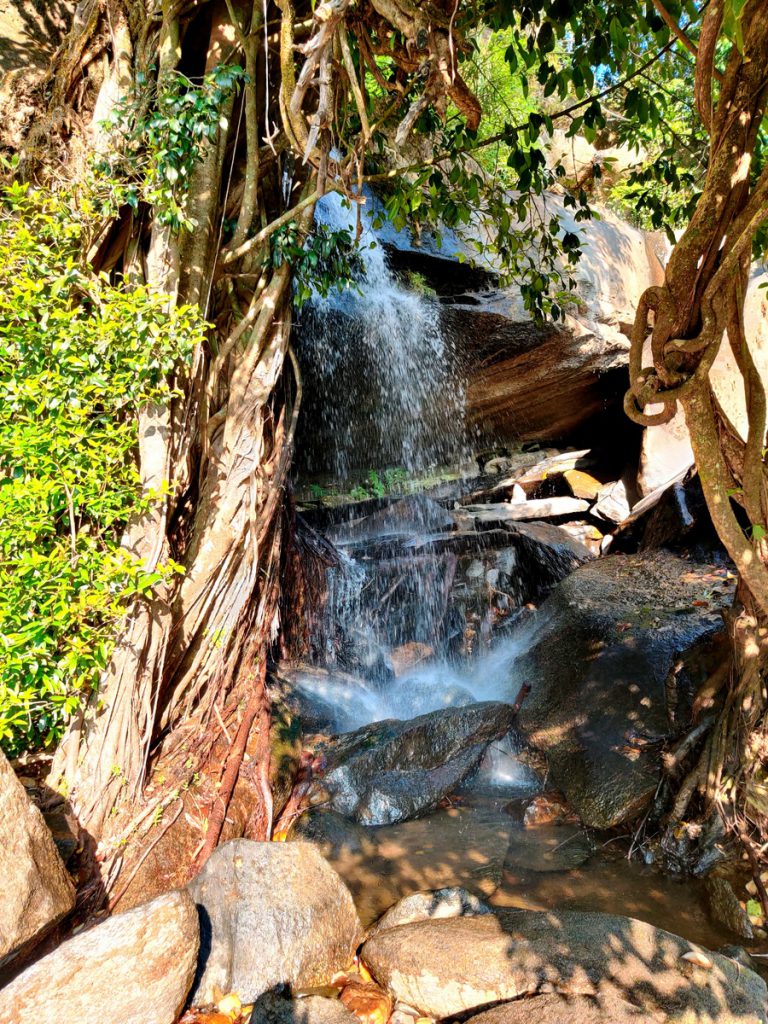 Ah finally we succeeded to reach top of the falls and could not resist ourselves from getting into water and take some pics 😜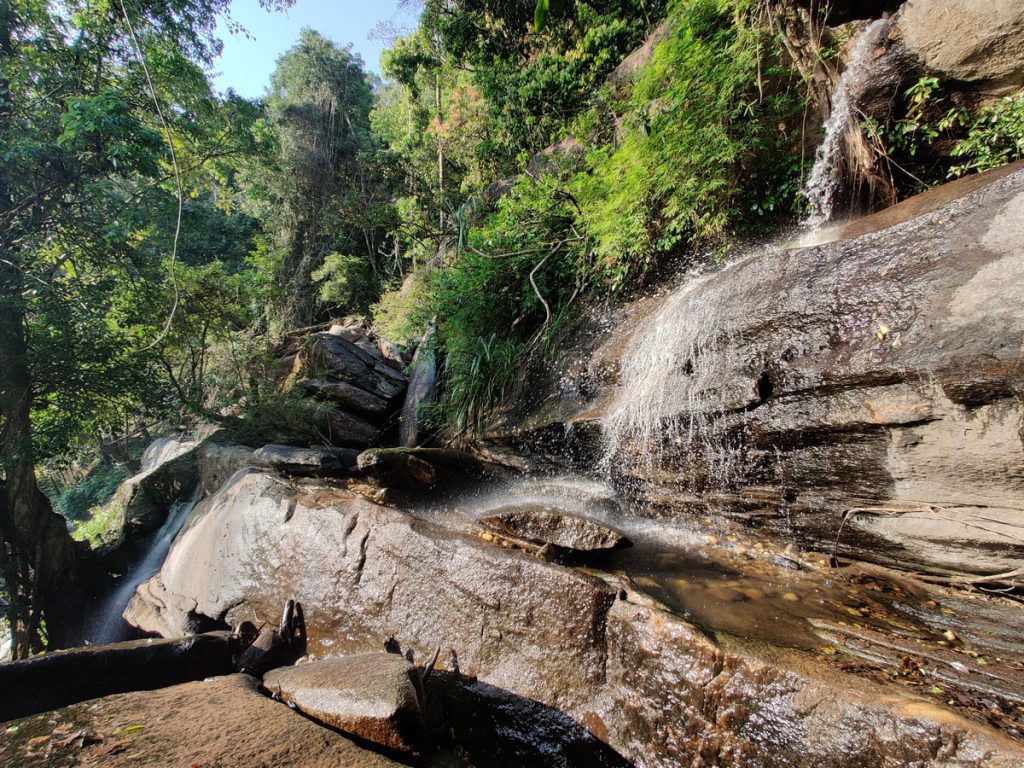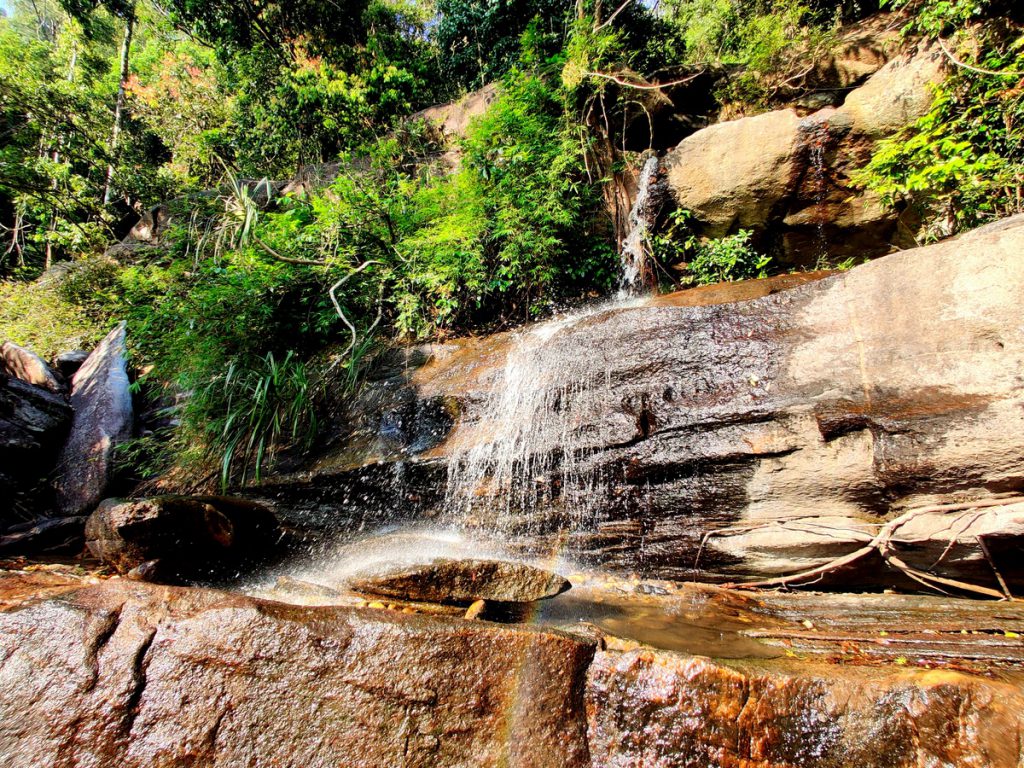 Though it was a cold day we spent some time in water 😊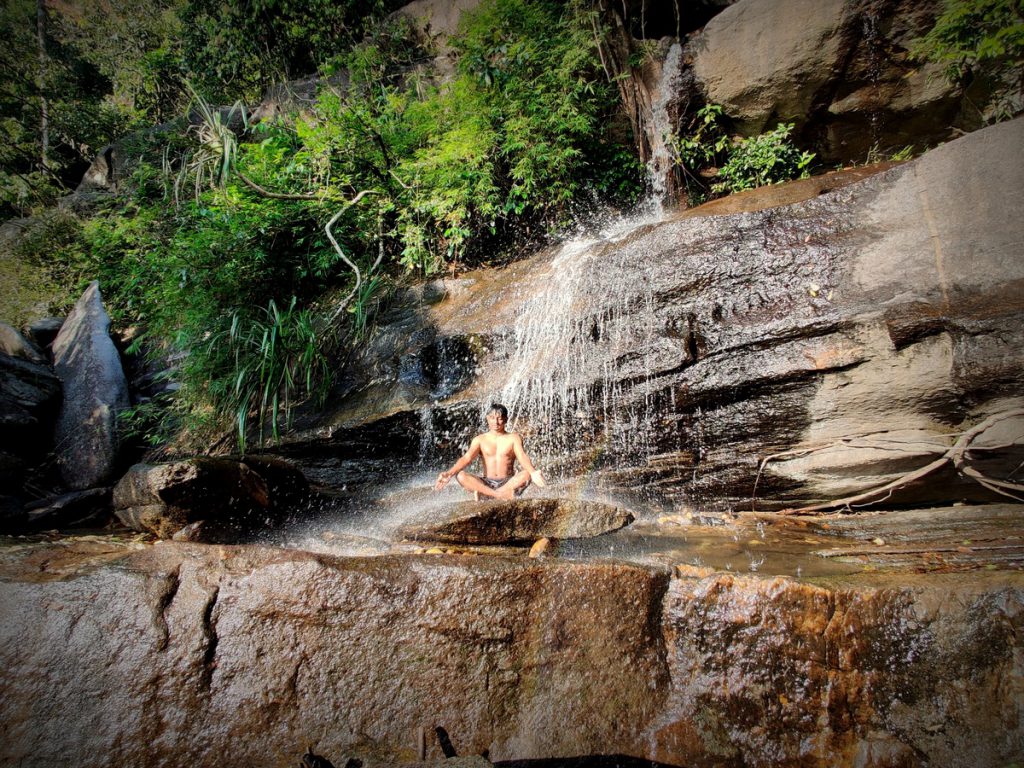 Decline was not so easy compared to climb.
It was awesome experience climbing and playing under this waterfall.
Travel Tips:
Take localities help to reach the waterfall.
Don't try to get into waterfall during monsoon.