Year 2020 was ending and wanted to end this on good note 🙂 Things were slowly coming to normal and even we needed a break and come out of our homes!
Plan was to travel some remote place during last week of December. After some discussion and searching for place to visit, decided to explore Kalasa. Booked Purli Homestay near Kalasa (around 5 kms from town).
Homestay is around 310 Kms away from Namma Bengaluru and take around 6 to 7 hours to reach (again depends on the number of breaks we take). We started around 5.00 AM from Bengaluru and with multiple breaks reached home stay at 2.00 PM.
Before reaching home stay only we come across a small water stream, heard that during monsoon it will look as a waterfall 🙂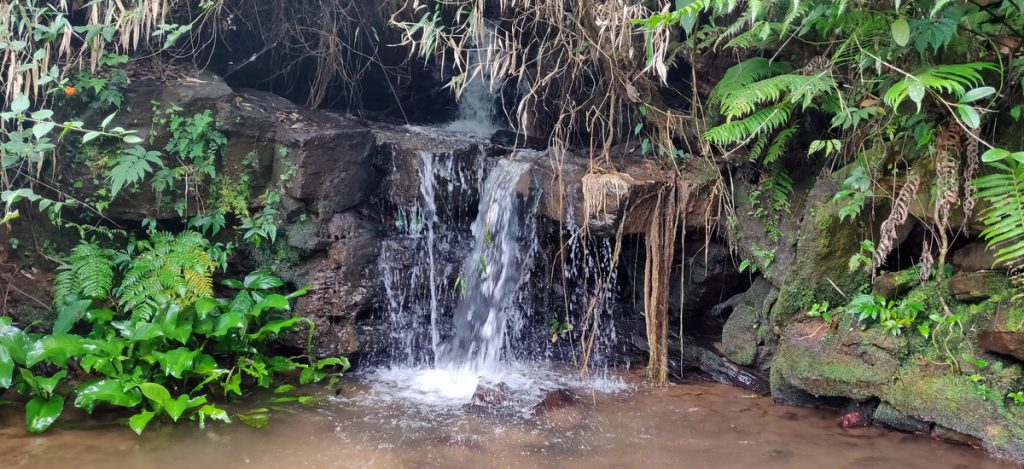 After reaching home stay, without wasting any time we just dumpped all our luggages in room and filled our tummies and headed towards waterfalls.
To reach waterfalls we need to walk around 1.5 Kms from the homestay. Still this place is not so popular and one of the hidden gem near Kalasa.
We will get some small streams while reaching the waterfalls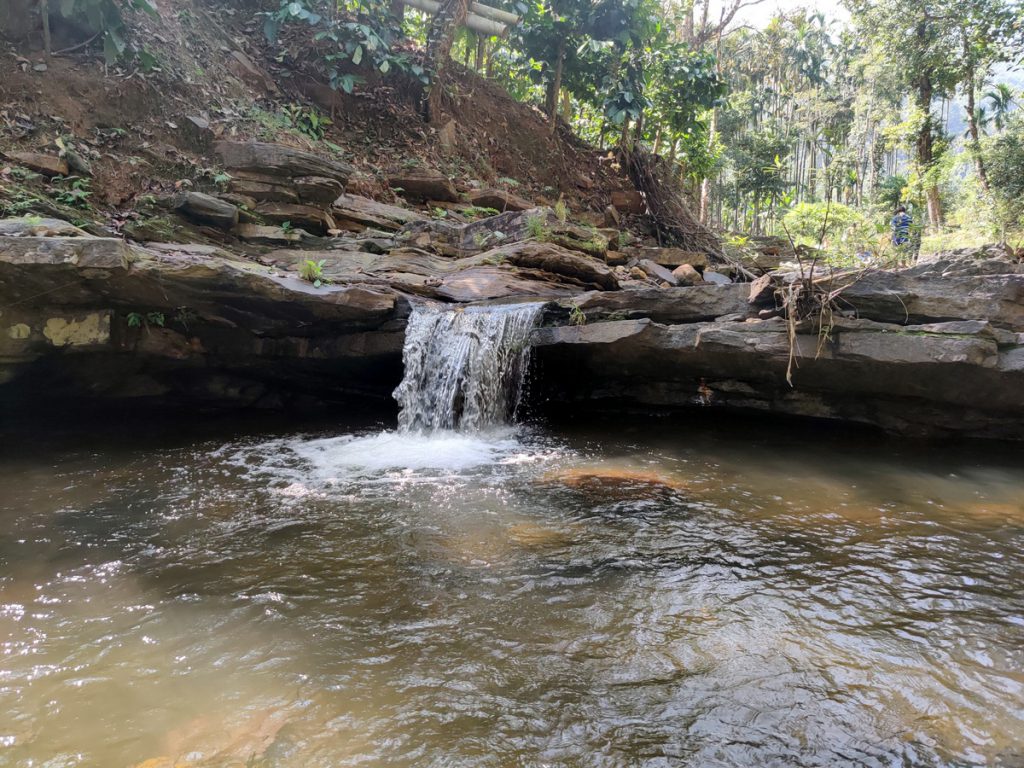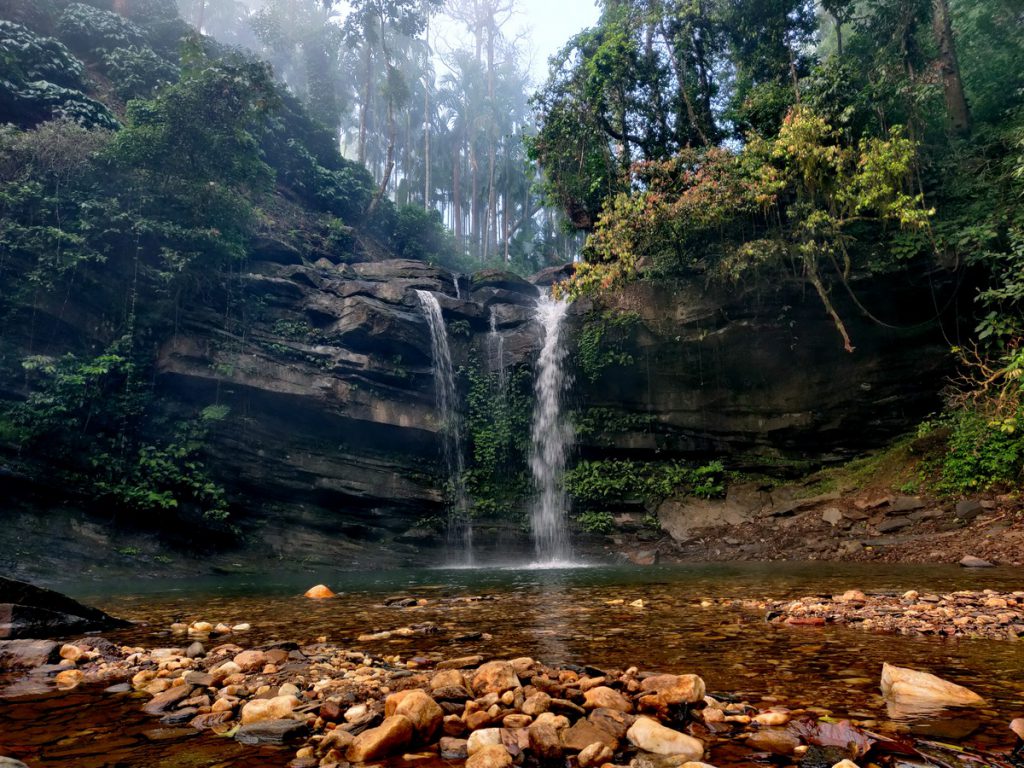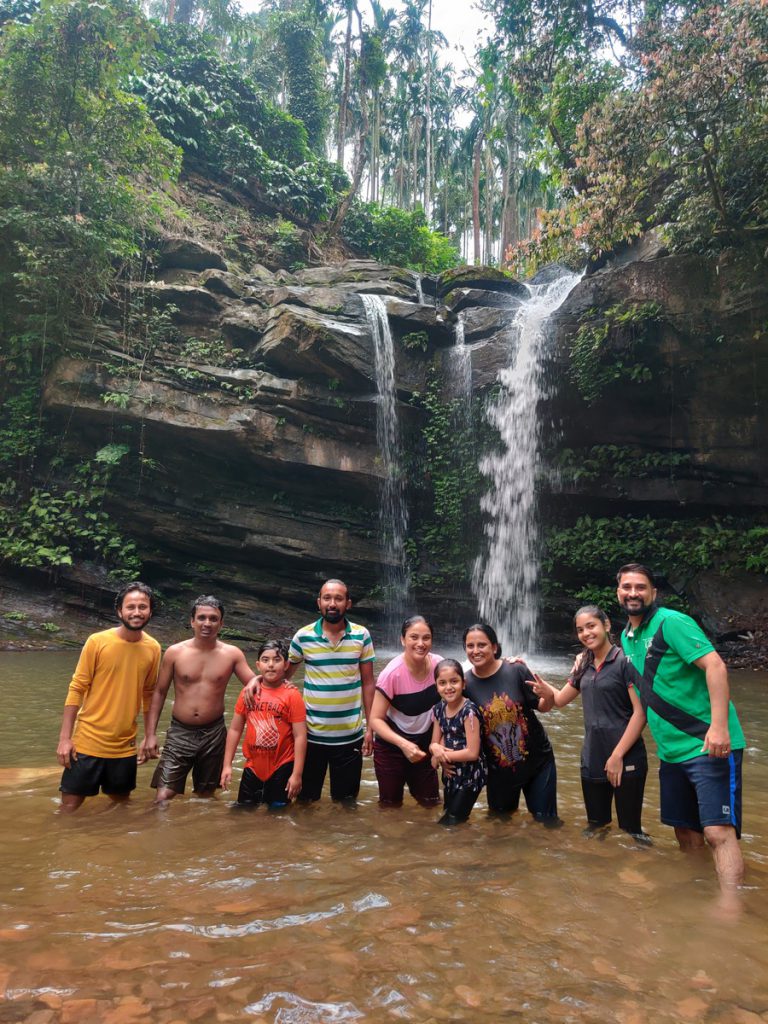 Same time its bit dangerous too, its better to avoid diving and all. Even surface is difficult to predict and avoid getting into water if you dont know swimming.
During monsoon, its bit difficult to reach and even leeches will be more!
Different view of waterfall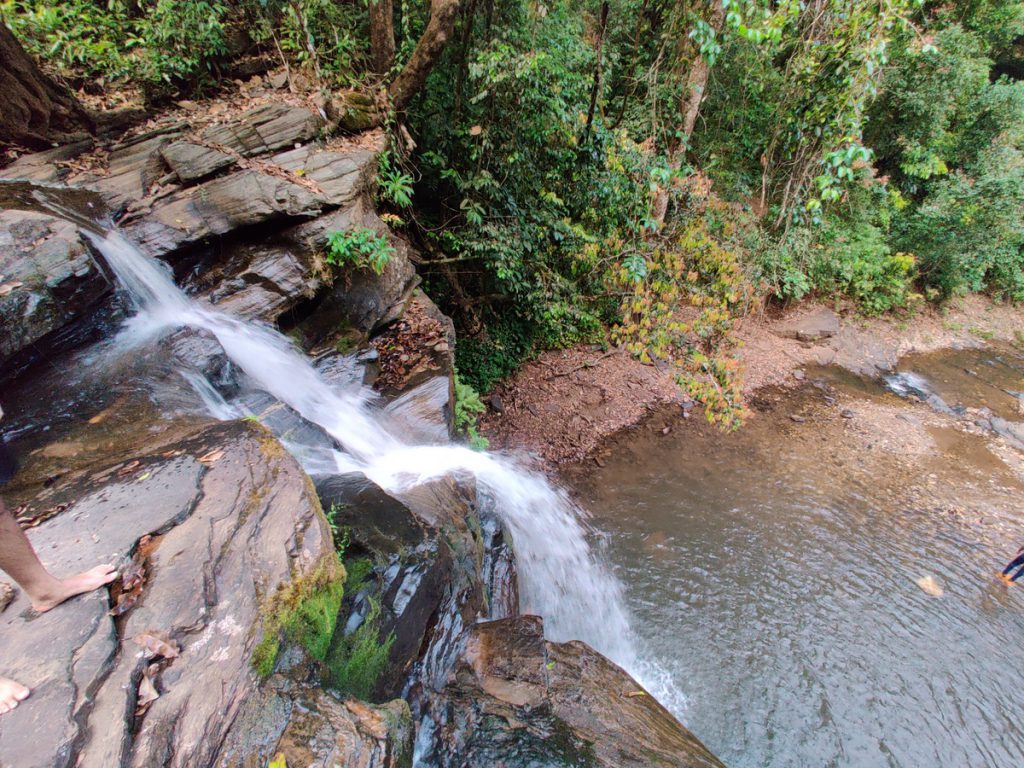 Over all awesome place to play in water, very clean too 🙂
There is a small hanging bridge near the home stay, while coming back stopped near that for a quick photo session 🙂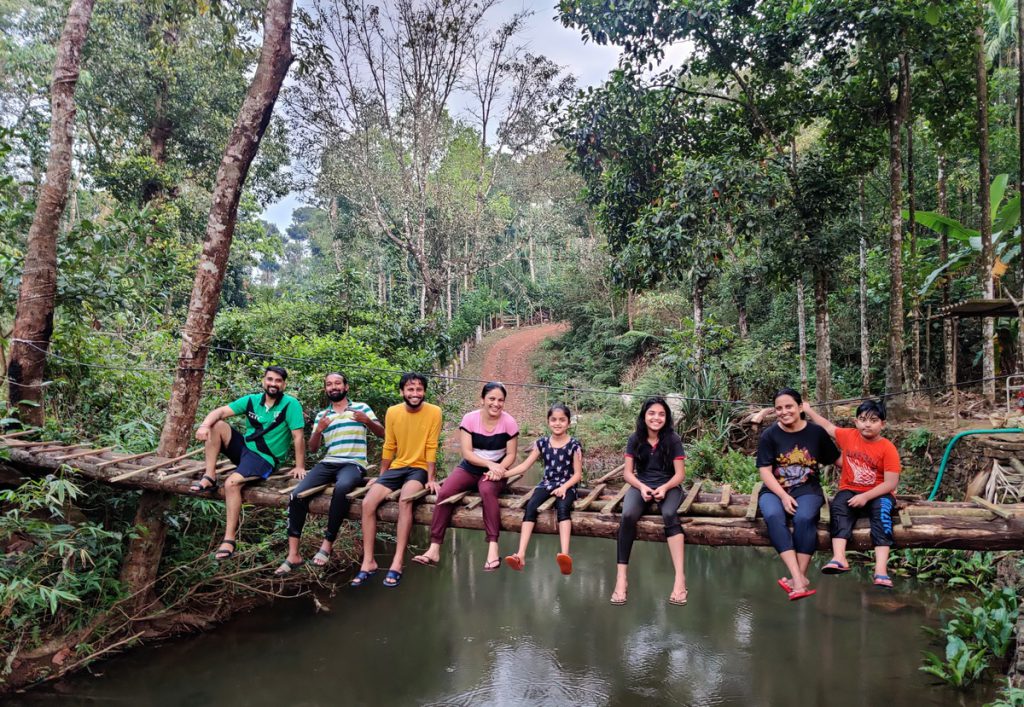 Better to carry snacks and drinking water, there is no option of getting any food near by if you are not stayed in near by home stay.
Early morning view near home stay.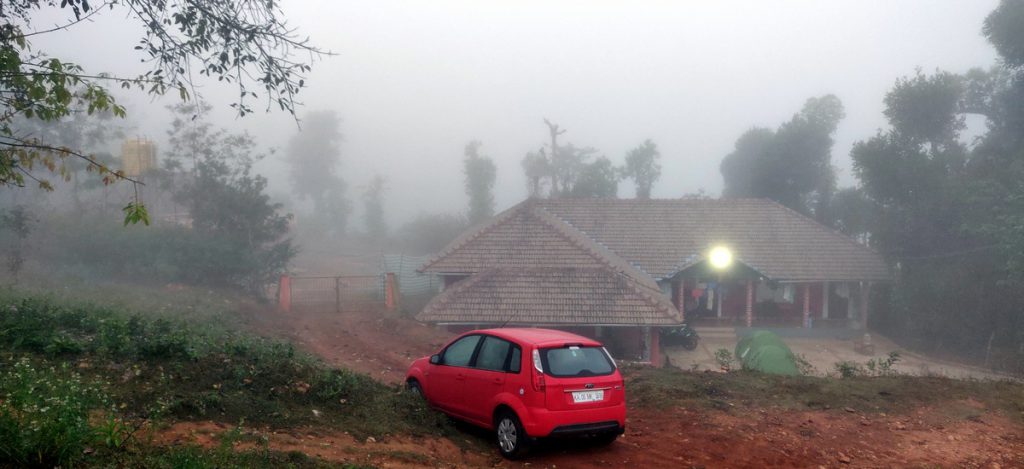 Re-visited the falls early morning again just to click some pics. Always early morning clicks will be more beautiful 🙂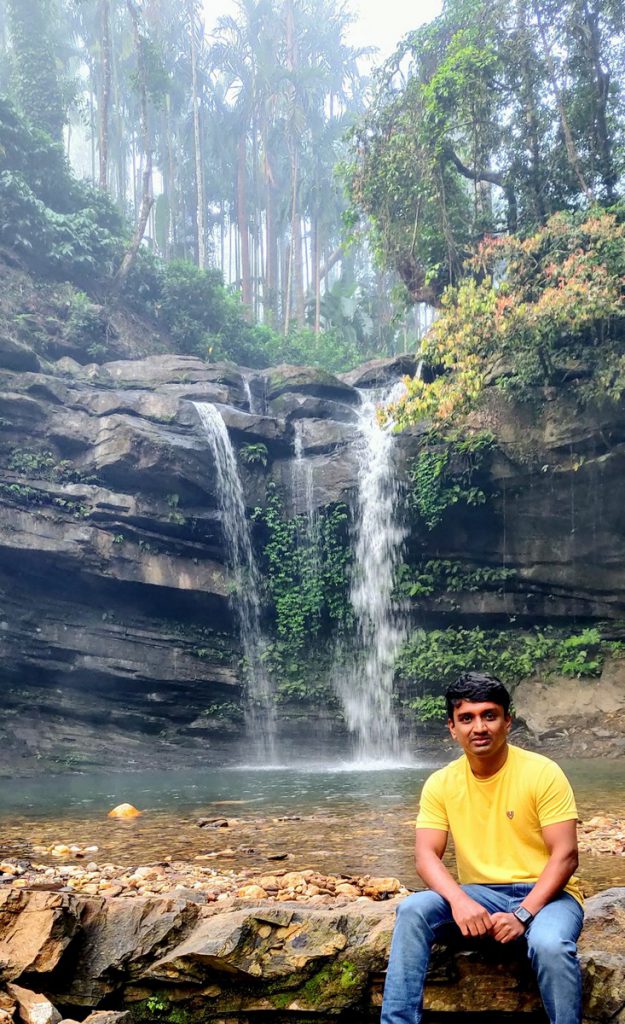 No one was around when we visited morning and it was a perfect time to capture the beauty of waterfall in our cameras 🙂
| | | |
| --- | --- | --- |
| Distance from Bengaluru | – | 310 Kms |
| Road Condition | – | Very good, but single road. |
| Route Map | – | Click here |
| Nearest Town | – | Kalasa |
| Fuel Station | – | Plenty of options are there, last petrol bunk is around 5 Kms form destination (Kalasa) |
| Home stay | – | Purli Home stay, Bynekadu |
| Near by places to visit | – | Jegallappa waterfalls, Kyatanamakki Hill & Hornadu Temple |