Known as Dodda Alada Mara in local Kannada language, Big Banyan Tree is a four century old Banyan tree surrounded with its close to thousand areal roots, covering a massive area of 3 acres. By walking one round around the big banyan tree, you will be covering quarter of a km. Big Banyan tree campus is well maintained and is one of the popular picnic spots around Bengaluru.
Big Banyan tree is about 30 Kms from Bengaluru city center, towards Mysore road. Once on Mysore road, need to take right turn near Rajarajsehswari Engineering College (Kumbalgod Junction), from where it is one straight road all the way till Big Banyan Tree. Manchanabele dam and Savandurga are other two nearby places.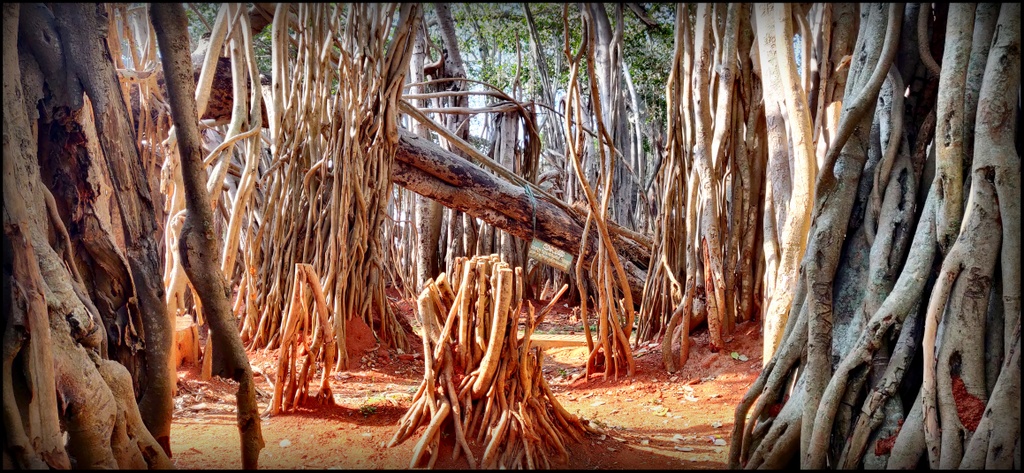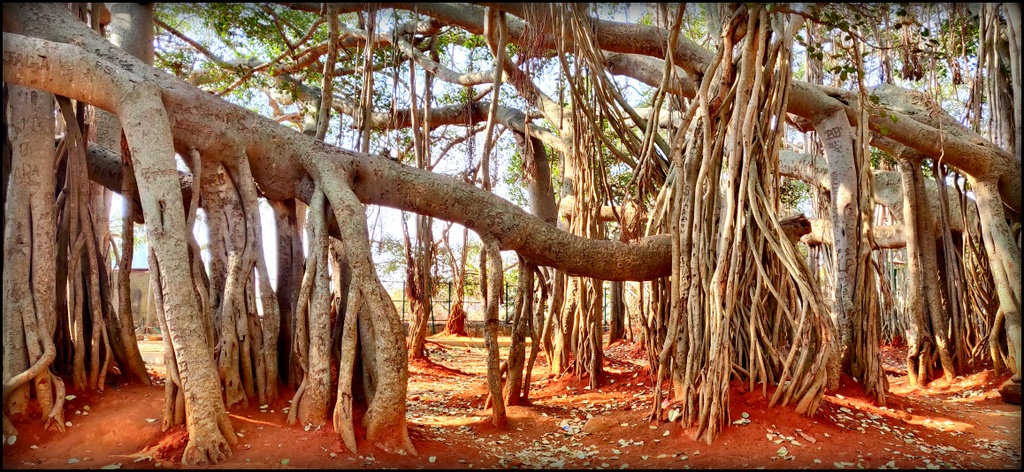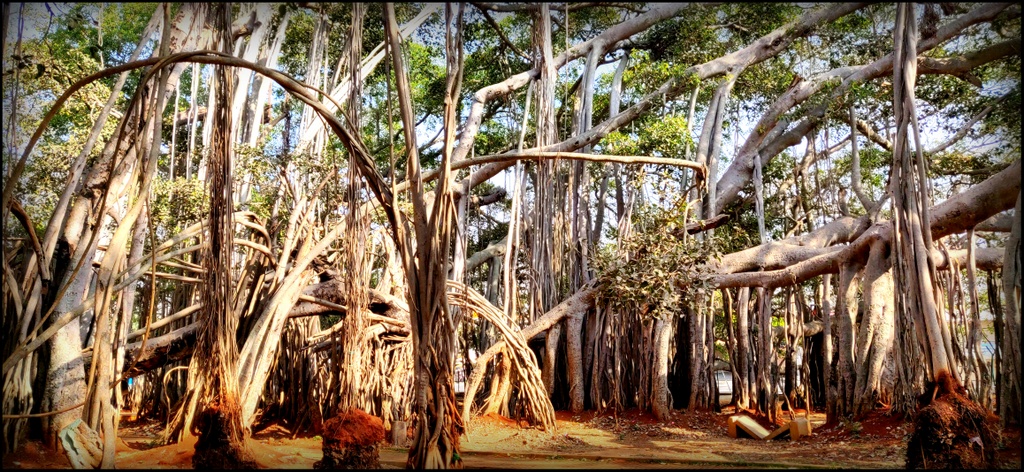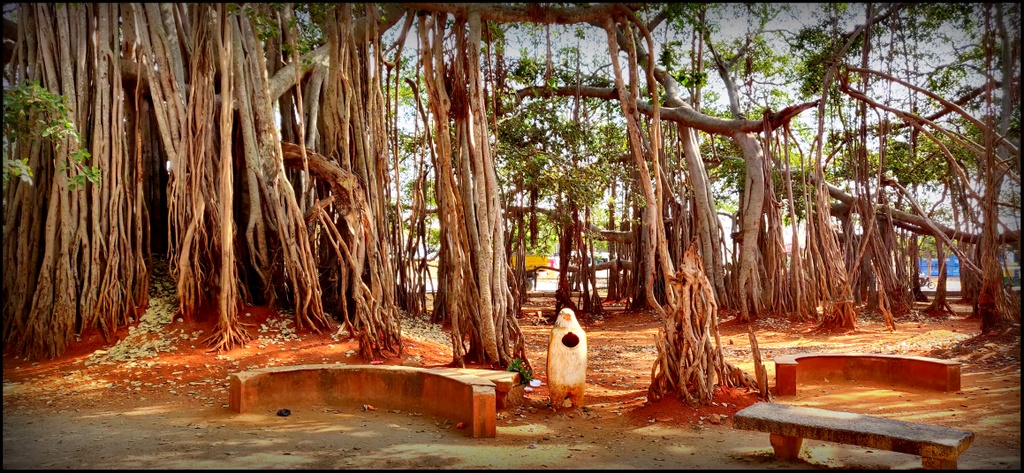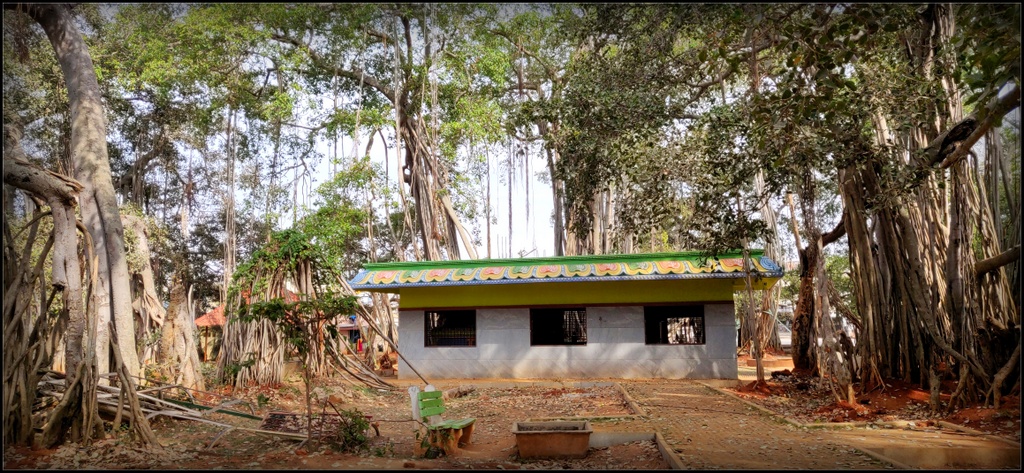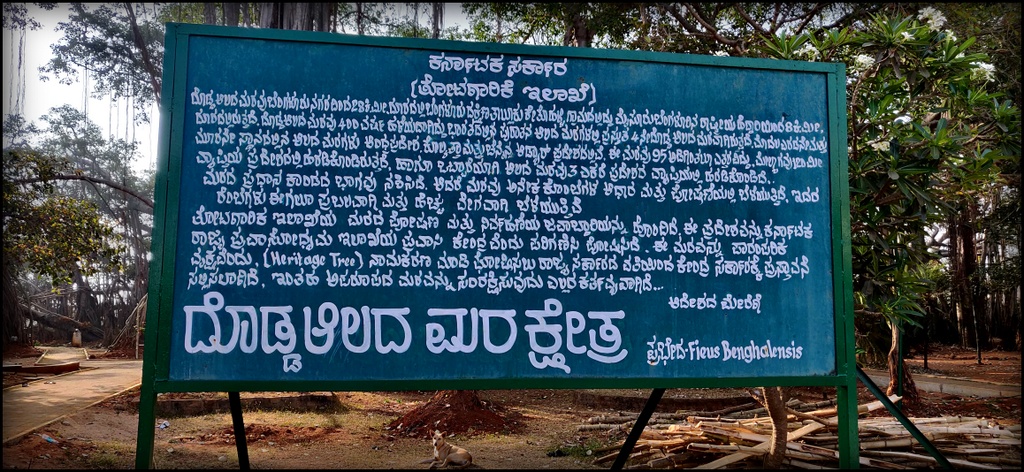 Basic amenities are available around Big Banyan Tree, but for proper facilities, you will have to return to Mysore road. Do carry the essentials and be wary of monkeys. Do enjoy some sweet tender coconut water often sold by the roadside in this area.
Given its ancient nature, avoid going too close to the tree or activities such as climbing, hanging on to a branch etc. You may damage the tree and injure yourself as well.