Andaman trip main intention was Scuba dive, which was pending from long time. First thing we planned after reaching Havelock island was booking the slots for scuba dive. Weather was not promising from the day we reached Andaman, there was a high alert across the island because of cyclone. We booked the first slot in the morning for scuba dive.
Our trip coordinator only helped us to book the slot, they will charge Rs.3500/- per head, which includes all the scuba dive gears and they will only capture some photos and videos of the dive.
We reached the destination at 8.00 Am and we were eagerly waiting to get into water, first we need to fill the form with our personal details about our basic health conditions and later they will explain some basic things about scuba dive.
Finally it was the time to wear the scuba dive gears 😊
It was around 1 hour dive and they will take us to 6 meters depth for this basic dive package.
It would be sea walk and then dive, when I checked there was no boat dive available at this place, which was there in Neel island! Finally it was time to experience the much waited dive.
Our guide explained the signals to follow under water and clicked couple of pics.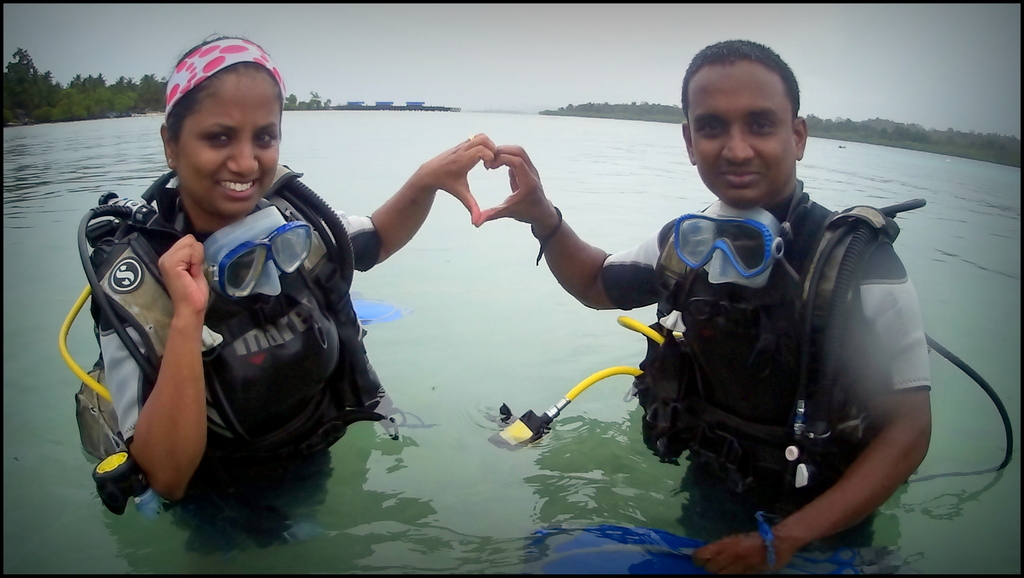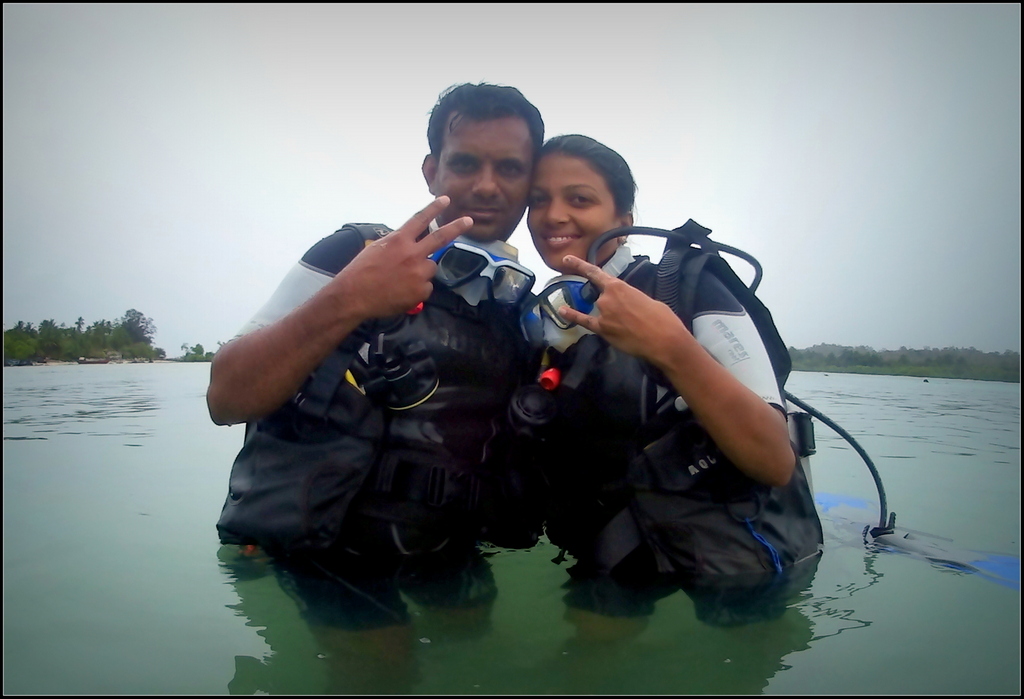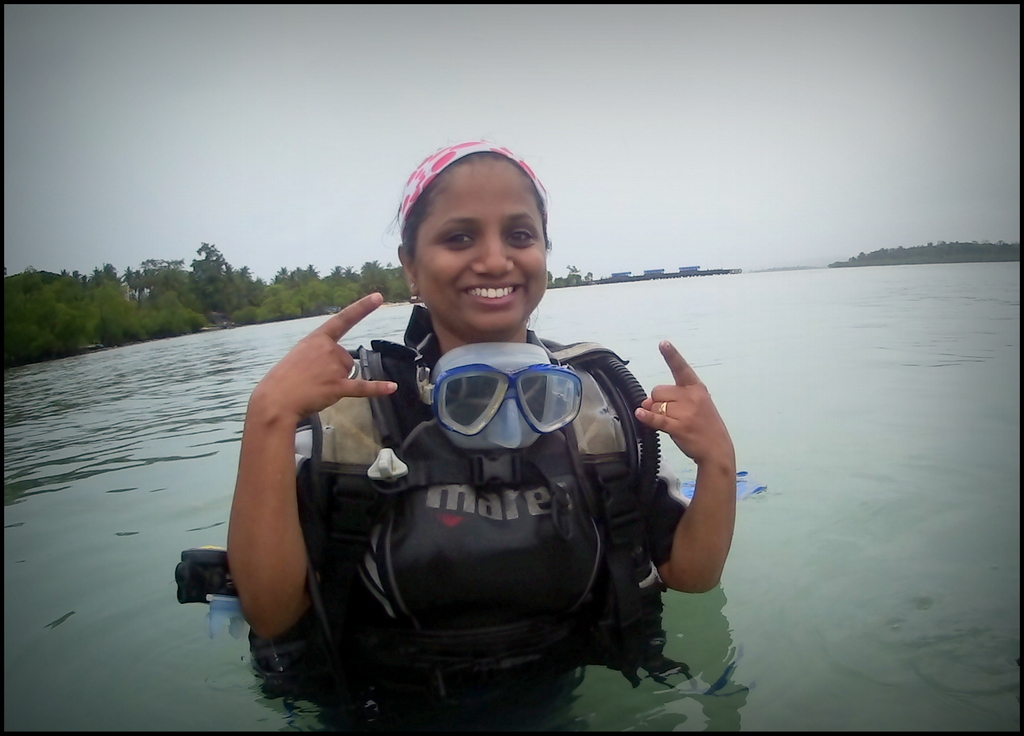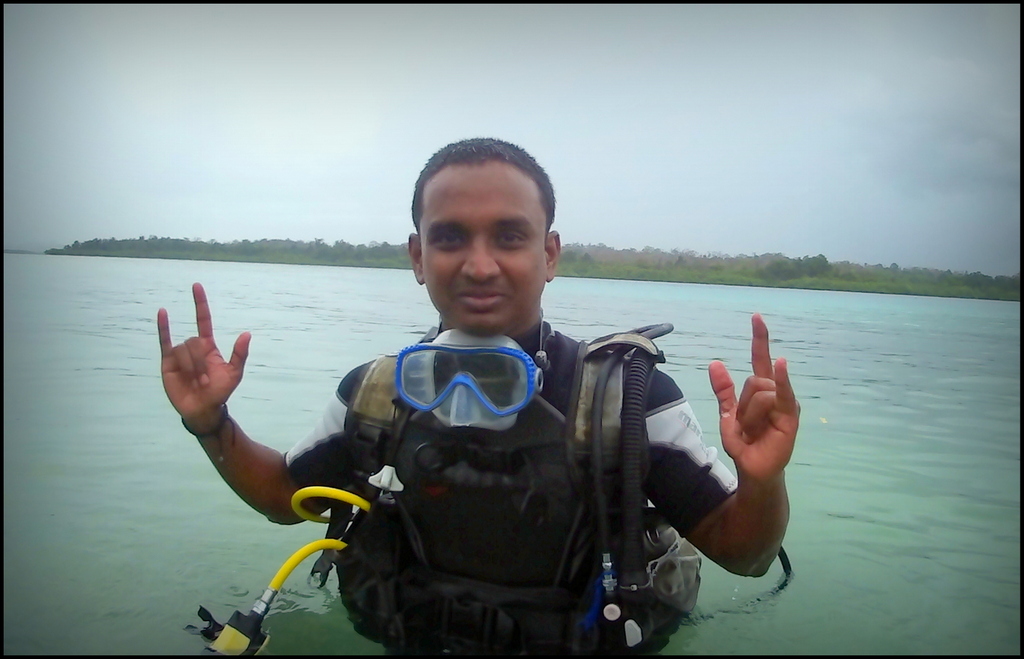 Under water pics 😊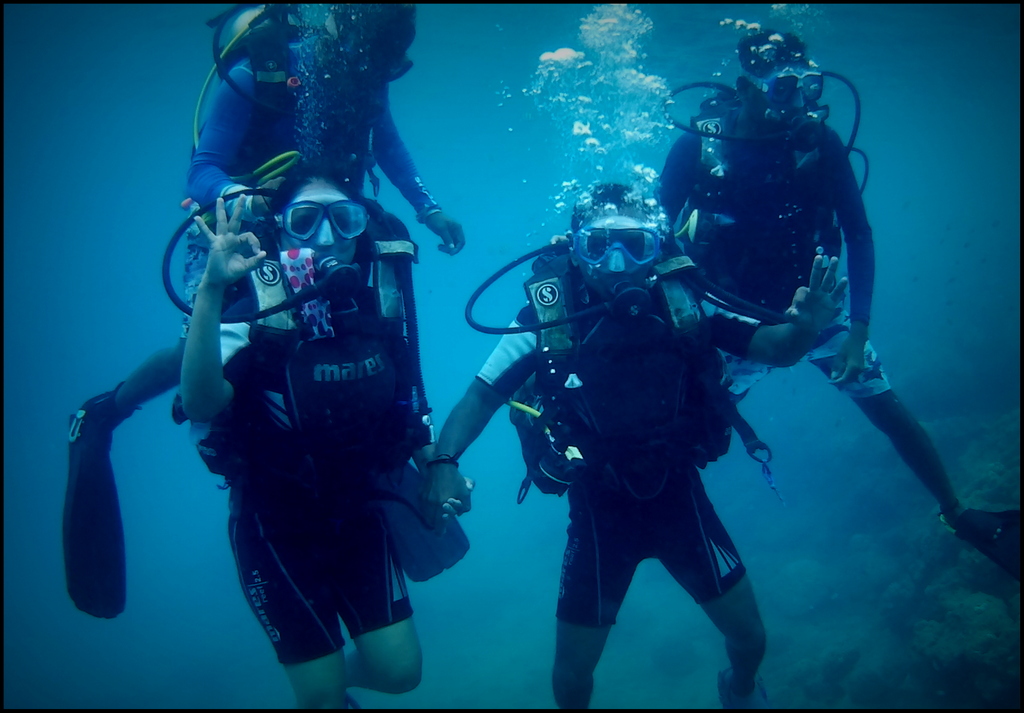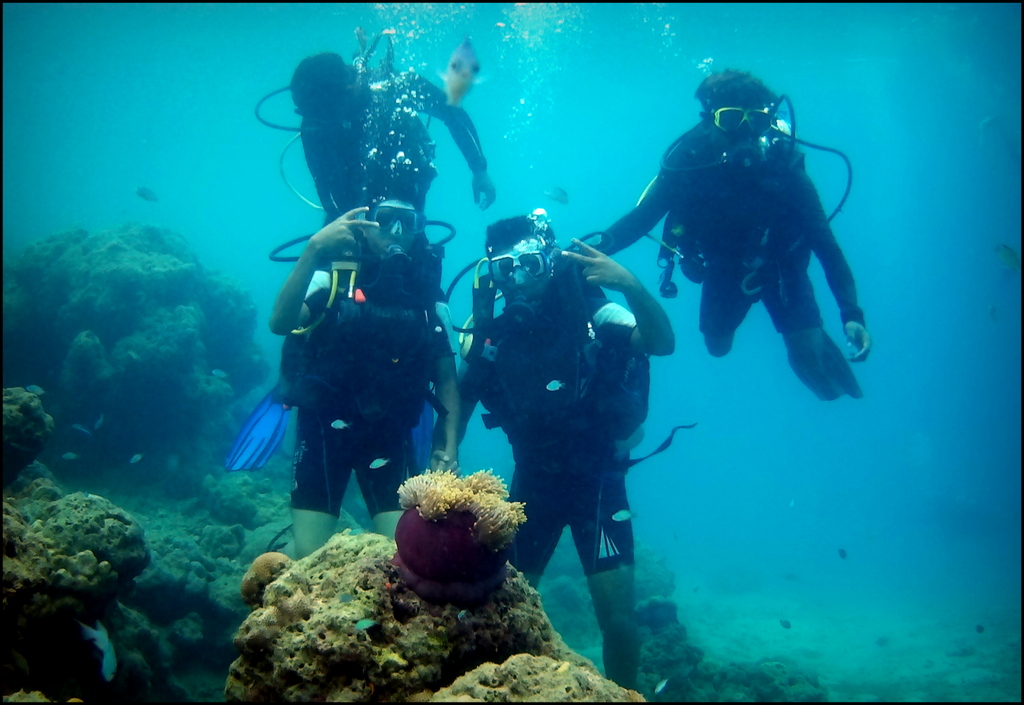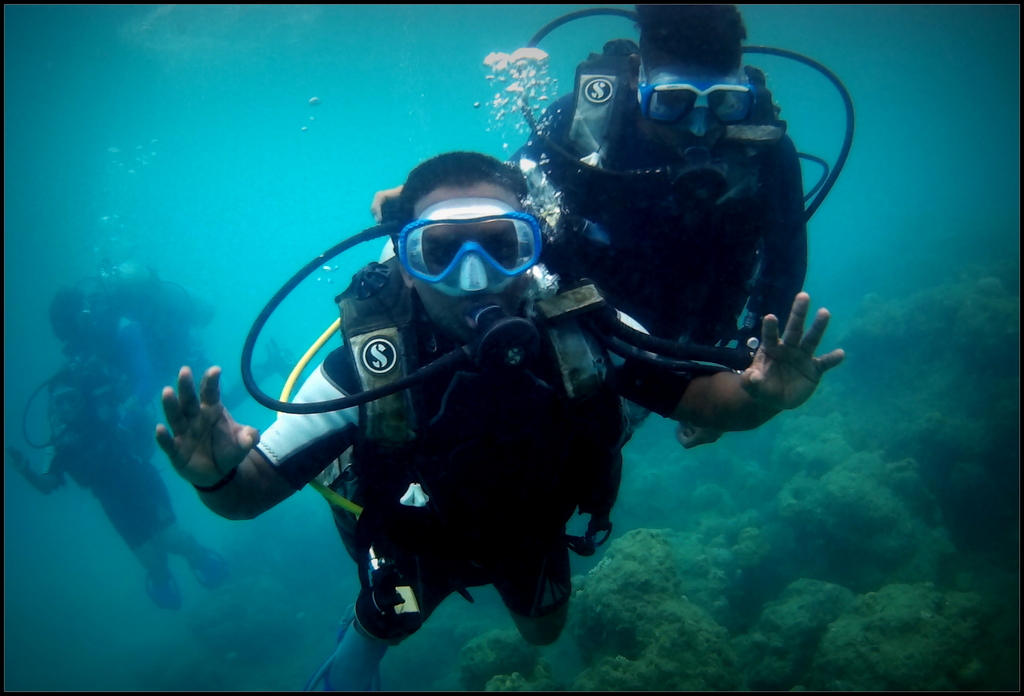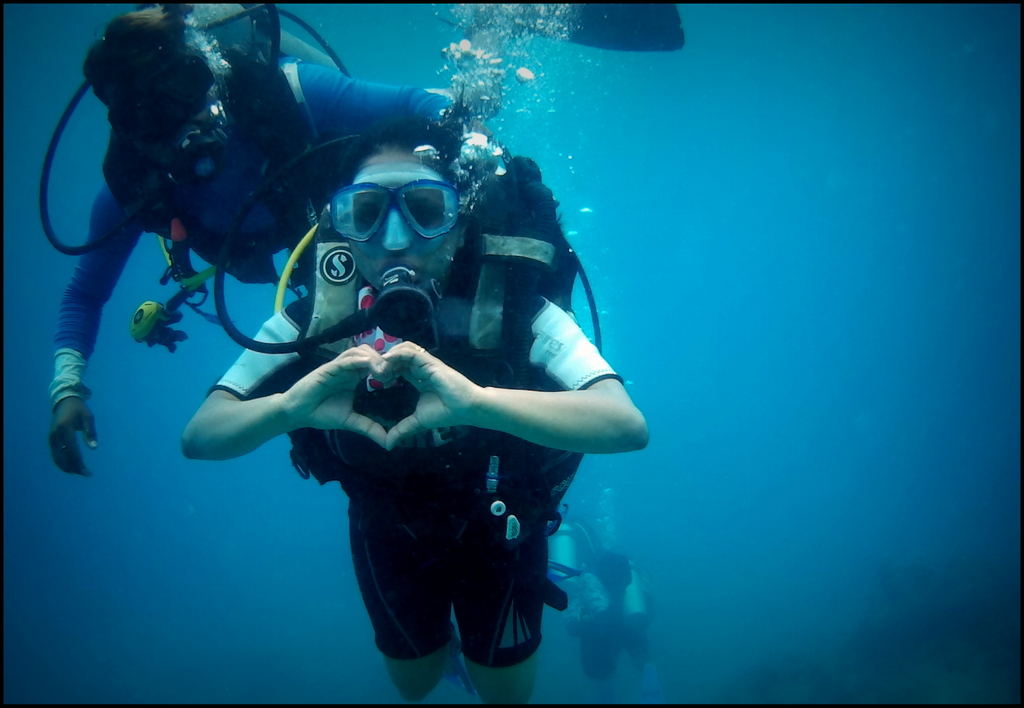 Once we were back, we got to know some more packages were available!! Even they will provide training to get certification in scuba dive.
We were very much happy to complete this dive, even the rain started heavily and made us stay inside the hotel for rest of the day. But we were not upset of that, since we completed our dive 😊