After completing the Kali riverrafting, we have accomplished our main moto of the trip. But it was not the end! After rafting we planned for a small hike around Ulavi.
Ulavi is around 48 Kms from Dandeli, and the road condition is also very good. The best part of this drive was, drive through dense forest. The chilled winter, cold breeze, light fog and the rising sun added more beauty to our drive. The only sad part of this drive was, we didn't get a chance to see any wild animals.
As Mahendra uncle suggested we started towards ulavi early morning, on the way we can visit Syntheri rocks, but our plan was to finish the trekking and while coming back if time permits we planned to visit that place.
Through we started early around 7.00 Am to finish our breakfast and the drive through narrow roads took more time than expected. Finally we reached Ulavi around 9.30 AM. Visited Channabasaveshwar temple.
It's quite a clam place, we spent some time around the temple. Had early lunch at temple only before we headed for trekking.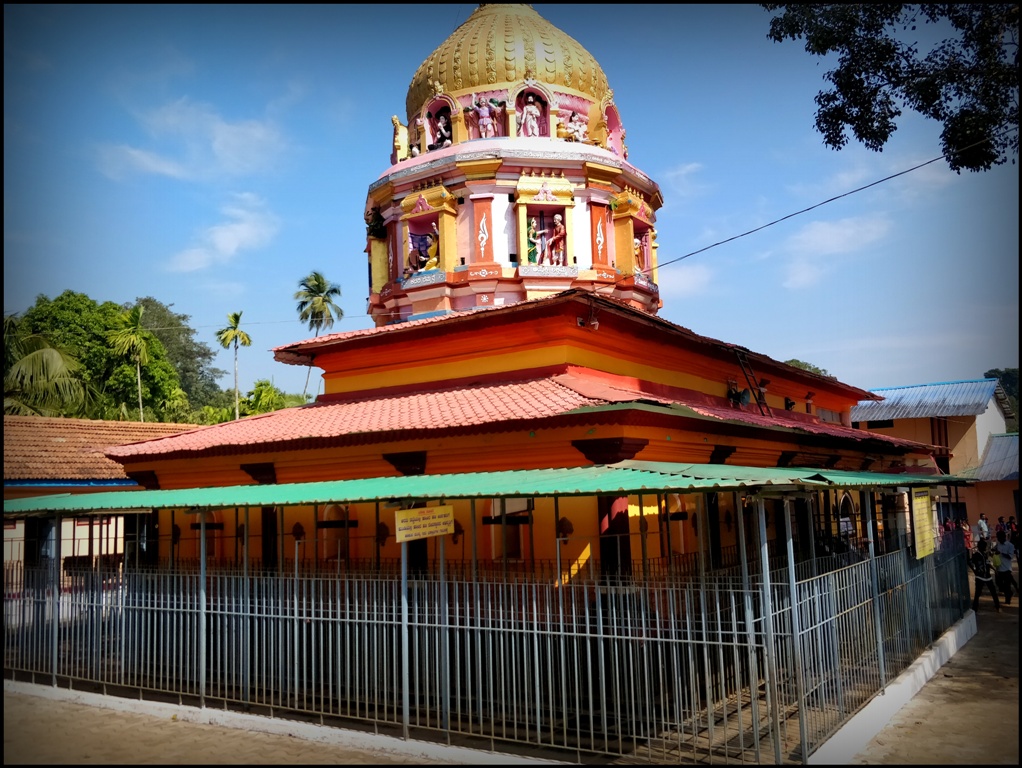 Initially we thought of taking help of some local guide to trek, but when we enquired in the temple they said, no need of any guide as such it's a straight forward jeep track to follow to reach the caves! we dropped the plan to hire a guide.
There is an option to hire a Jeep to visit this place and they charge around 1500 for 3 Kms.
We can drive in our vehicles till watch tower and can park our vehicle and start our trekking, there is no chance of getting lost in this trail if you just follow the jeep trail.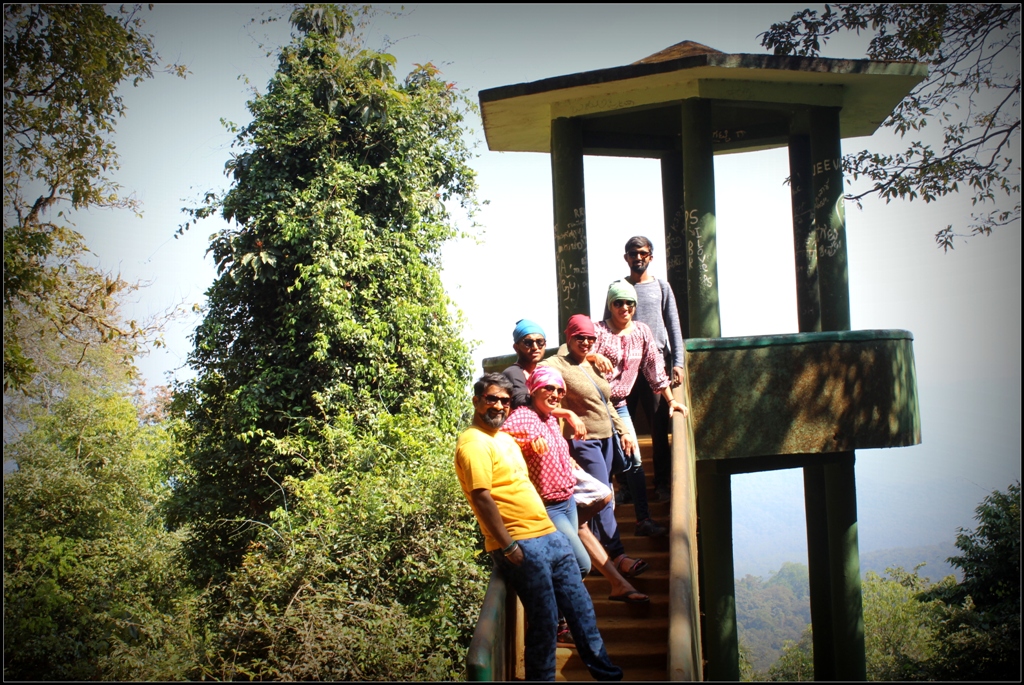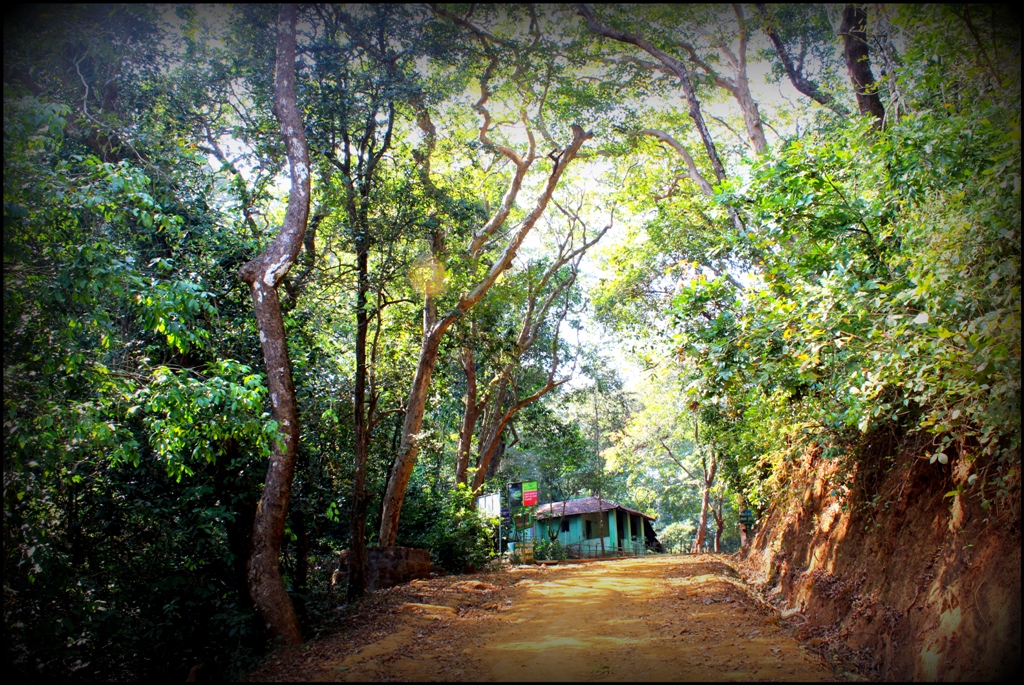 Since we started our trekking bit late, we just wanted to explore all the caves and return before it get dark. Jeeps will take you till the first cave, from there it will start the walk through steep steps.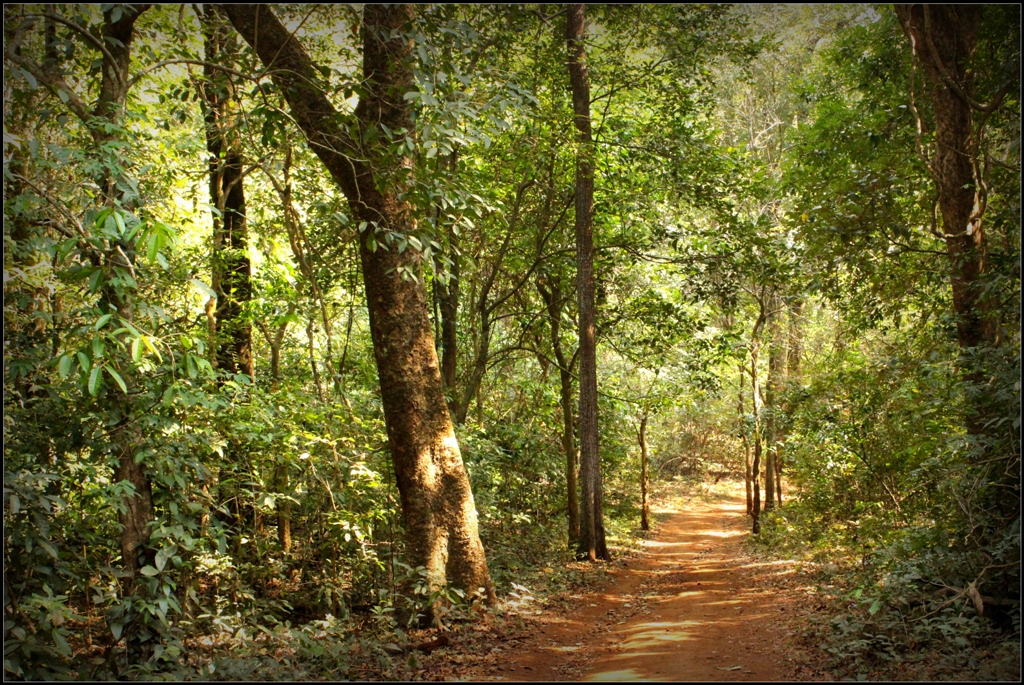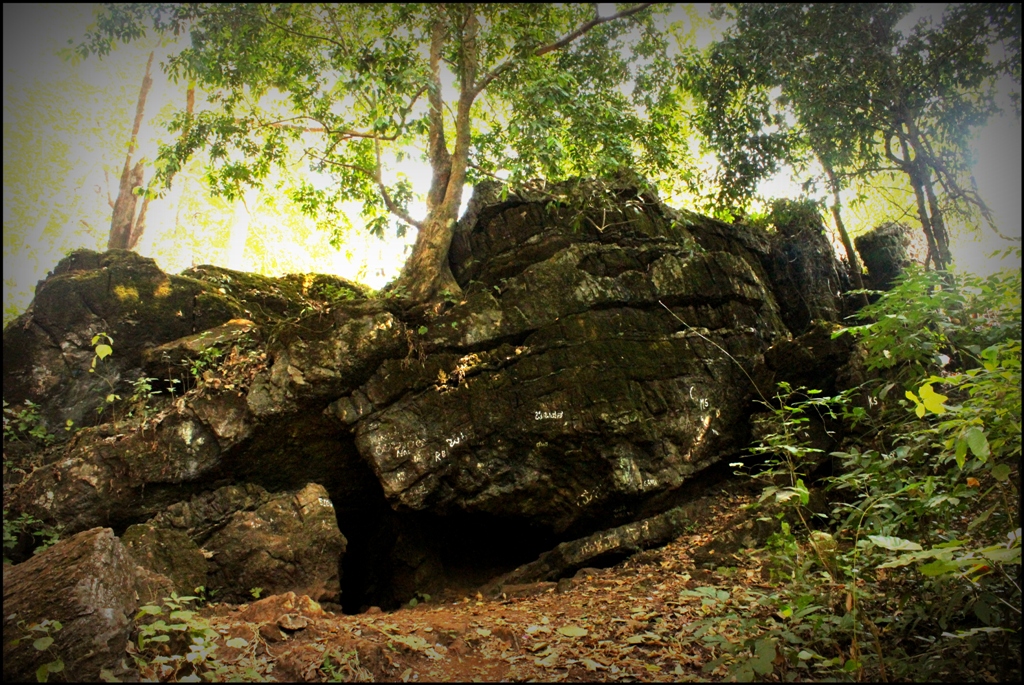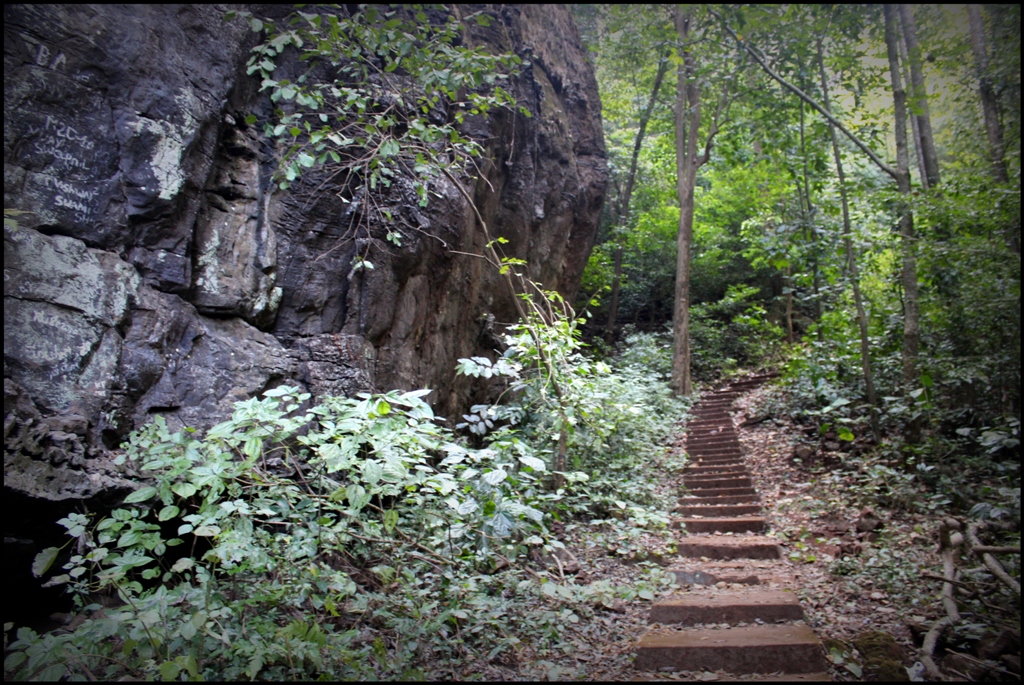 We cross couple of caves on the way, but final one is the main attraction of this trek.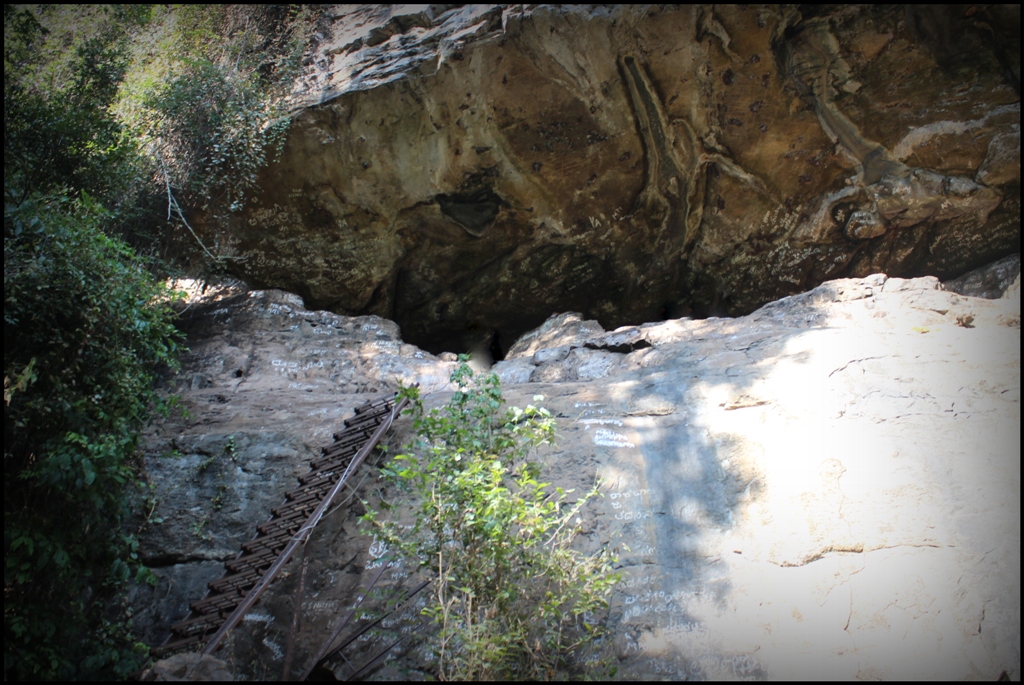 After climbing this ladder only, real trek begins. Basically its not a trekking from here, its crawling into the caves. We need to crawl inside the caves for 10 to 15 feet. After that we get a bit space to sit, slowly when we pass inside for another 10 feet we get enough space to stand. Inside the caves its pitch dark, without any torch it's not advised to step into this caves.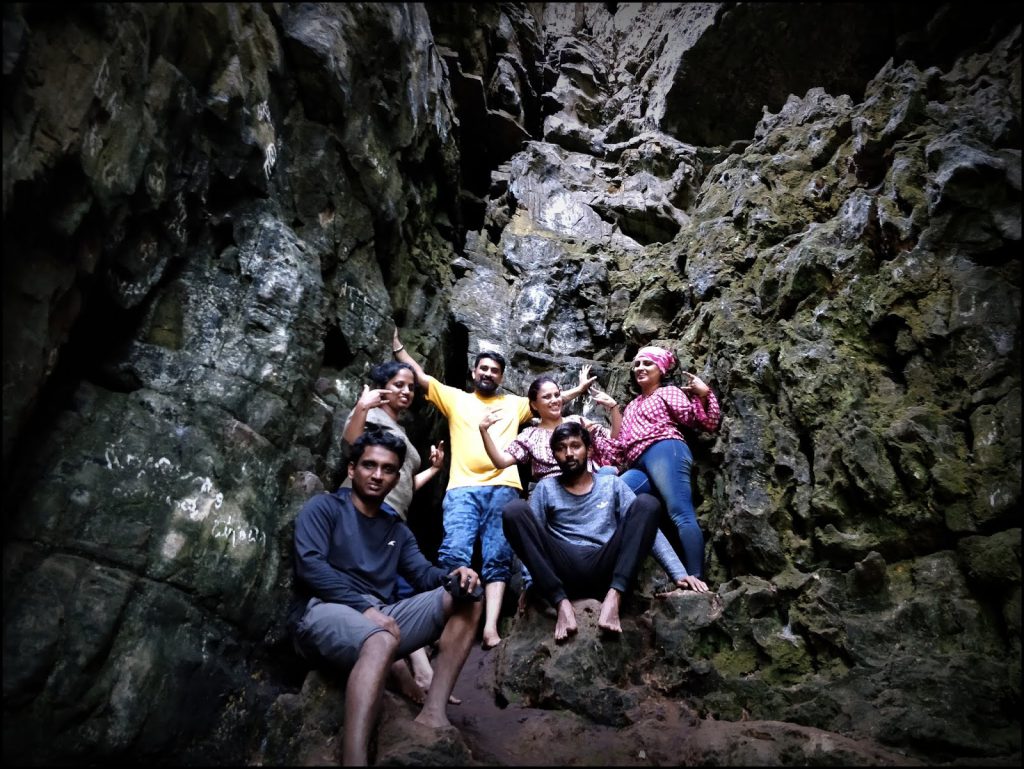 As mentioned earlier, its not only pitch dark but also slippery inside the caves. Each step inside the cave needs to be very careful. At a distance of around 100 meters inside the cave there is a small exit to this mountain. But we cant get down from here, we need to take back the same route which we took for entering the caves.
Approximately it will take 30 mins to reach the end and come out the cave.
It was a wonderful experience. Though we did lot of trekking, this place gives us unique experience.
Finally we completed our trek and returned to the place where we had parked our cars before it could get dark.