Mission Dandeli was accomplished after Kali River Rafting and Trekkingto Akala Gavi. We didn't had any specific plan for final day of our trip.
Compared to all our other trips, we felt did not click many pics during rafting and trekking, so final day of our trip was totally decided to photo session. More over the place where we were staying was perfect for photo session. Since there was no any particular plan for the day, every one woke up bit late and by the time we were ready for photo session it was almost a lunch time. Got some very good group pics as well as beautiful portraits.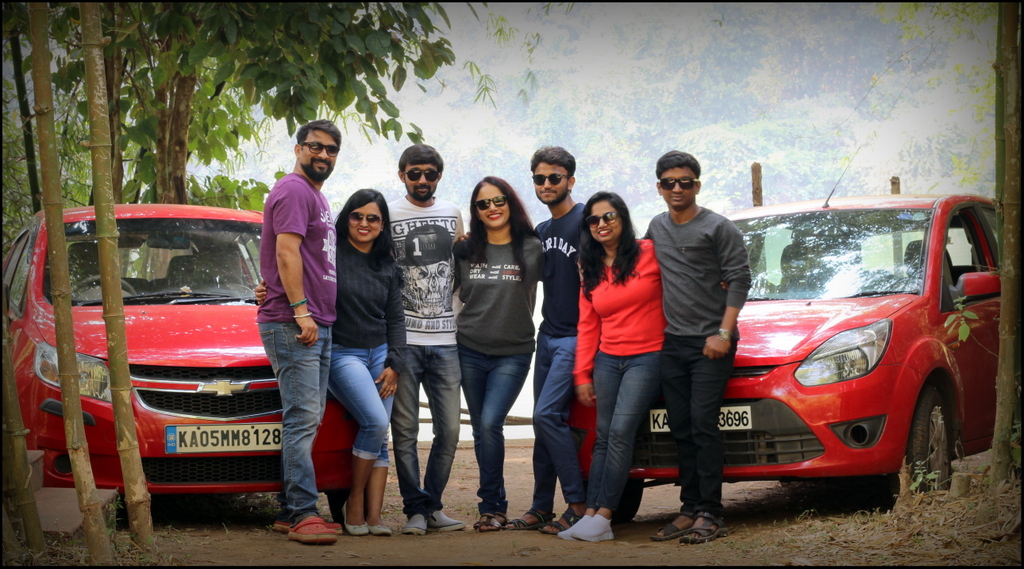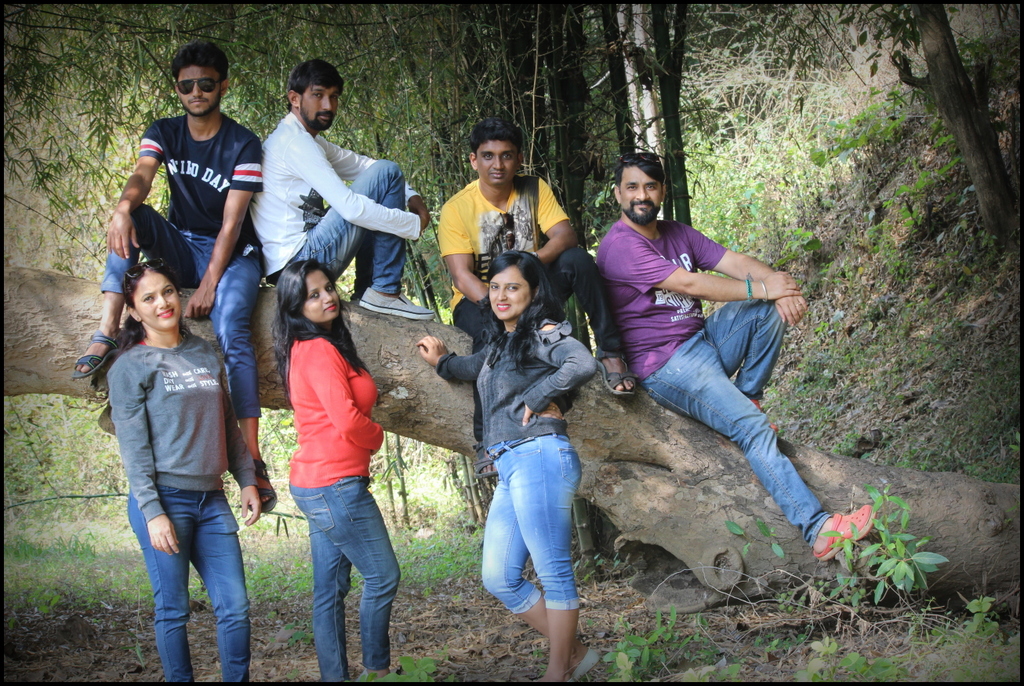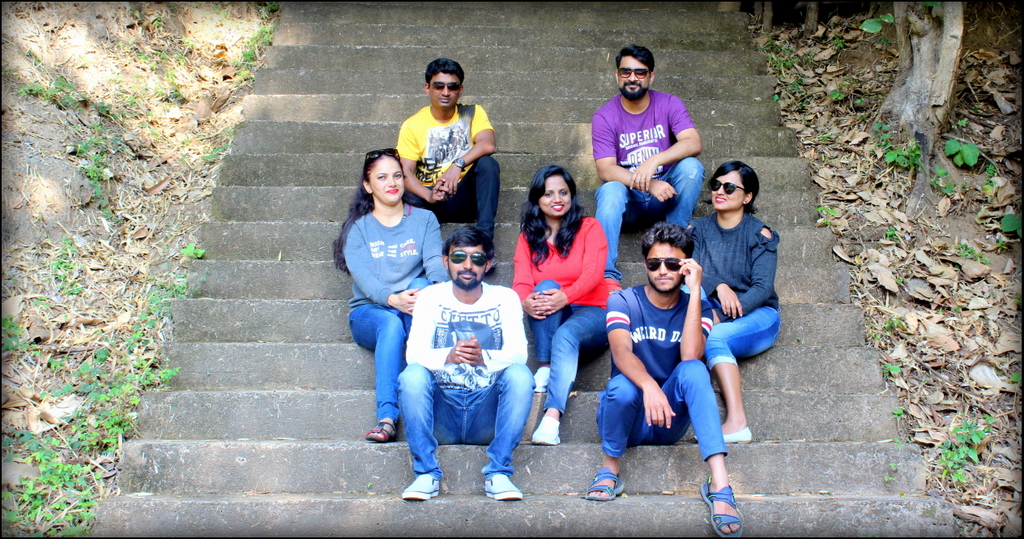 Once we were done with photo session we were in dilemma about the places to visit, initially thought of visiting Moulangi Eco park and spend some time in water sports available and then reach Sykes Point by sunset time. But by the time we finished our lunch and reach Moulangi park it was around 3.30 PM.
Moulangi Eco Park which is around 7 Kms from Dandeli (though its just around 7 Kms, by the time we reached and parked our vehicles it was bit late). We cross Moulangi Eco park while coming back from Kali River Rafting.
Timings: It remains open from 9:00 AM to 6:00 PM every day
Entery Fee: Rs. 10/- per adult and Rs. 20/- per vehicle parking.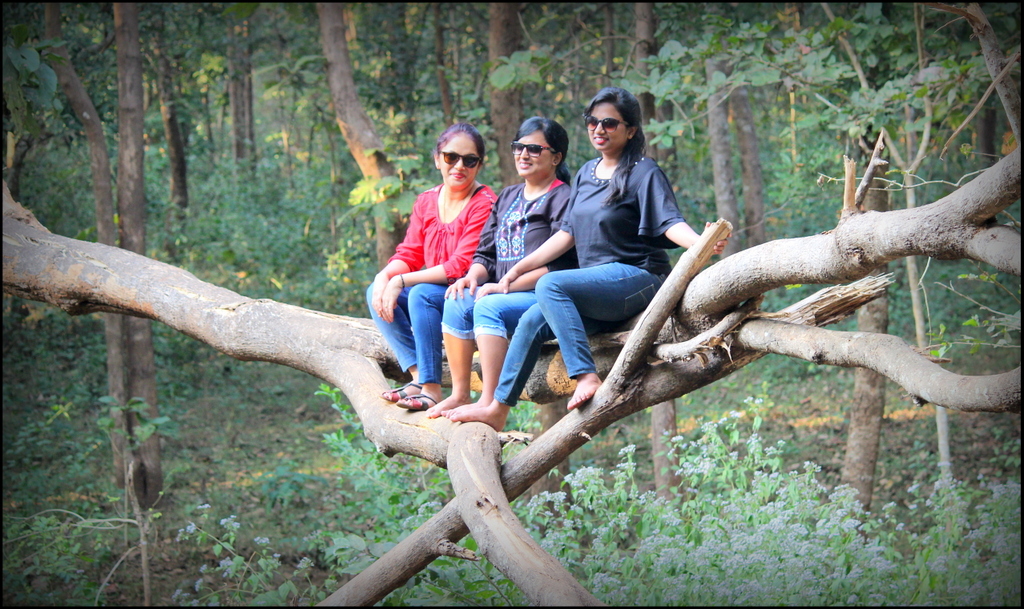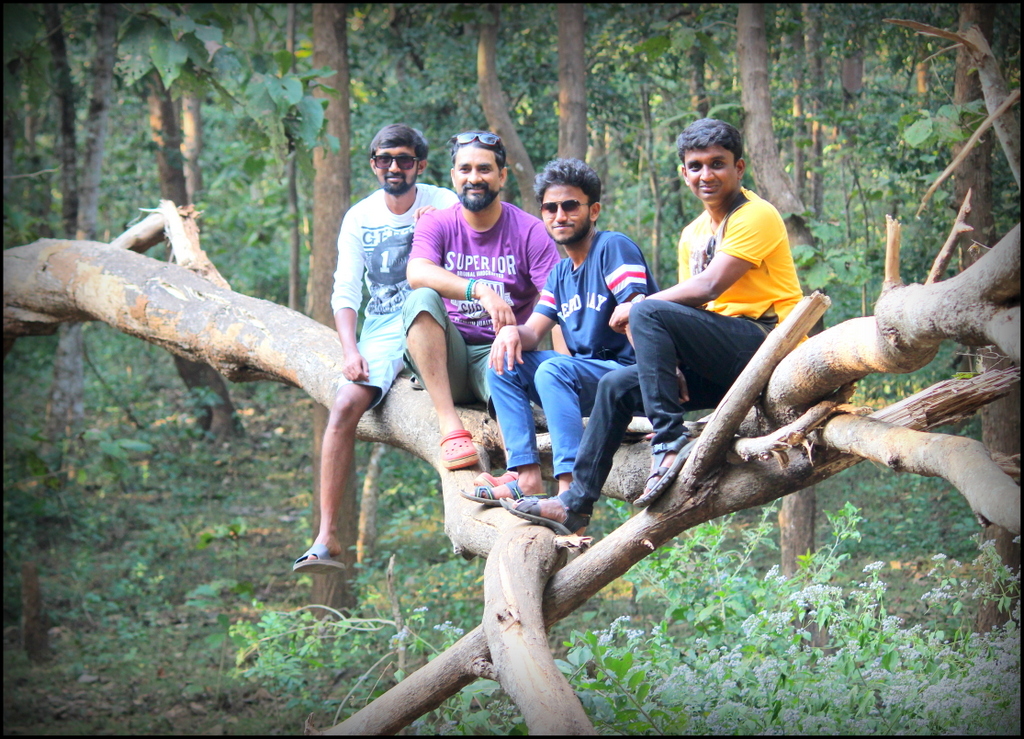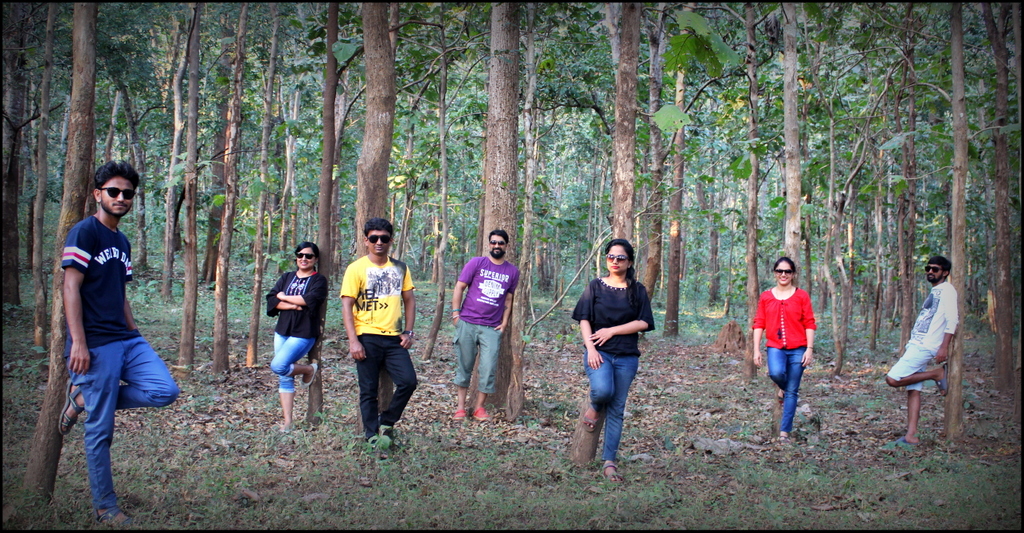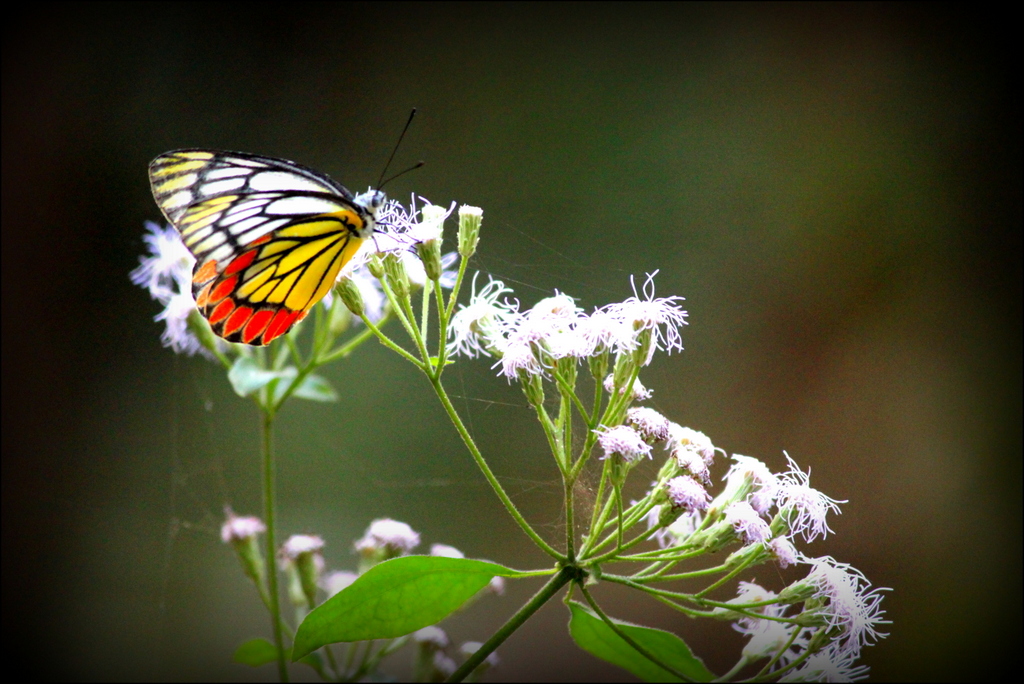 Few water sports available here, like Kayking, Rafting (better word is boating) and even swimming is also allowed with lifejacket. Apart from water sports even this place is good for photo session and lot of other options there for kids to play around.
We opted for Kayking, for which they charged Rs. 500/- per hour.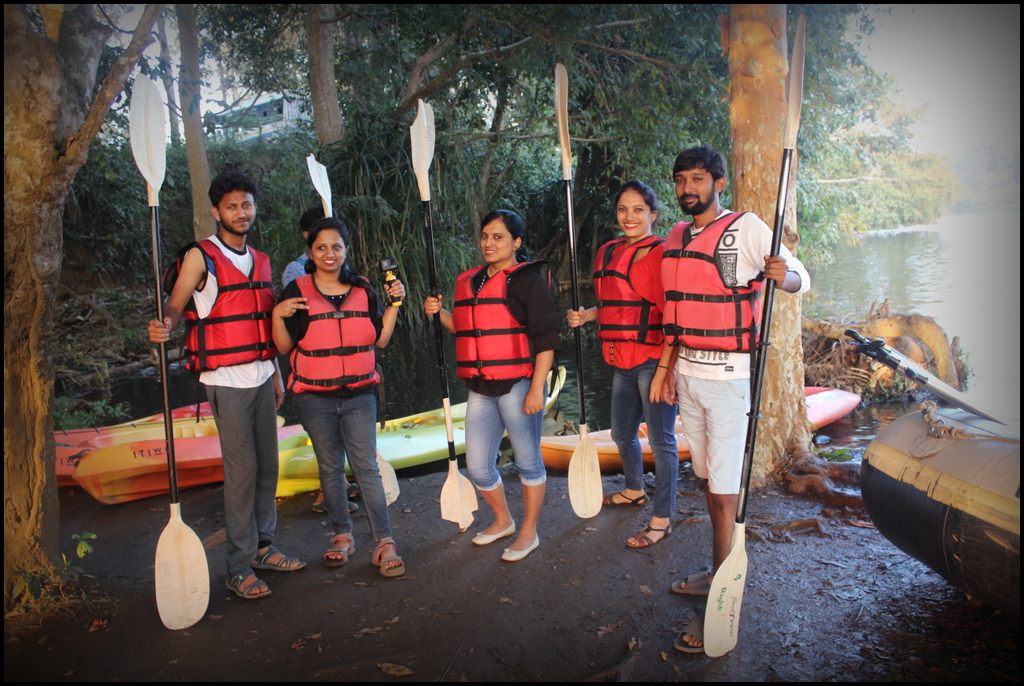 Since it was already late we spent some time in eco park and dropped our plan to visit Sykes point. But we were lucky enough to see beautiful sunset around this place only.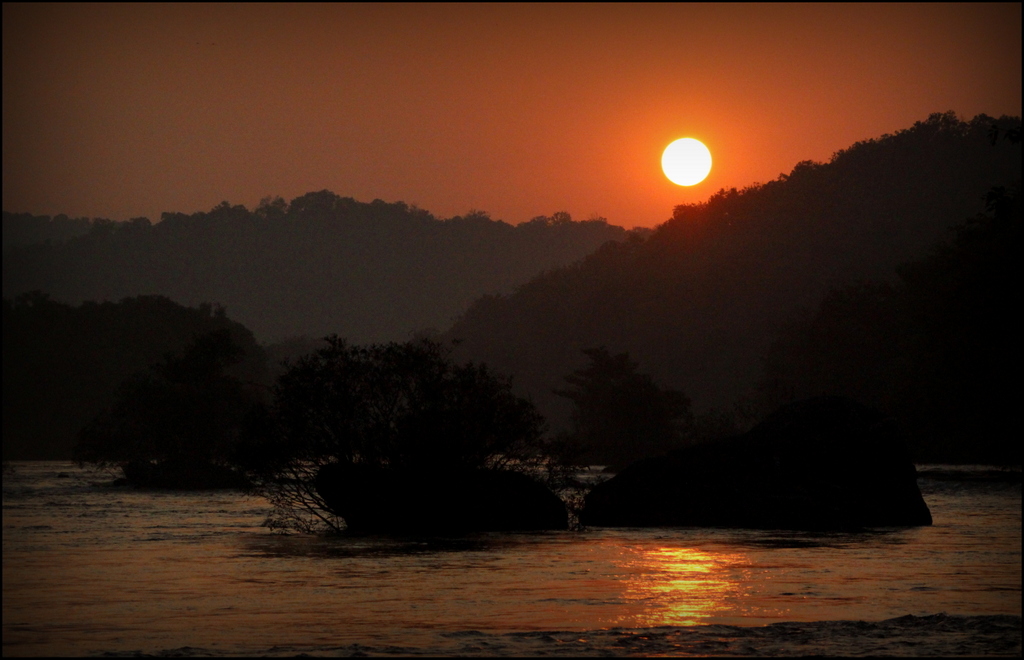 Spent some nice time around this place and headed back to Dandeli. Wonderful trip come to an end with this visit.