Planning for Dandeli Trip was started creating a new WhatsApp group, saying 'Dum edre Dandeli' 😛
Since accommodation and other planning were organised by Mahendra Uncle, only dates and mode of transport was pending from our end. We are very thankful to uncle for providing the accommodation and guiding us in planning the things in Dandeli.
Dates were finalised well in advance, we decided to visit Dandeli on the Christmas weekend. We were group of 7 members and we were looking for either train or bus tickets. But because of long weekend and holiday season we didn't get tickets for reasonable price. Finally we decided to go by our own cars.
Before starting the trip our intention was to finish Kali River Rafting and then plan other places accordingly.
We can book our slots on online visiting JLR website. Jungle Lodges & Resorts who operates the rafting session in Kali River. When we checked for slots on Saturday and Sunday it was showing full, but when we contacted the number mentioned in the website they said they can accommodate few more slots and asked us to come down on Saturday only.
Contact Person & Number: Manjunath – 9449599765.
Since it was long weekend and crowd was more for rafting they were running 3 batches, usually it will be 2 batches one in the morning and one in the evening. Luckily we got slot for 3.30 PM batch.
Price per person is 1350 for rafting. We need to take a other vehicle to reach rafting place. Vehicle charges are extra. Per vehicle they can accommodate 12 people, they charge 1350 for vehicle. Since we were group of 7 we shared our vehicle with other group.
The white water rafting is around 9 Km's and it will take almost 2 hours to complete. Only the boring part is the Jeep journey till rafting place.
We were lucky enough to get a single boat for our group and in our boat only our gang were there! For other boats they were merging the groups and making a group of 12 members and allocating the boats.
When I did rafting last time, they used to click pics only near first rapid and used to charge 500 Rs for the photos. Usually they will click around 25 to 30 photos.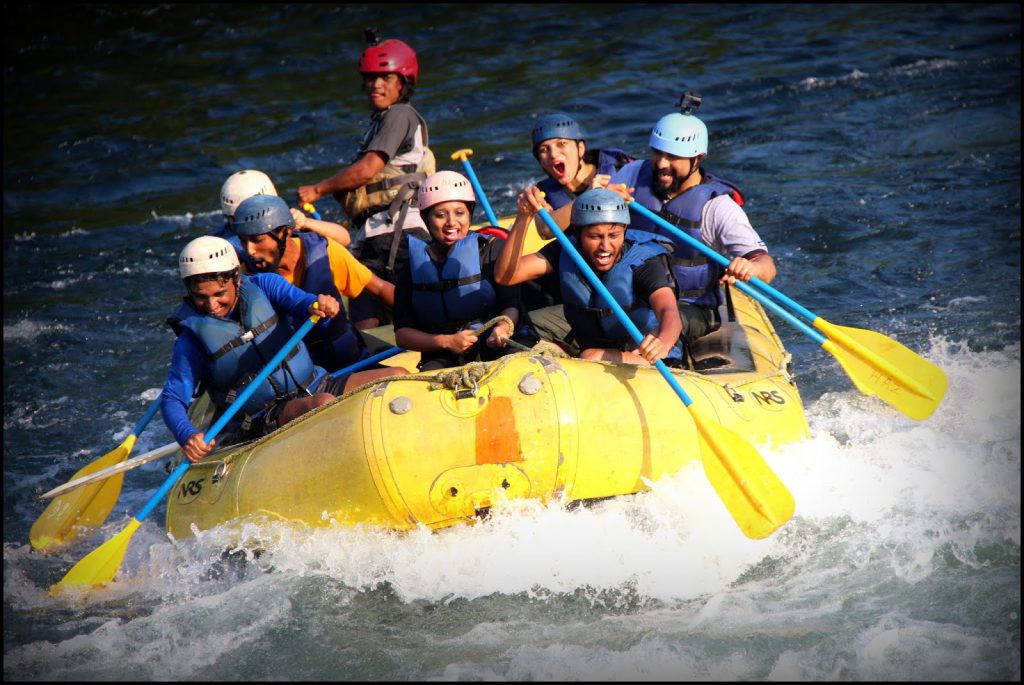 Now they will be recording videos and capturing the pics using GoPro as well. For that memory card they will charge 1500 Rs. Amount may sound bit costly but really its worth spending money for these pics.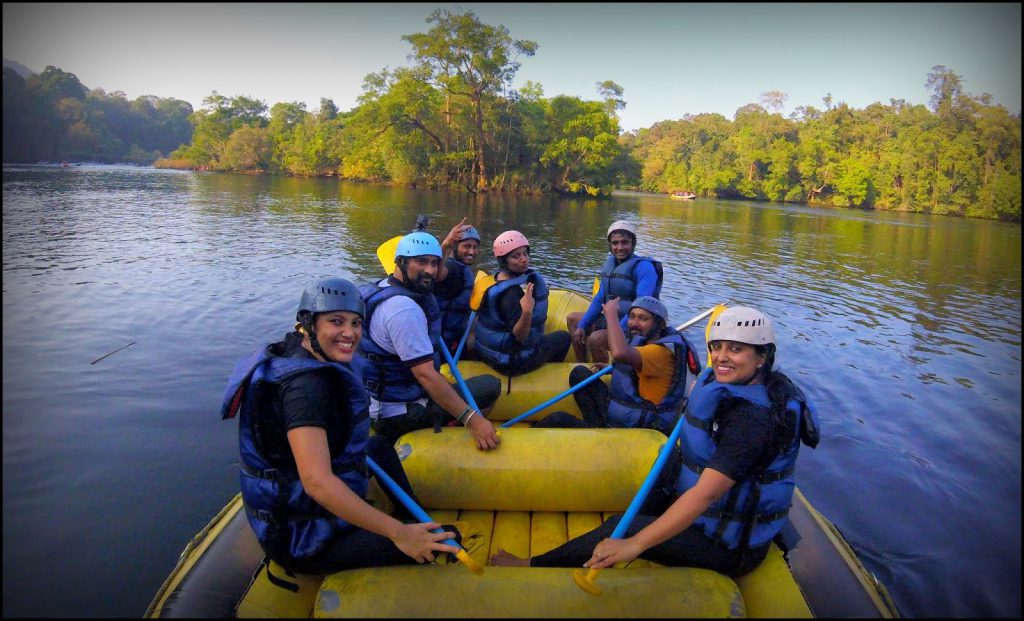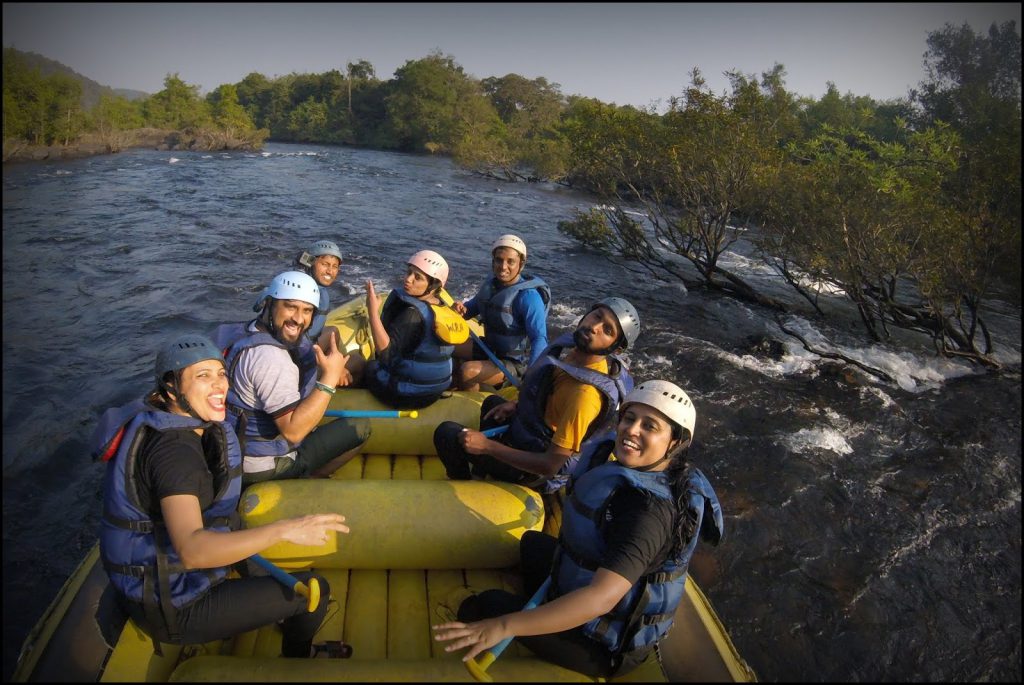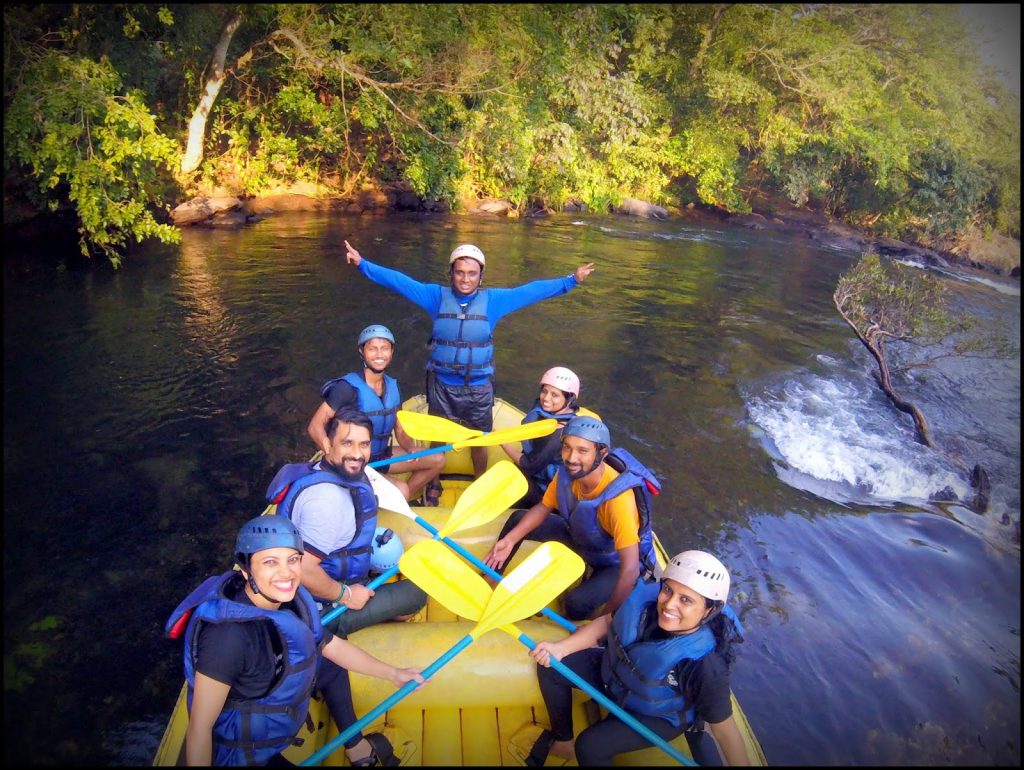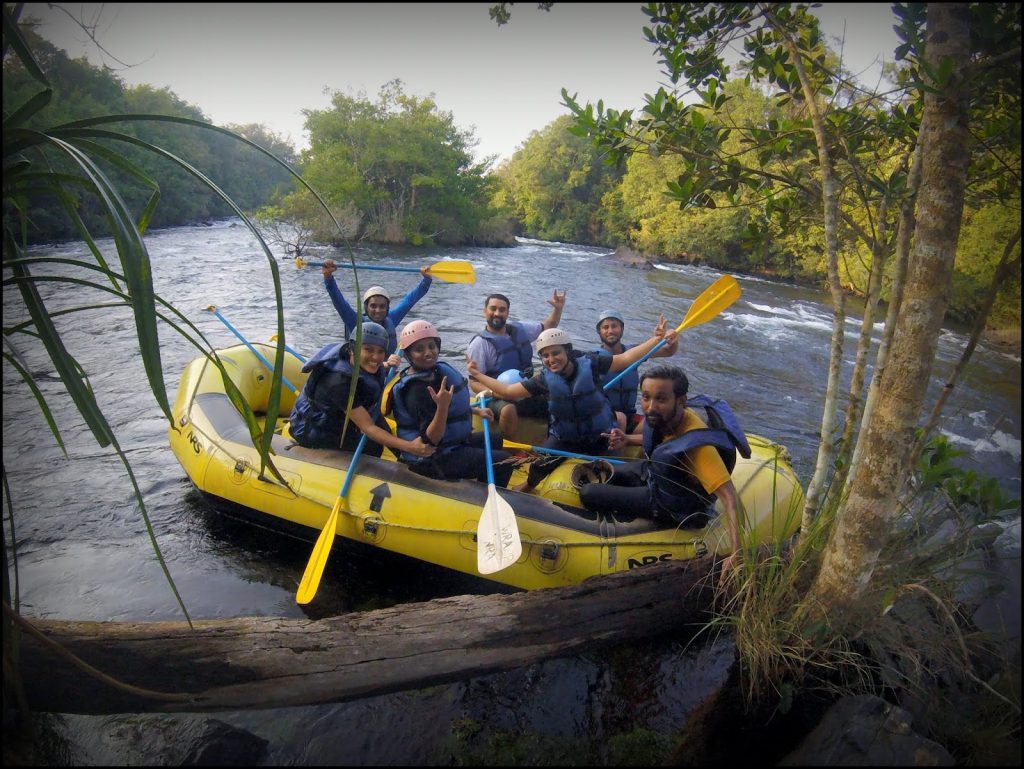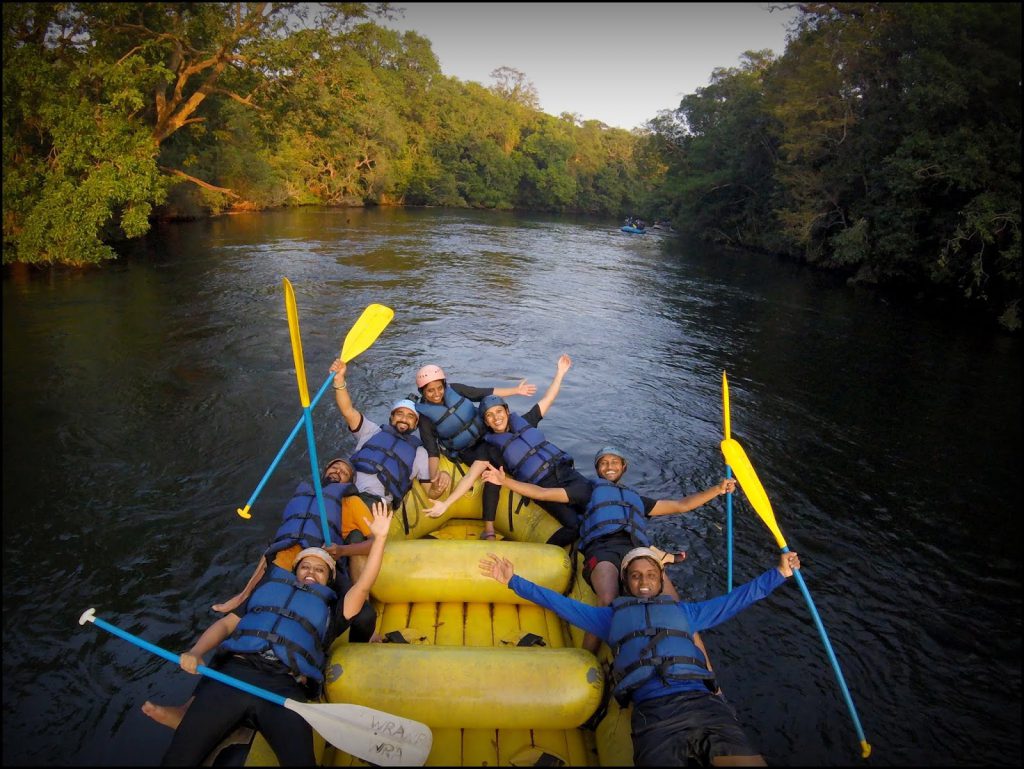 One more good part of this rafting is our guide Vimal, he was so friendly and Jovial in nature.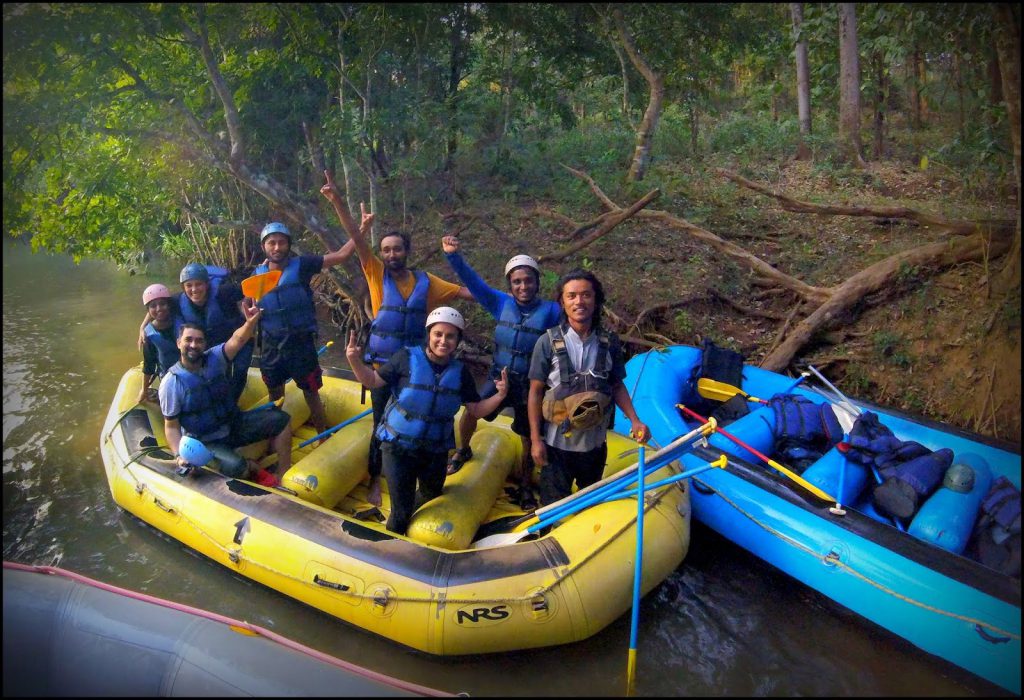 After completing the rafting, first part of trip was ticked as per the plan. For rest of the trip we planned for trekking and sightseeing around Dandeli.
As part of trekking we planned to Akala caves near Ulavi.