Ramoji Rao Film City, the world's largest film city! Though visiting to this place was in first in the list, we decided to visit Ramoji film city on last day of our trip in Hyderabad.
Reaching there:
Ramoji Film city is located outside Hyderabad. One can reach by their own vehicle, or hire a day's cab.
If someone is reaching on their own vehicles, very good parking space available there. If you are hiring a cab and go, they also have a resting and dining facility for drivers.
Almost all travel agencies run their buses from each corner of the city to this place. We booked 2 tickets from Southern travels and pick up location Secunderabad paradise circle. They charged 300 rupee per person which includes both pick up and drop. My personal suggestion is to hire a cab! Because these guys won't drop you on time. By the time we reached film city it was almost 10.45 AM!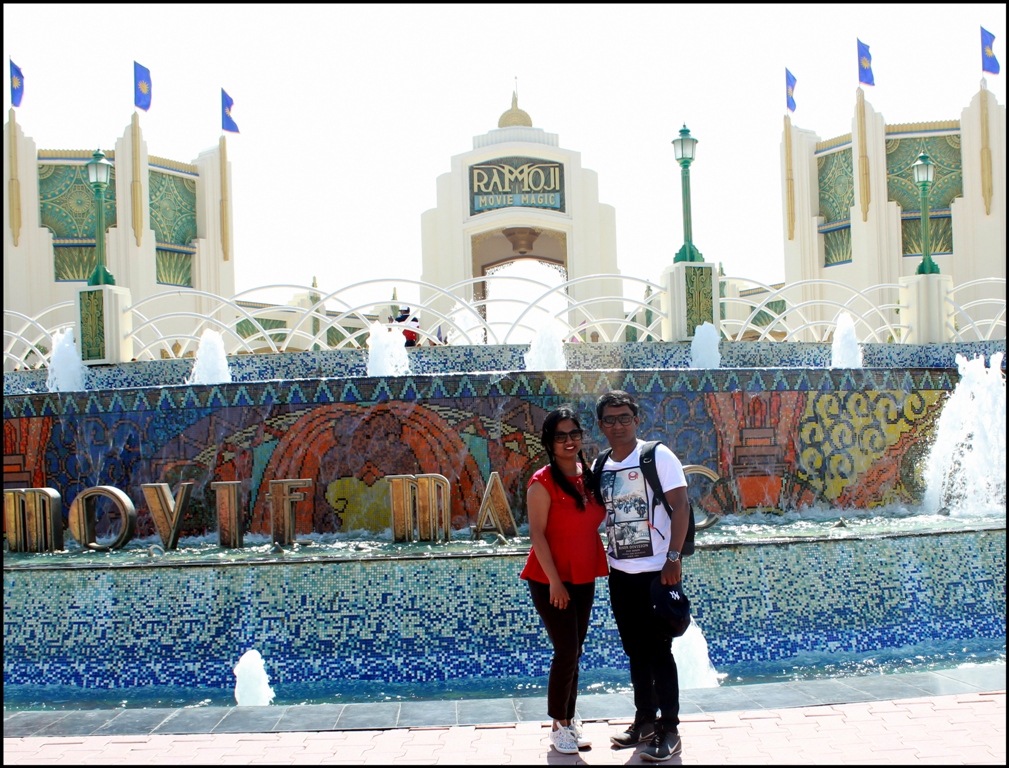 We missed welcome dance near the entrance, and wasted almost 2 hours in our day package which started at 9.00 AM.
Packages:
Ramoji Film City provides variety of packages, one can select the packages as per their interest and budget. We opted for 1250/- one day general package.
No extra charges for cameras, all digital cameras are allowed. If you are DSLR user then only 18-55mm lens allowed inside the film city.
By the time we purchased entrance ticket and went inside it was almost 11.00AM, by this time we lost almost 2 hours!! Wasted no time and get into the bus, from entrance it is almost 20 mins drive to reach the film city where actual attraction begins.
Main Attractions:
Action Theatre – Filmmaking experience: The show starts with welcome speech by Founder of this film city, Mr. Ramoji Rao. They will showcase how they the work beyond the scenes.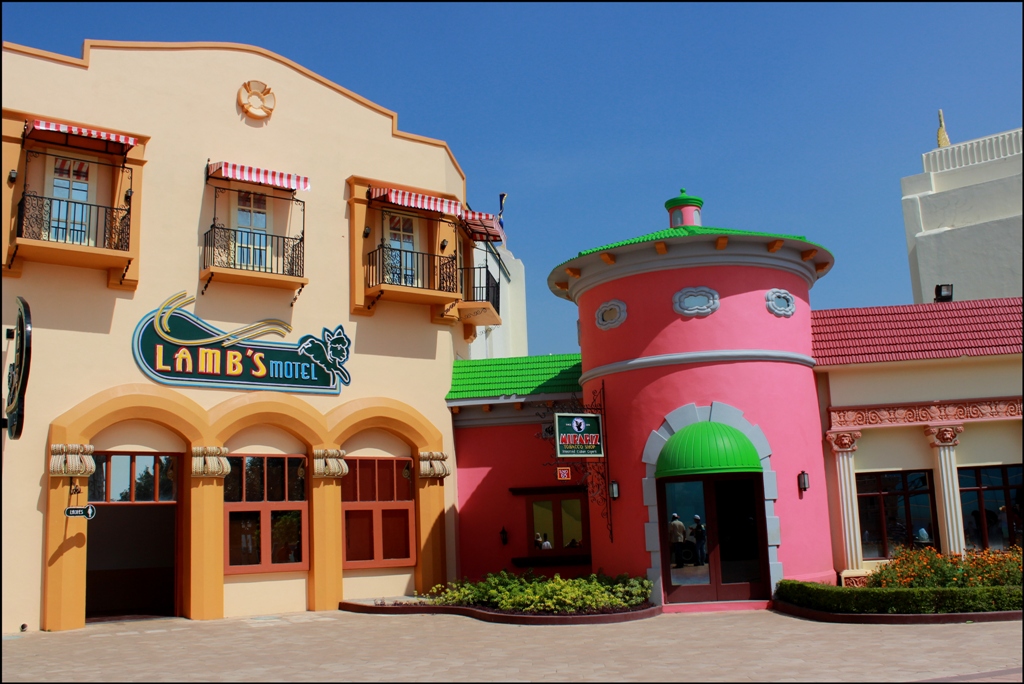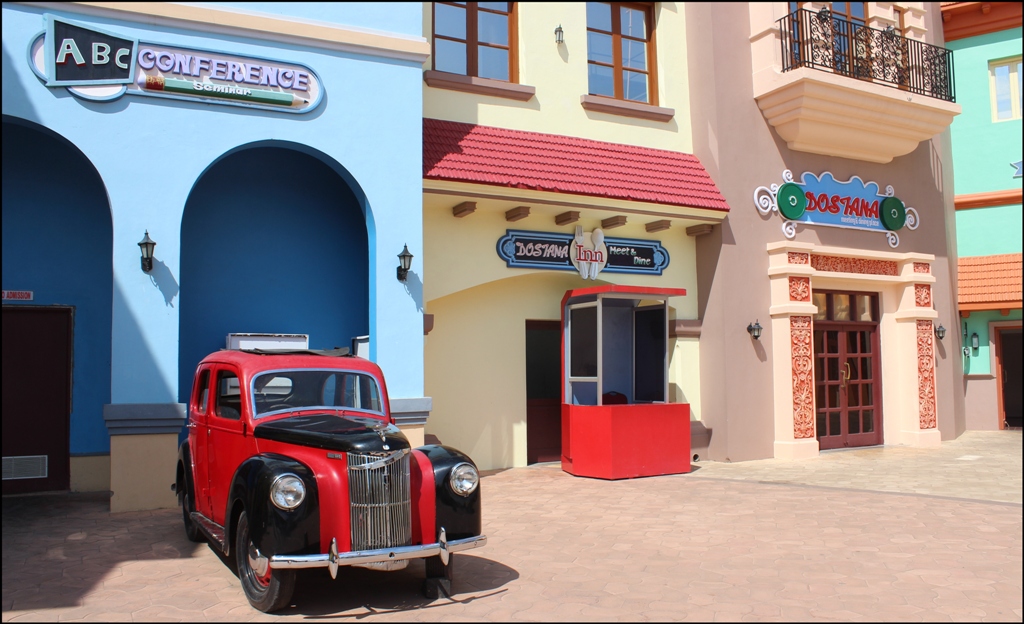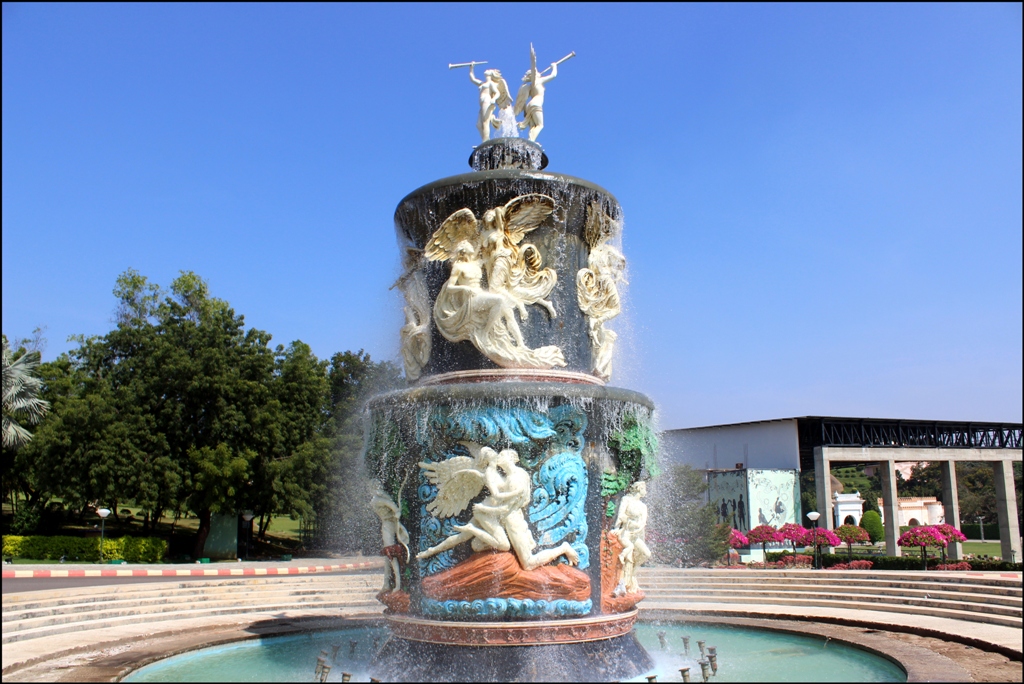 Initially we started from Action theatre. It will be followed by Space Yatra, we skipped this 3D shows and Magic work shop since it was quite common events which we can see at other places as well. These shows were/events were totally full and because of festival season it was crowded like anything.
Other main attraction is Live shows, Spirit of Ramoji – Alampana Theatre, it was one of the best shows which I witnessed. The performance from the team was really awesome. As name describes, it's really a spirit of this film city.
Once the show was completed, we decided to take a bus ride. This is the journey into the land of cinema. This will be drive in vintage bus, where they take us through the different sets and one person will explain about the movies shot near these places.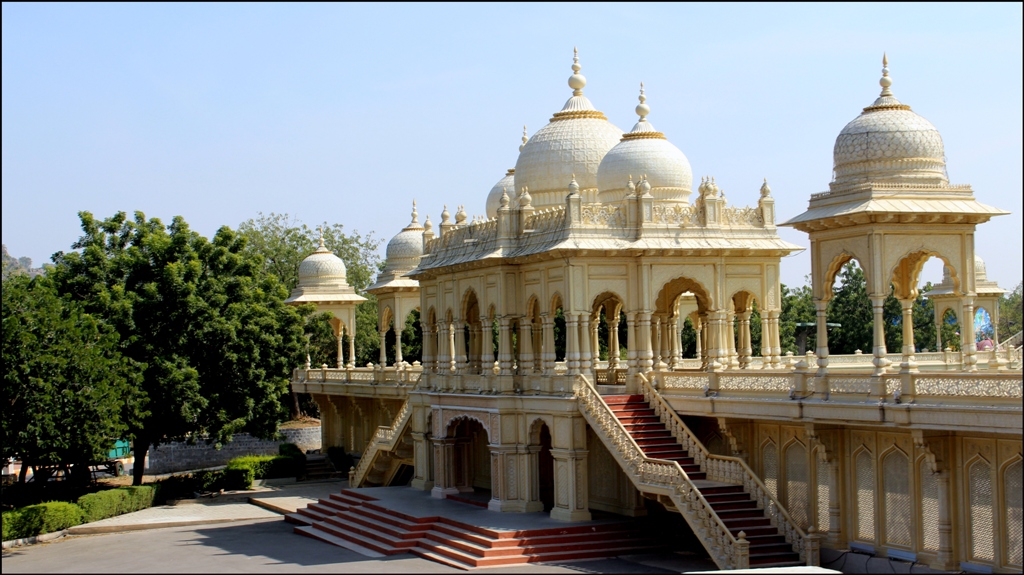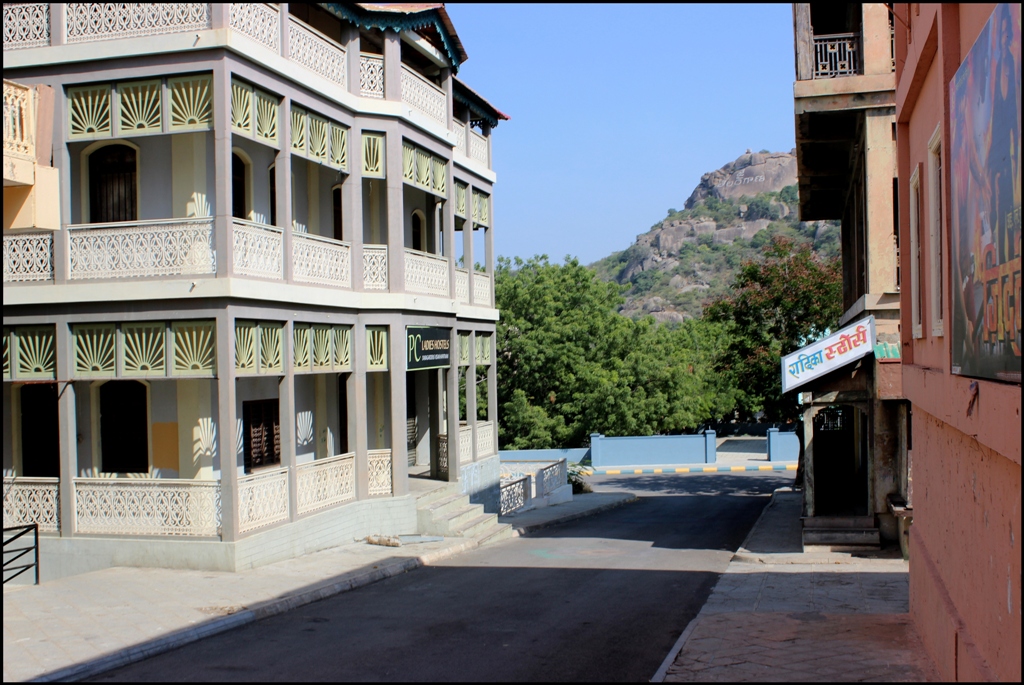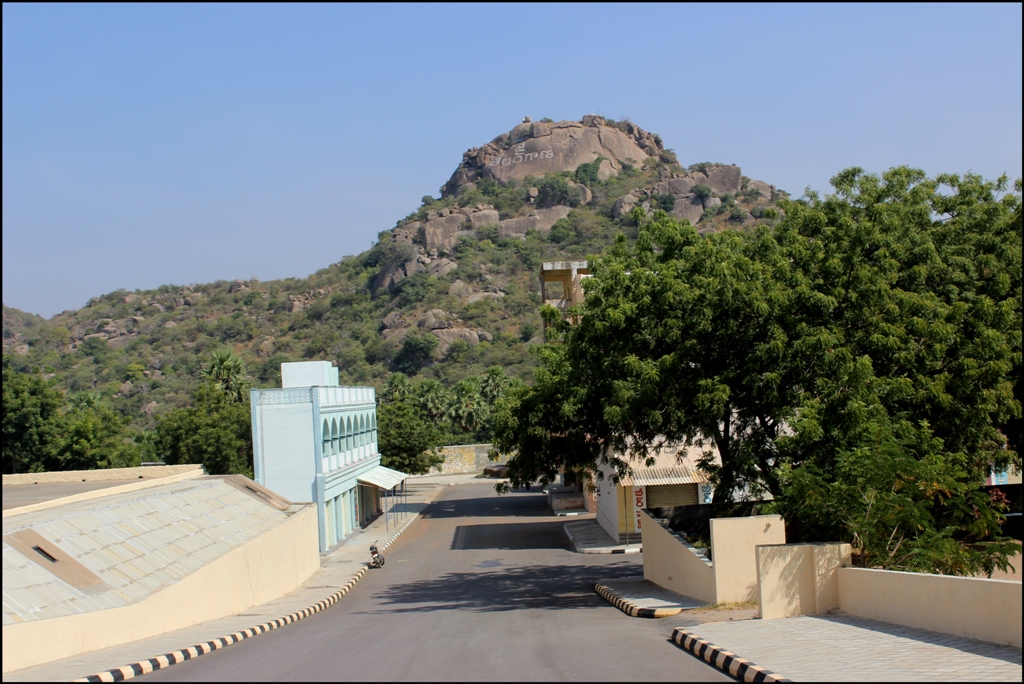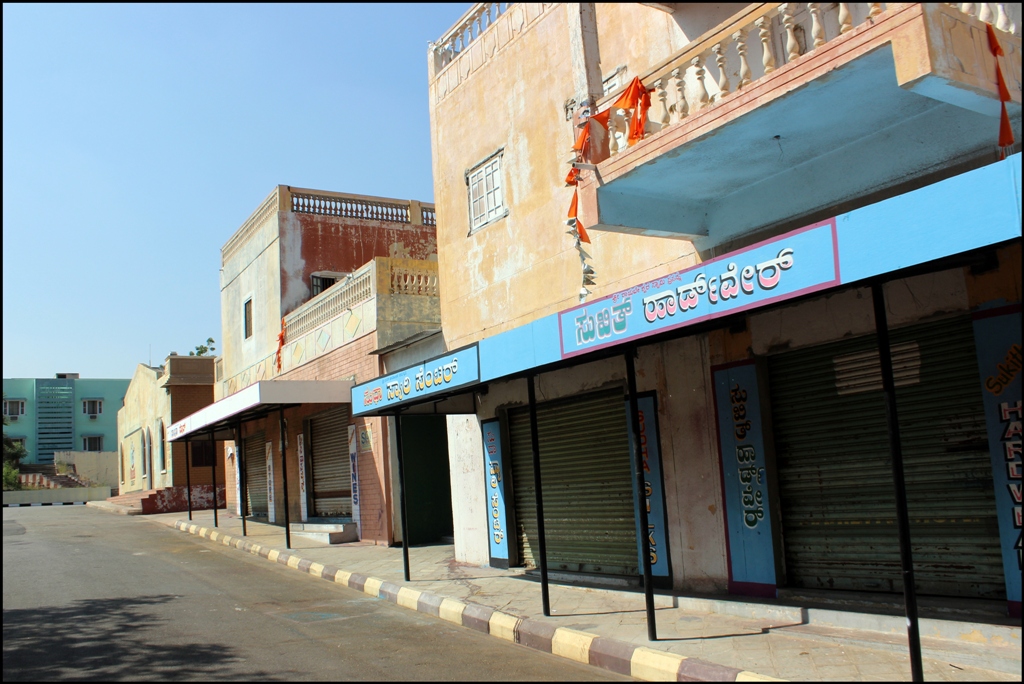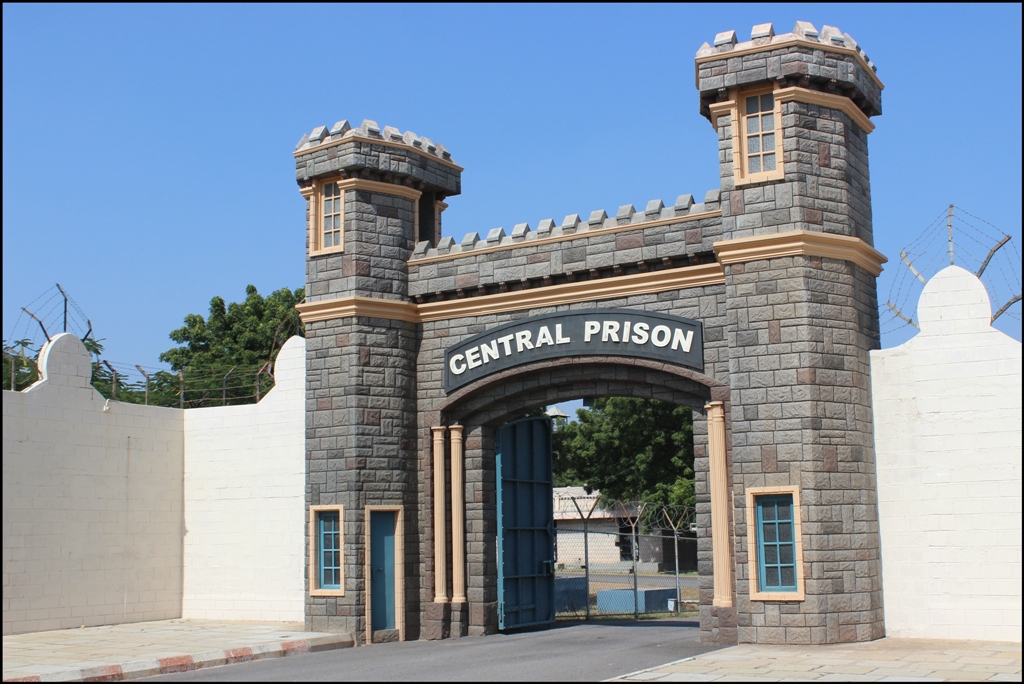 It will stop near multiple places and need to change the buses after visiting the different movie sets.
Some sets of Ramayana & Mahabharata: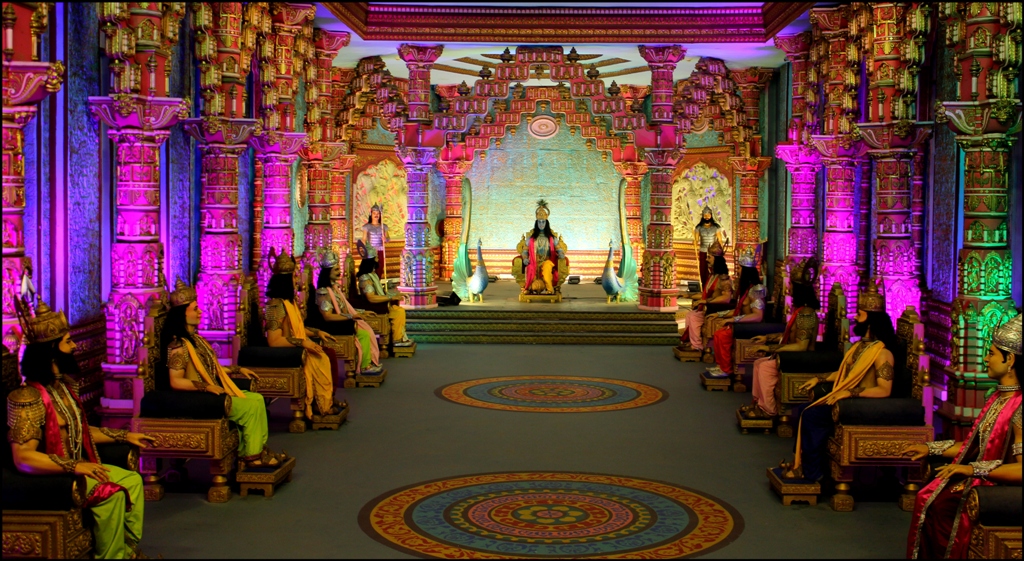 Railway Station Set: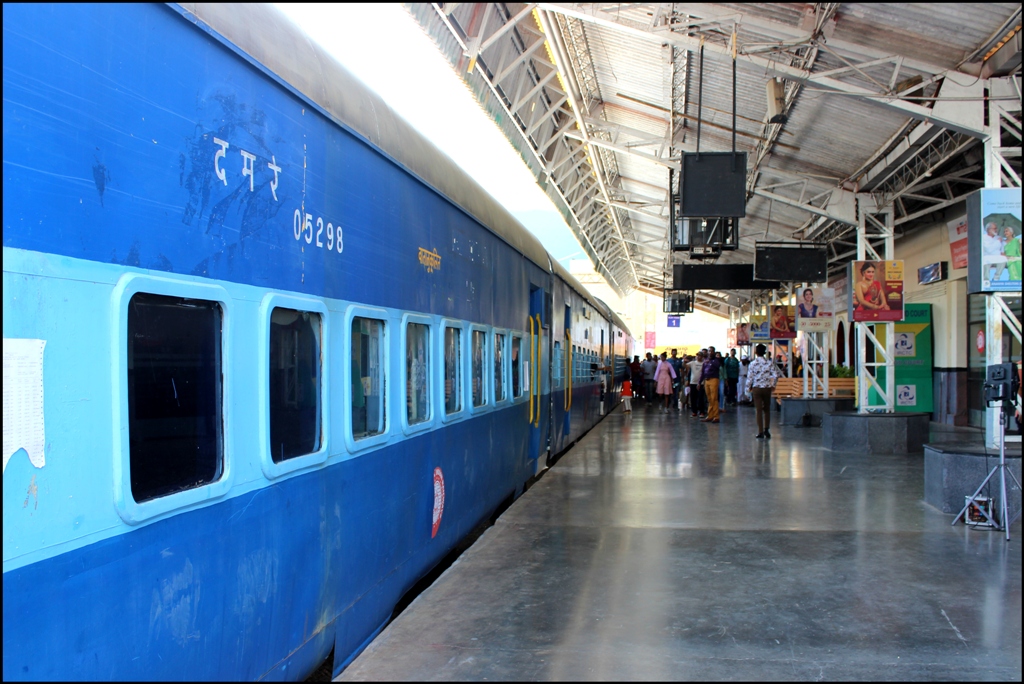 Set of some foreign locations: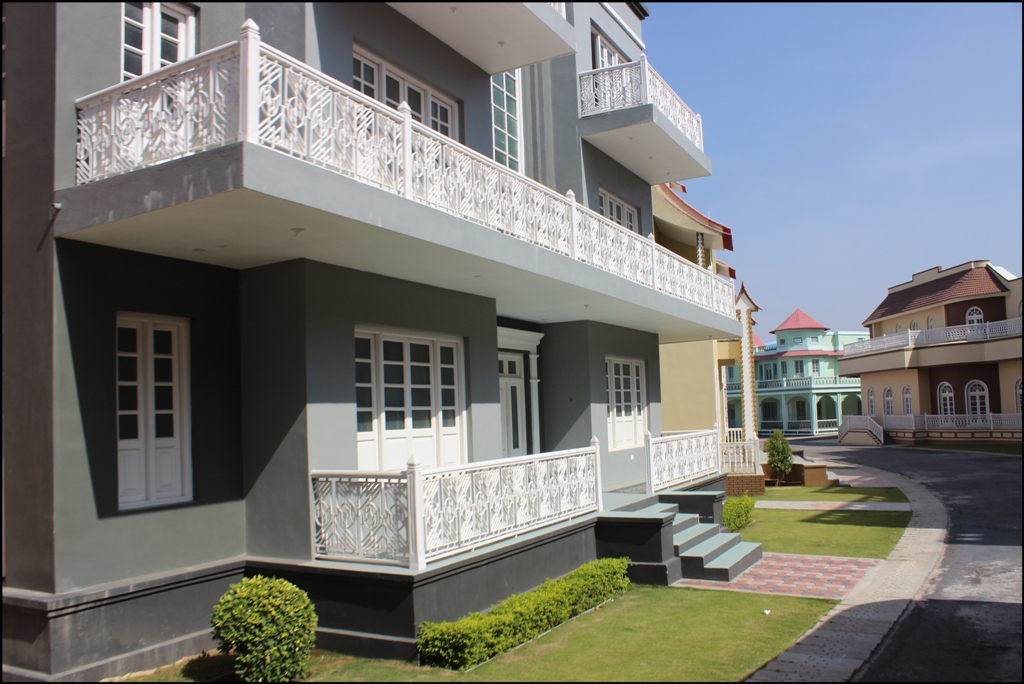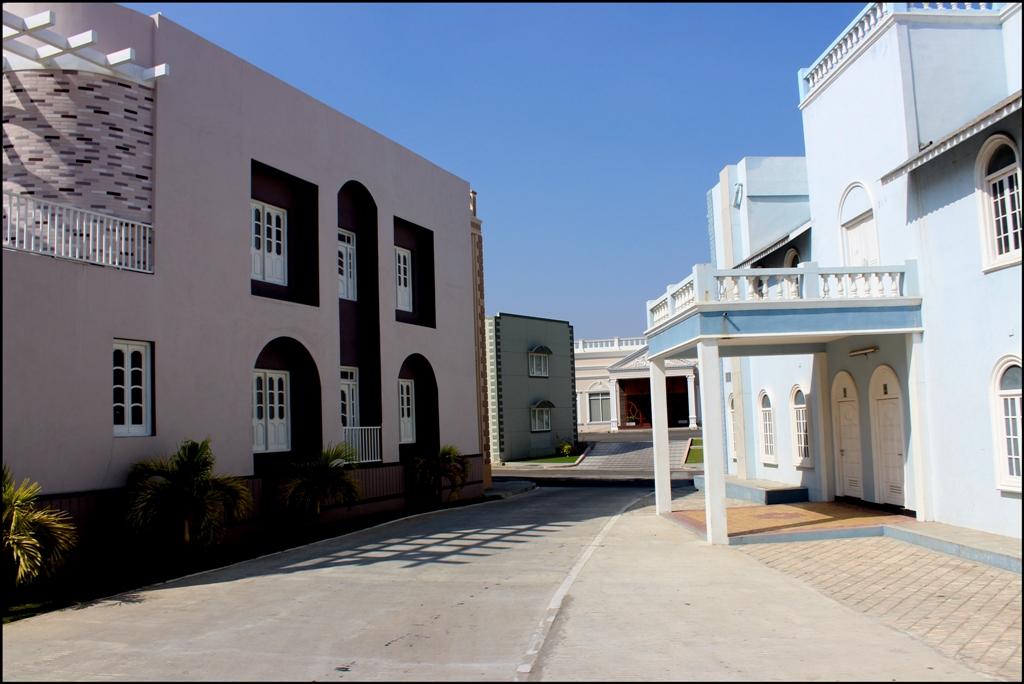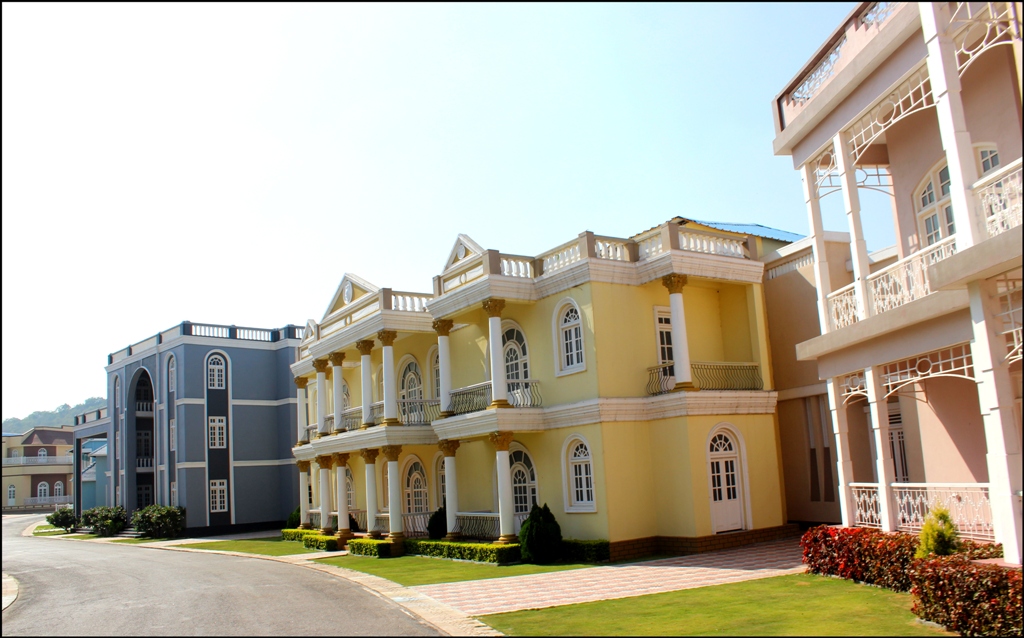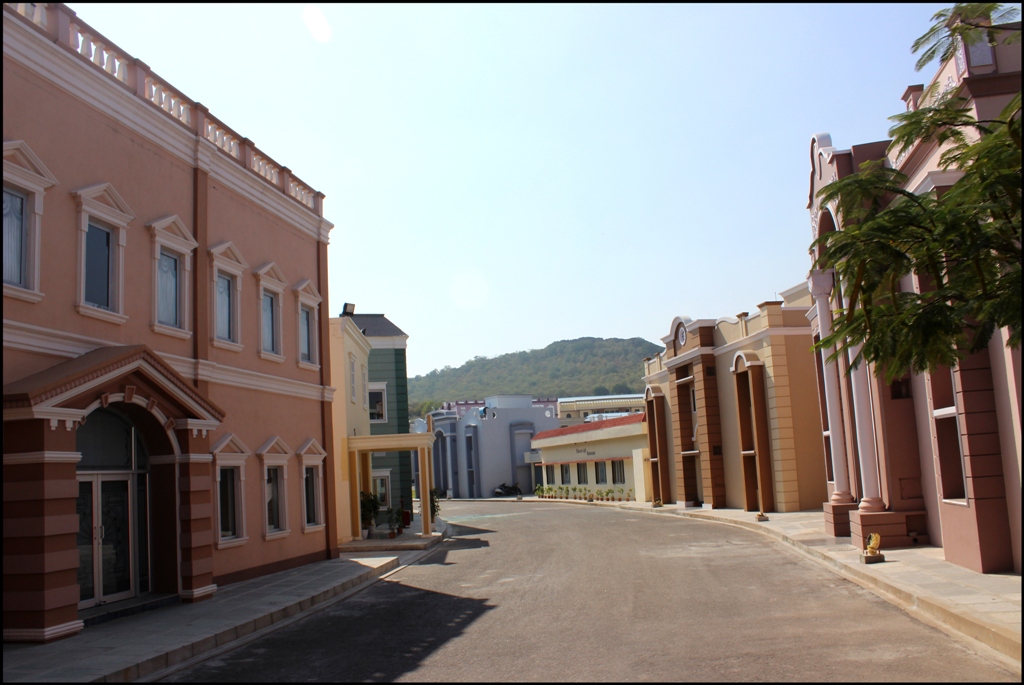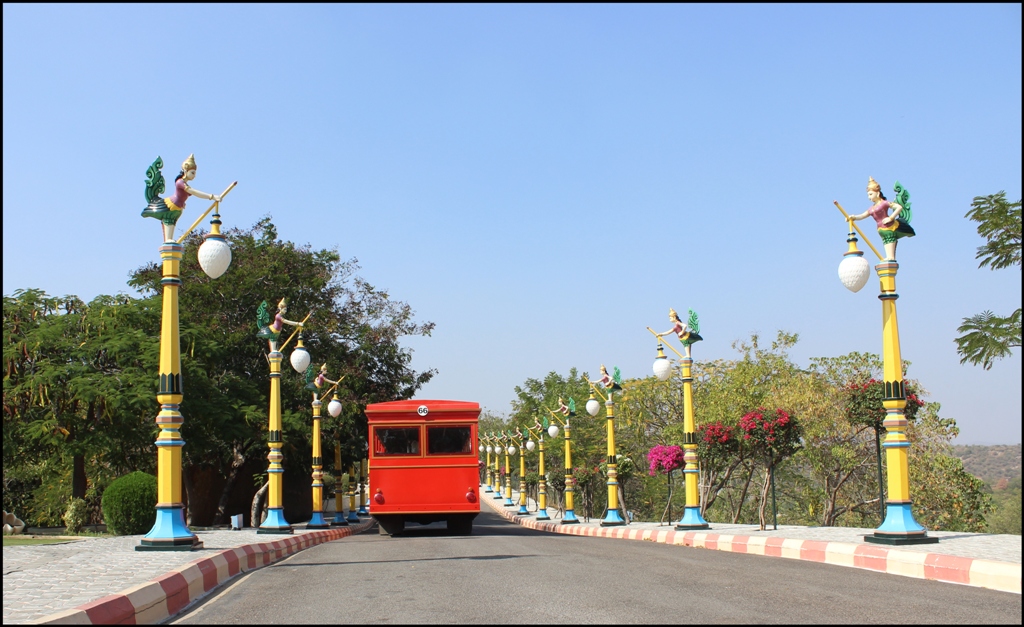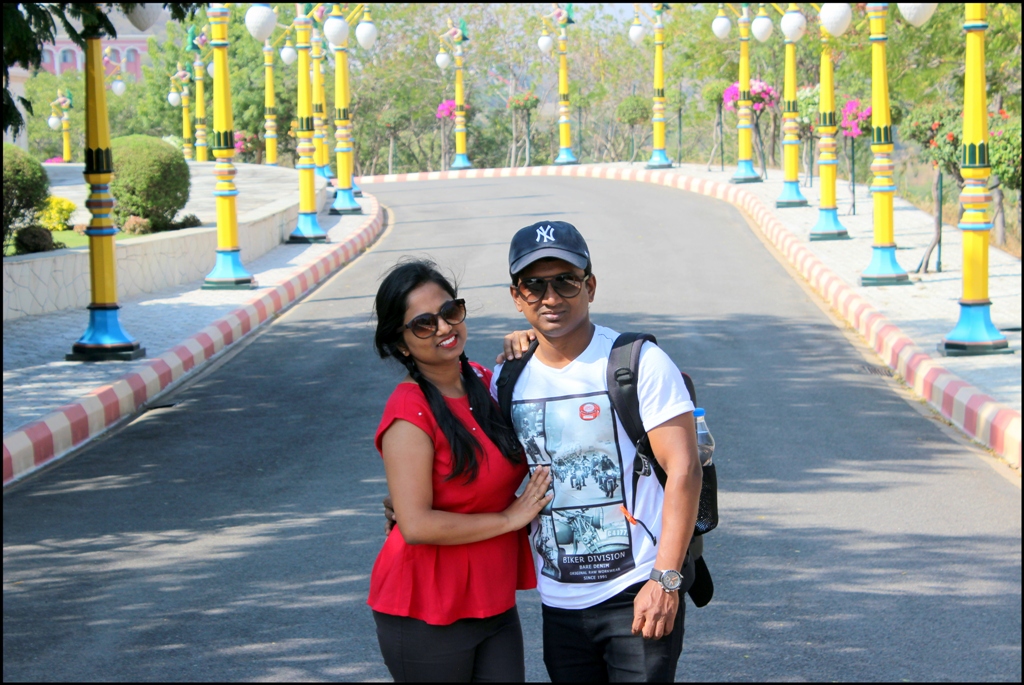 One more recently added attraction is, Bhabhubali movie set.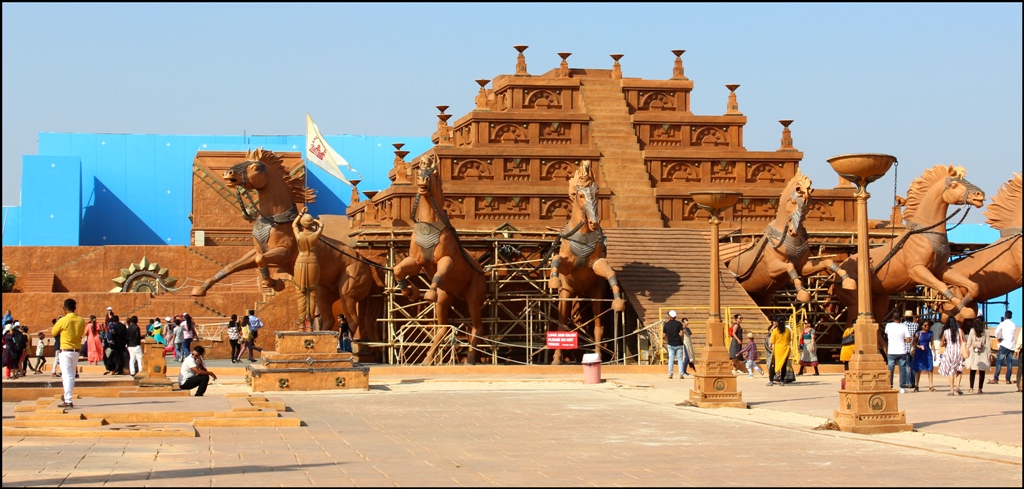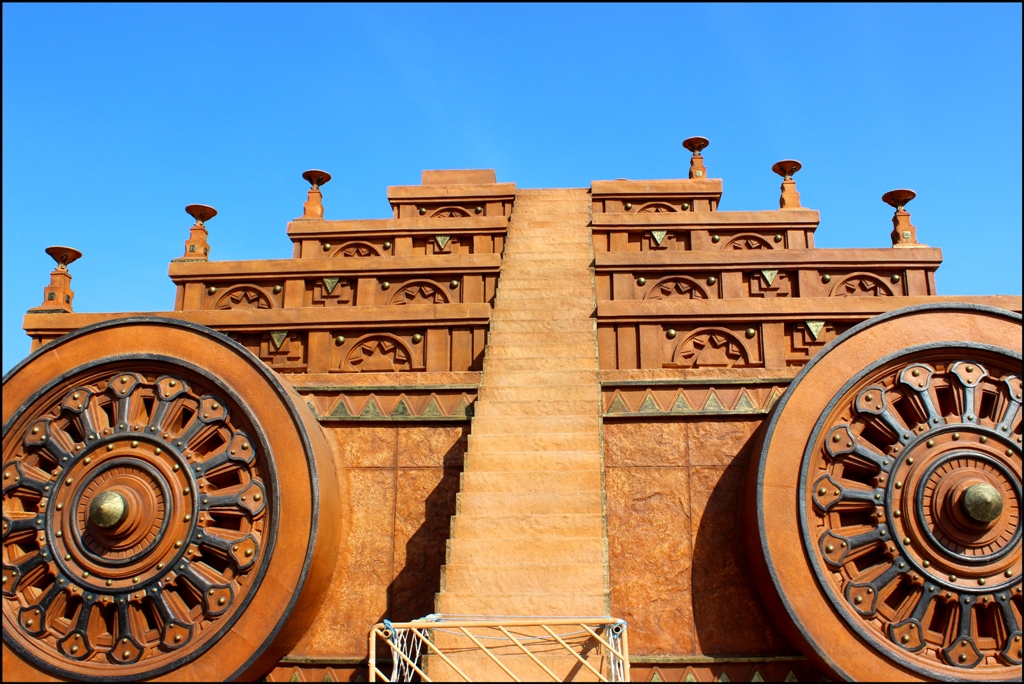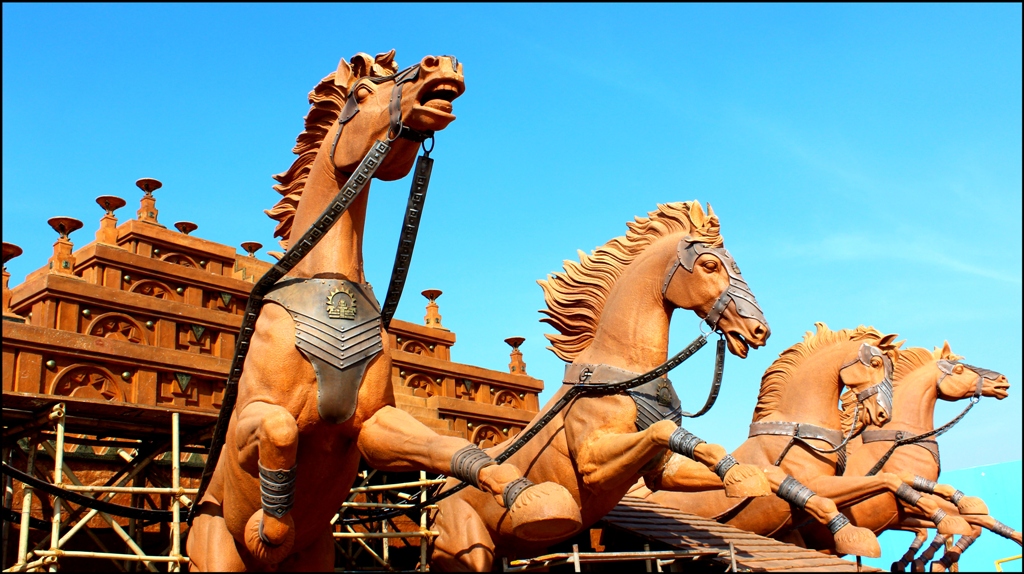 By the time we finished this ride and come back it was almost 4.00 PM and we stopped for lunch break. After the lunch break, we opted to couple of rides. Some of the rides are free and for some rides we need to pay.
Finally we stopped near Evening Live entertainment shows at Eureka @5.45 PM. We could not wait till the end, we have to catch our bus again by 7.00 PM. We could not witness the final Carnival Parade as well because of time constraints.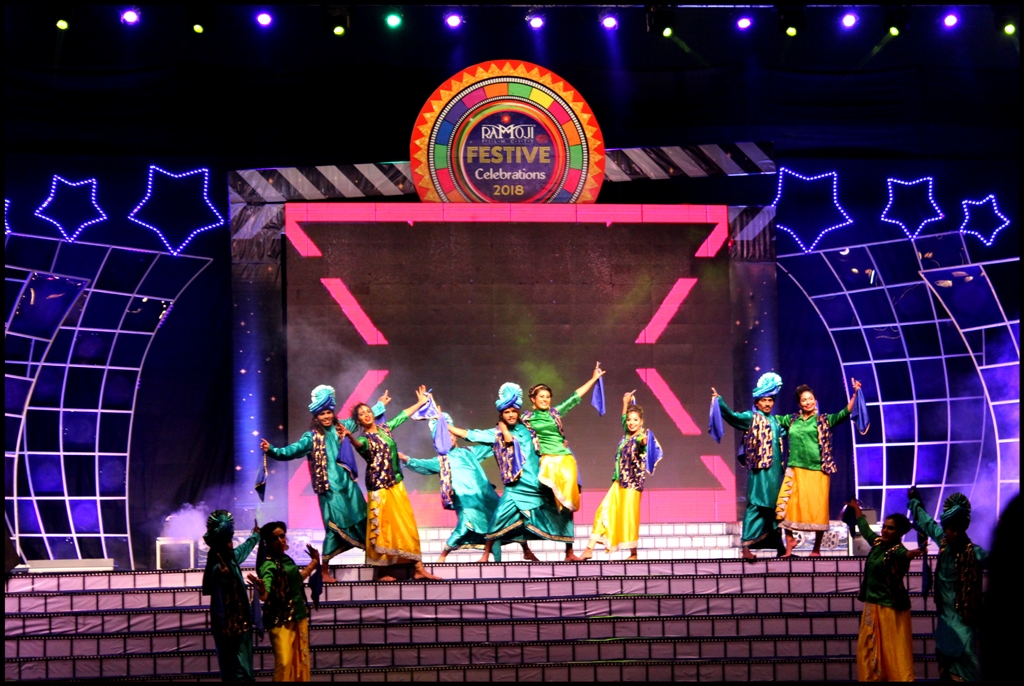 After spending a memorable day here, we felt one day is not enough to see this beautiful place.
Our Hyderabad trip was ended with memorable day at Ramoji film city.