Our visit to Charminar was on the top of list, not because it's a historical place but it is very good for shopping. After visiting Golkonda fort and Qutb Shahi tombs (locally called as 7 dooms), we reached Charminar, it's like Hyderabad tour is incomplete without a visit to Charminar and shopping in Laad Bazaar!!
History about Charminar:
Charminar is very good example of Indo-Islamic architecture, Charminar represents the glorious history of the city. Built in 1591 by Sultan Mohammed Quli Qutb Shah, Charminar is a square-shaped structure which is 56 meters high and 30 meters wide. Popularly known as 'Arc de Triomphe of the East'. The name Charminar, which means "four (chaar)" "pillars (minars)" came from its structure which consists of four intricately carved pillars, one on each side.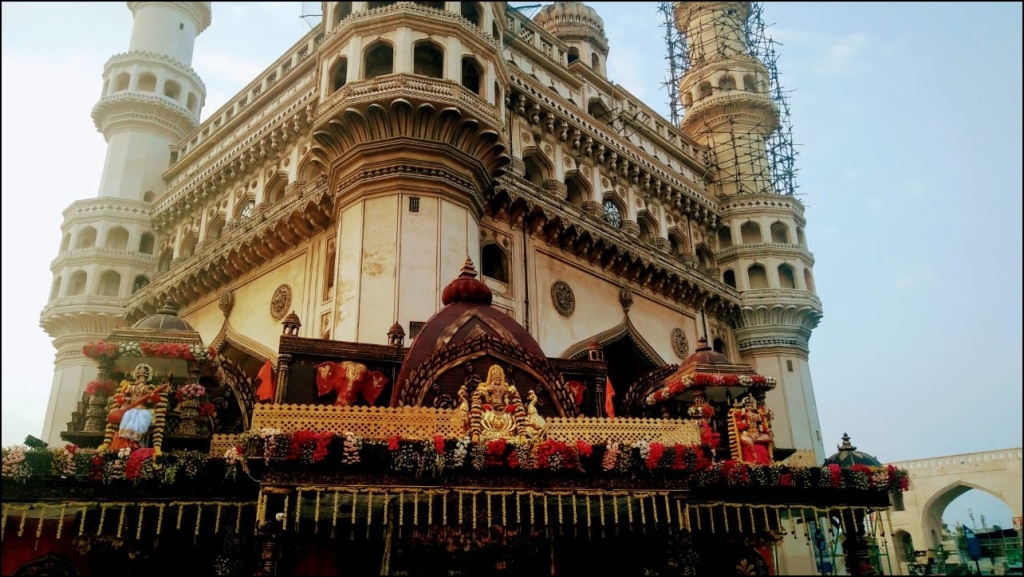 Charminar is surrounded by markets in all the four directions and it is a paradise for those who love shopping. Everything is of very nominal cost but one should definitely know the art of bargaining. This area is very popular to Bangles and Pearl.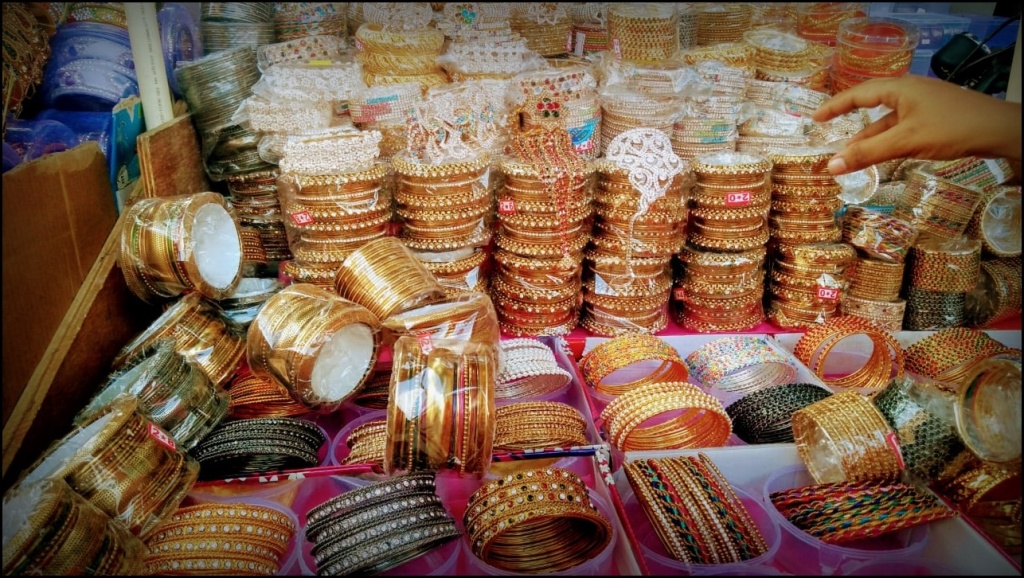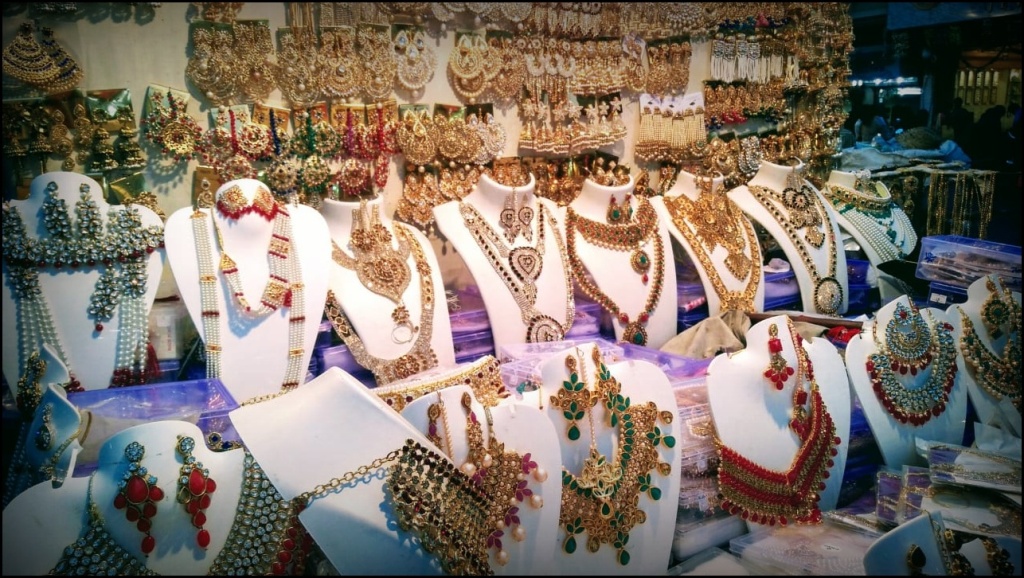 Other good thing i liked around this place was, Deepavali celeberation near charminar. Decorated the Lord Lakshmi temple very beatiflly on the occation of deepavali. Spent almost half a day around this place doing shopping, but missed to climb the charminar beacuse of huge crowd.