Hyderabad is the capital of Telangana, also known as the Pearl City of India. When we started to plan for a vacation, this place was suggested by my wife and she took the responsibility of planning this entire trip. Keeping festival season in mind we booked our tickets almost 3 months before our planned date.
We started our Hyderabad trip, exploring Golkonda fort followed by Qutub Shahi tombs. We booked hotel near Nampalley and from here it took almost 40 mins to reach Golkonda fort.
Reached fort around 10.00AM and by that time it was crowded like anything! Initially I thought we planned it in a wrong time, but later came to know that it will be crowded like this throughout the year.
Golkonda fort is one of the most common pick nick place for the school children's. Since we visited this place during long weekend crowd was bit more.
Information about Golkonda:
Entry Fee: 15 per person For Indians & 200 per person For foreign nationals. 25 extra for camera (Tri-pod is not allowed inside the fort)
Entry Timings: 09.00 AM – 5.30 PM (There is a light and sound show from 6.30PM to 7.30 PM and they charge 130 per Ticket).
I was not knowing that tripod is not allowed inside the fort and stopped in the que only and asked to keep it out side, since we reached there on public transport I requested them to keep the tripod in the ticket counter only and told them I will collect it while exiting the fort. They were kind enough to accept my request and allowed me to keep my tripod in ticket counter itself.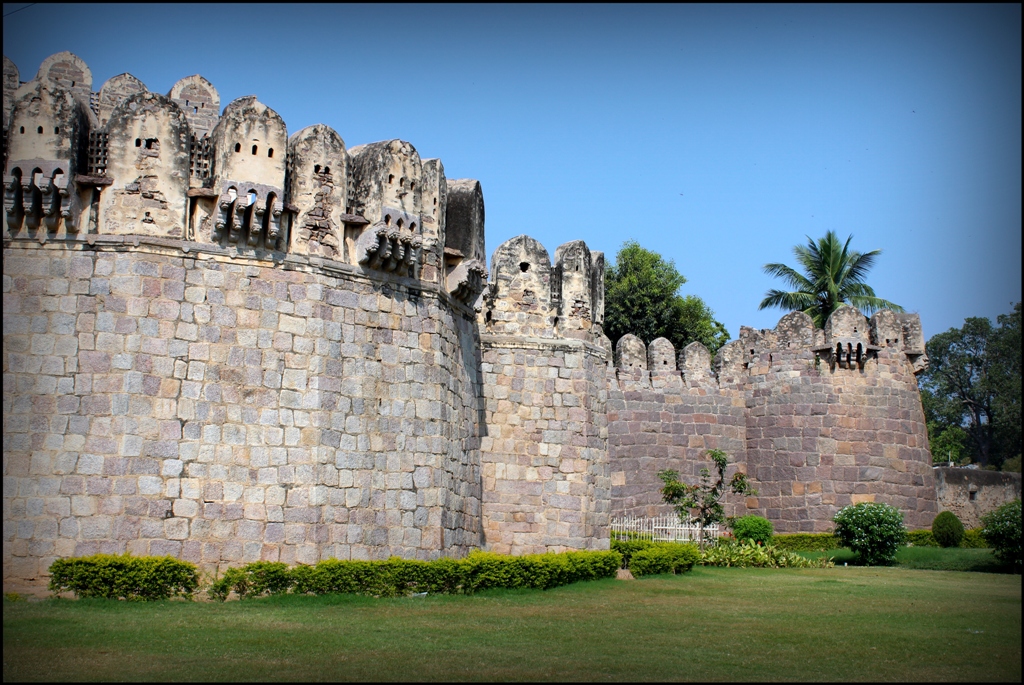 Once we enter the fort, there is an option to take a help of guide who will explain the history of the fort.
History of Golkonda fort:
Golkonda, the name is derived from Telugu words "Golla" means Shepherd and "Konda" means Hill. Golkonda Fort stands as magnificent example for the architecture and the engineering. It is Hyderabad's most popular and visited monument.
Founded as early as in the 12th century, the Golconda Fort was constructed by the Kakatias rulers who belonged to Warangal. The mighty Golkonda fort was turned into a mightier one by the Qutub Shahi kings with addition of granite walls and fortifications extending it circumference to around 5 Kms.
This region is best known for the famous diamonds which were find here including the Koh-i-Noor Diamond.
Stated to climb the fort around 10.30 Am, it was a quite sunny day and made our climb bit difficult. We forced to stop and wait for some time to get a better frame without much disturbance because of the crowd.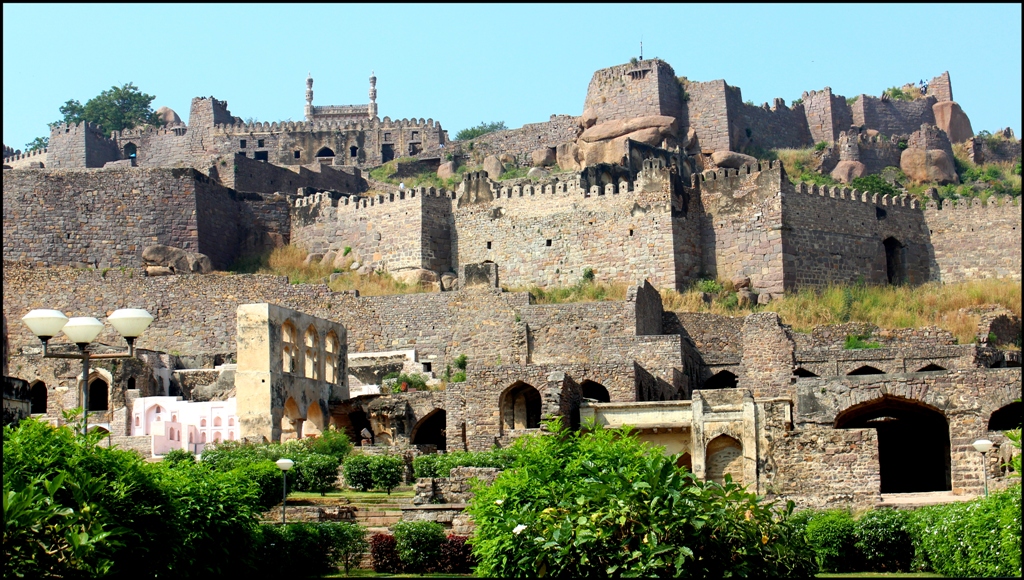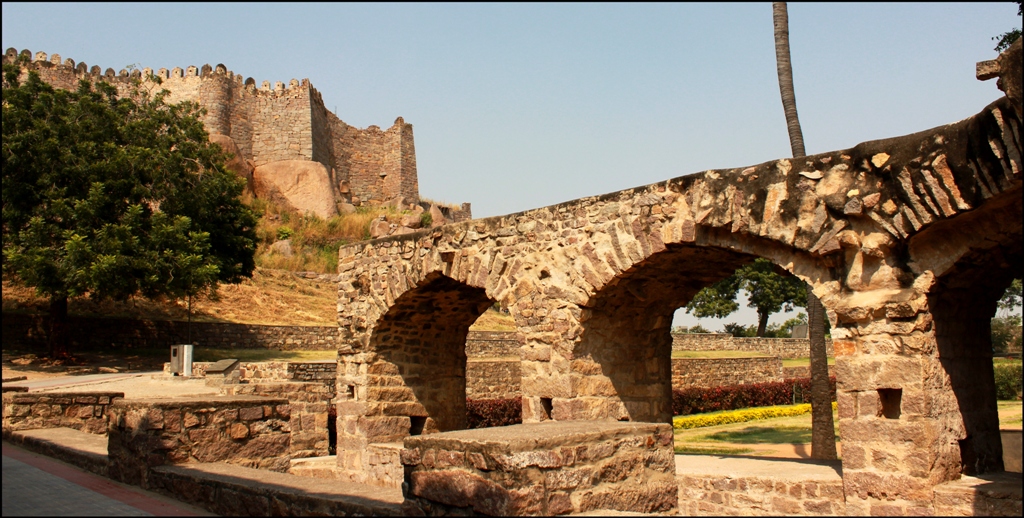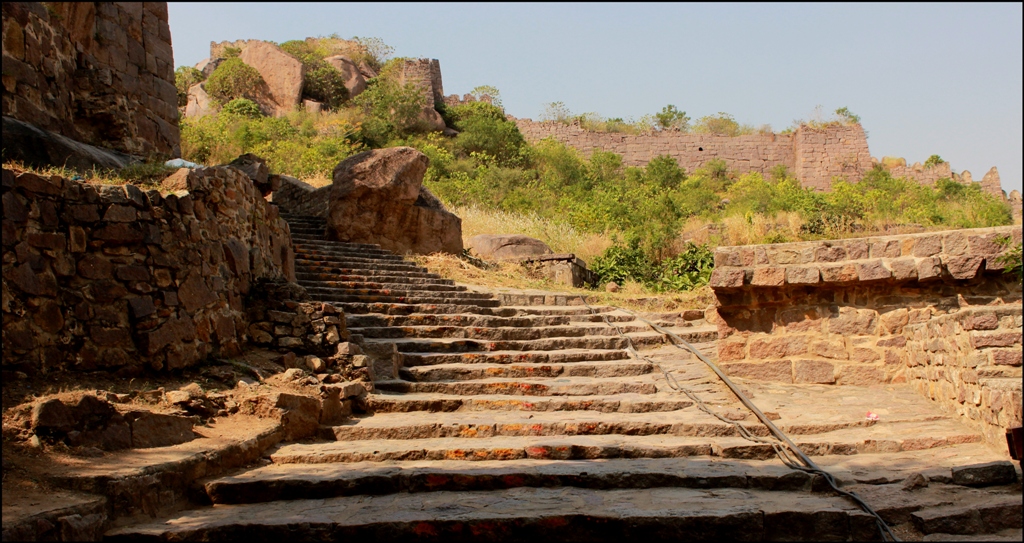 It's better to get enough drinking water, we don't have much option if we miss while entering the fort.
While walking around the fort felt like it could have maintained even in a better shape. Only near the entrance it is maintained well.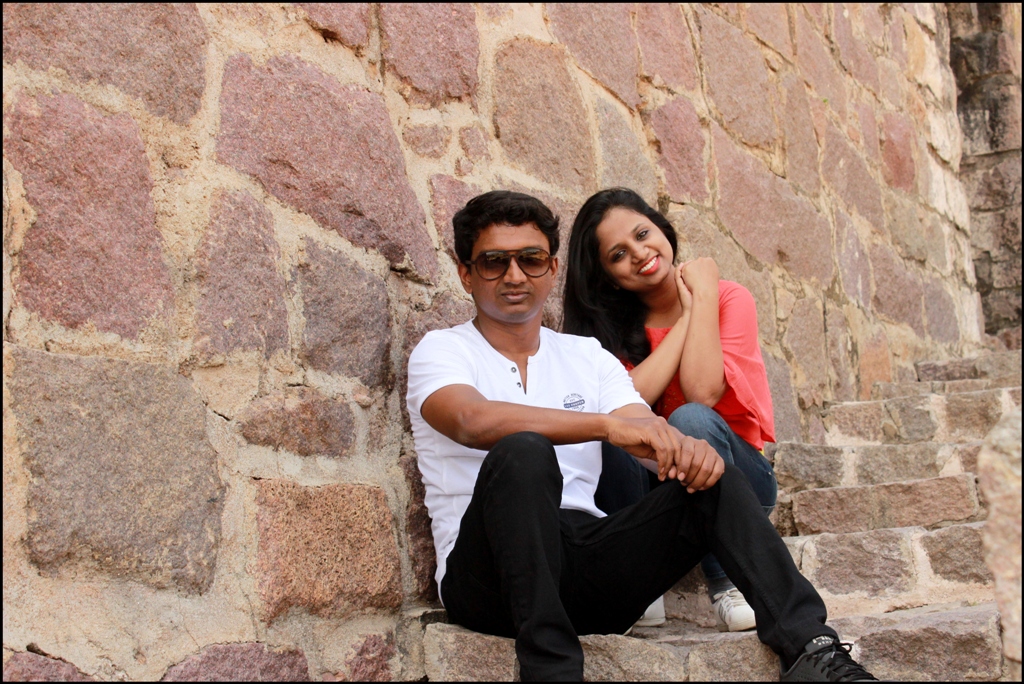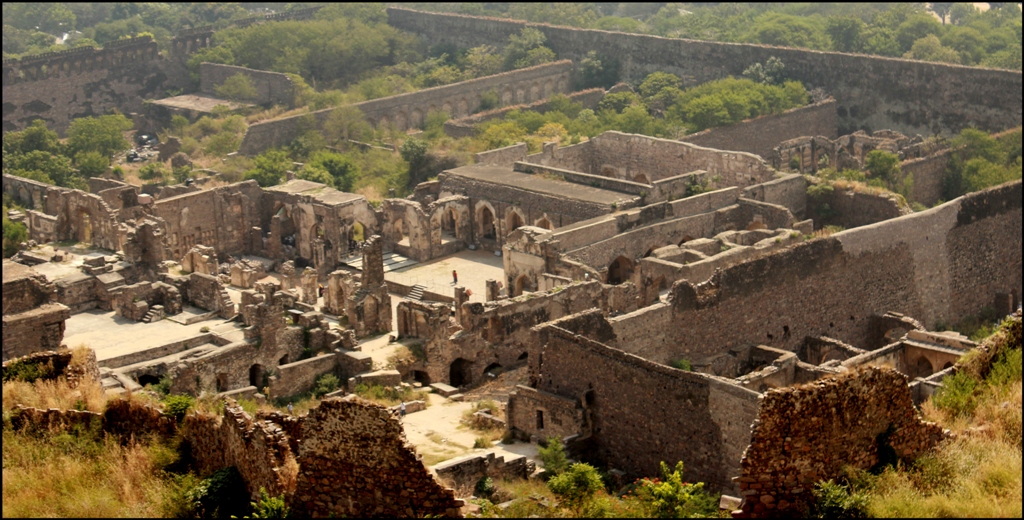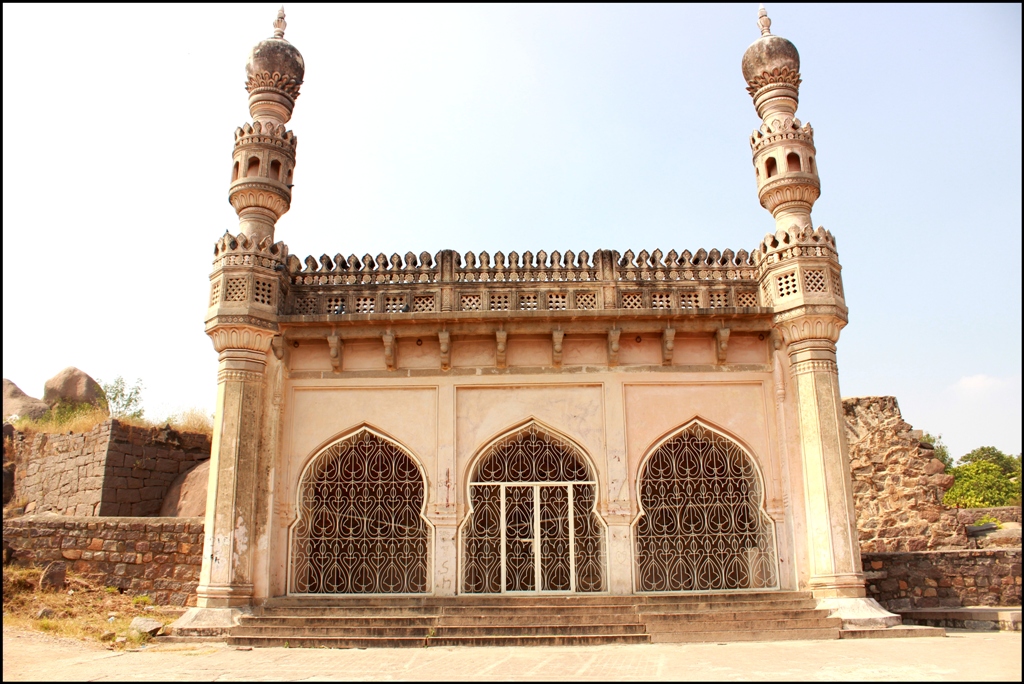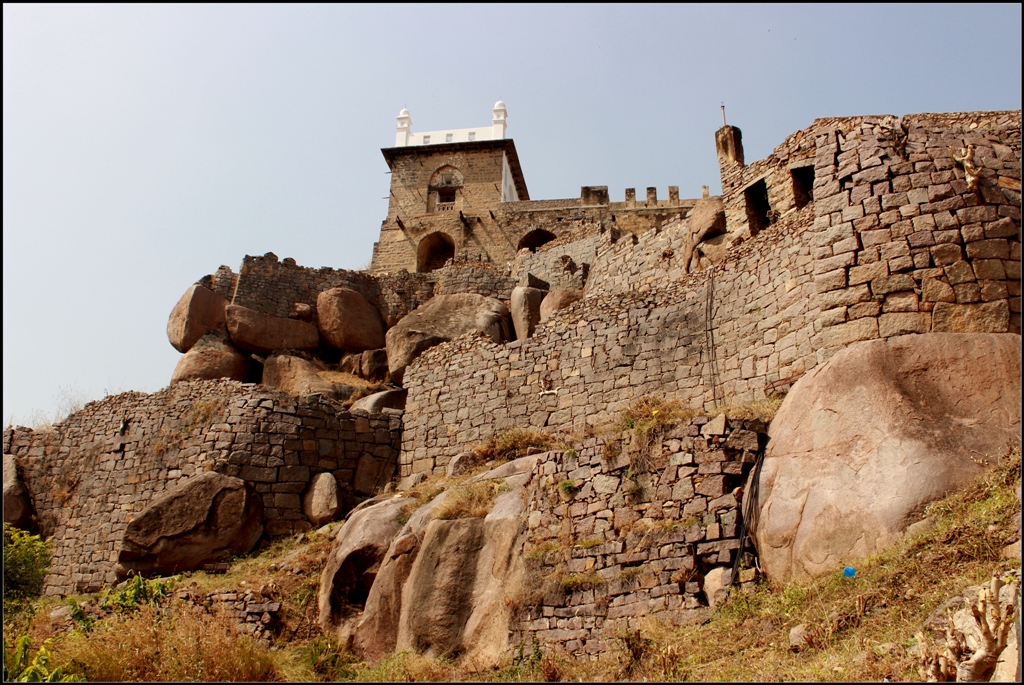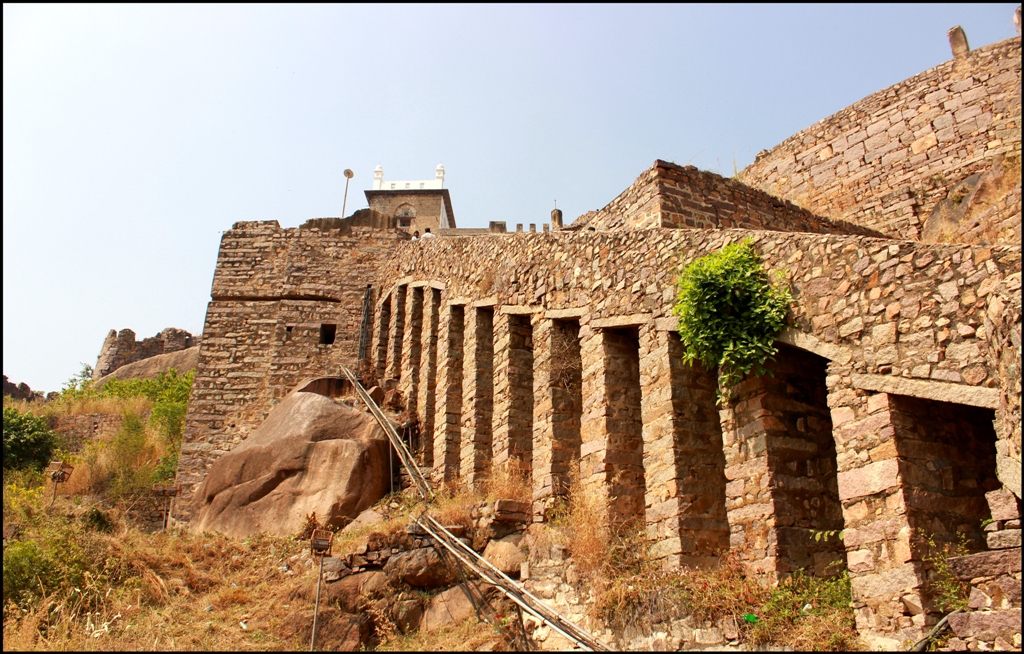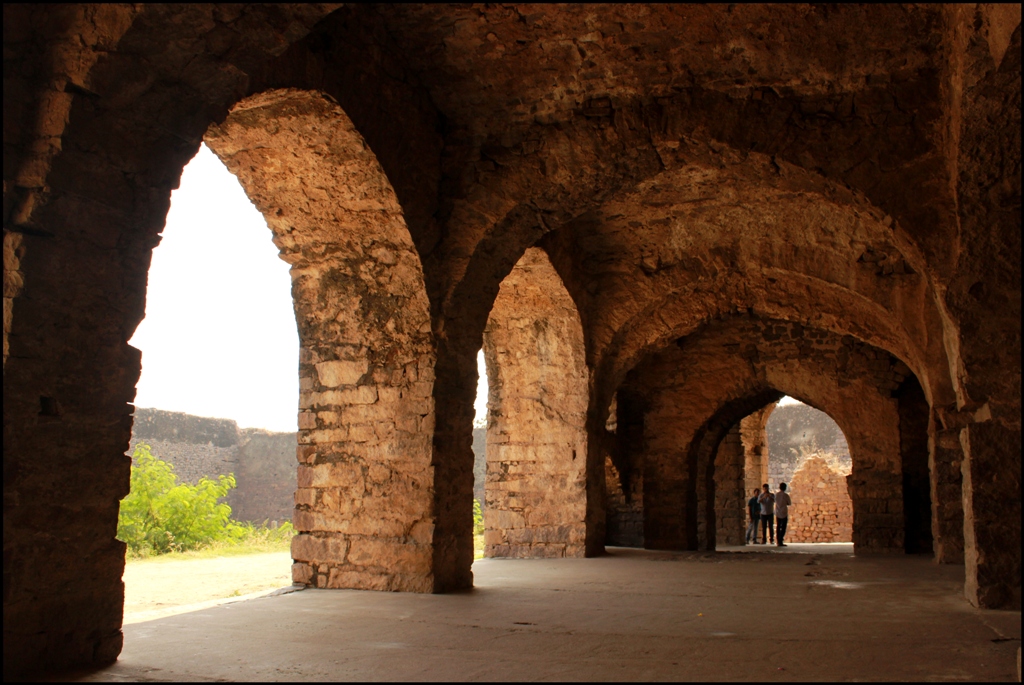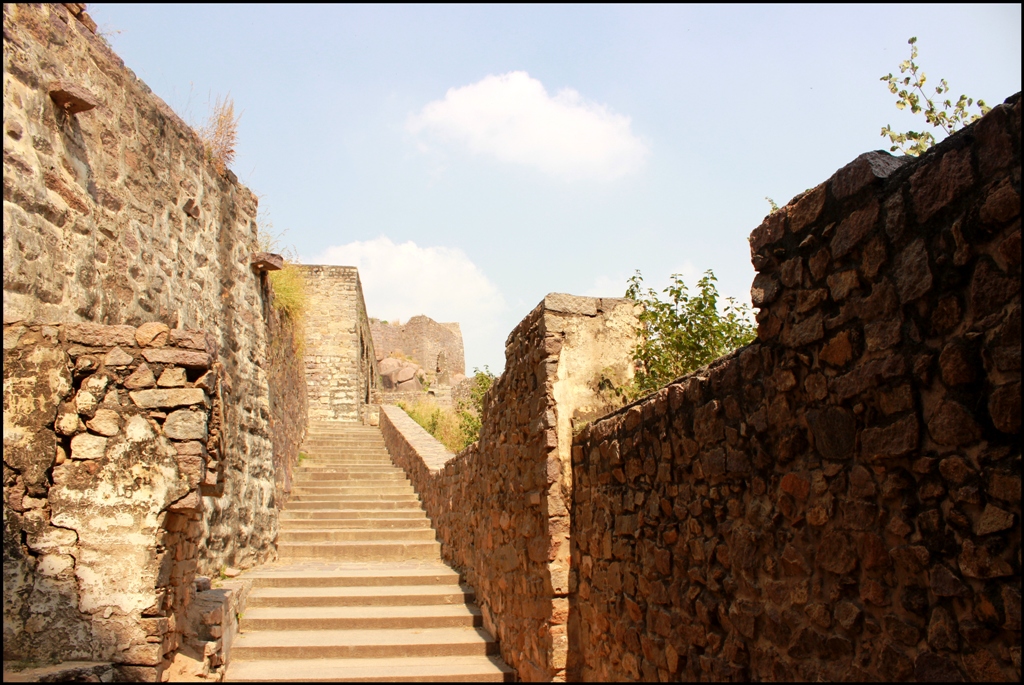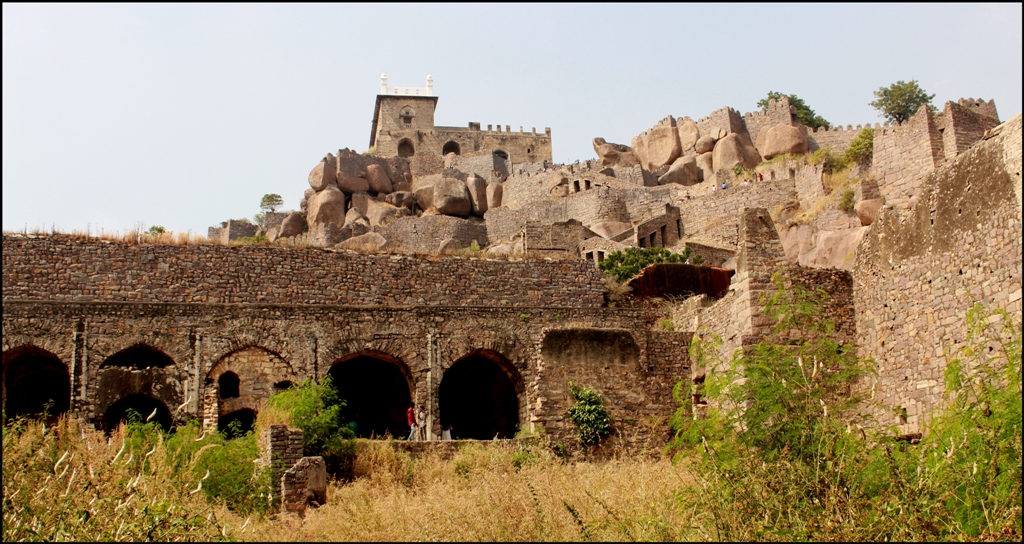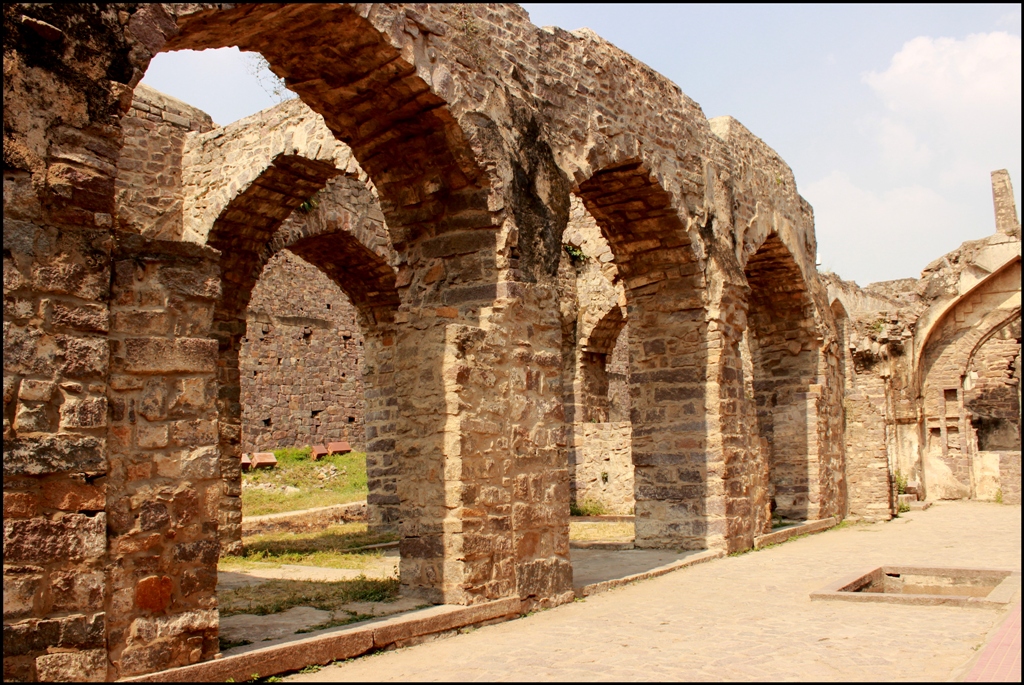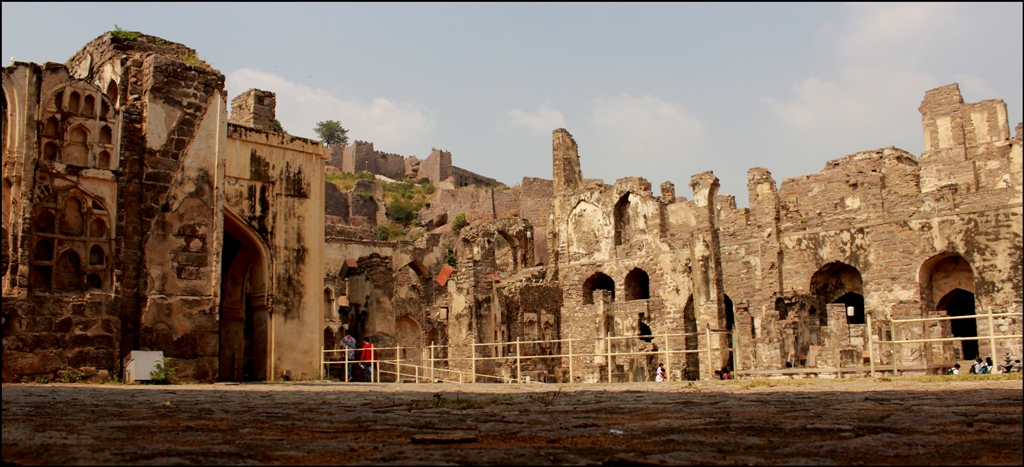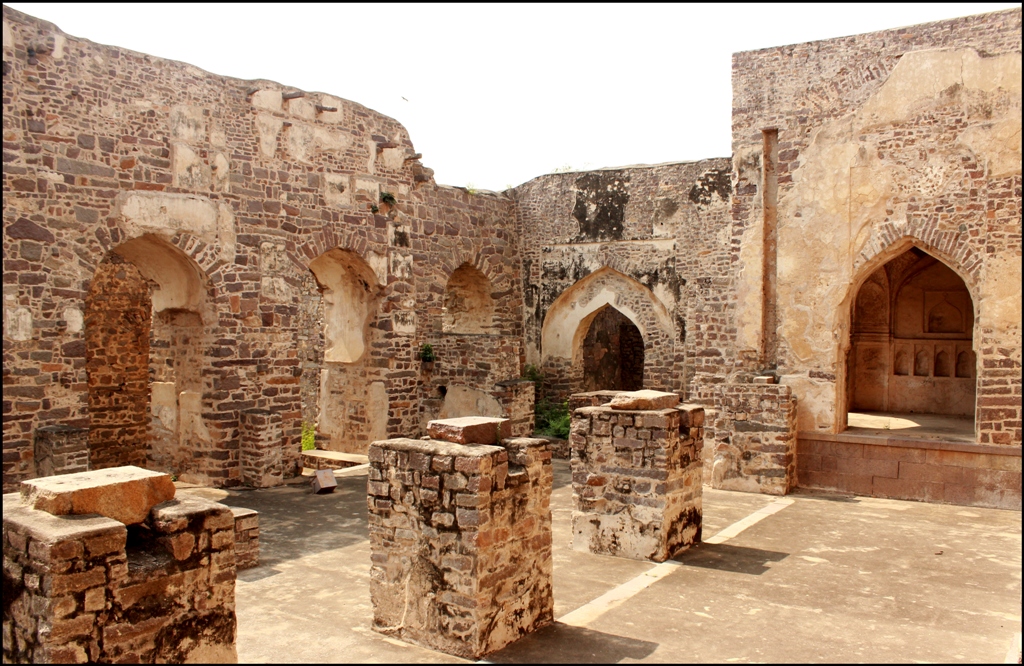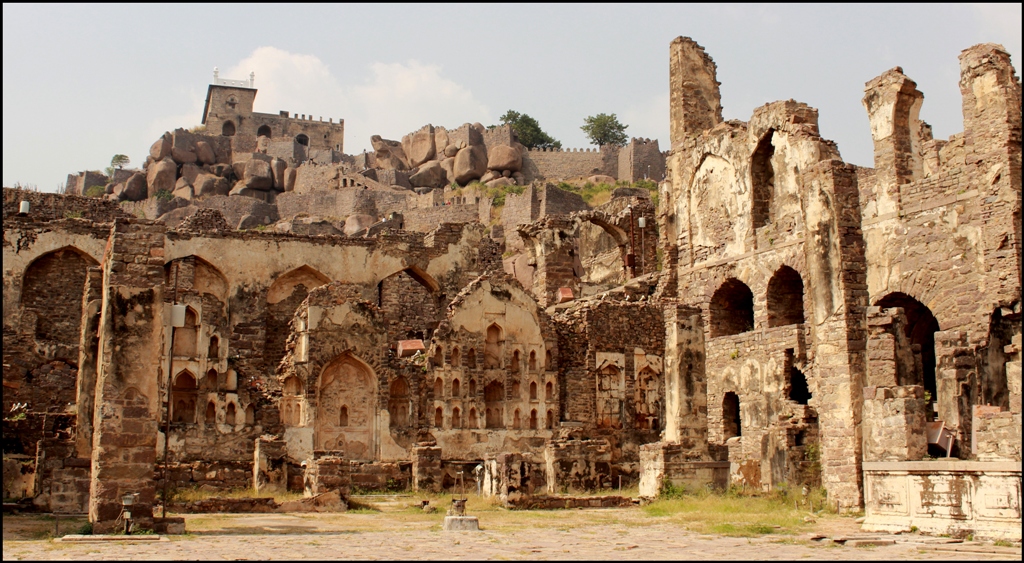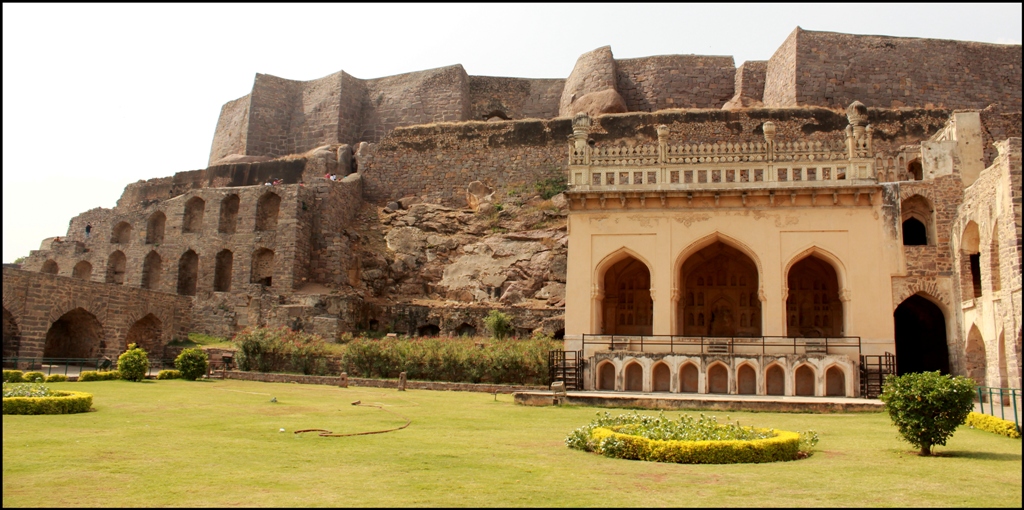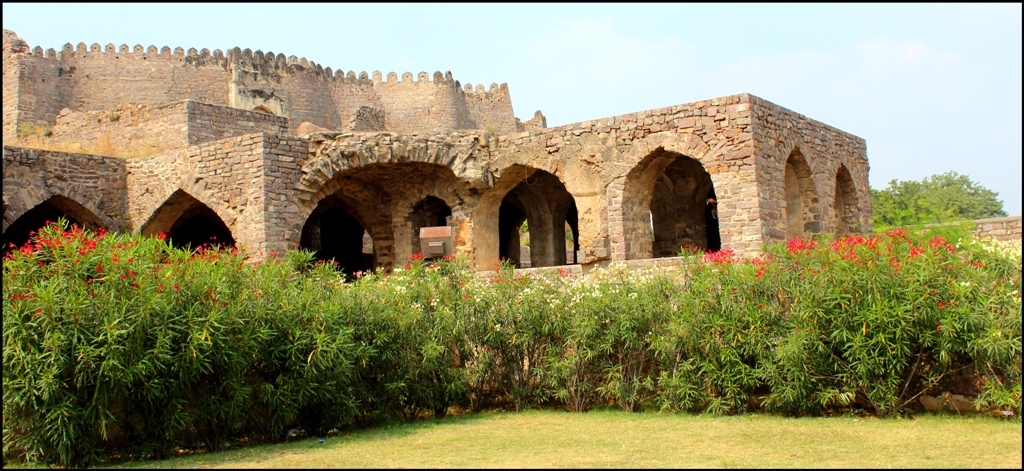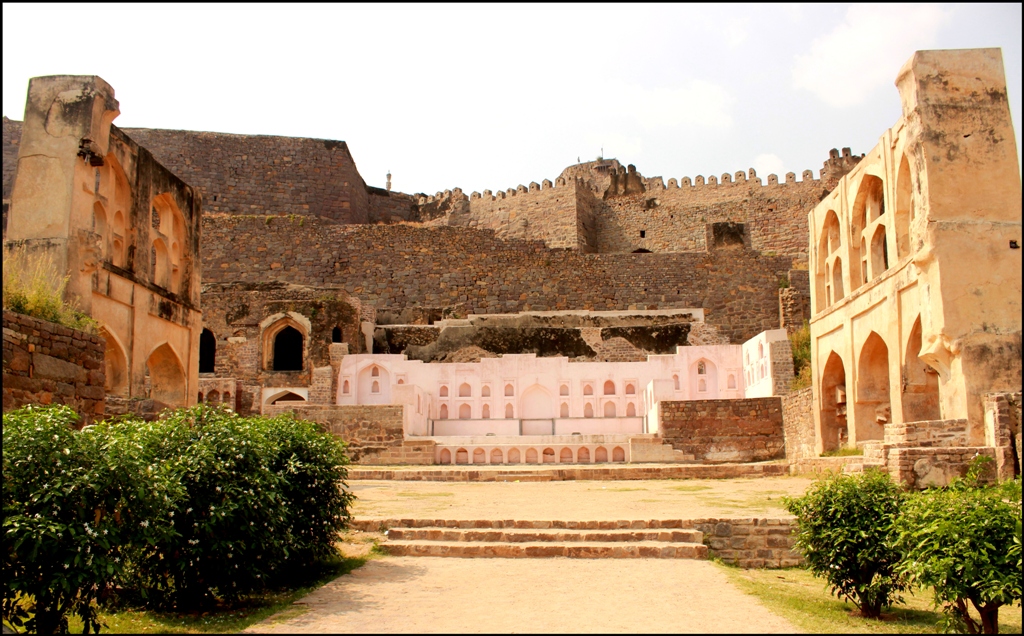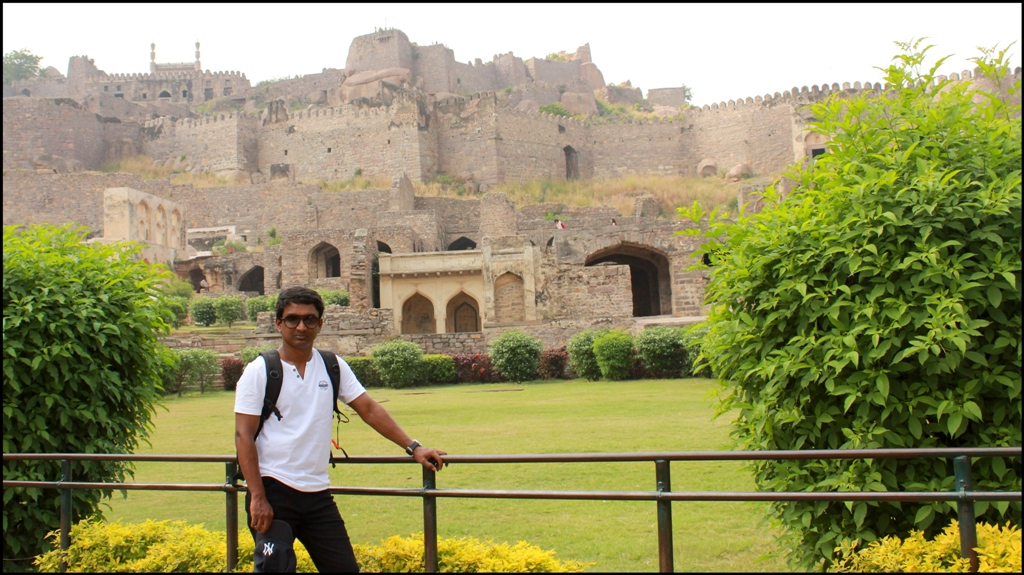 It took almost 3 hours for us to climb the fort and come back near the main exit.
Once we are done with exploring Golkunda Fort headed towards Qutub Shahi Tombs which is near by fort.