After visiting Golkonda fort, visited Qutub Shahi tombs (also known as 7 dooms) hardly 2 Kms from the fort.
Entry Fee: 10 per person For Indians & 25 extra for camera (again Tri-pod is not allowed inside this place as well)
History of Tombs:
The entrance and corridors of the tombs presents an Indo-Saracenic style of architecture, while ornamental parapets and minarets showcase the Islamic architecture.
Constructed on an elevated platform, these tombs are made up of grey granite. These are dome-structured and have quadrangular shape. Each tomb is surrounded by pointed arches and is of 9-15 meters in height from the platform. These pointed arches also add on to the beauty of these structures. Each tomb is also decorated with beautiful ornamentation. However with the passage of time, these ornamentations are not clearly visible now.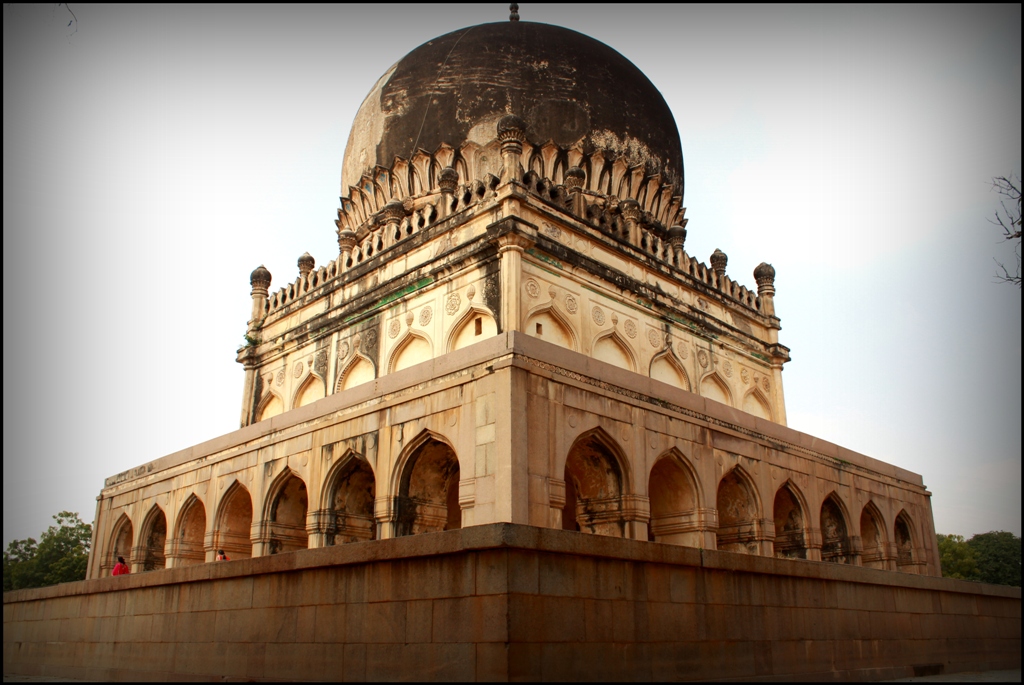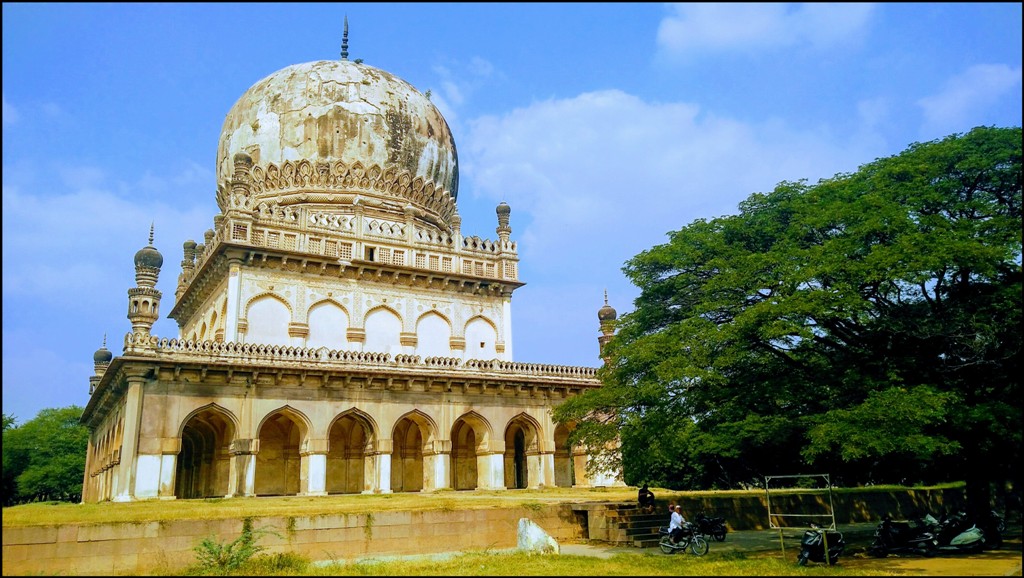 Spent hardly half an hour near this place, since it was a very hot day we forced to shorten our journey and headed to Charminar.
Took more than expected time to reach Charminar, had our late lunch and started exploring (shopping is the better word 😝) Charminar and Laad Bazar.