Ragigudda Sri Prasanna Anjaneya temple located in Jayanagar dedicated to Lord Hanuman. One of the must visit places in Namma Bengaluru. One can spend quality time around this place. This temple is not only dedicated to Sri Anjaneya Swamy, even Lord Shiva, Rama, Sita, Lakshmana temple is in the same premises.
Entrance of the temple is very attractive and welcomes every one with a huge Gardua statue. The temple is well maintained by the comity.
The temple is situated on a hillock. There is a smaller temple dedicated to Ganesha, Navagrahas and Rajarajeshwari at the base of the hillock. The temple also plays host to the holy trinity of the Hindu's engraved on huge rocks at the side of the temple.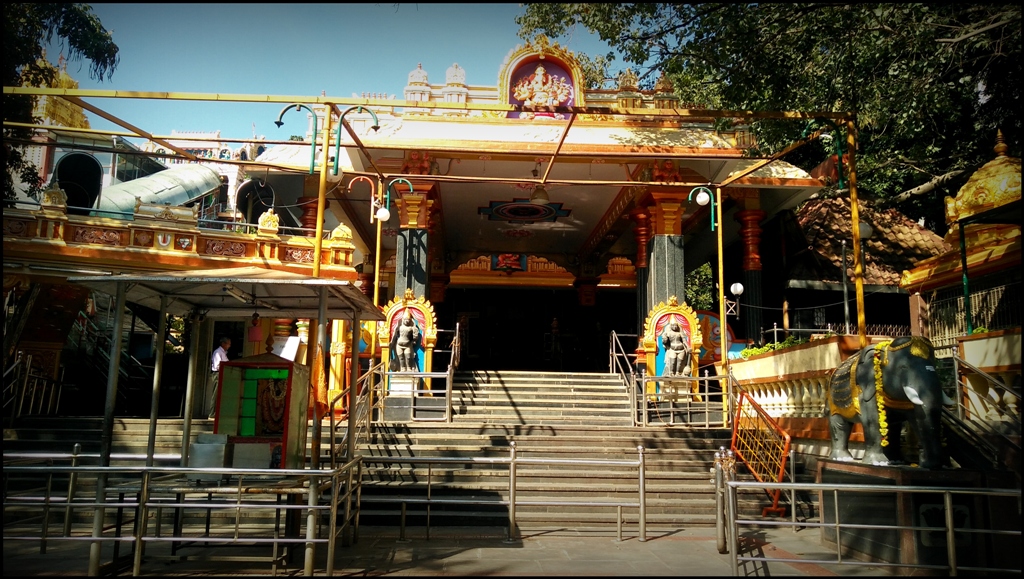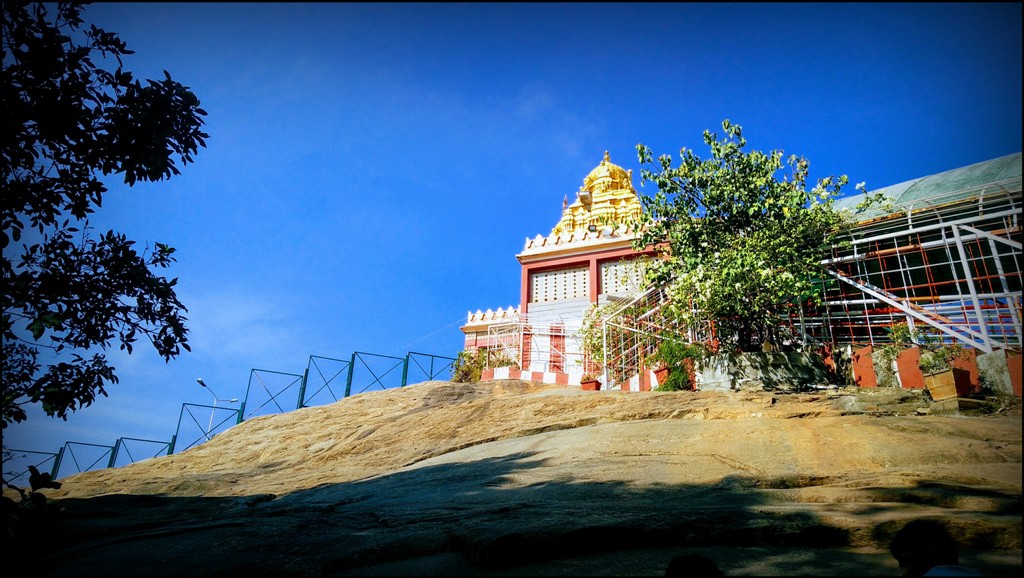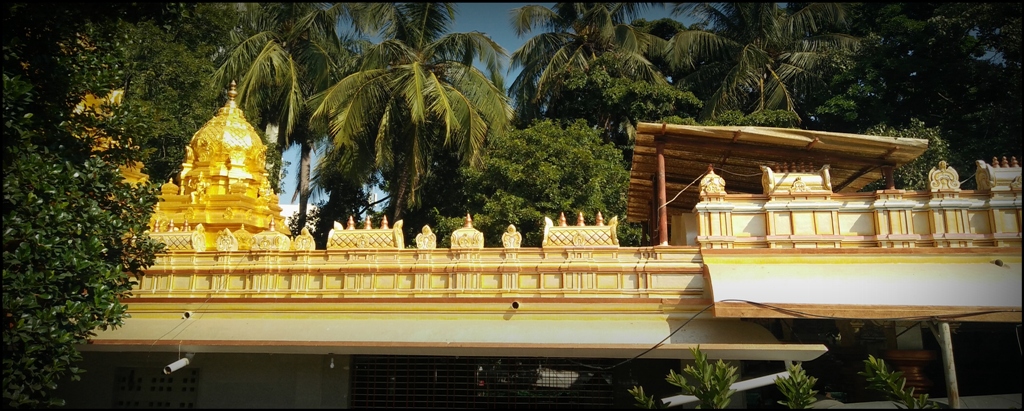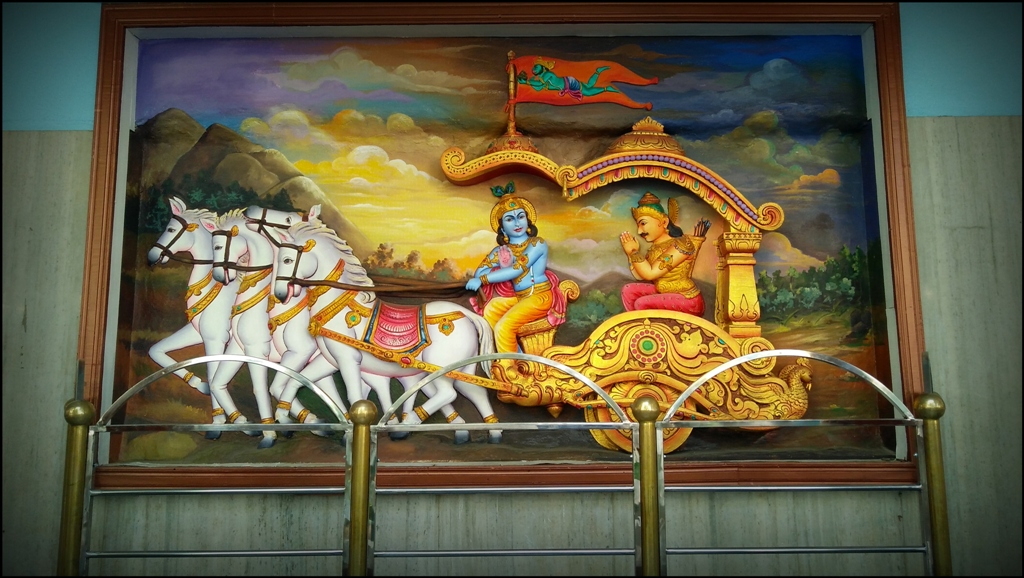 As per the legend, it is believed that the hillock which hosts the main deity Sri Prasanna Anjaneya Swamy was formed from a heap of Ragi Millet and hence was termed "Ragigudda". When this incident happened, The Thrimurthies, Lord Brahma, Vishnu, Shiva visited the spot, wanted to reside here permanently modifying themselves into three huge stones pillars.The 3 stones present there now bear engravings of the trinity. Their existence at Ragigudda stands like a witness to the complete developments up to now.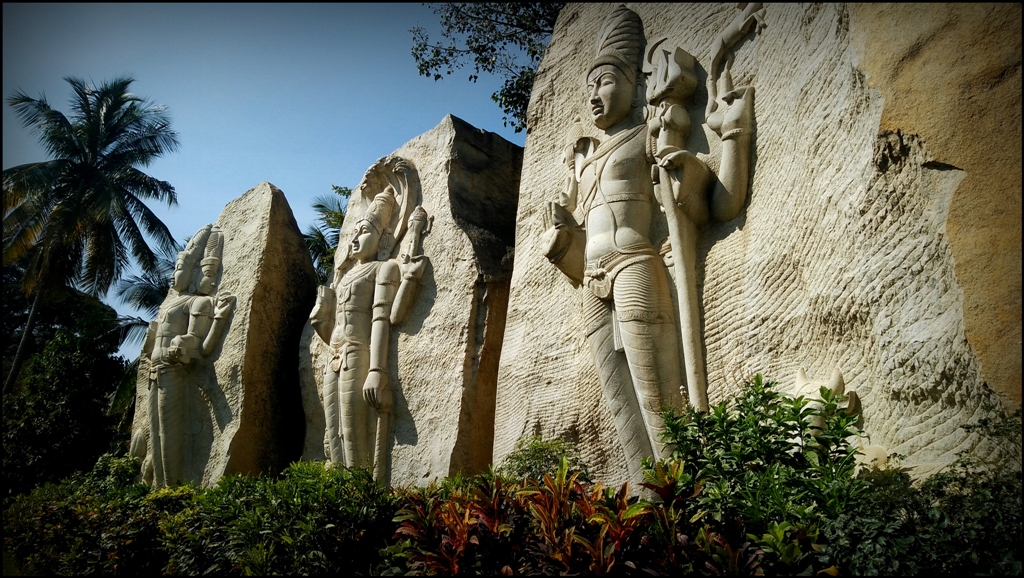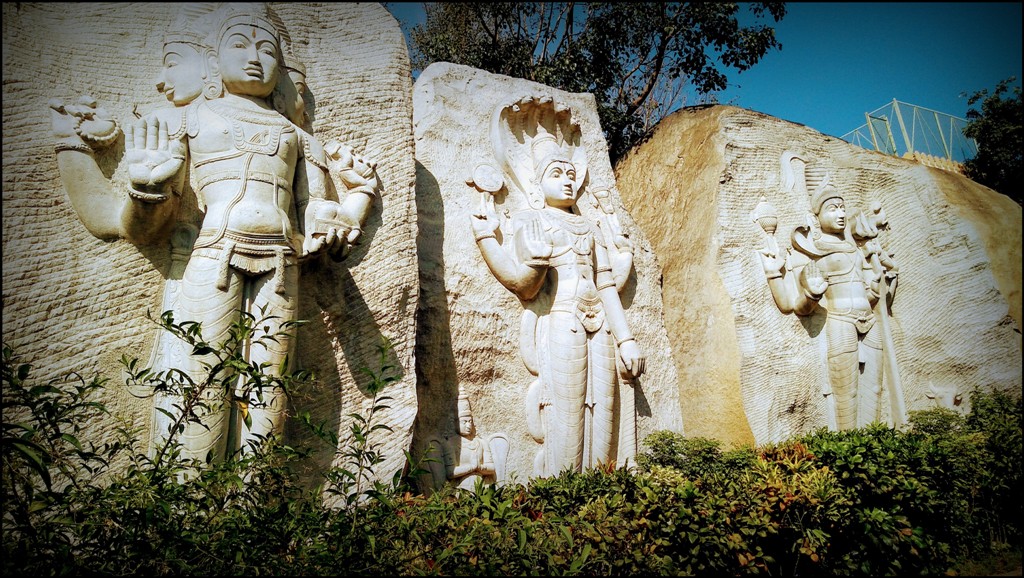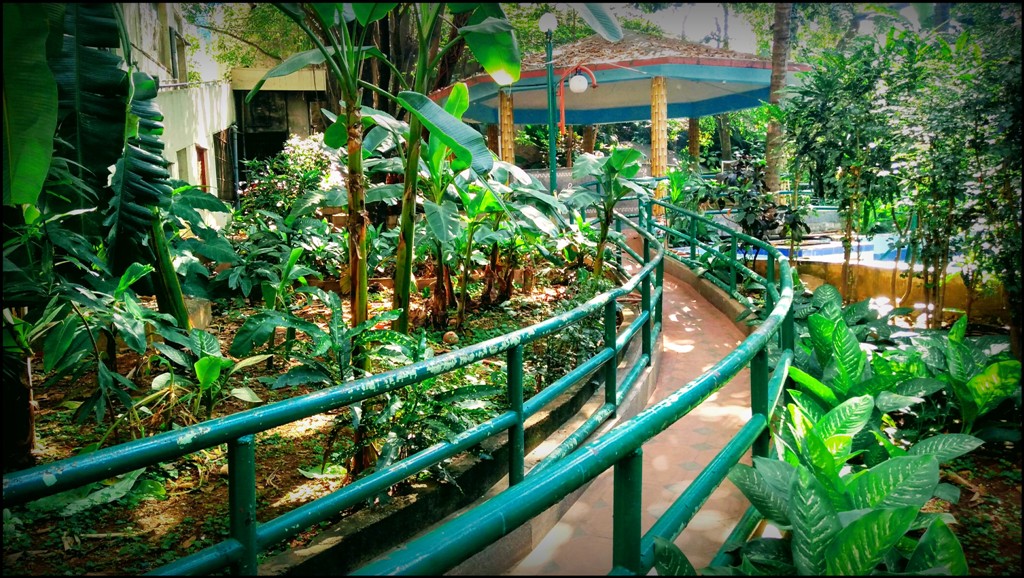 The temple will be open from 8:00 AM -11:30 AM and 5:00 PM – 8:30 PM, but on Saturdays and Sundays will be open till 12:30 PM and 9:00 PM respectively.
There is a huge auditorium available in the premises for cultural activities.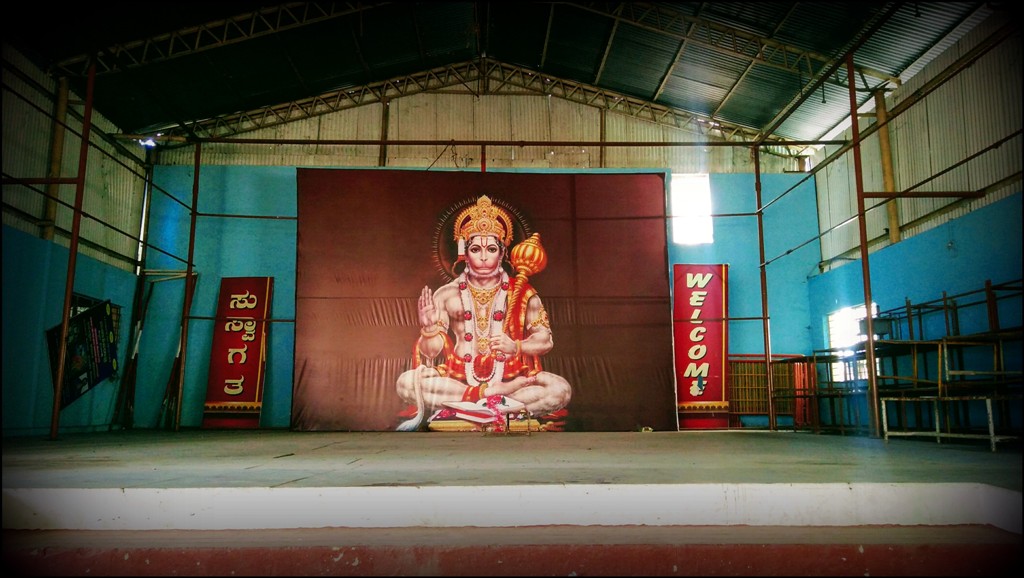 Every December, the temple hosts a 12-day festival attracting thousands of devotees.
Even though my work location is just next to this wholey place, took long time to visit this beautiful place.