The International Society for Krishna Consciousness (ISKCON) Temple was opened in 1997 and is visited by thousands of devotees every day. It is one of the largest temples of its kind in the world.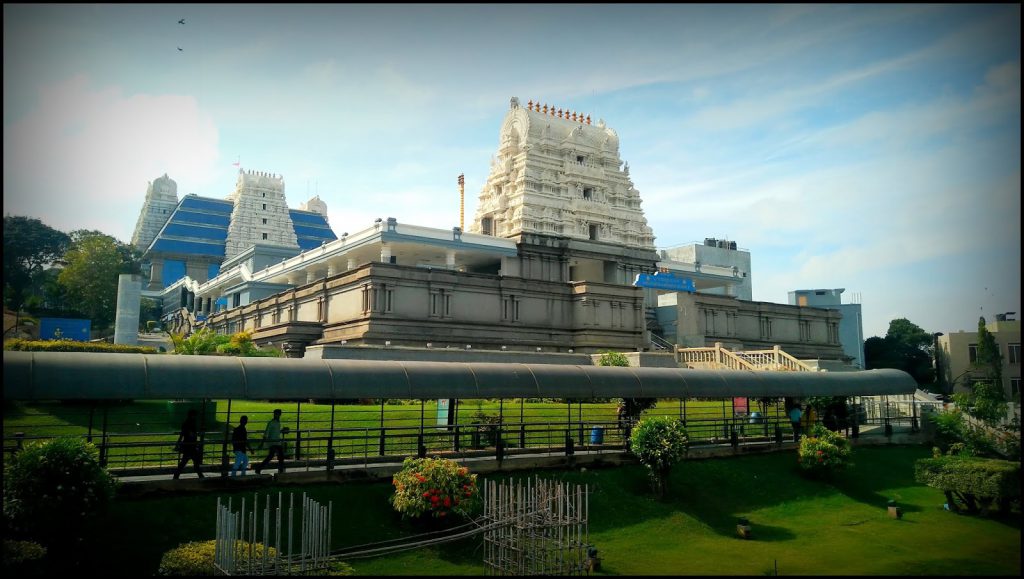 As you walk up the long flight of steps to the entrance, pause to look up at the spectacular Rajagopuram. This is the temple's main tower and is covered by hundreds of statues of Hindu gods.
One of the first sights to greet you on entering the site is the gold-plated dhvaja-sthamba. This is a 56-feet (17-meter) tall column, topped by a figure of the Deity of Garuda.
Step into the spacious main hall and admire the exquisite ceiling murals and the golden chandelier. Go to the main shrine with its beautiful idols of Krishna and Radha. The two figures are dressed in bright colorful robes and surrounded by gold-covered wooden carvings. Then visit the temple's other shrines, which are dedicated to different gods.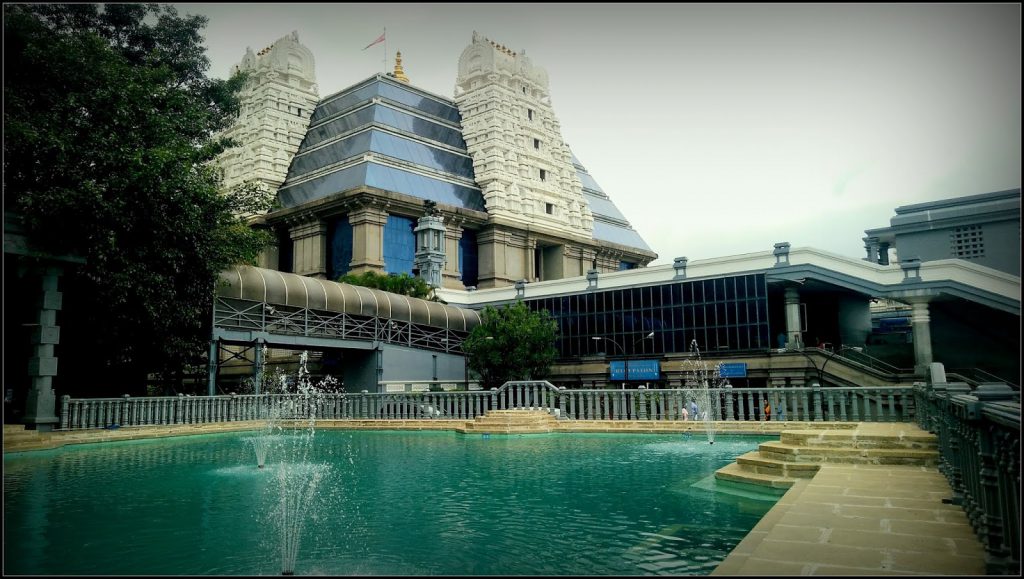 If you are visiting the ISKCON Temple with children, take them to the Animation Theater where they can watch an episode of Little Krishna. This animated series is about the childhood pastimes of Lord Krishna. Stop by the Multi Vision Theater to see if there are any cultural performances in progress.
Stop by the Multi Vision Theater to see if there are any cultural performances in progress.
Back packs and cameras are not allowed inside this temple.
The ISKCON Temple is in north Bangalore and is well connected to the city center by several bus routes. The train is also an option, with the nearest station being a short taxi ride away from the temple. If you are visiting on your own vehicle there is enough place for parking. Considering the convention hall and crowd at this place its preferred to have public transport to visit this place.
The temple opens every day, although it closes for a few hours during the middle of the day. Admission is free.
Best time to visit this place is at evening time, under lights this place looks even beautiful.