Jog Falls is located in the Shimoga district. It is one of the highest waterfalls in India and falls is one of the major attractions in Karnataka. Four waterfalls, known as Raja, Rani, Rover and Rocket merge to form the huge waterfall on the Sharavathi River. The falls are locally known as Geruoppe Falls, Gersoppa Falls and Jogada Gundi. Jog itself is a Kannada word, which means falls.
Jog Falls is formed by the Sharavathi River, gushing down from a height of 253 meters. The river originates at Ambuthirtha in Thirthahalli taluk, flows north-west through the Western Ghats forming the Jog Falls before joining the Arabian Sea.
Jog falls is around 30 km's away from Sagara, 104 km's from Shimoga, and around 400 km's away from Bangalore.
After stopping multiple times finally reached the world famous jog falls 😊 we can view the falls from two different angles one is from side view or top view – Mungarumale view 😛 (its bit risky to reach this place). No need to pay any entrance or parking fee at this place.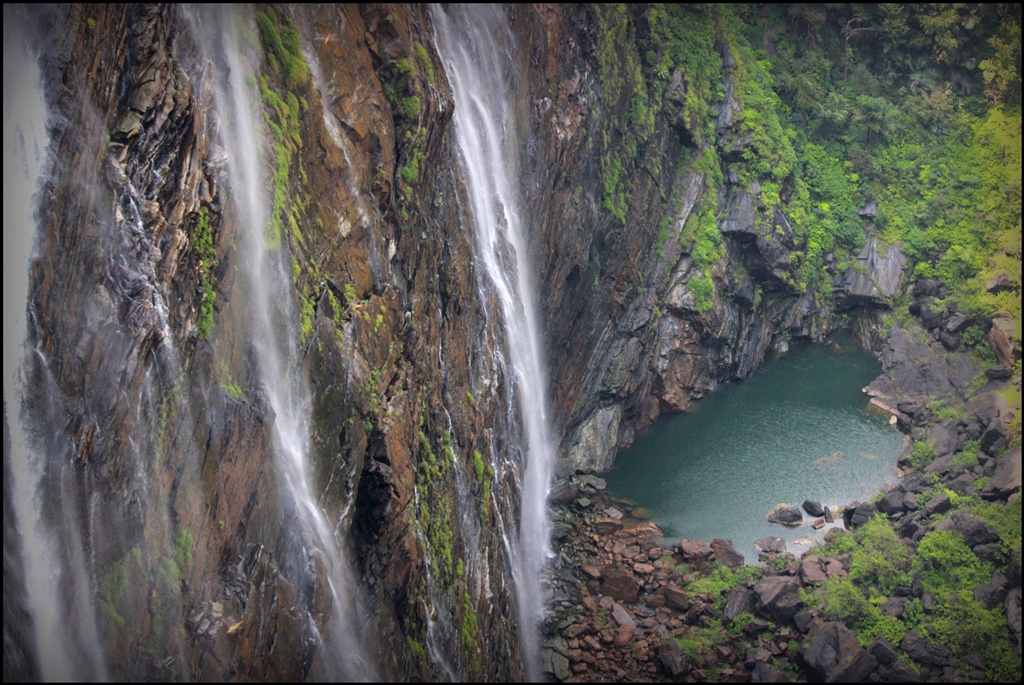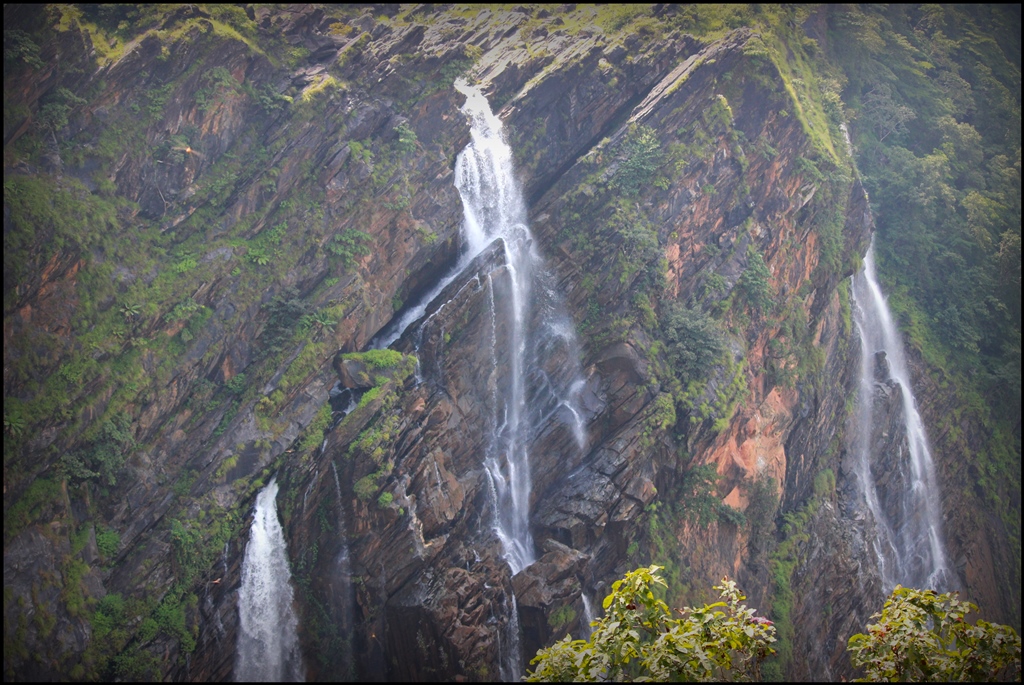 View of guest house from the other side 😊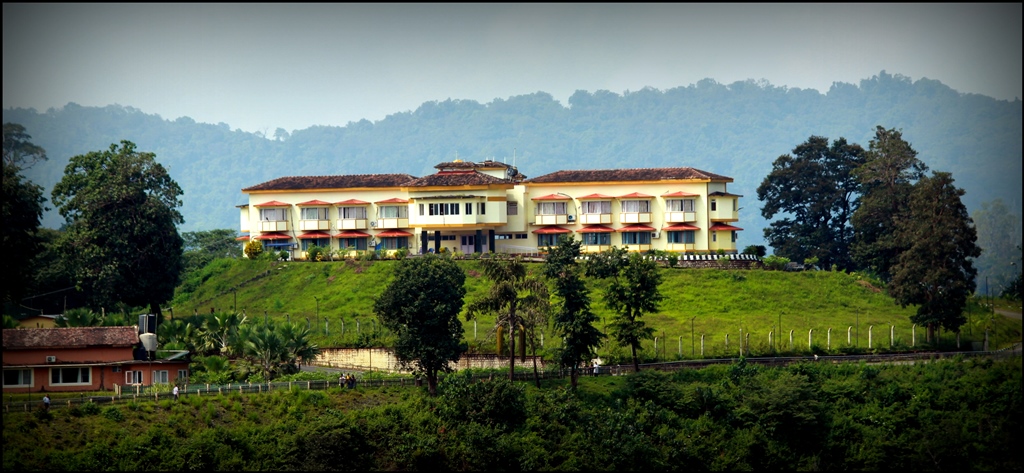 The difference between these two viewpoints is around 2.5 Kms. It will take hardly 5 mins drive to reach the other view point. Here we need to pay Rs.30/- for car parking and Rs.5/- per person.
We thought of getting down from the stairs till the falls but considering the time constrains we postponed the plan. Just clicked couple of pics around this place and it was time to windup.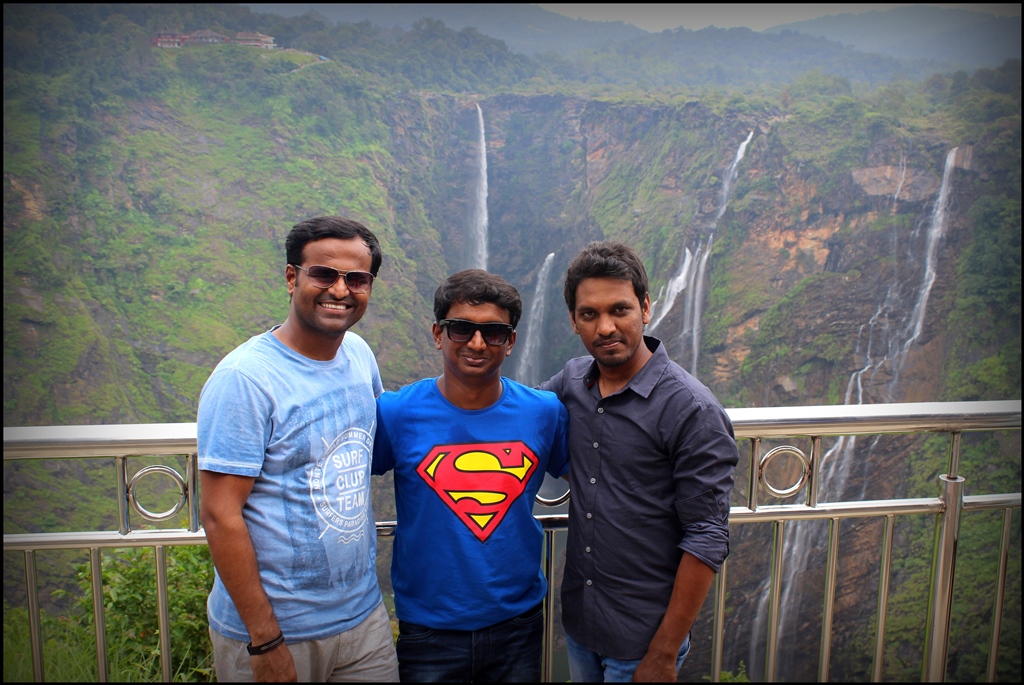 Headed back to Bengaluru after filling the loads of memories in my camera 😊
Before reaching Bengaluru decided one thing, no more long drives on Long weekends. It was a hell lot of traffic and took more than 5 hours to cover 70 Kms. Keeping this in mind, trip plan will be done for future Journeys 😊